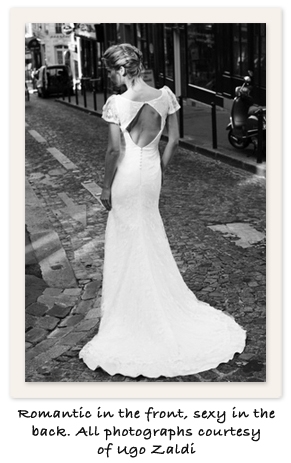 When you're shopping for your wedding gown, you're looking for something that flatters your figure and suits your style—but, just like a celebrity on the red carpet, you probably don't want to sport the exact same dress that six of your sorority sisters are wearing, especially if you're a fashion hound.
Enter French designer Ugo Zaldi. The design house just started selling its gorgeous wedding dresses in the U.S., and Chevy Chase Bridal is the first and, so far, only bridal salon in the area to carry the collection.
The dresses start at $800, and they range from ultraromantic sheaths to glam above-the-knee styles. And plus, you'll get brownie points from wearing a gown from a très chic French designer—how very fashion-forward of you.
Visit Chevy Chase Bridal's Web site for more information.