Photographs by Laurie Bracewell Photography
Looking for a way to incorporate "something old" into your wedding day look? We asked Liv Hart, the Fairfax-based designer of the accessories line Enchanted Atelier (yup, she's the one who created the accessories line using the same lace as Kate Middleton's wedding gown), to provide us with instructions for creating a gorgeous headpiece from a vintage brooch.
"I always love when a bride finds a way to include something meaningful in her signature look," says Hart.
SHOPPING LIST:
• 1 Heirloom or Vintage Brooch (find one in your grandmother's jewelry box or at a flea market)
• 1 Comb
• 1 Pair of Jewelry Pliers (find these online or at a local craft store)
• 2 Jump Rings (I suggest a 6mm locking jump ring like this)
INSTRUCTIONS:
Step One: Slightly bend open the jump ring using the pliers.

Step Two:

Attach one jump ring at each end of the comb.

Step Three:

Close the jump ring securely with your pliers.
Step Four: Open the brooch latch and slide the pin through the attached jump ring loops.
Step Five: Close the brooch latch to secure the brooch in the loops.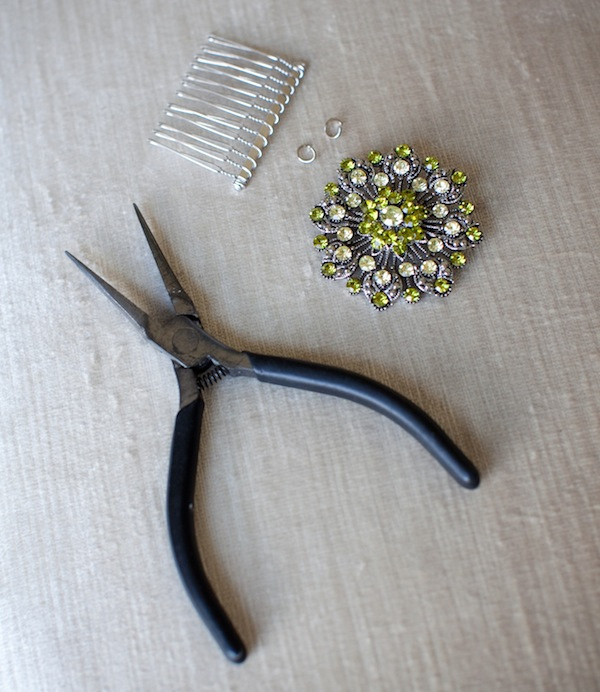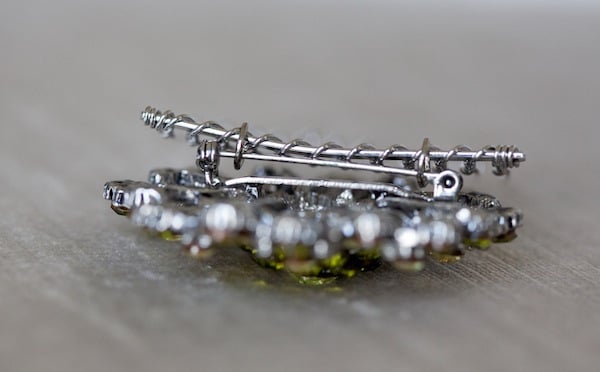 Now you're ready to wear your new headpiece on your wedding day. Hart suggests accessorizing the comb with a cage or low tulle veil for a modern look.
For more styling tips and to see more of Enchanted Atelier's accessories, check out Styling Night at Hitched on October 26 from 5 to 8 PM. Call Hitched at 202-333-6162 to set up an appointment.