Alice and Mike share a kiss at the Meridian House. All photographs by Orchard Cove Photography
Alice and Mike were first introduced by a judge Mike was working for.
"We met on a rainy Tuesday at a wine bar in downtown Washington," says Alice. "I remember liking him because he asked questions, put my coat on for me, and drove me home."
Less than six months after their first date, the couple got engaged while visiting Alice's family's house in New Hampshire. The couple chose to wed on April 30, 2011 at the Meridian House.
"The Meridian House is elegant but unusual, and best of all the outside space is spacious and gorgeous," says Alice. "It felt formal, but not stuffy, and we knew we could make our wedding personal, as well."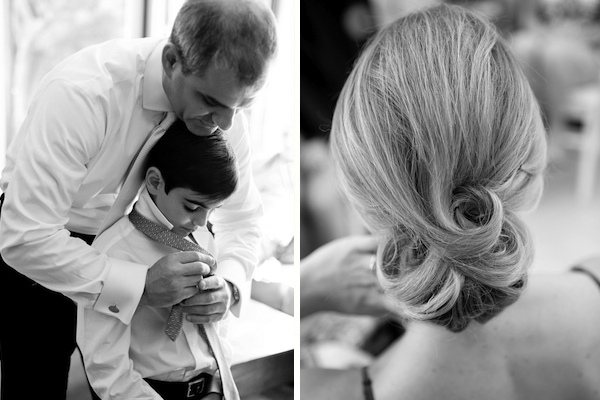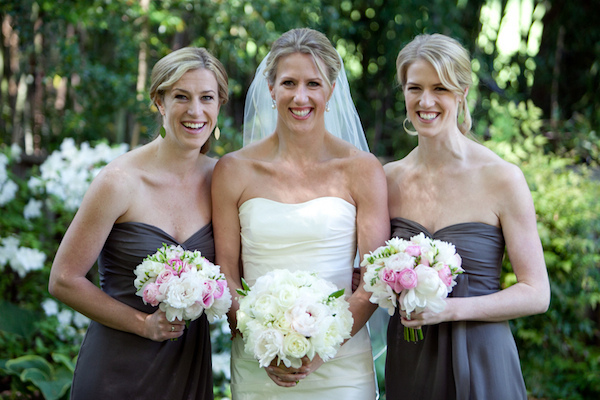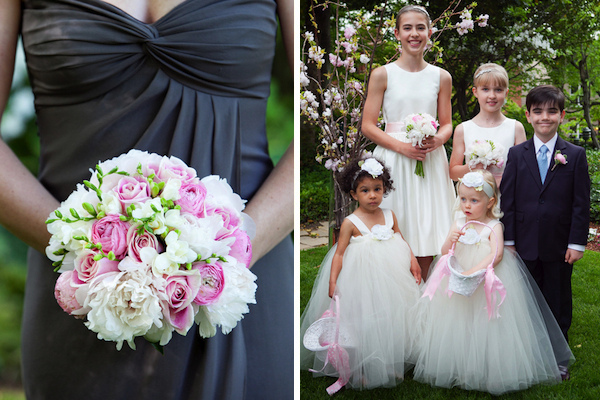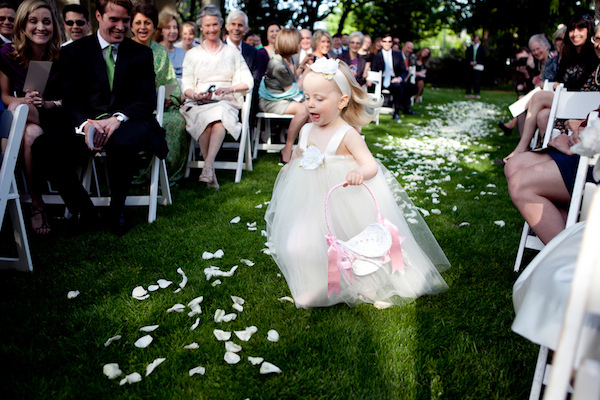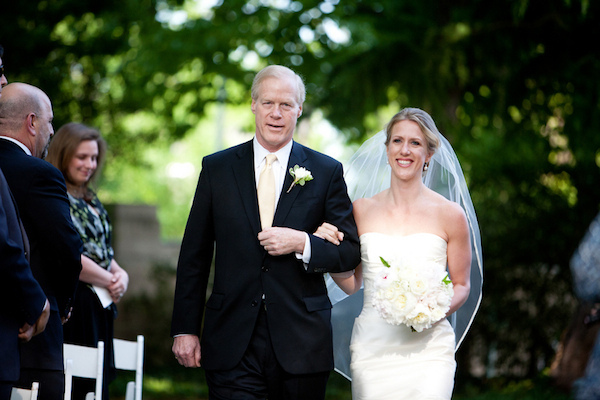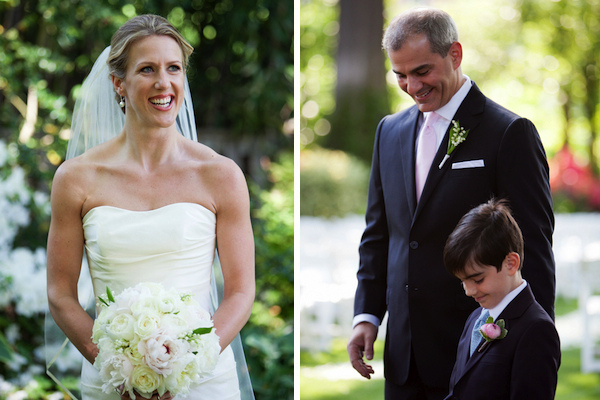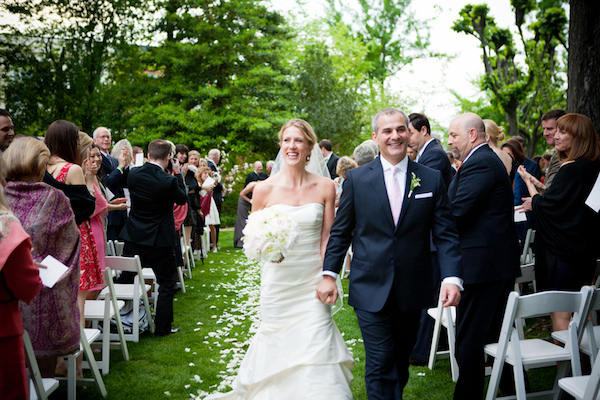 Alice's favorite part of the day? The ceremony.
"I loved making such important declarations in front of everyone we love, the 'altar' of cherry blossom sprays was a perfect backdrop, and our readings and vows still make me cry when I think about them," she says.
When choosing their wedding-day decor, the couple wanted a "cheerful, elegant, and loose" feel, says the bride.
"Since we got married in April, we wanted to feature cherry blossoms and other spring flowers, but we didn't want it to be too girly or childish," says Alice. "Fortunately, my wedding planner, florist, and caterer were able to translate my 'I want it to be beautiful and elegant but also laid back!' ramblings into a perfect aesthetic match."