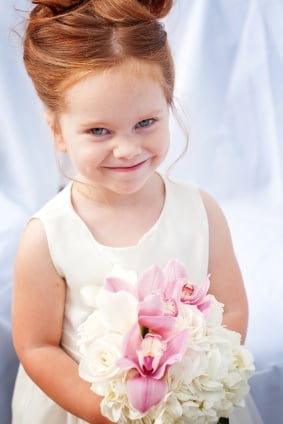 We don't want to invite kids to our wedding, but my fiancé's mother is insisting that we invite the young children of one of their close friends. We really don't want to! What should we do?
It's your wedding, and you can chose to make it an "adults only" affair. You can point out to your future mother-in-law that the venue, the food, and the schedule aren't child-friendly—young kids dressed up in uncomfortable clothes and expected to sit quietly for extended periods of time with no chicken nuggets or cupcakes in sight have a tendency to get testy in a less-than-discreet manner. If you're feeling generous, you could offer to pay for a baby sitter so the friends can attend sans offspring.
Do you have a wedding etiquette question for Leslie? E-mail kforrest@washingtonian.com and we'll get you the answer.