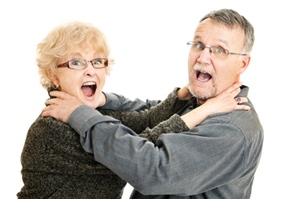 My mom and my uncle (her brother) haven't spoken for years, but I've stayed in touch with him. I'd like to invite him to my wedding, but I know my mom will be furious. How should I handle this?
Love will find a way? If only. Certainly you can't spring your uncle on your mom on the day of the wedding. Explain to her how you feel, and if she says she can't bear to be in the same room with her brother, you have to respect her feelings. Should she be able to rise above a family feud on your wedding day? Unfortunately, weddings don't miraculously erase bad feelings or guarantee noble behavior. You want the great drama of the day to be about you, not your battling family.
Do you have a wedding etiquette question for Leslie? E-mail kforrest@washingtonian.com and we'll get you the answer.