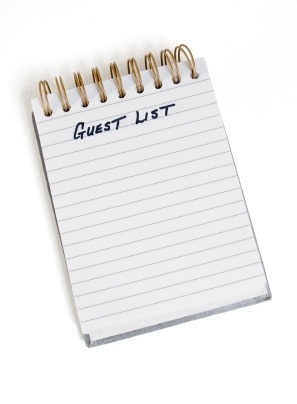 Do I have to invite my brother's future in-laws to my wedding? My mom says yes, but I really don't want to!
How big is the wedding? If it's an intimate affair, you can get away with the fact that they're not all in the family yet. But if you're hosting hundreds, you better just invite them. Seat them with your parents and let your mom entertain them.
My future mother-in-law is planning an engagement party and just sent us the guest list. She's inviting several couples we have no intention of inviting to the wedding. How should we handle this?
It's her party, so you are under no obligation to follow her lead on invites. You should tell her that you fear your limits on wedding guests will not enable you to accommodate all of her friends. After that, it's up to her.
Do you have a wedding etiquette question for Leslie? E-mail kforrest@washingtonian.com and we'll get you the answer.