Welcome to a new three-part series on Bridal Party. We'll be asking some of the area's top wedding experts their advice for your encore walk down the aisle.
Carine Krawiec, owner of Carine's Bridal Atelier in Georgetown, says second- and third-time brides are ditching traditional gowns for modern silhouettes with a touch of flair.
"When it comes to second weddings, brides tend to shy away from things that look like a typical wedding dress," she says. "So they're looking for something that has a bit more architecture, a little bit more color. They don't just want to repeat their first wedding."
Carolina Herrera, Monique Lhuillier, and Marchesa are just a few of our favorite designers to offer unconventional yet sophisticated options. Herrera's Spring 2013 collection featured structured peplum in off-white, as well as other simple, more mature designs, perfect for an understated second wedding. But sparkle is still a very practical (and appropriate) option, as long as the detail is elegant, as in Lhuillier's breathtaking chiffon halter gown with crystal straps, a dazzler from her fall 2012 line.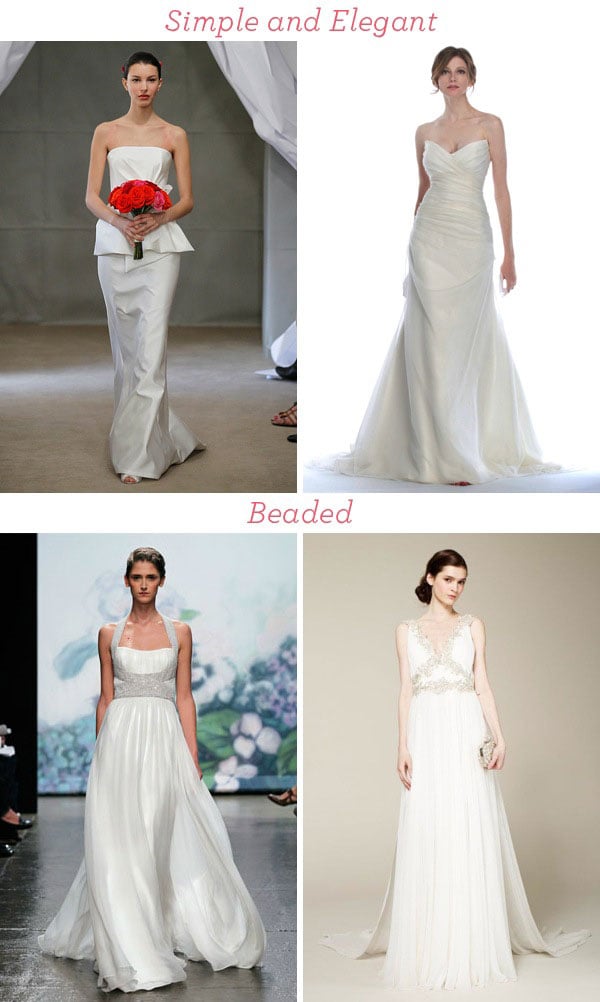 And while Krawiec has noticed a shift away from conventional hues and fabrics (like stark white and lace), she says the big day is ultimately about what the bride wants. "Just because it's your second wedding, you shouldn't feel like you can't wear white or ivory," she says. "You know yourself better than before, and you know what you like and what you feel comfortable in."
Most important, Krawiec reminds brides to keep the past where it belongs: in the rearview mirror. "This is a new, fresh start—a new marriage, a new person, a new dress," she says. "If you come in with an open mind and forget about what you did the first time around, you're going to have a much better experience."
Carine's Bridal Atelier. 1726 Wisconsin Ave., NW; 202-965-4696. By appointment only.