This page describes the contents of an issue of Washingtonian magazine. Subscribers get exclusive early access through our print and digital editions. Most of our feature stories are later published online and linked below.
Buy a Single Issue
Subscribe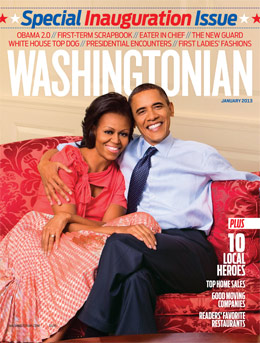 Volume 48, Number 4
Features
For 41 years, The Washingtonian has honored local heroes who make this a better place for all. The ten people we honor this year have found unique ways to help those battling hunger, homelessness, war injuries, troubled pasts, and uncertain futures. By Leslie Milk and Mary Yarrison
A presidential inauguration marks a moment to look toward the future. Here are the people who are shaping Washington's. They've already changed how we think, commute, eat, work, and play—and they're likely to have an impact for years to come. Edited by Marisa M. Kashino
While tech stocks held steady in 2012, area technorati scooped up big-bucks real estate—as did lawyers, bankers, investors, and more. Here are the year's biggest deals.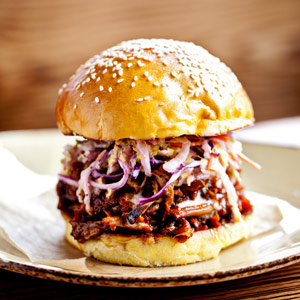 Taste
Playing to the Crowd Bryan Voltaggio spiffs up homespun fare at Frederick's Family Meal. Plus—reviews of the Brixton on DC's U Street, the Coupe in DC's Columbia Heights, and Alexandria's Sugar Palm Thai. Readers' Favorite Restaurants For the 35th year, we asked readers to name their top spots. The envelope, please. . . .
Home
Smooth Moves Relocating? Here's what to know before hiring a mover—plus 16 firms known for good moves. To Market, To Market Where to go for food and fun around Eastern Market and on Barracks Row. Pets Moving to a new home can make a pet anxious. Here are suggestions for putting your cat or dog at ease. Day of Rest One day a week, he observes his own kind of Sabbath—and steps away from all devices.