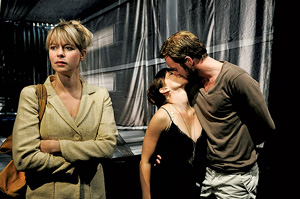 Despite their long history of culture—from SØren Kierkegaard and Henrik Ibsen to Ingrid Bergman and Lars von Trier—you'll rarely hear Scandinavians boast about it. The unofficial dictum known as Jante's Law discourages them from thinking they're superior to anyone or talking about their achievements. Luckily, Jante is taking a back seat at the Kennedy Center. February 19 through March 17, Denmark, Norway, Sweden, Finland, Iceland, and Greenland are showcasing their music, theater, art, and more in Nordic Cool 2013.
Among the festival's many performances, the Royal Stockholm Philharmonic Orchestra plays Sibelius, Grieg, and others (February 19) and Iceland's Vesturport theater collective presents a gravity-defying version of Franz Kafka's Metamorphosis (February 20 through 22). Visitors can experience Scandinavian design up close in the outdoor exhibit "New Nordic—Architecture and Identity" (February 20 through March 17), which comes to Washington from the Louisiana Museum of Modern Art outside Copenhagen.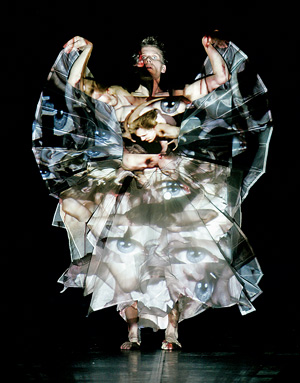 Jette Renneberg Elkjaer, an adviser for culture at the Danish Embassy, says that despite their modesty, Danes take culture seriously: "There's a lot of investment in it, and it's seen as an important job generator. It's a very honorable job to work within the cultural sphere, whether you're an artist or a chef. Design isn't just something nice to look at—it's part of everyday life."
Nordic Cool overlaps with an exhibit February 15 through May 12 at the National Museum of Women in the Arts, "A World Apart: Anna Ancher and the Skagen Art Colony." Ancher, a Danish impressionist, was a key figure in a group of painters who captured the extraordinary light and landscapes of the northern fishing village of Skagen.
Says Elkjaer: "The opportunity to show what our culture is about in this way isn't going to happen again in my lifetime. We're very proud—and to have Anna Ancher here also gives us an extra chance to show off." Jante's Law will just have to get over it.
Nordic Cool 2013, February 19 through March 17. Tickets and information available at the Kennedy Center website. More on "A World Apart: Anna Ancher and the Skagen Art Colony" is at nmwa.org.
This article appears in the February 2013 issue of The Washingtonian.