This page describes the contents of an issue of Washingtonian magazine. Subscribers get exclusive early access through our print and digital editions. Most of our feature stories are later published online and linked below.
Buy a Single Issue
Subscribe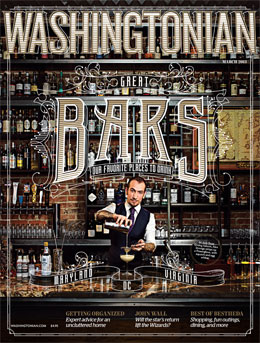 Volume 48, Number 6
Cover Story
Our 75 favorite places to get a drink—whether a Champagne cocktail or a can of Pabst Blue Ribbon. Plus: Must-do happy hours, beers to try now, great cocktails, unexpected spots to hear live music, and more. Edited by Jessica Voelker.
On the Cover: Photograph for The Washingtonian by Jeff Elkins. Typography by Vault 49.
Features
What made Nathaniel Simms—confessed drug dealer and child killer—break the code of the streets and testify against his friends and accomplices? By Kevin Charles Redmon
Nearly 100 years after the Army buried chemical weapons in Spring Valley, it's still digging up lethal substances in one of DC's toniest neighborhoods. By Harry Jaffe
The Wizards star believes he can take the team all the way. Crazy? Maybe. But he's beaten even tougher odds before. By Edward G. Robinson III
Capital Comment
Where & When
I.Q.
Life
Taste
A New Age of Deli Dupont Circle's DGS Delicatessen may not replicate the Jewish delis of yore—and that's just fine. Plus: Fuego Cocina y Tequileria in Arlington, Vin 909 Winecafé in Annapolis, Woodward Table in downtown DC, and Spice 6 in Hyattsville.
Home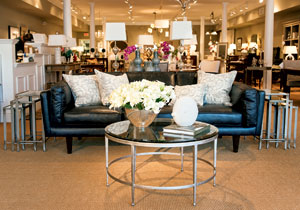 Best of Bethesda Where to find a decadent burger, elegant baked goods, designer heels, and lots more. Clean Lines Expert advice for controlling clutter in your home's trouble spots. Retire Smart Where do you want to live once you stop working? Here are five things to consider. Luxury Homes The oldest residence in the District sells for $4.5 million. Pets Planning for your pet after you're gone. First Person When Aunt Eleanor took a chance and entered my world, the social graces failed me.