Planning your wedding can be one of the most exciting and stressful things you will ever do. From organizing your guest list to finding the perfect dress to getting in shape to look your best in that dress, it seems like a bride-to-be's job is never done. To make your planning a little less stressful, we've rounded up some of the best apps for brides.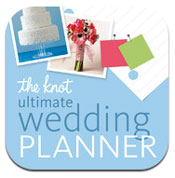 This app has virtually everything a bride needs to plan her big day. It lets you make a to-do list, helps you allocate your budget, and even manages your guest list. The app also features tons of photos from which to draw inspiration for your dress, hairstyle, decor, and more, and you can save and organize your favorite picks. There's also a countdown to help build the excitement as you get closer to walking down the aisle.
Available for: iPhone, iPad, and iPod Touch. For Androids, try a similar app called Our Wedding Planner
Price: Free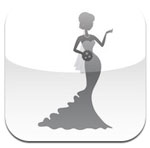 One of the most exciting parts of wedding planning for many brides is finding the perfect dress, and this app helps make your experience even more enjoyable. The app has definitions for common bridal fashion terms, and will help determine which silhouettes, necklines, and trains are best suited for you. Once you find dresses you like, you can store the specifics such as style, designer, and cost, and then share your top picks with your bridesmaids straight from the app. The app also lets you view dresses side by side in Flipbook mode so you can easily compare. When you find "the one," you can use the app to find local bridal salons.
Available for: iPhone, iPad, and iPod Touch
Price: $3.99. If you want a similar app for free, download the Knot Wedding Dress Look Book App, which is available for iPhone and Android.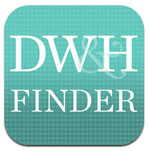 If you're interested in a destination wedding but aren't sure where you want to go, this app is for you. It asks a few basic questions about your wedding before picking out the perfect place to have your nuptials. You can choose whether you want to find a resort or just a general destination, and the app will give you details of the locations and photos so you can see how your wedding can look right from your phone.
Available for: iPhone, iPad, and iPod Touch
Price: Free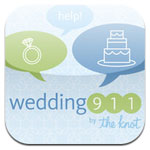 Just about every bride has questions, and this app will give you answers. Whether you want to know how much you should spend on gifts for your bridesmaids, or how to tell your future mother-in-law you think the dress she plans to wear to the ceremony is a bit too low-cut, this app can help. You can browse through a list of questions that other brides have asked, or post your own prenuptial conundrum.
Available for: iPhone, iPad, and iPod Touch
Price: Free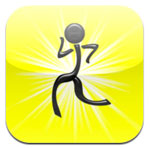 Daily Cardio Workout (iPhone) (Android)
A big source of stress for brides is getting in shape for the big day. Between cake tastings, dress fittings, and juggling all your real-life responsibilities, it may seem like there isn't enough time to work out. This app offers five-to-ten-minute cardio workouts you can do at home. Try one for a quick sweat, or a series for a full workout session. The same creators also have apps for targeted butt, ab, leg, and arm workouts.
Available for: iPhone, iPad, iPod Touch, and Android
Cost: Free. There is also an ad-free version for 99 cents.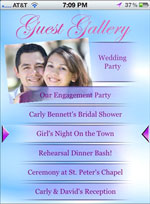 Your wedding day is finally here, and you want your guests to help capture some of the special moments. The Photo Opp app is the 21st-century version of disposable cameras: It allows you to aggregate photos from attendees and store them all in one central location. Your guests can see photos that are being taken in real time, and you can access them all later on your online photo album. The service costs more than your typical app ($99), but your guests can download the app and add photos from your event for free.
Available for: iPhone and Android.
Cost: $99
Are there other apps that have been invaluable to you in your wedding-planning process? Share them in the comment section below.