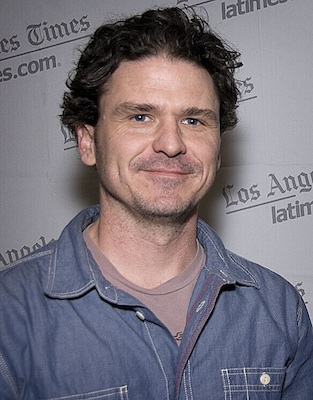 Musician St. Vincent, contemporary artist Doug Aitken, and author Dave Eggers are among nine recipients of the second Smithsonian Magazine American Ingenuity Awards, the organization announced today.
The mission of the American Ingenuity Award, says a statement on the magazine's website, is to "identify the most innovative individuals working in America today . . . candidates who had achieved a breakthrough that was influential and recent—ideally within the past year." Aitken is best known in Washington for "Song 1," his 2012 video installation on the outside of the Hirshhorn museum, but this year received plaudits for "Mirror," an LED installation exhibited at the Seattle Art Museum.
St. Vincent, also known by her birth name, Annie Clark, is a singer/songwriter and instrumentalist who collaborated with David Byrne on the 2012 record Love This Giant. Eggers is the best-selling author of A Heartbreaking Work of Staggering Genius, What Is the What, and 2013's The Circle, and is the founder of publishing company McSweeney's and literary nonprofit 826 Valencia, which operates 826 DC in Washington.
The awards were established in 2012 to recognize innovation in arts, culture, science, technology, and education. Last year's honorees included Tesla Motors founder Elon Musk, Grammy-winning musician Esperanza Spalding, and artist Benh Zeitlin. Artist Jeff Koons tweeted that he had designed the new American Ingenuity Award, to be given out November 19 in Washington.