Michael Tuteur, one of triplet siblings, knows his brother, Jonathan, very well. So when Michael met Julia Friedman, a manager at a design company and a neighbor in his apartment building, he knew she would be the perfect sister-in-law. "He called their mother to tell her he had met Jon's future wife," says Julia, who connected with Jon for the first time at a friend's party in Georgetown. "He was a really good listener."
For Jon, a director at an IT consulting firm, it was Julia's "beautiful perma-smile" that drew him in. A first date on Julia's rooftop with a bottle of wine and a picnic followed. Two years later, Jon had the topping labels at the couple's favorite frozen-yogurt shop changed to read "Will you marry me, Julia?" As she went about ordering her snack, Julia was confused at first, but then the words started to make sense—Julia turned around to find Jon on his knee, asking her to be his bride.
Ten months later, the couple celebrated their wedding, complete with personalized vows, and held an elegant reception for family and friends. To cap off the evening, a food truck doled out ice cream-cookie sandwiches for departing guests. A sweet ending to a romantic love story.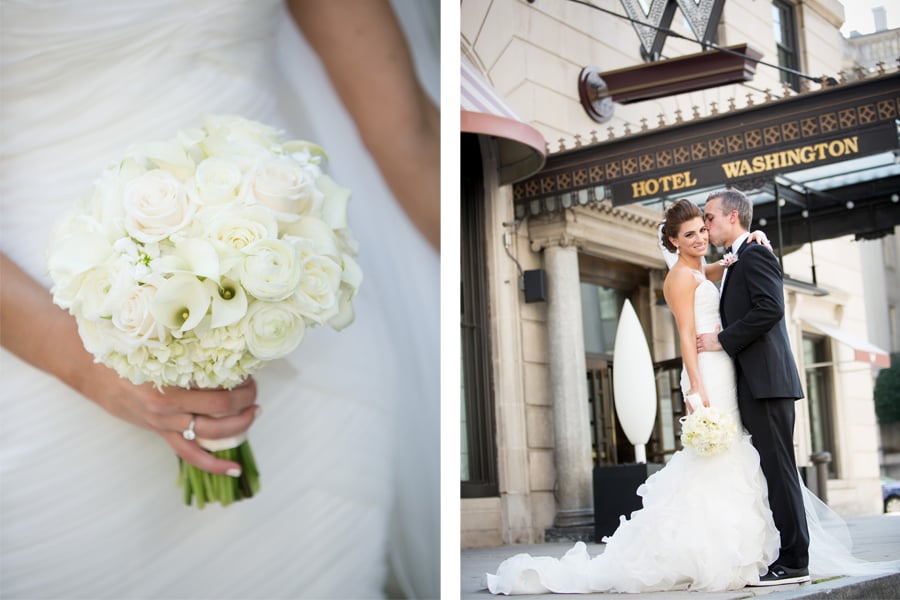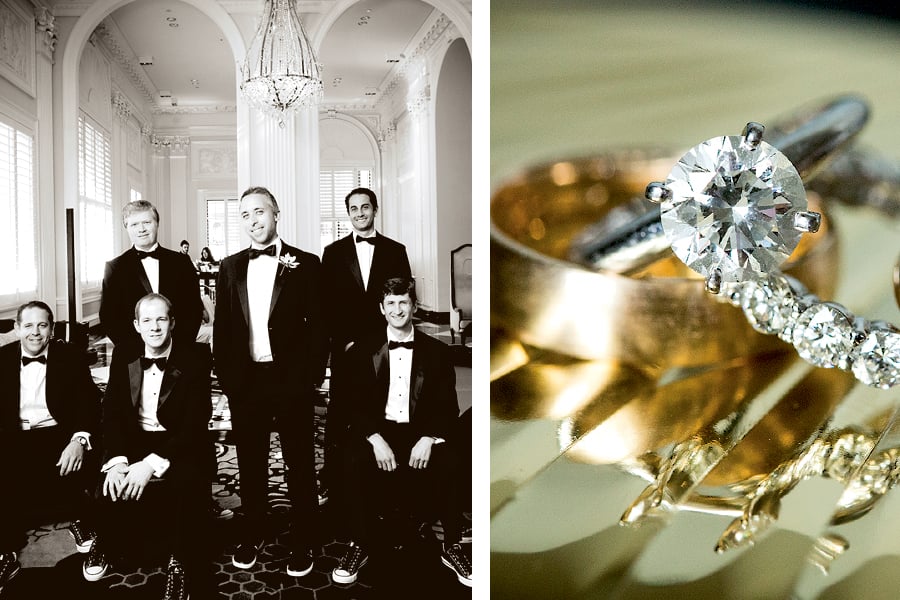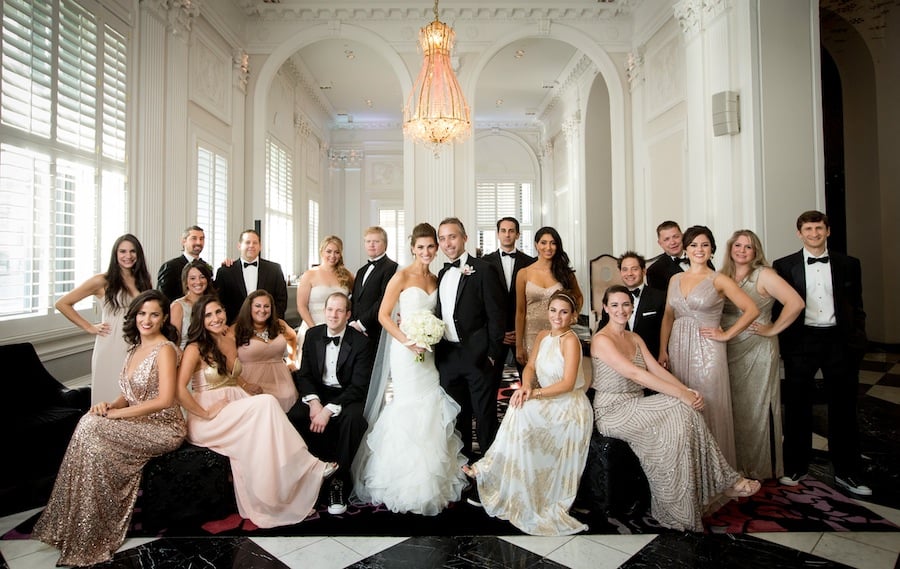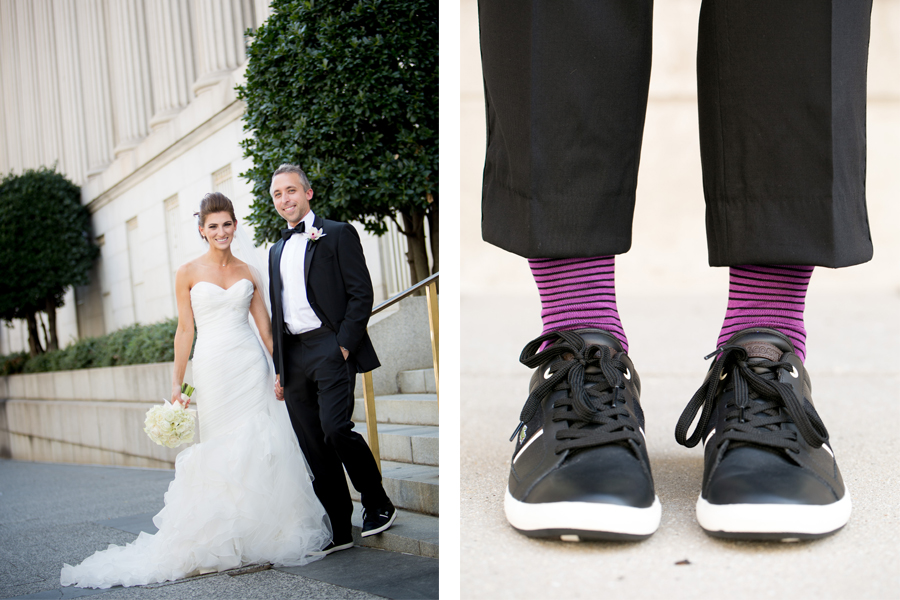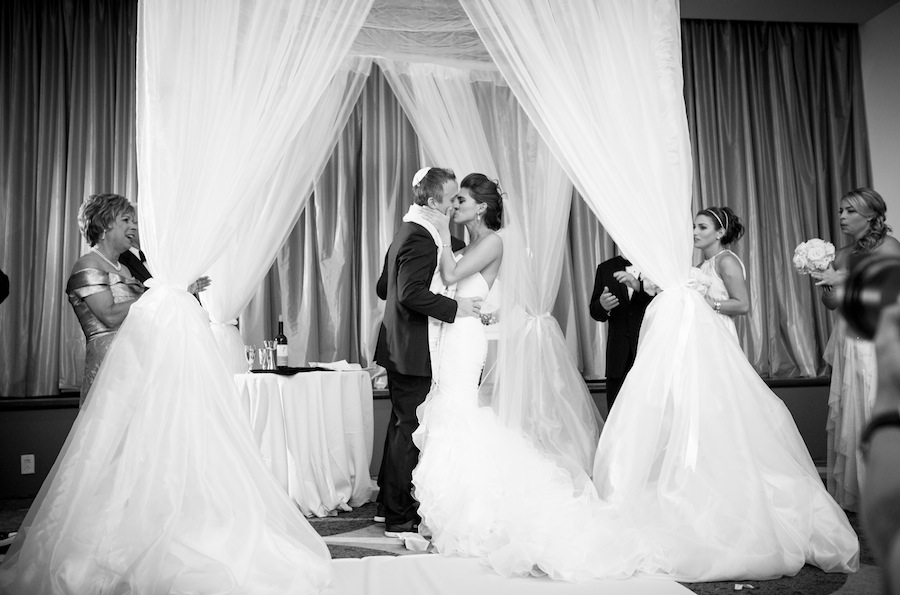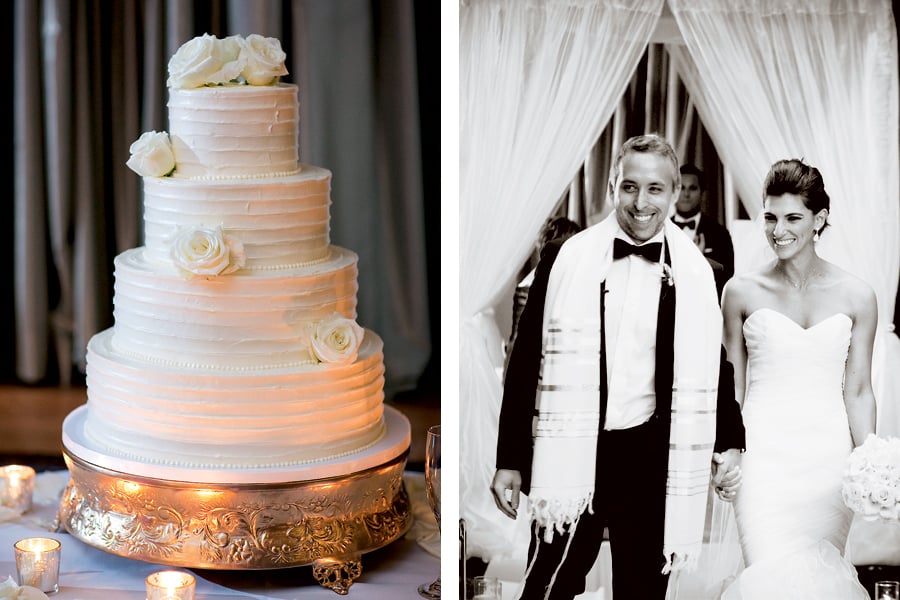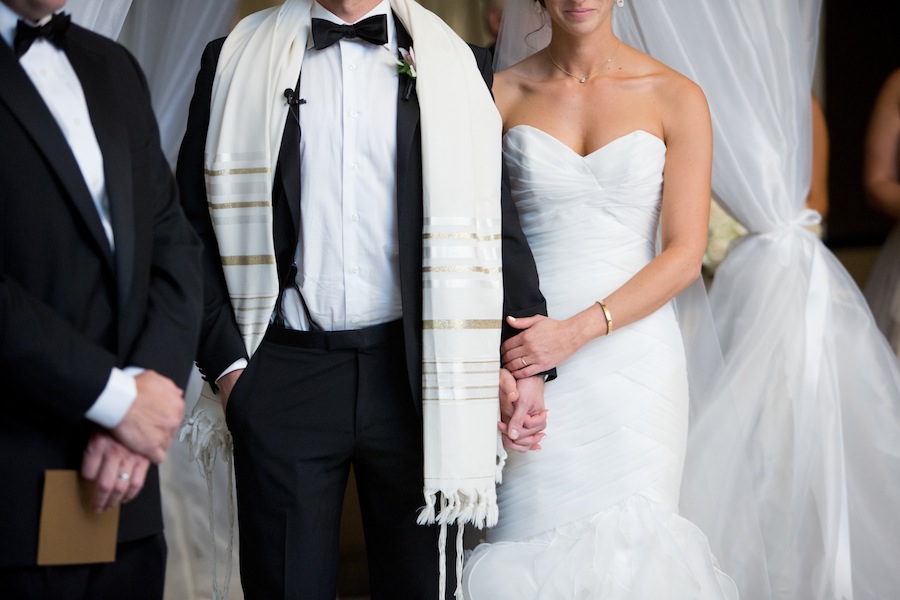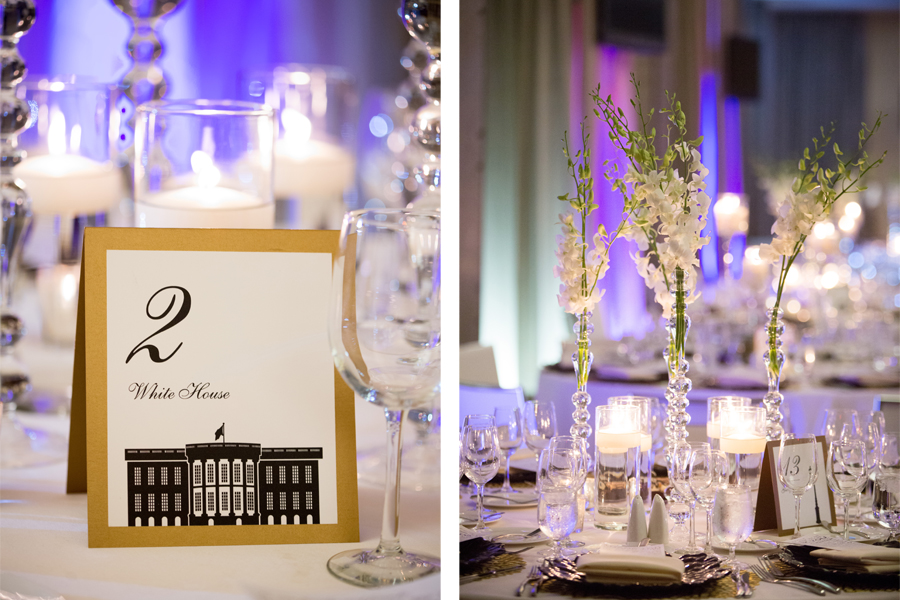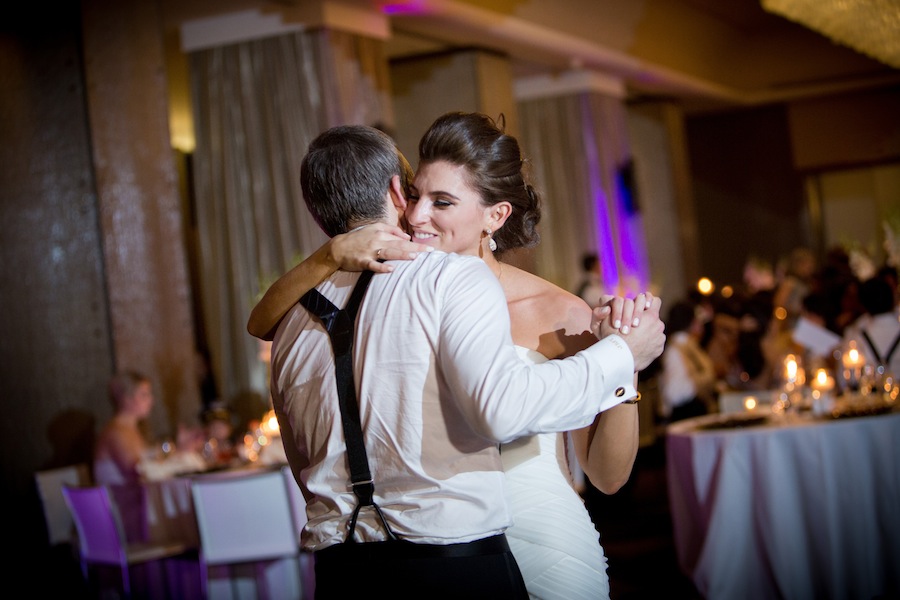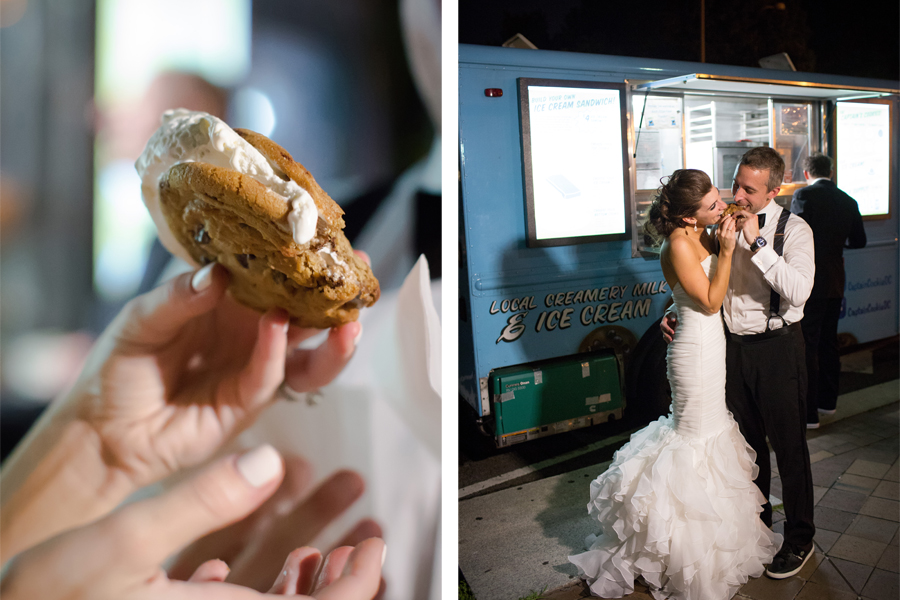 ➸ The Details
Bride's Gown: San Patrick gown, with custom redesign by Angie Cavallaro
Groom's tux: Hugo Boss
Event coordinator: Alicia Wimmer, W Hotel
Flowers: Edge Floral Event Design
Cake: Fluffy Thoughts
Videographer: Adora Wedding Films
Invitations: Just Paper & Tea
Calligraphy: Pretty in Print
Hair & Makeup: Premiere Makeup & Hair
Music: DC Fusion
Honeymoon: Southeast Asia
Where they currently live: Washington, DC