Even if you've found "the one" (and by that we mean "the dress"), you are far from finished shopping for white garments. As wedding shower season arrives, it's important to look the part of the bride while sipping mimosas with your future wedding guests—and don't forget about a need for rehearsal dinner, going away, and honeymoon dresses. Finding a simple, attractive, inexpensive little white dress can be a challenge with all of the cheap-looking white lace numbers out there, so we did some hunting to track down ten great little white dresses that won't break the bank.
This short-sleeved lace dress is perfect for a mid-morning shower, and the light cotton will translate well into a summer frock. Guiper Dress ($79.90) at Zara.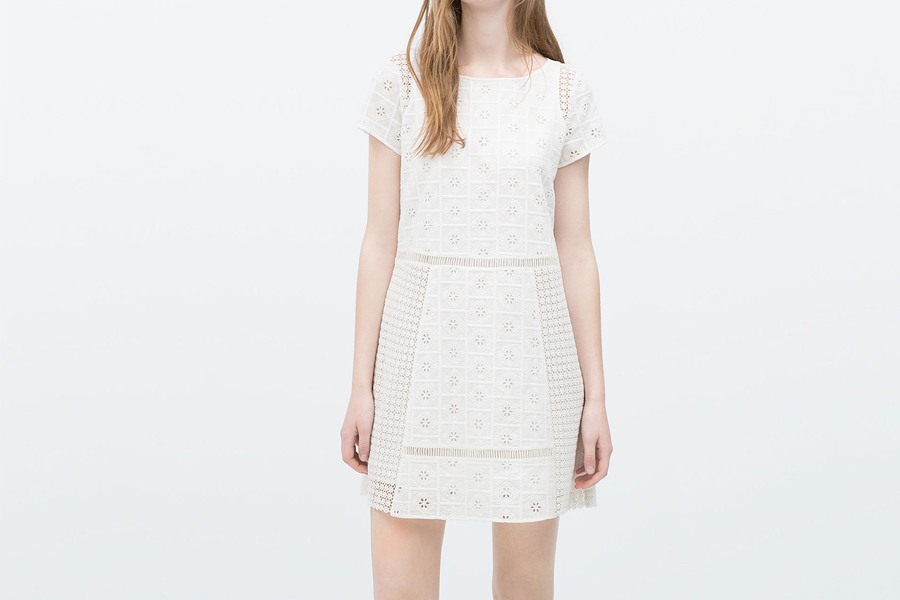 The geometric pattern on this lace-topped dress adds just a bit of edge to an otherwise perfectly sweet dress. Geo-lace Eyelet Dress ($168) at Madewell.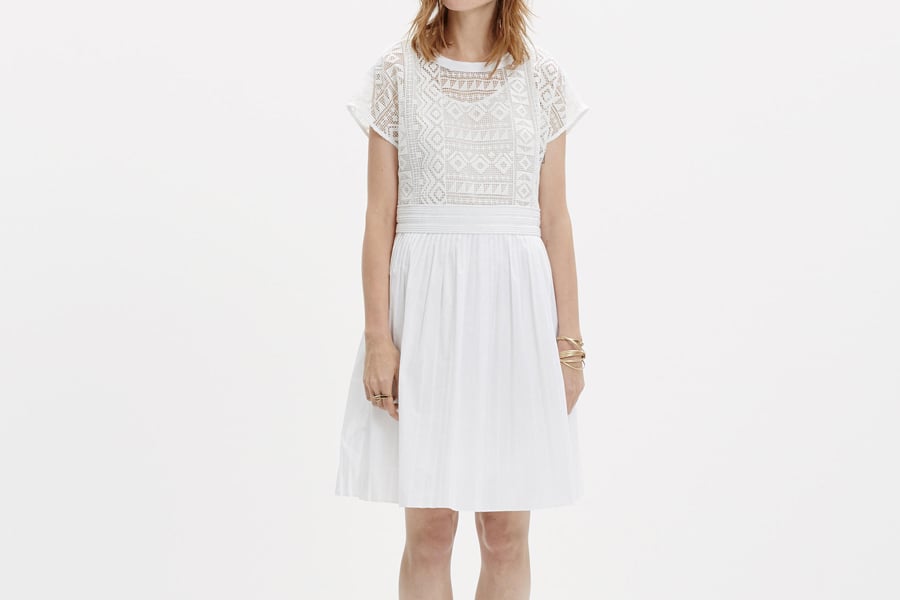 The flattering fit-and-flare cut of this dress is made more interesting by the eyelet overlay. Stripped Eyelet Dress ($158) at J.Crew.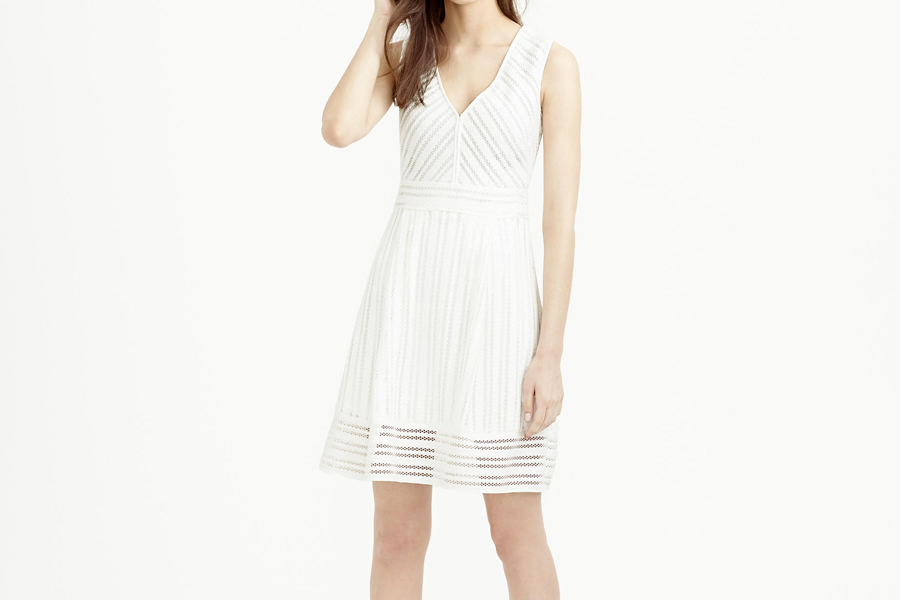 For a more casual event, this simple shirt dress will work for a shower and look fabulous in the honeymoon photos. Dobby Fit & Flare Shirtdress ($69.95) at Gap.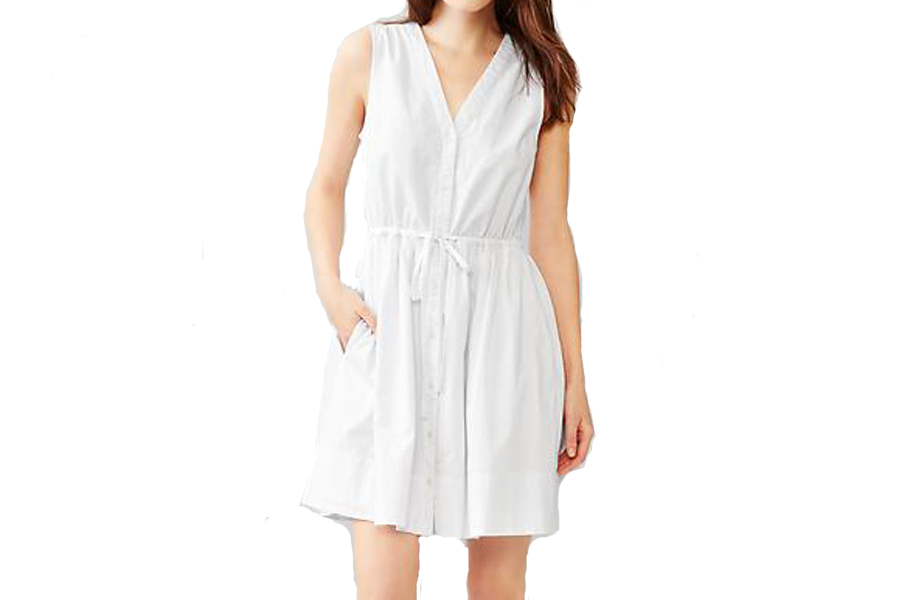 This slim jersey dress doesn't require a necklace with the silver bar and cutouts along the neckline. Sleeveless Cutout Blouson White Dress ($98) at White House Black Market.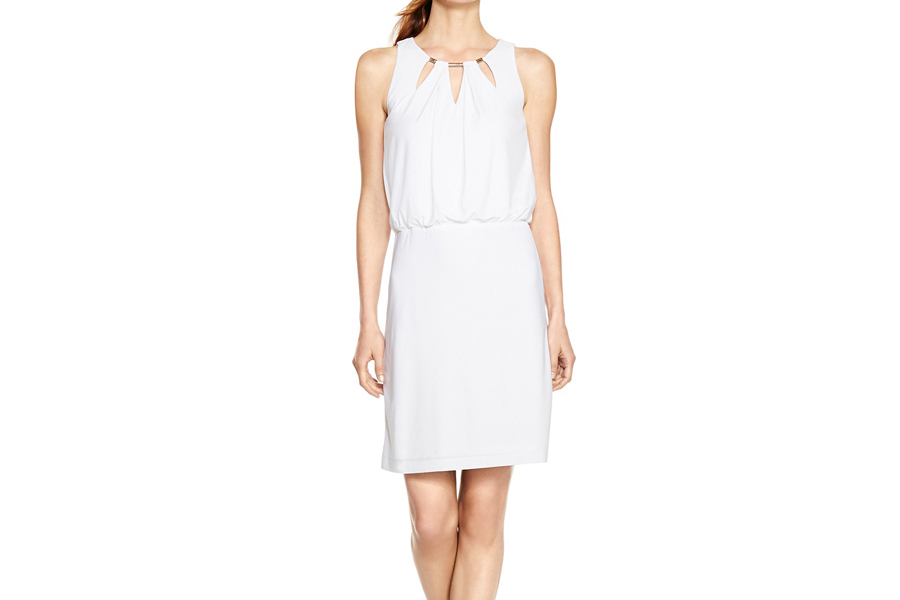 This basic fit-and-flare shirtdress is more fun from the back where a modest cutout and bow add visual interest. Rowan Dress ($248) at Rebecca Minkoff.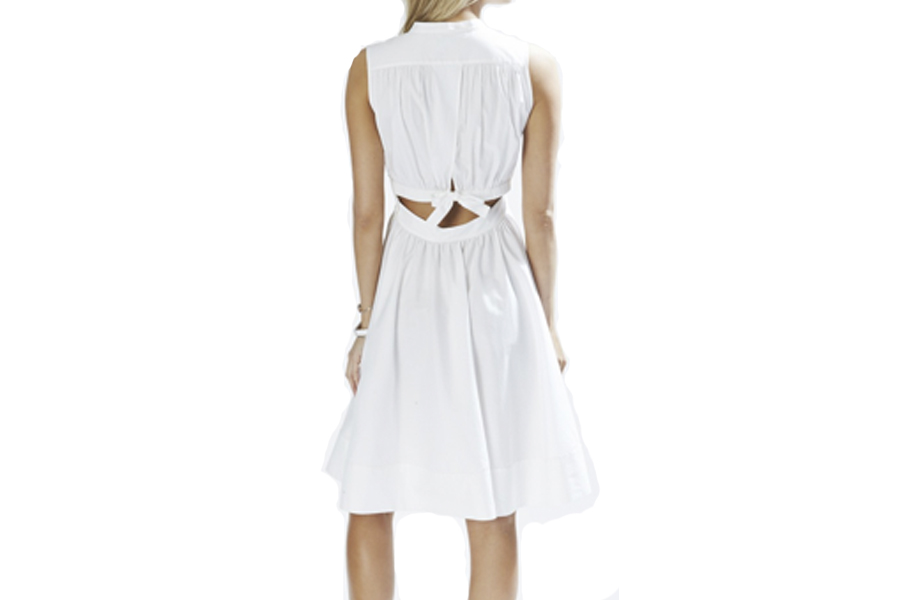 The pleated skirt and at-the-knee hemline on this cotton dress make for a clean-cut appearance. Lauren Ralph Lauren Cotton Pleat Dress ($125) at Bloomingdale's.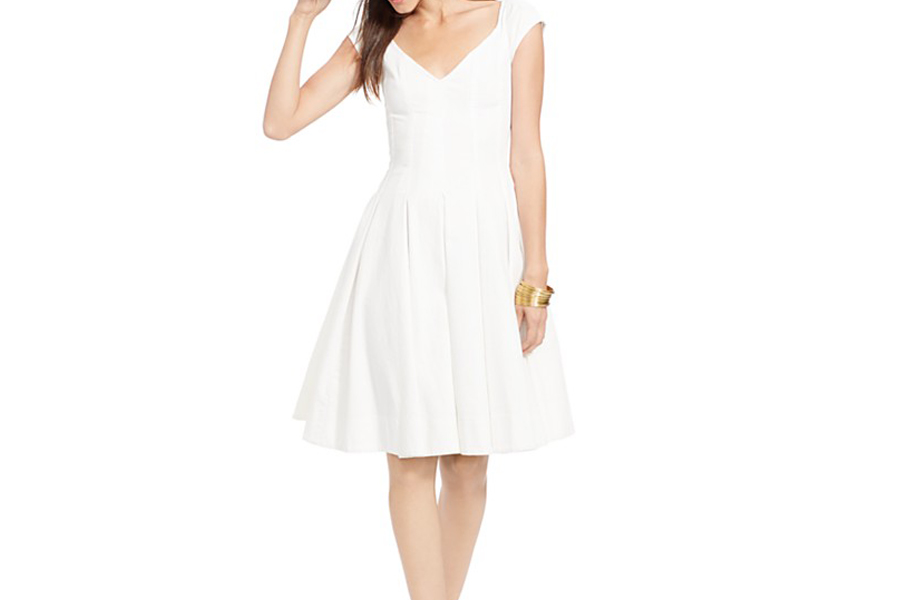 For the daydreamer who wants to look like movie stars of ages past, this tie-waist dress has a vintage flare to it. Beyond Bombshell Dress ($114.99) at ModCloth.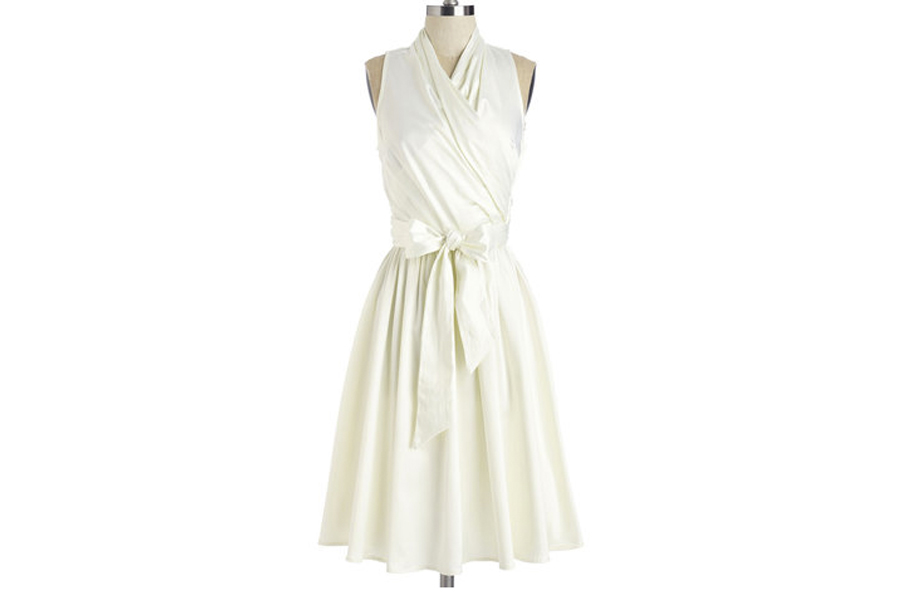 A more interesting take on a traditional sheath dress, the lace topper on this dress adds a fun pop of pattern. Calvin Klein Sleeveless Circle-Lace Popover Sheath ($134) at Macy's.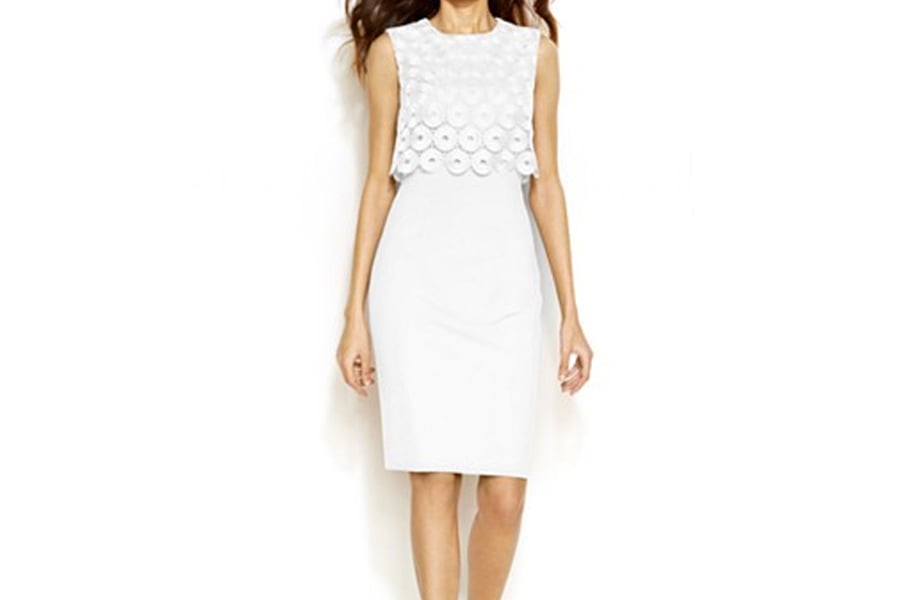 Not interested in owning a closet-full of white dresses for every wedding-related event you've got planned? Rent your look instead. Trina Turk Catch the Wind Dress ($30 rental fee) at Rent the Runway.