You've spent months planning and preparing, picking fonts for your invitations, gifts for your welcome bag, accent plates and flatware for your table settings, bouquets, centerpieces, canapes–the list could go on and on. But though you've invested all of these hours (not to mention dollars) in planning the perfect celebration, at the end of the night, all you're going to have are the memories and the photographs.
That's why it's essential that you and your photographer are on the same page when it comes to your must-have shots. Of course, a professional photographer will have you covered, and you need not worry about them capturing all the moments of your special day. But it never hurts, especially on a day that will fly by in a blur of joy, to think and plan ahead with your photographer about the photos that matter the most to you.
As bridal editors who've poured over thousands of images, we've got an idea of some of the must-have photos from a wedding. Here are 15 detail photographs that we think are important to walk away with from your wedding day.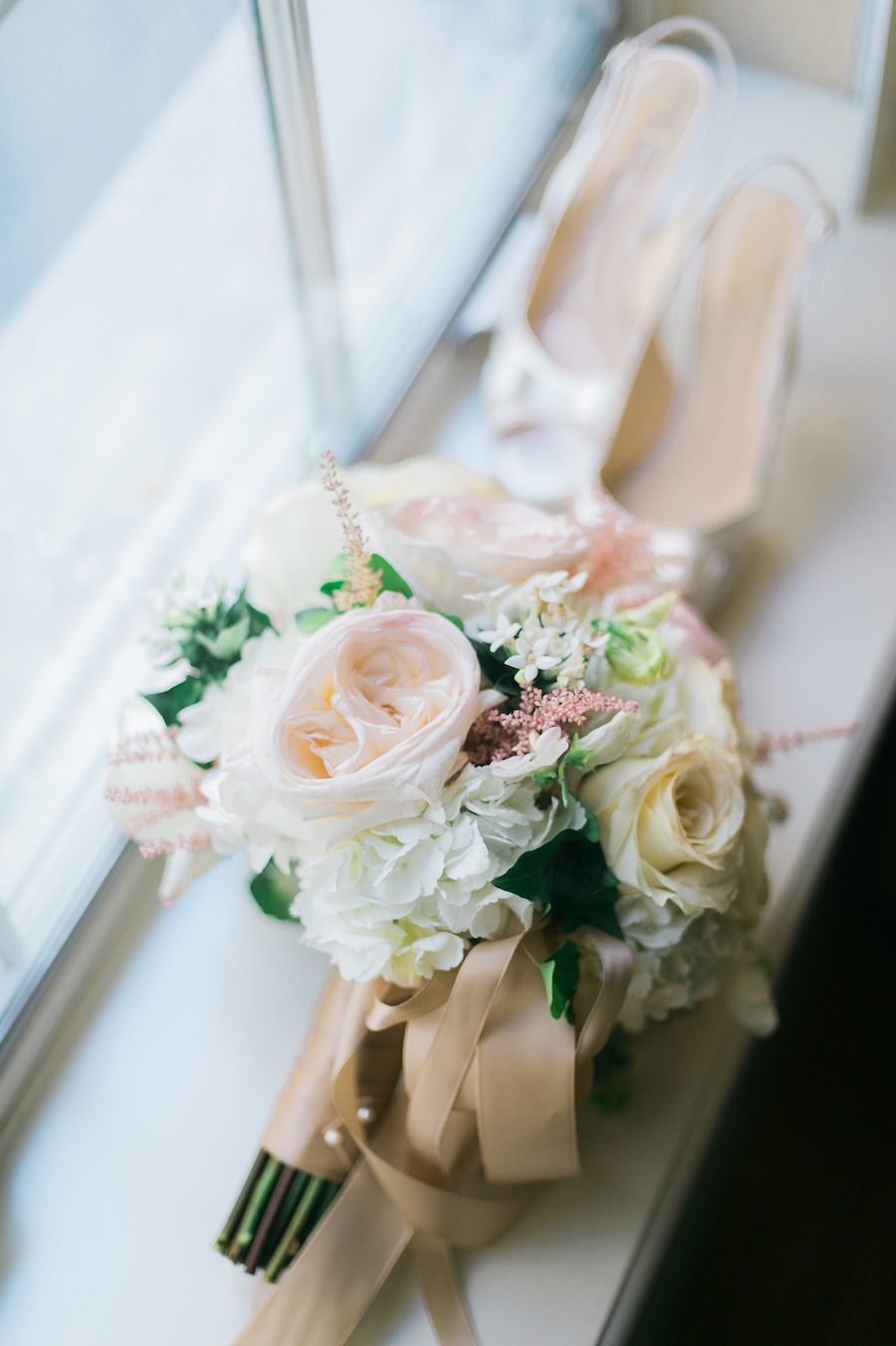 Bouquet
A bride's bouquet is an essential part of her ensemble. It's the final piece in her attire that adds an extra element of life and beauty, and it's packed with hand-selected blossoms to create the most appealing arrangement of florals. With all the Pinterest pages and florist consultations you went through to create your bouquet, it'd be a shame not to give it center stage in at least one photograph.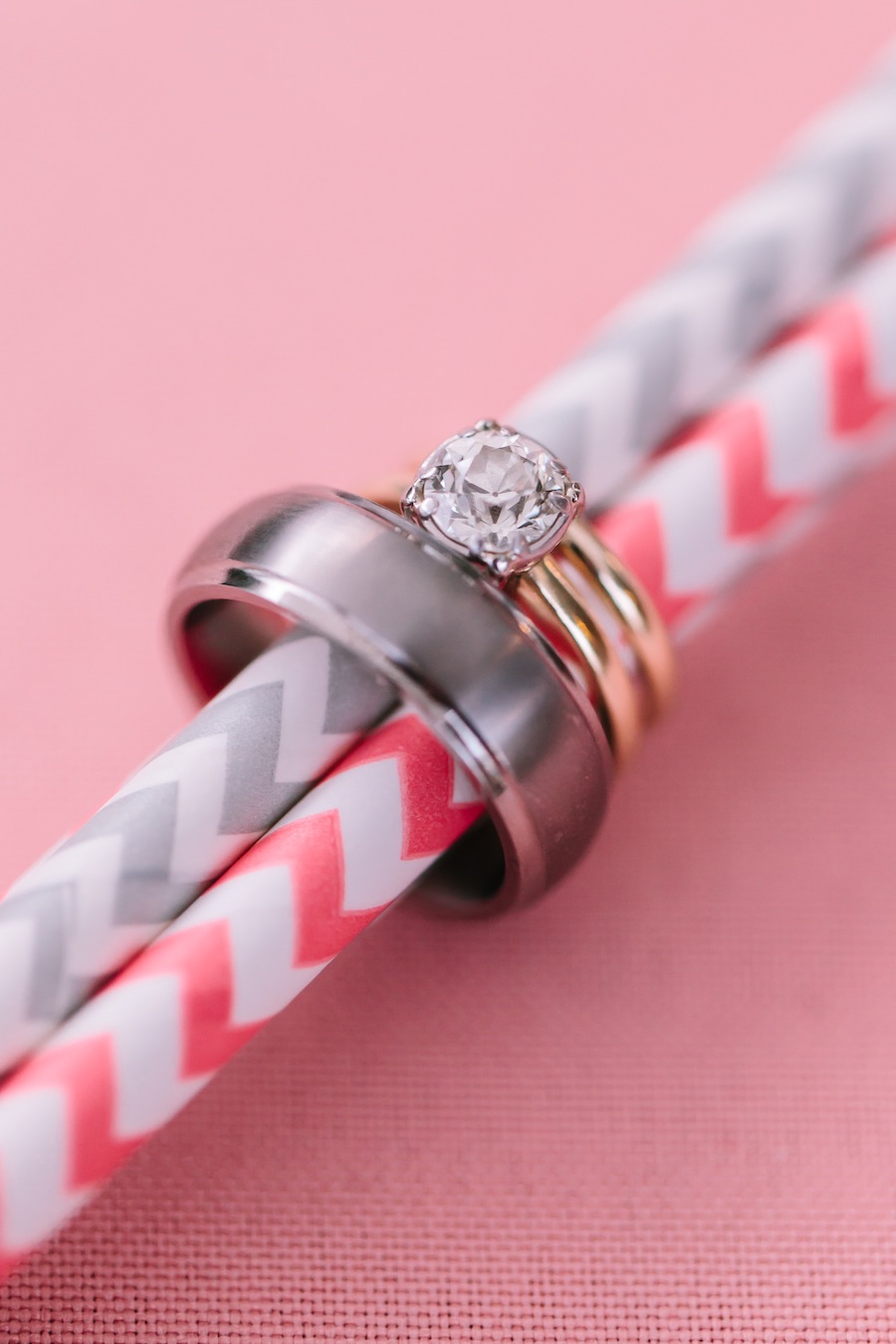 Rings
Your fiance stressed over the perfect ring, the one you'd wear the rest of your life, for months. Make sure it gets a close-up that showcases all of its sparkly beauty.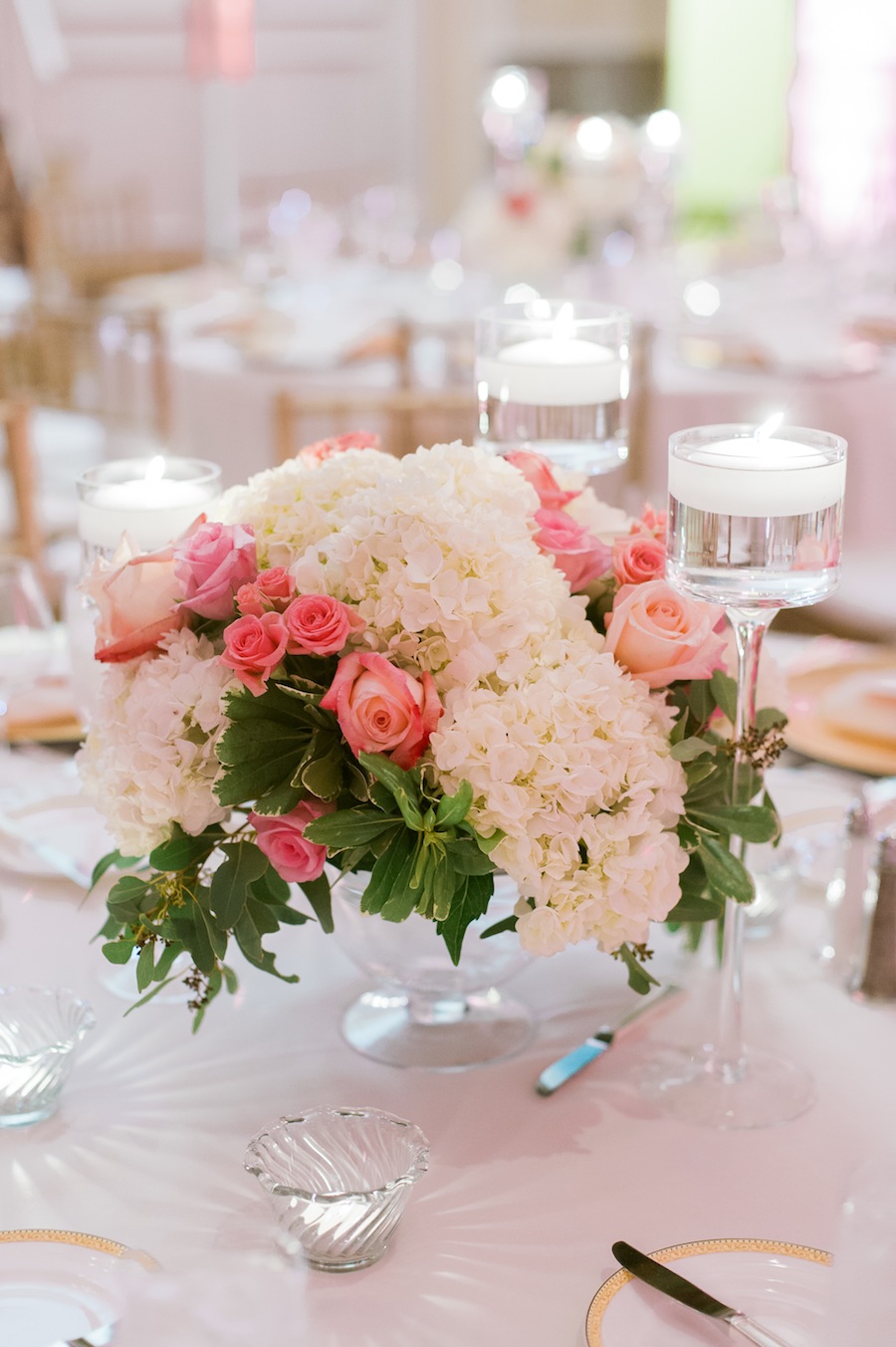 Flowers
Yes, flowers in addition to a bouquet. Why? Because there's still the altar arrangements, table centerpieces, and a thousand other blooms that you and your florist have spent countless hours planning for.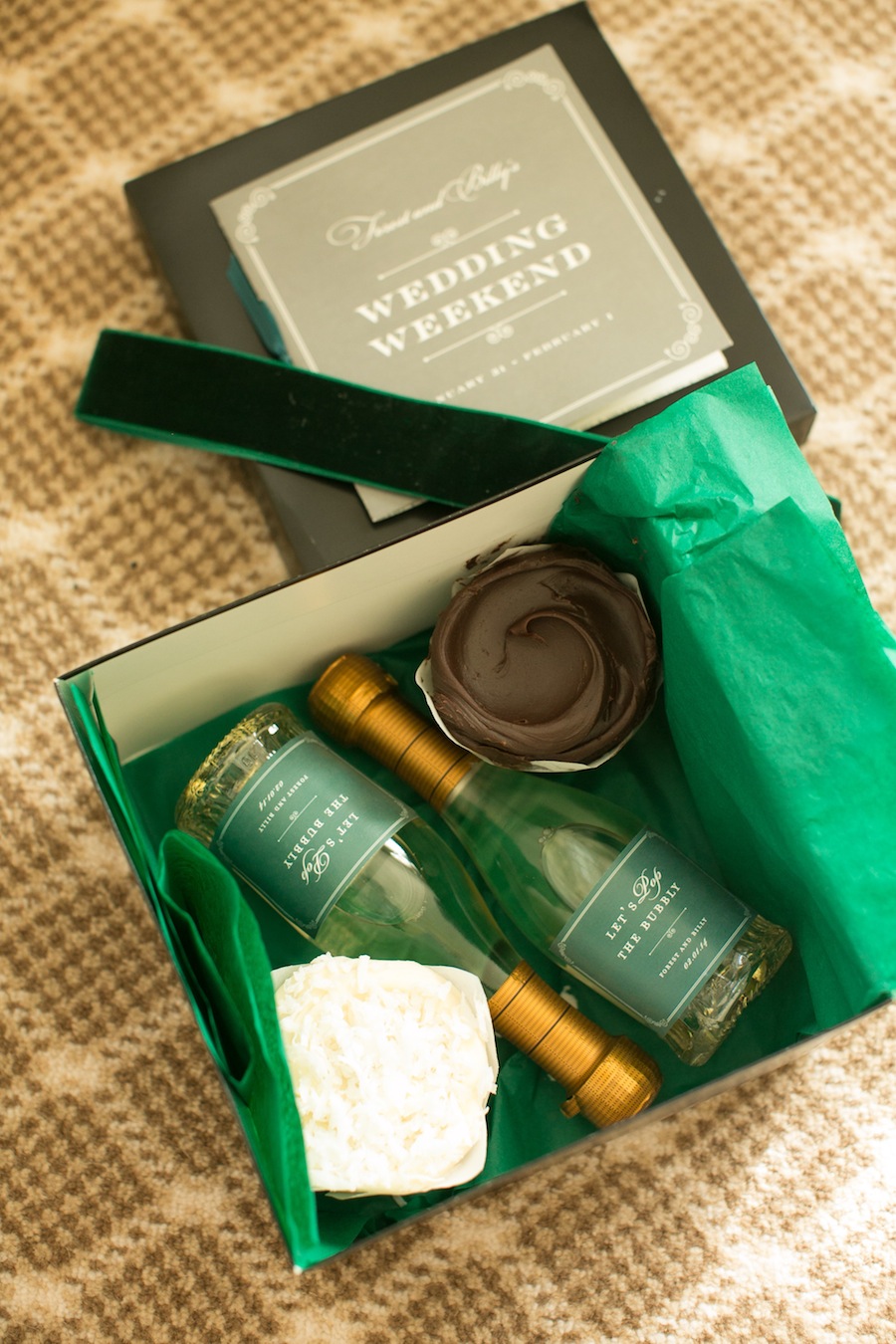 Welcome Bags
Sometimes these guys get missed–left behind at the hotel or at home. But after selecting all of the little delights and packaged them up nicely to welcome your guests into town, you'll want to make sure that effort is recorded in history–not to mention that these make for amazing detail photos. Our recommendation? Make an extra and have a bridesmaid responsible for bringing it on the wedding day so that your photographer is sure to have one available.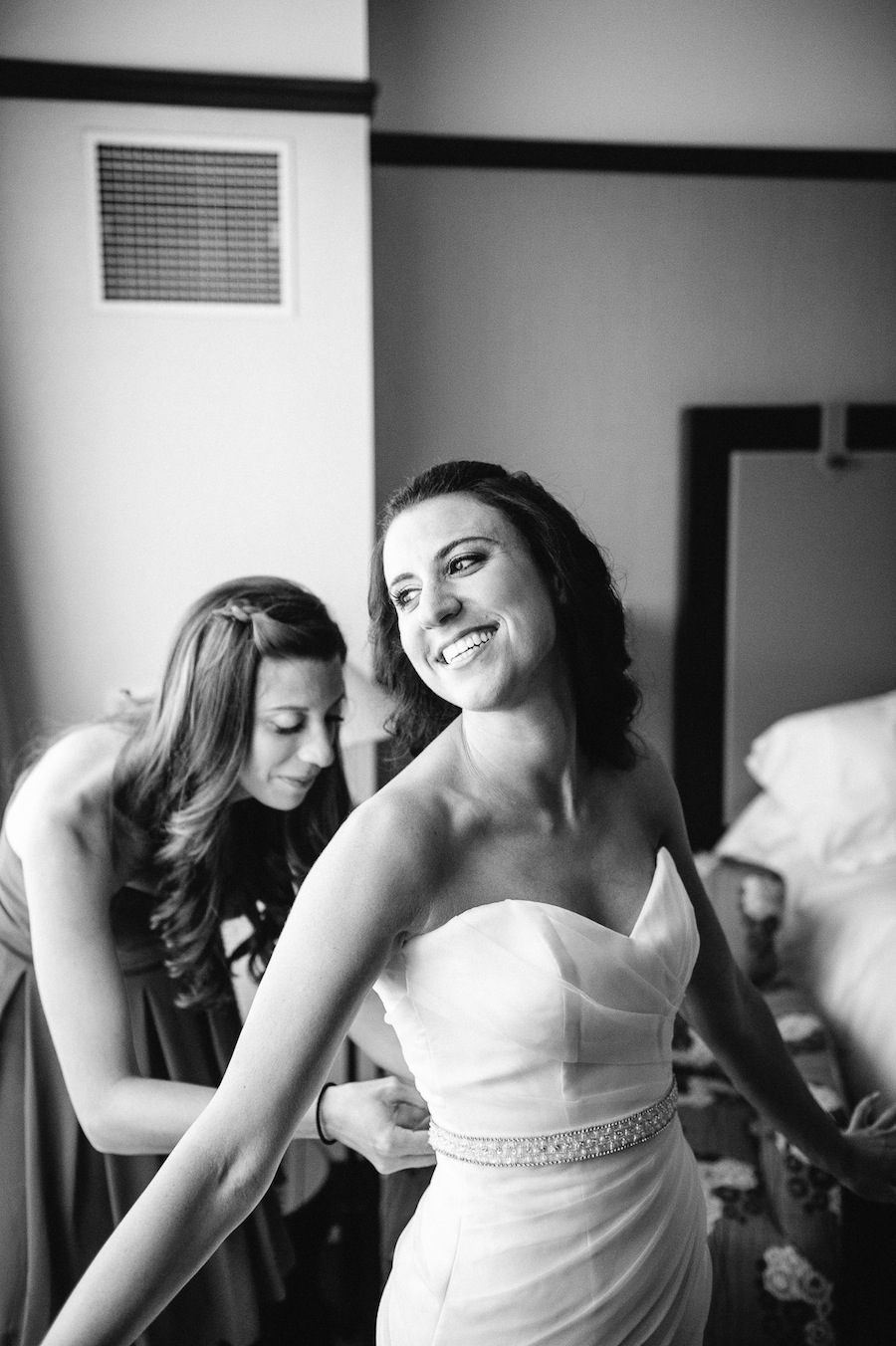 Getting Ready
Although some photographer's packages cost extra for the additional hours spent during the morning's preparations, it's worth it to forever remember the special time with your bridal party (especially if all are dressed in matching silk bathrobes or men's button down shirts).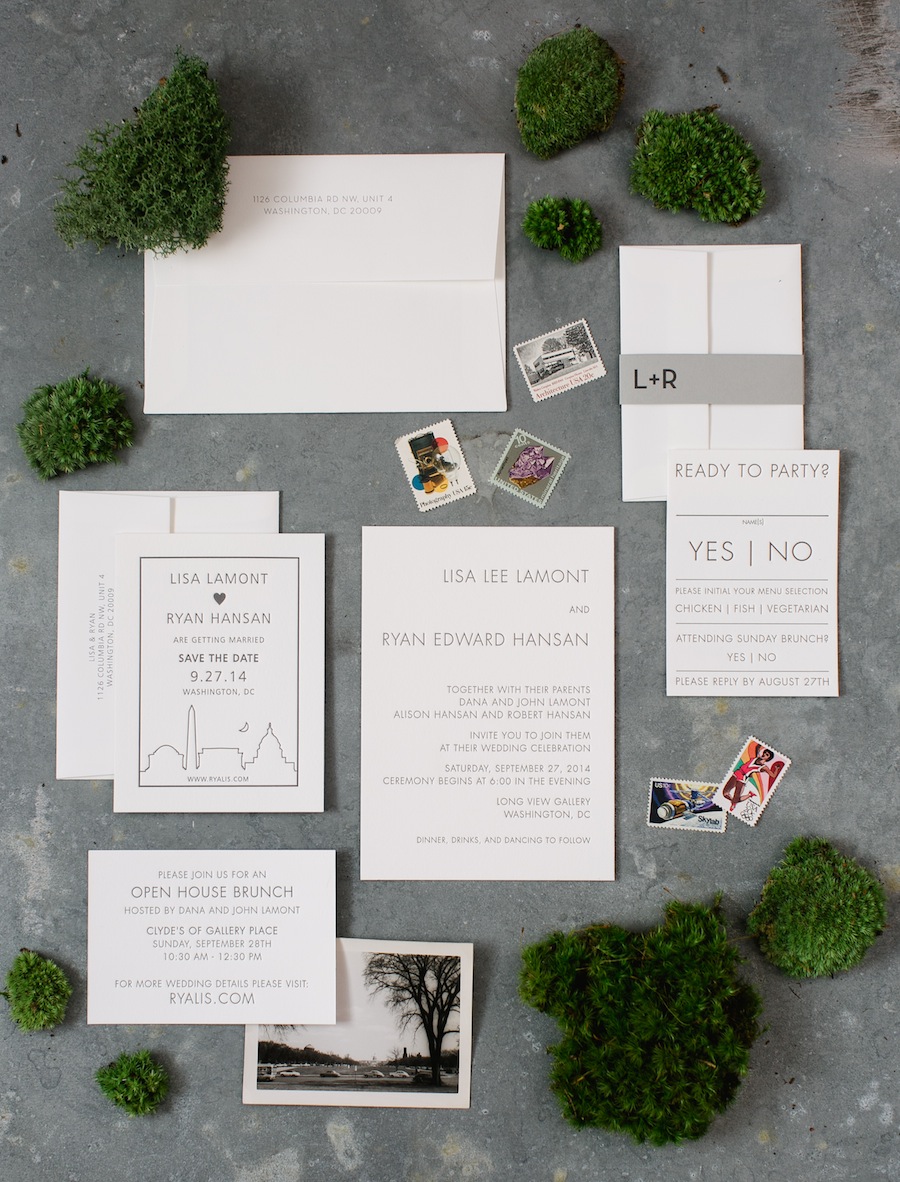 Invitations
Another easily overlooked photo, but not difficult to incorporate into the wedding day if you think ahead. Bring along an extra copy of all your paper goods–save the dates, invitations, envelopes, response cards, programs, menus–and let your photographer work their magic styling the shot with some extra fresh greenery or ribbon.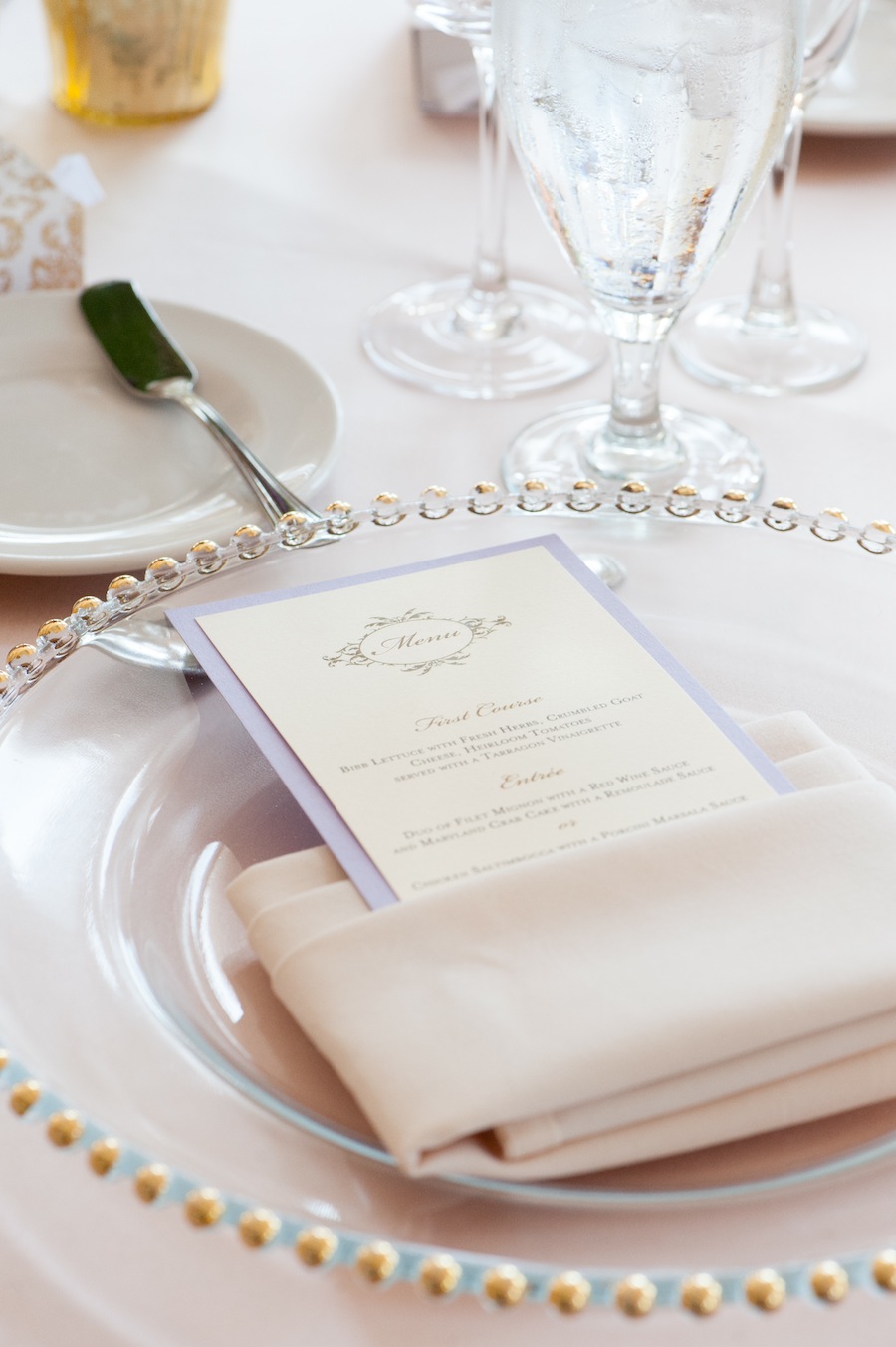 Table Settings
Gorgeous in their own right, table settings are particularly important to capture if you've personalized them with childhood photos, quotes, memories, or anything unique to your personality.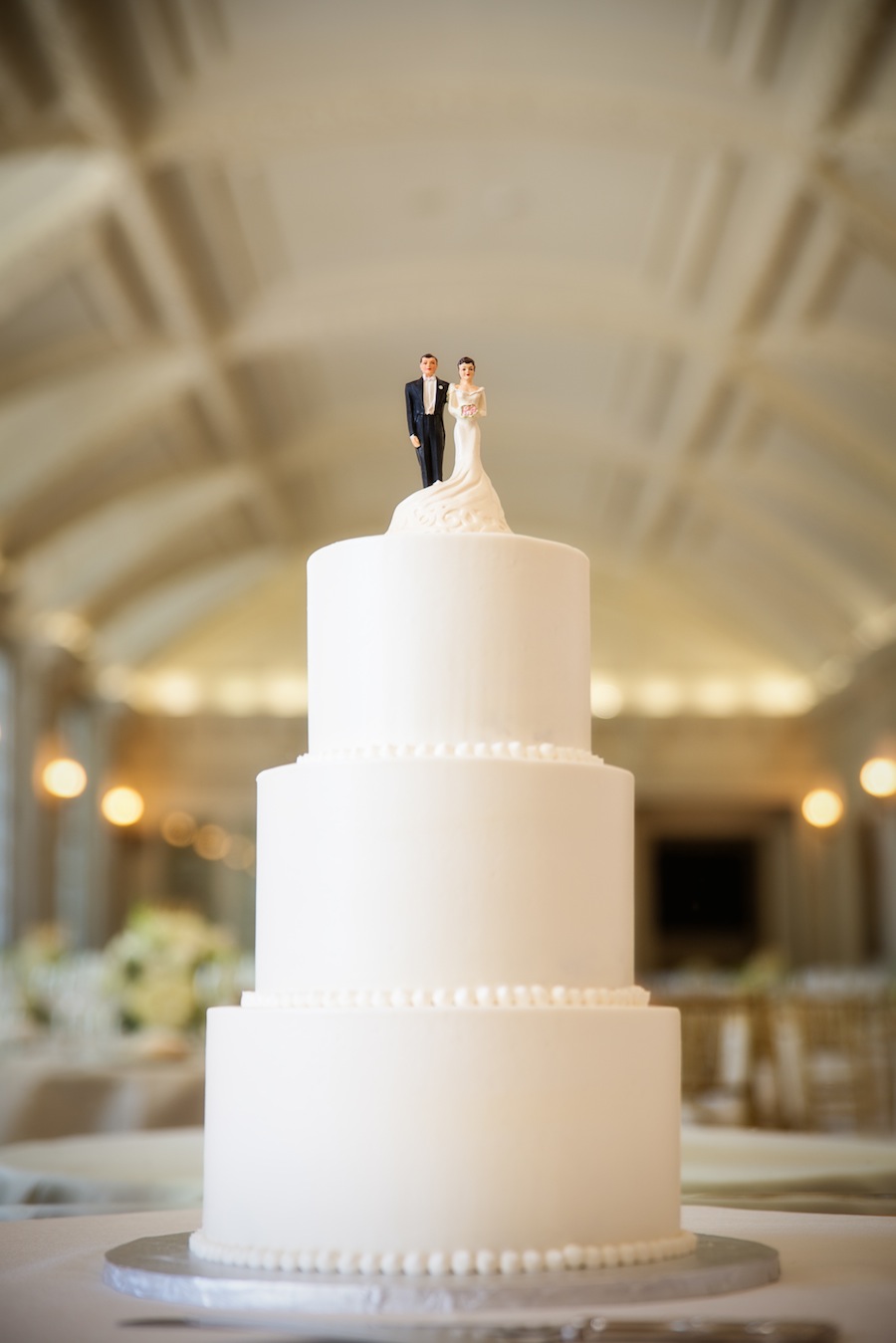 Cake
Delicious, yes, but that's not why we love wedding cakes. It's because they are works of art, and if it gets cut into before it's been saved forever in the form of a .jpg, that'd be just sad, wouldn't it?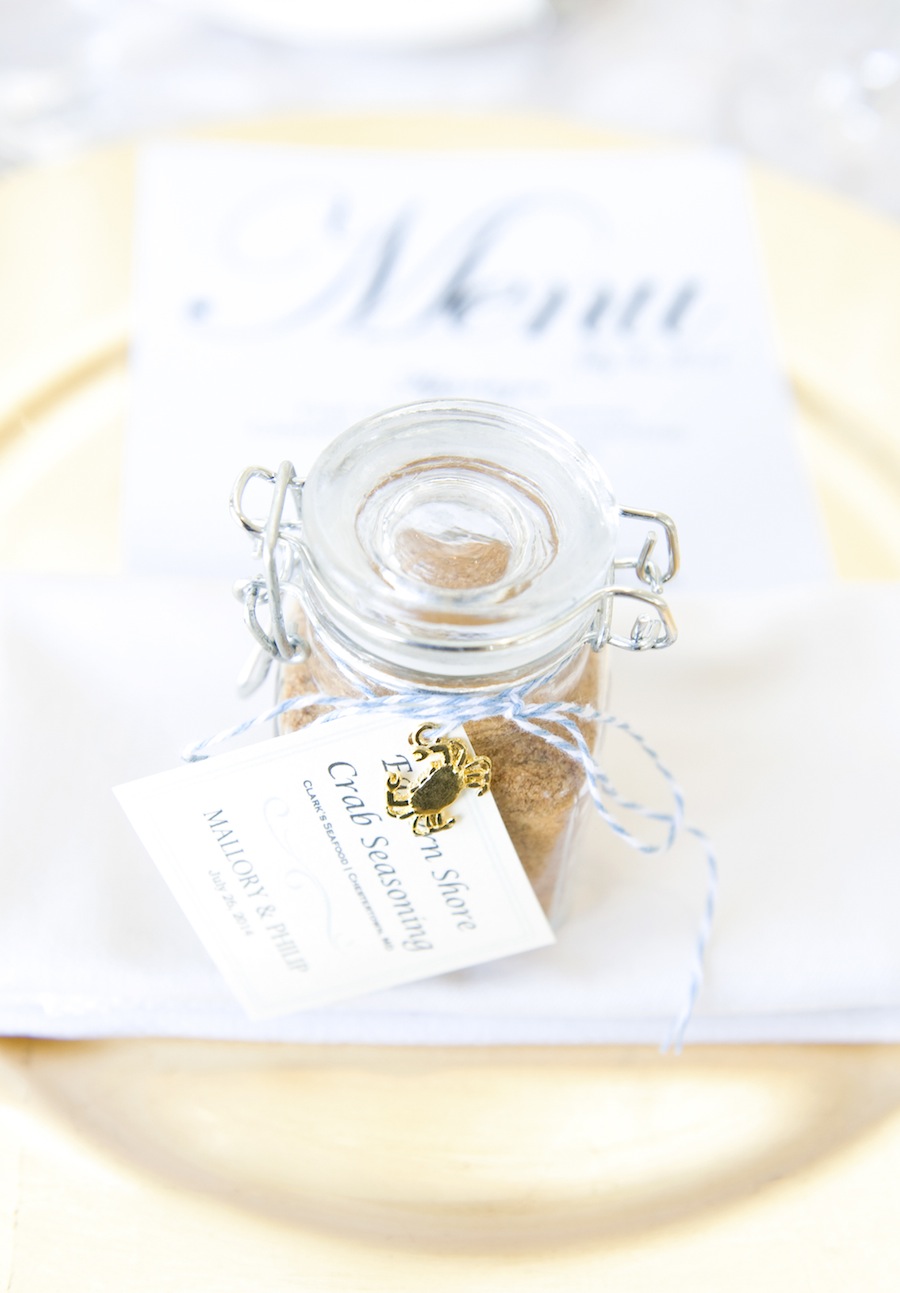 Favors
They're generally adorable, and they're always thoughtful. Make sure that you've got your generosity and creativity on record.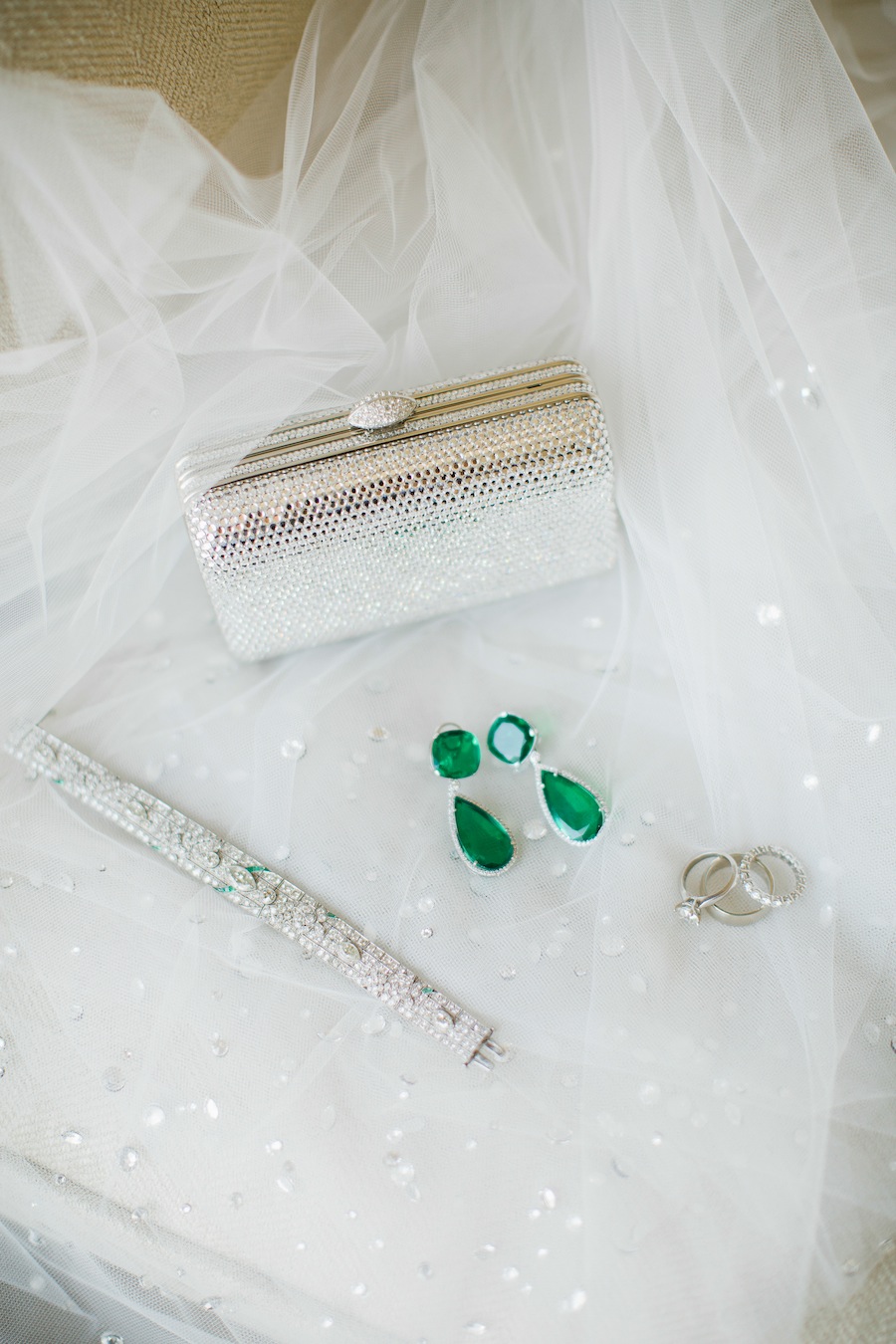 Accessories
Not only are these often an investment, they typically have emotional significance. Whether the bride is wearing her grandmother's bracelet or the groom has on his father's favorite watch, you'll want to make sure that everything old, new, borrowed, and blue gets some photographer face time.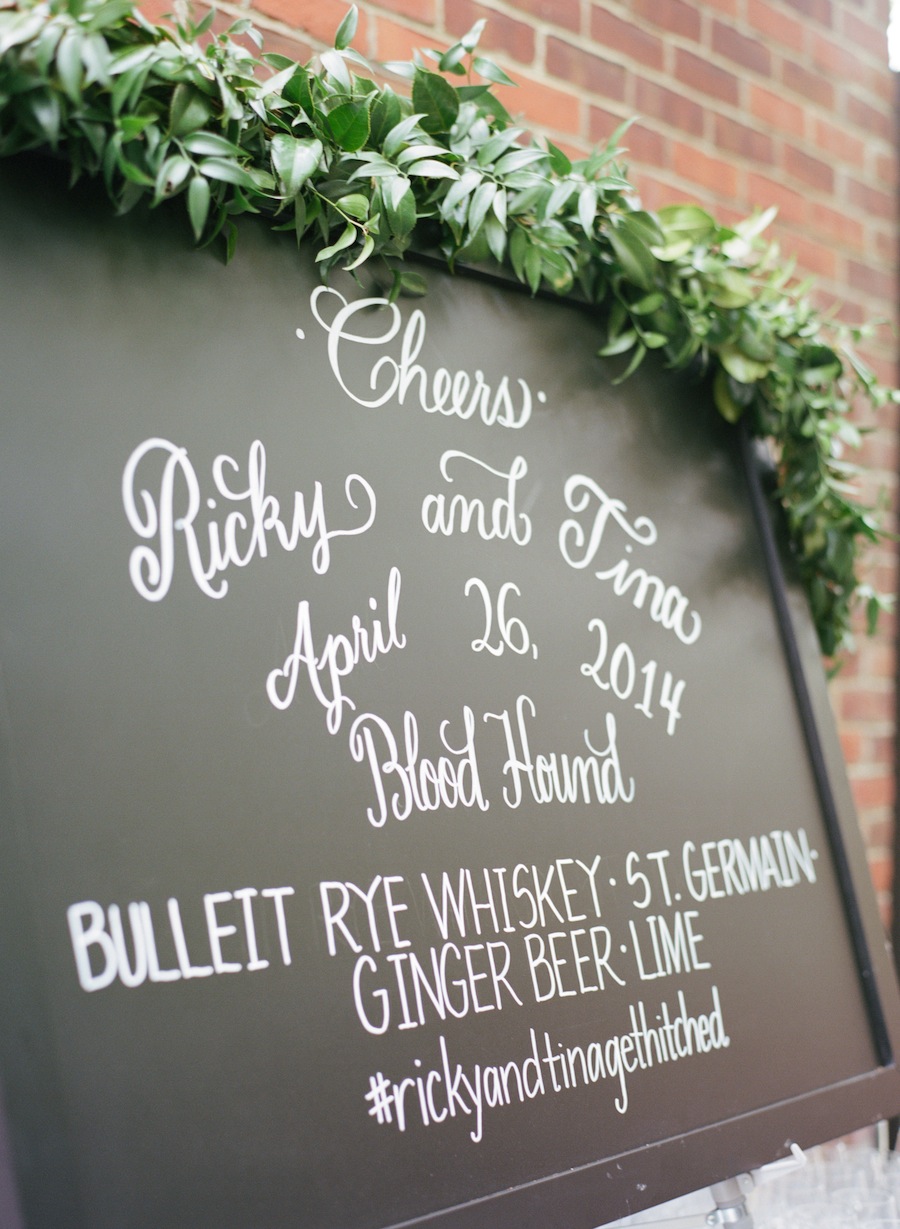 Calligraphy Signs
Whether it's a memorable quote or your wedding hashtag, you'll want to remember the words you shared (in gorgeous calligraphy, of course) with your friends and family on your wedding day.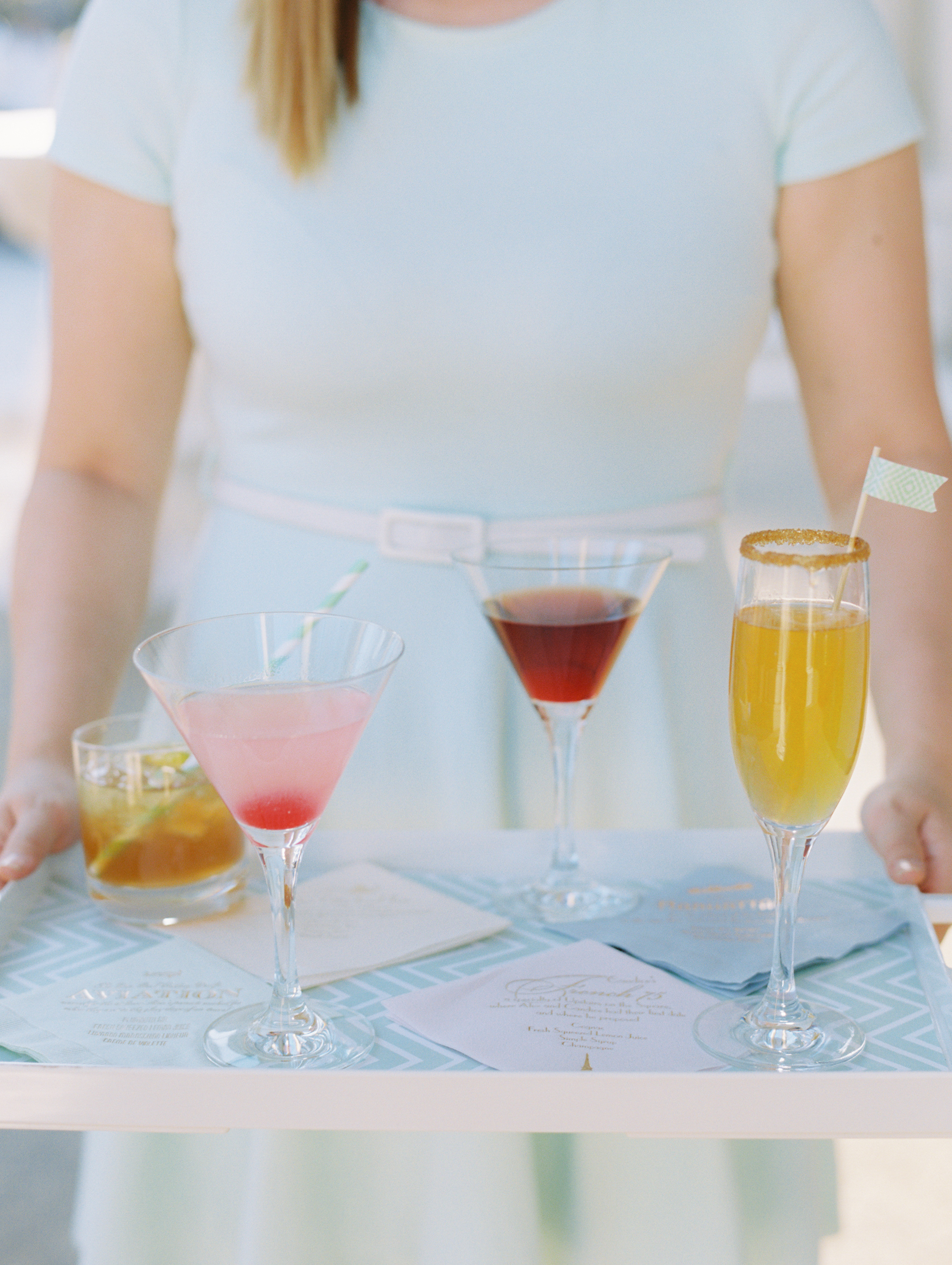 Custom Cocktails
Not only are they a fun way to express you're personality, but these colorful concoctions make for some pretty gorgeous photographs as well.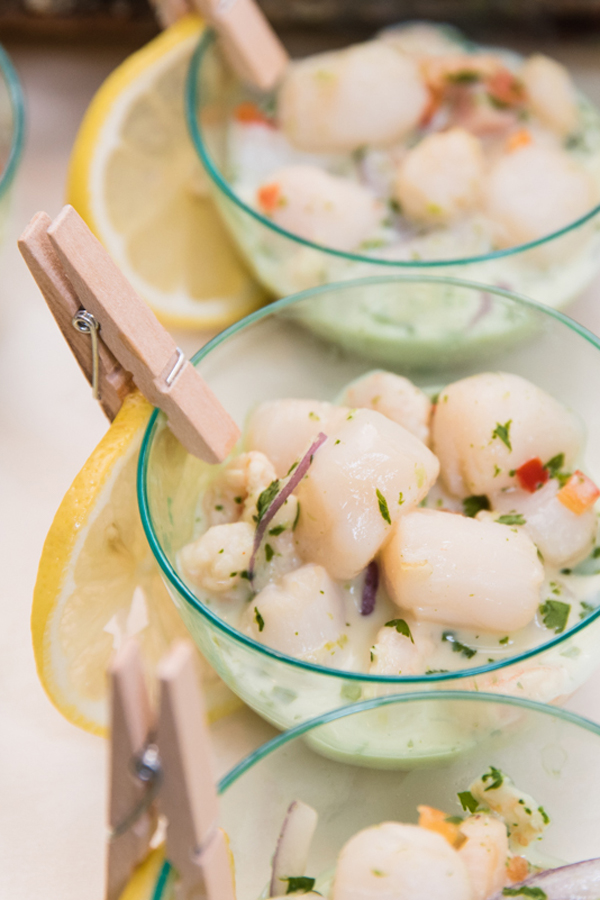 Pretty Food
News flash: those adorable mini tacos and beef Wellington bites that you tried during your taste test won't make it into your mouth on the night of your wedding–you'll be too busy chatting it up with your guests and dancing with your new spouse. Make sure your good taste is at least captured on film.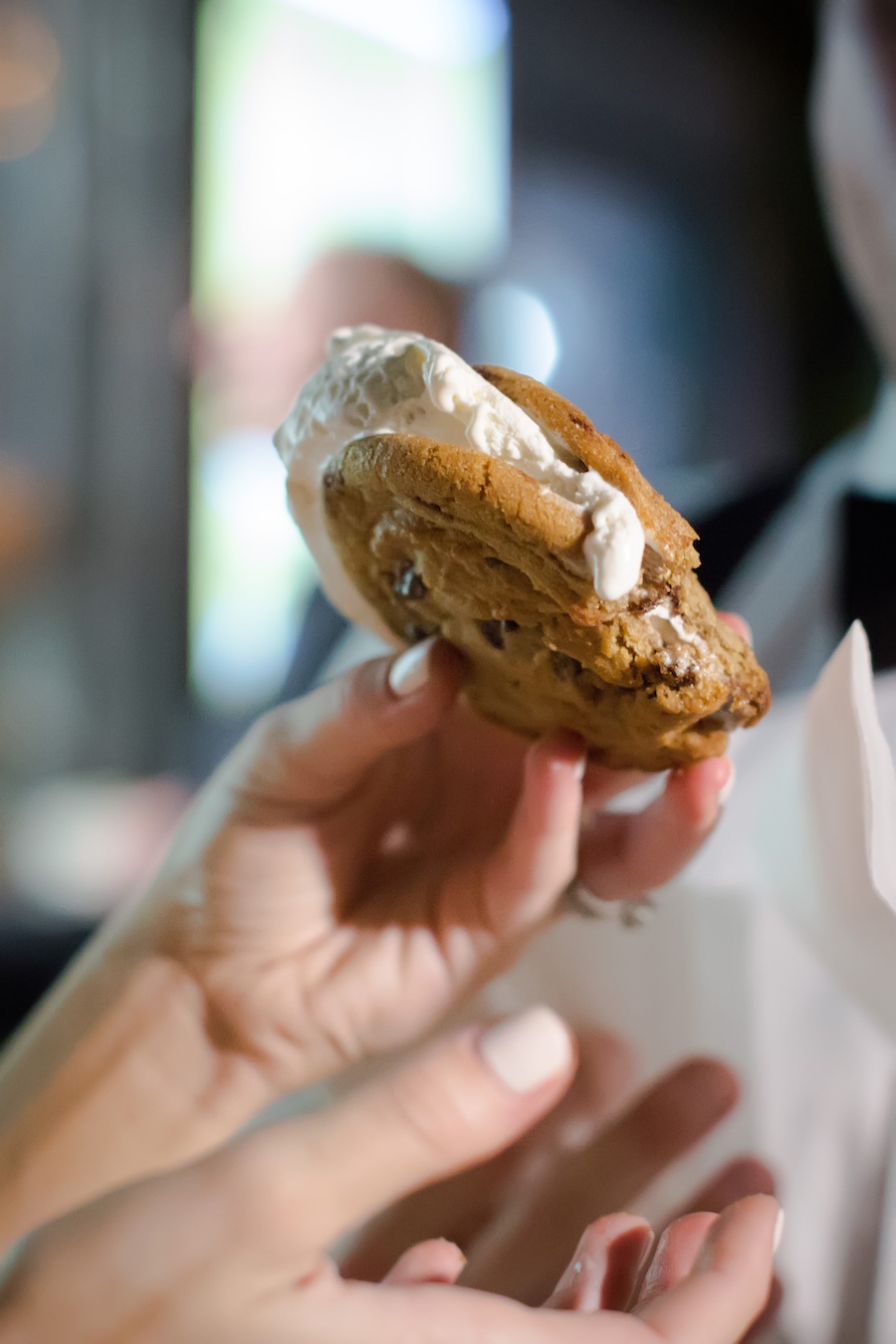 Late Night Snack
Maybe you'll bring in an ice cream sandwich truck, a s'mores bar, or a sliders and fries delivery–but whatever fun food you're feeding you're spoiled guests late at night, you'll want to make sure to capture a shot of it.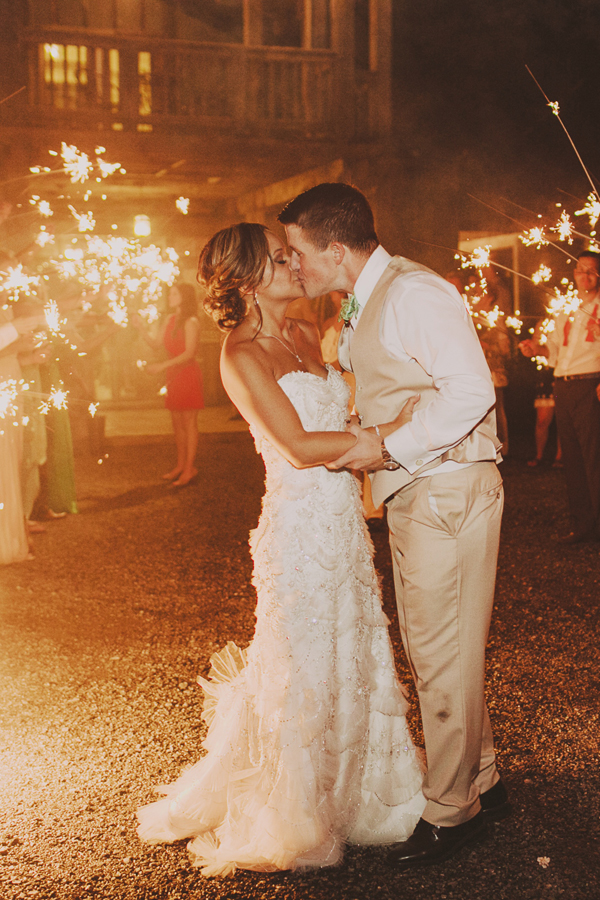 The Send-Off
Forget tossing rice–nowaways couples are always finding interesting ways to make their dash to their getaway car. Not only can this make for a fun photograph, it also shows the final moments of the most exhilarating day of your life.
What are your must-have detail shots? Comment to share your thoughts with couples looking for the best advice!