Although the Anacostia Riverwalk Trail is a work-in-progress, 15 of the planned 28 miles are complete, so I took the Green Line south to check out the waterfront. I started on the south side of the river, worked my way through Anacostia, went across the Frederick Douglass Memorial Bridge, and around Yards Park. The views were both breathtaking and surprising. Take a Sunday to explore Southeast DC, have lunch at Osteria Morini, or just snag a lounge chair to nap by the river.
Snag a lounge chair in the park and relax a while.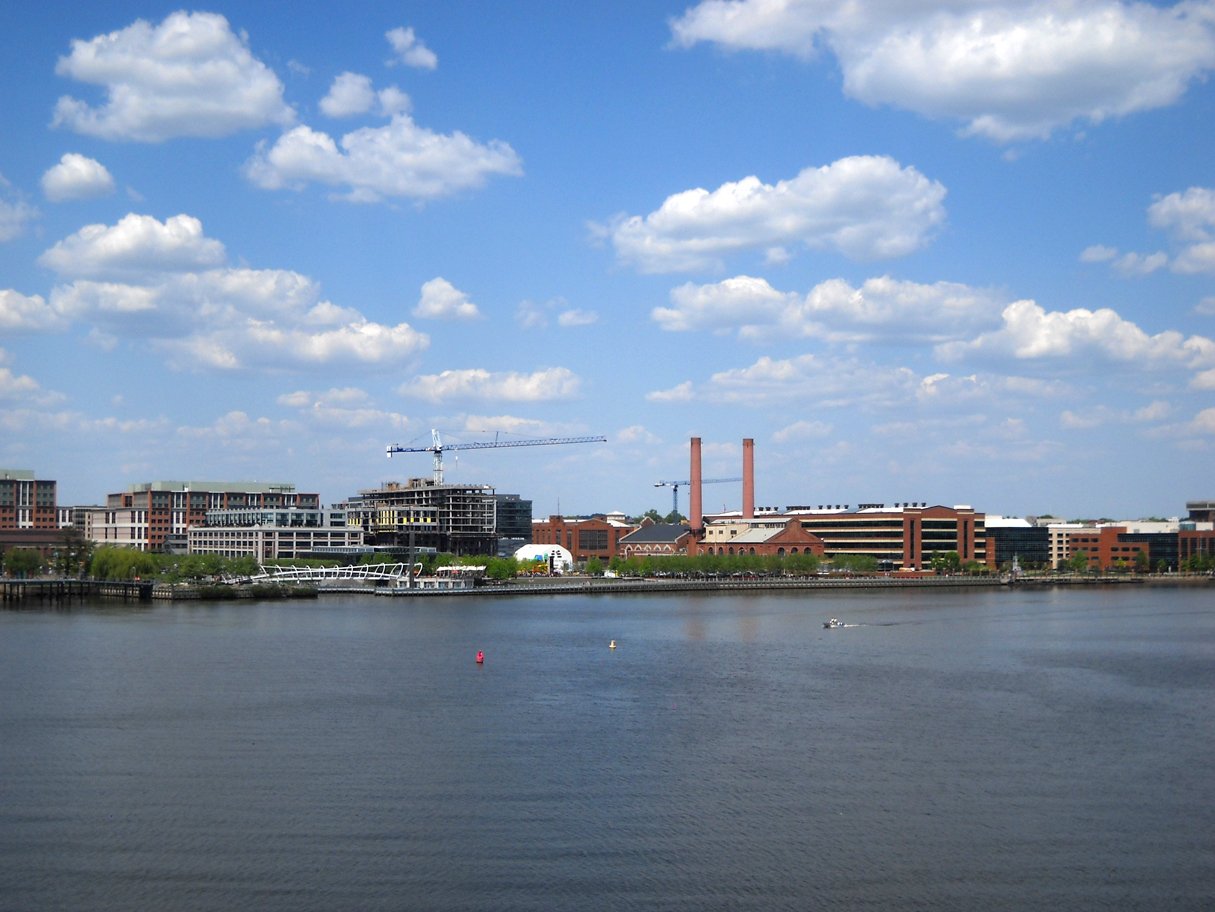 From the south side of the Anacostia River, I could see Nationals Park, the futuristic-looking footbridge heading the Navy Yard side of the trail, and a smoky-colored battle ship that blended into the water.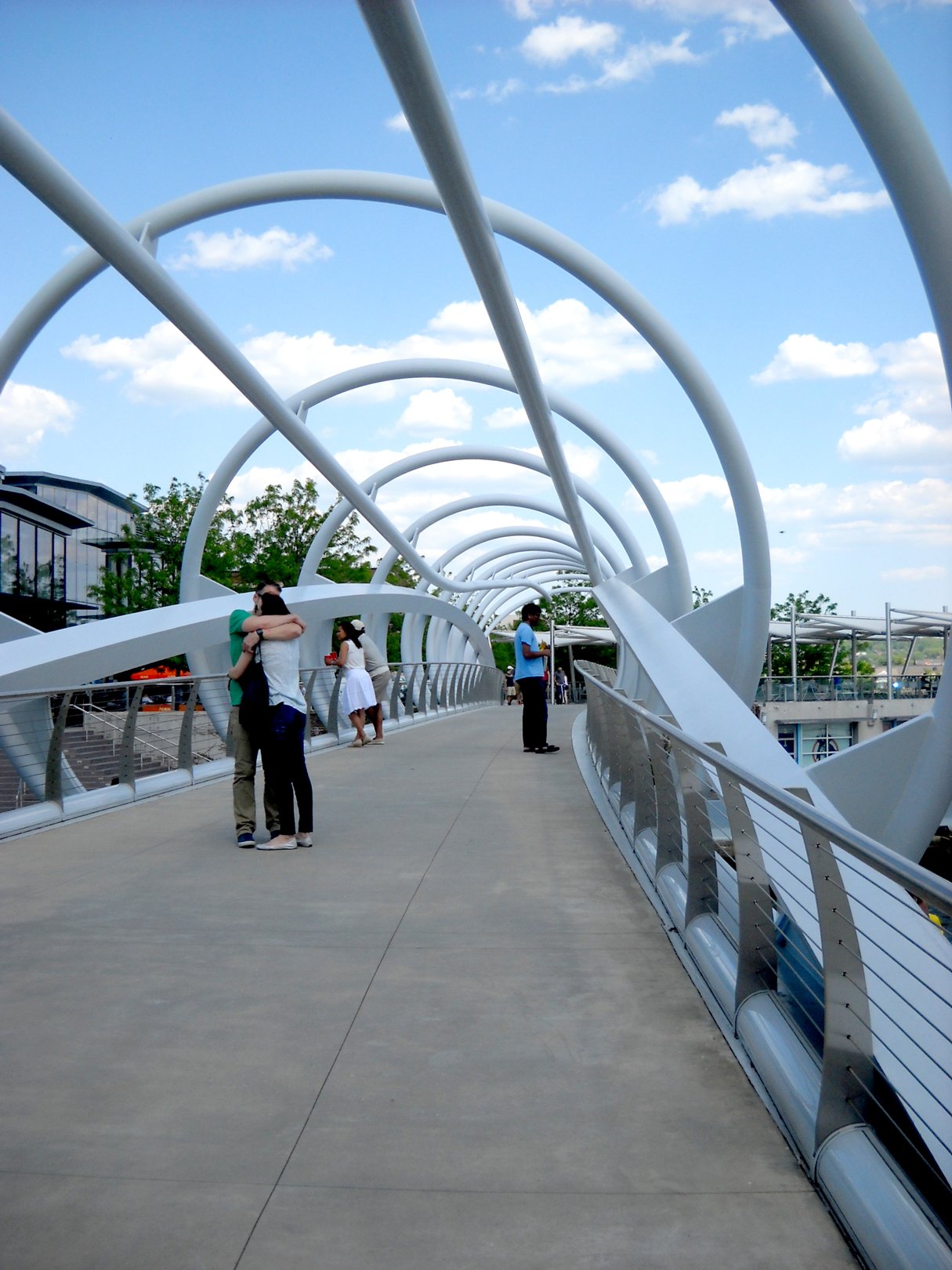 This footbridge had an intriguing design and opened into an airy courtyard. On the spring day I visited, brilliant red flora contrasted against greenery, and the blue-sky backdrop cast the structure into even sharper relief.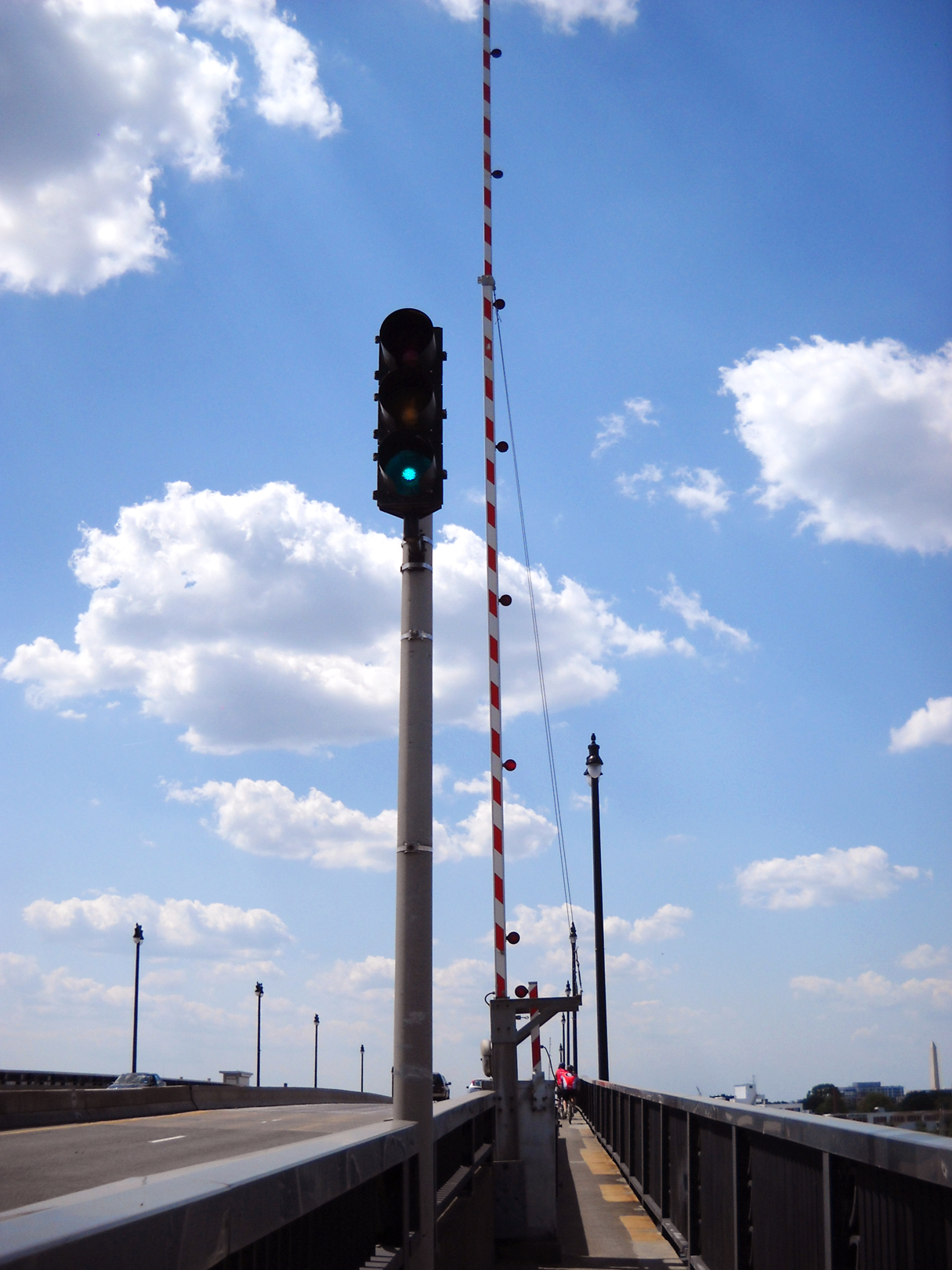 Crossing the Frederick Douglass Memorial Bridge by foot was a bit nerve-racking. The narrow walkway (shared by speedy bikers and acrophobic pedestrians like myself) is wedged between a busy road that trembles as cars pass and an open-faced railing with shadowy currents beckoning below.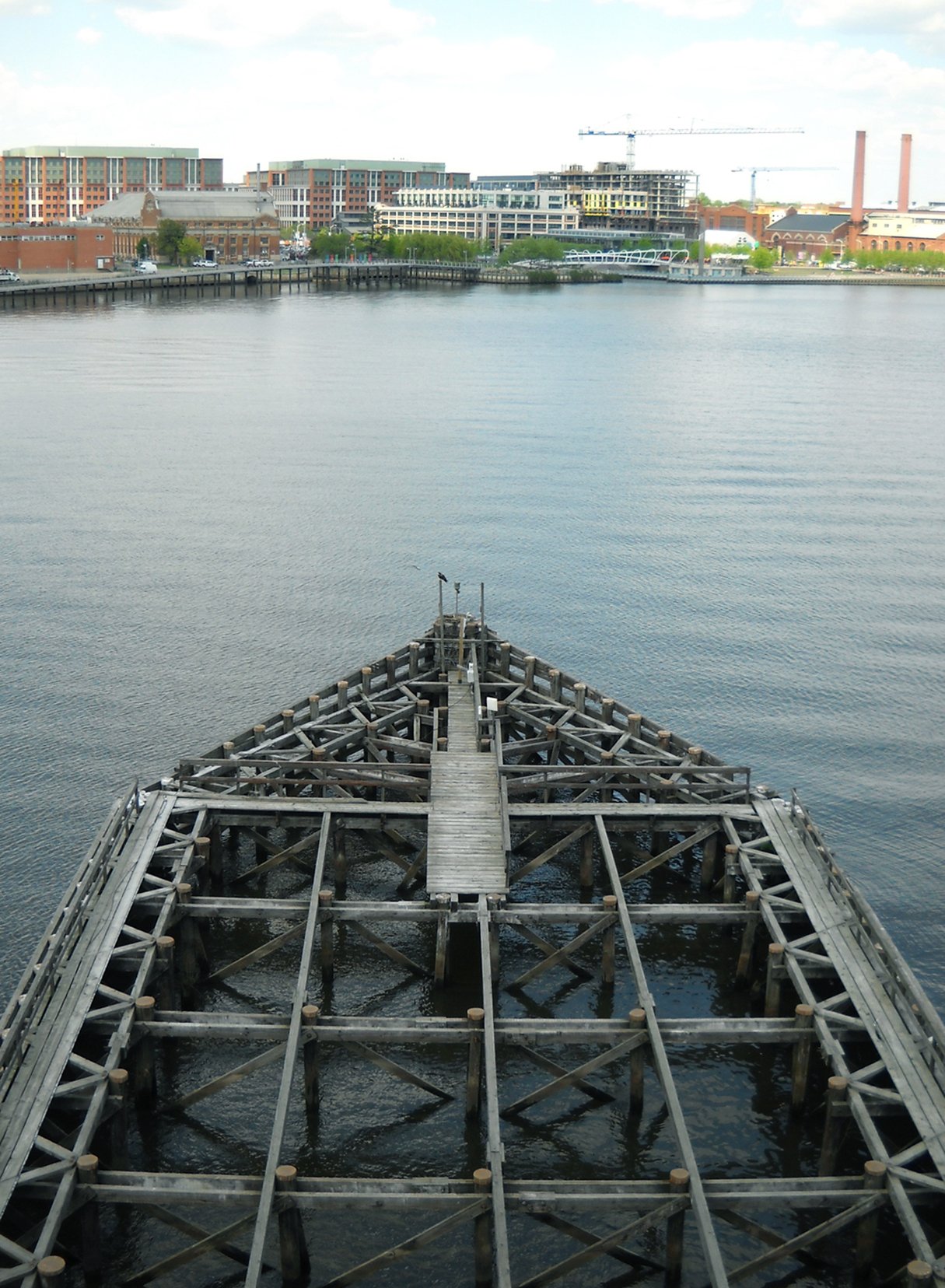 Photographing this wooden structure was a must, even though it meant hanging my camera over the railing for an angle that captured its majestic size.
Nationals Park is within walking distance of the trail, but on this particular day, the stadium was eerily silent. All the action was further down the trail at a kids' carnival outside of Osteria Morini.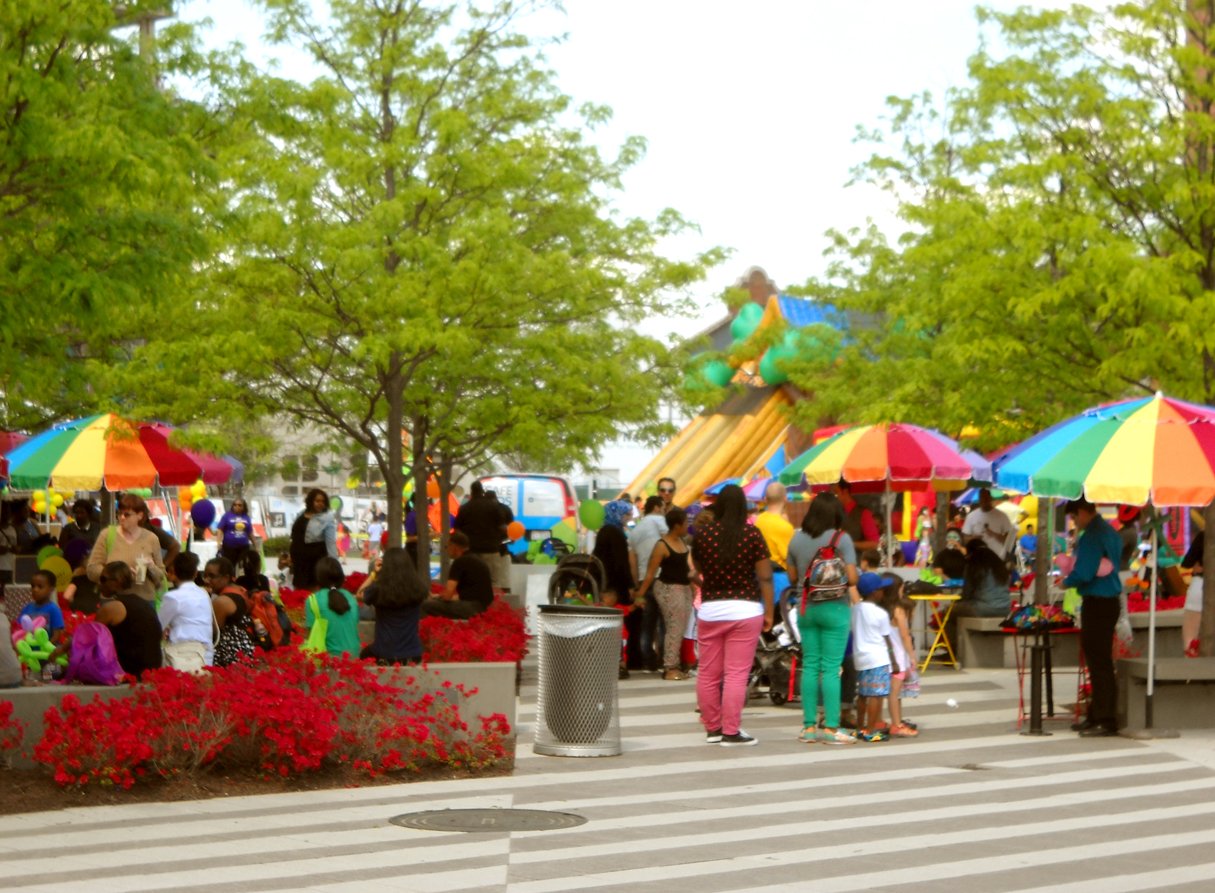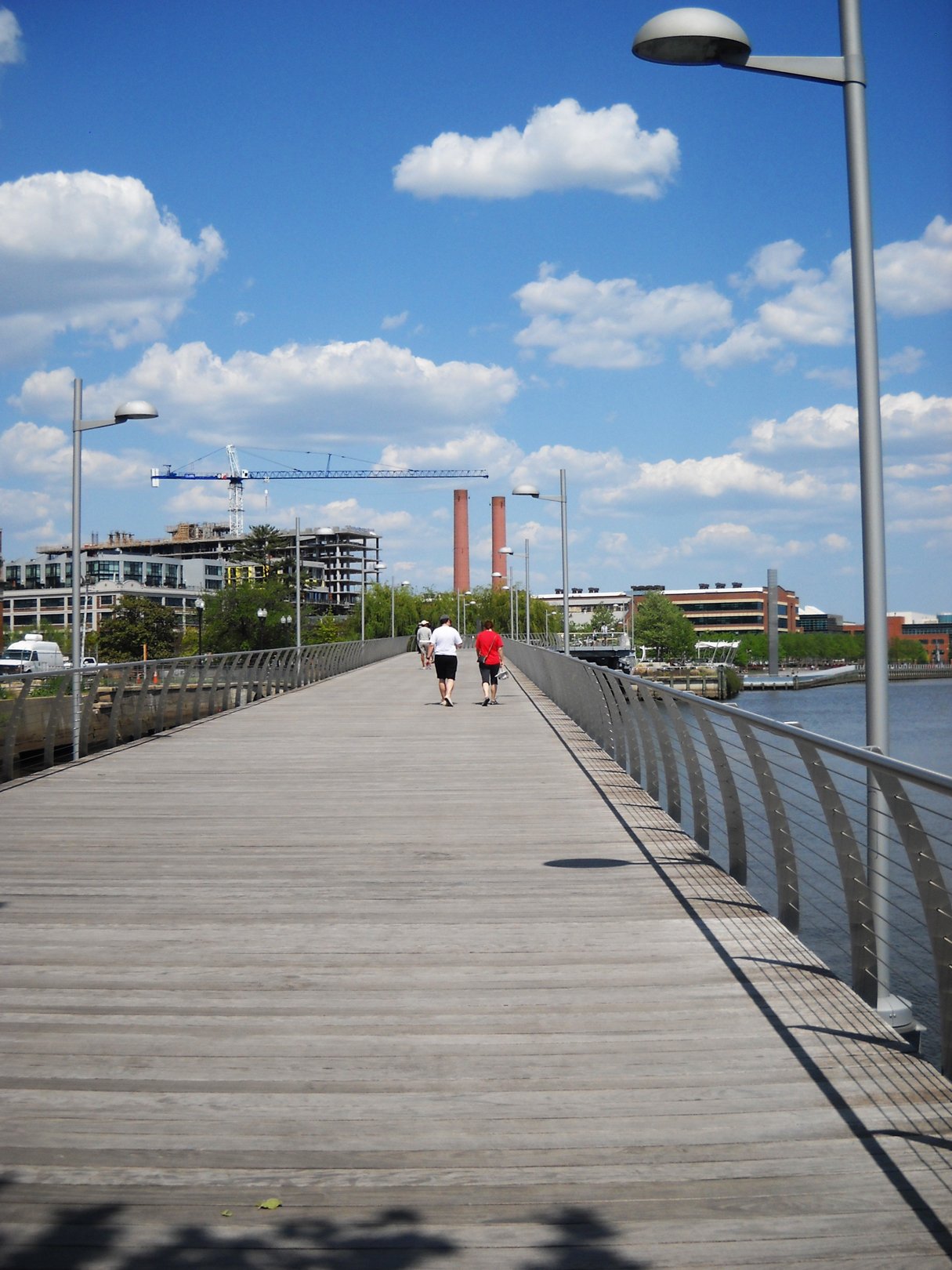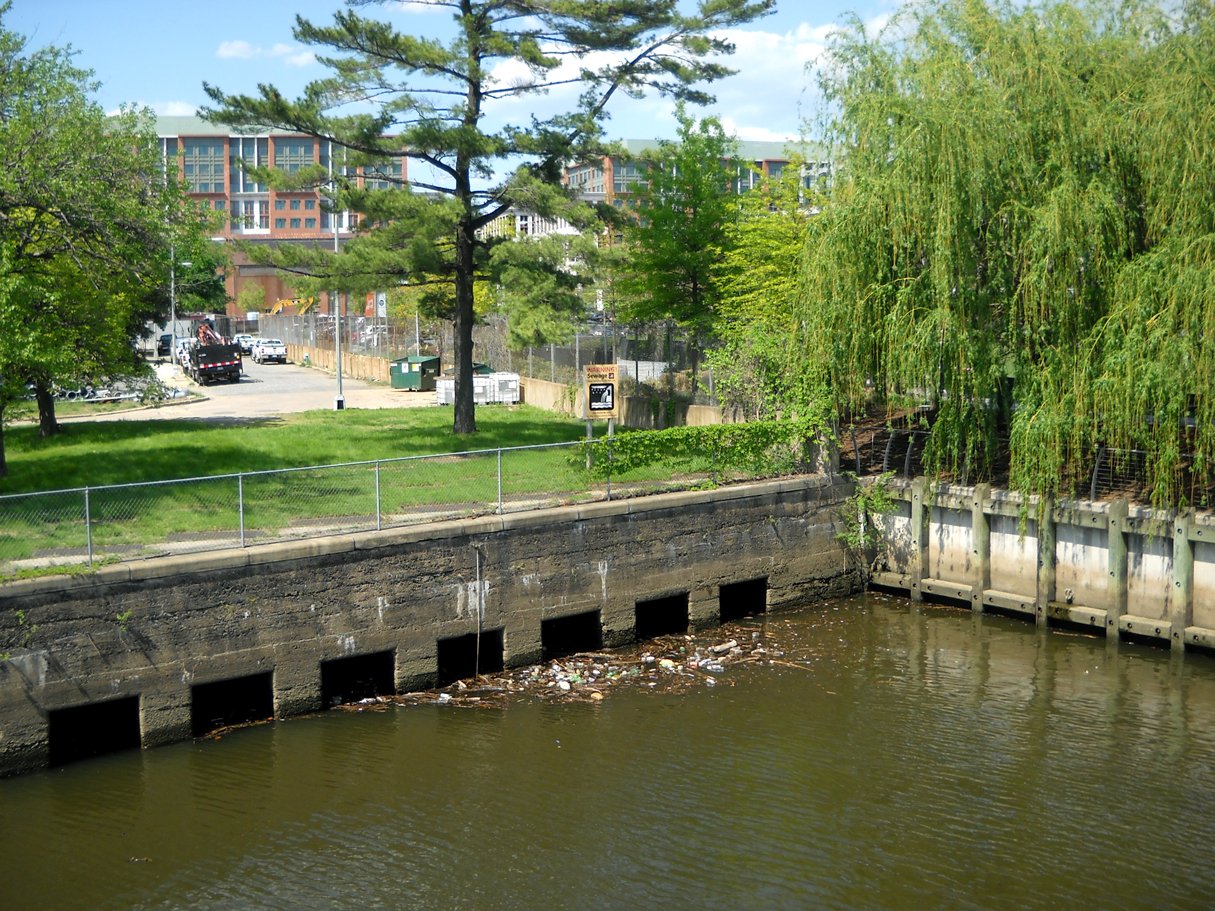 Although I'd heard numerous jokes about the filth that flooded the Anacostia, I didn't expect to see trash floating in plain sight along the otherwise beautiful river. You can also see litter bordering the ropes around the ship in the photo below.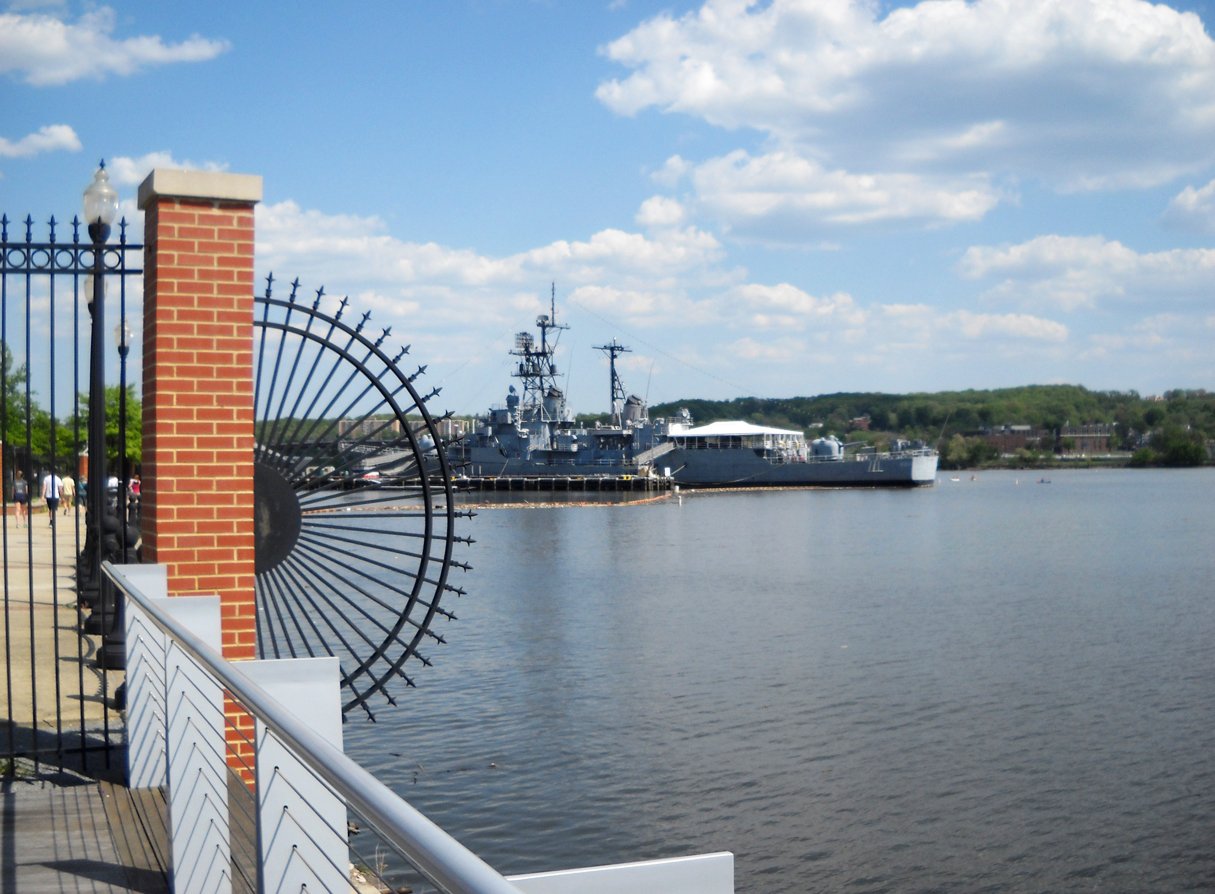 The USS Barry sits on the north side of the Anacostia River, in front of Washington Navy Yard. The ship is set to be towed and scrapped this year before construction on the Frederick Douglass Memorial Bridge shuts down the drawbridge and landlocks this Forrest Sherman-class destroyer.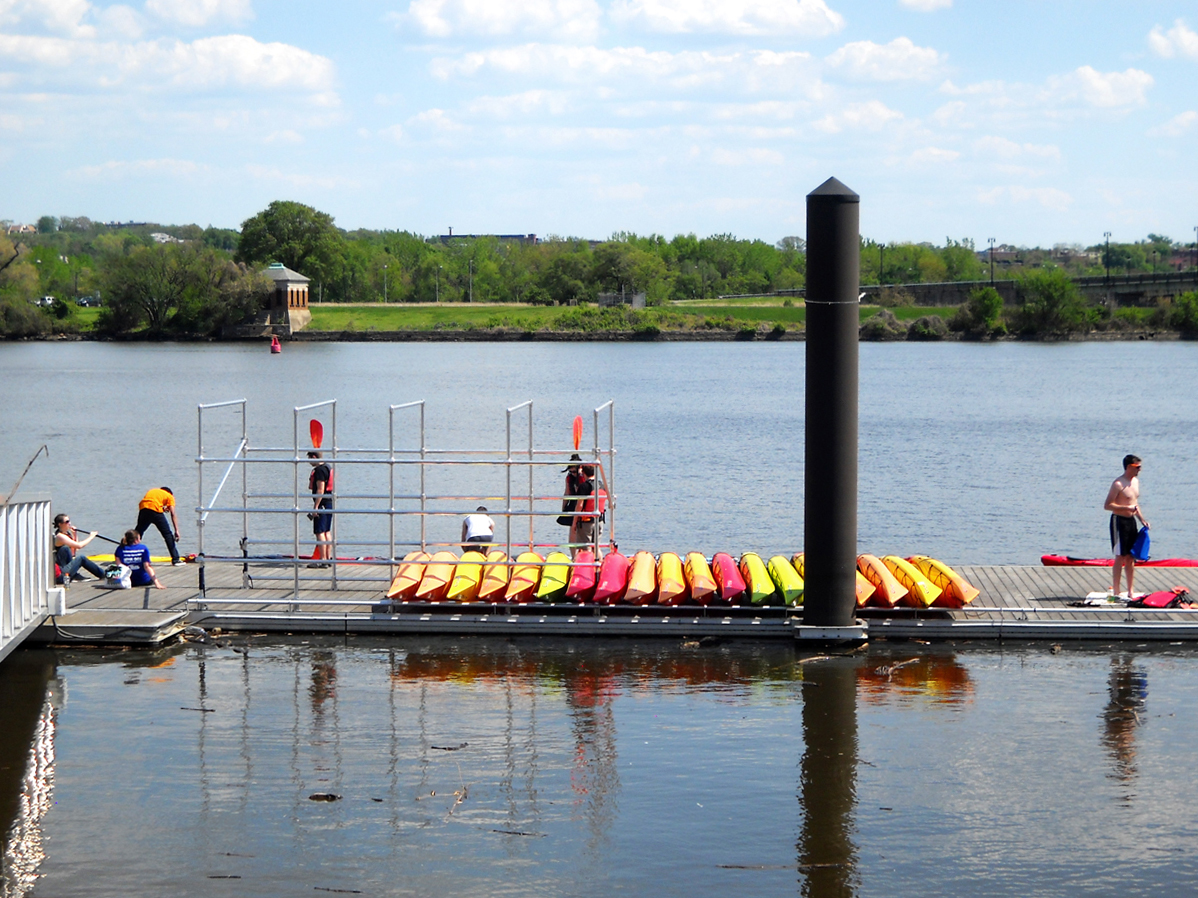 Faded-neon kayaks and lightly dressed athletes overtook this floating dock, home of Ballpark Boathouse. The company rents out kayaks, paddleboats, and canoes, and it also offers lessons.