Location: Logan Circle.
Vibe: Tuscan retreat.
Design challenge: Had to double as parking.
Stephen and Jennifer Giordano, both lawyers, love vacationing in Italy. The couple are of Italian heritage, so it was only natural that they look across the Atlantic for outdoor inspiration.
But the rear of their Logan Circle rowhouse required creative thinking from J. Mark White, owner of the landscape-design firm GardenWise. "It was more a driveway than a yard, and there was no privacy or gate," he says. Plus, parking is tough to come by on the Giordanos' one-way block off 14th Street, so the couple didn't want to sacrifice their off-street spot.
To merge their European vision with urban reality, White dreamed up a way to create a kind of mini-piazza—with Roman-style concrete columns—and a secure space for the car below the patio. The brick rear wall of the house got a stucco treatment, terra-cotta-hued paint, and a Tuscan-style fountain. White planted low-maintenance flowers and shrubs, including crape myrtles, climbing roses, and upright boxwoods. "We were trying to mimic Italian cypresses on a smaller scale," he says.
The couple added a tiled dining table and a grilling station set in a fieldstone countertop. Now the previously neglected space offers something for everyone. Says Jennifer: "The dog likes to cook himself on the stone patio, and we love to grill."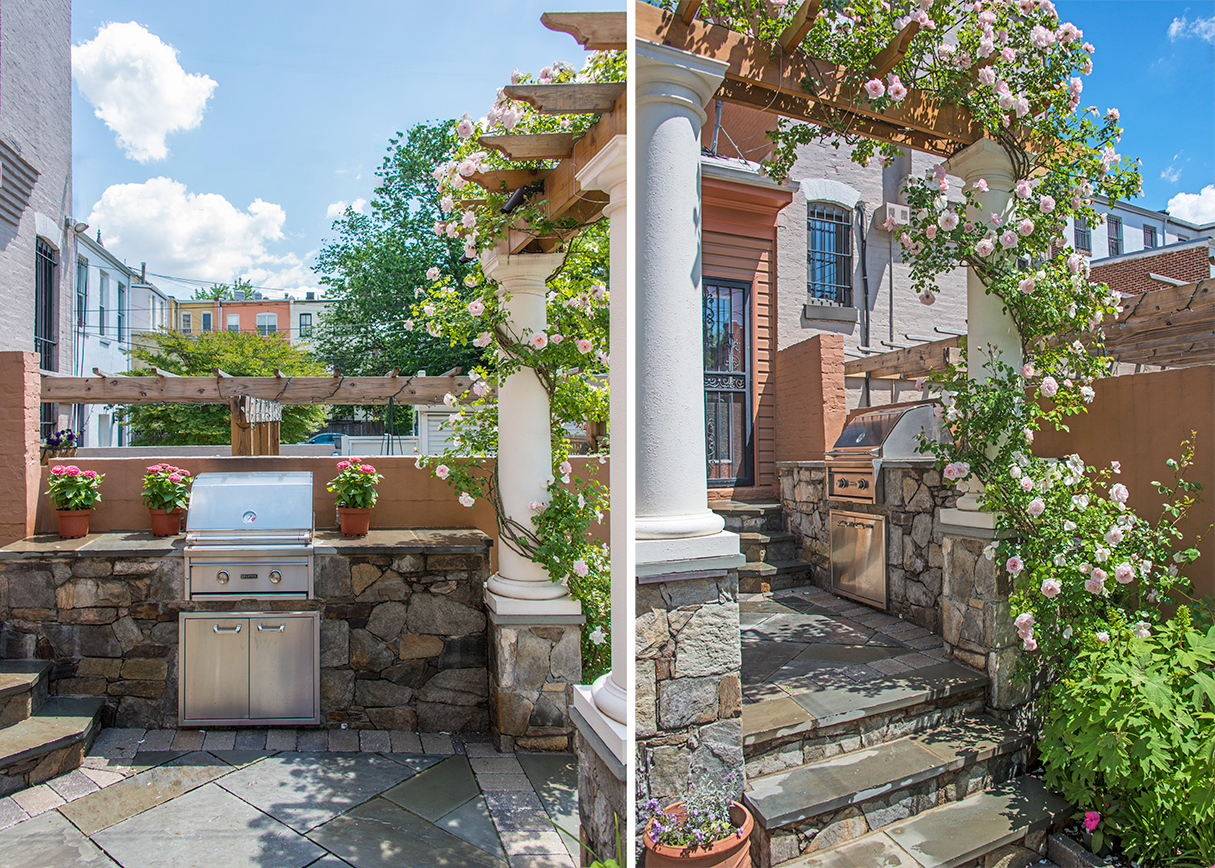 This article appears in our May 2015 issue of Washingtonian.
Want to see more beautiful homes and trendy design tips? Sign up for our Open House newsletter and receive weekly home news, inspiration, and more.