After seeing the amenities included in the Dupont Circle Airbnb rental owned by Results Gym and Stroga yoga studio founder Doug Jeffries—who the DC government sued after complaints from neighbors—we got to wondering: What other amazing local homes are hiding out on the vacation-rental website? Here's a quick glimpse inside the five best.
Pierce School Loft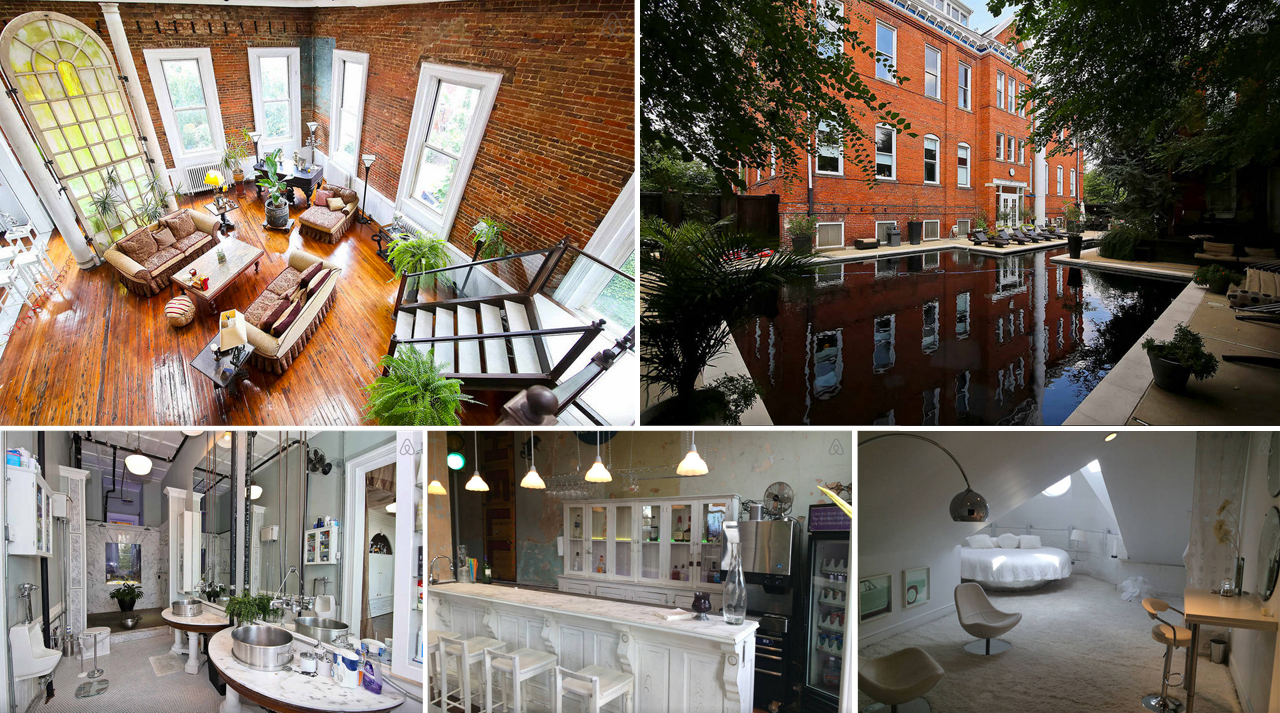 This former 1893 schoolhouse-turned-apartment-building sat on the market unsold for years; now, it appears the owners are offering up their personal residence for rent instead. Visitors can stay in the five-bedroom penthouse loft, which comes complete with room for 11 guests, a 1,000-square-foot private roof deck, access to the building's shared pool, and a very eclectic design that includes a custom-built, nine-foot round waterbed; a professional kitchen with a commercial ice maker, a glass-doored refrigerator, and seating for 35; a Christmas-themed bedroom with decorated trees and a sleigh bed; and a bedroom with an "open-concept" bathroom and screen-doored shower. Also, there's a 400-gallon salt water aquarium in one bathroom and a disco ball in another, in case that appeals. Rents for $2,822 a night.
Dupont Circle Townhouse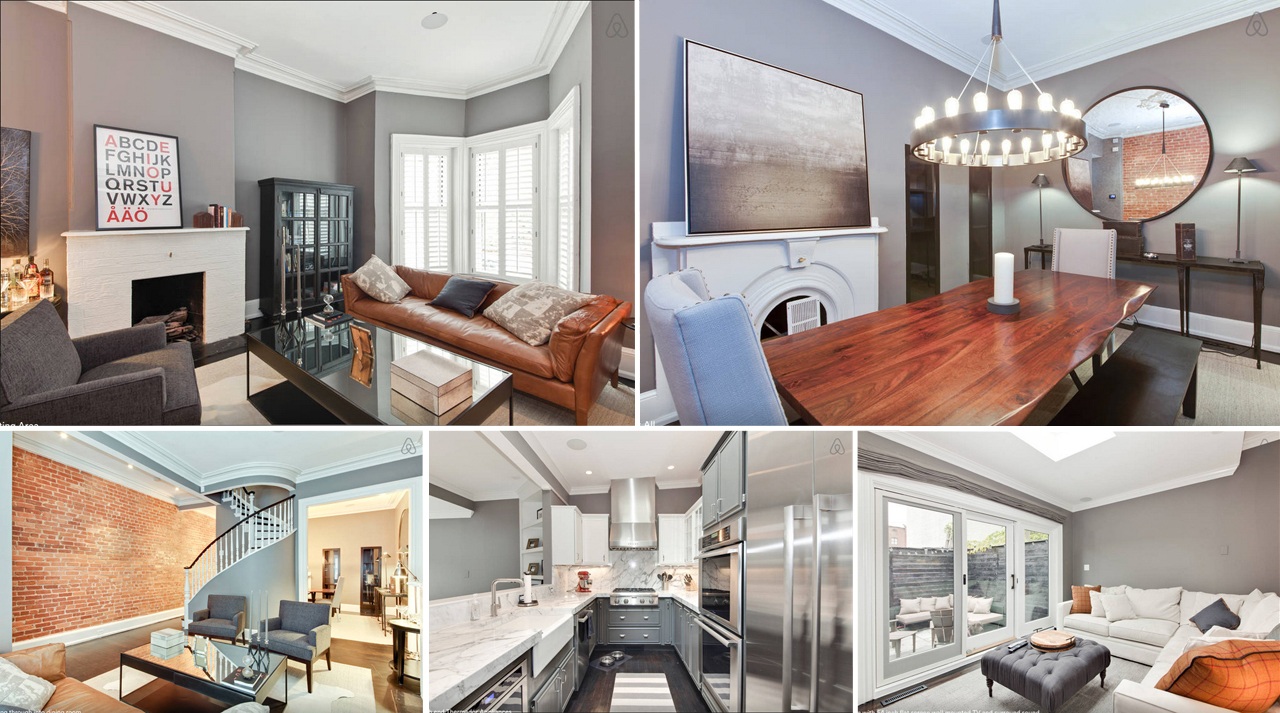 The owner of this Dupont rowhouse restored the place to highlight much of its early 1900s charm—including original hardwoods and exposed brick walls—while adding modern-luxe design features like the custom wooden spiral staircase, a chic marble and gray kichen, and a sleekly sophisticated subway-tiled bath. Plus there's a cute enclosed patio. Rents for $695 a night.
Logan Circle Rowhouse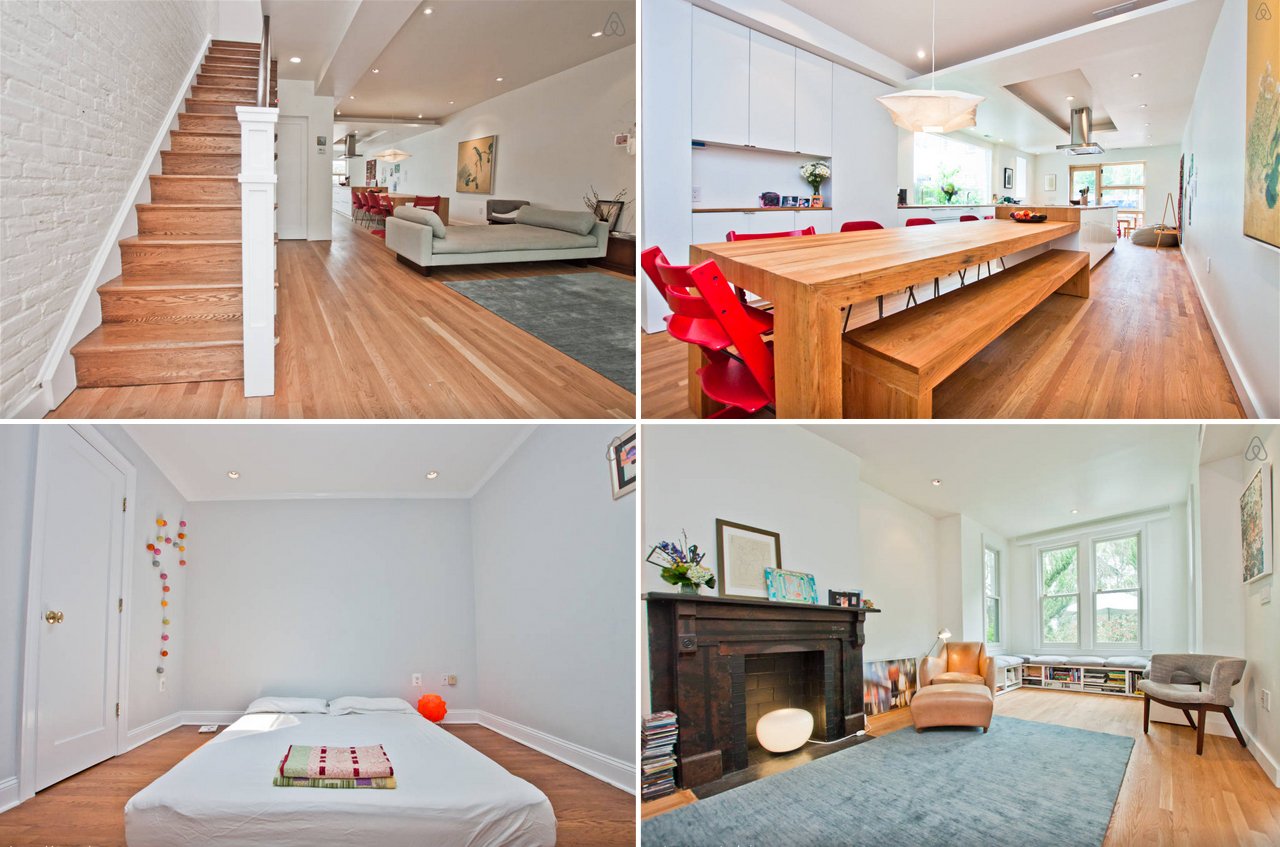 This award-winning townhouse at 14th and U Streets was featured on the 2012 Logan Circle neighborhood home tour, and it's loaded with minimalist modern-organic design and tons of amenities, including a kitchen outfitted with all the goodies (Nespresso and Vitamix, we mean you), a ceiling projector and pull-down screeen with Apple connectivity and Bose sound system, a flagstone patio with a veggie garden and grill, and an outside fort with a swing for the kiddos. The home boasts an eco-friendly approach that involves natural latex mattresses, weekly composting, and solar panels. Rents for $500 a night.
Capitol Hill Rowhouse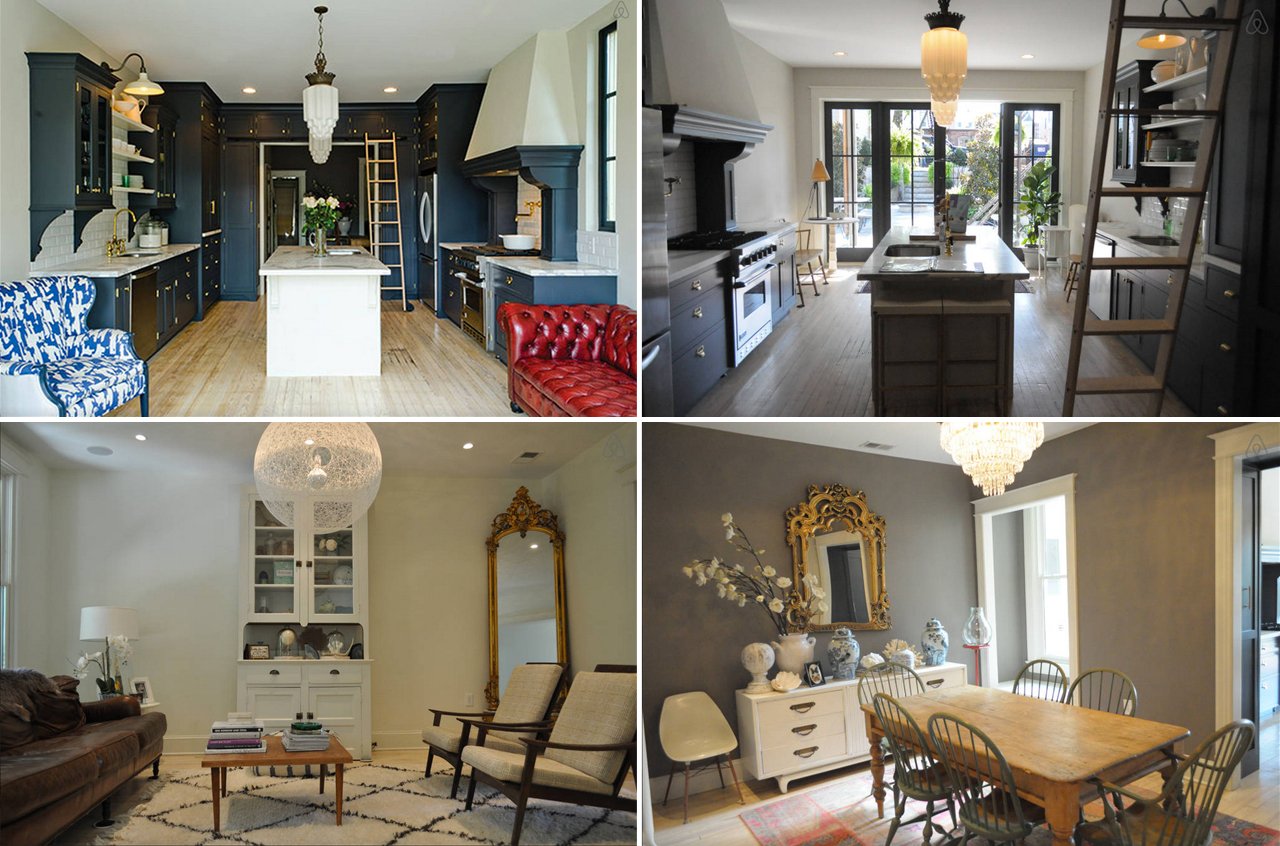 If only kitchens this gorgeous came standard. This six-bedroom rowhouse was beautifully renovated in 2012, and in addition to the modern-classic design, it offers outdoor space that includes a killer private patio, a balcony, and a porch, plus a prime location near trendy H Street hotspots. Rents for $850 a night.
Bethesda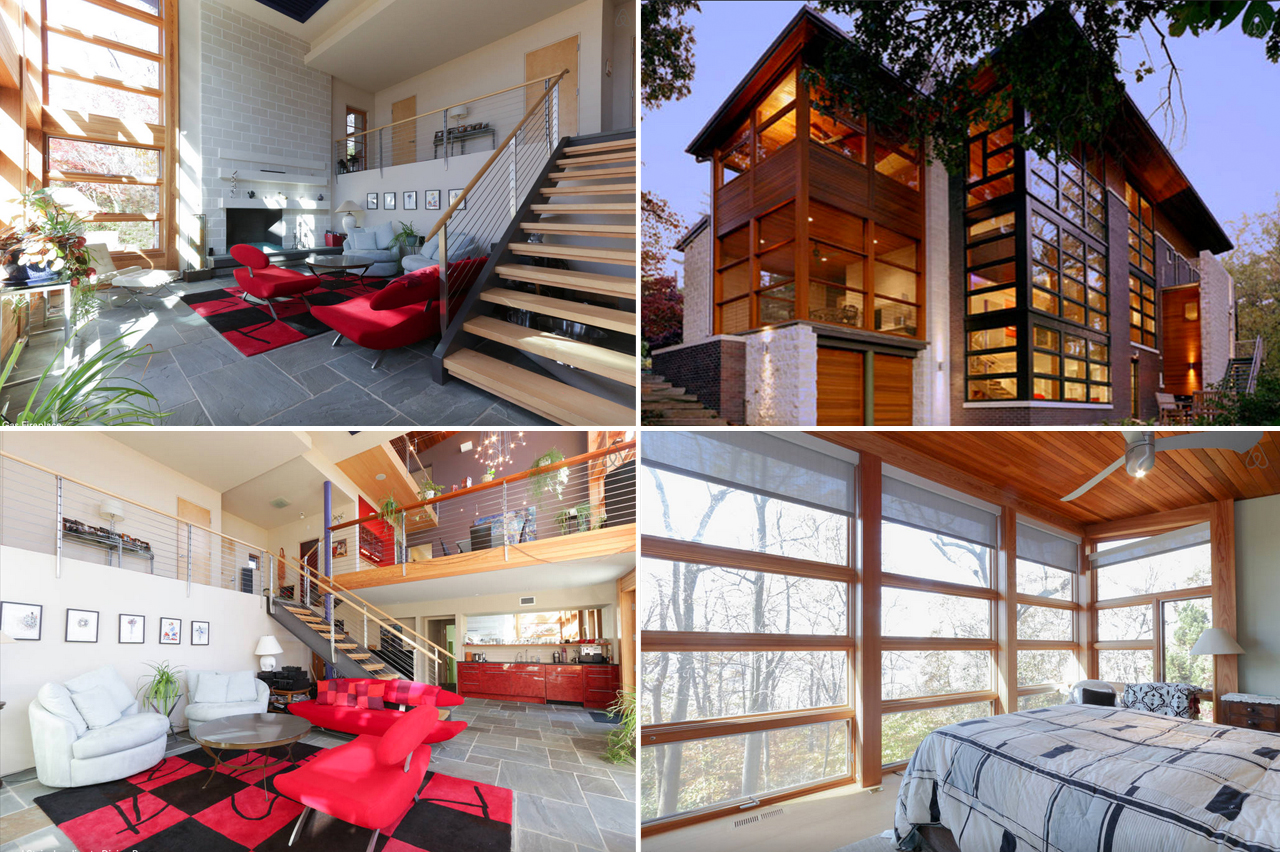 Architectural and modern, this four-bedroom house overlooks the Potomac and features a double-height living area with a dramatic white fireplace. The rest of the home may be saddled with some slightly garish paint—but the home's 100-plus windows make up for it. Rents for $495 a night.