For 34 years, Washingtonian and the Washington chapter of the American Institute of Architects have recognized outstanding local architects with the Washingtonian Residential Design Awards. This year's jurors—architects Julie Eizenberg of Santa Monica, Russell Windham of Houston, and Robert Silver of Boston—pored over 94 entries to select the 2015 winners. Here are the eight residences that most impressed them.
Shop House by E/L Studio, Shaw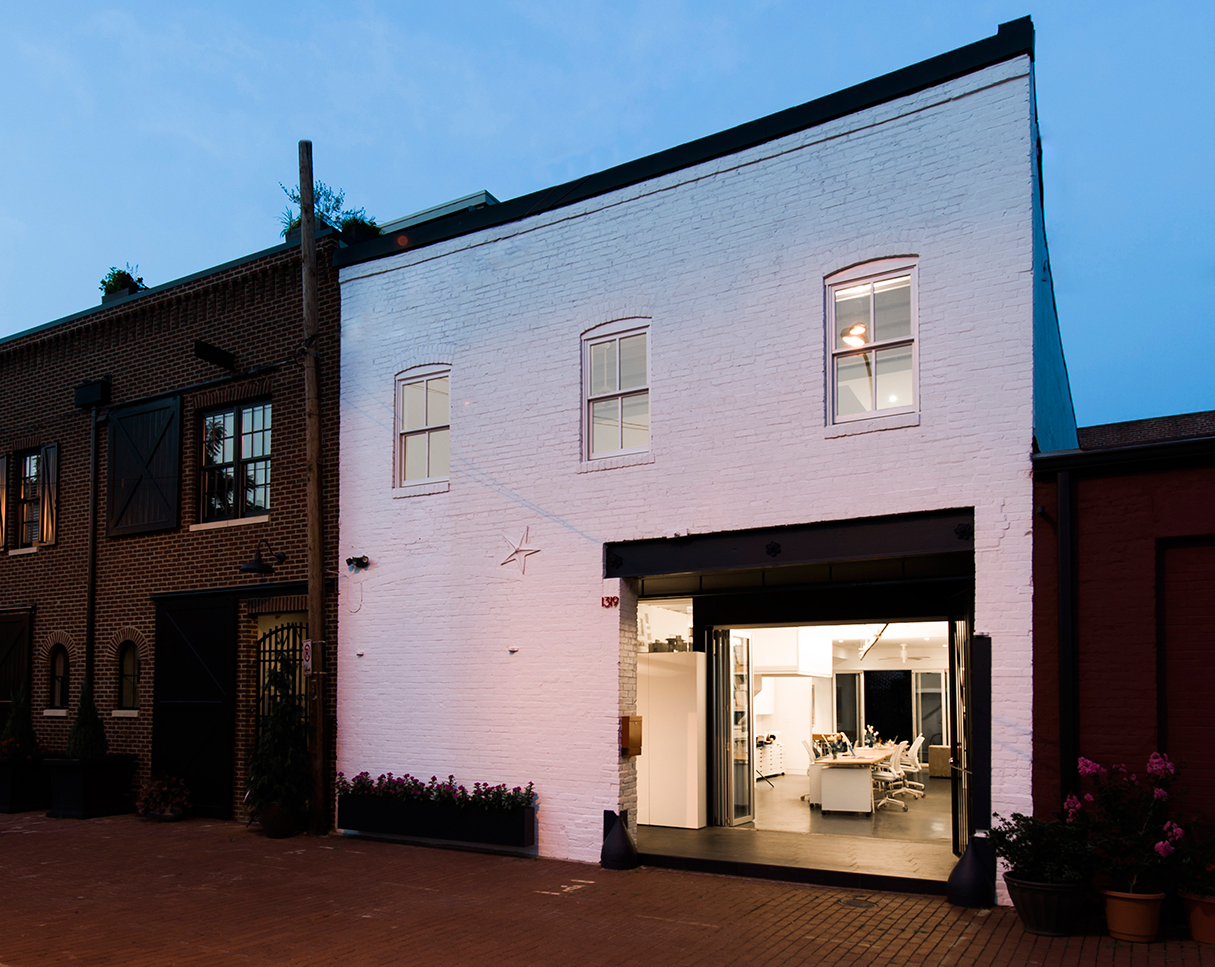 Reason to be wowed: The house used to be a largely empty 1895 stable.
Juror's notes: "It was beautifully done. And that handrail—that simple, beautiful handrail." —Robert Silver
This house, tucked into the DC neighborhood's Naylor Court, might be the perfect rebuttal to the stereotype of Washington as conservative and uncreative. Upstairs, architect Mark Lawrence turned the raw 120-year-old space into a contemporary home he shares with his wife and ten-month-old daughter. Lawrence helped with much of the construction, including the stairs. A professional steel fabricator, though, gets credit for the cool orange handrail. Downstairs, Lawrence created a studio where he, his partner Elizabeth Emerson, and their employees work. With his architecture firm, he also hosts art exhibits, poetry readings, concerts, and other performances in the space.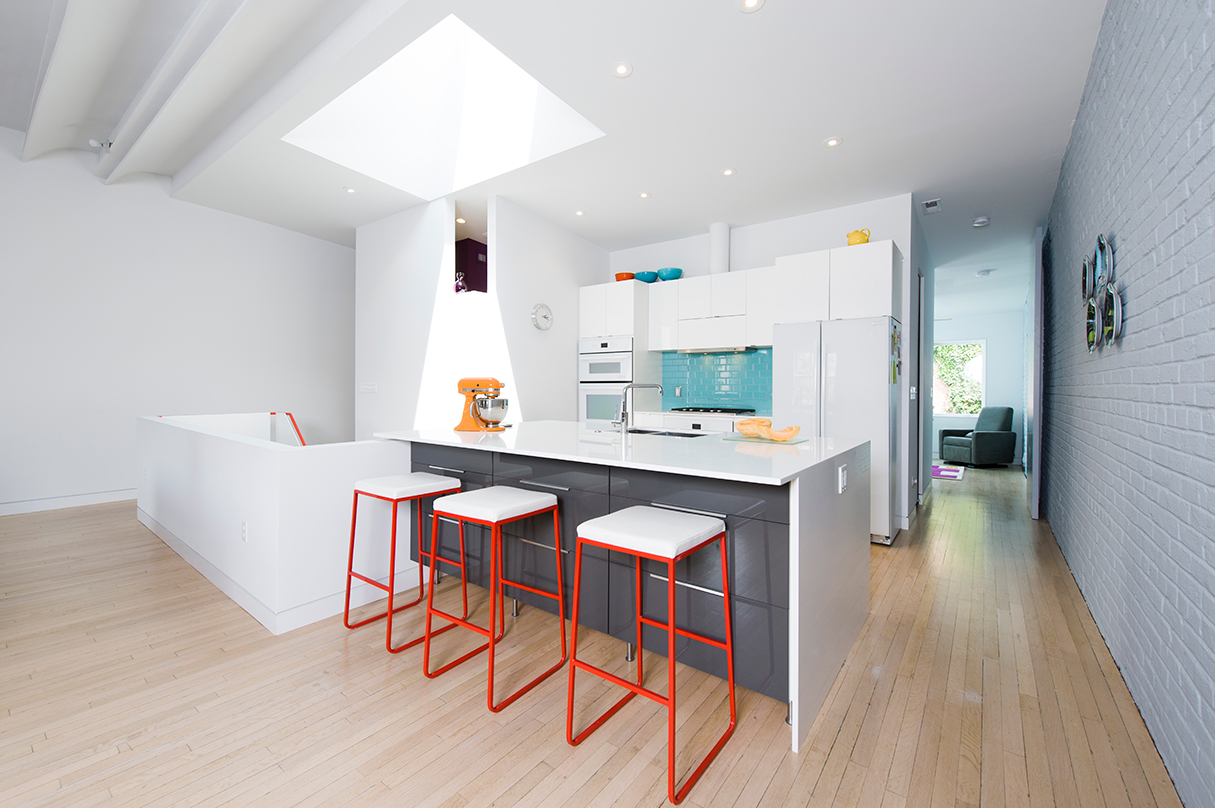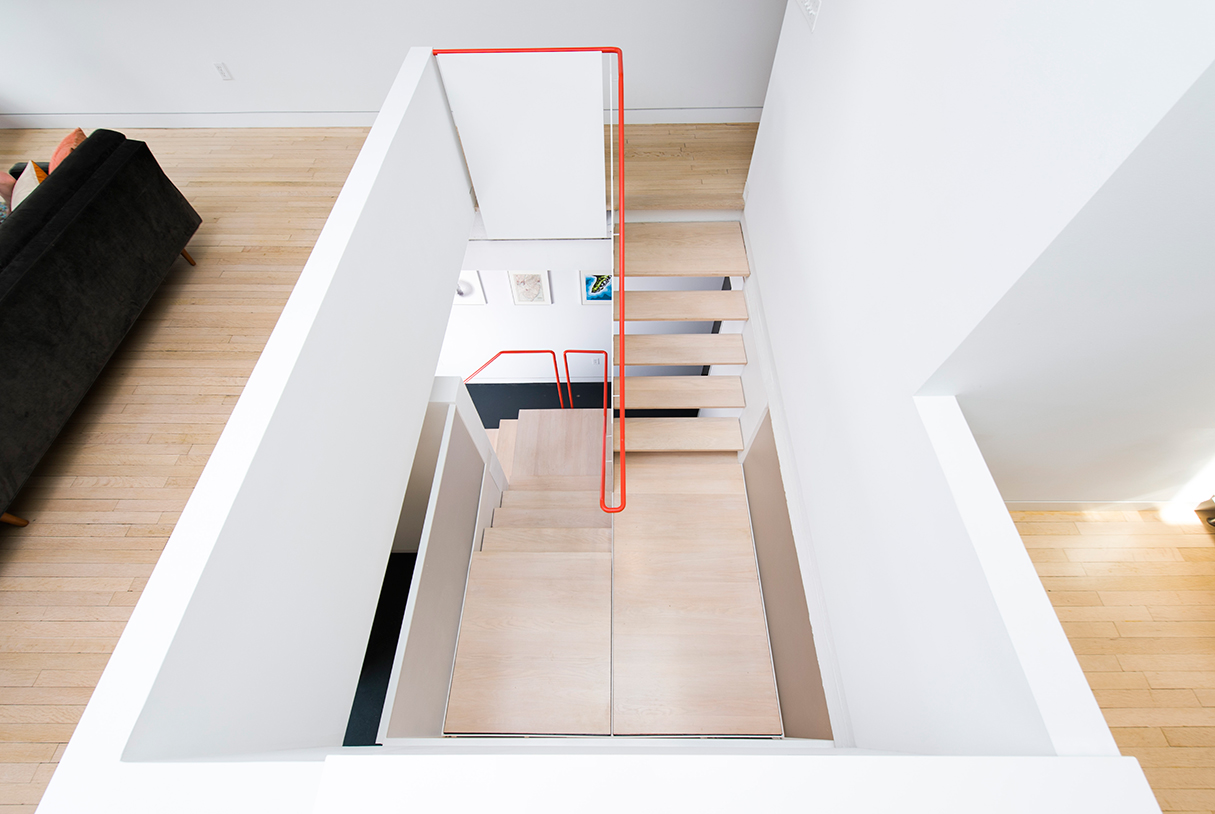 Casa Abierta by Kube Architecture, Chevy Chase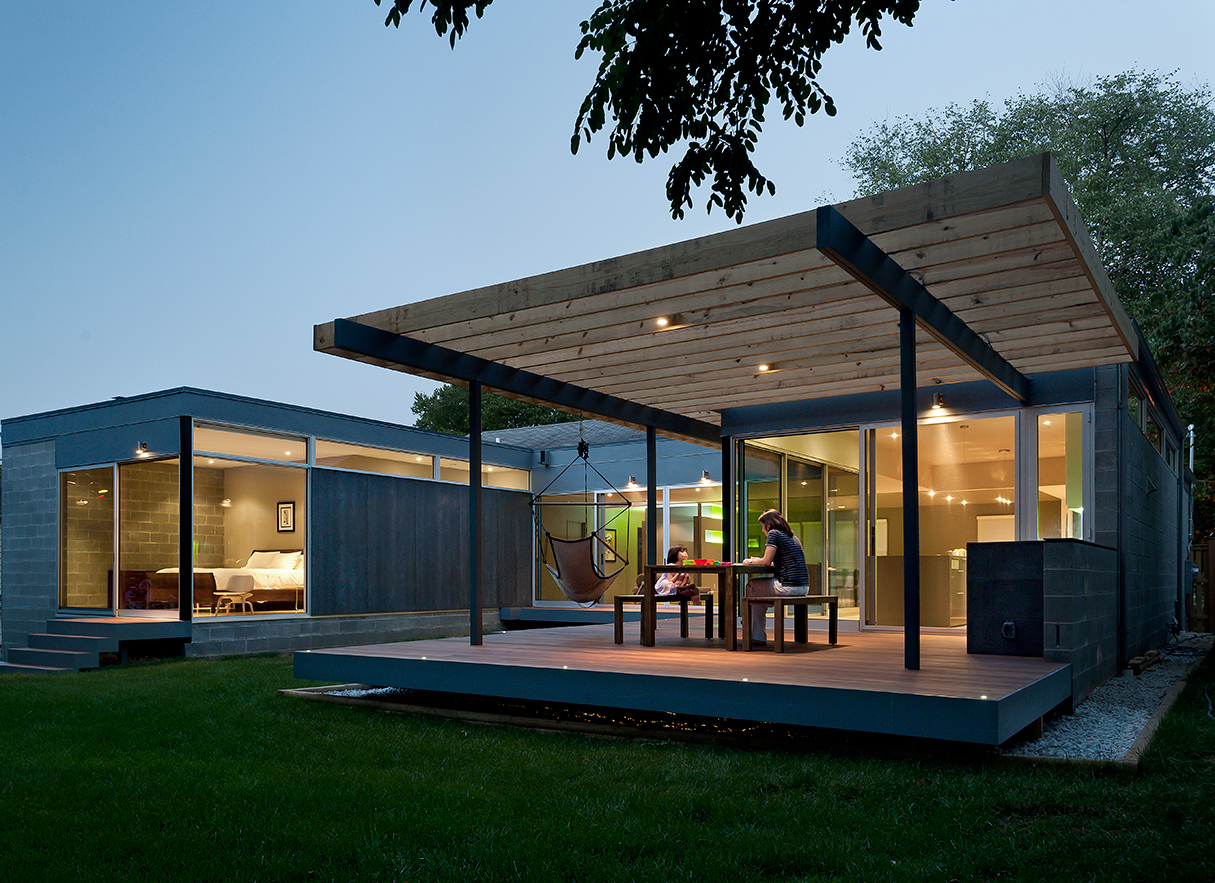 Reason to be wowed: Basic cinder block and pressure-treated wood look high-end.
Juror's notes: "A beautiful way of connecting the inside of the house to the landscape." —Russell Windham
The owners of a 1951 rambler wanted their young kids to be able to play on their own, inside or out, while also staying in sight—something the house's choppy layout didn't allow. The solution was clear to architect Janet Bloomberg: "I said right away, 'What about a courtyard house?'" Using a combination of expensive elements (such as custom glass sliders and Ipe wood for the deck) and economical choices (a trellis made of pressure-treated wood), she produced a light-filled design oriented around the yard—nearly unrecognizable from the original house.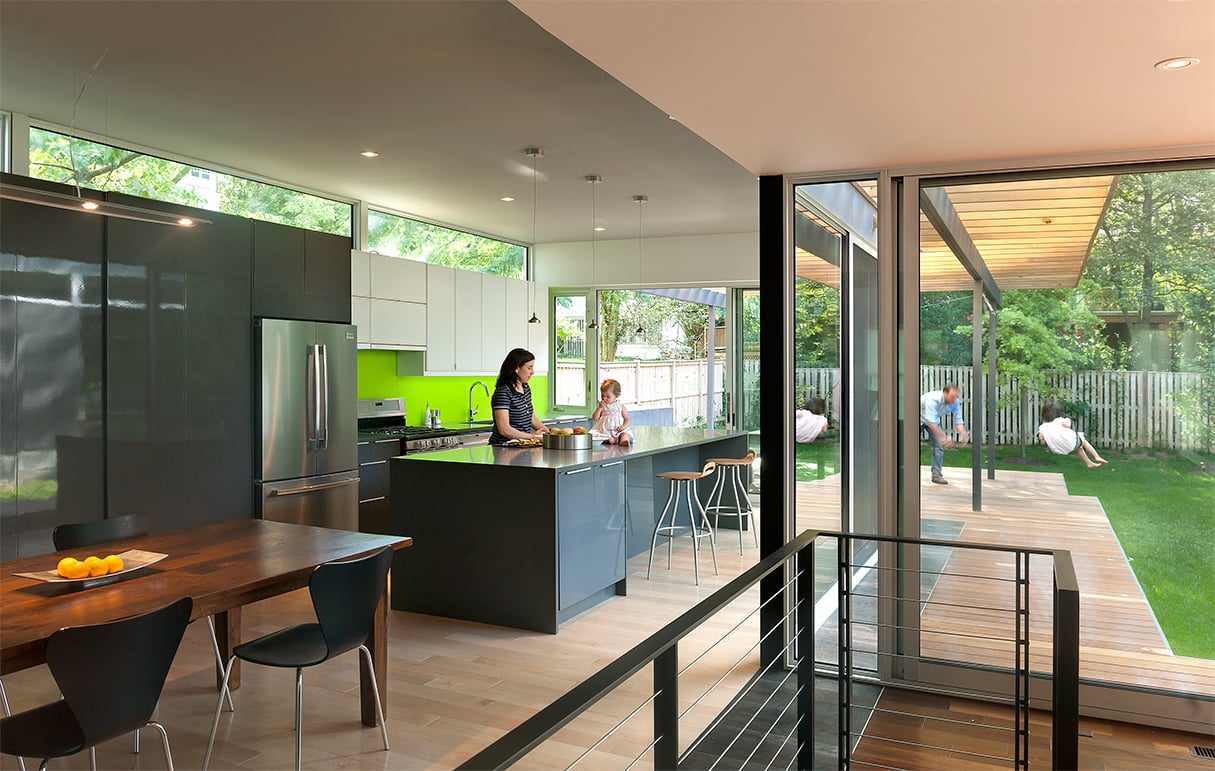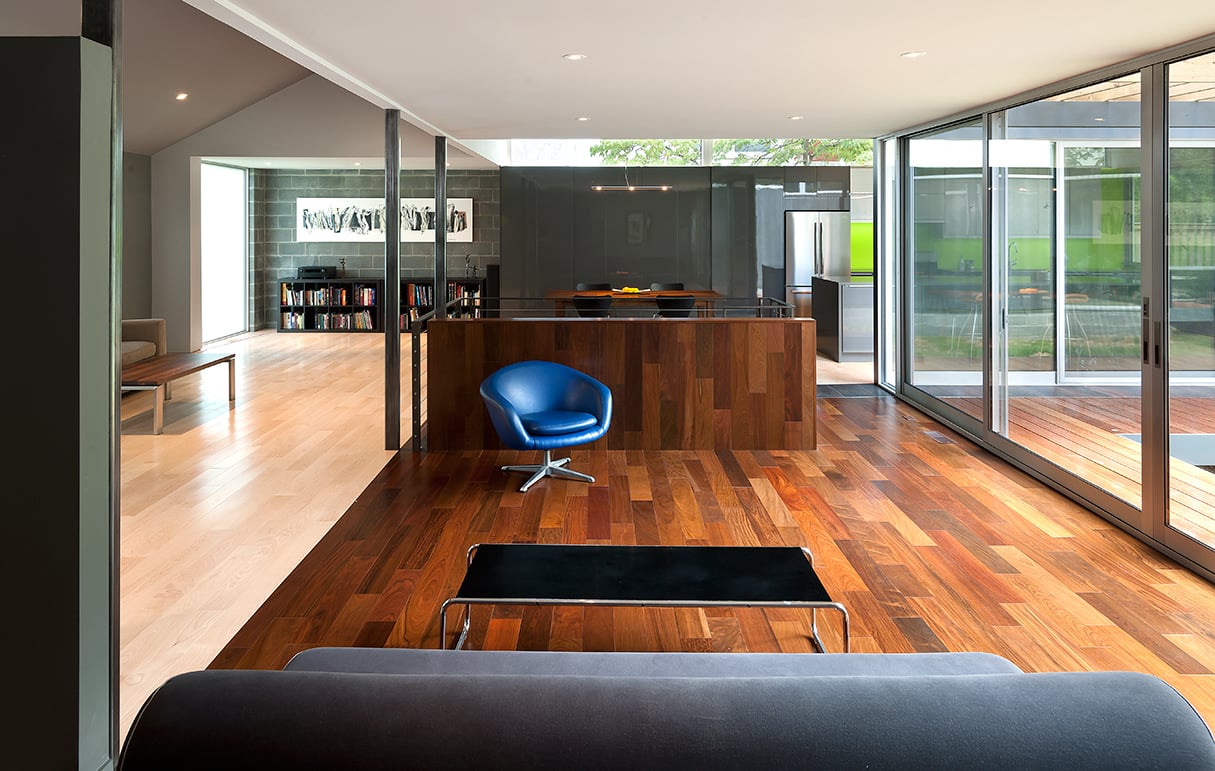 Fletcher's Mill by Richard Williams Architects, Sperryville, Virginia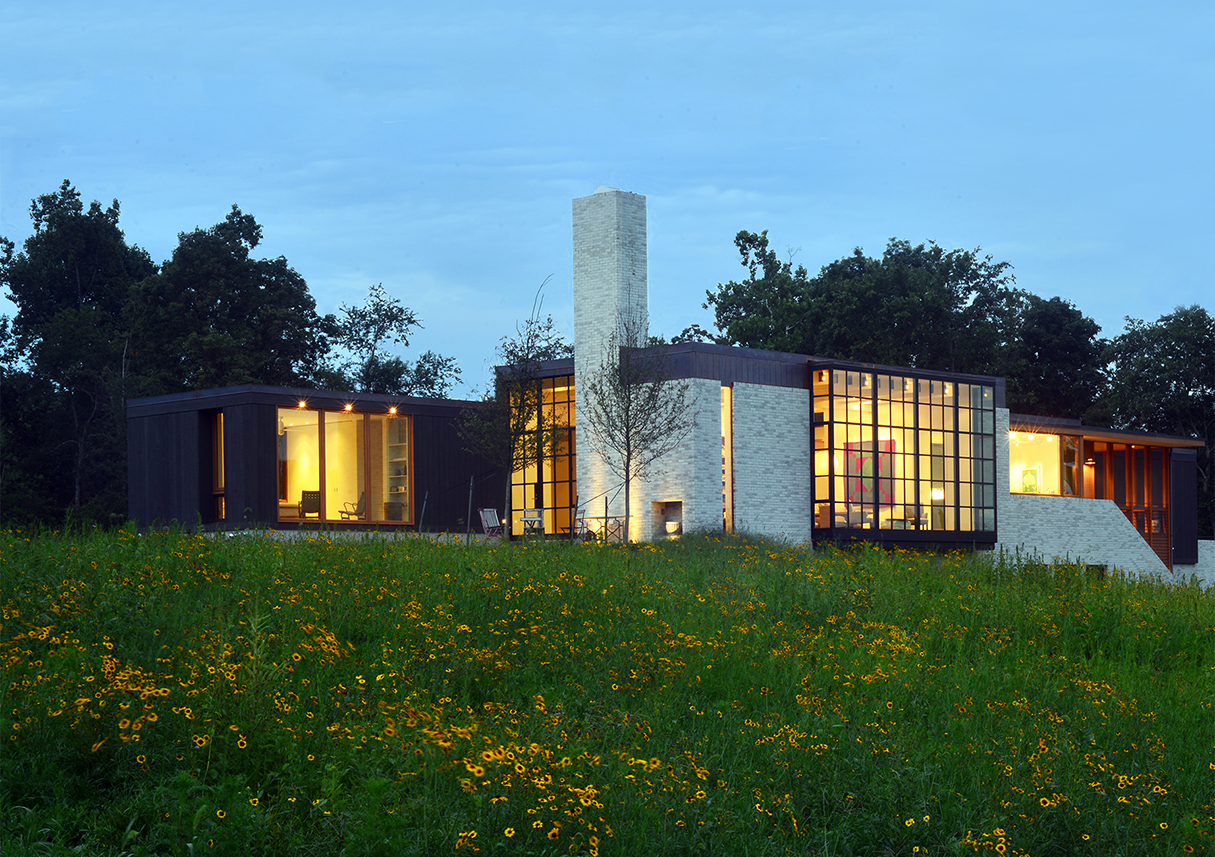 Reason to be wowed: The architects used 3-D computer models of the site to ensure that their design would optimize views of river meadows and three mountain peaks.
Juror's notes: "There weren't too many materials. They were composed nicely." —Russell Windham
The homeowners—empty-nesters in their sixties who previously lived on Capitol Hill—wanted a house that would be a gathering place for their children and grandchildren. And despite its modern, elegant appearance, it really is a farmhouse because the couple raises vegetables and cattle on the property. With their clients' outdoorsy interests in mind, architects Richard Williams and Justin Donovan built in hidden storage and relied on durable materials such as polished-concrete and stone flooring. "It's the kind of place where you can come in with muddy boots," says Williams.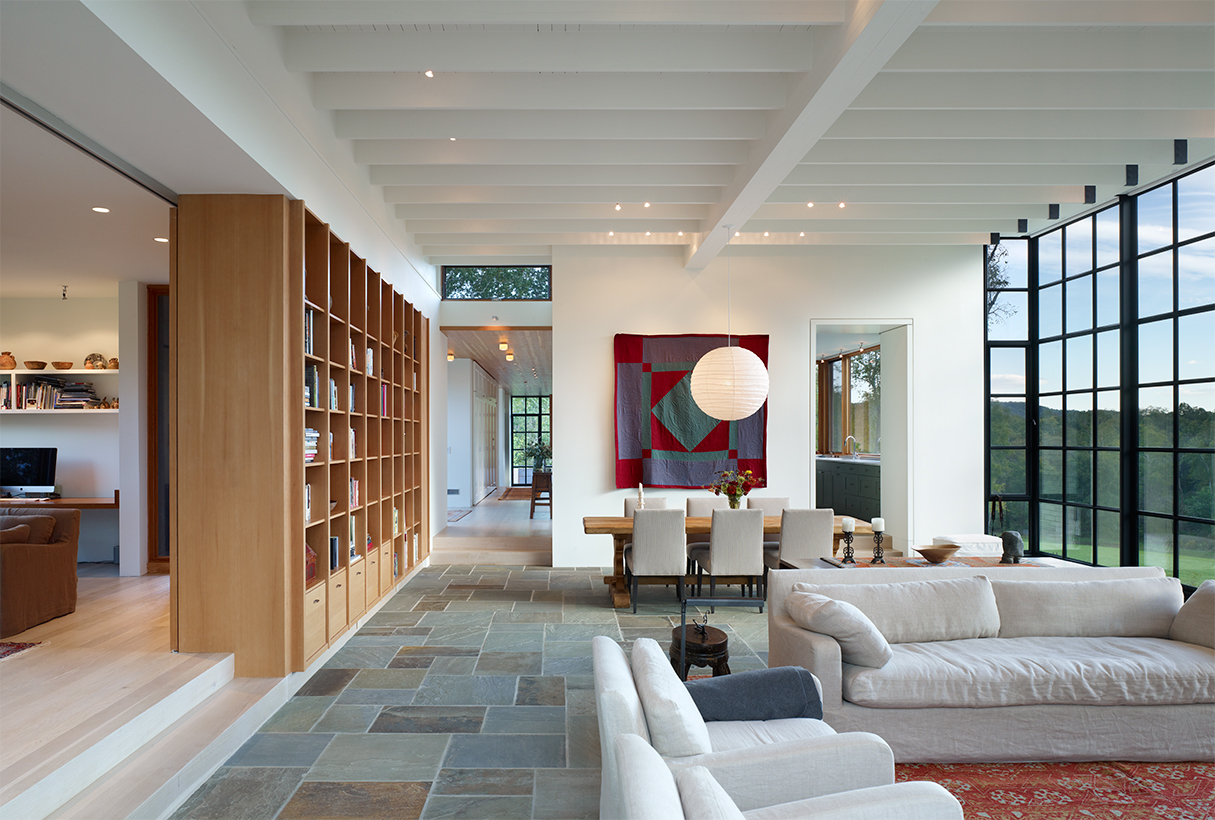 Minim House by Foundry Architects, Northeast DC's Stronghold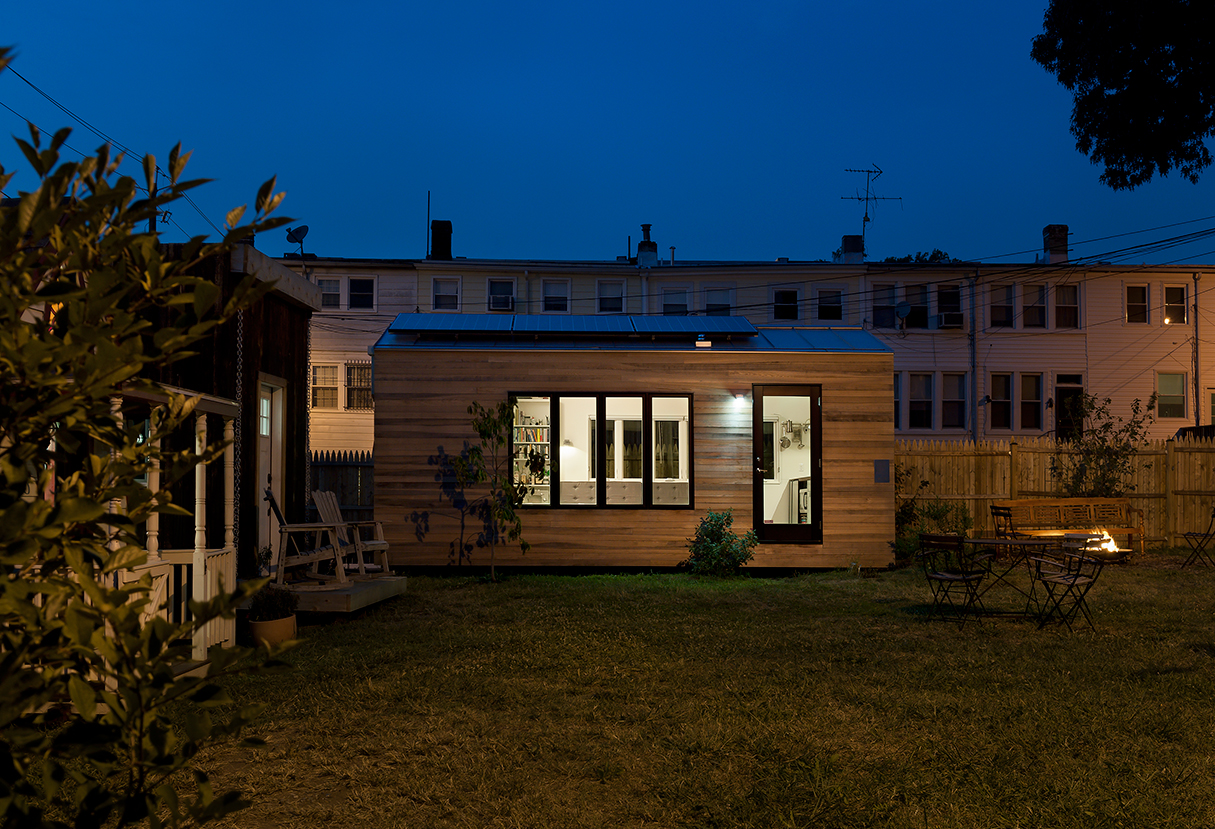 Reason to be wowed: The whole house is 210 square feet and mostly off the grid.
Juror's notes: "It's inventive and clever within the smallest means." —Robert Silver
When architect Will Couch met his new client, he had no experience with the "tiny house" philosophy of living within the least possible amount of space on underused land. And he had never used the technologies—such as an incinerating toilet that turns waste into ash—needed to make the house largely self-sustaining. But Couch says coming at the project cold allowed his firm to "bring new ideas to the tiny-house prototype," including a bed that rolls from underneath a platform and doubles as extra seating, plus blackout window shades that also serve as a projection screen for movies.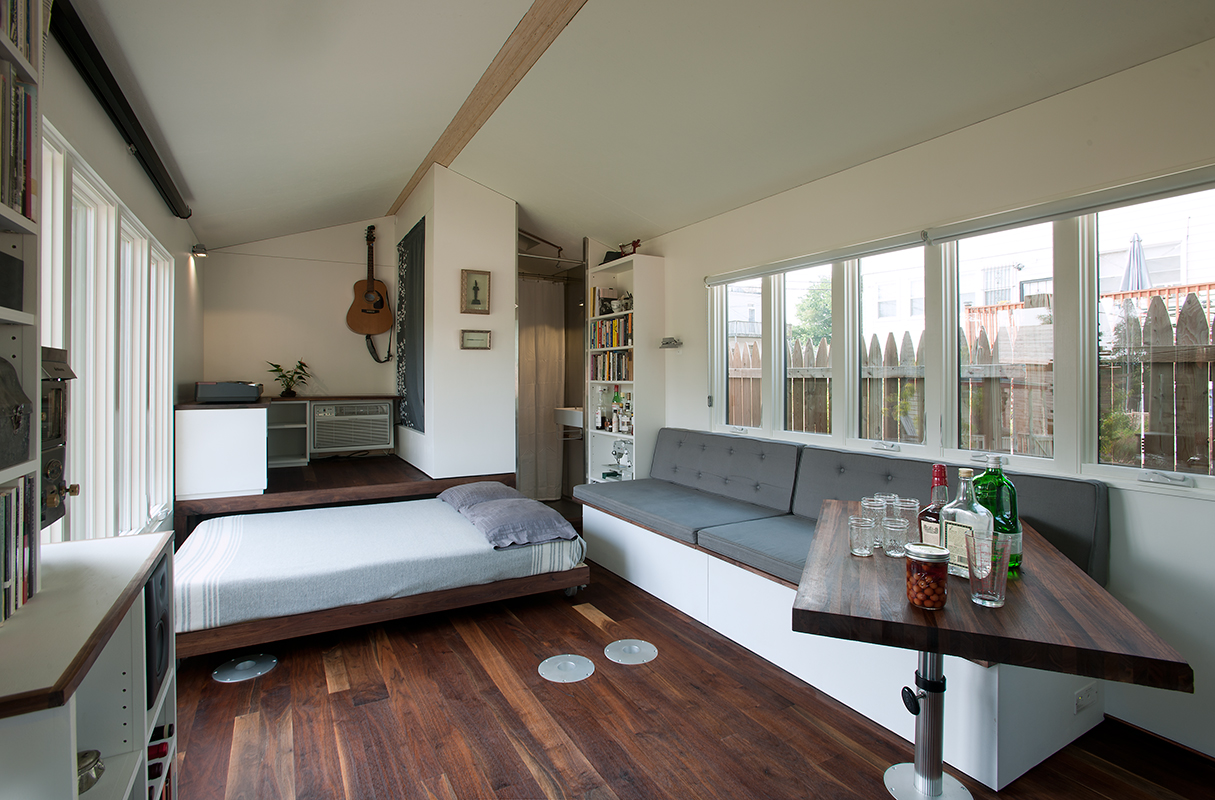 La Casa by Studio Twenty Seven Architecture and Leo A Daly, Columbia Heights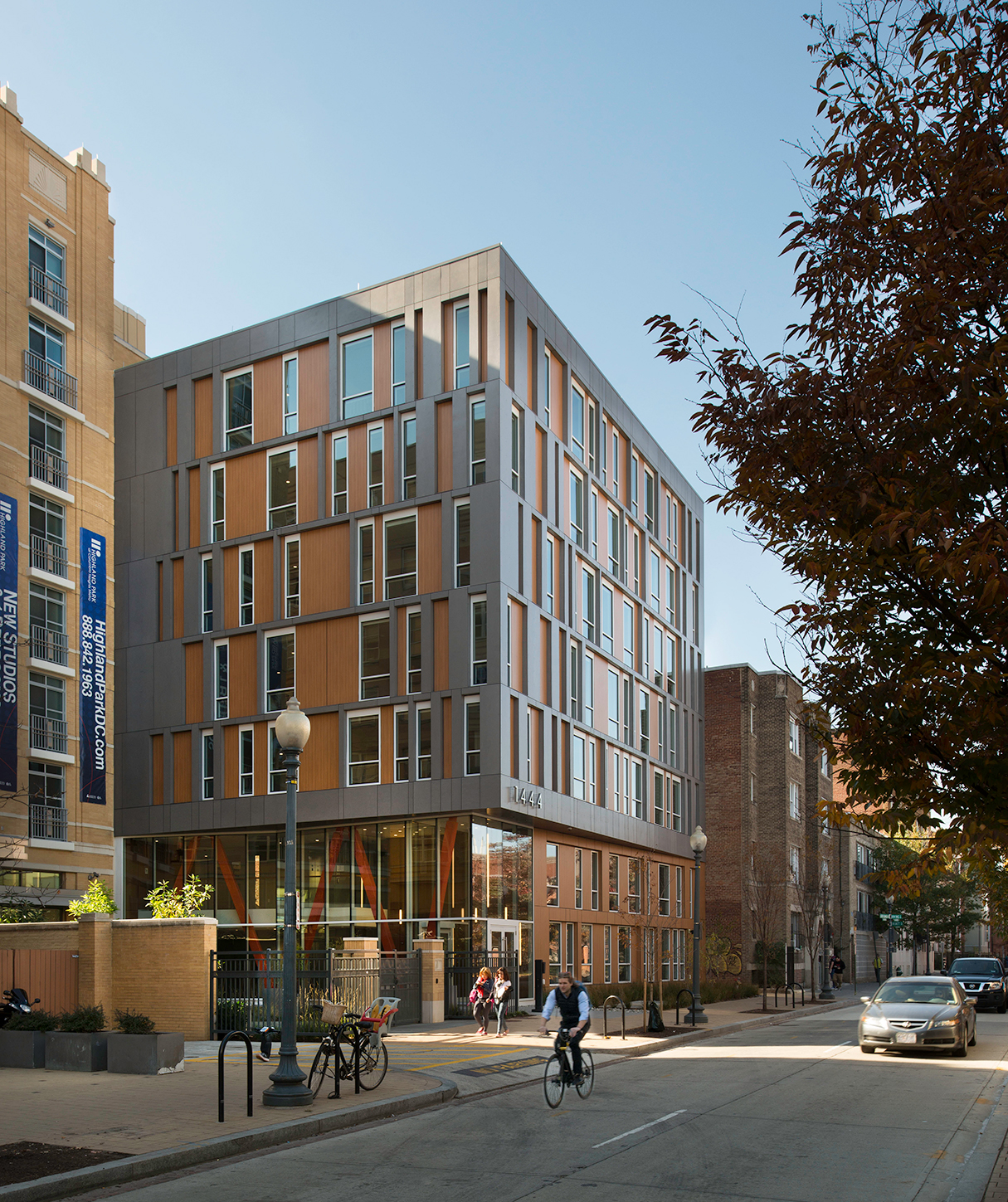 Reason to be wowed: The ground-up project is the first of its kind in the District, providing 24-hour, permanent housing for 40 previously homeless men.
Juror's notes: "The question you have to answer is 'As an architect, would I live there?' All of us said we would." —Julie Eizenberg
La Casa easily outshines the luxury apartment complex next door, where one-bedrooms start at $2,170 a month. Inside, La Casa residents enjoy sleek studios with subway-tile backsplashes and stained concrete floors. Because each unit has a distinct window pattern, no two residences are exactly alike. Studio Twenty Seven's Jim Spearman explains that—along with partnering firm Leo A Daly—he wanted to give "each person a unique place to live." The philosophy is that allowing the homeless to live with dignity increases their chances of success and will, in the long term, reduce demands on social services. Other cities such as Los Angeles, San Francisco, and New York are trying the model, too.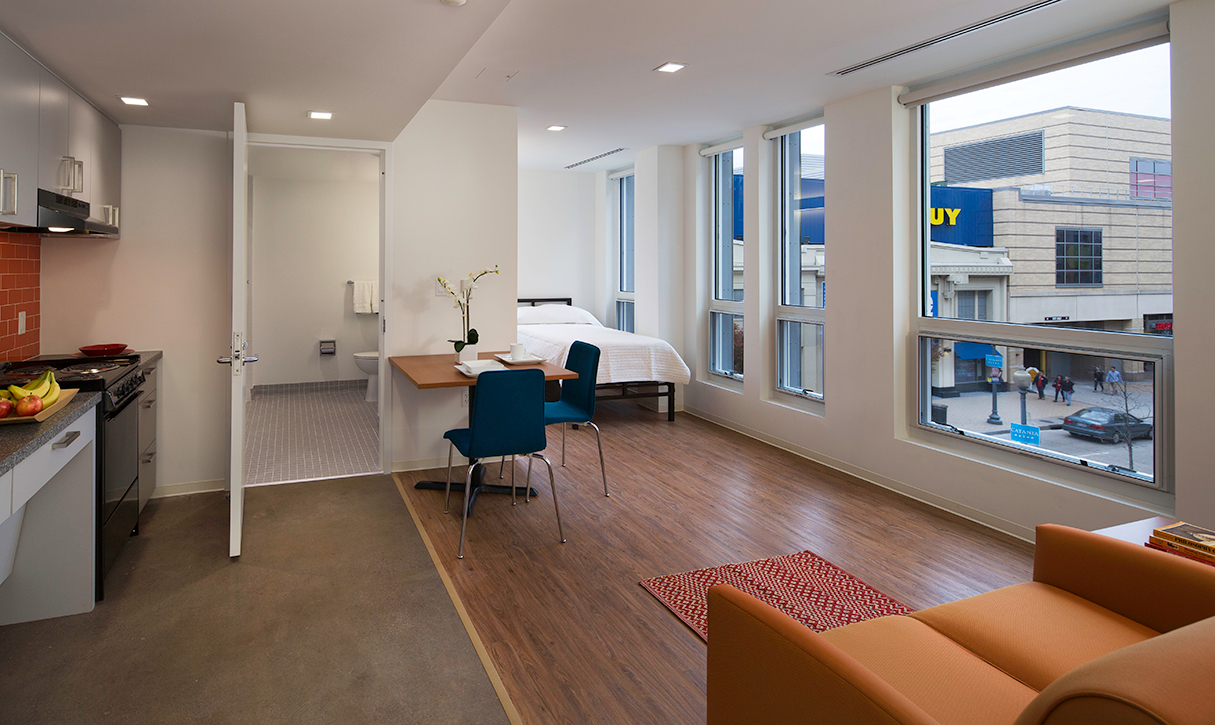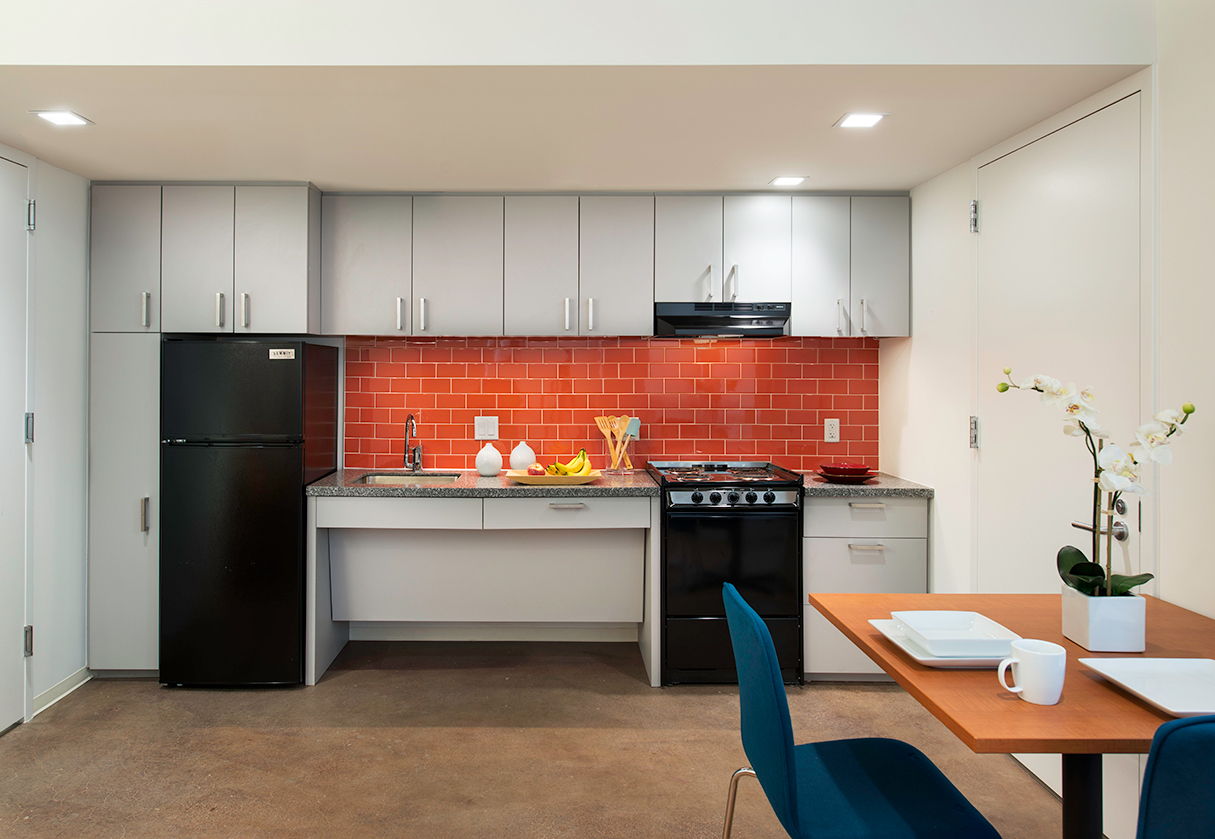 City Market at O by Shalom Baranes Associates, Shaw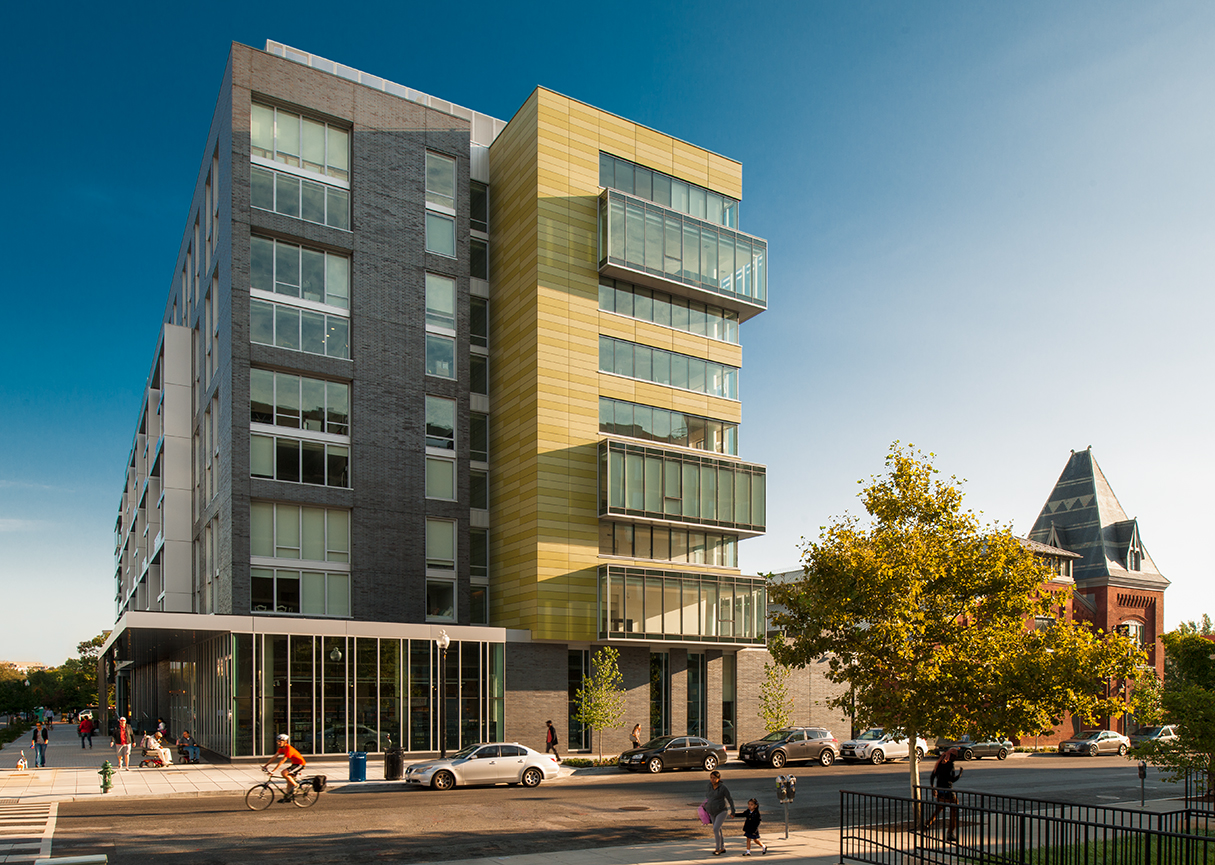 Reason to be wowed: A crumbling 1881 market was brought back to life.
Juror's notes: "Smartly organized from an urban-design context." —Julie Eizenberg
The brick building with the Victorian-looking tower at the corner of Seventh and O streets, Northwest, sat abandoned for several years before the team from Shalom Baranes, led by Robert Sponseller, got their hands on it. The meticulous restoration of the old food market into a modern-day Giant grocery store—contrasted with glassy new apartment buildings—has become a striking centerpiece of the neighborhood. "You can still read the historic market as an almost independent thing," says Kevin Milstead, the project's historic-preservation architect. "The thinking is to let the new stand on its own and not try to mimic the old."
Badger Hill Farm by Neumann Lewis Buchanan Architects, Marshall, Virginia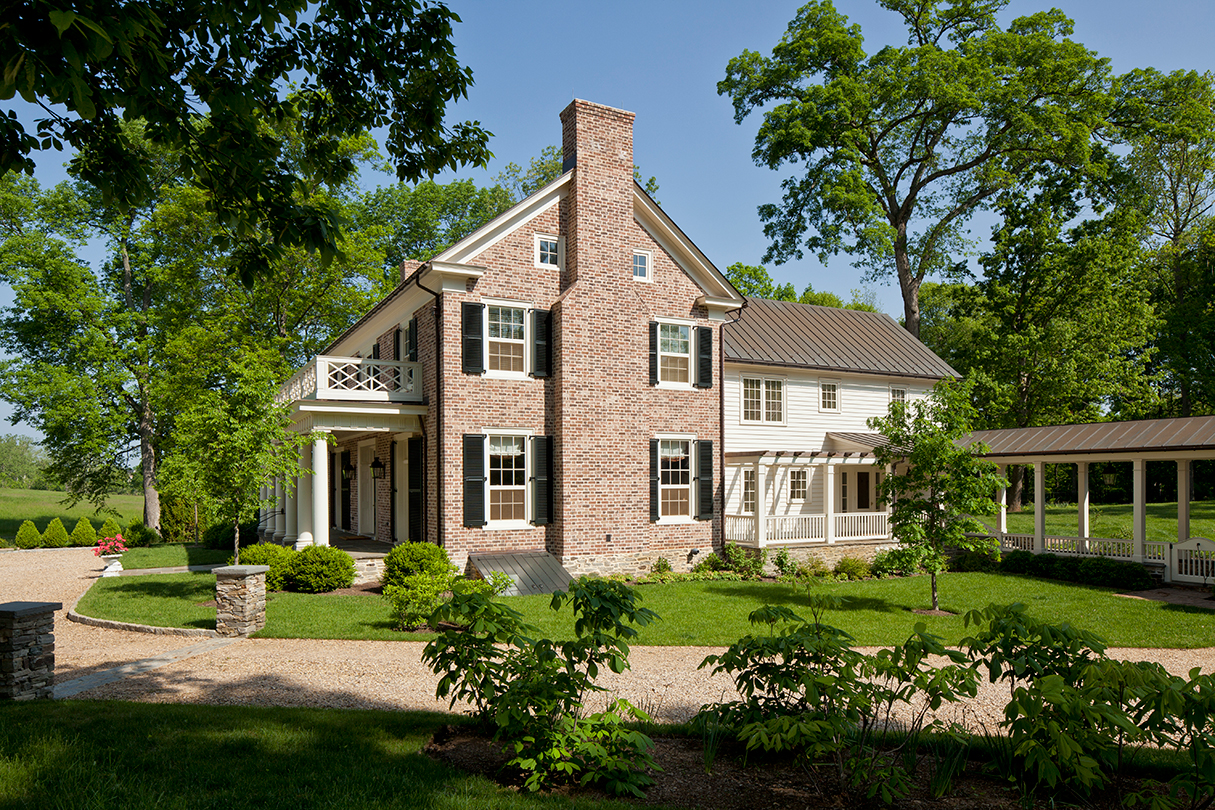 Reason to be wowed: The architects made a small existing house look like an addition and the actual addition look original.
Juror's notes: "It's authentic to its place. Detailing was balanced inside and out." —Russell Windham
Situated on a 138-acre horse farm, this Jeffersonian-style house began as a stucco cottage built in the 1950s. Architect Mark Buchanan repurposed the cottage as the core of the new design. It houses utilitarian rooms such as the laundry, pantry, and mudroom. Around it, he crafted a classic Virginia farmhouse meant to look as if it's been standing for centuries—an objective aided by details such as reclaimed-wood floors from a North Carolina tobacco farm. From the outside, the much more substantial brick portion of the structure indeed appears original, and the old cottage—now with a clapboard facade—looks like a small, cohesive addition.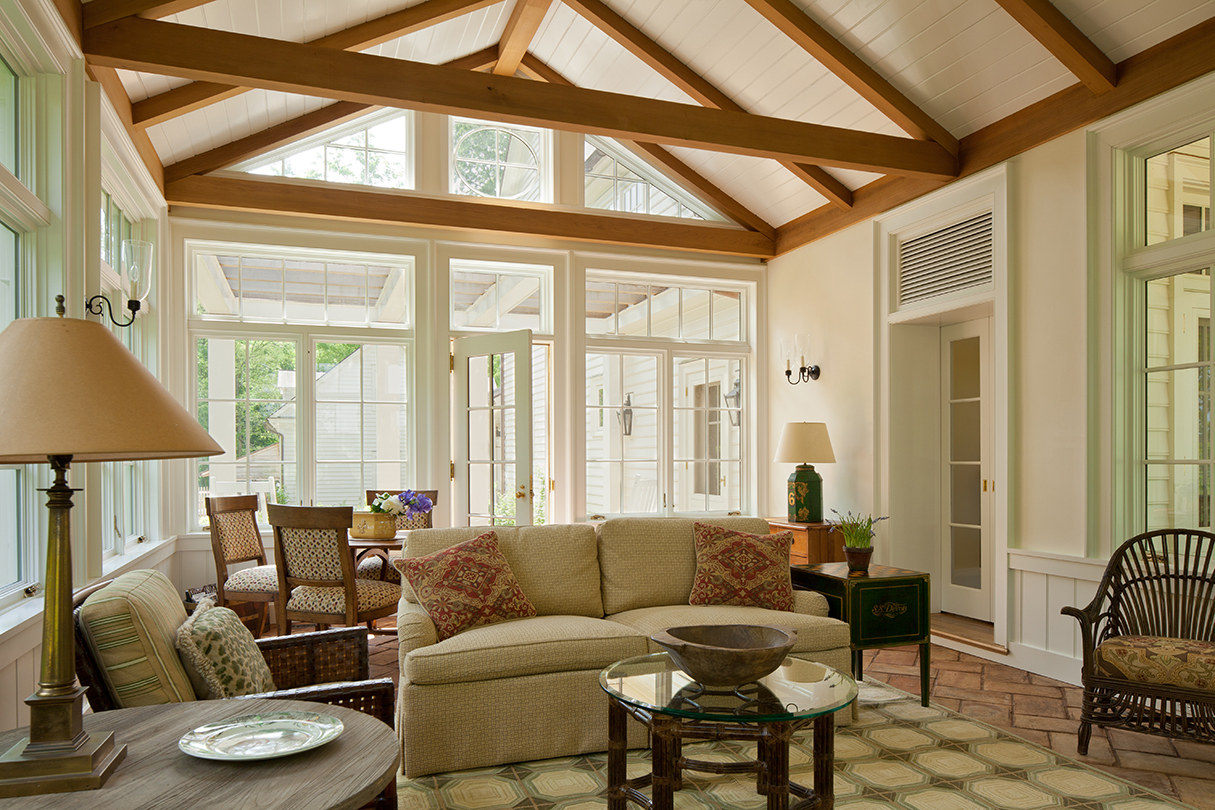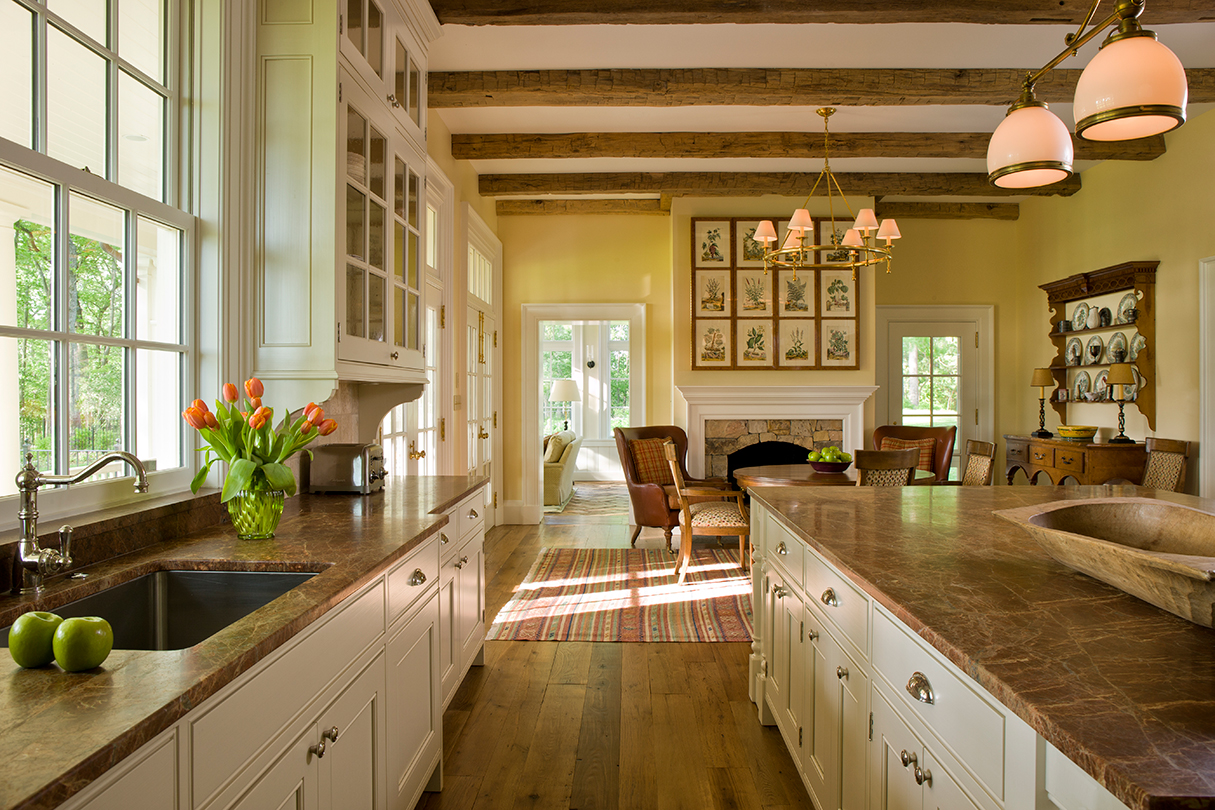 Windward/Leeward House by Jones & Boer Architects, Cape Cod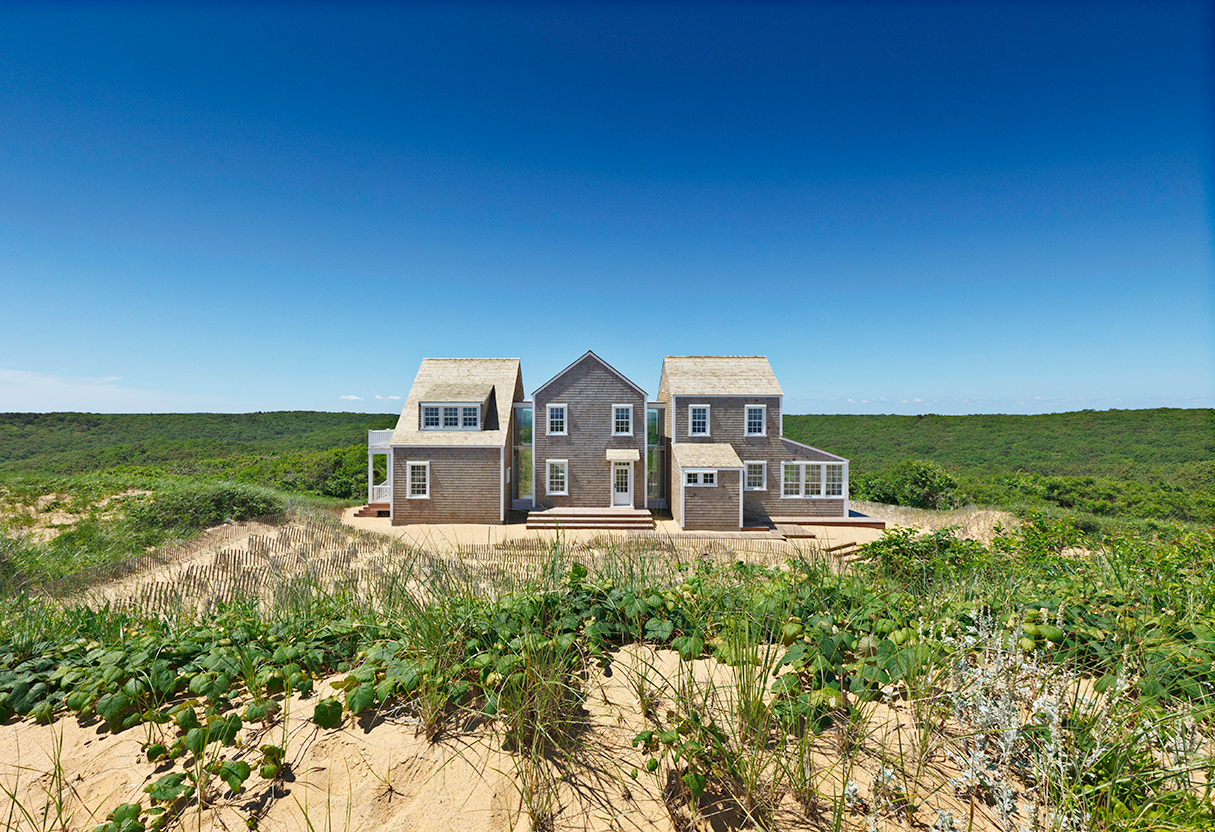 Reason to be wowed: You'd never guess the architects were constrained by strict National Seashore building guidelines.
Juror's notes: "It just wasn't too precious." —Russell Windham
Wouter Boer and David Jones, whose firm is in Dupont Circle, had never previously done a project in Cape Cod together. But after they renovated a Washington house, the client asked them to design a beach retreat to replace his family's cottage, which was storm-worn and threatened by sand-dune erosion. The architects located the new house as far back from the dunes as possible. To deal with a local rule that caps houses at 20 feet tall—a dictate Boer says would have led a single structure to look like a squat pancake—they divided the house into three sections connected by glass "links." The result is an airy, modern update to traditional Cape Cod style.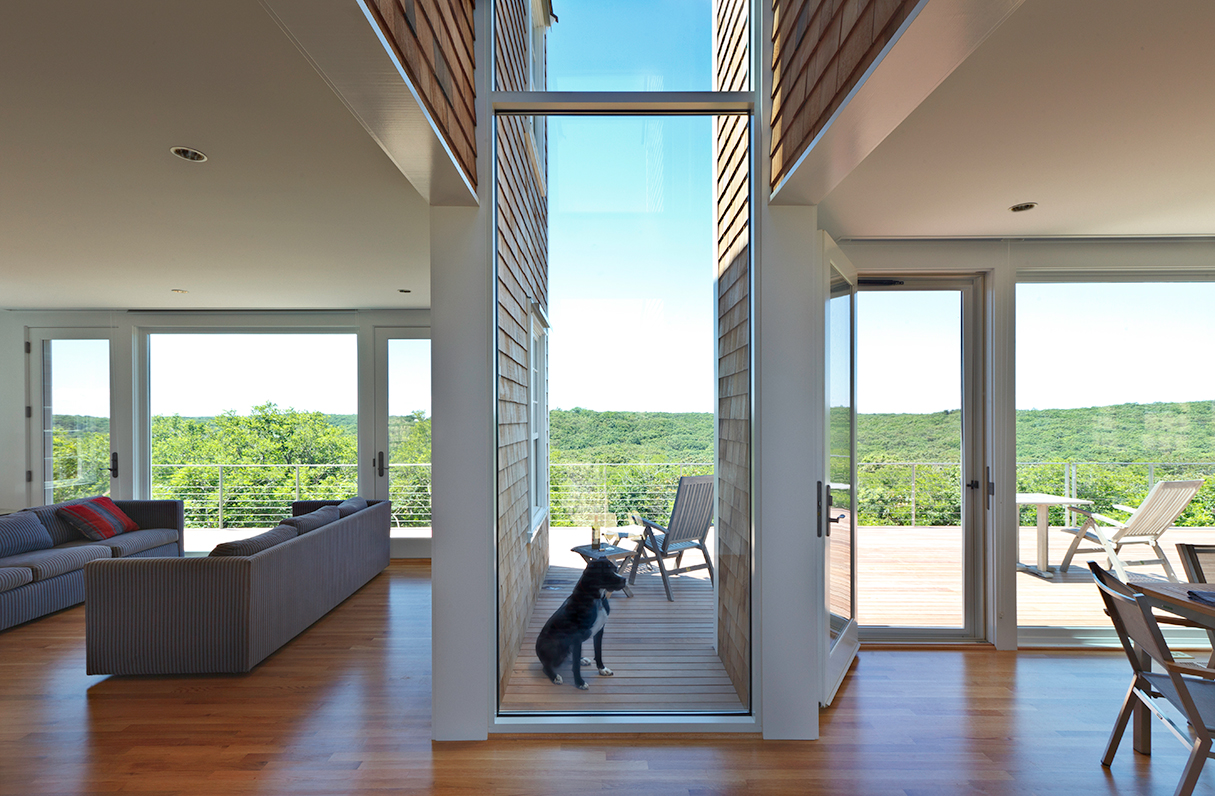 Senior editor Marisa M. Kashino can be reached at mkashino@washingtonian.com.
This article appears in our August 2015 issue of Washingtonian.