Like a lot of young bachelors, Brian McCarthy wanted to deck out his place with high-tech toys. But unlike most of his peers, he could afford to: McCarthy won the lottery—literally. Four years ago, at age 25, he pocketed $68.4 million thanks to Mega Millions. Since then, the now-former account manager at Pepsi has spent nearly $200,000 on technology for his Arlington penthouse.
Today McCarthy rarely touches an actual switch or power button in his home. He uses his iPhone to operate the lights, temperature, stereo system, and TV. When he wakes up, he grabs his smartphone to turn on the TV built into the bathroom mirror. By the time he rolls out of bed, the morning news awaits him.
He relies on the phone when out of town, too. McCarthy can remotely let friends into his place to crash if they need to. A camera records anyone who enters the condo when he's away, and stores the video to his phone.
How did he pull the whole package together? In 2012, McCarthy hired designers Jeff Akseizer and Jamie Brown to oversee the condo's overhaul. They in turn worked with smart-home specialists at Alexandria's Absolute Custom Solutions to help integrate the technology with the interior design.
When he first met with Akseizer and Brown, McCarthy says he gave them "carte blanche." These are the results.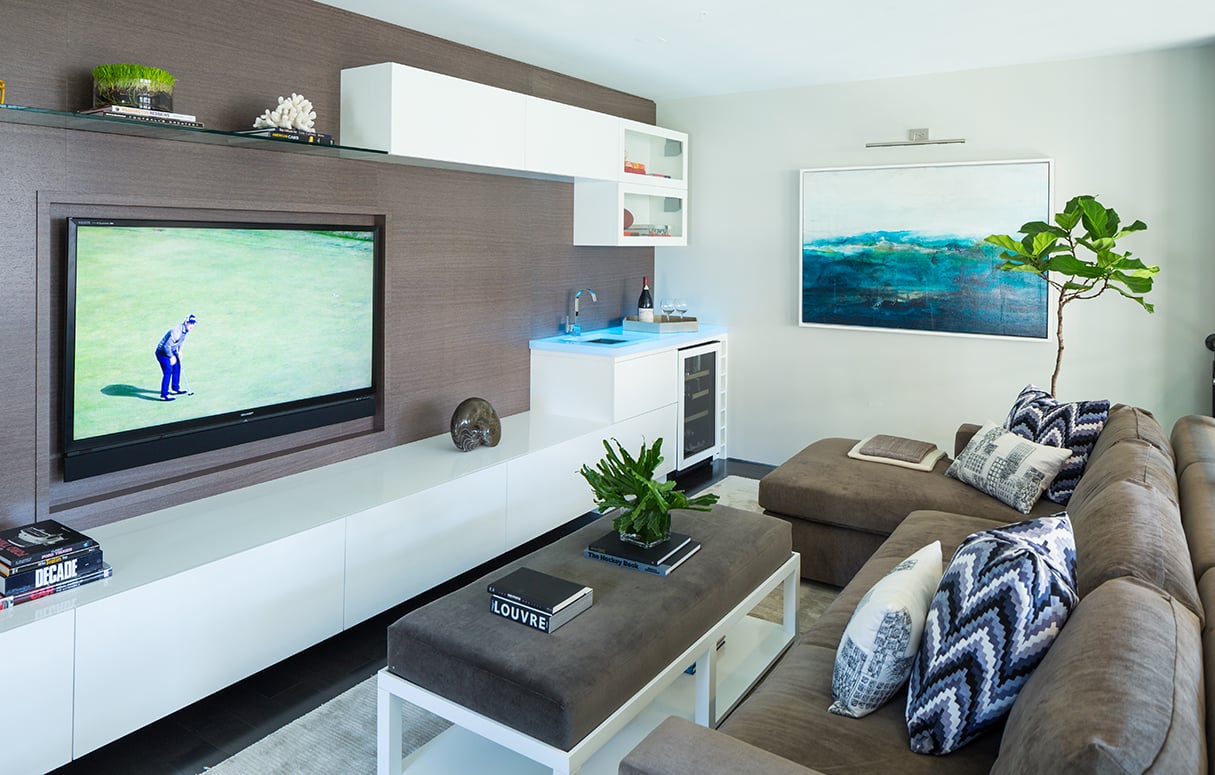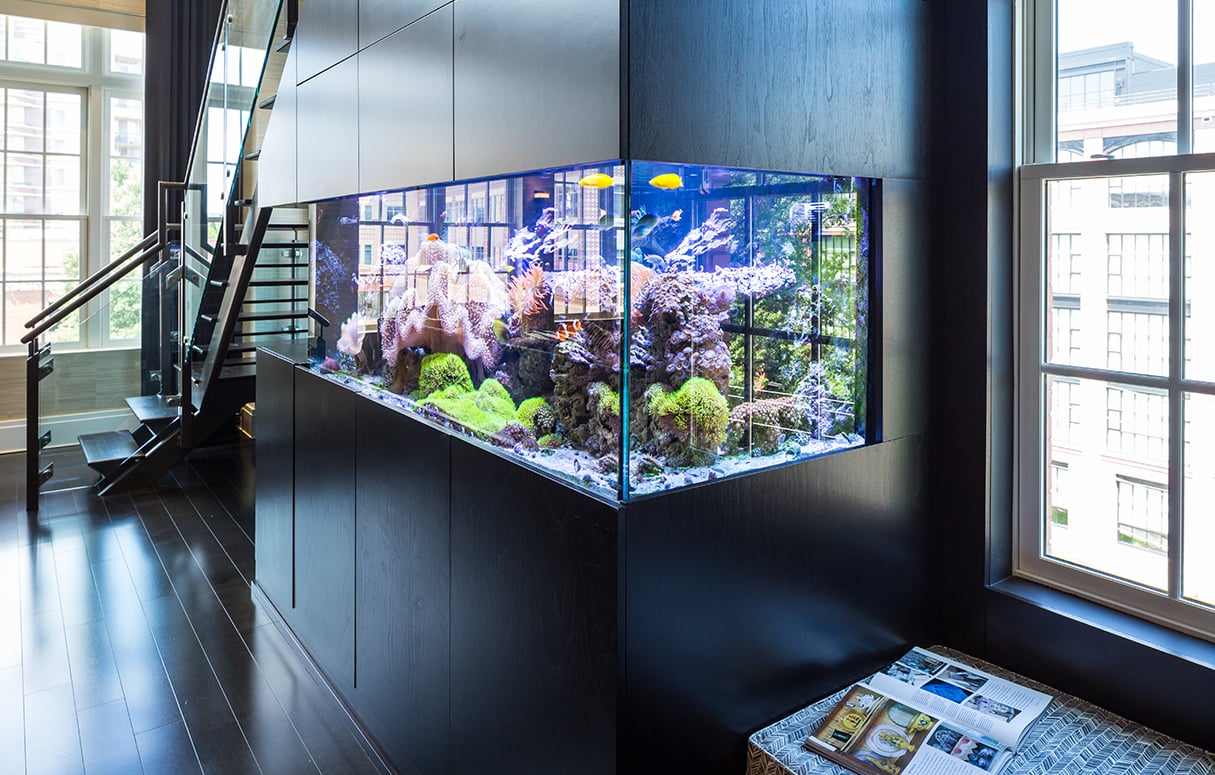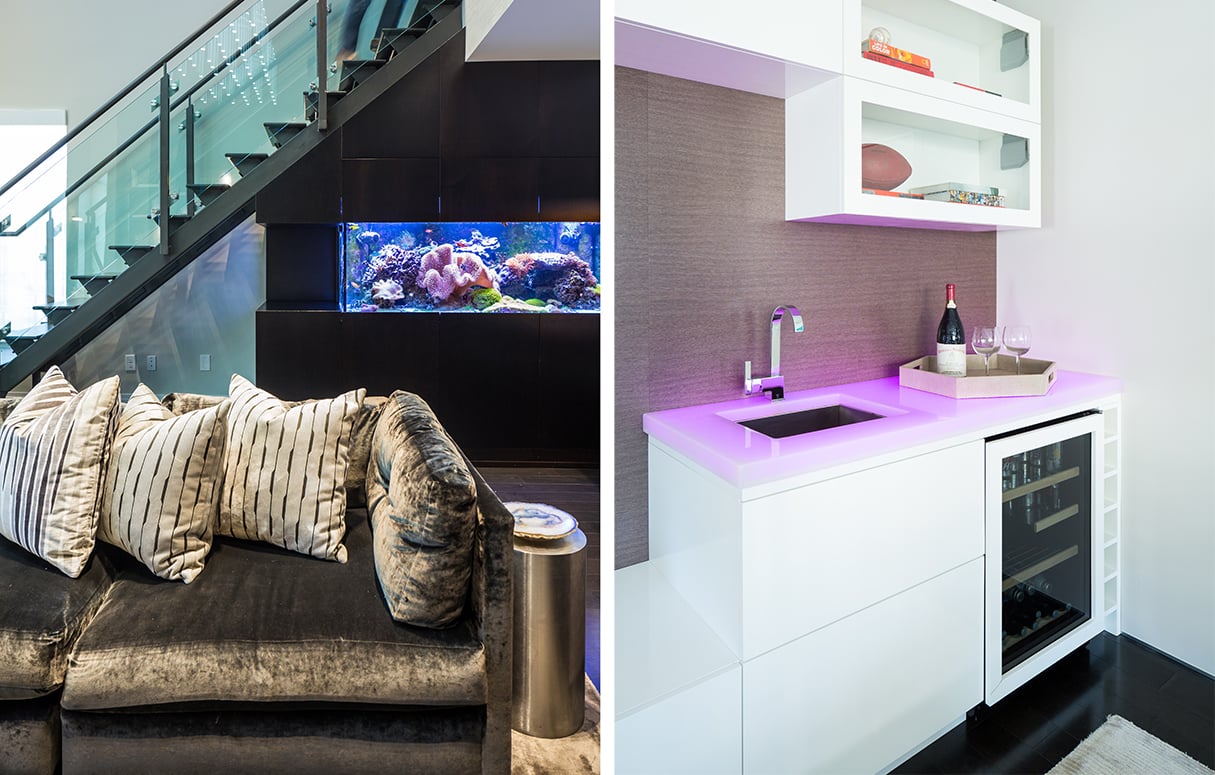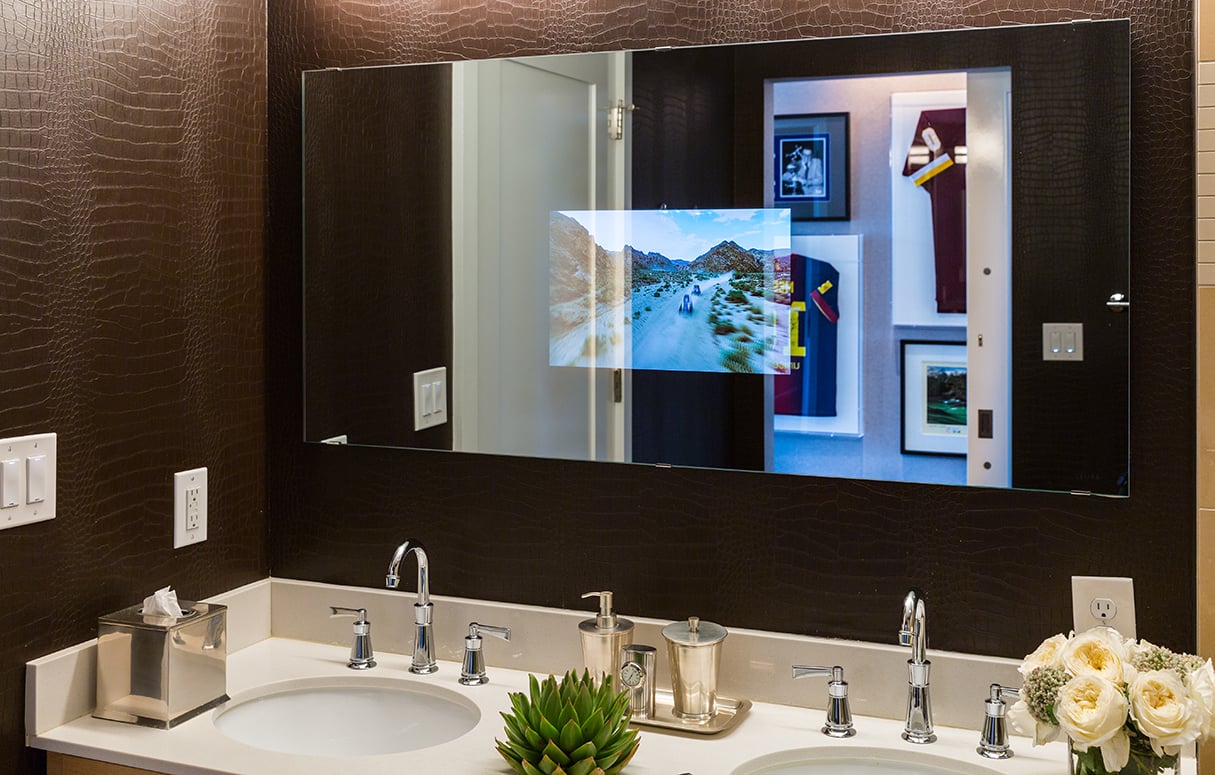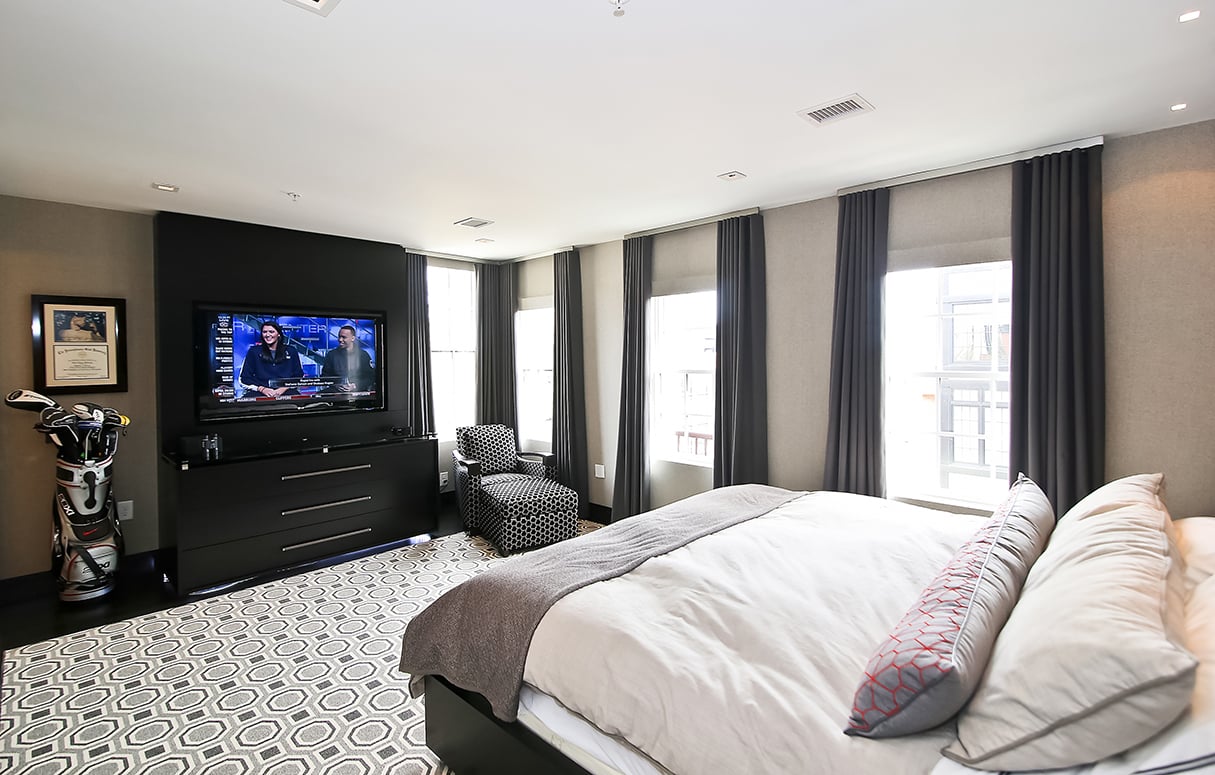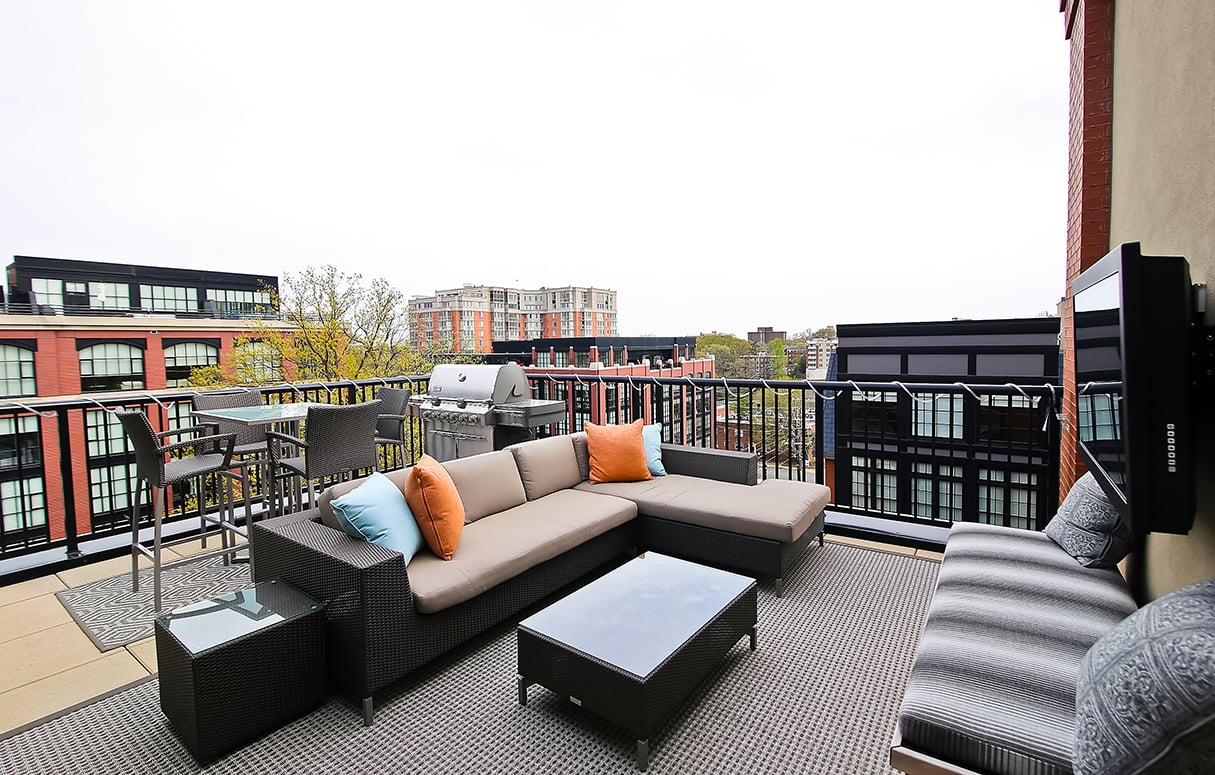 Jennifer Sergent blogs at DC by Design and can be reached at jennifersergent@verizon.net.
This article appears in our September 2015 issue of Washingtonian.