There are some couples that take a no-nonsense approach to their engagement photos—he wears a nice shirt, she wears a pretty dress, they pose in front of an attractive backdrop and use the best of the photos for a save the date. But then there are couples like Veronica Perez and James B. Epps who think of all different ways they can involve props and colors and puppies in their engagement photos. This one engagement photo shoot with Natarsha Wright Photography is six ideas rolled into one—and we love them all.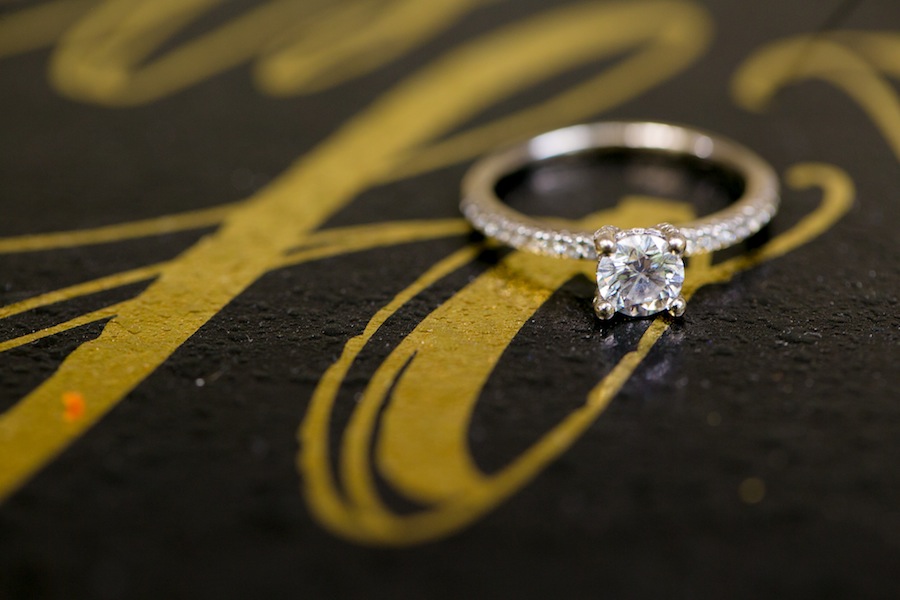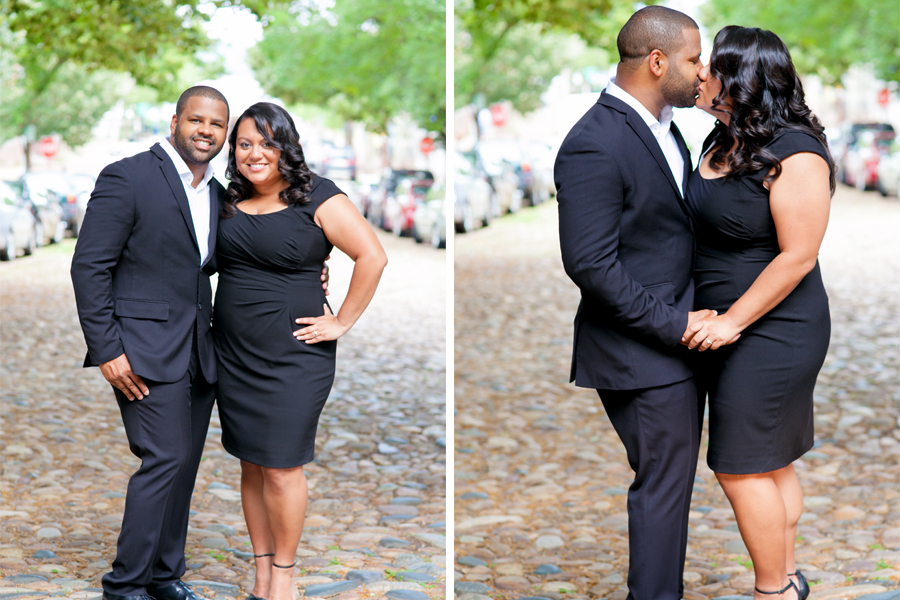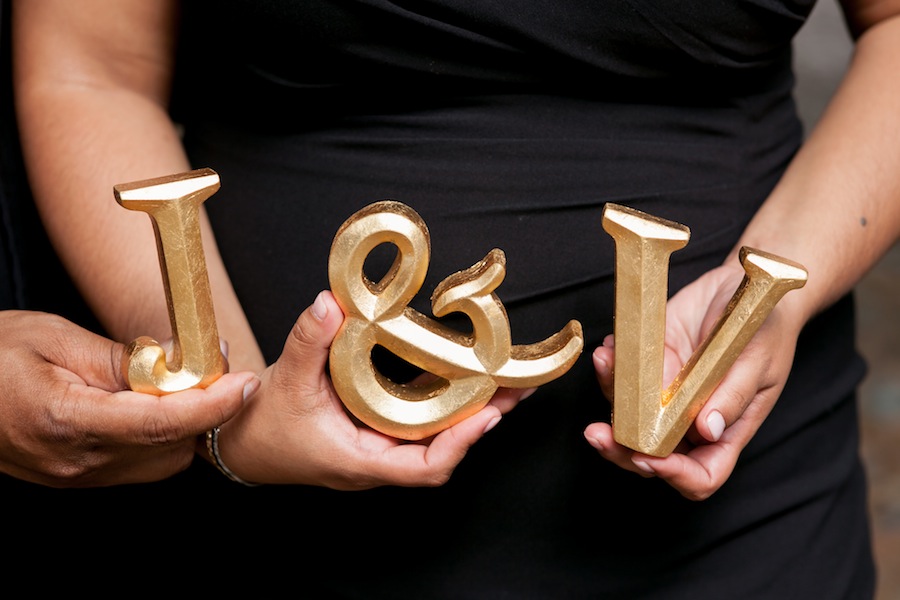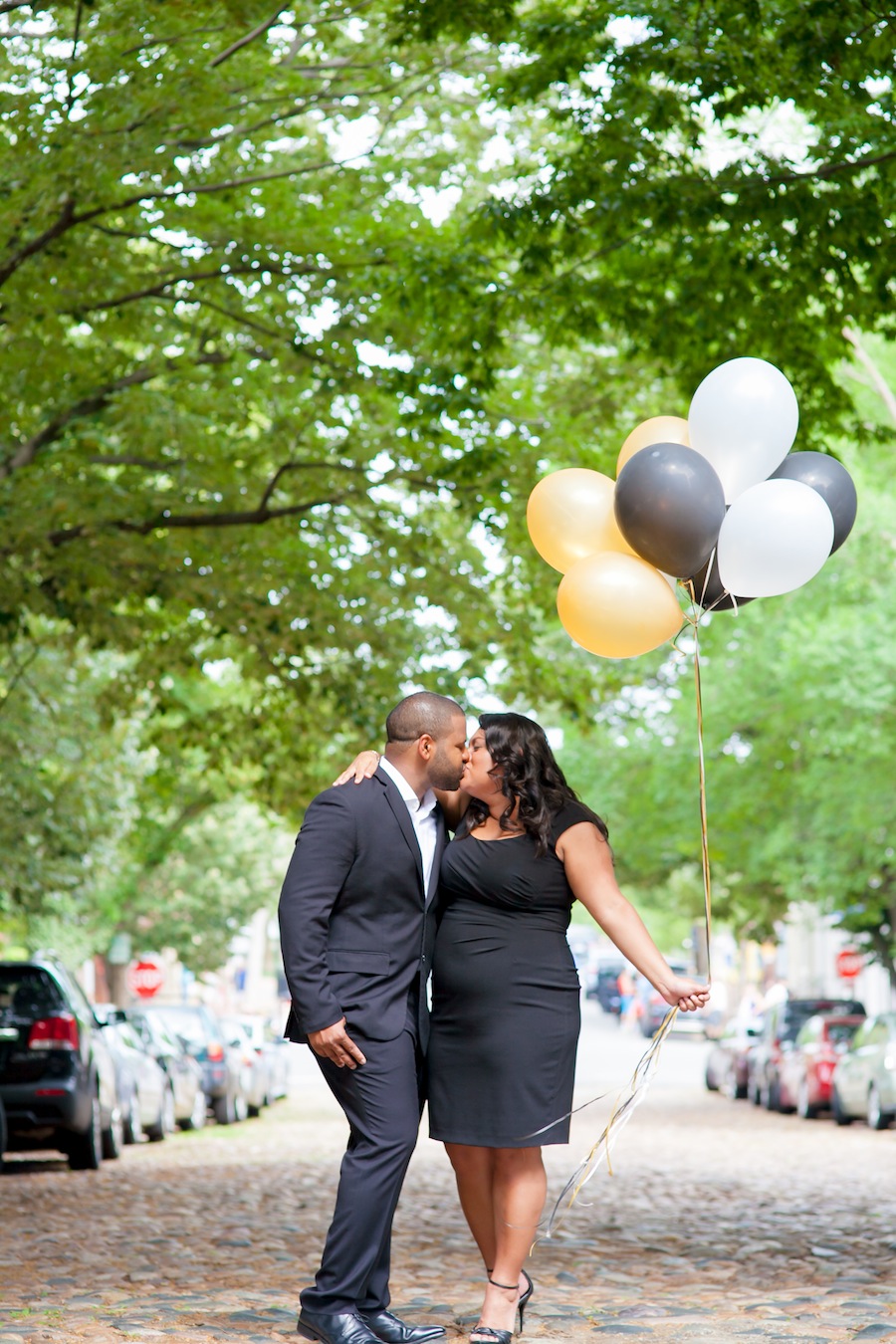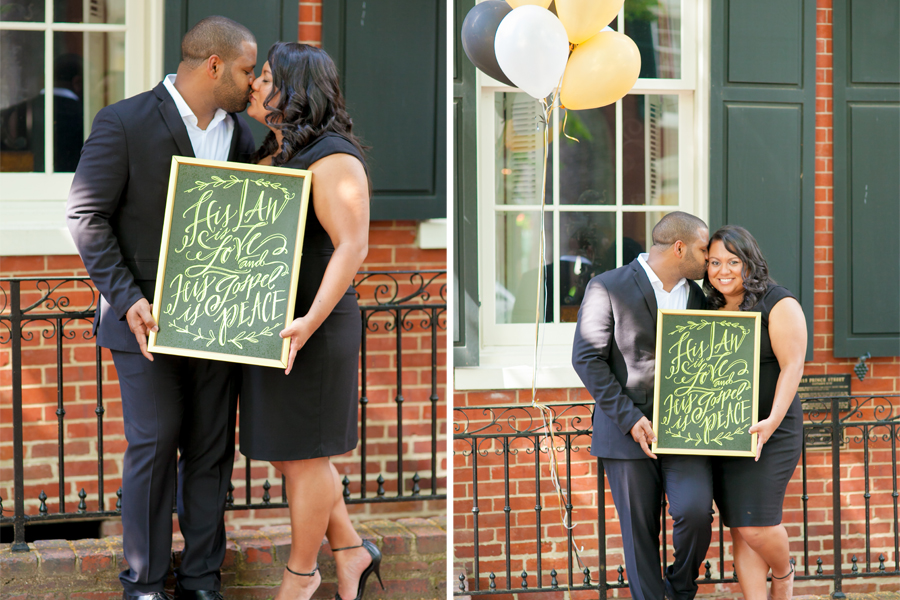 Veronica and James had noticed one another at church a few times, but it wasn't until their pastor assigned them to the same ministry project that they had a good excuse to start up a conversation. She was surprised at how easy it was to laugh and talk with him, and James was intrigued by her fun personality. They decided to meet up at the National Aquarium in Baltimore to test the waters, and after the first date, both felt like they'd known each other their whole lives.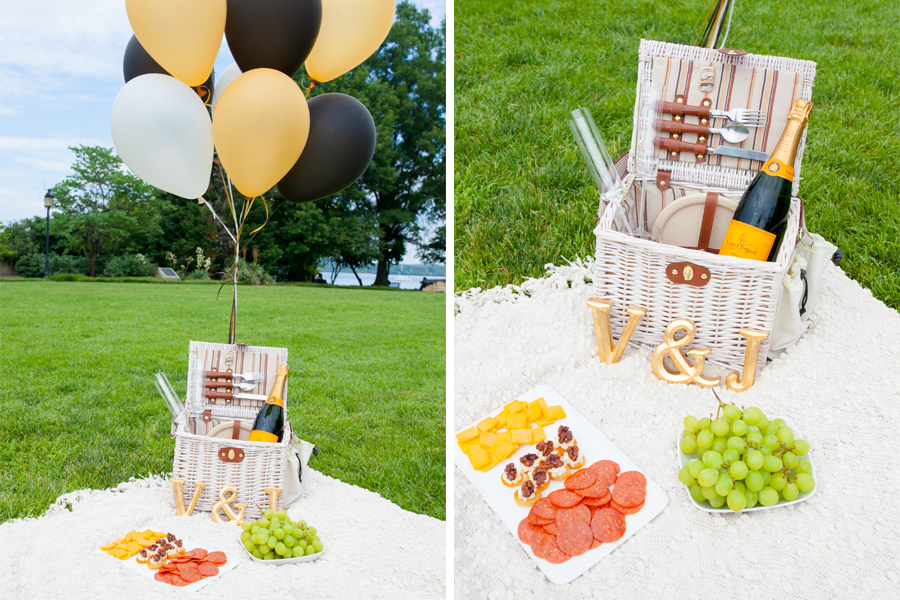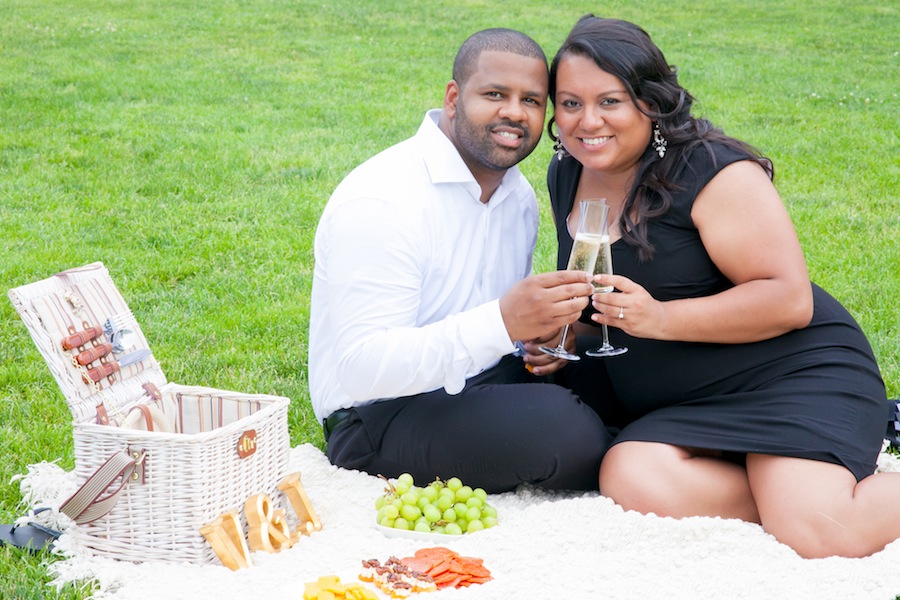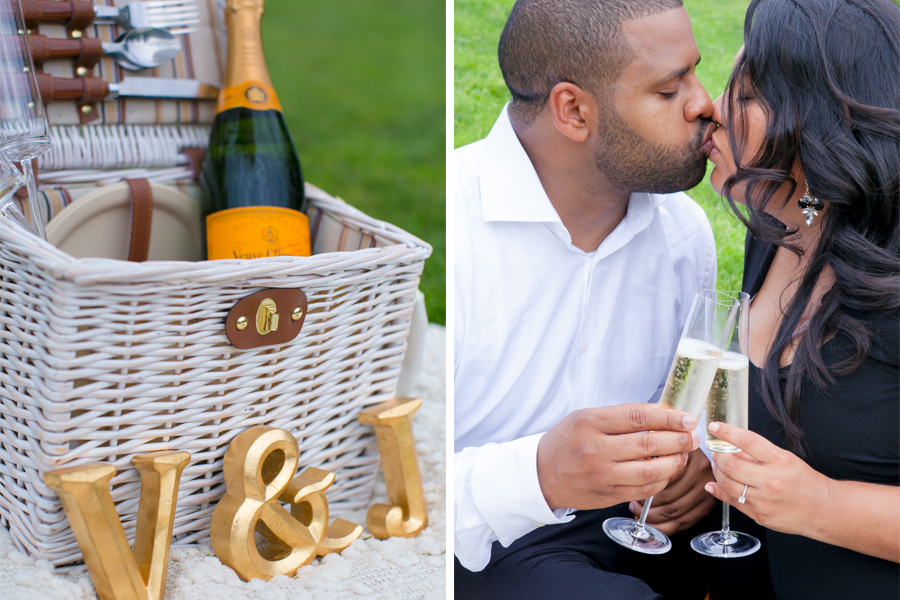 Four years later, before heading out on an eight day cruise out of Miami with their family and friends, Veronica and James decided to start the vacation a few days early on the beach in Key West. Though Veronica was happy to spend their vacation jump start with her feet in the sand, James insisted they visit the Southernmost Point. "Once we arrived, James asked me to go to the end of the world with him and then got down on one knee," says Veronica. "The crowd cheered, I cried and of course, said yes!"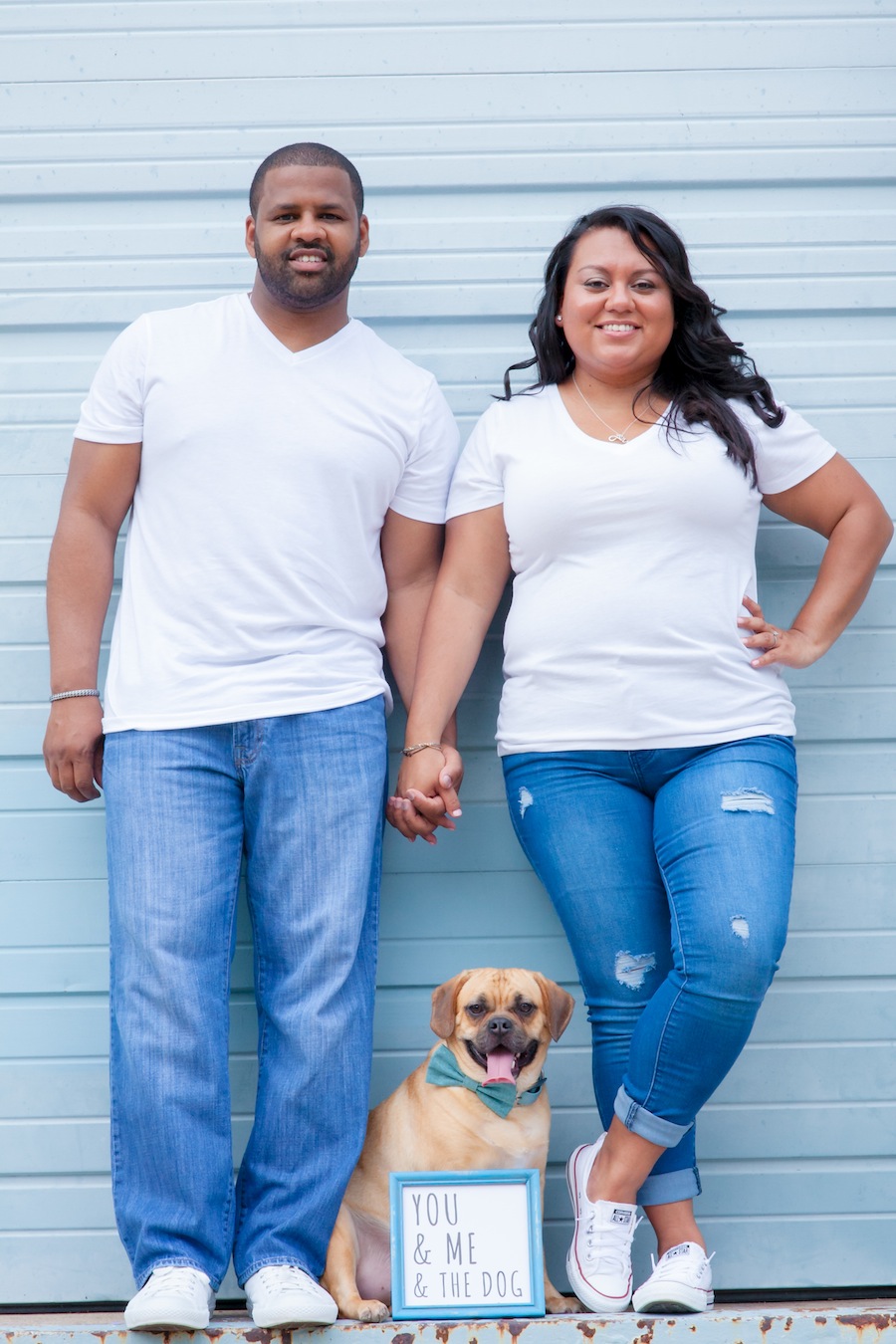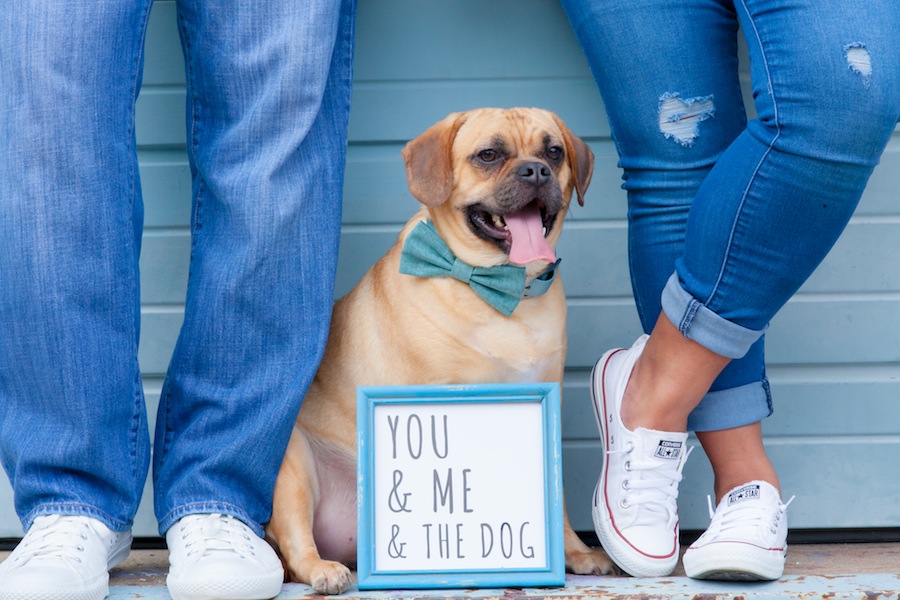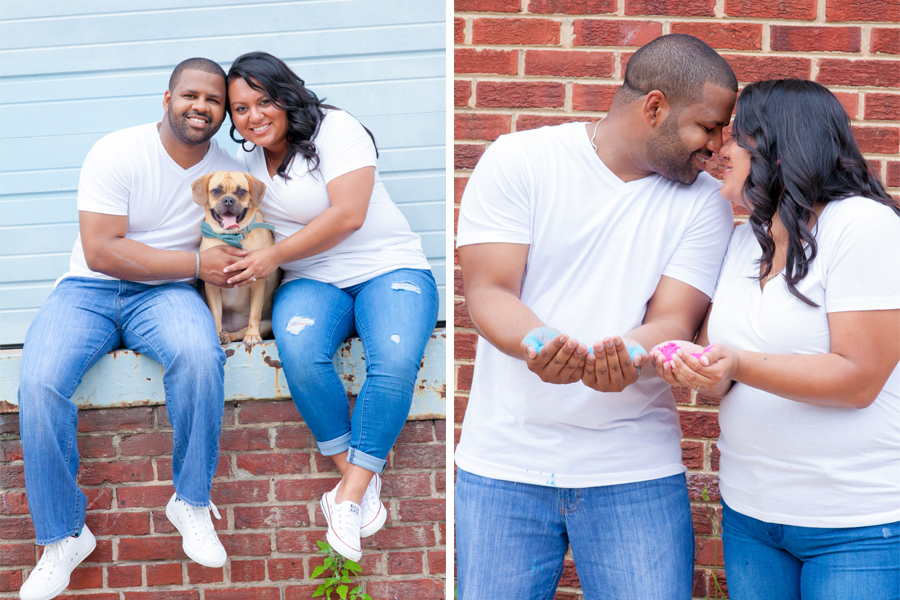 For their engagement photos, they returned to the place where they'd first met: Old Town Alexandria. They made sure to get their formal shots around Old Town's cobblestone streets before adding in a few props—balloons, signage, their initials—into the mix. They packed a classy picnic and used it as their backdrop before bringing their puggle, Rox, in on the fun. To finish, they tossed handfuls of powdered paint at one another. "The paint fight was a perfect way to tie in the fun elements of who we are," says Veronica.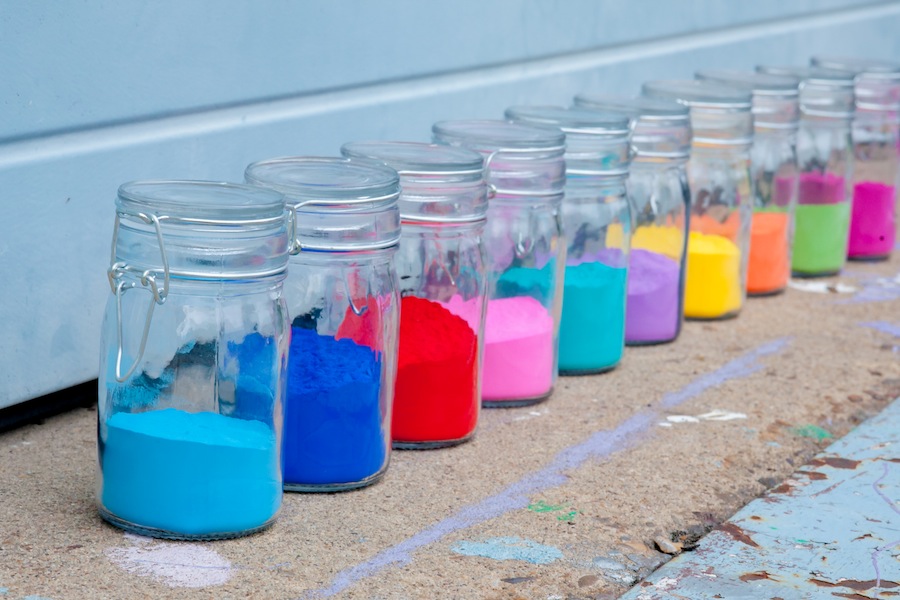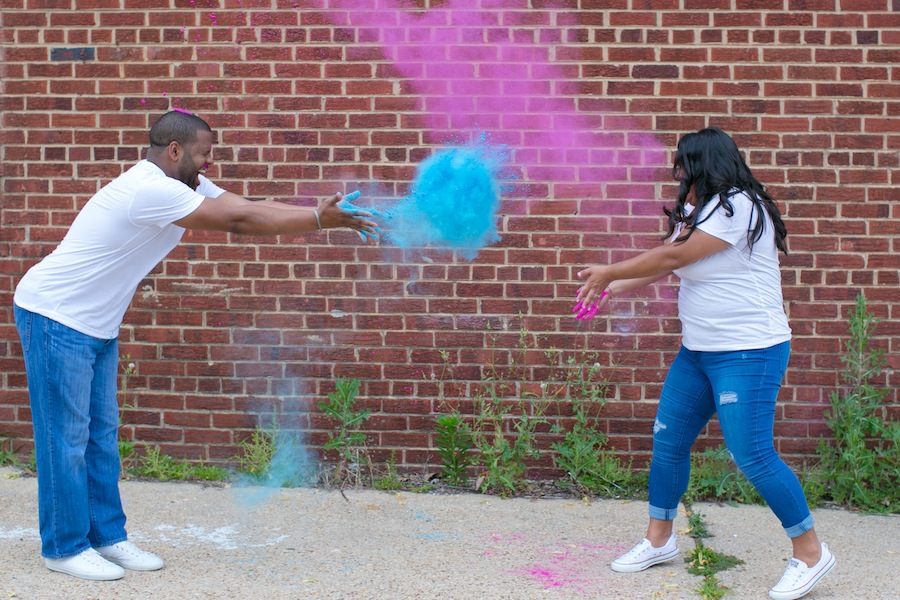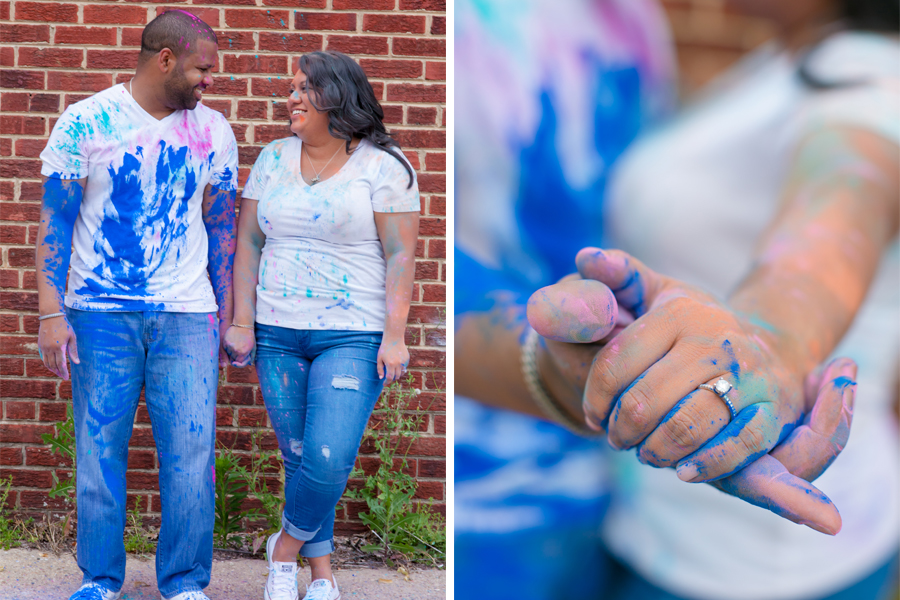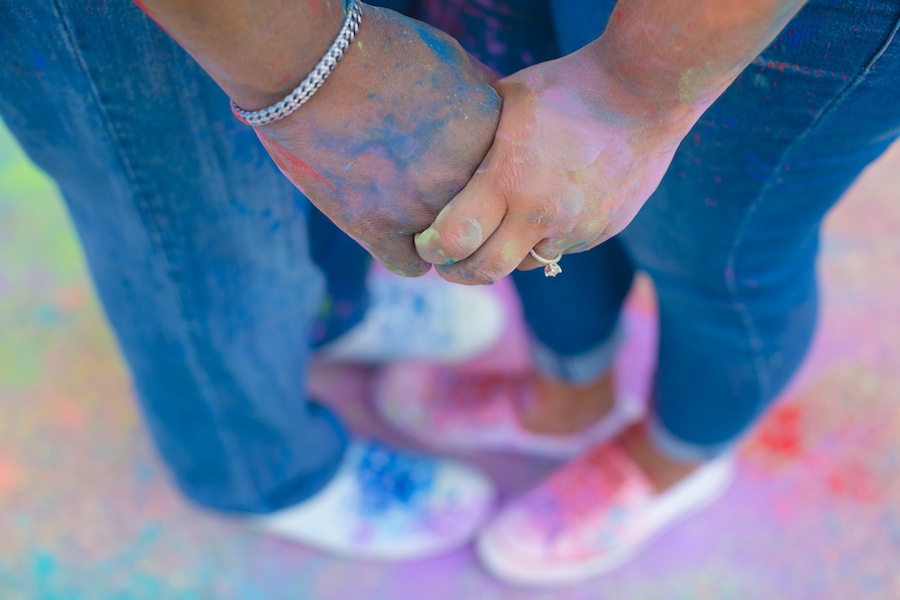 Veronica and James are now set to wed on October 10, 2015 at Dreams Villamagna Resort in Puerto Vallarta, Mexico.