High school sweethearts are one thing, but childhood sweethearts are a whole different animal. Nancy Tran and Thai Phan have literally known each other their whole lives–their families' friendship started long before either Nancy or Thai was even born. But we think that just makes their love story all the sweeter–that even though they've known each other through thick and thin and any and all awkward phases, they've loved each other through it all, which is pretty clear to see in these photos by Lissa Ryan Photography.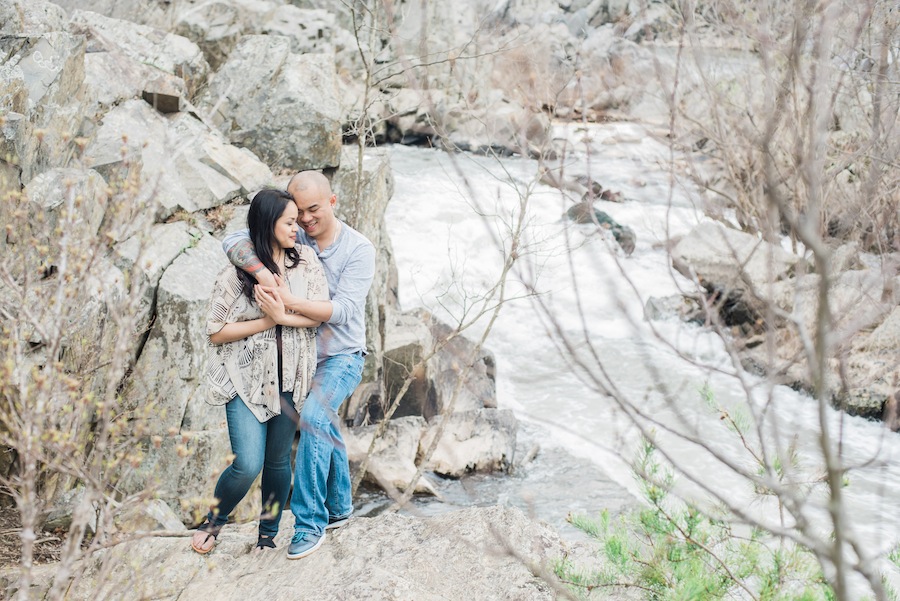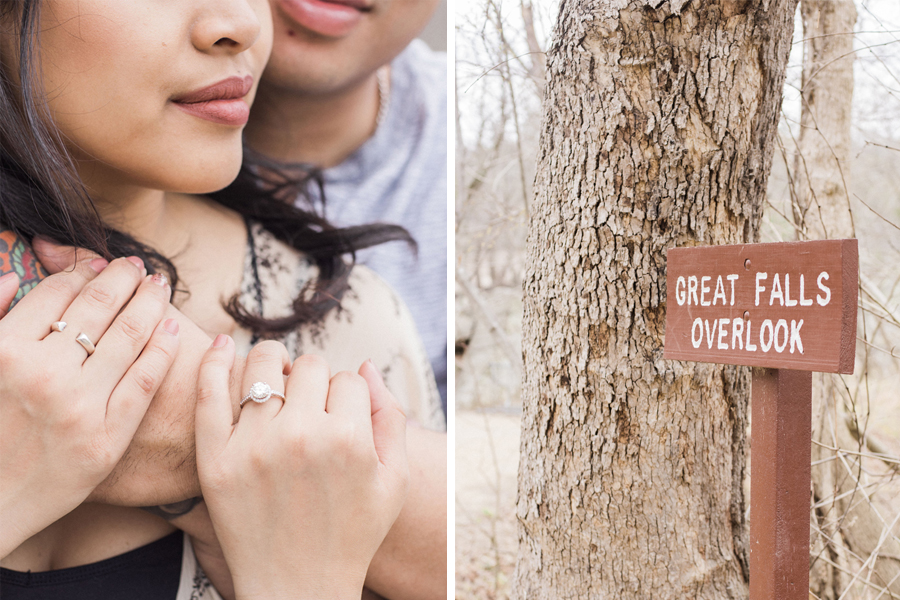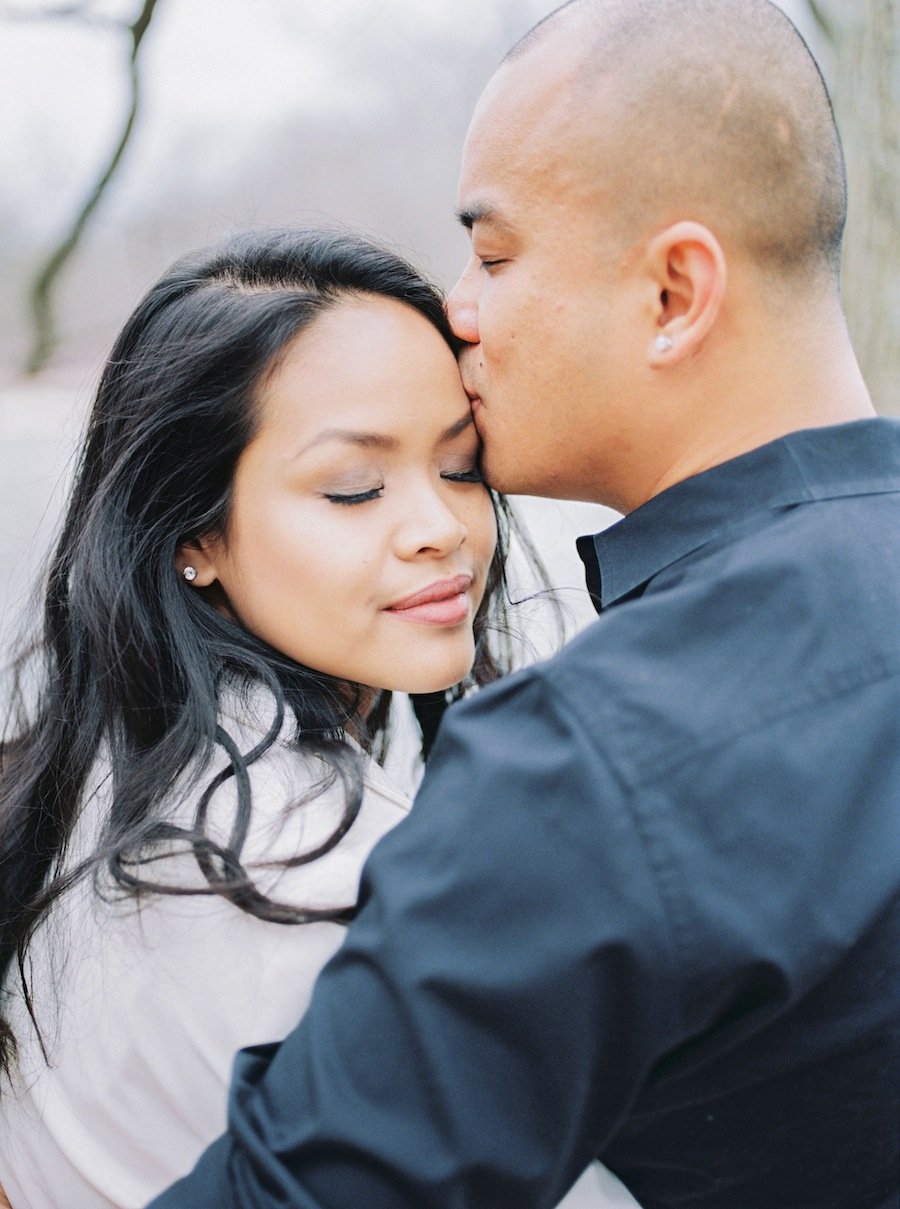 Nancy and Thai's love story begins really when Nancy's family first arrived in the United States from Vietnam. Thai's parents were some of the first people that Nancy's parents met in the U.S., and they welcomed the newcomers with open arms, the beginning of a life-long friendship. Every year when Nancy was growing up, Thai's family would host a Chinese New Year party, inviting all 30 member's of Nancy's family to attend.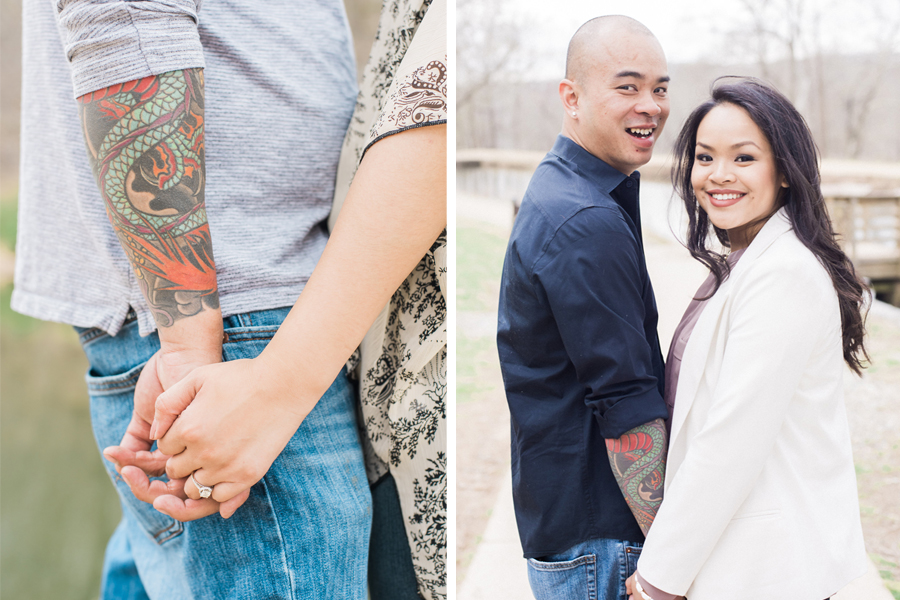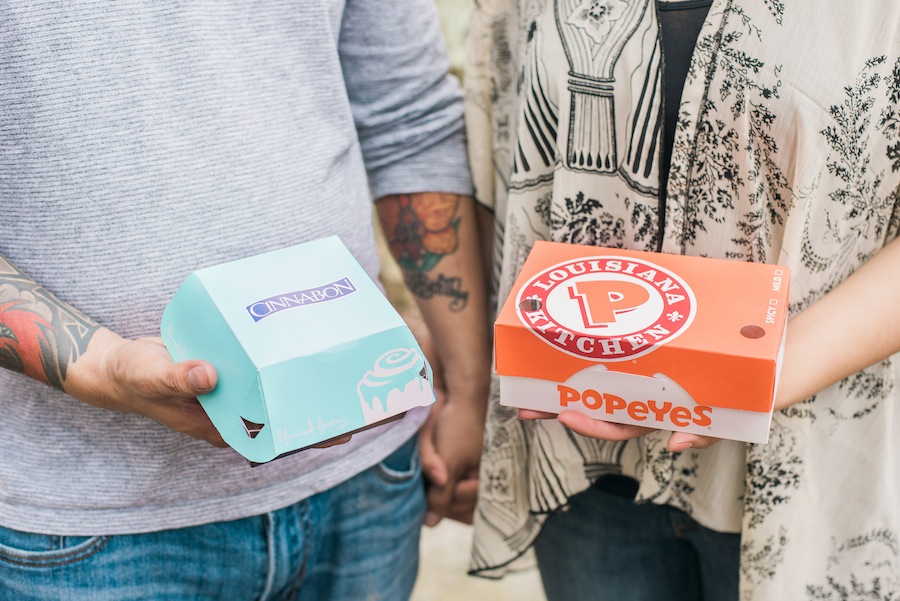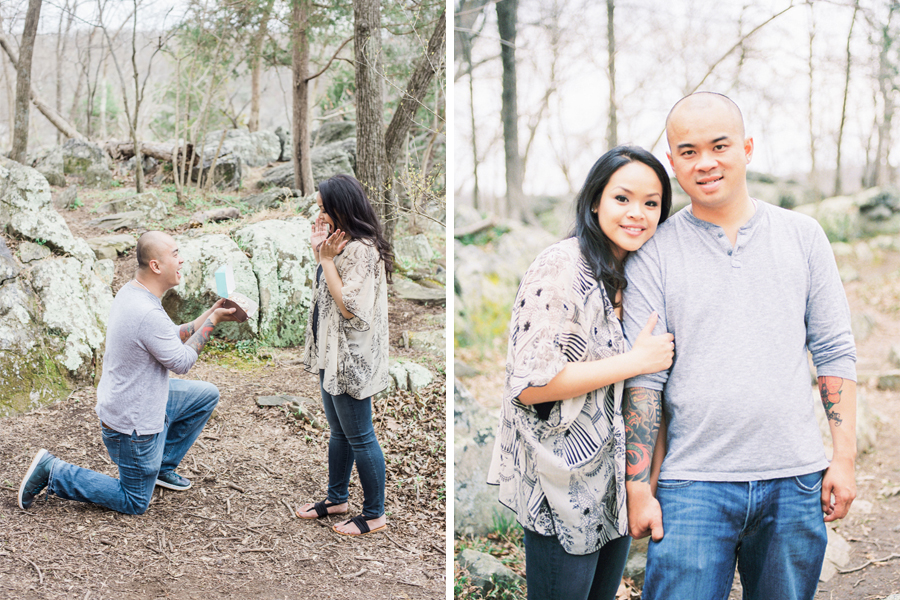 As kids, Nancy and Thai would play cards together, a game they would return to in high school to kill time between customers when Nancy started working at Thai's mother's Vietnamese deli. Though Nancy wasn't fluent in Vietnamese and couldn't remember the prices, Thai was by her side to help translate and wrote down a price list on a brown paper bag for her to use. Eventually, Thai decided to make his feelings known, asking Nancy out to a date at the Cheesecake Factory. They'd been friends for so long, however, that Nancy wasn't even sure it was a date until halfway through.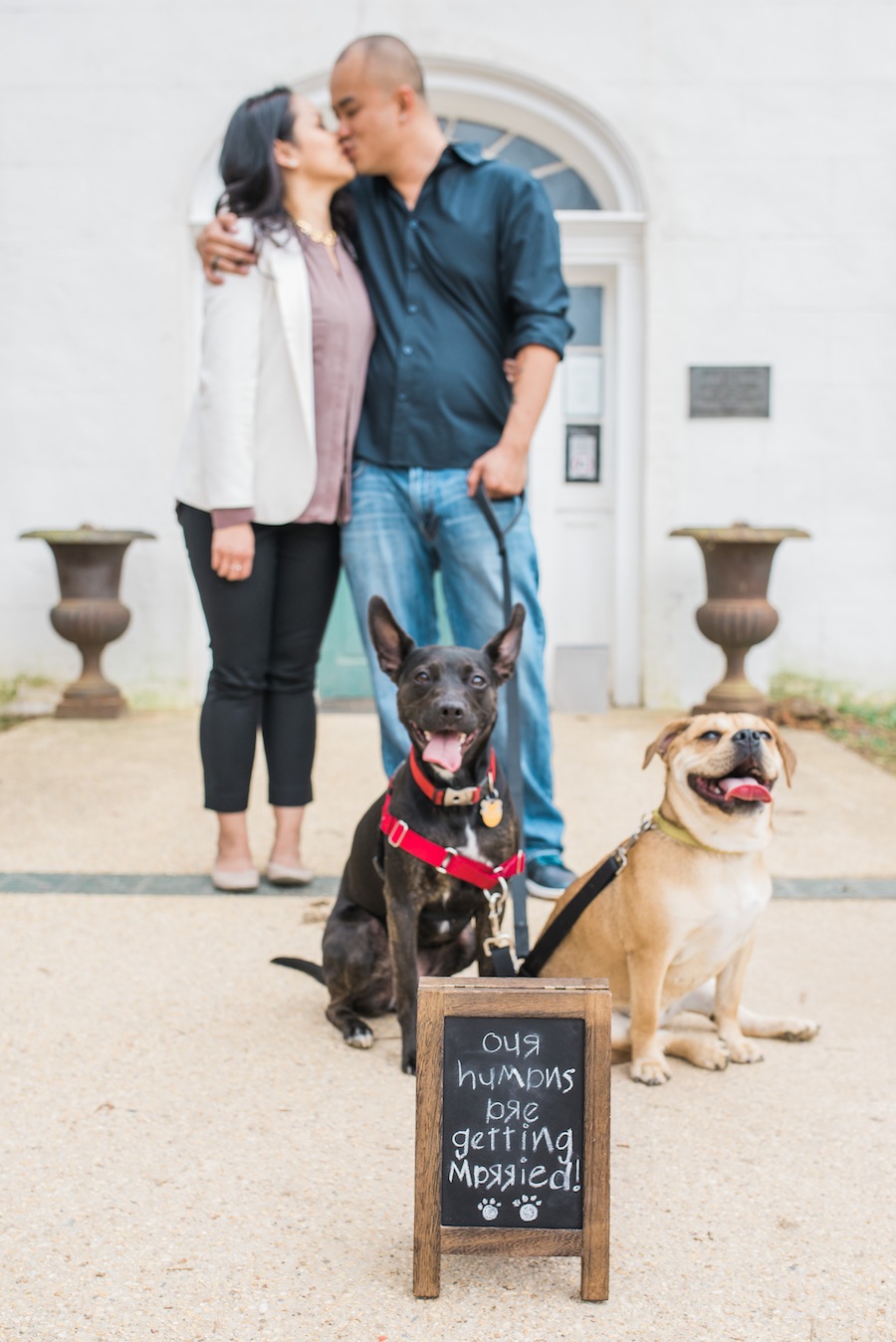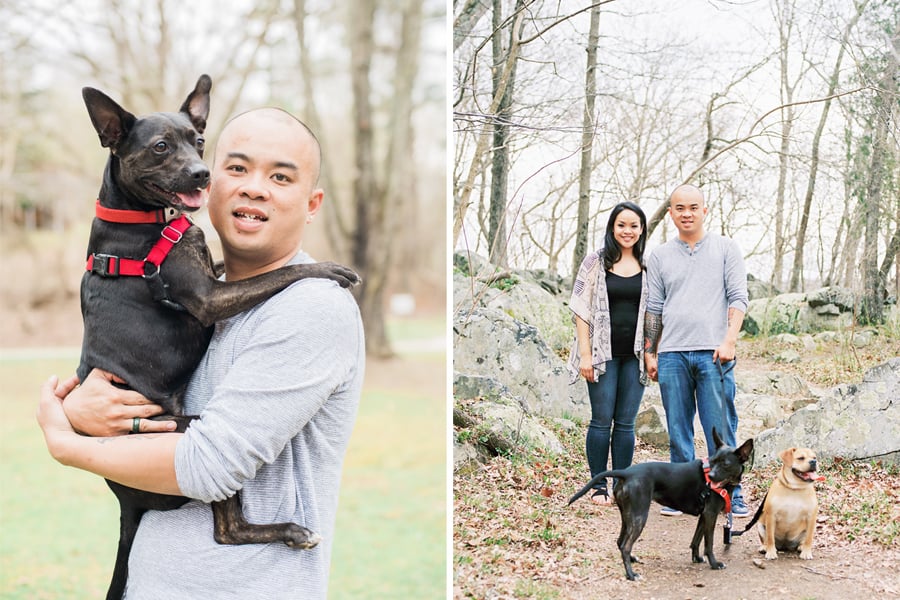 After dating for over six years, Thai took Nancy on a trip to Las Vegas for the Chinese New Year. When the clock struck midnight, Thai invited Nancy out onto their hotel balcony where he handed her a red envelope, the "lai see" symbol of good fortune typically handed out at the New Year. At first, Nancy refused to open it, knowing it is considered bad etiquette to open the envelope in front of the giver. But when Thai insisted, Nancy opened it to find a stunning diamond ring inside.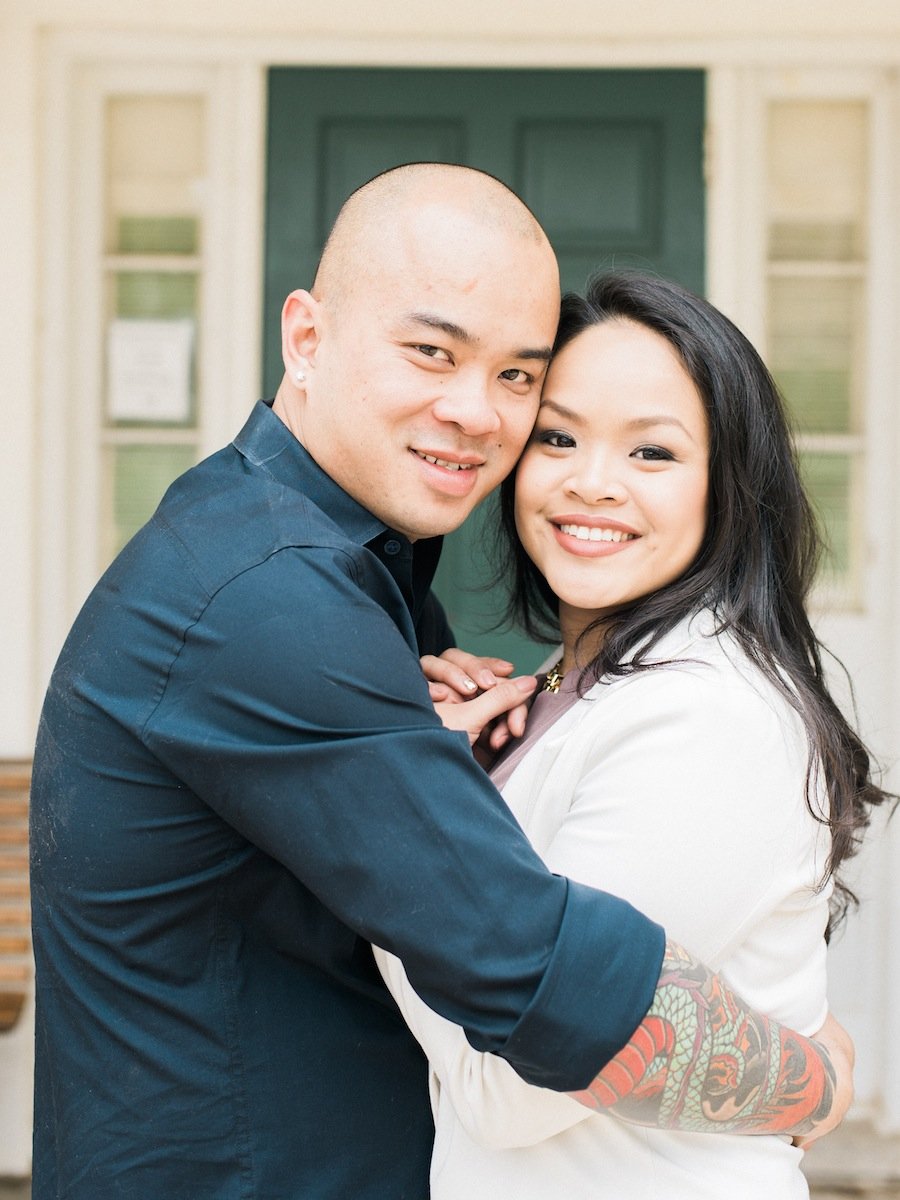 For their engagement shoot, Thai and Nancy brought Lissa Ryan Photography to their favorite hiking spot in Great Falls. They posed for pictures by the water with their pups, Mika and Stella. To bring in a bit of personality, they included Cinnabon and Popeyes containers–a nod to their food blog "Beyond Cinnabon Fried Chicken." Nancy and Thai married at the Silver Spring Civic Building on August 1, 2015.