We do love a classic DC wedding, but we can't help but get excited over the creativity in a truly modern and festive affair like Lindsey May and Guli Gadiock's nuptials. This fuchsia celebration was designed by Roberts & Co. Events and captured by Taylor & Ben Photography.
Like B&G on Facebook | Follow B&G on Instagram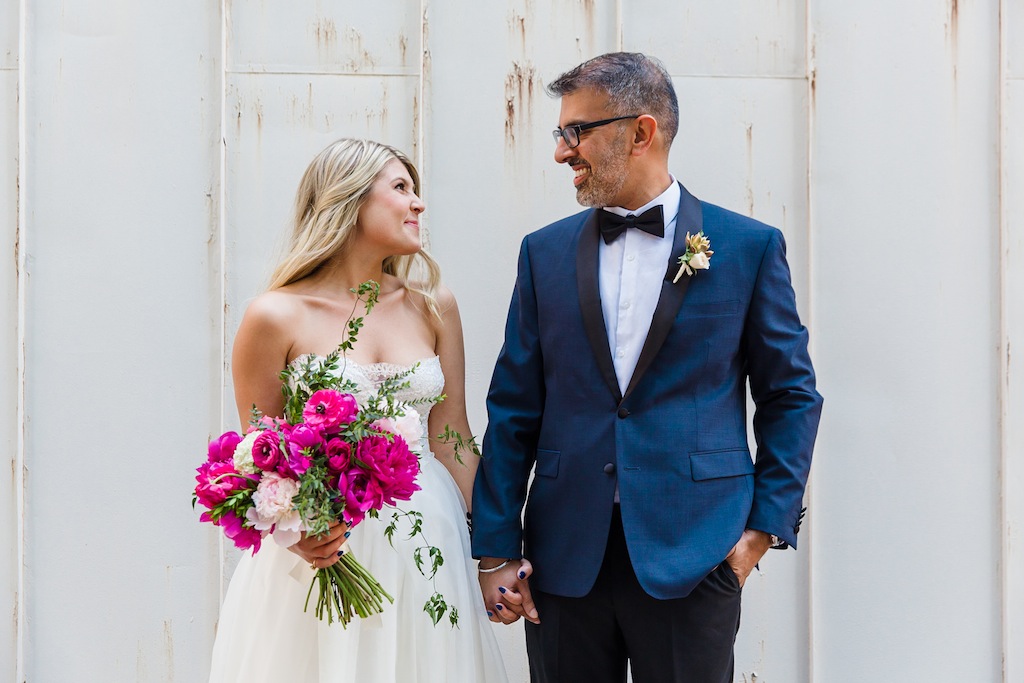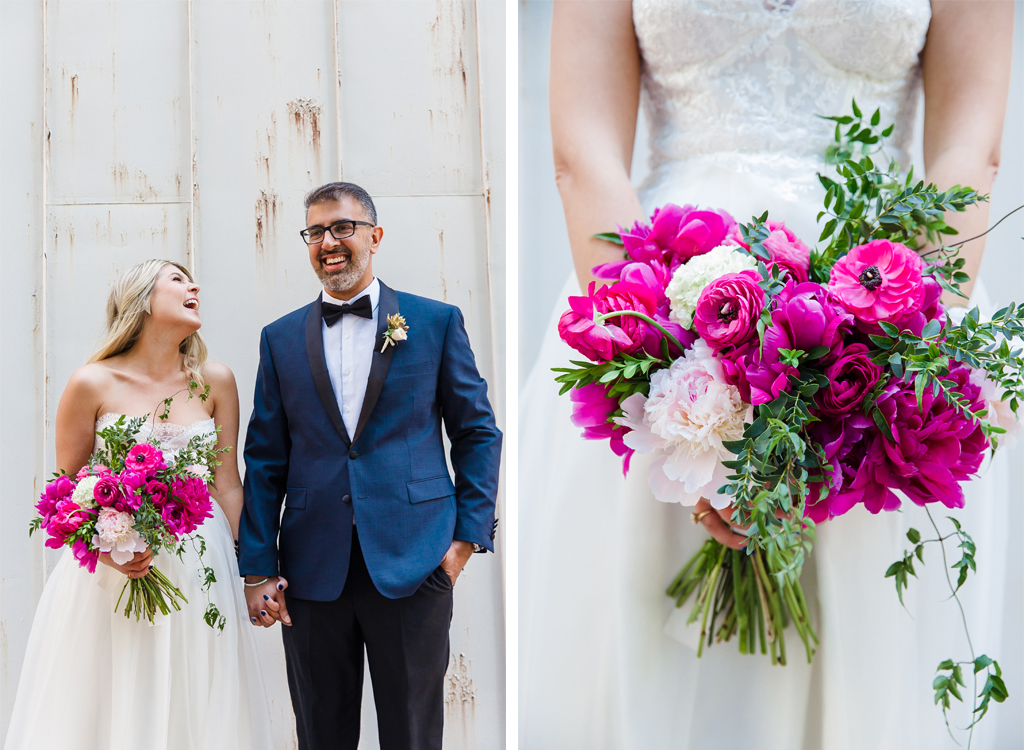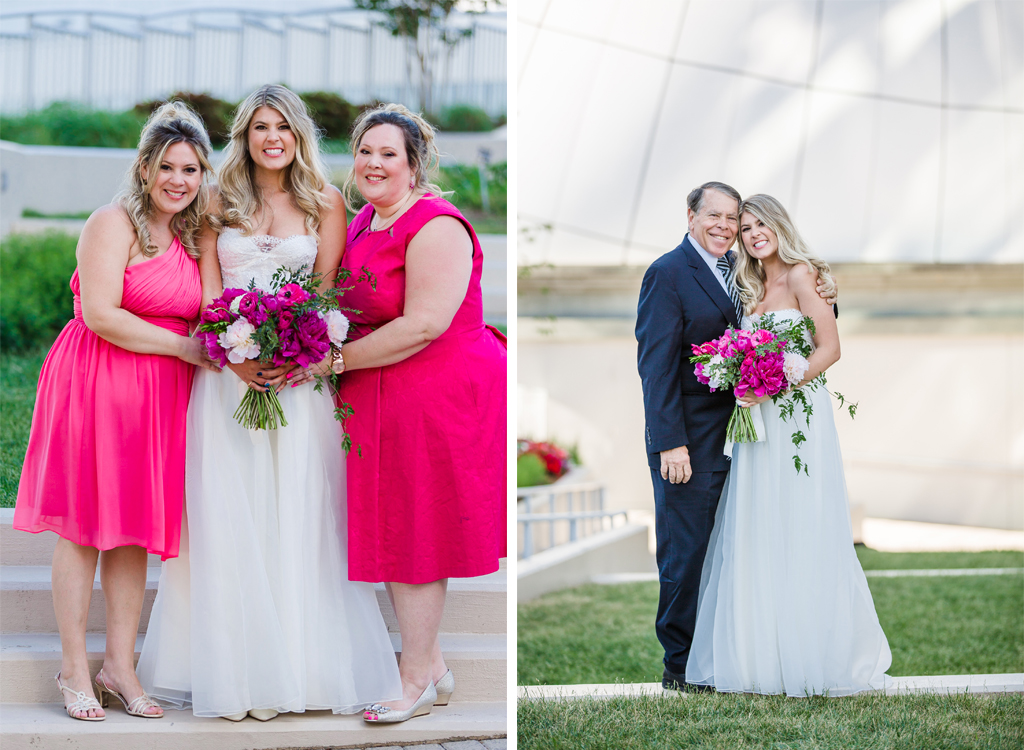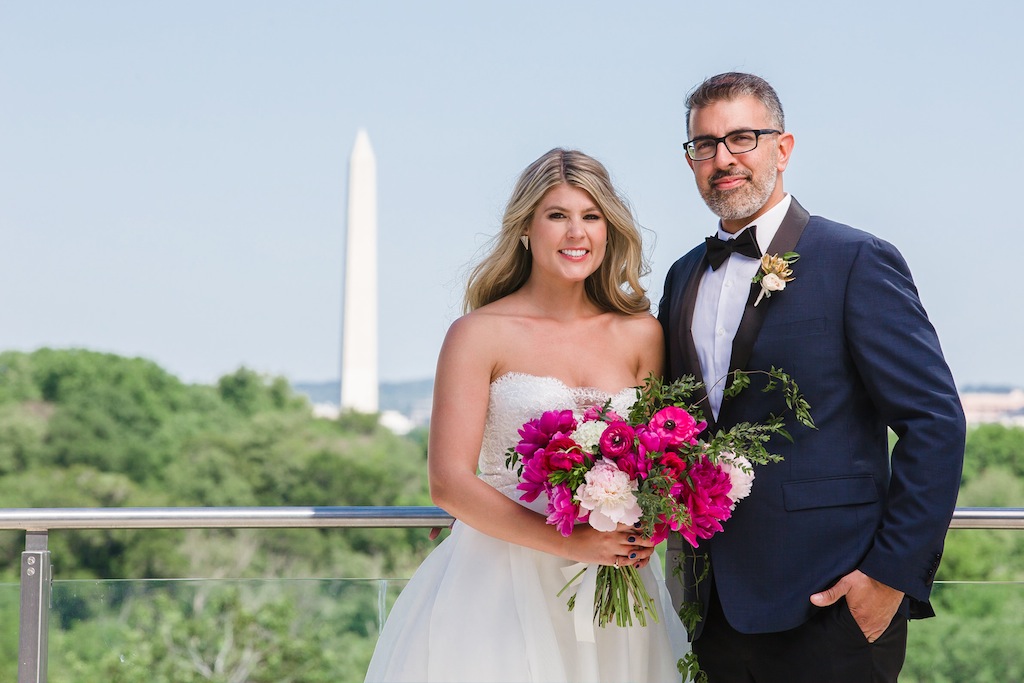 Though Lindsey and Guli had first met in kindergarten when they were growing up in Silver Spring, it took 20 years for their lives to once again come into contact. They reconnected when they both moved into the same Baltimore neighborhood. "We hit it off immediately," says Lindsey. "Guli was fun, energetic, and full of life—not to mention all that we had in common growing up in the same area. How did we not date sooner?" Guli took Lindsey on an unconventional first date—a tour of a local recycling plant—but their shared interest in "all things green" made the date a success.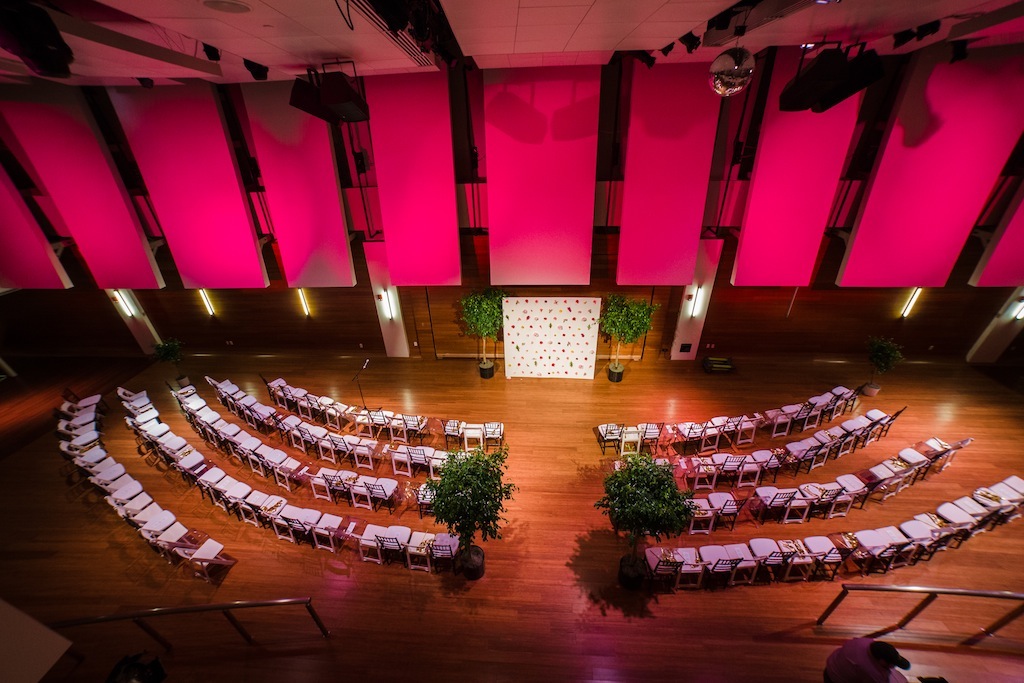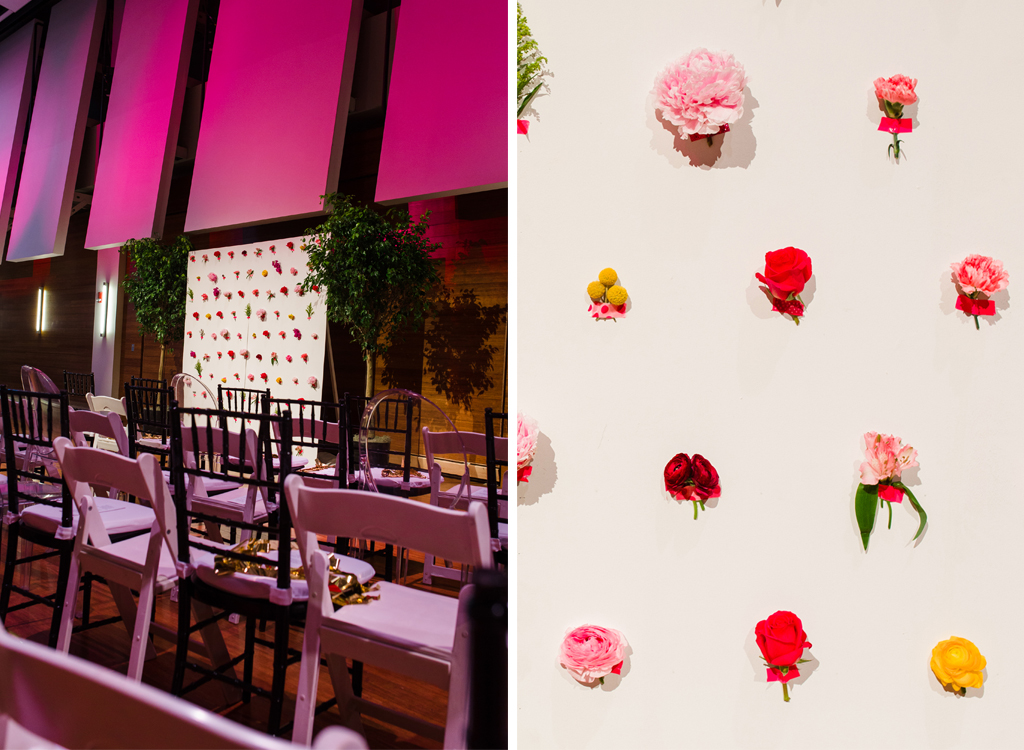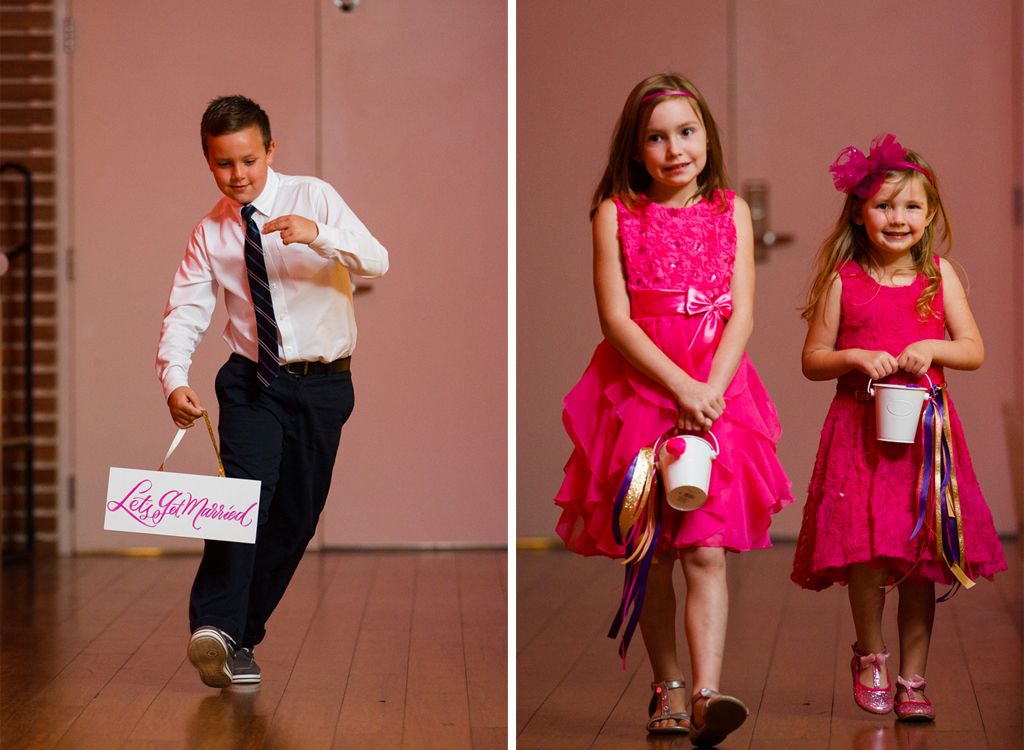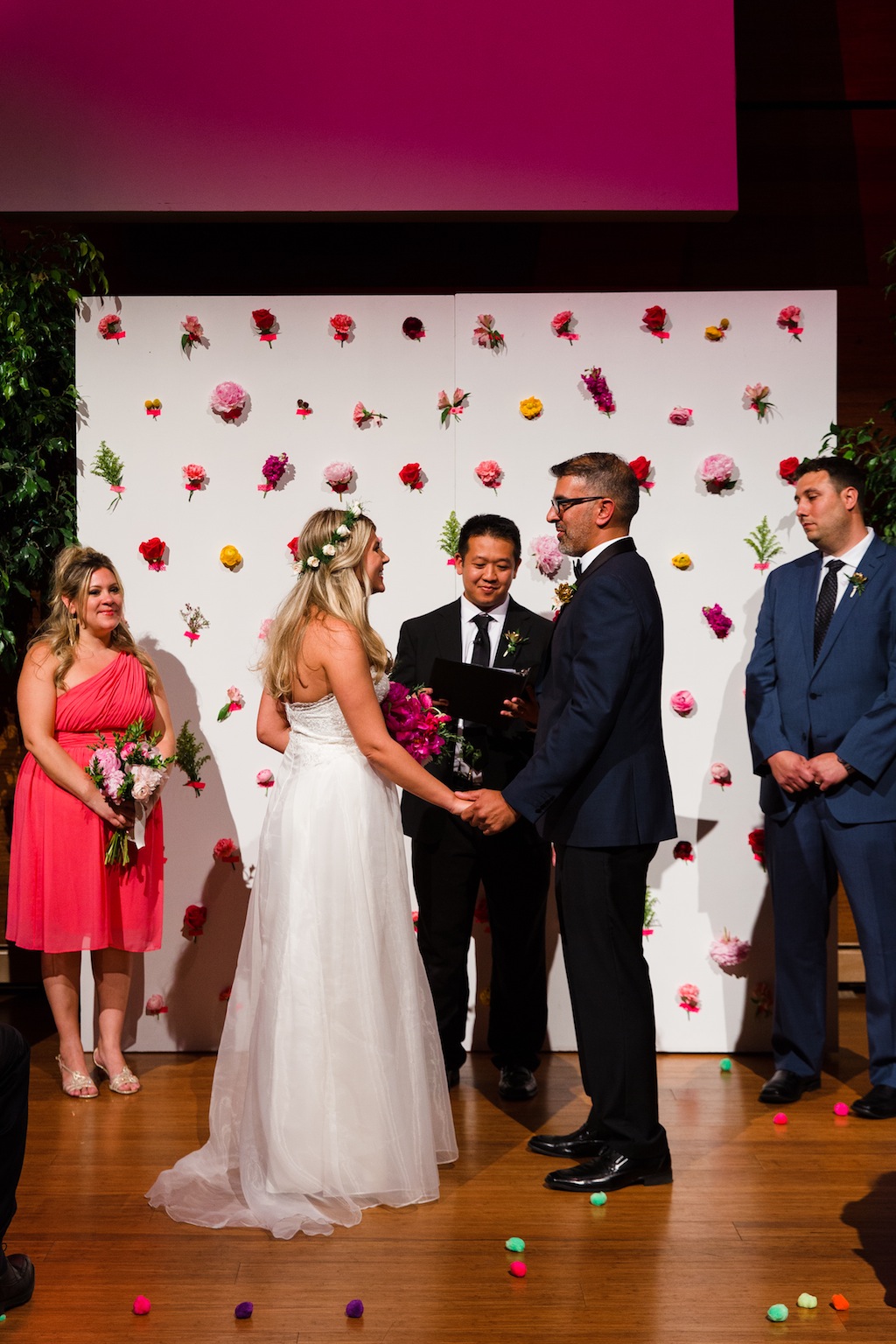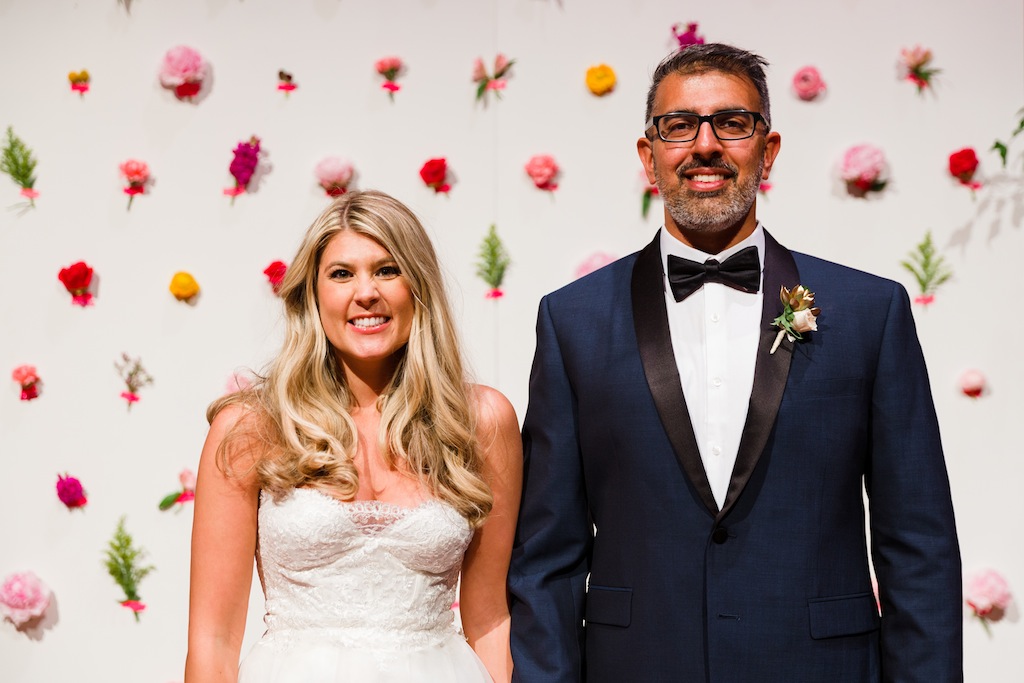 They'd date three years when they planned a backpacking trip around Italy. On their first night of the journey, Guli proposed, giving them the next two weeks together to celebrate before returning to the States to surprise their friends and family.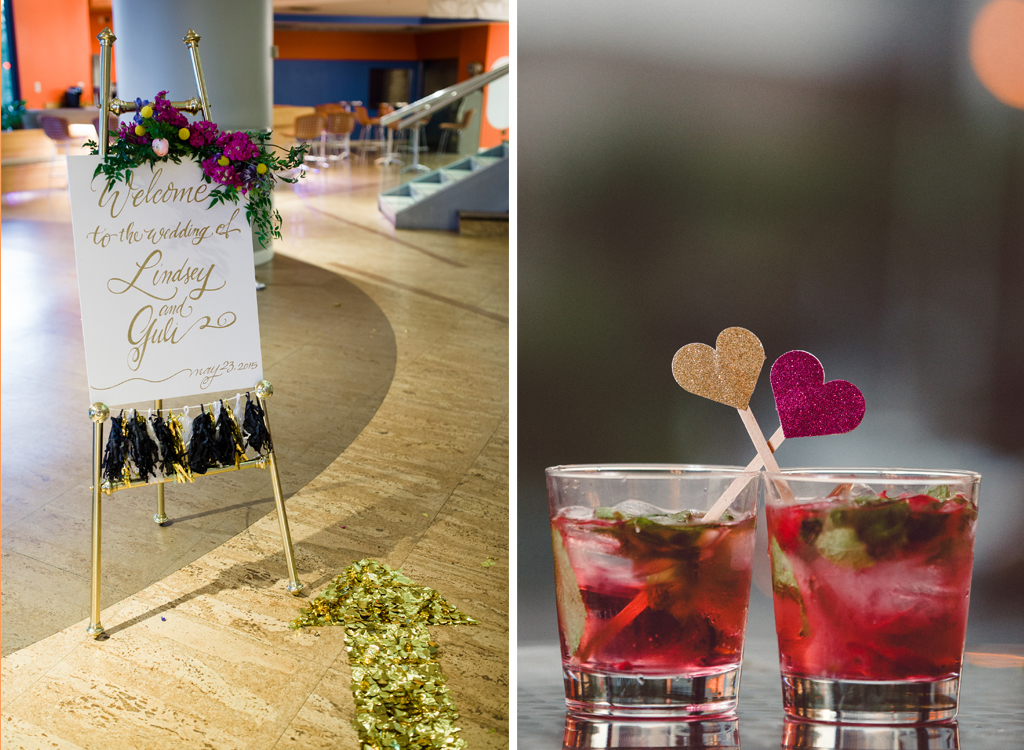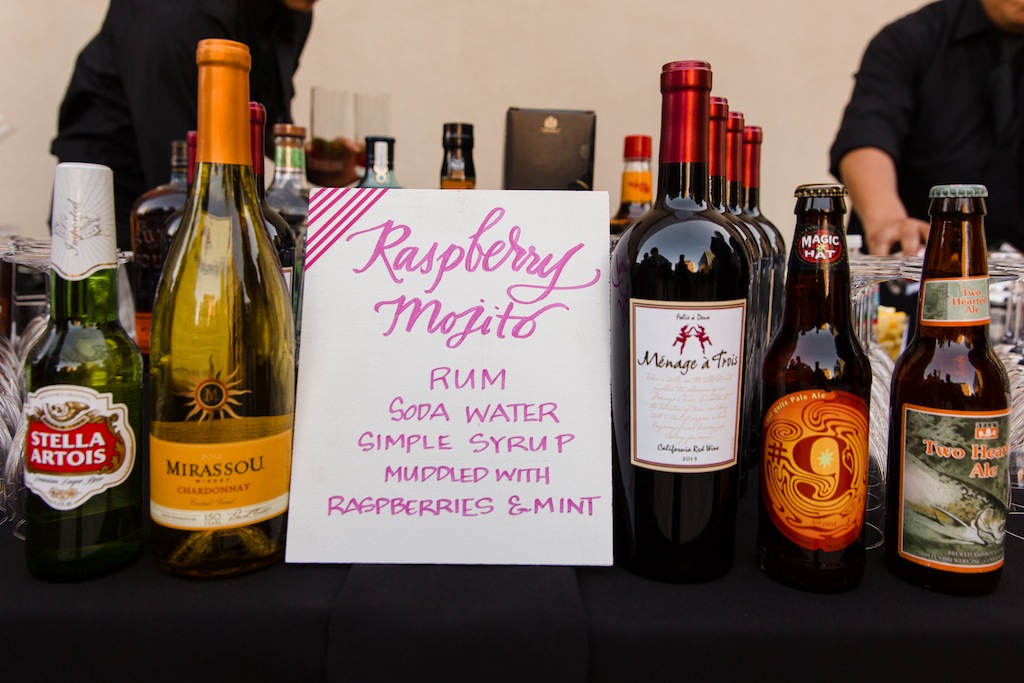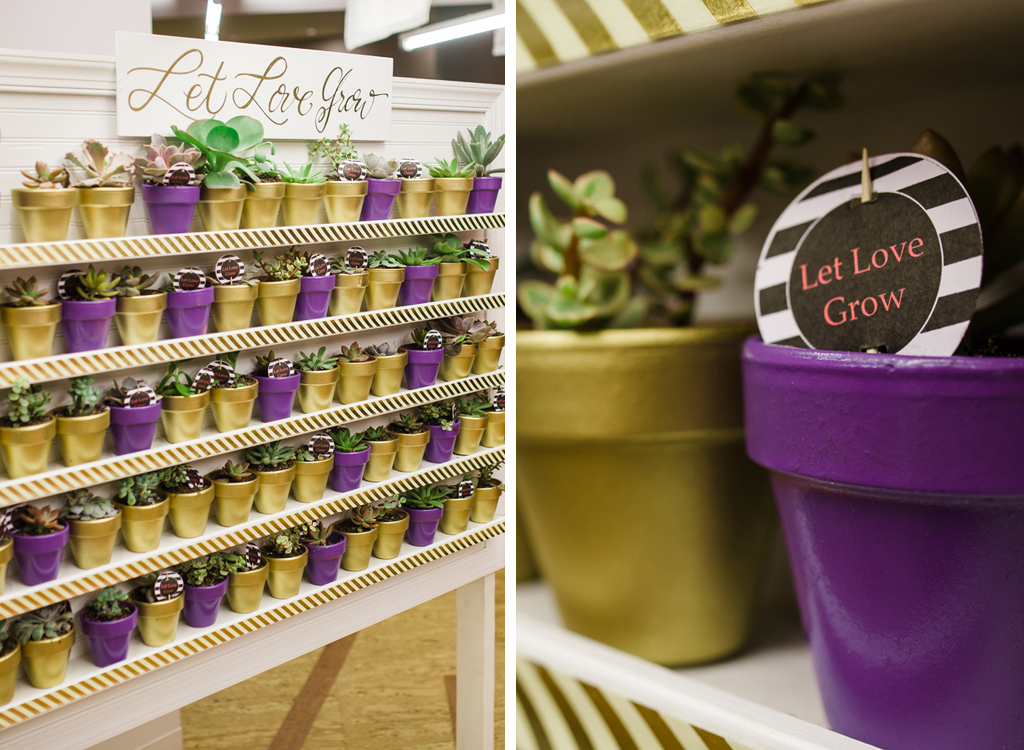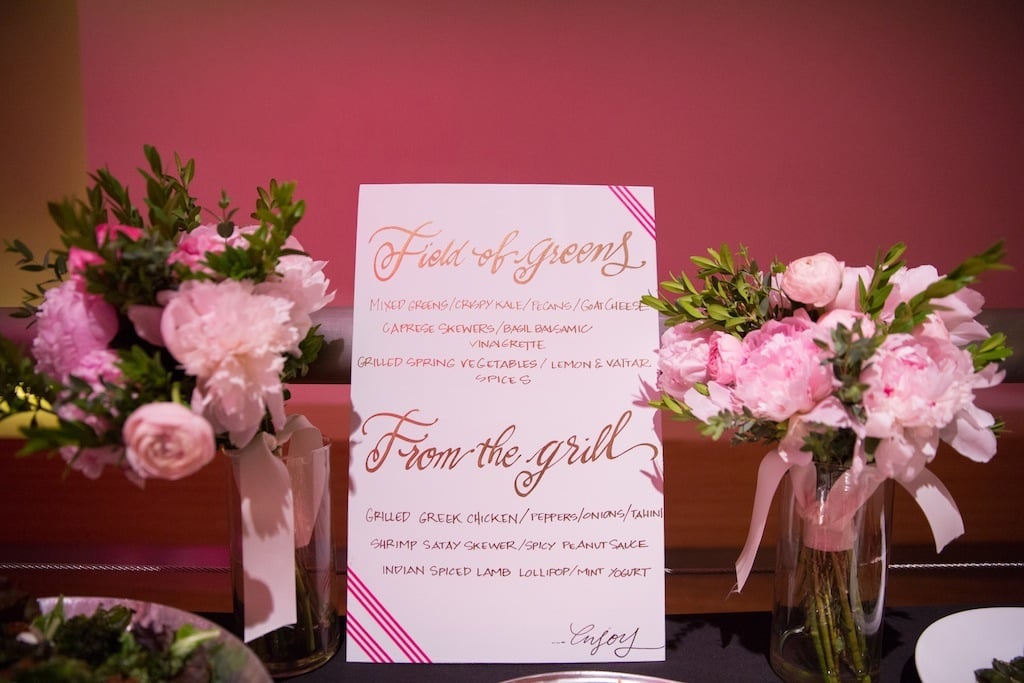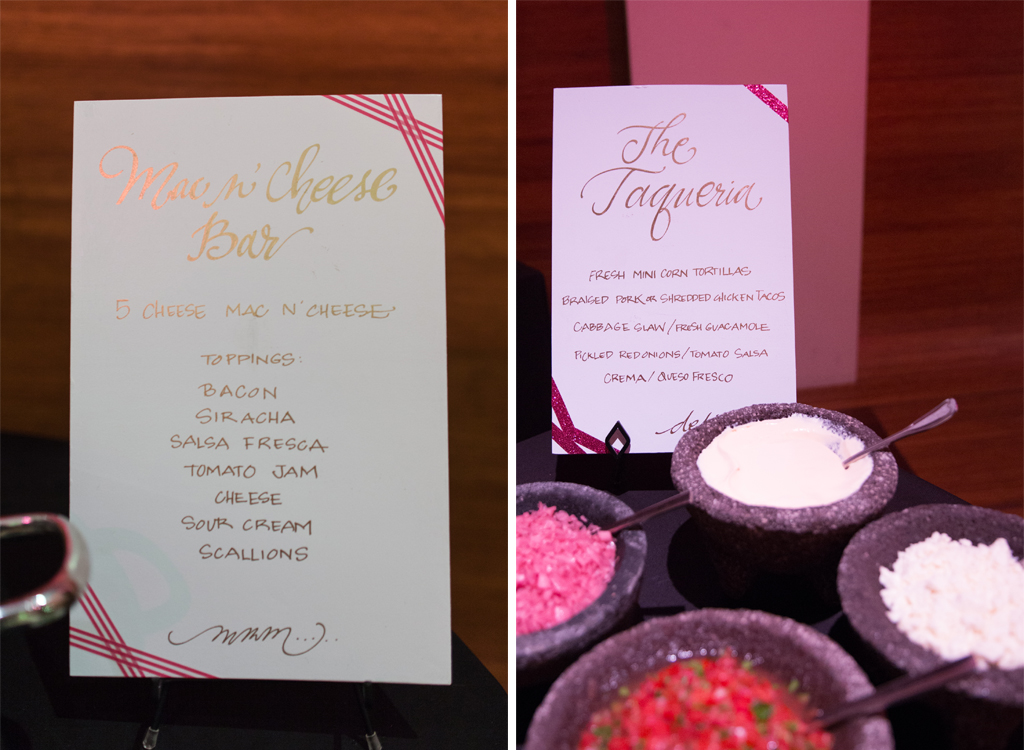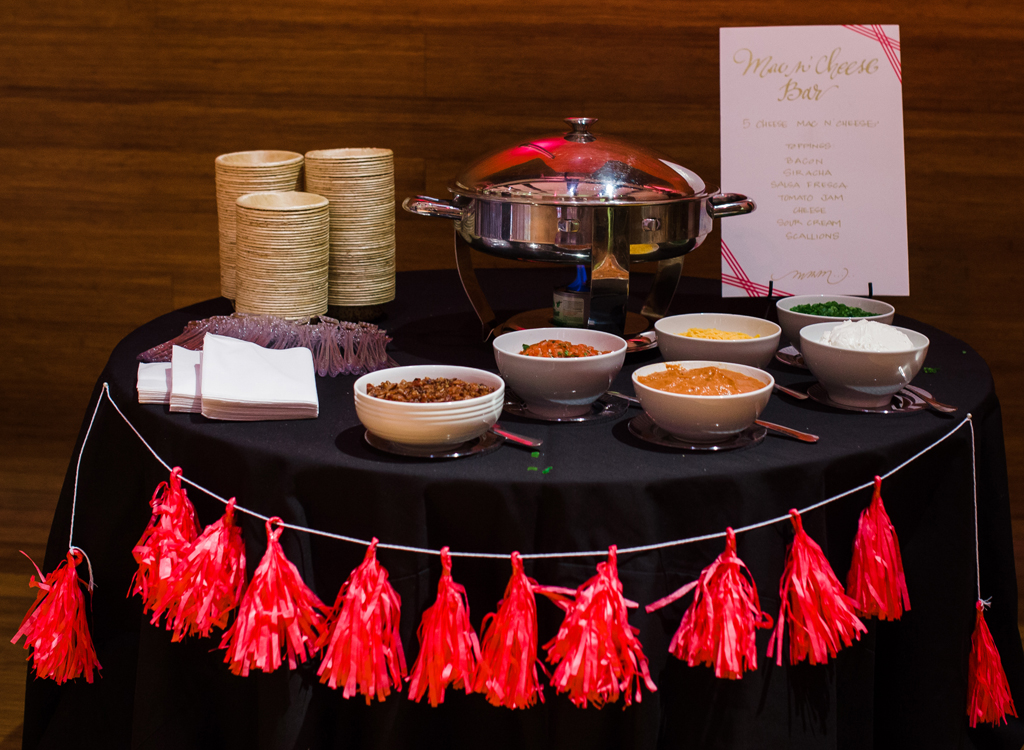 Two years later, Guli and Lindsey opted for a fun, modern wedding at Artisphere, which they filled with fuchsia accents, a fun floral backdrop, and a parade of their many nieces and nephews to kick off the ceremony. In place of a videographer, the couple strapped a couple of GoPro cameras to bottles of liquor so they could capture their guests enjoying the night and toasting in their honor.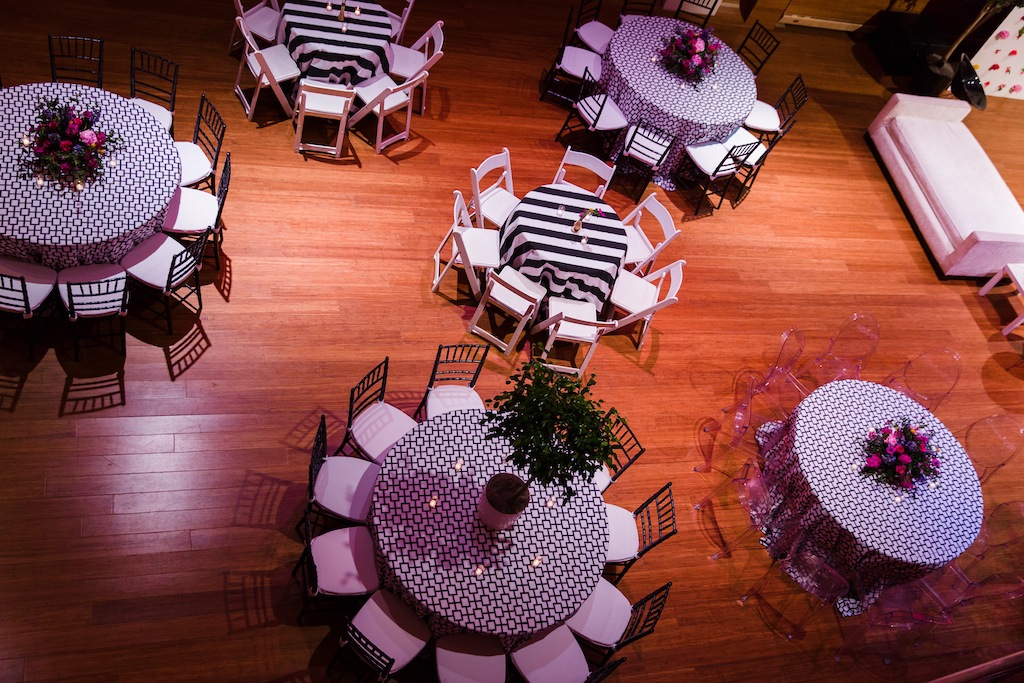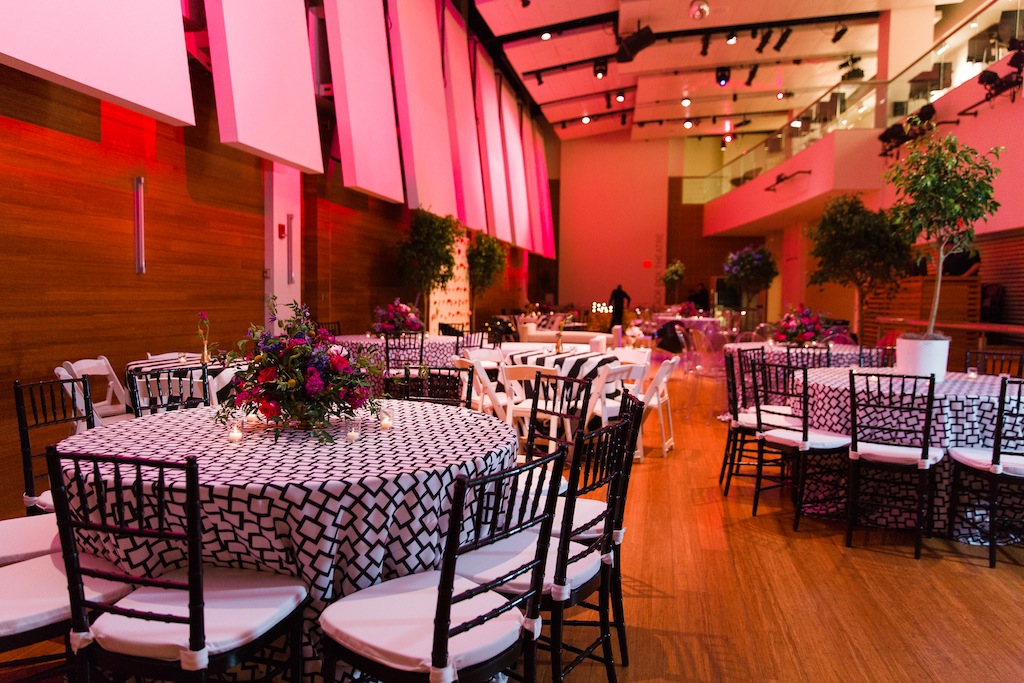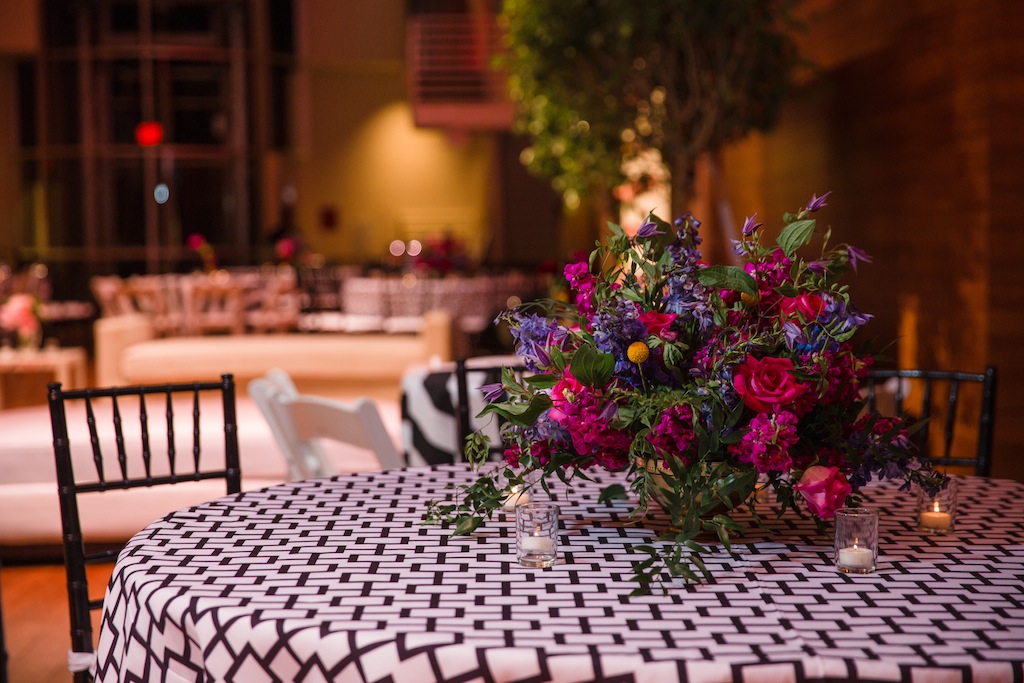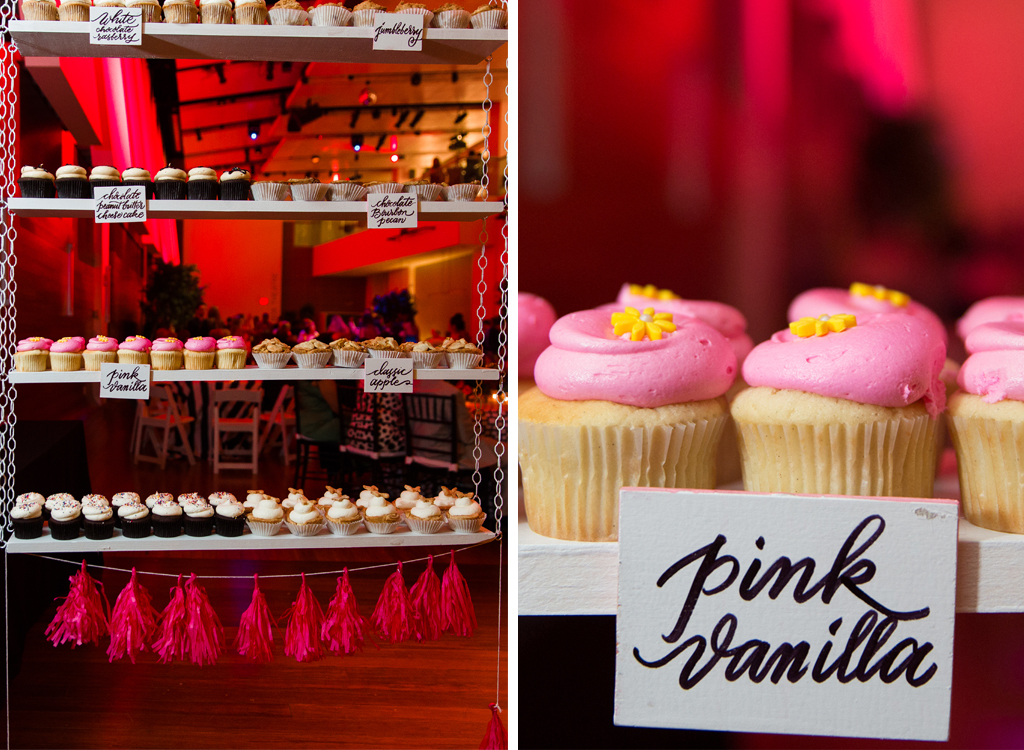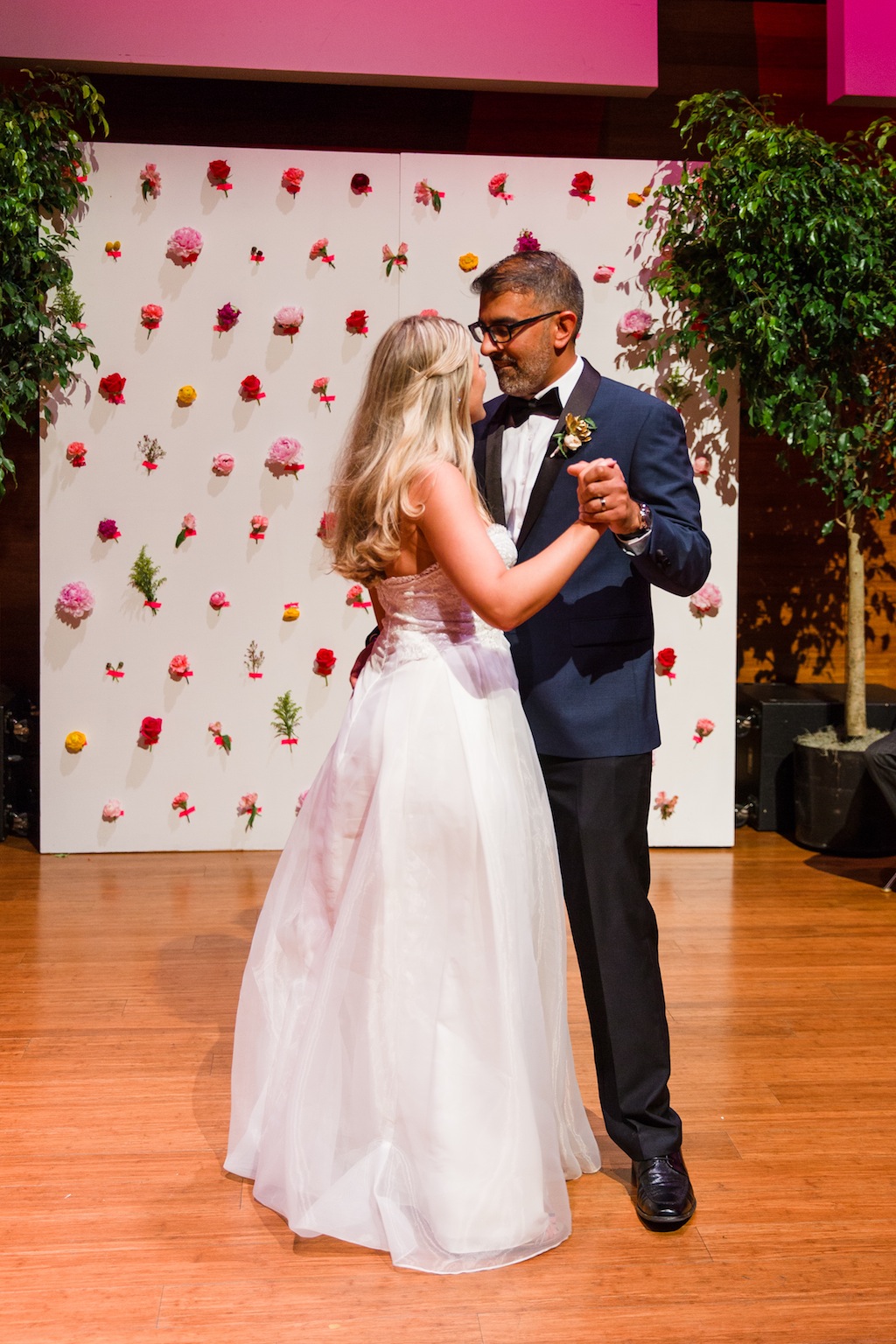 Rather than your typical tiered confection, the happy couple served sweets from a hanging bar, laden with Pie Sisters pie cuppies and Georgetown Cupcakes. After a night of celebrating in style, the bride and groom departed for a honeymoon backpacking across Thailand. All in all, the wedding was, "Everything I ever wanted."
VENDORS
Venue: Artisphere | Photographer: Taylor & Ben Photography | Event Coordinator: Roberts & Co. Events | Bride's Gown: Sarah Seven, Lovely Bride | Groom's Tux: Bar III, Macy's | Hair Dresser: Drybar | Makeup Artist: Gypsysol | Dessert: Pie Sisters and Georgetown Cupcakes | Florist: B Floral Event Design | Caterers: Spilled Milk Catering | Transportation: Uber | Music/Entertainment: Mixing Maryland | Invitations: Monzack Designs and Mastermind Graphics | Live Plants: Plants Alive | Rentals: DC Rental | Lighting: Artisphere | Calligraphy: Pretty Mail Calligraphy
Looking for the perfect caterer to keep you guests full and happy? Start your search with our list of Washington's top caterers.