Like Nate McMaster and Jenna Karstens, Corey Cooper and Mark Messervy were also scheduled to wed this past Saturday at Washington's LDS Temple. Also like Nate McMaster and Jenna Karstens, their ceremony also got bumped to Friday due to the crazy snowstorm. Luckily, Cooper and Messervy were working with understanding photographers. Ashley and Jeremy Mitchell of We Are The Mitchells made the trek up from Virginia Beach to Washington a day ahead of schedule to capture the snowy magic.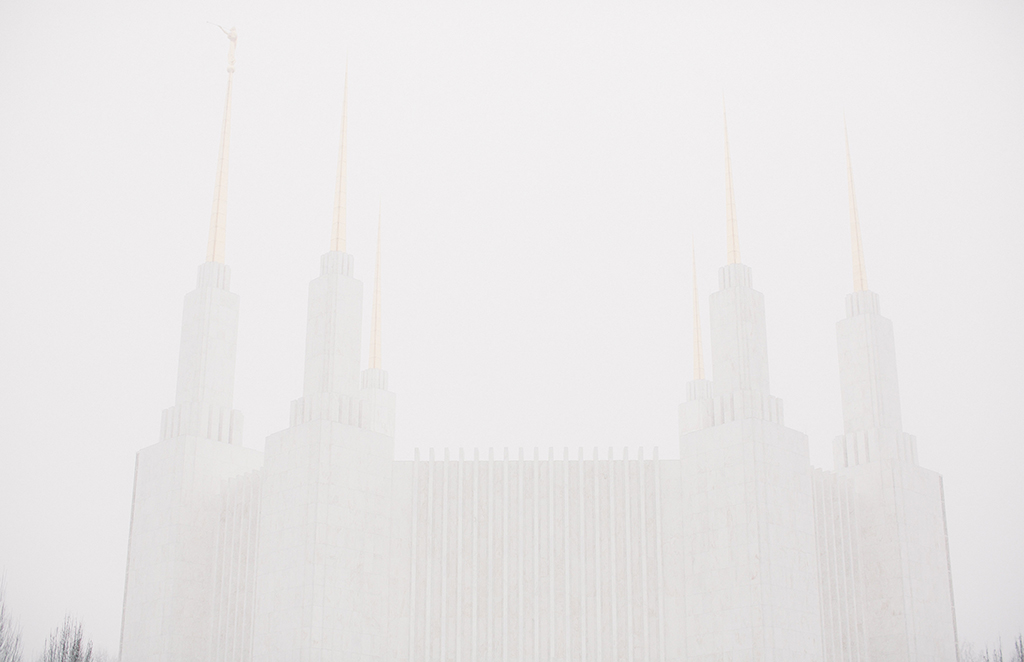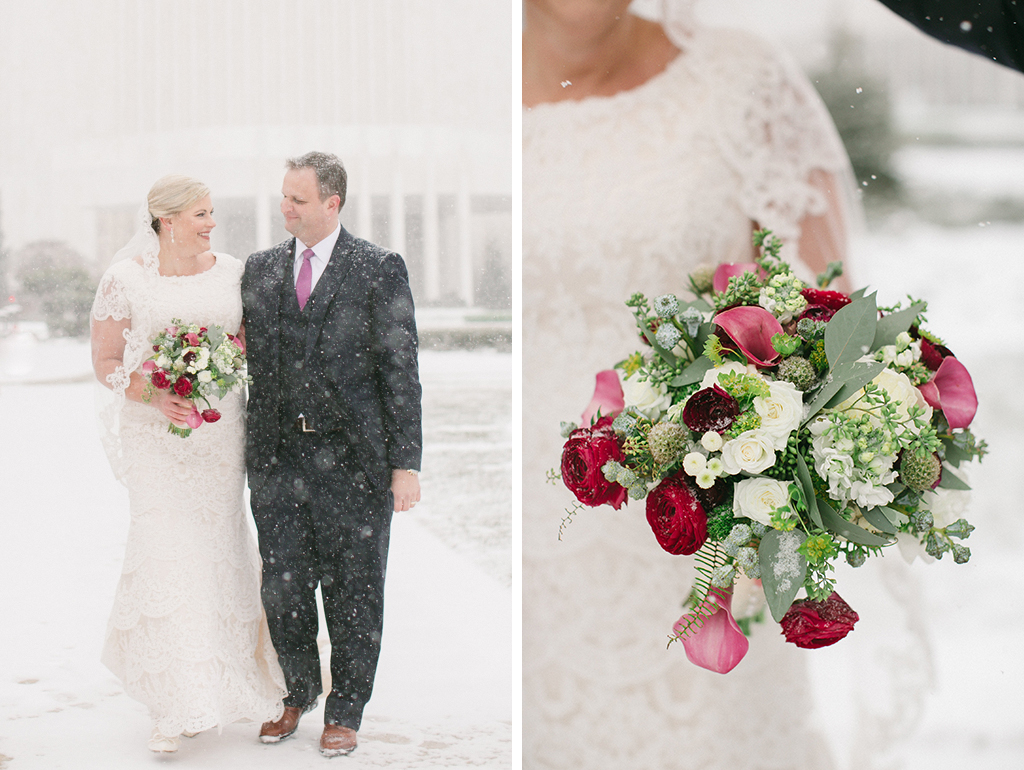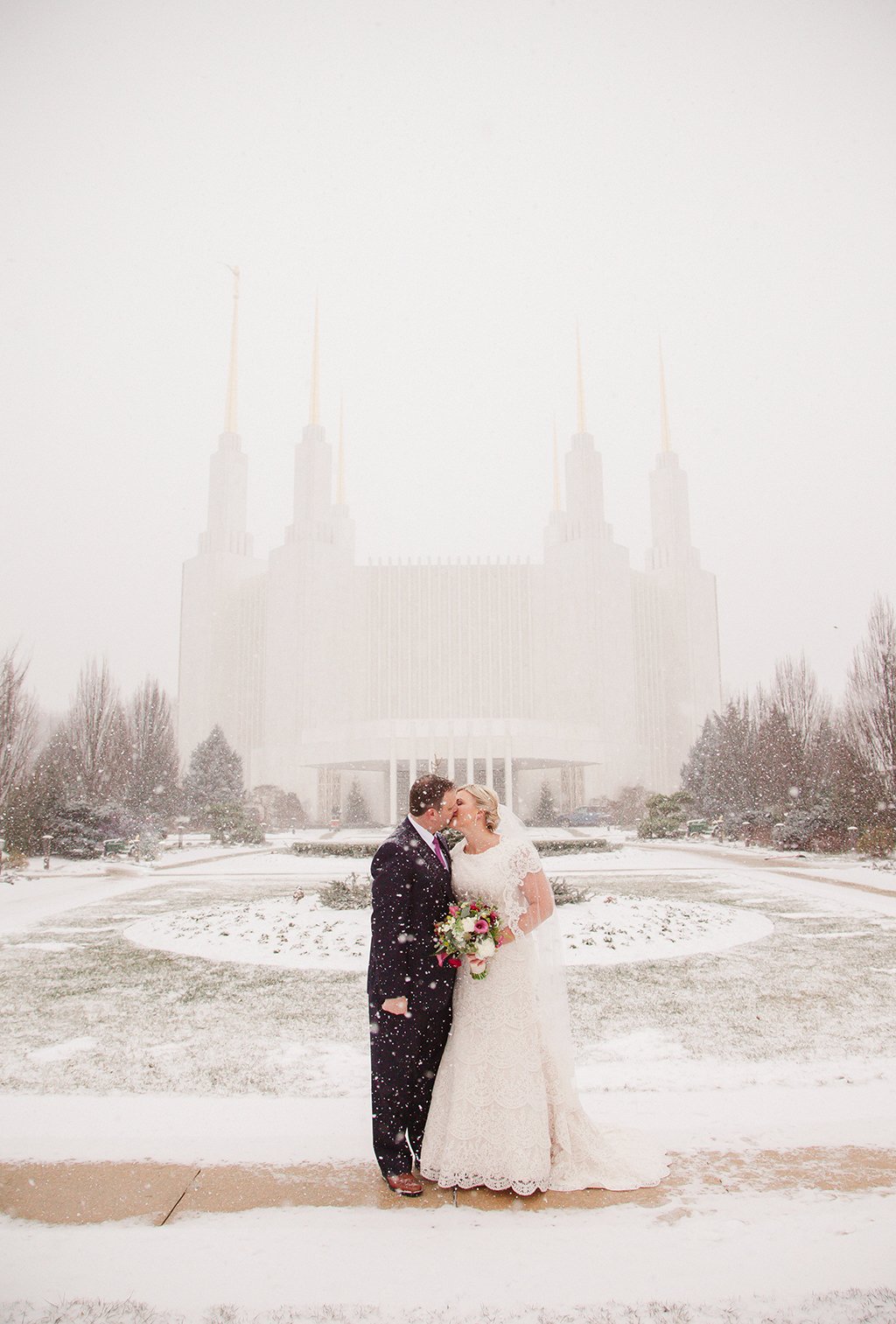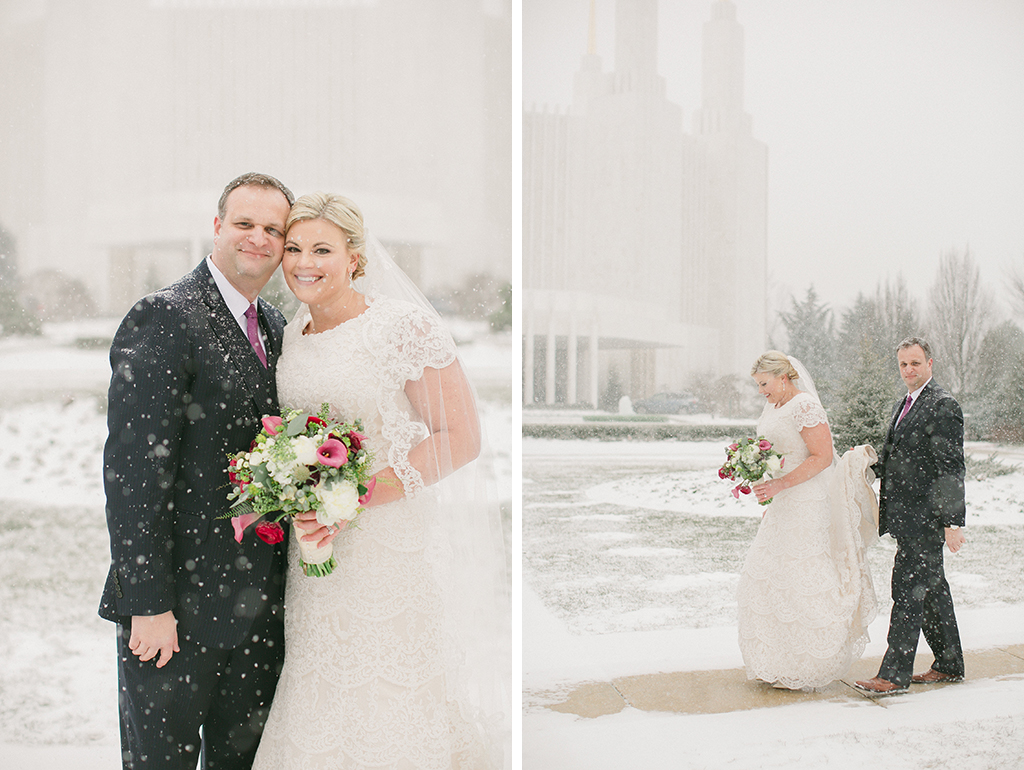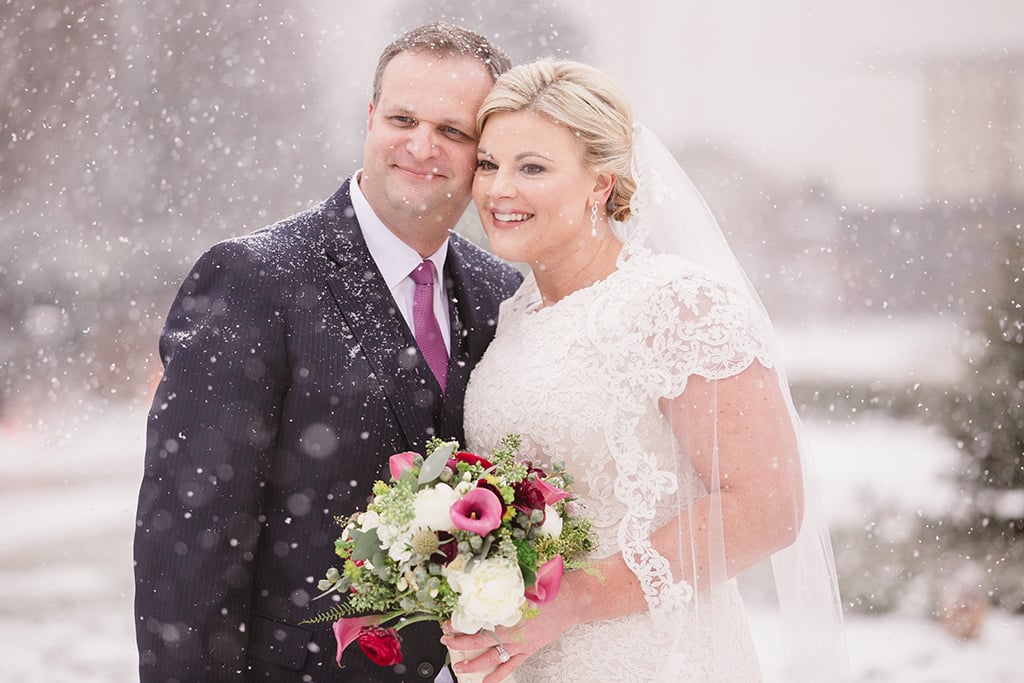 "On the drive to the Temple [Friday morning] there was no snow at all," Ashley says. "By the time [they were finished with the ceremony], it was full on blizzarding."
Despite a drastic cut in guest list (Ashley estimates that only 50 to 60 out of 100 guests were able to make it), the couple stayed in good spirits, posing for some beautifully dramatic portraits outside of the Temple.
"They handled everything with such grace and positivity," says Ashley of the photo session. "It was super sweet the way they kind of hung on to each other. I didn't have to do anything."
Also helpful: the couple's' parents, who were off to the side holding jackets and large umbrellas for protection from the elements between shots.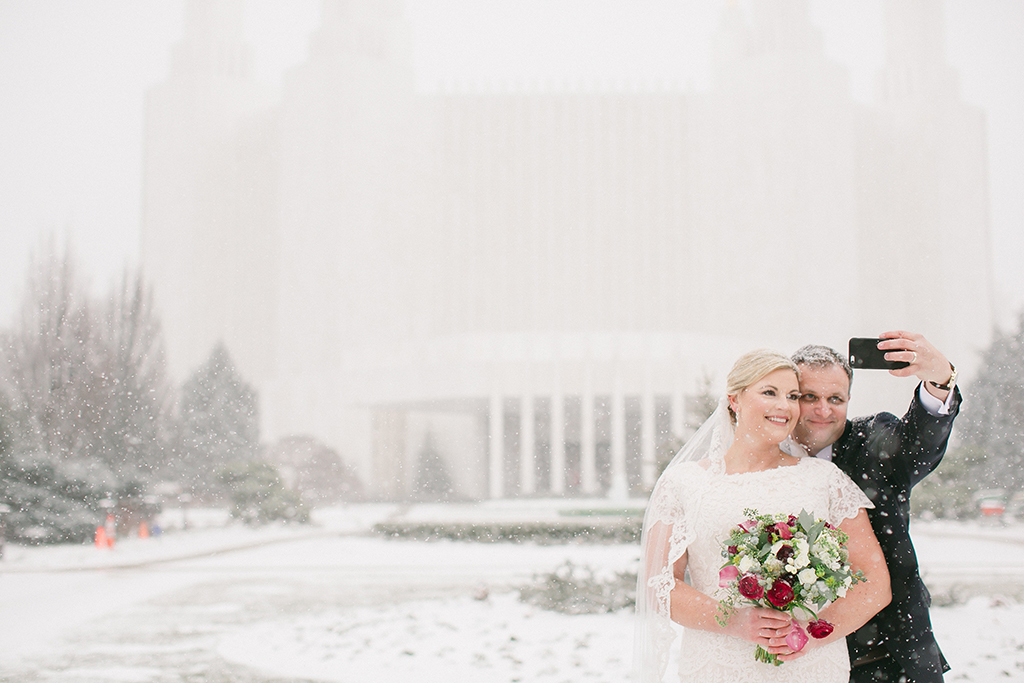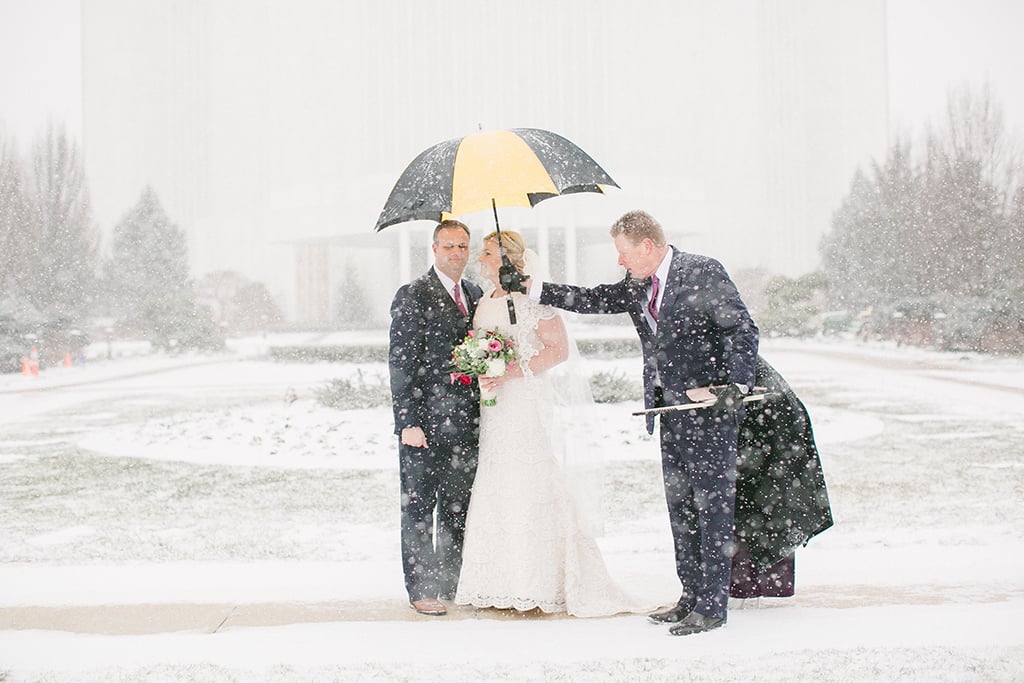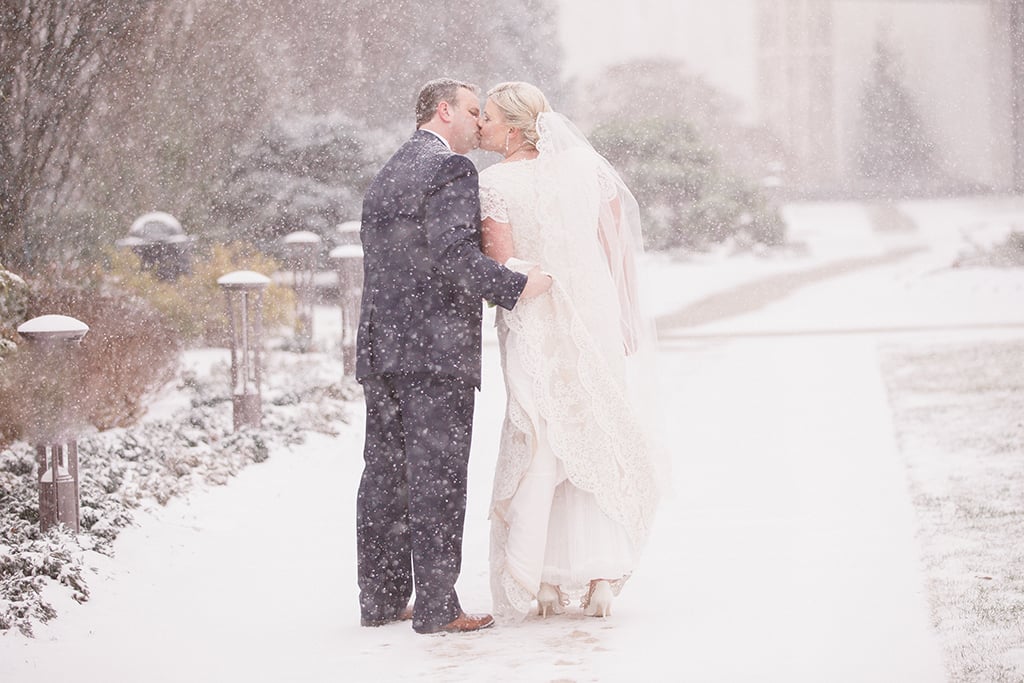 The luncheon reception at the Pentagon City Ritz-Carlton went on according to plan on Saturday, with Ashley and Jeremy walking a half-mile in the snow to reach it. Ashley was particularly impressed with the bride's attitude throughout the process.
This is what happened, she remembers Cooper saying. This is what it is, so I'm going to accept it and enjoy it. 
"Besides," Ashley adds, "How many people can say they got to do this? Probably only three this weekend."