1. Put a crab mallet and some Utz chips in your welcome basket.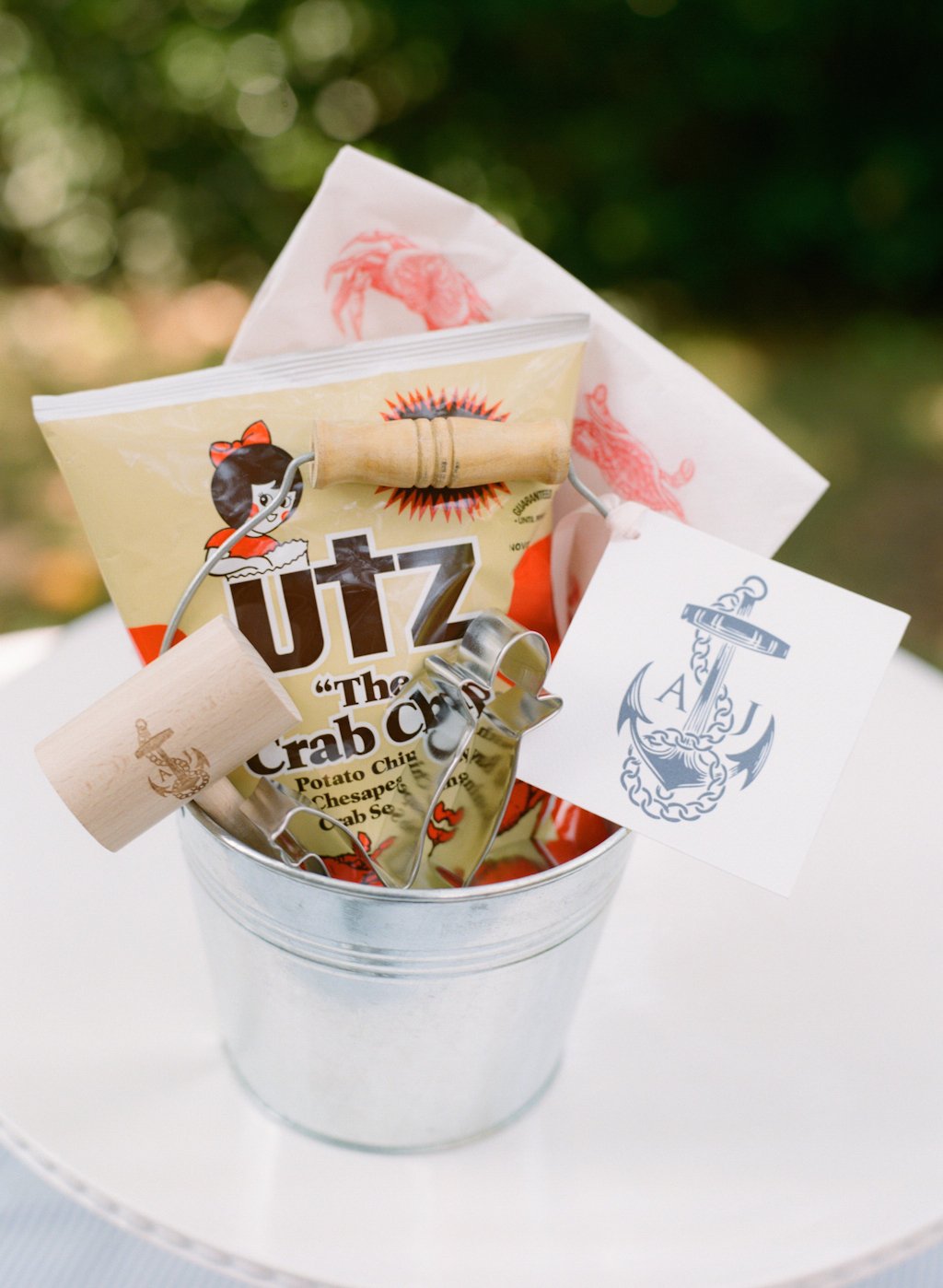 Two necessities for proper Eastern Shore living.
2. Plan your ceremony right on the water.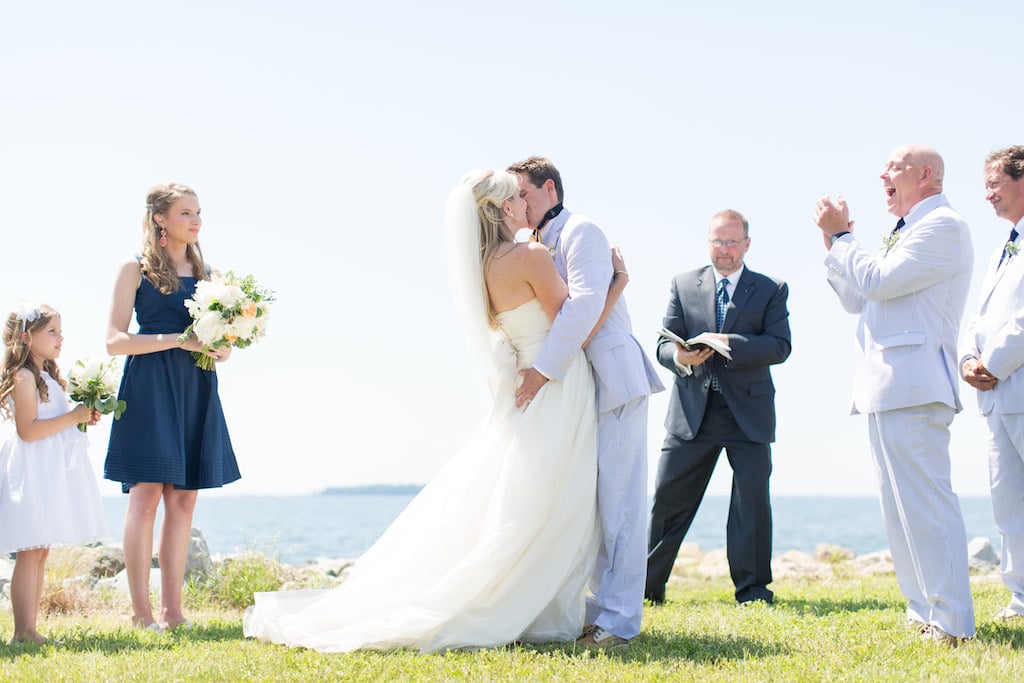 No ceremony decor needed.
3. Or rent Gibson Island for the wedding weekend.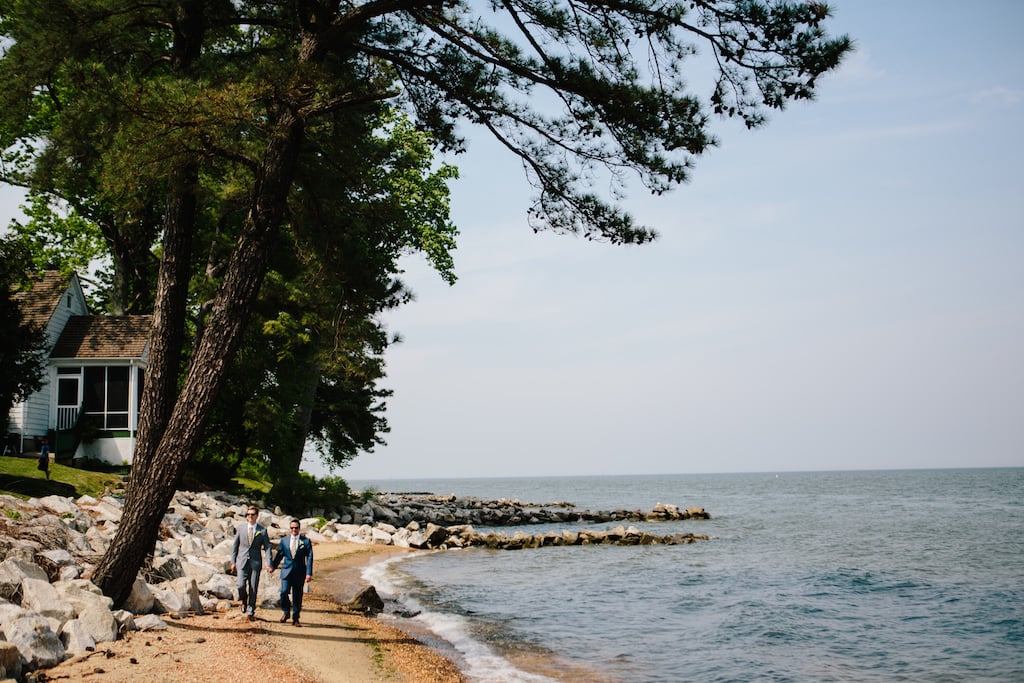 Follow the lead of these gentlemen, who rented part of Gibson Island for their outdoor wedding celebrations.
4. Hire a roaming raw bar for cocktail hour.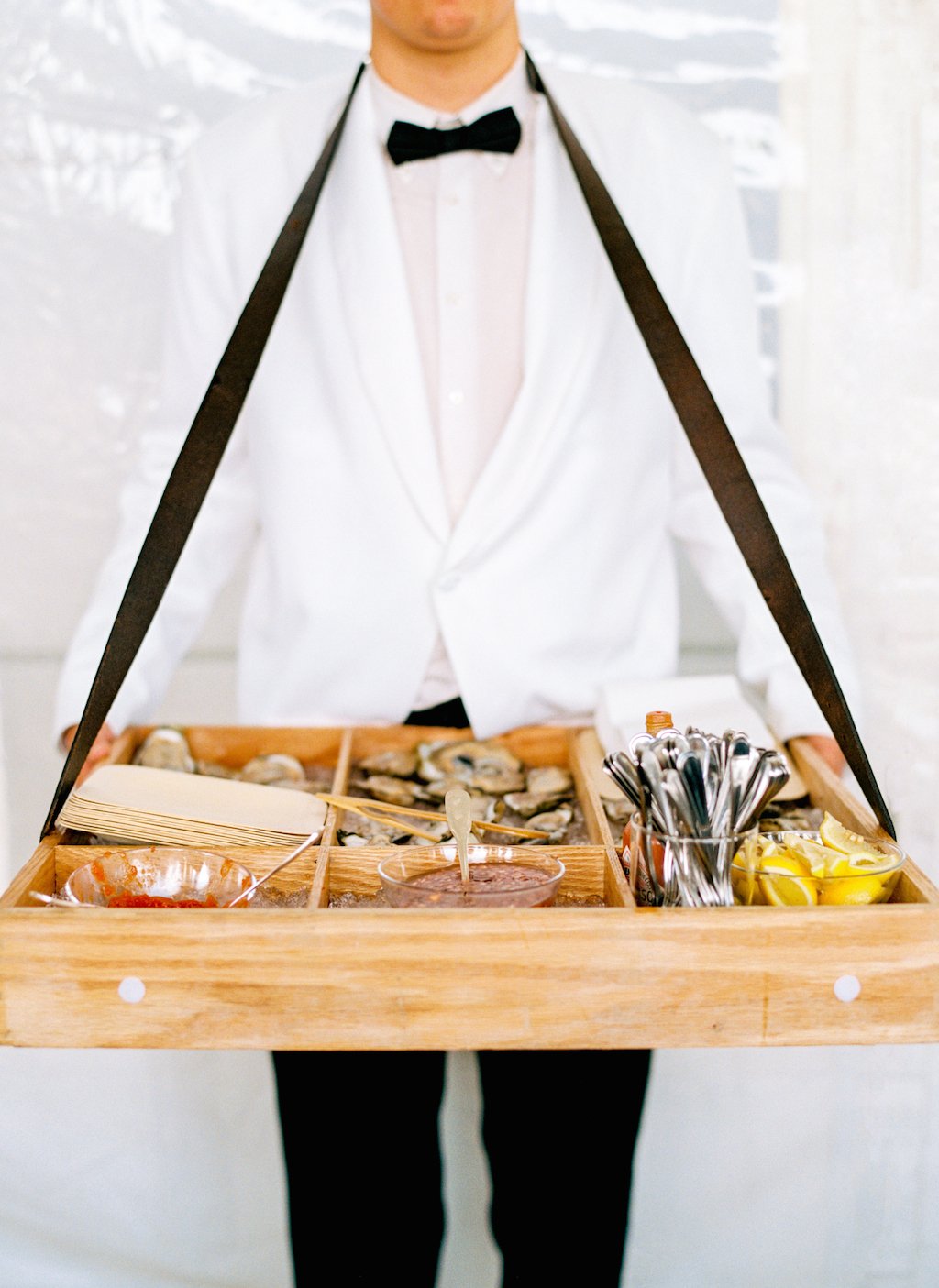 Wow your guests with Chesapeake Bay oysters that will follow them through the party.
5. And serving crab cake appetizers is an obvious must.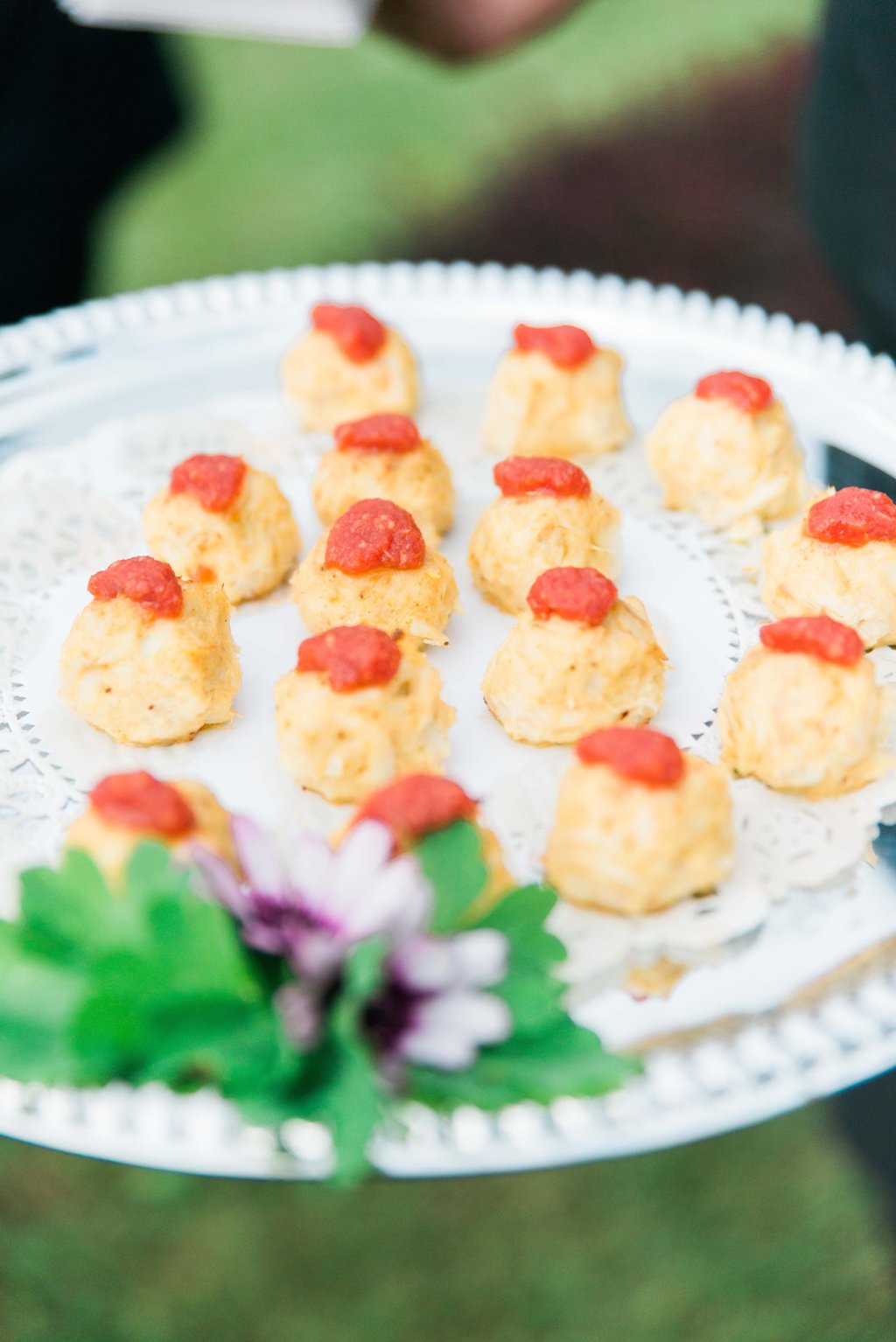 But you already knew that, didn't you?
6. Include some seafood instructions for any landlubber guests.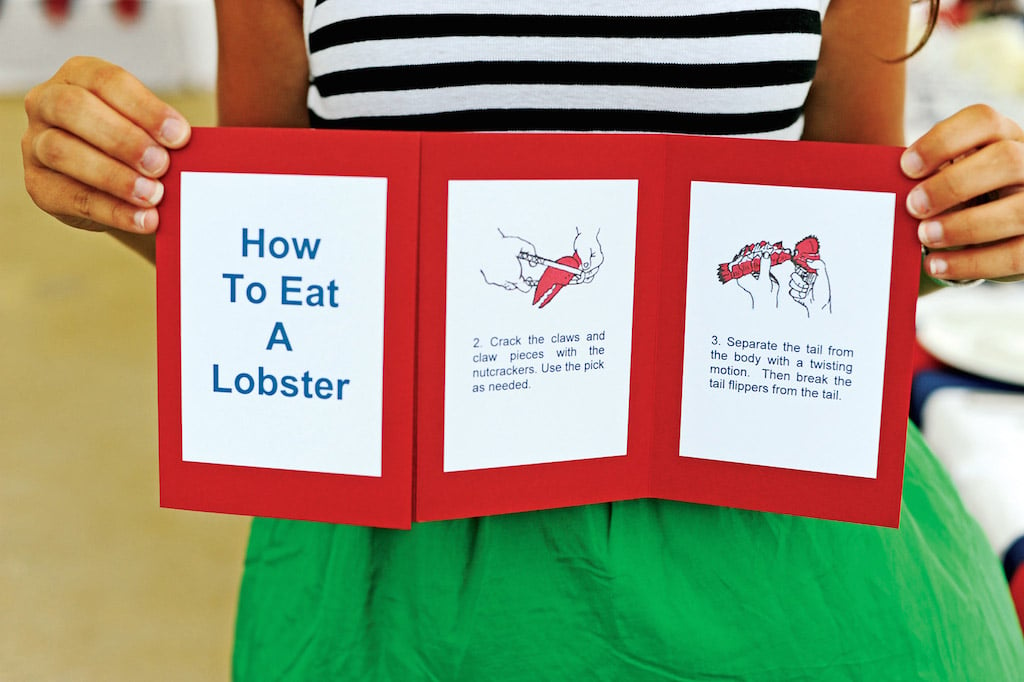 7. Use a rowboat as your beer cooler.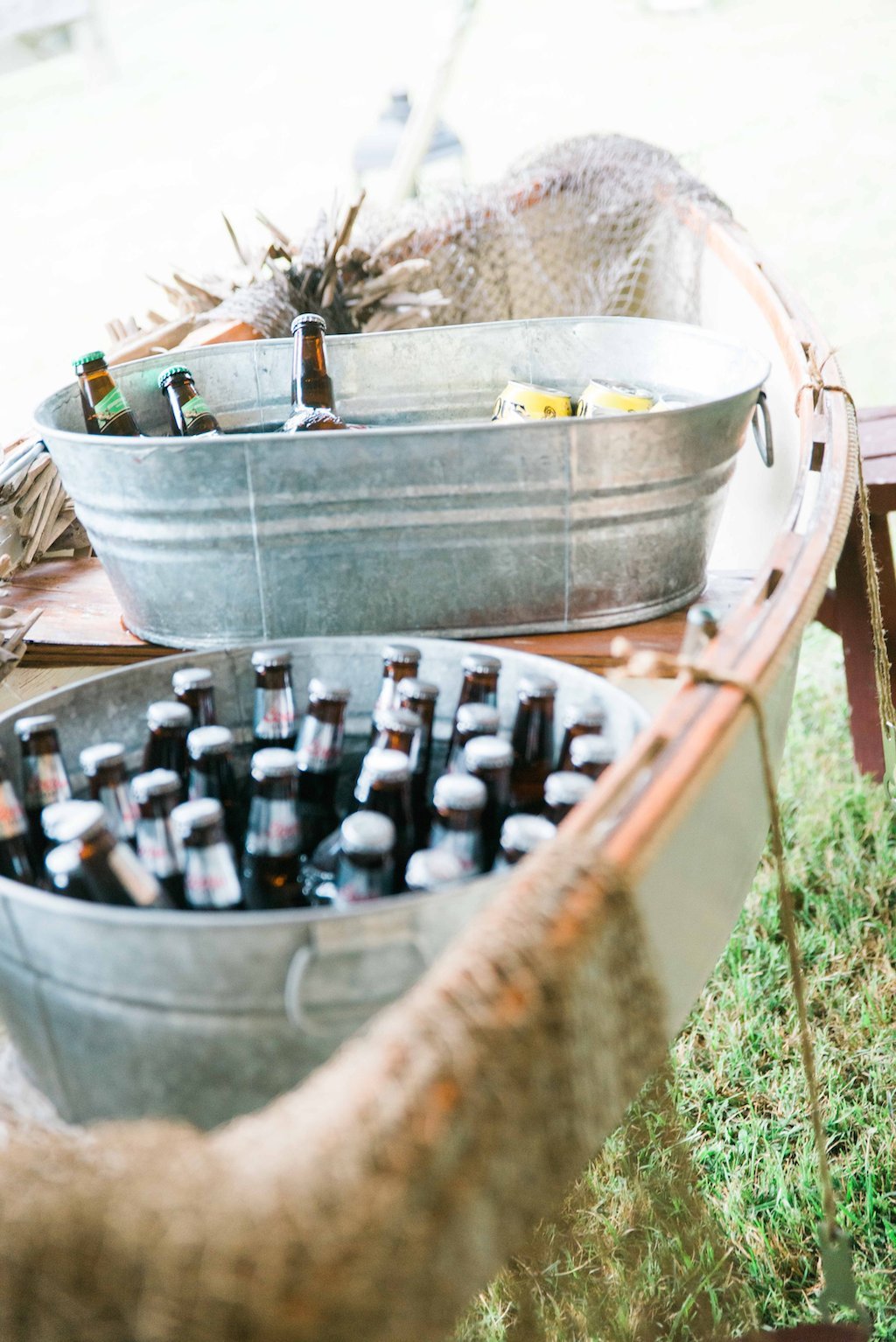 Because a boat is way cuter than a bar.
8. Include a preppy, navy blue stripe in the decor wherever possible.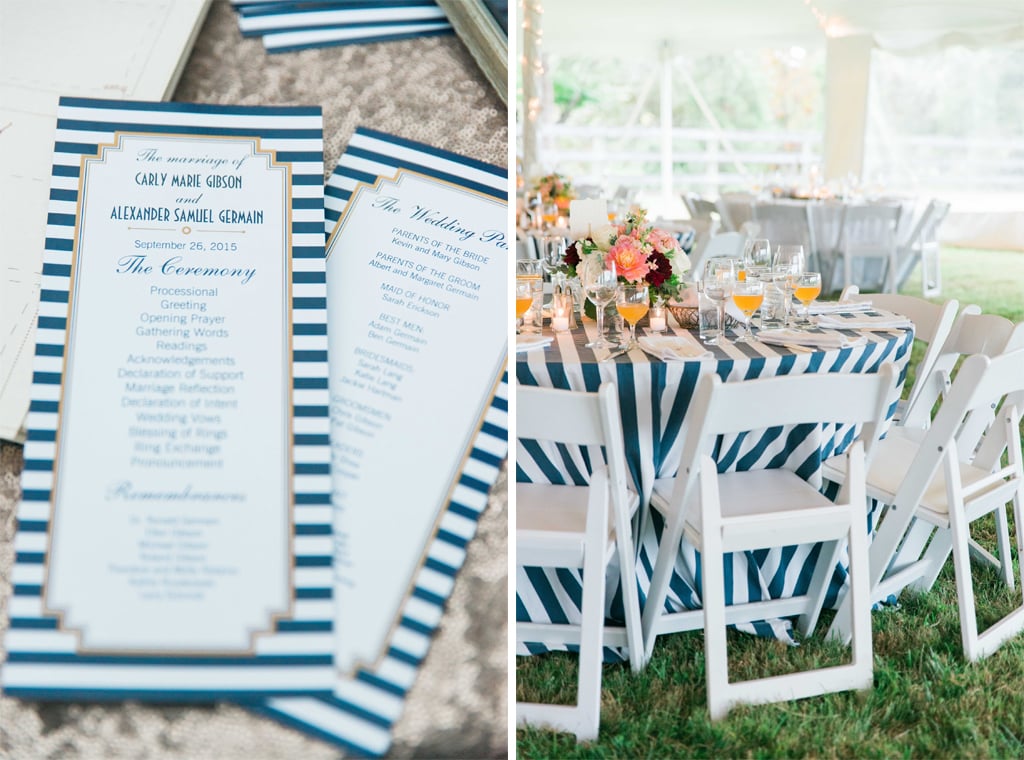 Because navy blue and nautical themes go together like lobsters and butter.
9. And include a crab motif as well.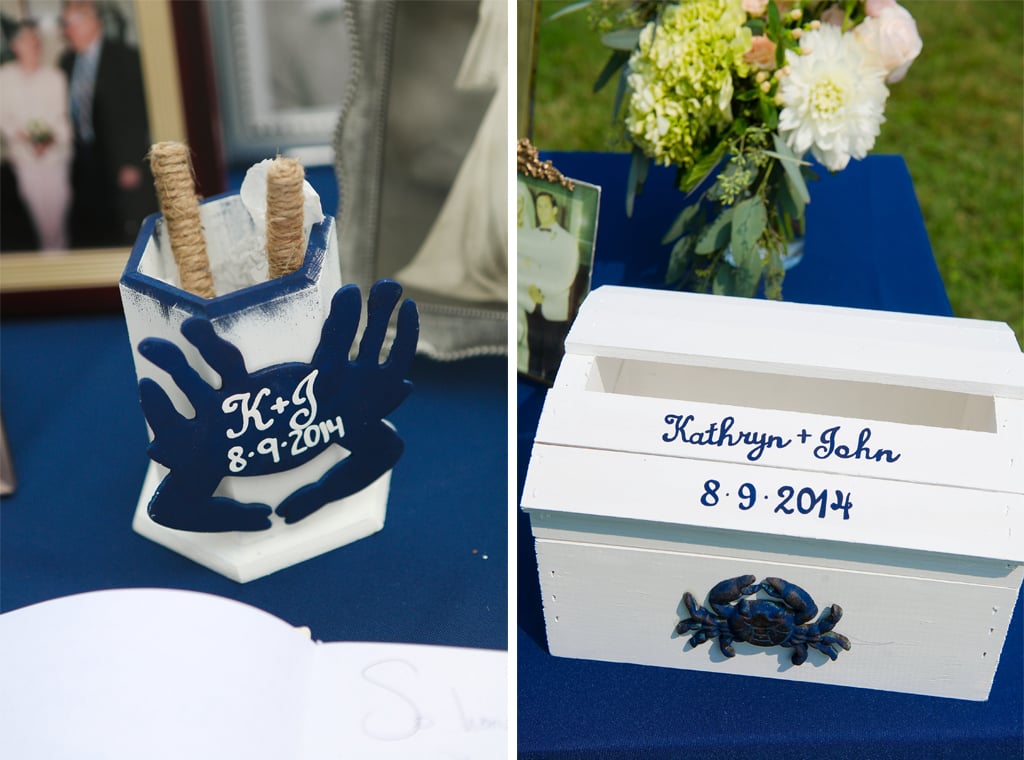 Print tiny crabs on cocktail napkins, on escort cards and invitations, or on your cake. The options are endless.
10. Incorporate a compass into your wedding crest.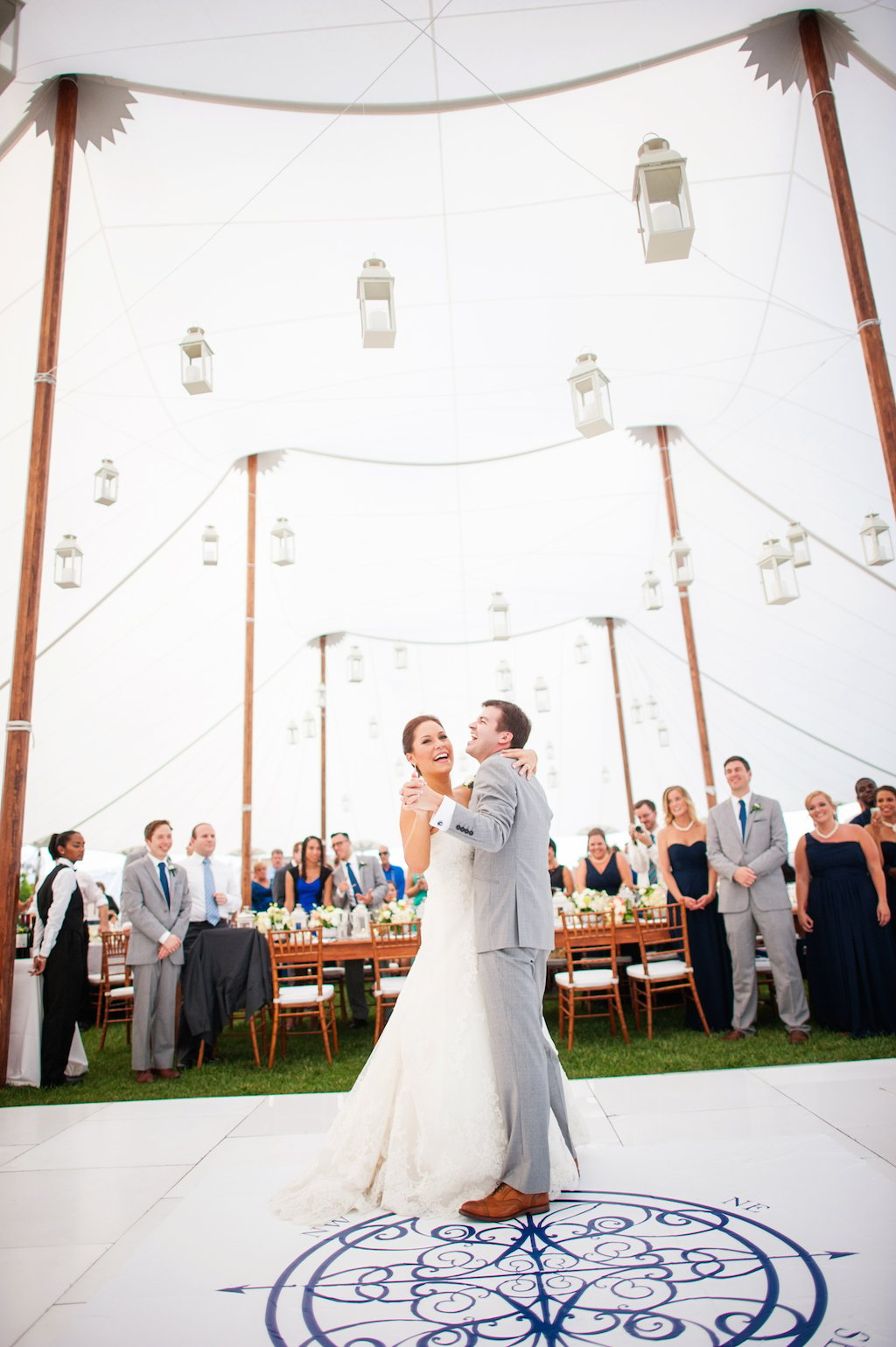 Custom wedding crests are an awesome way to celebrate a couple's unique traits. Give it an Eastern Shore flair by including a compass, like Anna and Kevin did at their Chesapeake Bay Maritime Museum wedding.
11. Hang life preservers on the back of the bride and groom's chairs.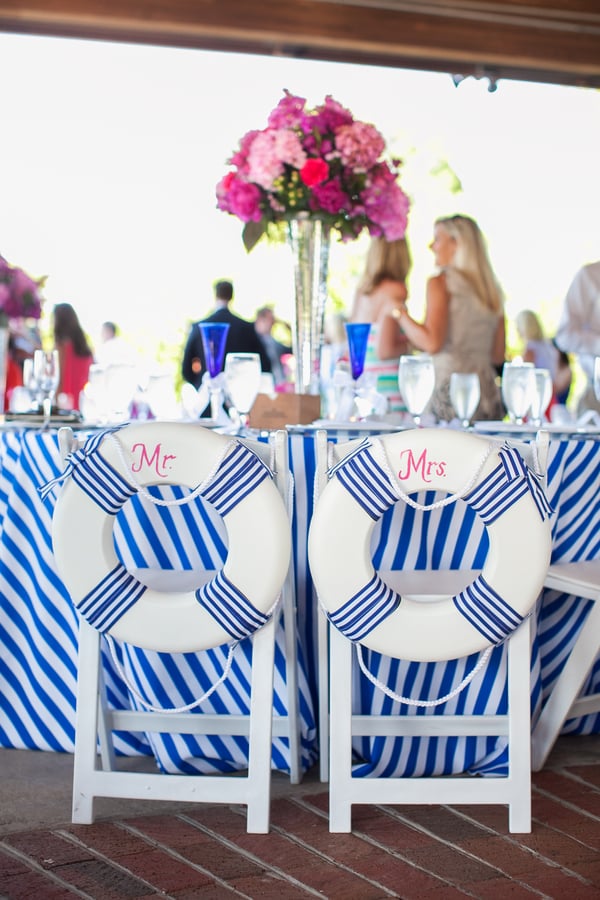 A cute and easy decor addition.
12. Use empty oyster shells to serve seasonings.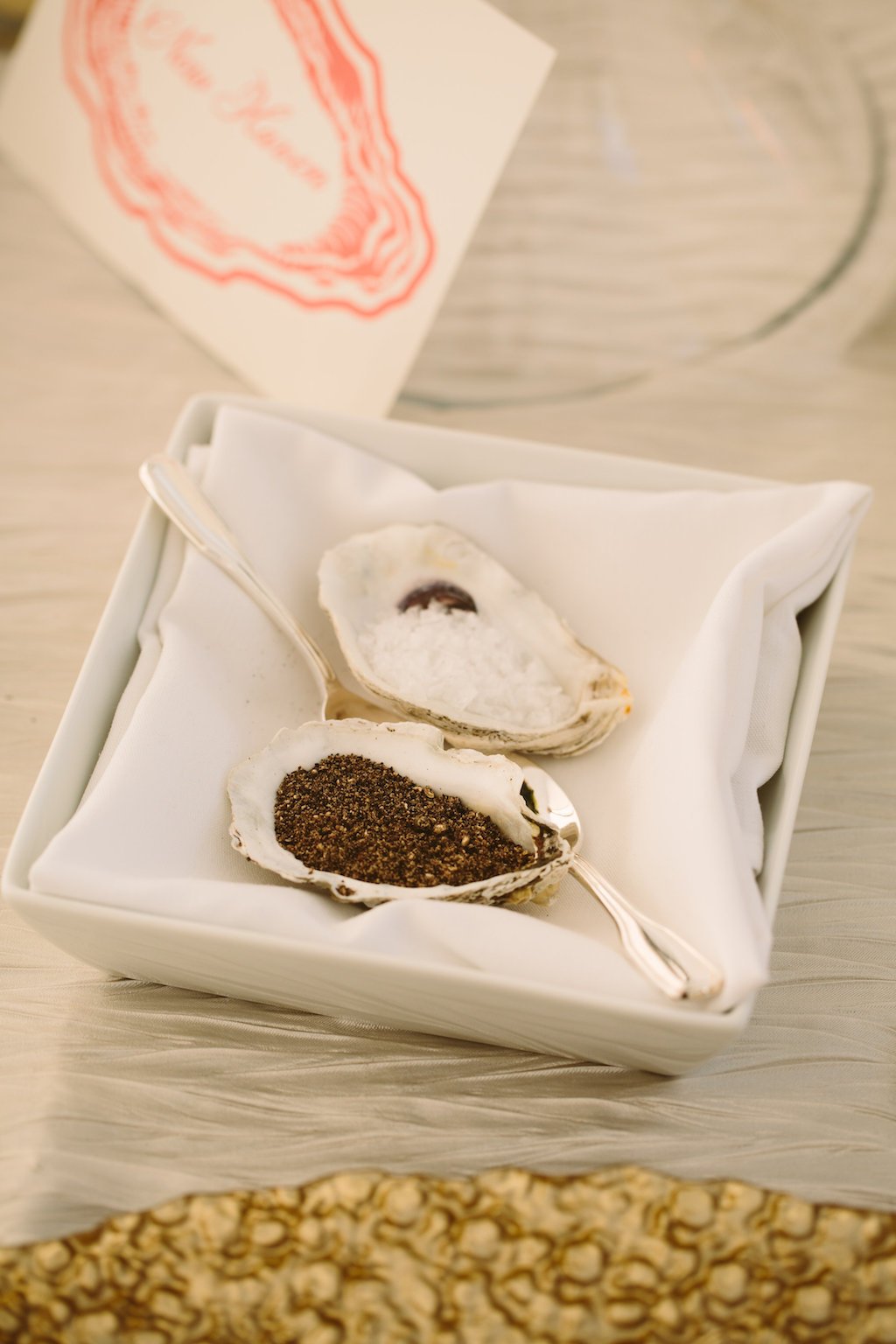 An elegant addition to your tablescape.
13. Let nautical symbols act as table numbers.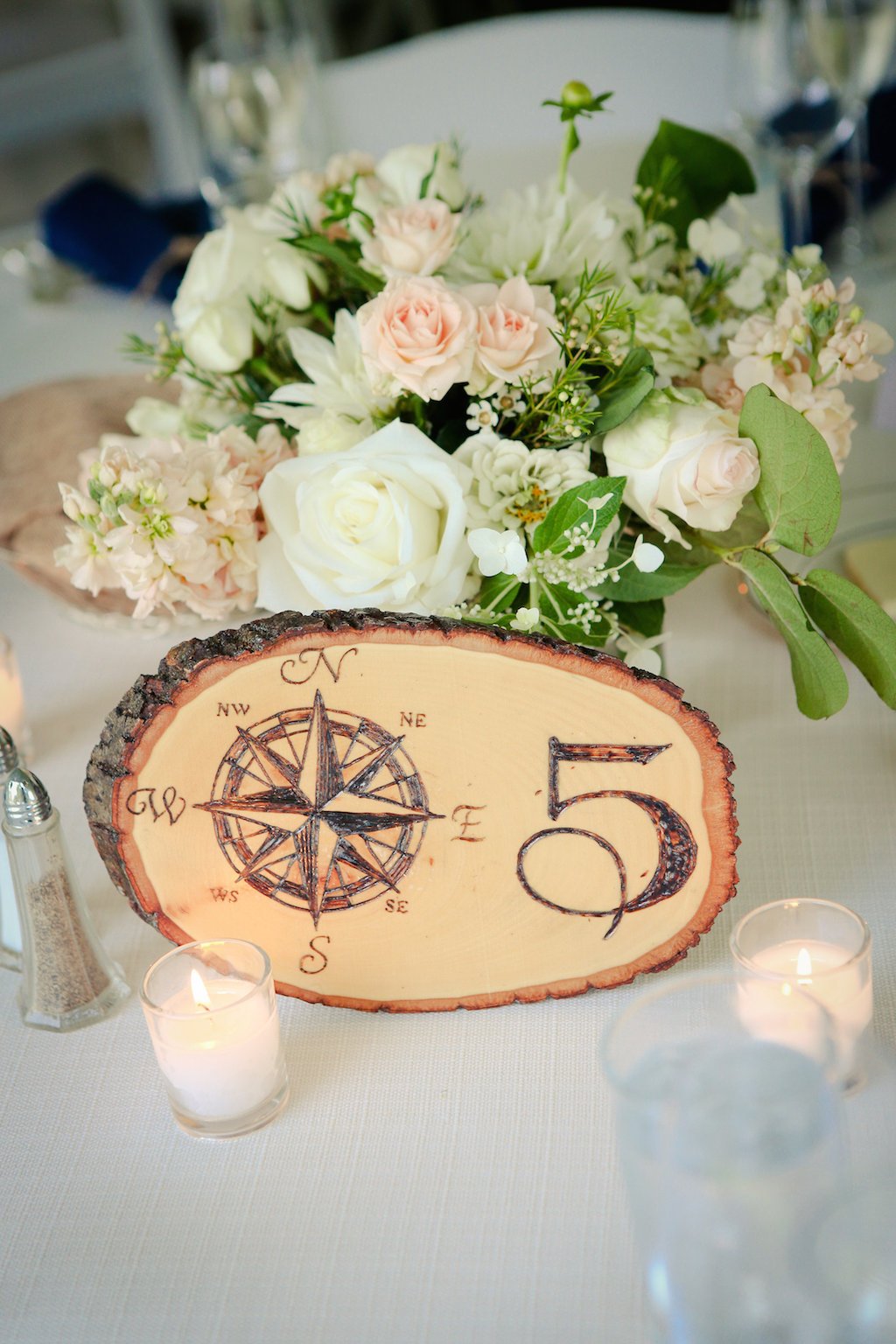 These wood carved versions were hand-carved by the groom at this Eastern Shore wedding.
14. And replace centerpieces with lighthouse-inspired lanterns.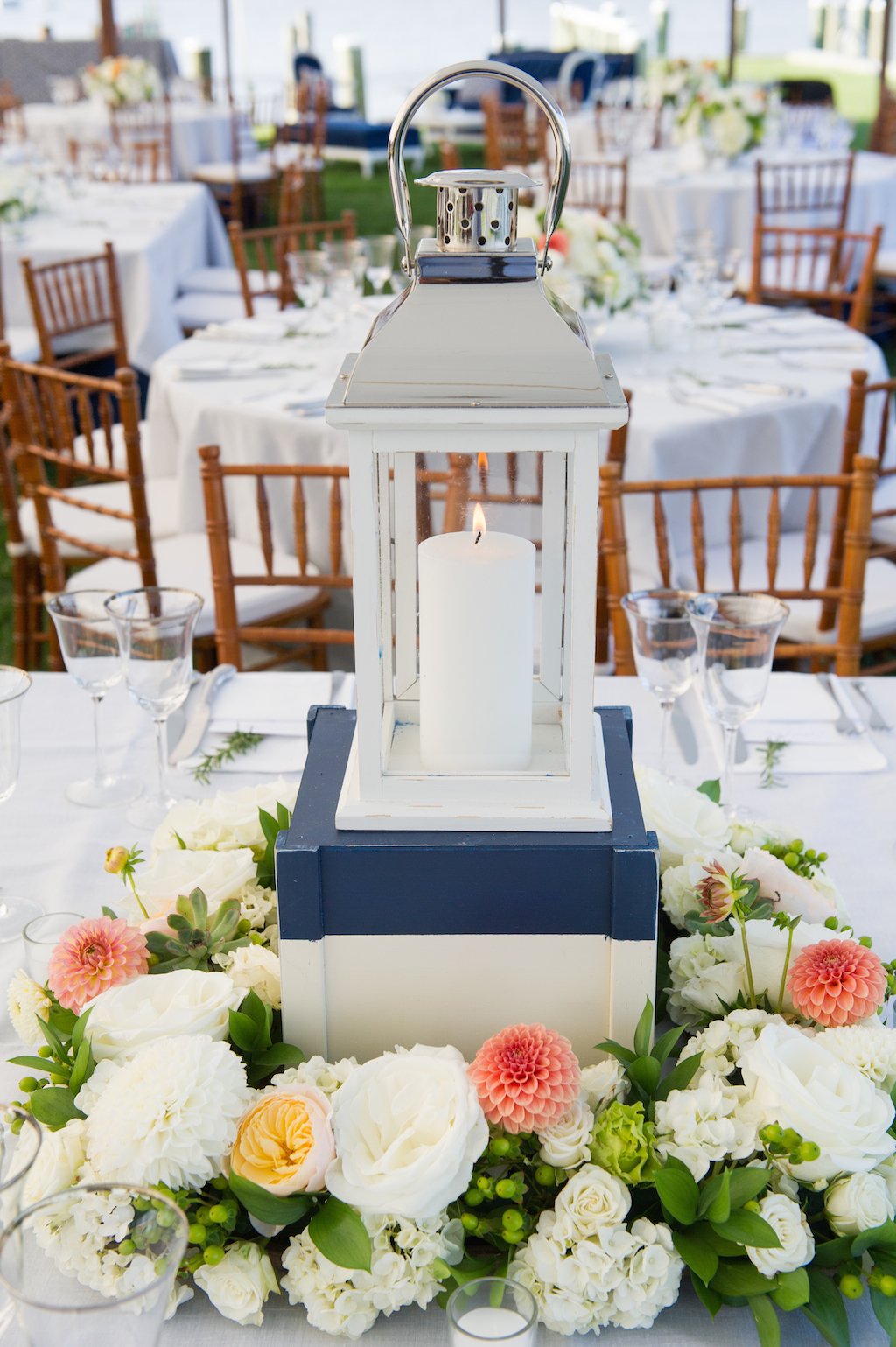 Swap out giant floral arrangements with something more seaside-inspired.
15. Pose for portraits on a dock.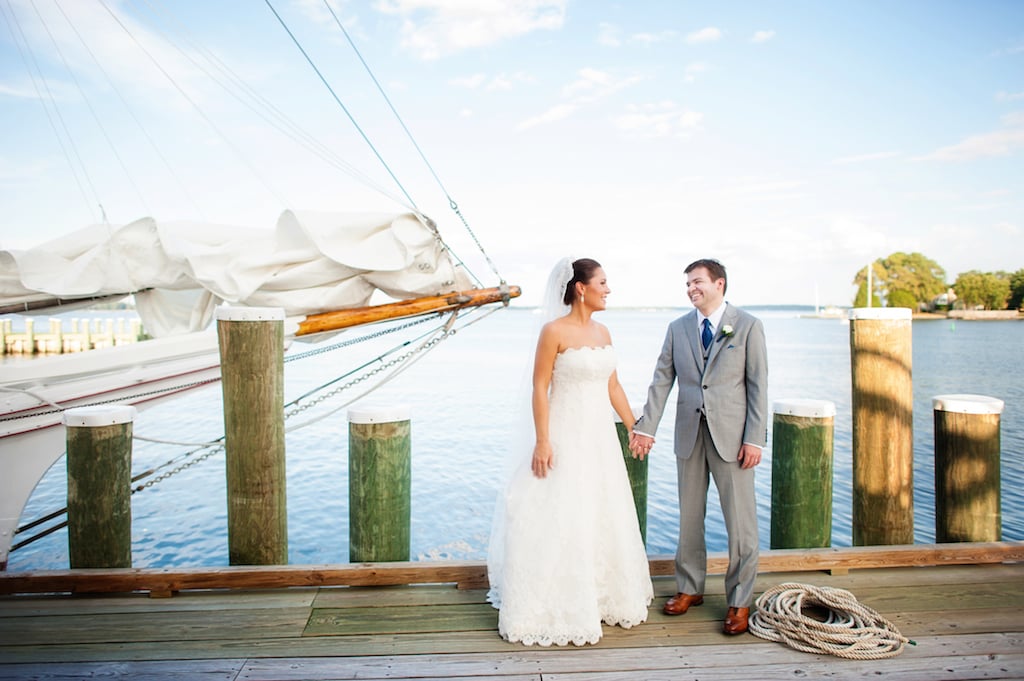 Bonus points if you get a sailboat in the background.
16. Open your tent to reveal the water-front views.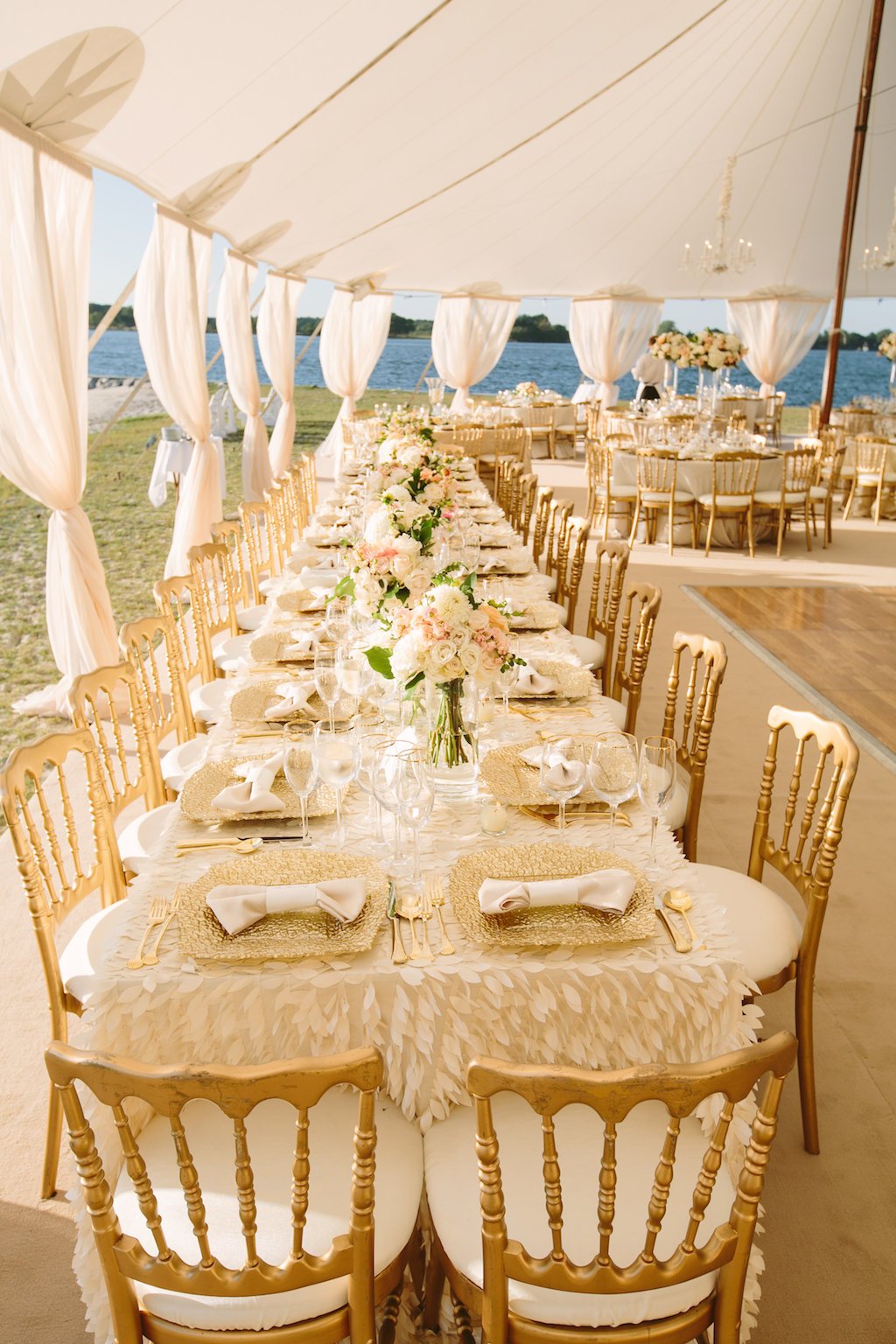 Tents are perfect for outdoor receptions, but you definitely won't want yours to block the view.
17. Have the groomsmen ditch the black suits.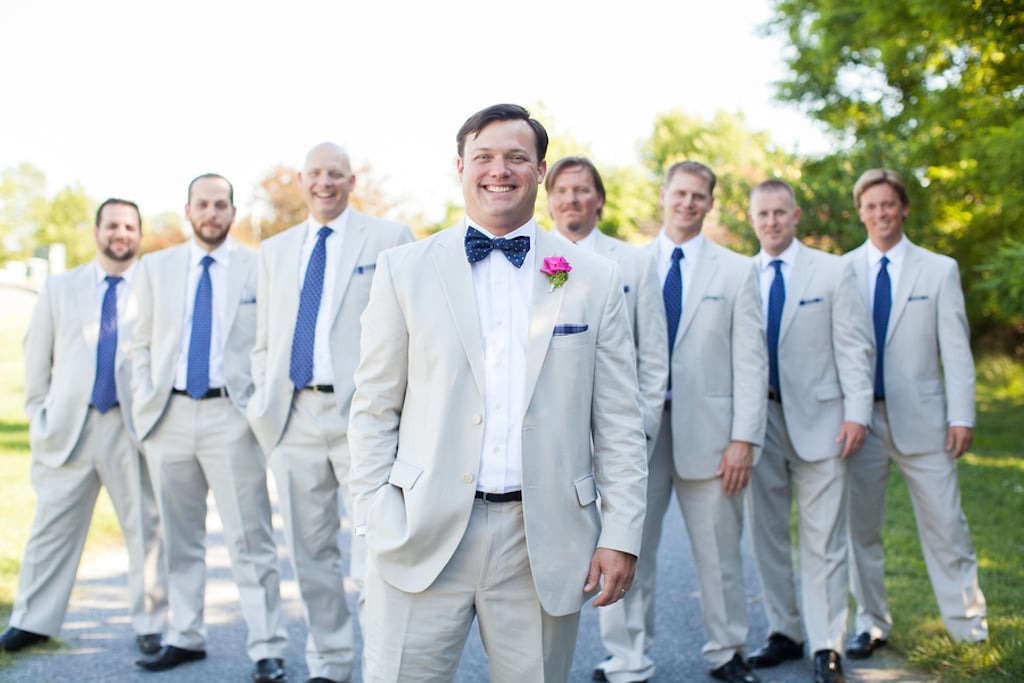 Dress the gentlemen in your wedding party in lighter fabrics–such as tan or seersucker suits–for a look that's a little less heavy for the shore.
18. Take your wedding party on a boat cruise.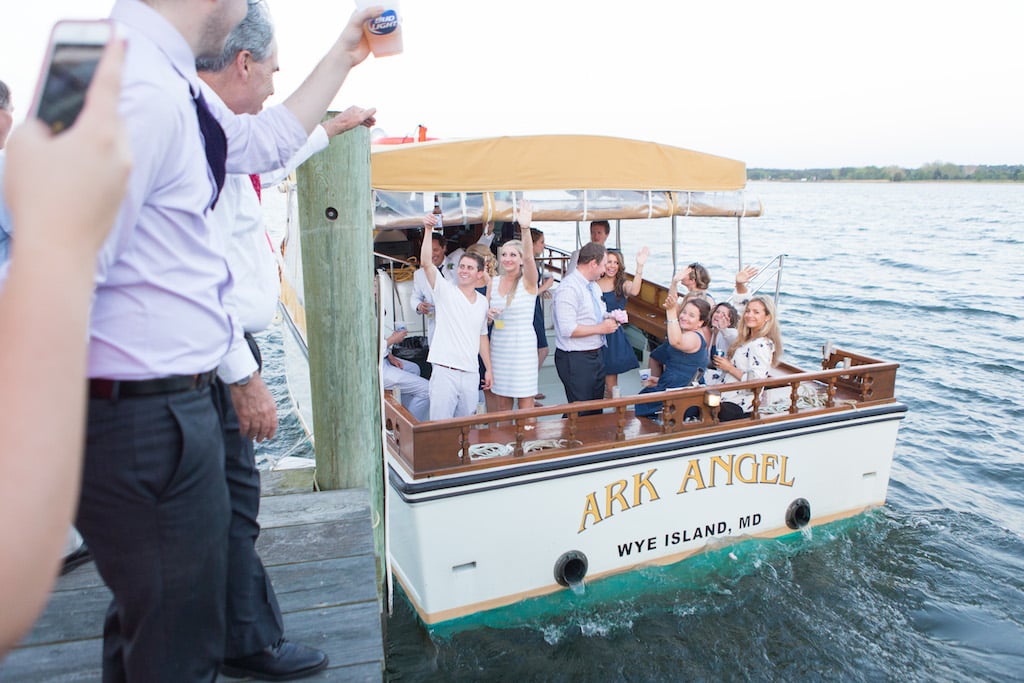 A perfect add-on to the wedding weekend, renting a boat on the Chesapeake Bay is a group activity that'll get everyone ready to celebrate your Eastern Shore love story in style.
18. Order a nautical-inspired cake.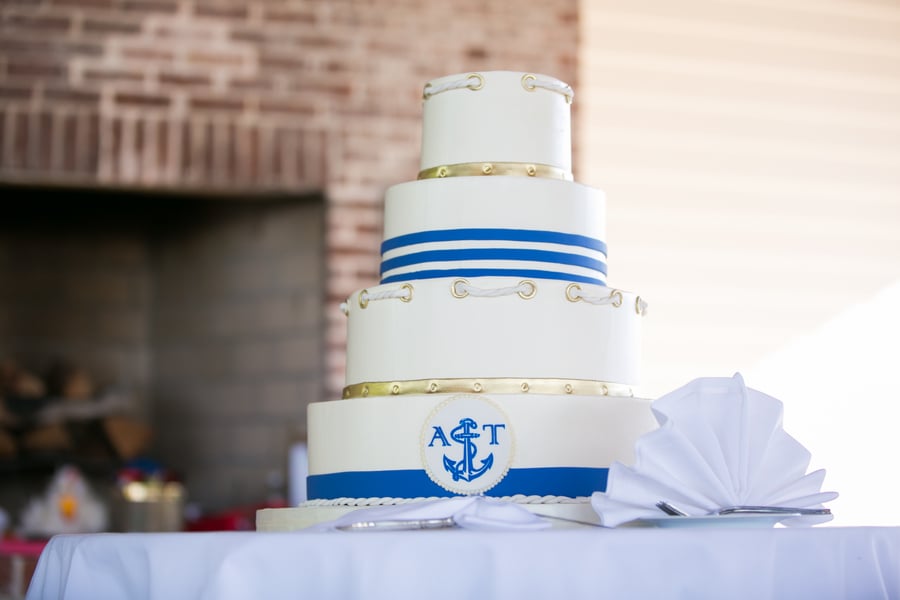 This stunning confection was crafted by Fancy Cakes by Leslie.
20. Or keep it simple with starfish cake toppers.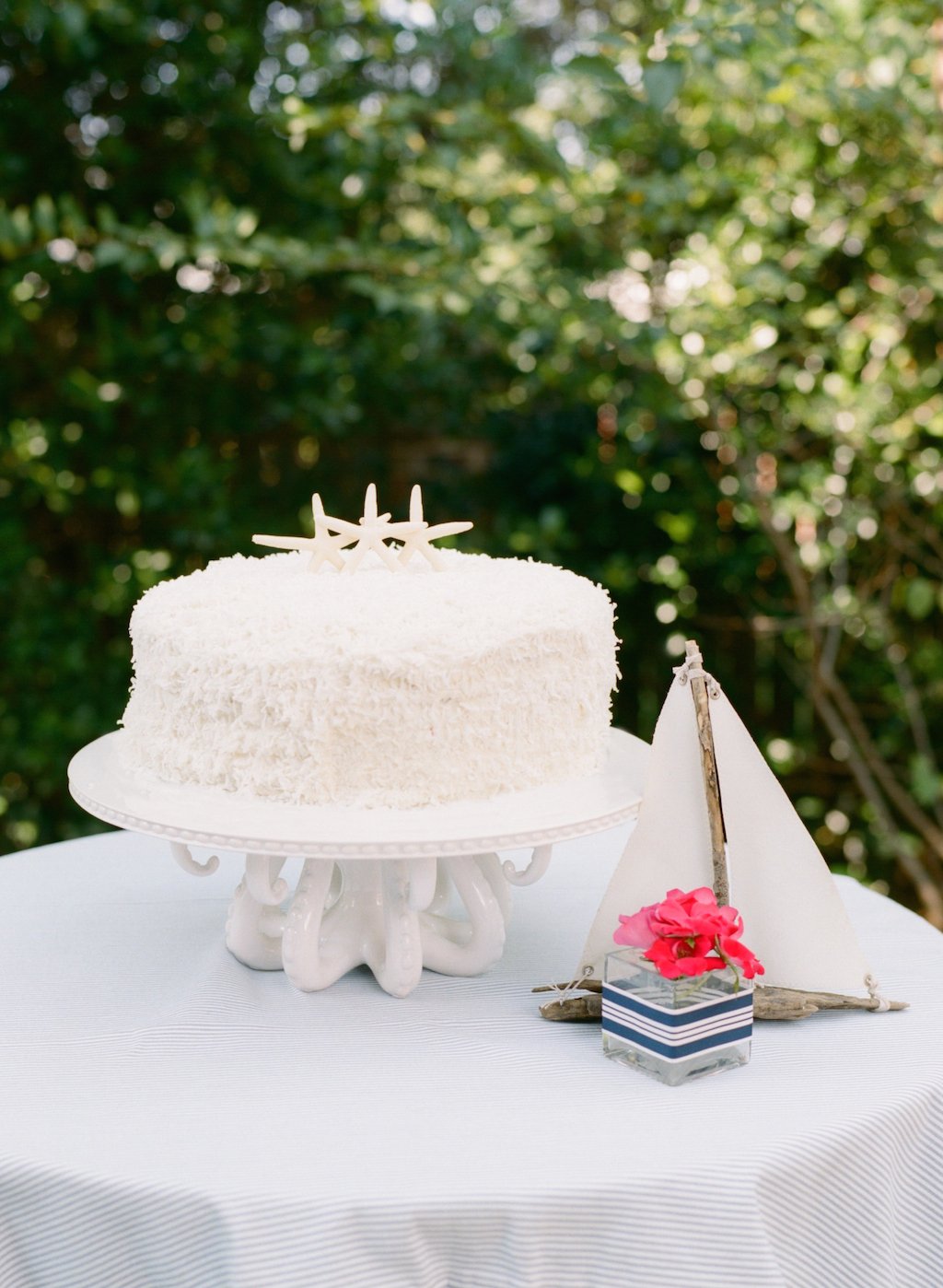 Simple and sweet is sometimes best.
21. Pass out pretty jars of crab seasoning for favors.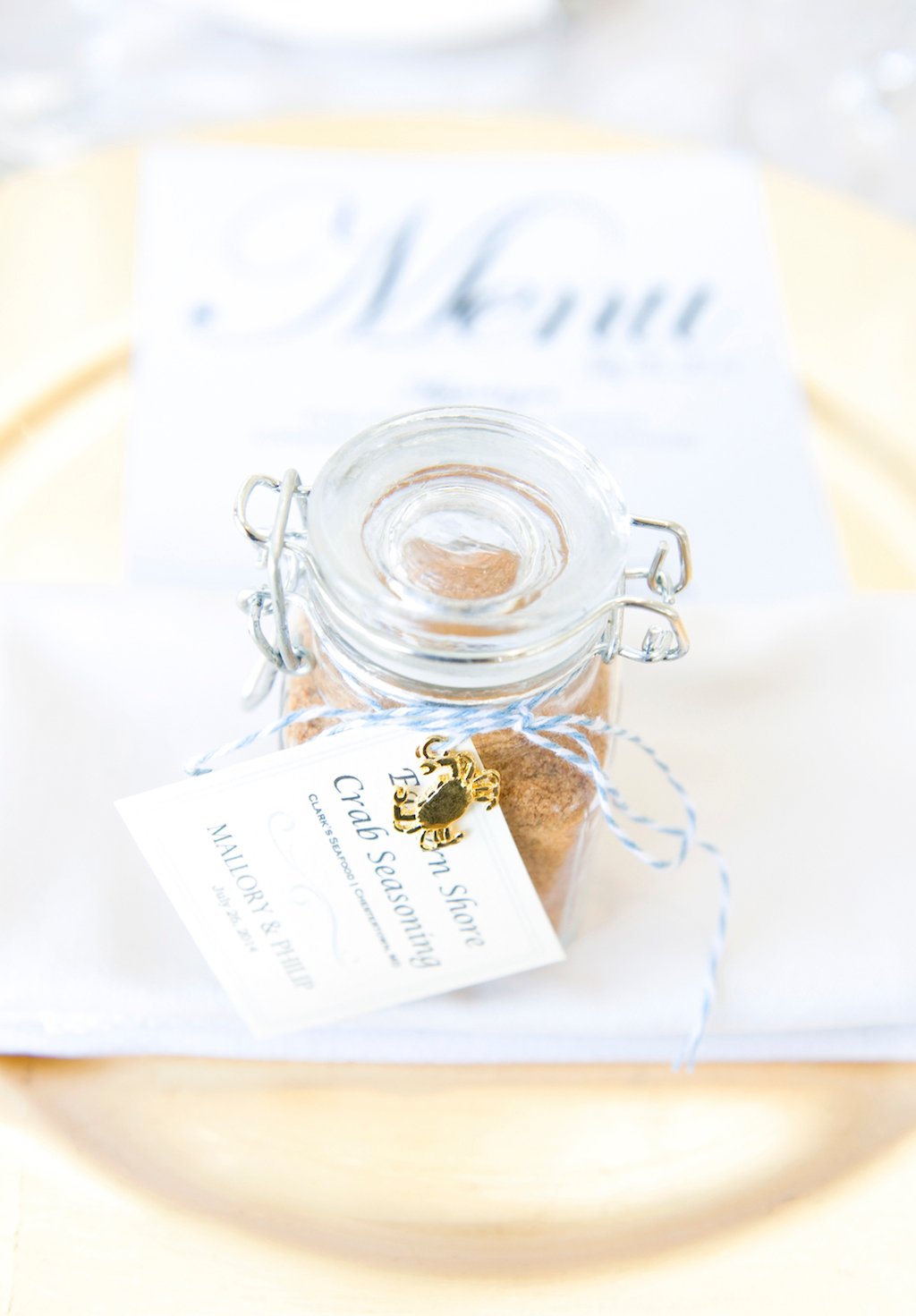 Buy the seasoning in bulk, then DIY the packaging to make for an inexpensive favor.
Related: 25 Ideas to Make Your University of Maryland Wedding Amazing