DC
Chef Alex McCoy's travels across Southeast Asia inspired this ambitious Thai restaurant, which launched as an extended pop-up in Parkview (through September) and may become a permanent fixture in the neighborhood or move to nearby Petworth. Regardless of location, the focus will remain an eclectic mix of dishes—pineapple-and-egg-topped Aussie burgers, curry khao soi noodles—and creative cocktails that utilize the kitchen's ingredients (coconut milk, fresh herbs). When the weather warms, look for a sidewalk patio. 3301 Georgia Ave., NW; 202-853-3901.
A team of beer-industry vets is behind Washington's first cider bar—the name is pronounced "ahn-show"—which brings a taste of Spain's Basque region to Shaw. The bilevel bar and dining room pours 20 draft ciders and more than 90 bottles from European and local cideries, including a special collaboration between Anxo and Maryland's Millstone Cellars, one of the area's best cider makers. Chef Brad Walker slings pintxos—Spanish bar bites—and heartier dishes such as suckling pig with smoked potatoes. Next up: a courtyard patio shaded with cider-apple trees and a production facility that will allow the place to start bottling its own stuff next year. 300 Florida Ave., NW; no phone.
Tubs of grocery hummus have nothing on the version from this 16-seat shop below DGS Delicatessen: It's lush, creamy, and light enough to eat by the bowl. Thankfully, that's just how it's served, topped with winning combinations like pastrami and pickled mustard seeds or dill-scented roasted beets with yogurt. A brightly dressed green salad and warm pita come gratis. Hummusiya—casual hummus shops popular in Israel—are a nascent trend in the States; visit before everyone else does. 1306 18th St., NW; no phone; eatlittlesesame.com.
The Neighborhood Restaurant Group—also behind ChurchKey and Bluejacket—opens its third beer-centric destination, this time in Georgetown. Greg Engert has put together a lineup of 50 drafts and 350-plus bottles—including rare vintage finds—from small Belgian or Belgian-style producers. Expect more than just suds in the wood-paneled rooms: There'll be robust Flemish stews and pots of mussels from former PS 7's chef Peter Smith, an extensive list of Old World wines, and an absinthe fountain. 1206 Wisconsin Ave., NW (entrance in the alley); 202-774-5875; thesovereigndc.com.
Maryland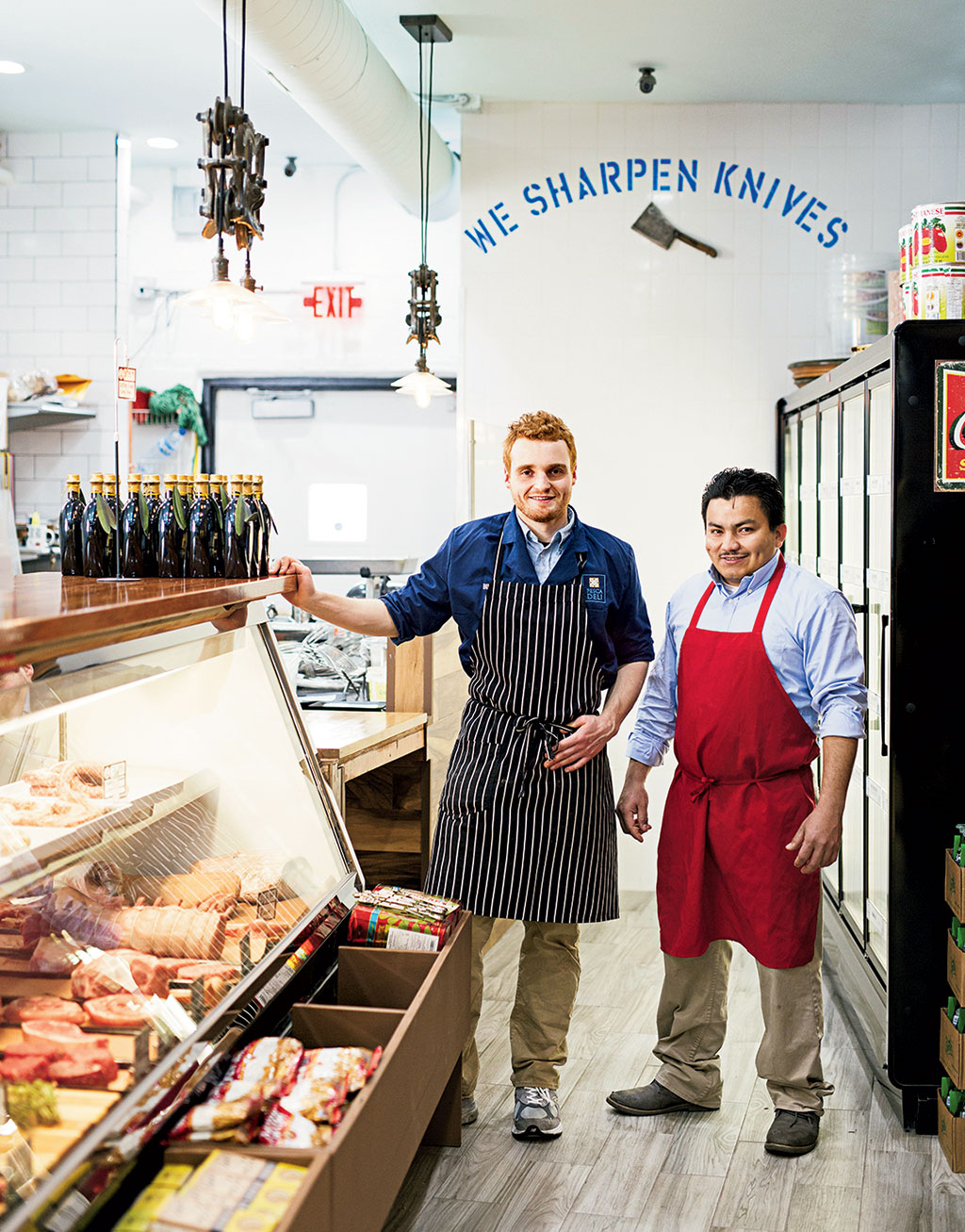 Independent butcher shops are—finally—becoming more of a thing around Washington. At this newest purveyor, a sibling of longtime Bethesda fish market Pescadeli, you can dig into prepared foods such as chicken salad and tofu mac and cheese. Meanwhile, the meat market is the place for steaks and chops plus sausages and whole ducks. 4961 Bethesda Ave., Bethesda; 240-855-0121.
Restaurateur Mike Isabella now has four iterations of Kapnos around Washington—as well as a fifth coming to Fairfax's Mosaic district this summer—all embodying a slightly different variation on his original Greek restaurant in the 14th Street corridor. (The delicious dips and spreads are the one constant.) This newest addition to Bethesda Row has a rustic bent, with family-style portions of Mediterranean-spiced fried chicken, roasted rack of lamb, and mushroom moussaka. On weekdays, grab a $15 express lunch at the bar. 4900 Hampden La., Bethesda; no phone; kapnoskouzina.com.
Virginia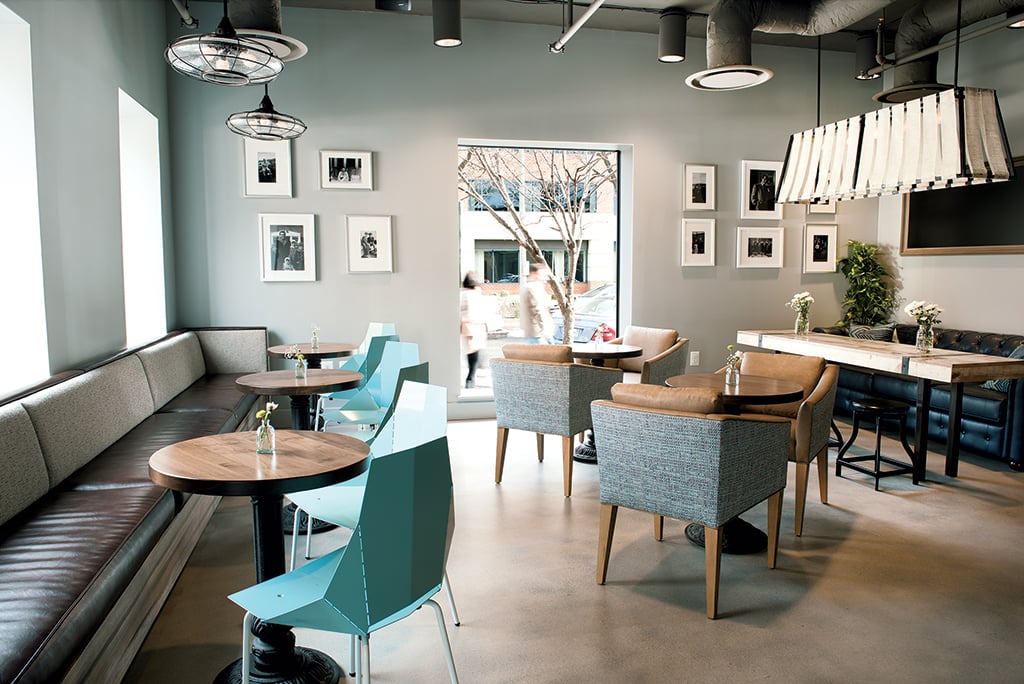 Chef/owner Jamie Leeds trades bivalves for bucatini at her first Italian venture, in her former Hank's Oyster Bar space. The space is now done up with salvaged barn doors and tufted-leather sofas, and the menu leans toward the peasanty—think whole wood-roasted fish and a large selection of house-made pastas such as linguine with clams or duck-confit ravioli, which comes in individual portions or family-style bowls. 600 Montgomery St., Alexandria; 571-312-4117; hankspastabar.com.
This family-run operation is Arlington's first production brewery in nearly a century. Thirsty visitors can frequent the tasting room on Saturdays to sample oft-changing beers, including stouts, a ginger saison, and a chocolate Pilsner. Local food trucks like Grill Master provide the grub. 2709 S. Oakland St., Arlington; 703-888-5820.
This article appears in our March 2016 issue of Washingtonian.