It's safe to say just about anyone would jump at the opportunity to peer out the leaded glass windows every morning in this gorgeous modern loft recently listed in historic downtown Annapolis. Built in the late 1800s, the former Methodist church began its transformation into three luxurious modern apartments in 2002 under the direction of Gary Schwerzler and Pete Miller of 4th Street Design, an Annapolis-based architecture firm that directed the careful restoration of the building, which is now referred to as The Parish House.
The structure bears signatures of Victorian Gothic design blended with influences from the Norman Romanesque tradition, and has retained all of it's original exterior features, including a grand corner tower, pointed arches, and gable fronts. However, the rough stone exterior shields a newly-refined interior: tucked-away alcoves, a modern airy kitchen, graphic wallpaper, updated surfaces, and a private elevator designate the modern loft as anything but antiquated. Were it not for drama-inducing features like a massive original stained glass window dominating the common area, and the lattice-work of whitewashed, exposed structural beams holding up the ceiling, one might forget they are residing in a century-old church at all.
Here are the details:
Address: 39½ Maryland Avenue, Unit #2, Annapolis
List Price: $1,099,000
Square Footage: 2,362
Bedrooms: 2
Bathrooms: 2.5
The property is being listed by Elizabeth Heinsohn of Long & Foster. You can find more information and the full listing here.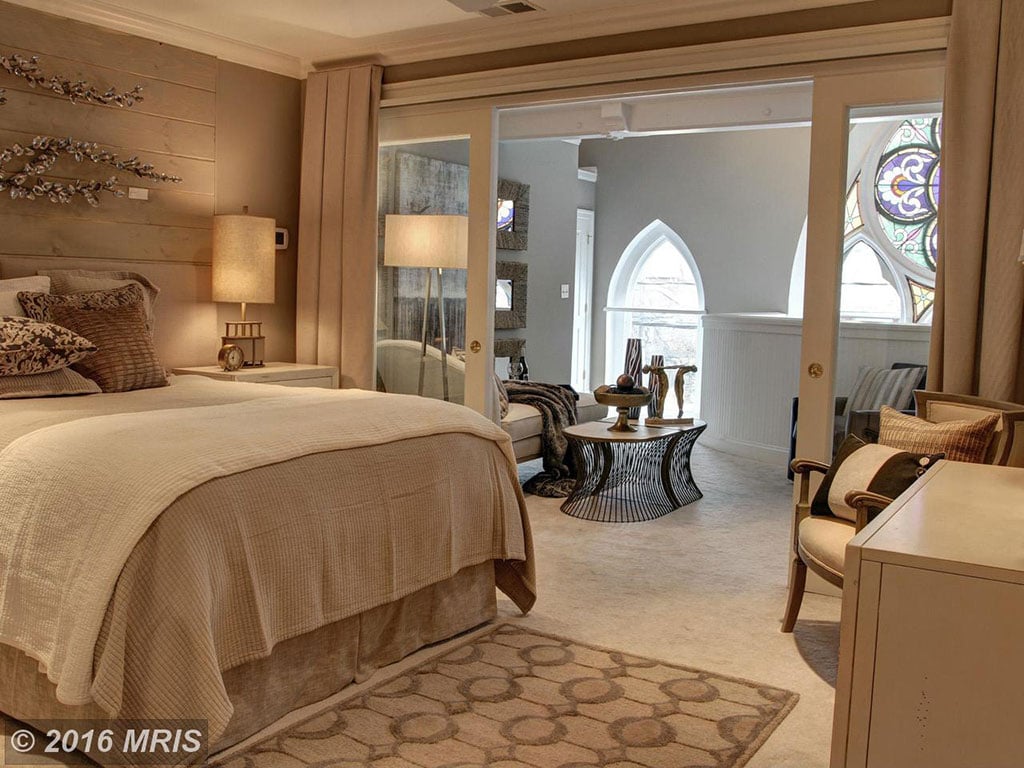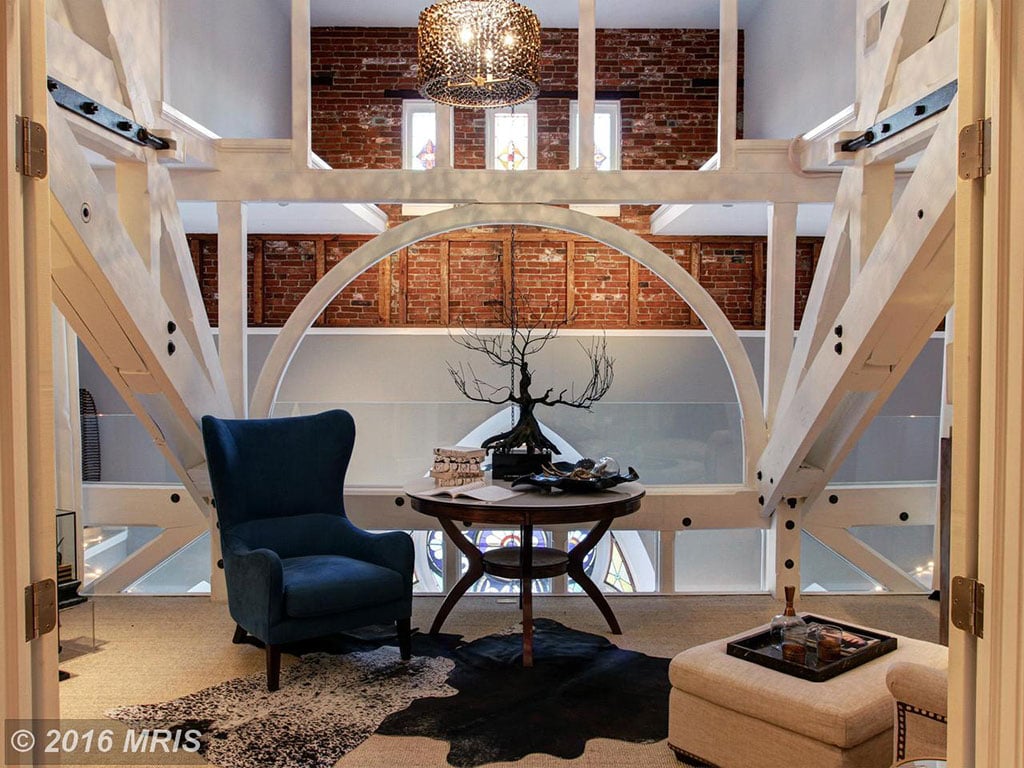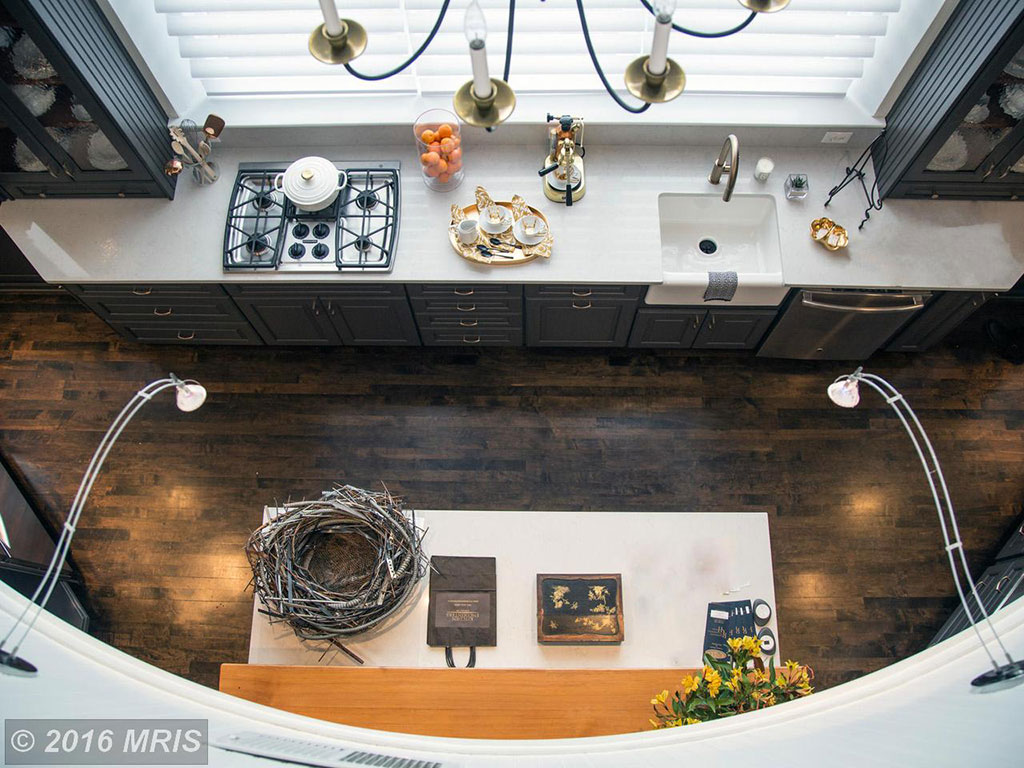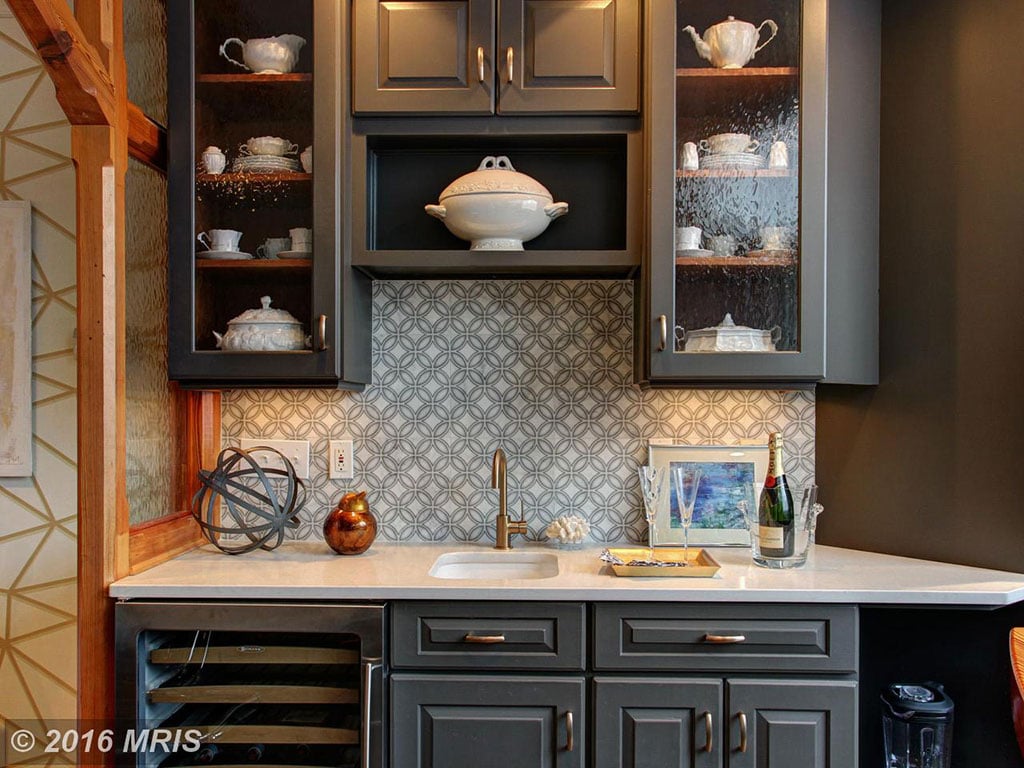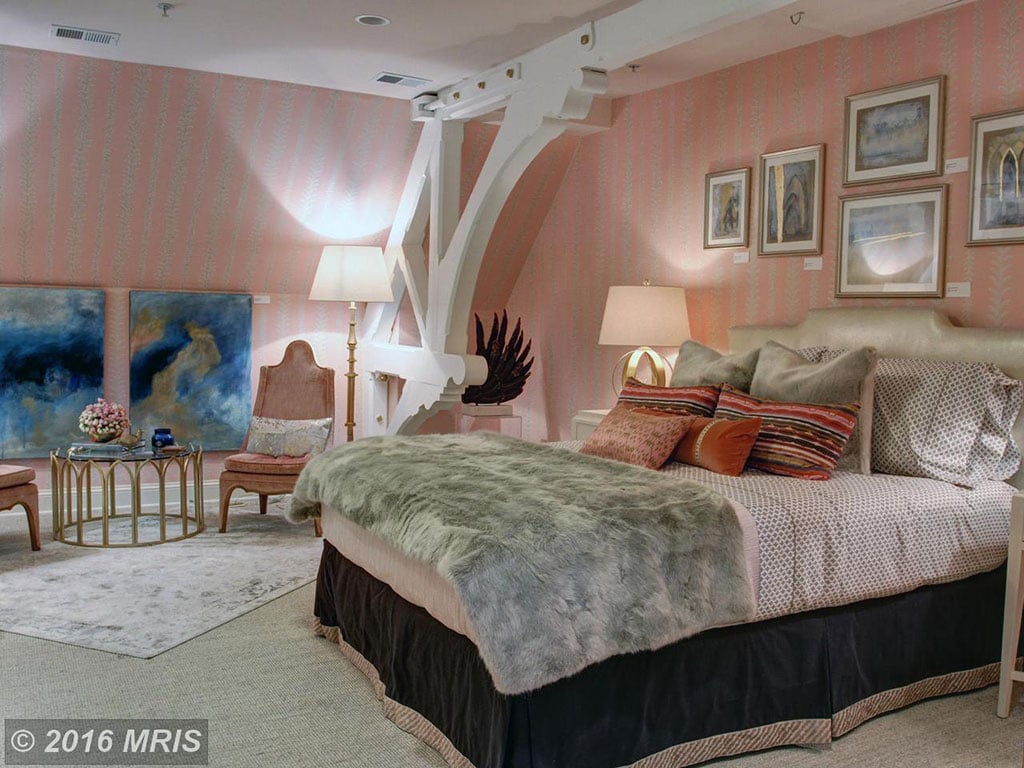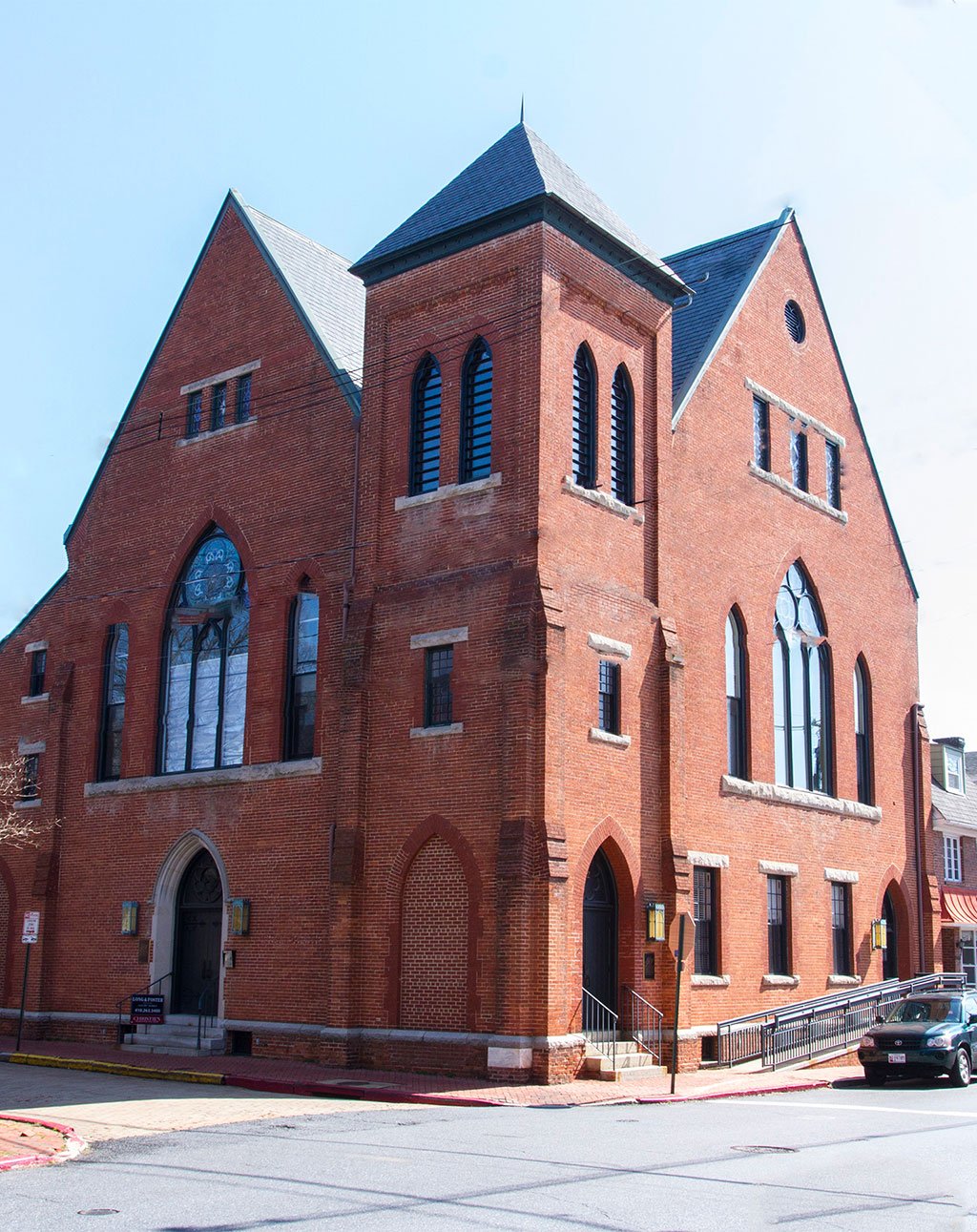 Checkout more modern lofts we love including a contemporary find in Capitol Hill, a DIY transformation in LeDroit Park, an airy build in Logan Circle, and a renovated schoolhouse on the Hill.