Parties!
Flamenco and sangria at Vinoteca
1940 11th St., NW
The U Street wine bar will be closed Memorial Day, but they're celebrating on Sunday with a Spanish soiree. Drop by from 7 to 10 pm for 'tintos y guitarras,' a Flamenco dance show that will be accompanied by drink specials on wine, sangria, vermouth, and Spanish snacks.
Two-day rooftop BBQ at Jack Rose Dining Salon
2007 18th St., NW
Jack Rose is opening early on Sunday at 2pm for afternoon "pints and punch," both available for $5.  The happy hour-esque menu also includes half-off snacks like smoked whiskey wings until 7:30. The party continues Monday on the terrace, starting at 5.
All-day happy hour at The Royal 
501 Florida Ave., NW
Happy hour starts at 11 am and runs all day long on Monday. Drinkers can sip $7 wines, $7 cocktails like Caipirinhas, $5 drafts and housemade vermouths, and $2 Miller High Life ponies. The specials run late, through 1 am.
City Tap House second annual Memorial Day Shuckfest
901 Ninth St., NW
Sister restaurant Pennsylvania 6 joins the beer-fueled festivities on Monday, collaborating on four signature varieties of oysters: raw oysters, Louisiana fried oysters, grilled oysters, and oysters Rockefeller, ranging from $1 to 3 apiece. You'll also be able to sling back bottomless 'beermosas,' bloodies, and mimosas for $18. The party runs from 11 to 4 and will include live music, cornhole, and traditional brunch options à la carte.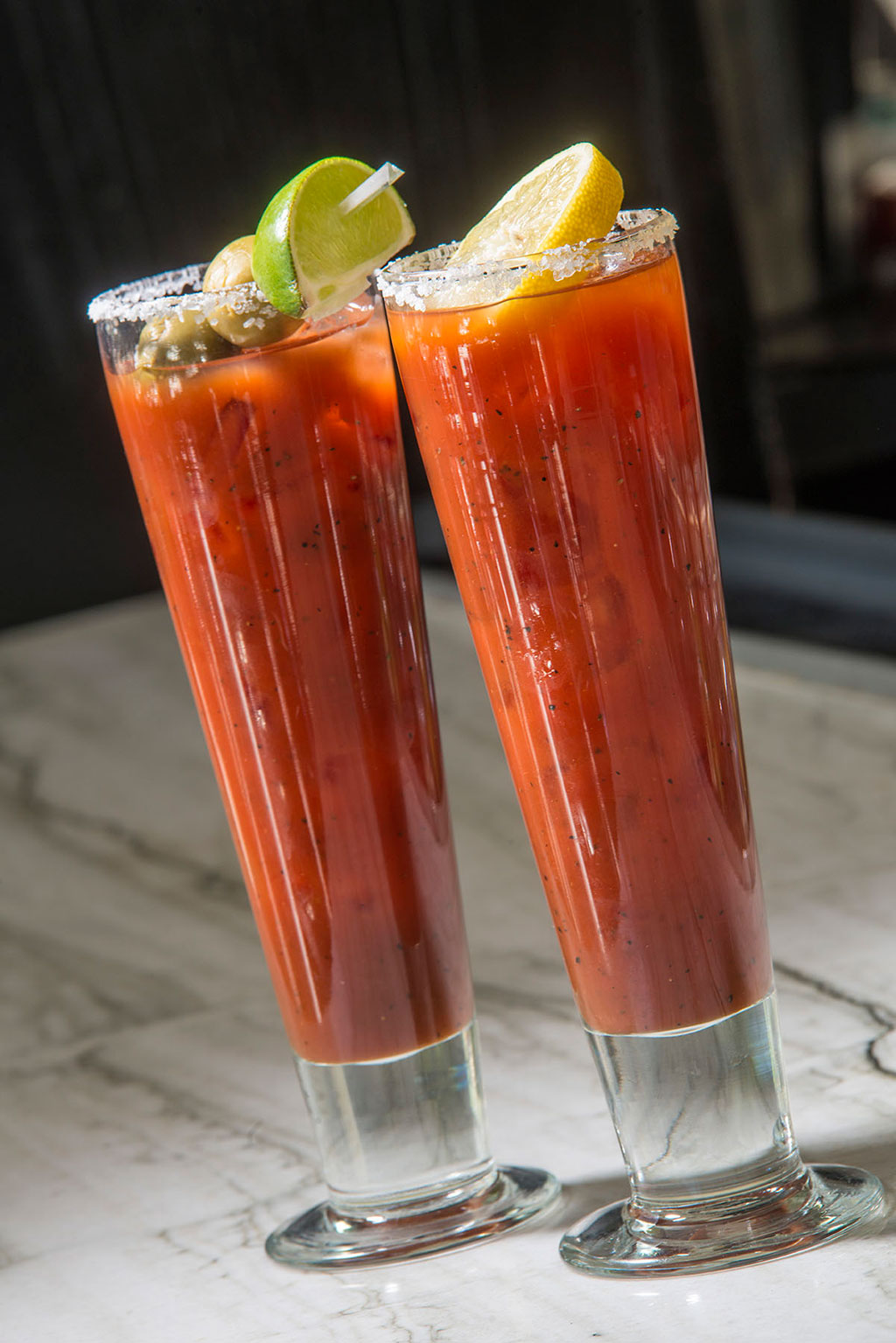 Brunches!
All of the following restaurants dish up a special Memorial Day brunch on Monday in addition to their regular weekend lineup. 
Le Diplomate brunch
1601 14th St., NW
The French hotspot will offer a midday brunch menu in honor of Memorial Day. It's hard to go wrong with a glass of bubbles and eggs Norwegian.
Brunch at the newly-opened Majestic
911 King St., Alexandria
The newly-reopened Majestic offers brunch with a Mediterranean twist from chef Gaby Hackman from 11 am to 4 pm on Monday. Relax at a booth in the 85 seat dining room and dig into dishes such as beet-cured salmon with crispy potato cakes, or take it to the bar–the 'life's a peach' cocktail sounds about right for a day off.
All-you-can-eat Mexican at El Centro D.F.
1819 14th St., NW; 1218 Wisconsin Ave., NW
With two locations in the district and a $35 price tag, El Centro is a strong contender for best spot to camp out with a crew all day on Memorial Day. Tax and gratuity aren't included, but beverages are–choose from mimosas, micheladas, bloody Marias, margaritas (or try one of each).
Unlimited brunch at Boqueria
1387 M St., NW
Drop by for a Spanish feast from 11:30 to 2, where you'll find $39 unlimited eats, sweets, and booze (so many sangrias!).
Masa 14 prixe fixe brunch
1825 14th St., NW
Unlimited small plate brunch runs from 10 to 3 with dishes like pork belly Benedict and crispy brisket buns ($39, the whole table must participate). Top it off with a bottomless drinks like lychee bellinis.
Brunch at the Fainting Goat 
1330 U St., NW
The U Street gastropub offers Memorial Day brunch from 11 to 3, but will be closed for dinner.
Zengo prixe-fixe brunch, plus mimosas four ways
781 Seventh St., NW
Another $39 bottomless brunch from Richard Sandoval Restaurants. At Zengo you can also bring the kids along for a $10 meal. Choose from a list of South American and Asian eats, and four varieties of mimosa.
Go Balkan with brunch at Ambar
523 Eighth St., SE
Speaking of mimosas, Ambar's signature version blends the bubbly with a peach and lavender purée. Mezze, soups, salads, sandwiches, egg dishes, pastries, and crépes are also on the agenda ($39 per person; from 10 to 3:30).
Bloody Marys galore at Cafe Dupont
1500 New Hampshire Ave., NW
The Dupont hotel restaurant features a build-your-own bloody bar with spice blends from Mexico and Thailand, and rims that include variations such as barbecue and Old Bay. Bloodys start at just $7, so pile on the garnishes. Brunch offerings include intriguing "waffle-fried bananas" which, weather permitting, are best consumed on the patio.
Toro Toro offers small plates and a bloody bar
1300 I St., NW
Pan-Latin small plates such as Mexican-chocolate waffles and chipotle-agave bacon are complemented by a bloody mary bar at this Memorial Day brunch, priced at $39. For a sweet finish consider the leche de pantera (vodka, coffee, condensed milk, and the mysterious 'panther powder').
International brunch twists at Palette 22
4053 Campbell Ave., Arlington
Monday brunch centers around an international array of street food. Watch the chefs at work in the open kitchen, preparing plates like Vietnamese rice crepes or 'tacos vampiros.' Add a bottle of red or white sangria for $23.
DC Harvest serves seasonal brunch dishes 
517 H St., NE
From 11 to 4, the H street spot will be serving their signature brunch menu, along with a few new additions, including variations on their popular spelt-buttermilk pancakes. Bottomless bloody Marys and mimosas round out the deal at $20 and $15, respectively.
Provision No. 14 brunch
2100 14th St., NW
Post up on the patio of this 14th Street spot, which specializes in shareable brunch cocktails served in a French press. Brunch runs late, 10:30 to 5.
Softshell season and bottomless mimosas at Pearl Dive
1612 14th St., NW
Brunchers who sit in the dining room and order an entree can opt for bottomless mimosas for $20. The menu includes new summer dishes like a soft-shell crab po'boy with pickled ramp aioli and a side of dive fries.
Half-off bottles of bubbly at The Riggsby
1731 New Hampshire Ave., NW
The Riggsby, located in the Carlyle Hotel, serves its regular brunch menu along with a half-off special on bottles of sparkling wine and Champagne. The bubbles would pair well with a platter of chilled oysters, shrimp, mussels, and crab.
Tico does disco brunch
1926 14th St., NW
Tico throws a themed disco brunch from 10:30 to 3 with bottomless mimosas for $25. Playful brunch options like the "bromosa" with hefeweizen sound promising.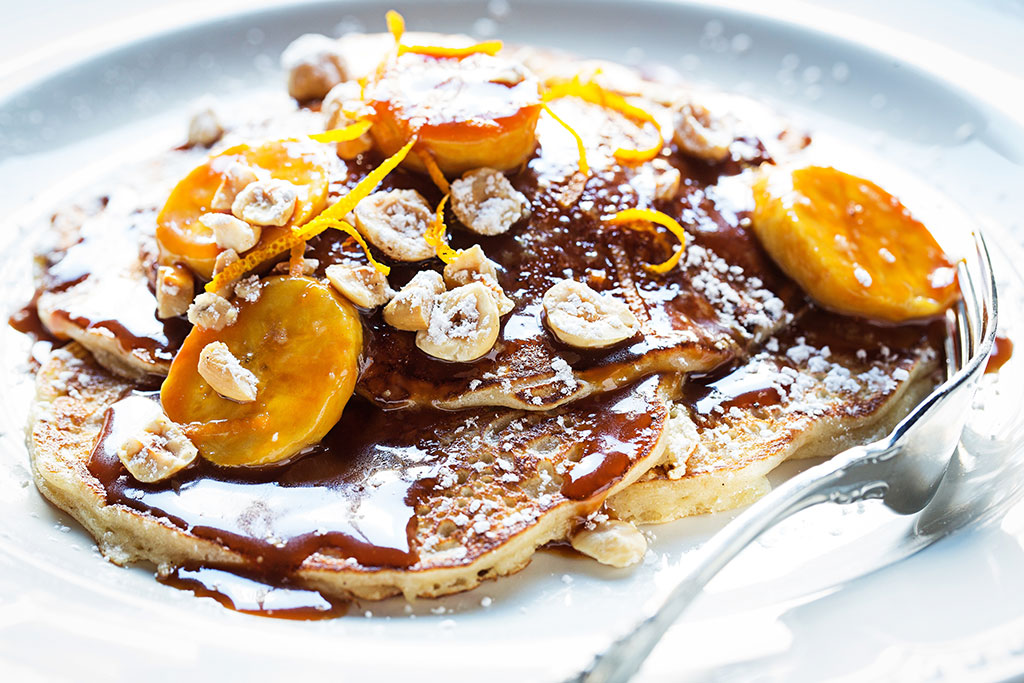 Specials for active and former military
Bayou Bakery is a fan of motorcycles and veterans
1515 N. Courthouse Rd., Arlington; 901 Pennsylvania Ave., SE
Active and former military members, as well as anyone in the Rolling Thunder motorcycle crew, receive a 15% discount at both the Arlington and Capitol Hill locations of the Louisiana-inspired eatery.
McCormick & Schmick's offers a free entrée for members of the military and veterans
Various locations
Cedar-planked salmon or beef tenderloin medallions are just a few of the entrees that active U.S. military members, National Guardsmen, and veterans can eat for free at McCormick & Schmick's on Monday. The special runs through lunch and dinner. Those looking to get in on the deal are urged to book their reservations early.