We love how very only-in-Washington it is that Desiree Kowkabi and Andrew (Drew) Mastromonaco included cherry blossoms in their glam ballroom wedding at the Fairmont Hotel. Their beautiful celebration was captured in the photos below by Connor Studios.
Like B&G on Facebook | Follow B&G on Instagram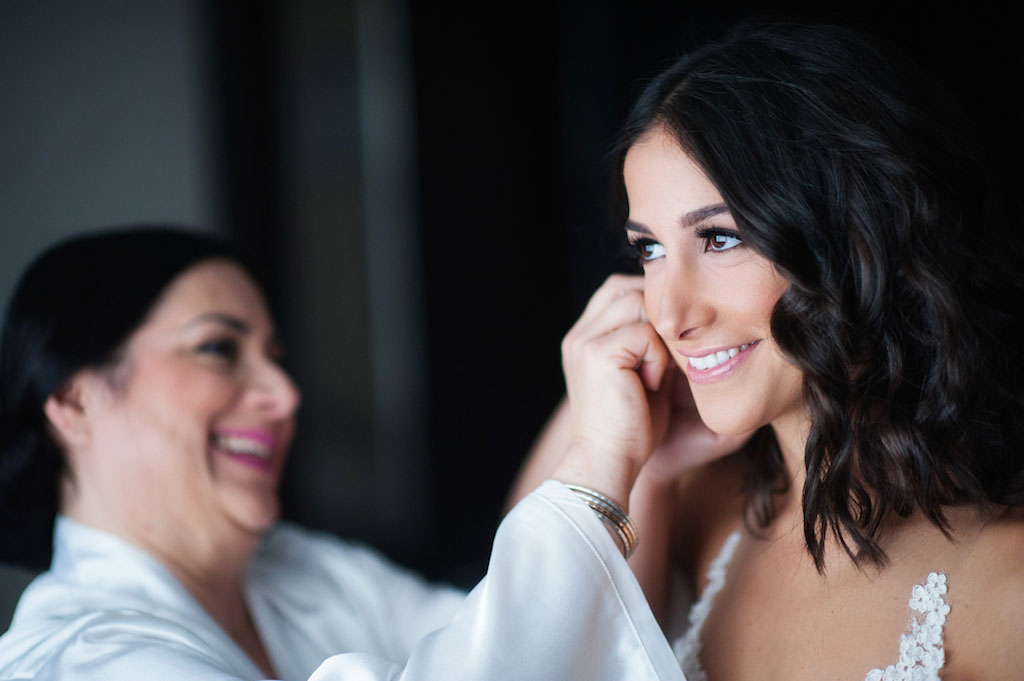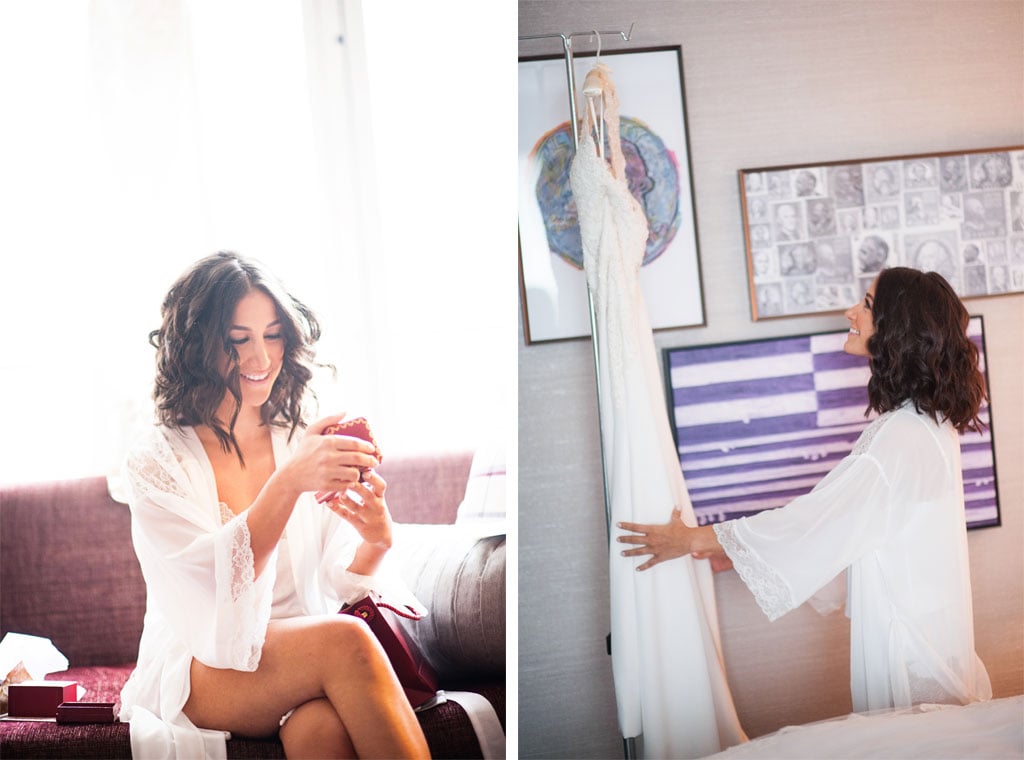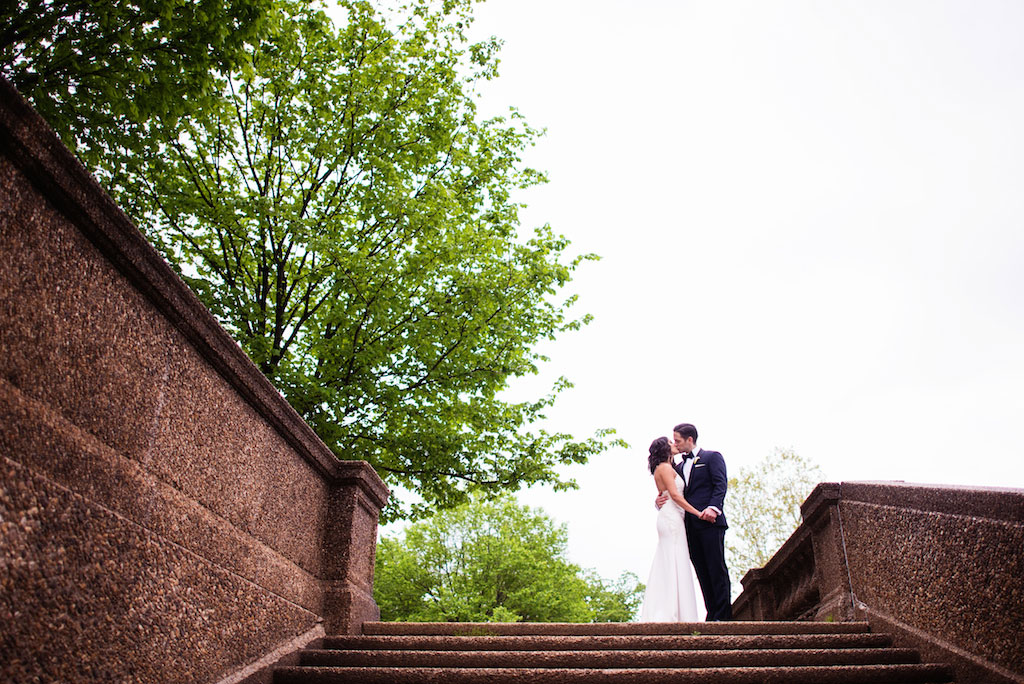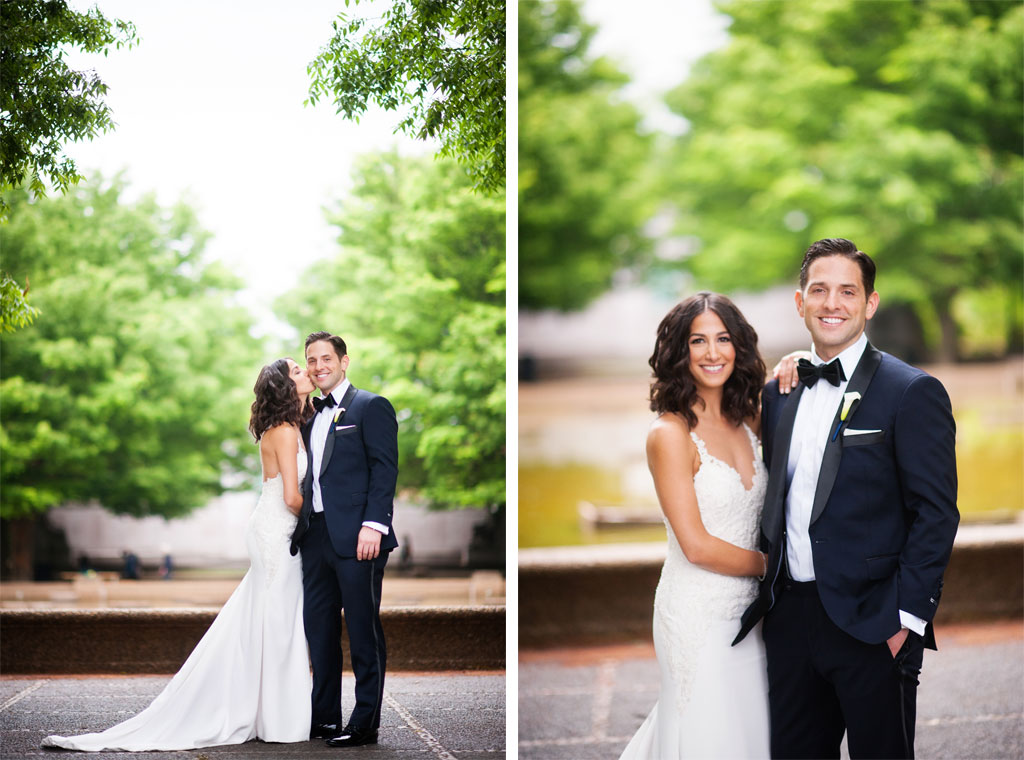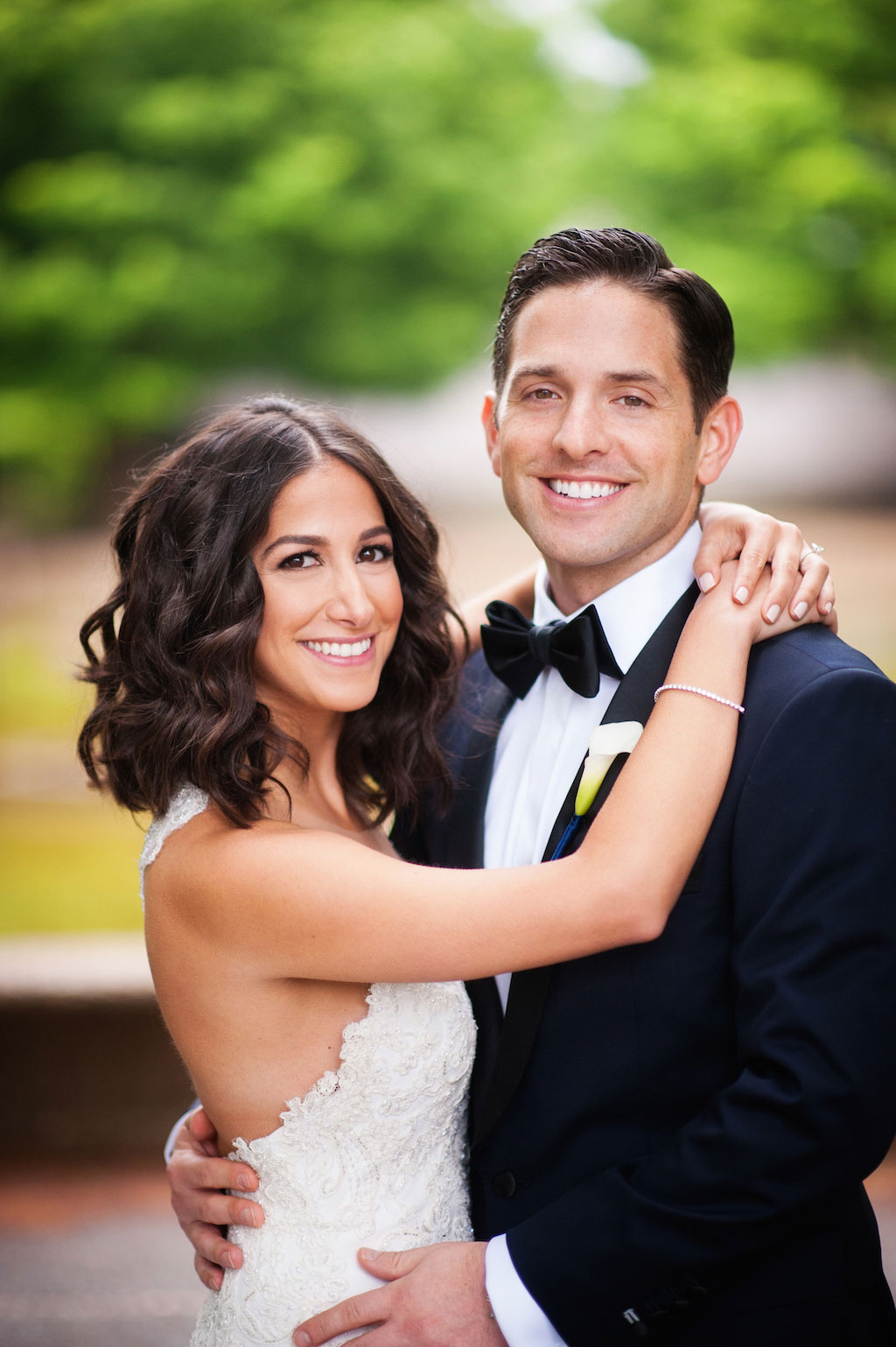 It was the summer of 2008. Desiree was boarding the Amtrak from New York City to Philadelphia with her friend, and as they walked down the train to find a seat, a pair of handsome guys—Drew and his friend—hopped out of their seats to follow them. "She had a very unique look," says Drew. "[I] couldn't let her walk past me without saying hello." They started chatting, and a year of intermittent run-ins in around New York followed. The next summer, Drew took Desiree to see the New York Philharmonic perform.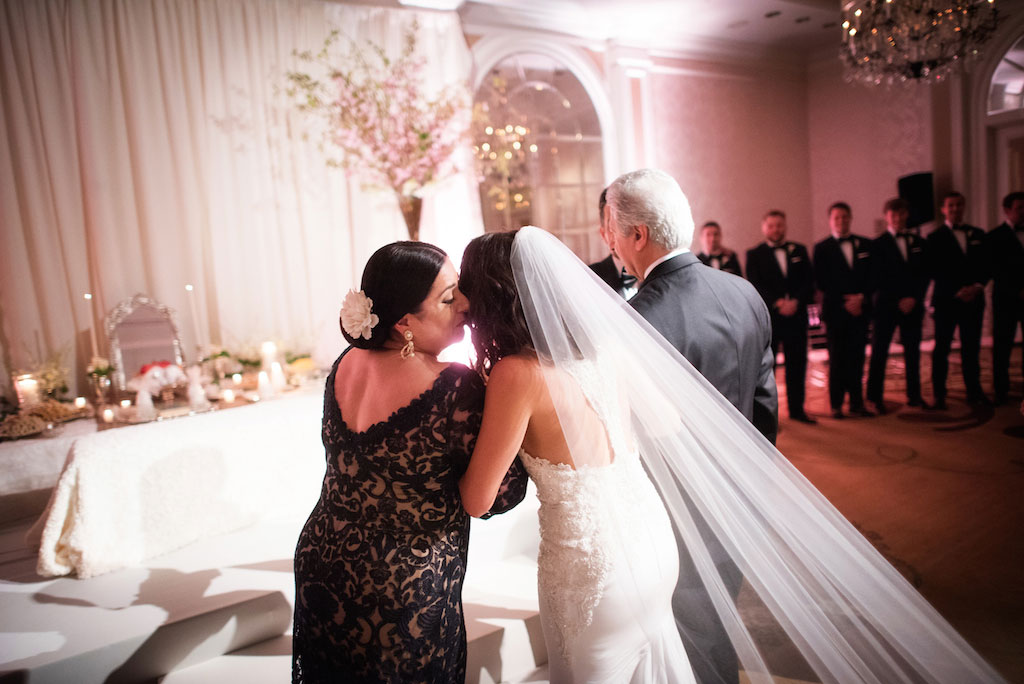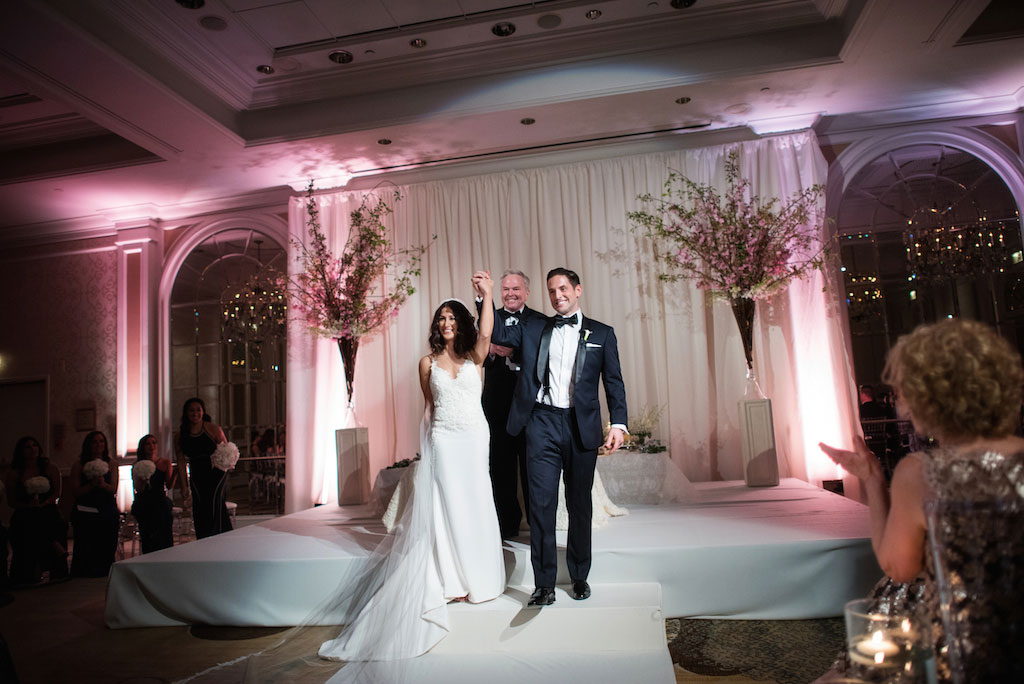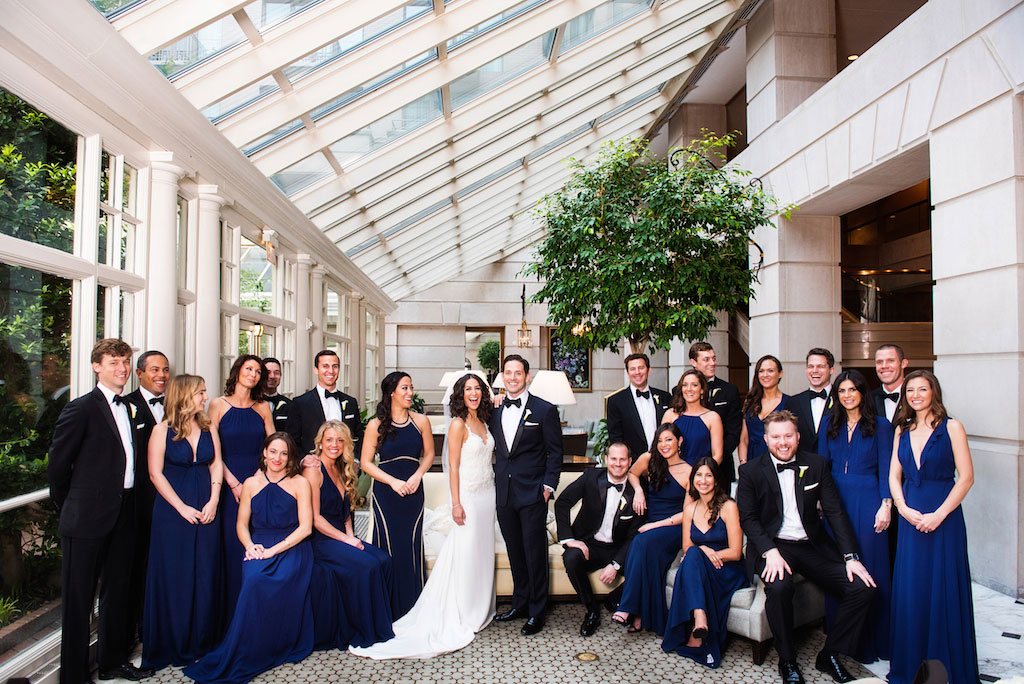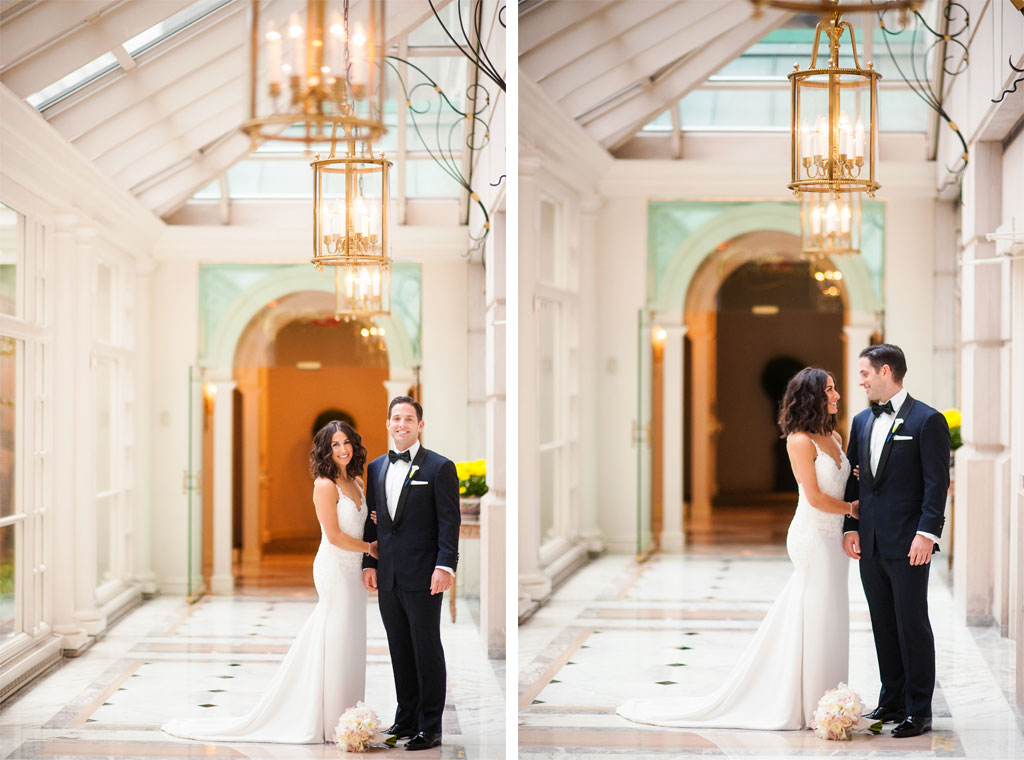 They'd dated for six years when Drew planned a cozy weekend getaway at a snow-covered chateaux. They went on a romantic sleigh ride, and after a private dinner on the last night of the trip, Drew asked Desiree to marry him in front of the crackling fire in their room.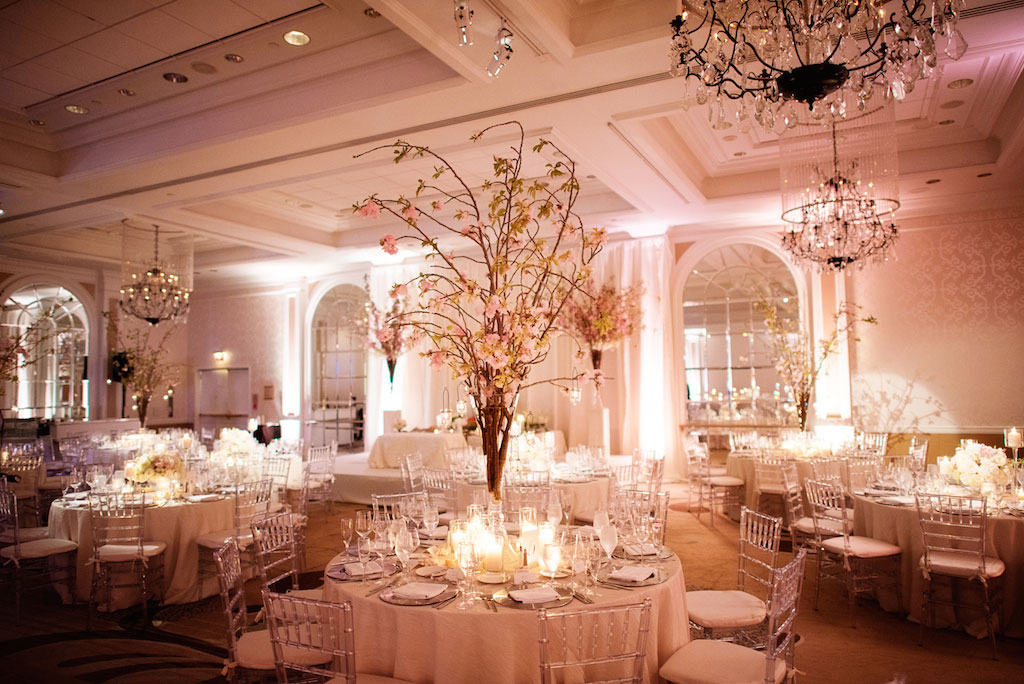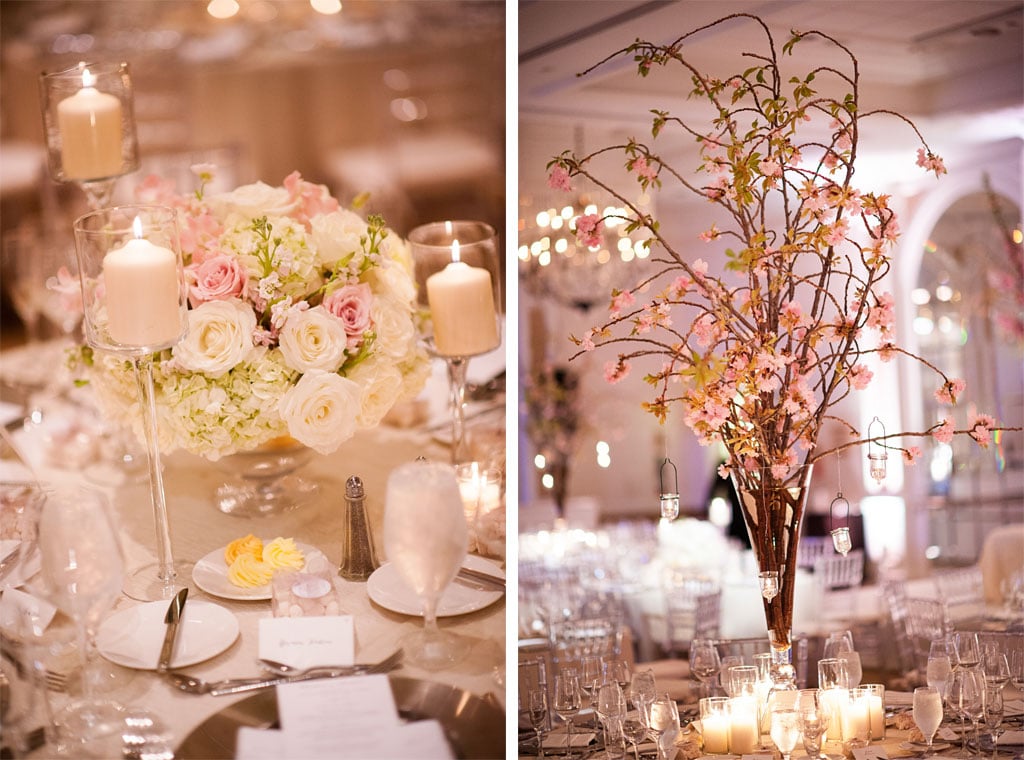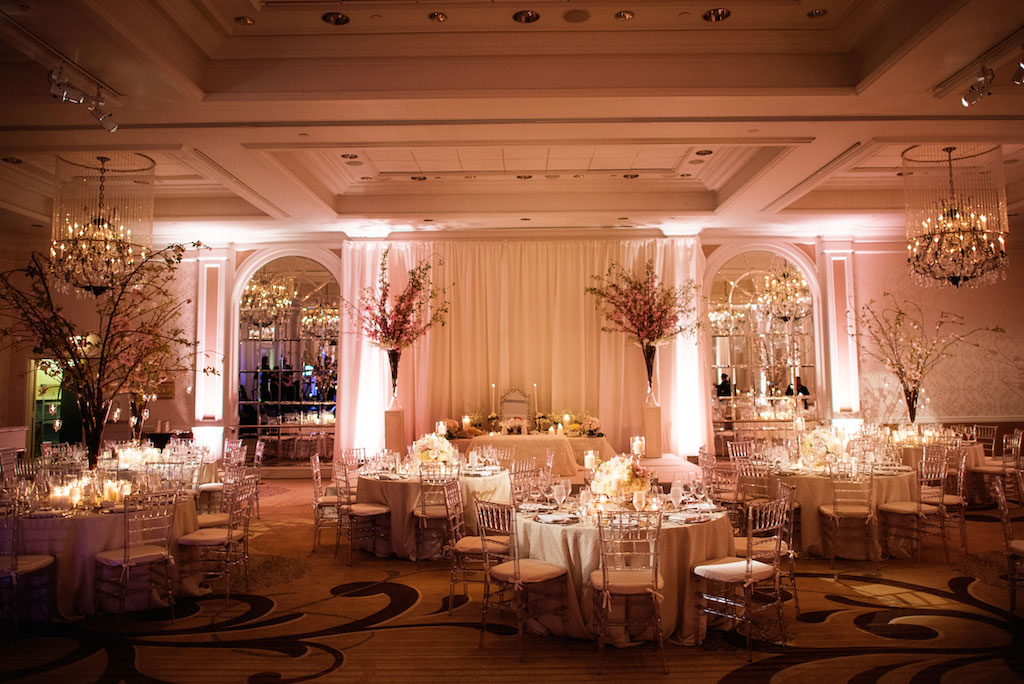 For their April wedding at the Fairmont, an emotional first look in the hotel's garden was followed by a ballroom ceremony featuring a Persian sofreh aghd designed by the bride's mother. Cherry blossom branches that flanked their ceremony altar were also featured in the centerpieces at the reception, creating the perfect springtime-in-Washington affect.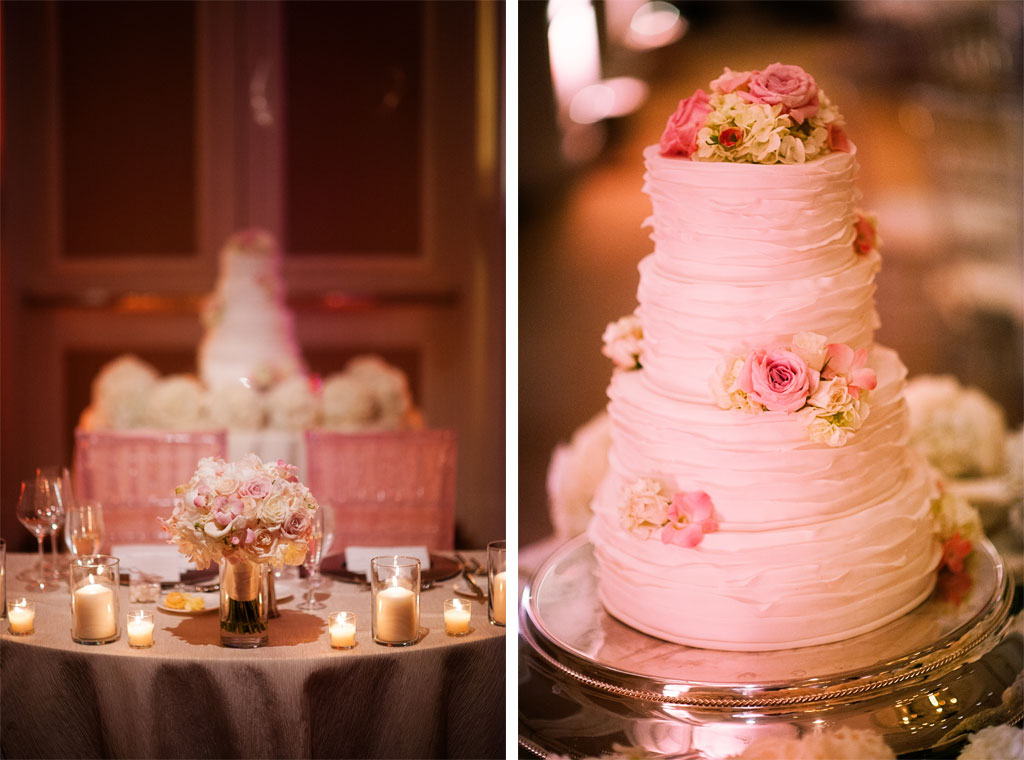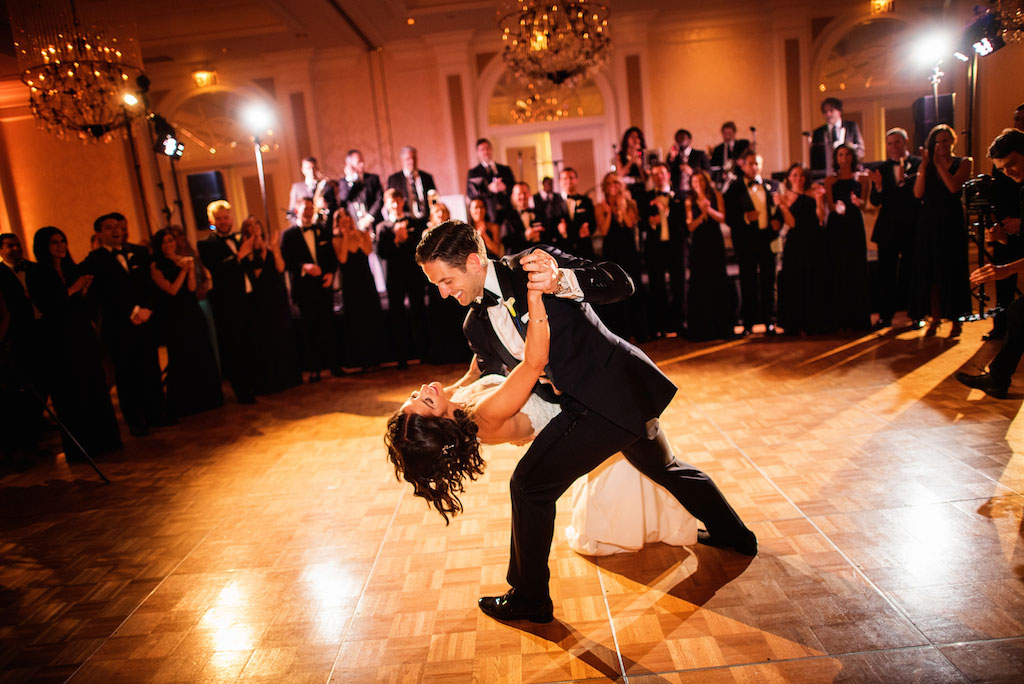 After dancing to Megan Trainor's "Like I'm Gonna Lose You" and cutting into their chocolate mousse and fresh raspberry cake, Desiree and Drew departed for a honeymoon in Bali, while their guests were sent home with Champagne bubble gumdrops for a post-wedding treat.
VENDORS
Venue: Fairmont Hotel | Photographer: Connor Studios | Event Coordinator: Exclusively Events | Bride's Gown: Custom by Mika Inatome | Groom's Attire: Custom tuxedo by Alton Lane | Hair Dresser: Bridal Hair by Remona | Makeup Artist: Nikki Fraser, Beauty 'n the Bride | Florist: Edge Floral Event Designers | Caterers & Cake: Fairmont Hotel | Videographer: Ryan Geldermann | Music/Entertainment: Free Spirit, Entertainment Exchange; DJ Pedram, Exclusively Entertainment | Invitations: Shine Wedding Invitations | Persian Sofreh Aghd: Designed by bride's mother
Looking for a hotel where you can host your own wedding? Here's our list of the area's best hotels for weddings.