We do not award heart eye emojis (? ? ?) flippantly here at Bride & Groom HQ, so when we say that Caitlin Grasmick and Andrew Murray's stunning waterfront wedding is deserving of the recognition, we mean it. Their bright and beautiful day was captured in the photos below by Natalie Franke Photography.
Like B&G on Facebook | Follow B&G on Instagram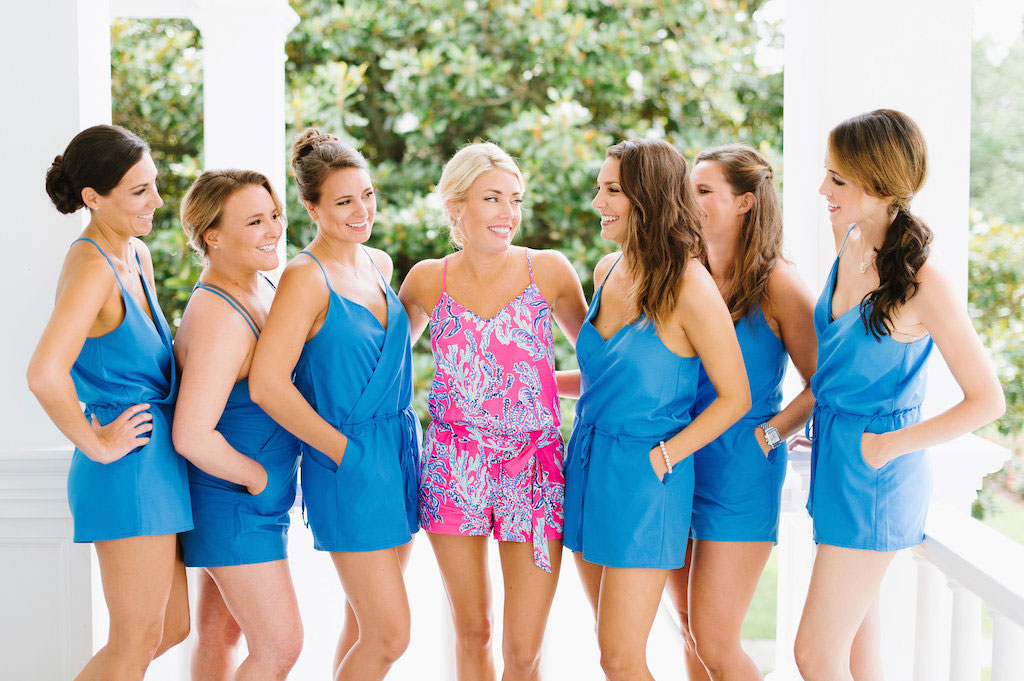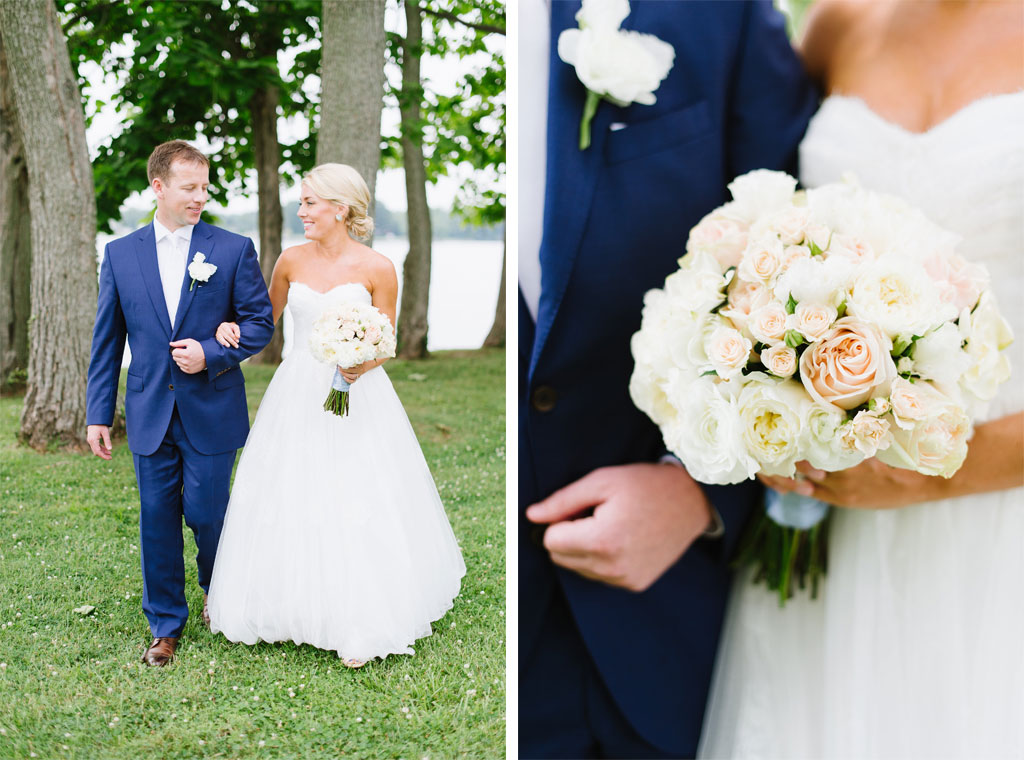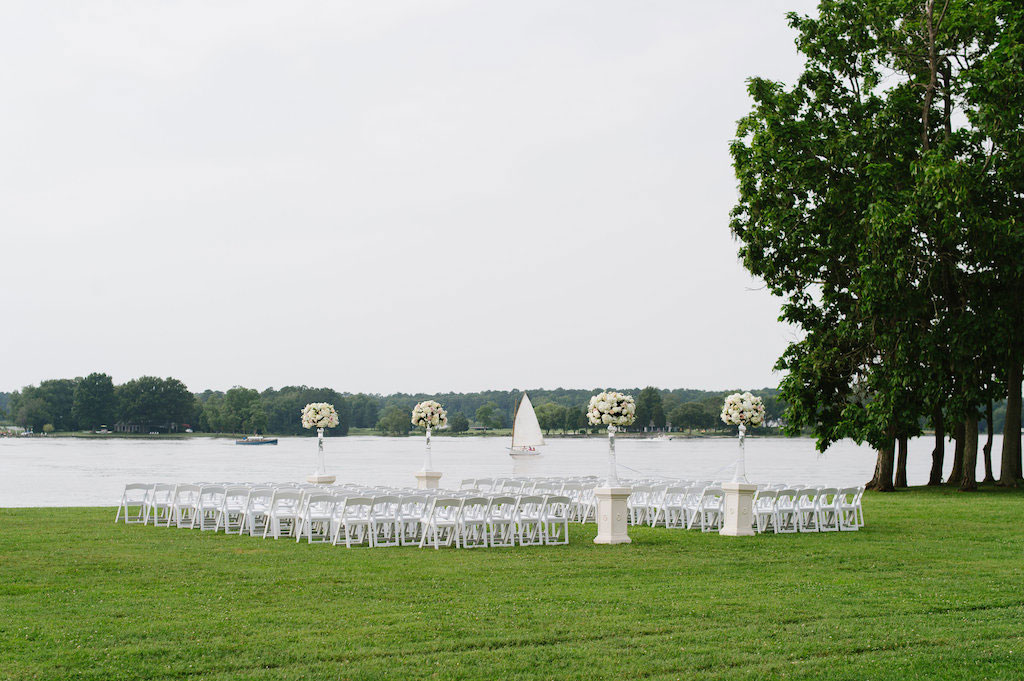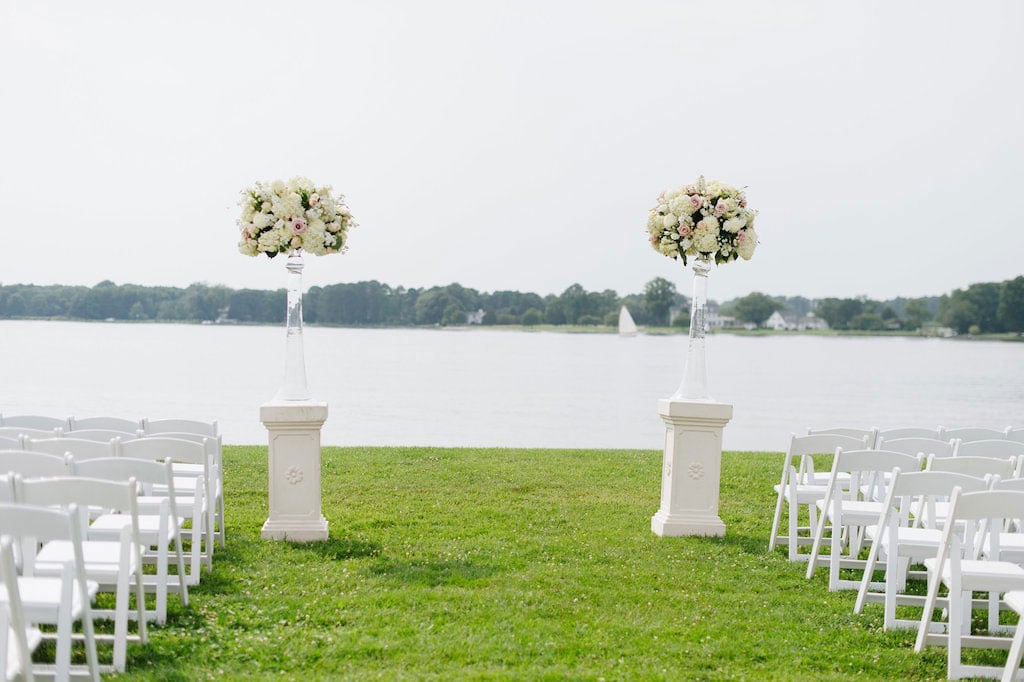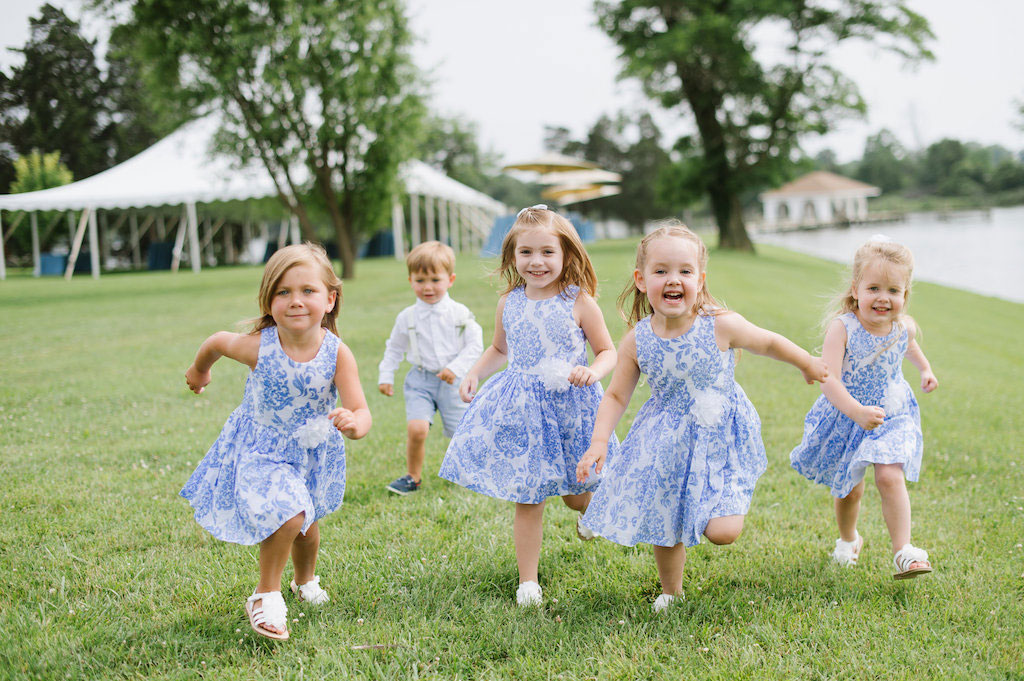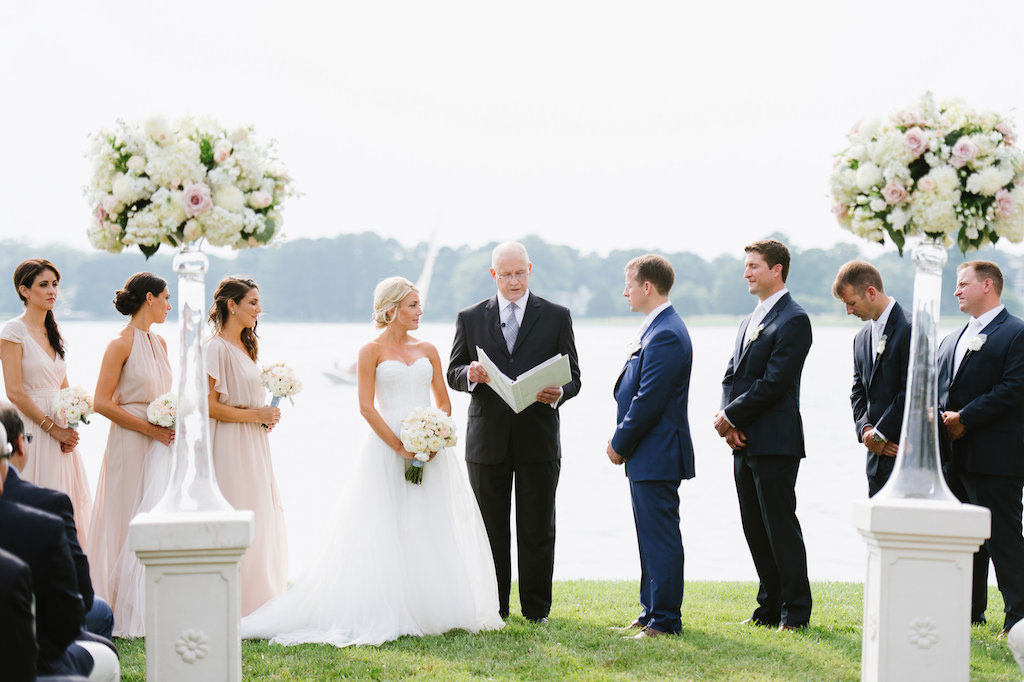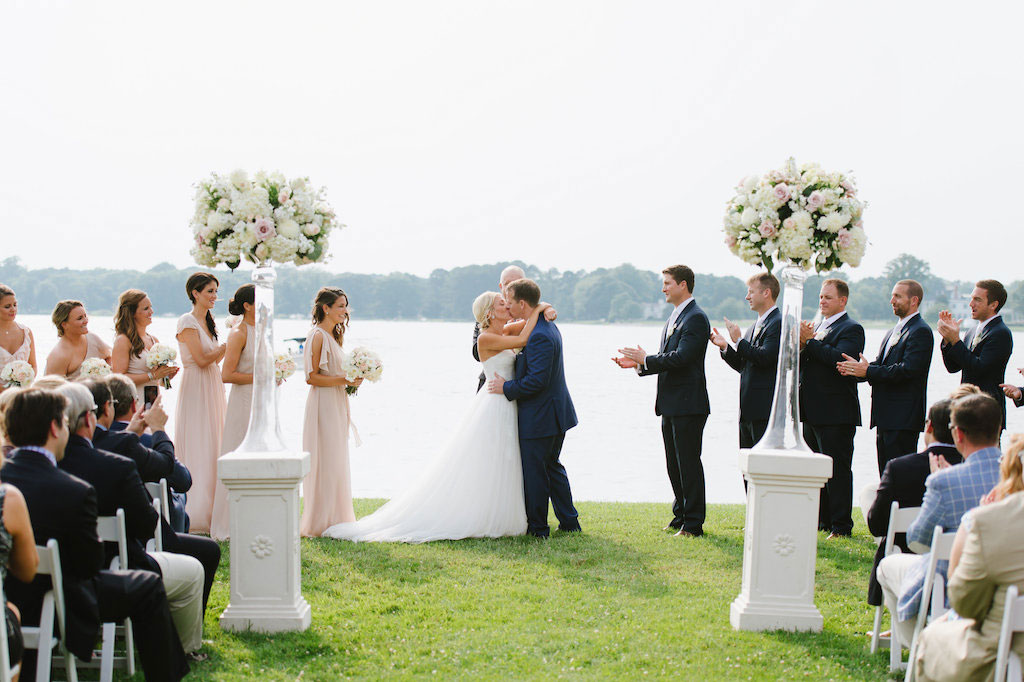 Though Caitlin and Andy both grew up in Maryland and had several friends in common, it took a trip to Ocean City, Maryland for their paths to cross. On July 3, 2011, Caitlin was out with her girlfriends at Seacrets in Ocean City. When she spotted a friend across the bar, she approached to say hello and was introduced to her friend's roommate, Andy. She was immediately smitten. "I wondered where in the world has this outgoing, funny,  good looking guy been hiding?" says Caitlin.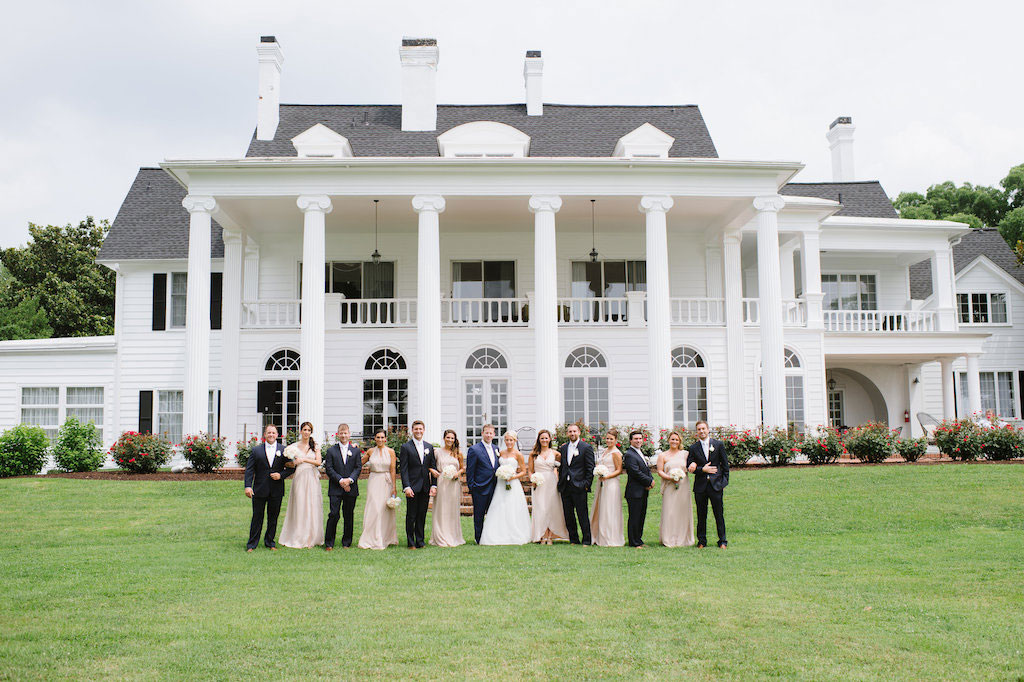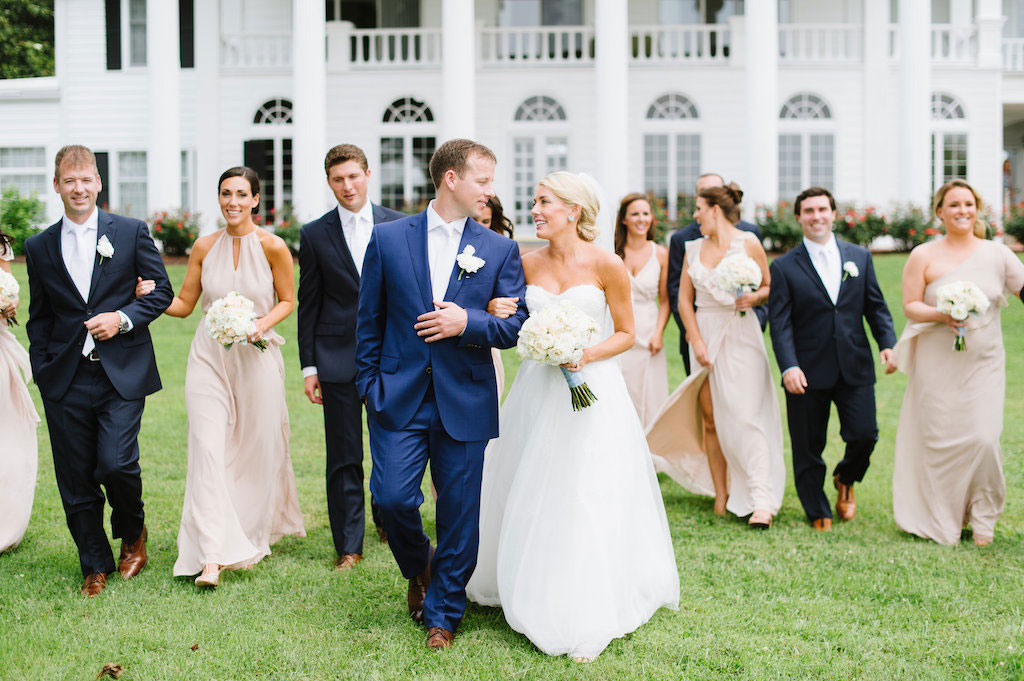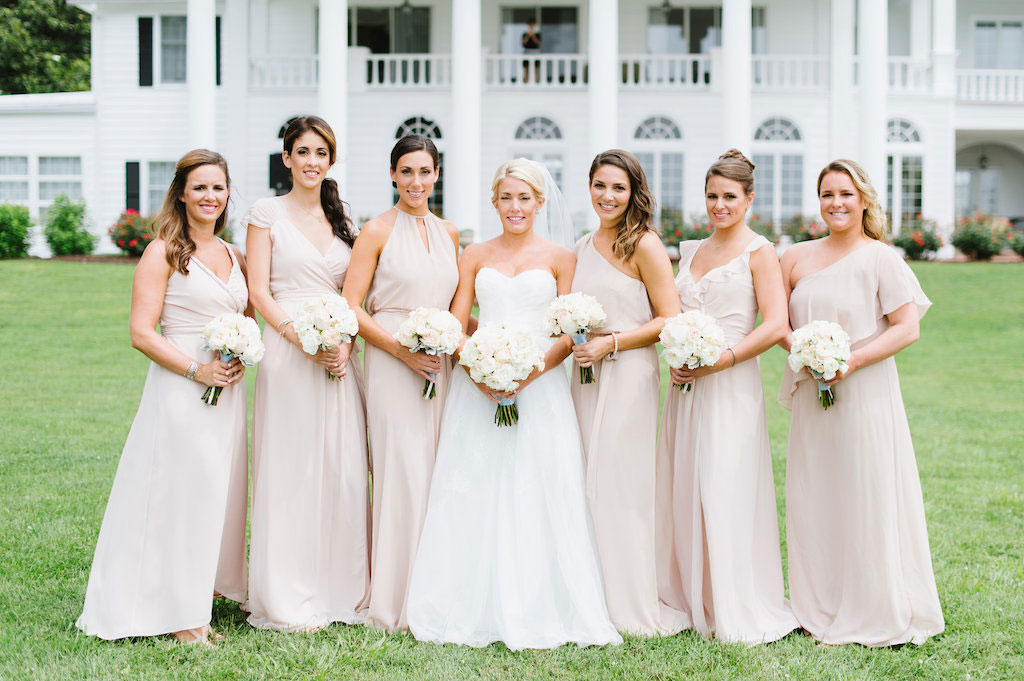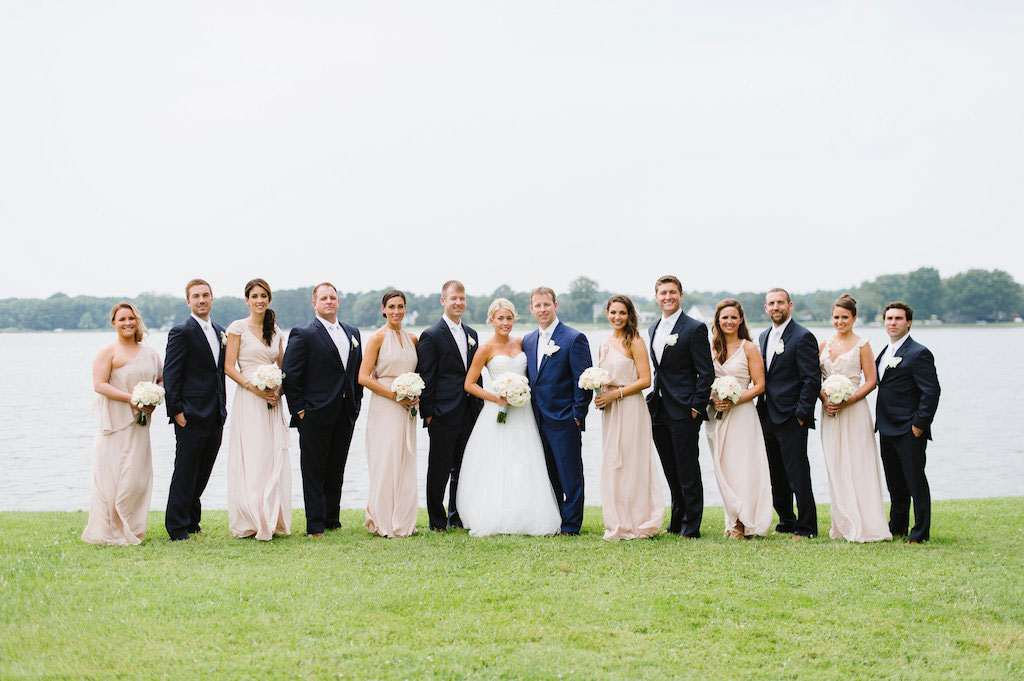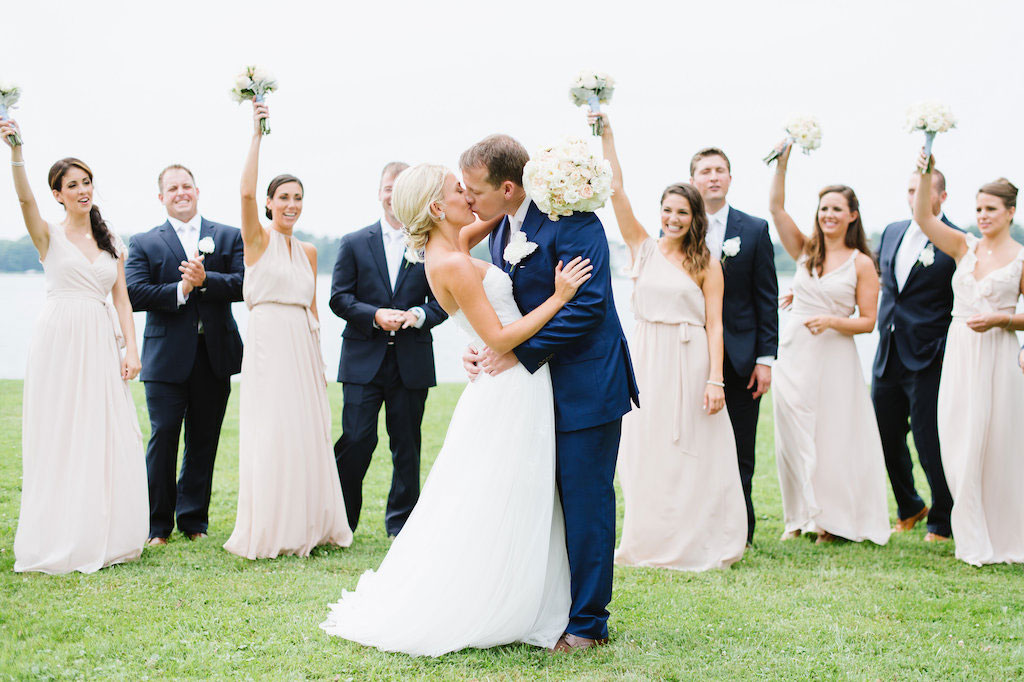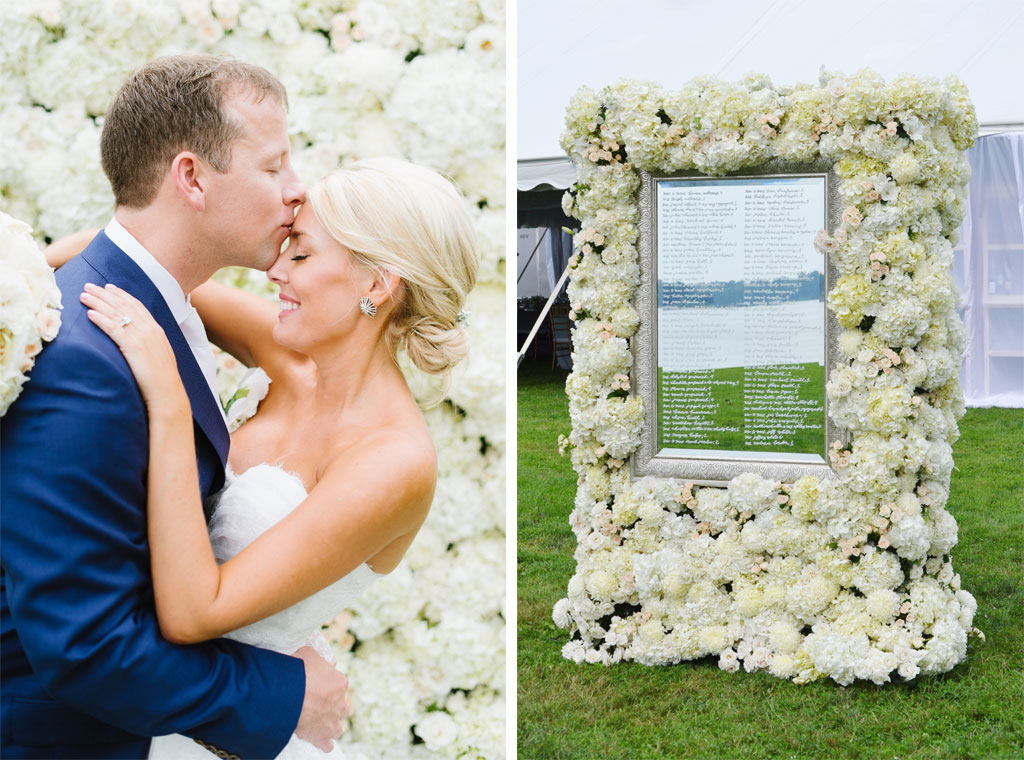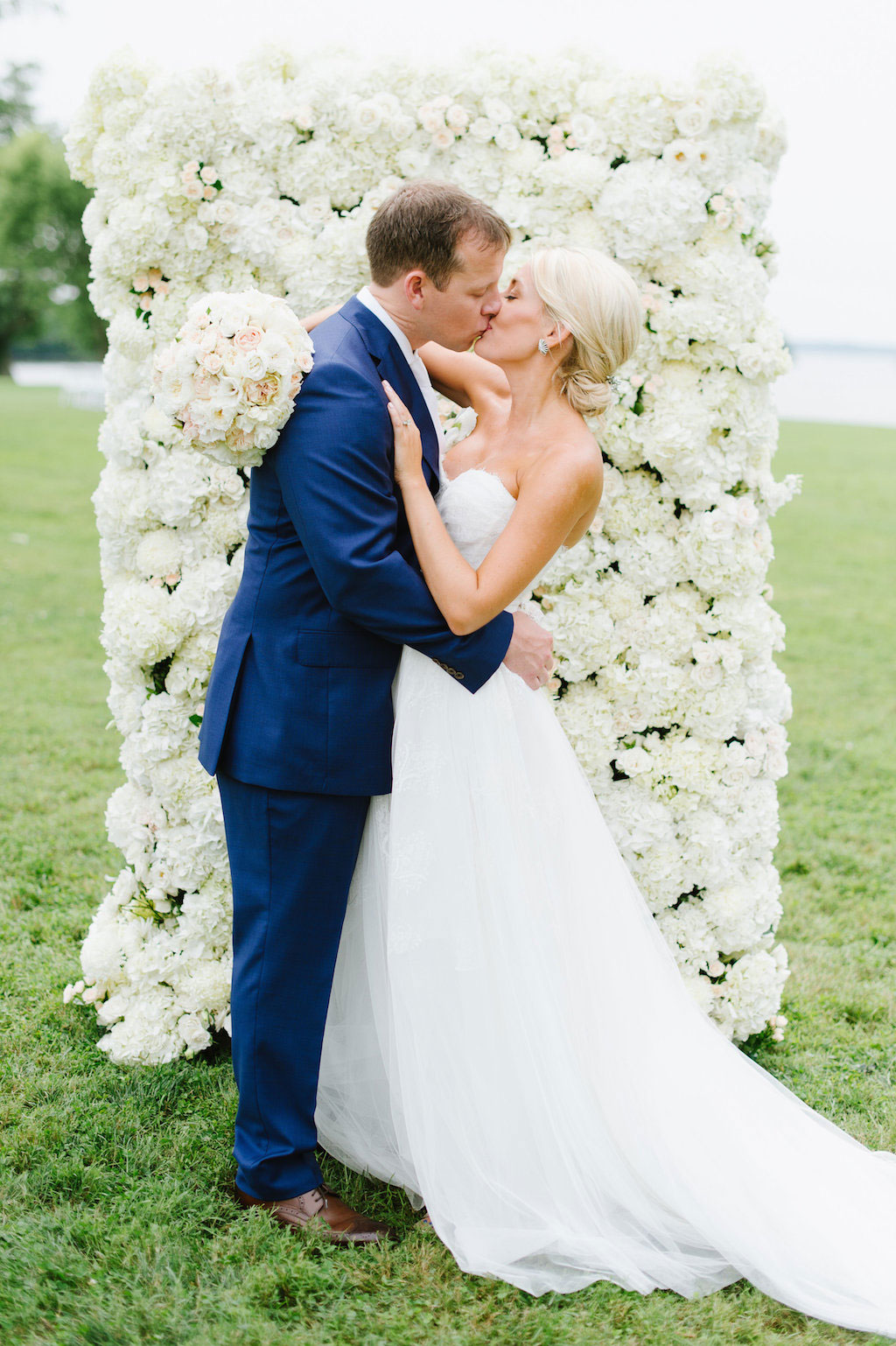 Three years later, Andy and Caitlin celebrated the anniversary of their first meeting with an indulgent dinner out. They were both so full when they got home that they decided to have a drink on the porch of their condo rather than going out to meet friends as they'd originally planned. They poured wine, put on some music, and the next thing Caitlin knew, Andy was down on one knee.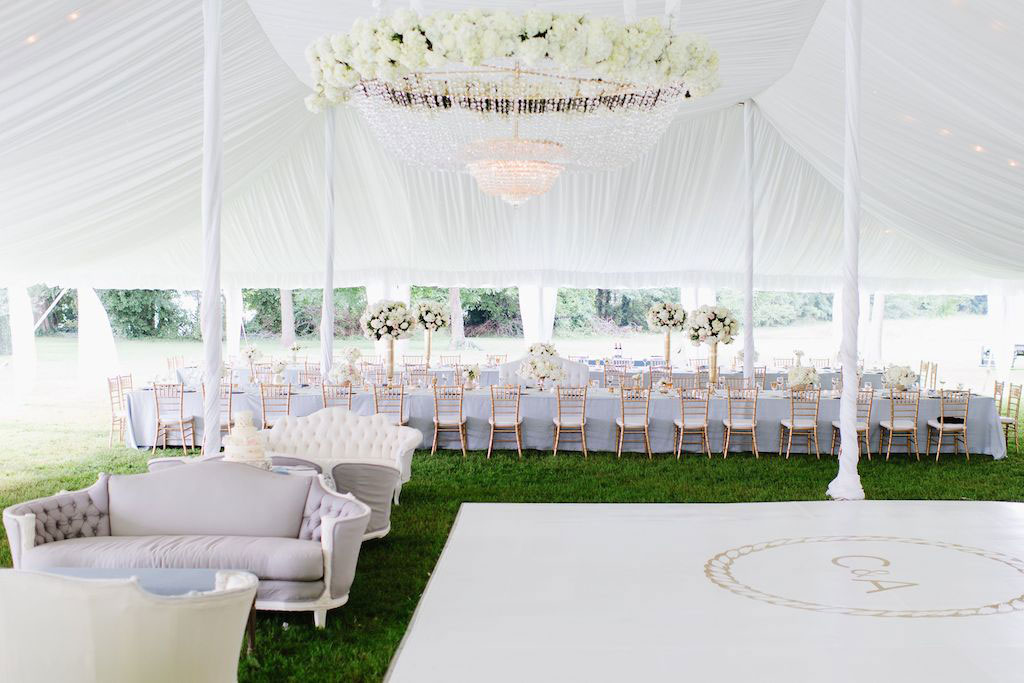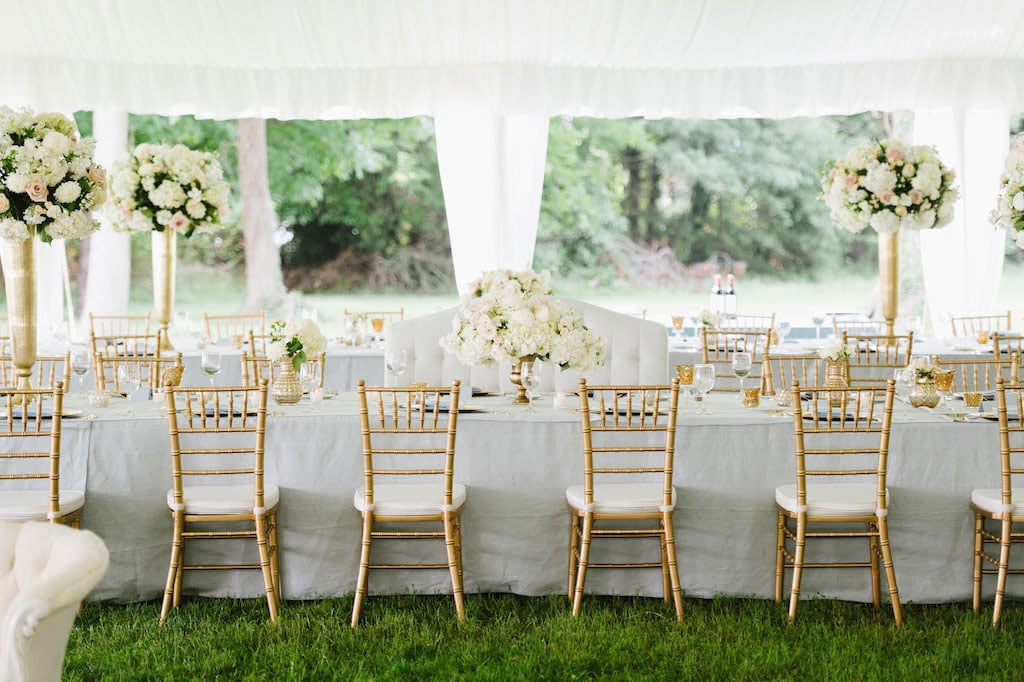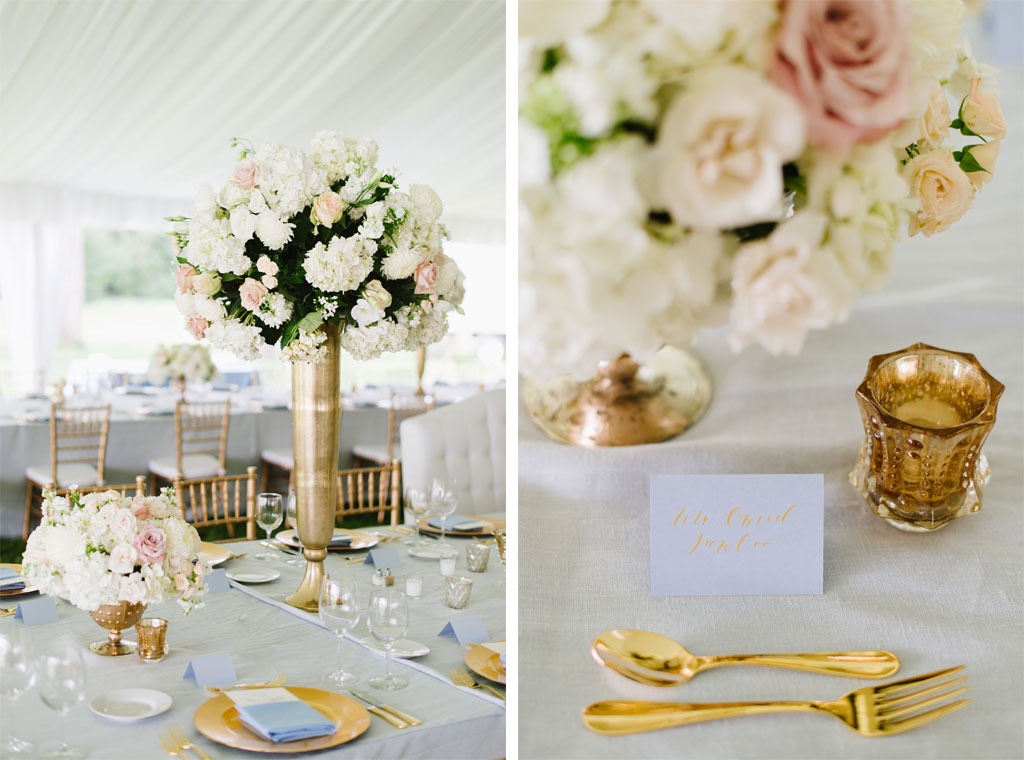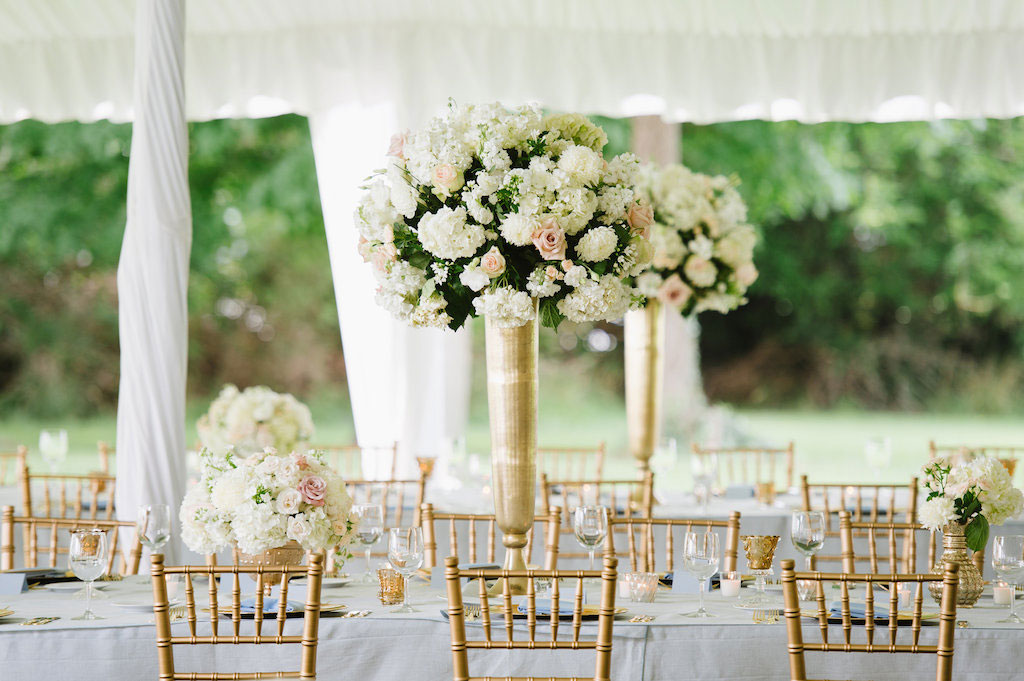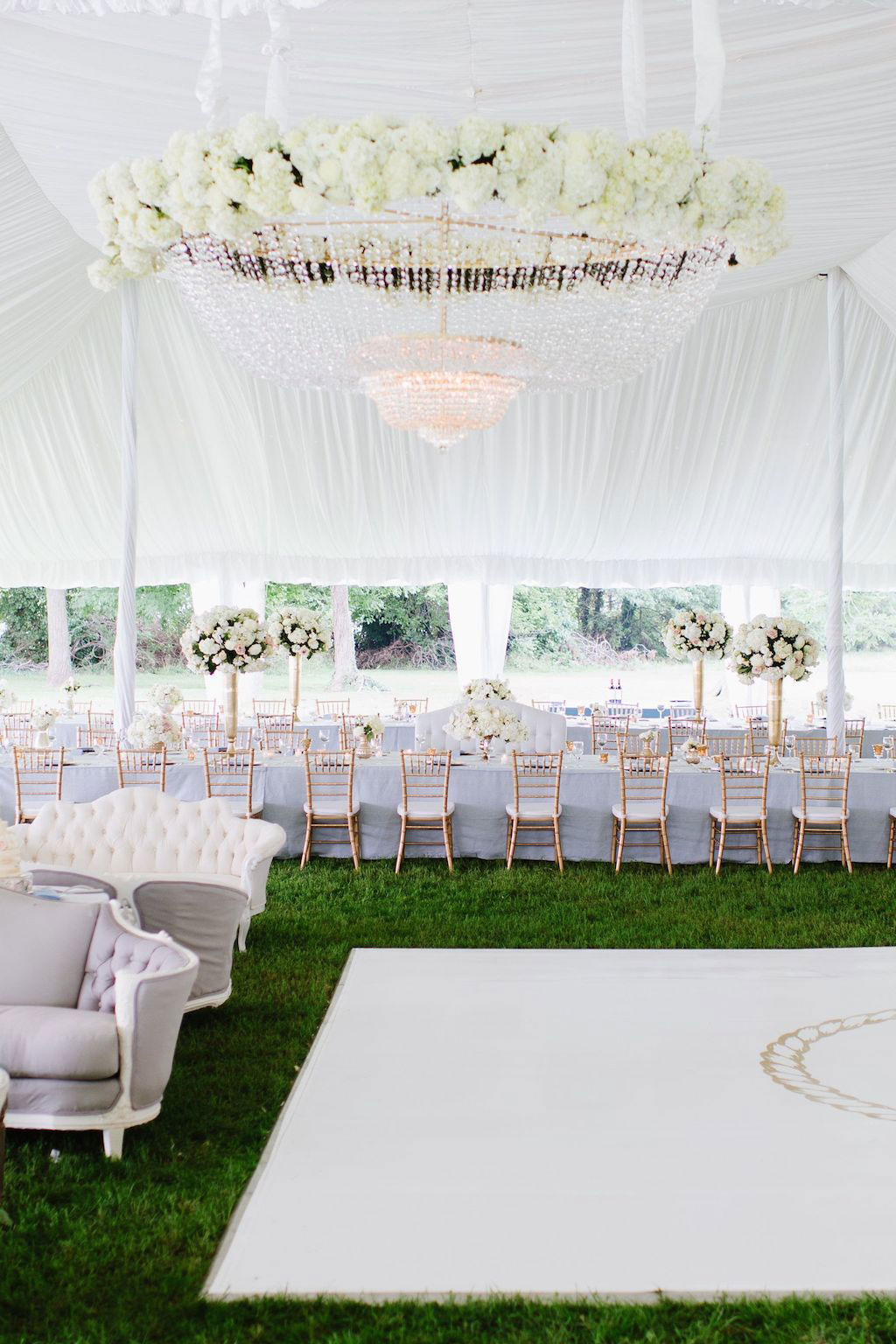 A year to the day after their engagement, on July 3, Caitlin and Andy celebrated their wedding with an open-air ceremony overlooking the water in St. Michaels. A tented reception followed their vows, complete with a monogrammed dance floor and nine-foot-wide chandelier topped with a stunning floral wreath that required four hours (and a team of events staff) to assemble.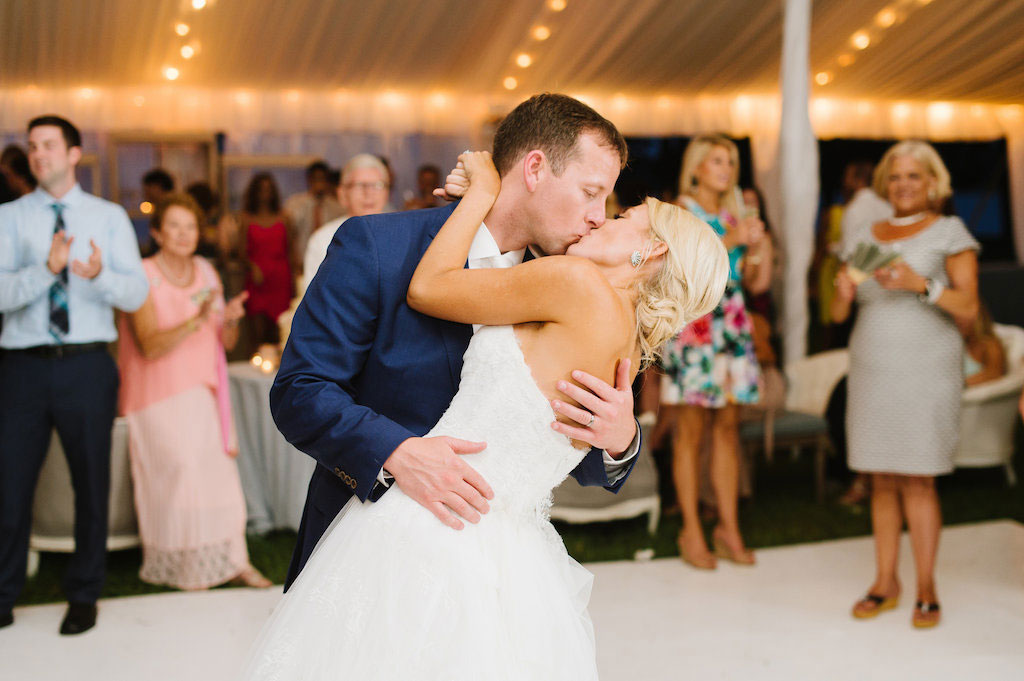 Though Caitlin and Andy's friends might have known them as being a little uncoordinated, they wowed their guests with a choreographed dance they'd taken secret lessons to prepare for. Guests spent the evening grooving to the live band before munching on the vanilla pound cake with a raspberry mousse filling and bidding adieu to the newlyweds, who planned to honeymoon in Hermitage Bay, Antigua.
VENDORS
Venue: Kirkland Manor | Photographer: Natalie Franke Photography | Event Coordinator: Elle Ellinghaus of Elle Ellinghaus Designs | Bride's Gown: Monique Lhuillier, Betsy Robinson's Bridal Collection | Groom's Attire: David Donahue, Nordstrom | Hair Dresser: Hannah Dusseau, Studio & Co. | Makeup Artist: Studio & Co. | Caterers & Cake: Linwoods | Florist: My Flower Box Events | Transportation: ZBest Worldwide | Videographer: Tree of Life | Music/Entertainment: Bachelor Boys Band | Invitations: Just Ink on Paper | Settees & Lounge Furniture: XOXO Vintage | Dance Floor & Chandelier: Revolution Events | Tent: Eastern Shore Tents and Events
Planning your own outdoor celebration this summer? These rental companies will be your best friends: Here's our list of the top rental companies in the Washington area.