It's truly amazing that Virginia vineyards are just a short drive away from DC's bustling downtown area. For their elegant winery wedding, Catherine Slacum and Michael Villari embraced the countryside views in the beautiful photos below by Angela Newton Roy. 
Like B&G on Facebook | Follow B&G on Instagram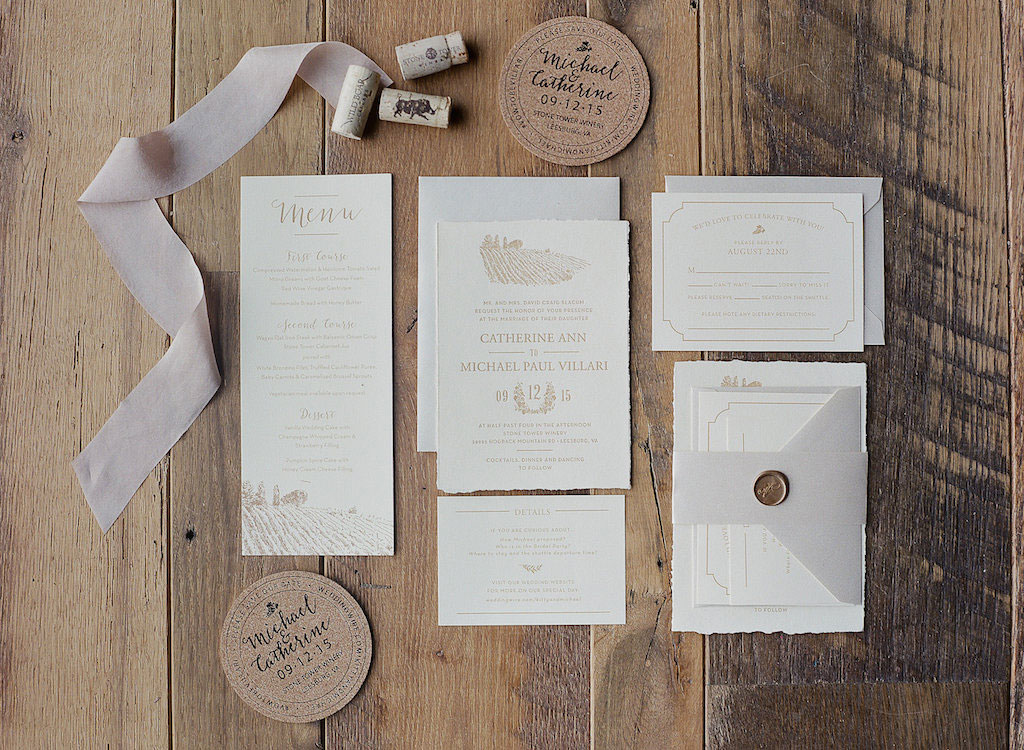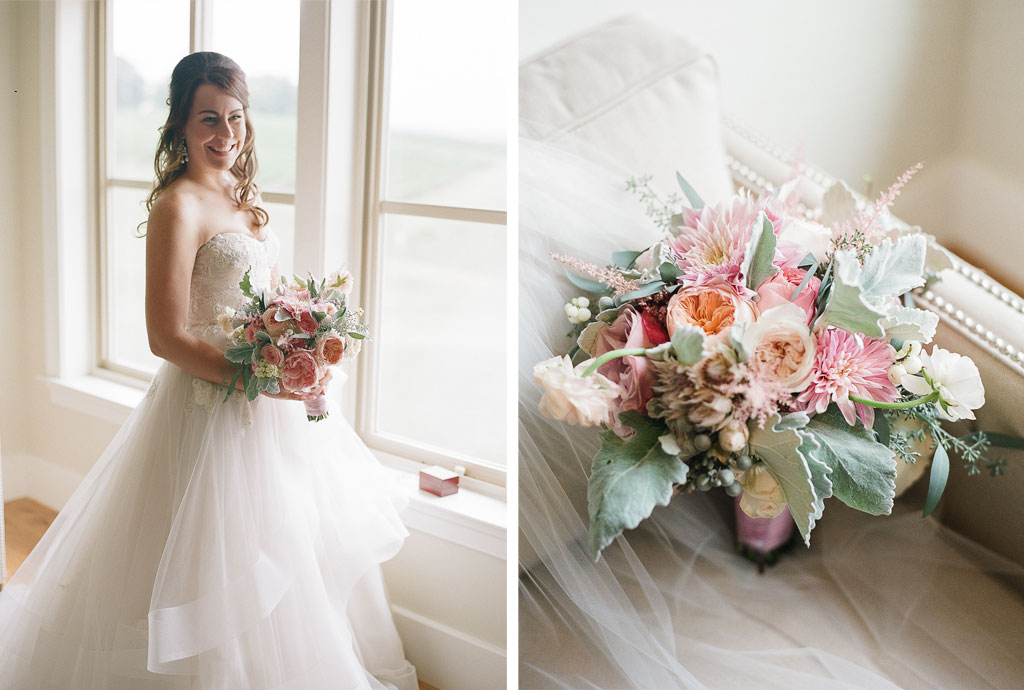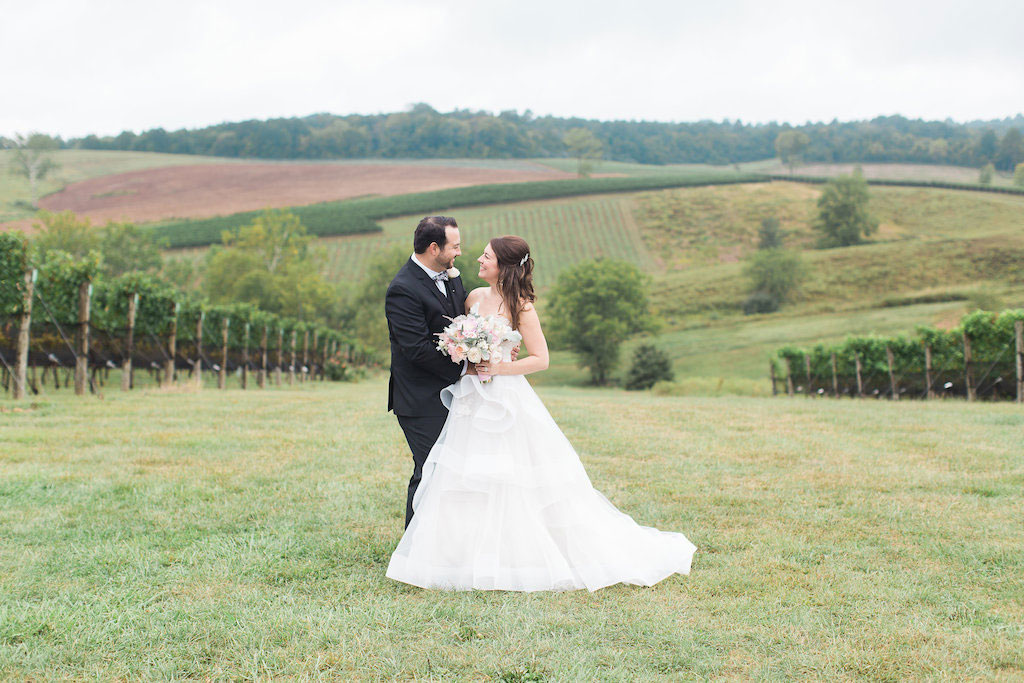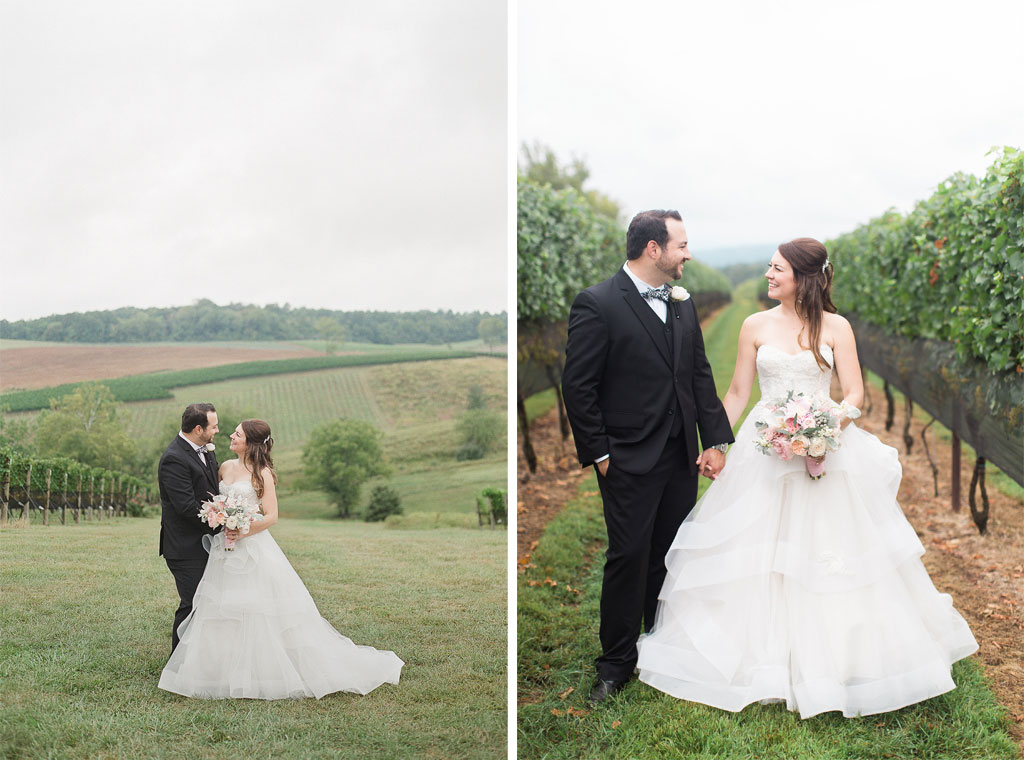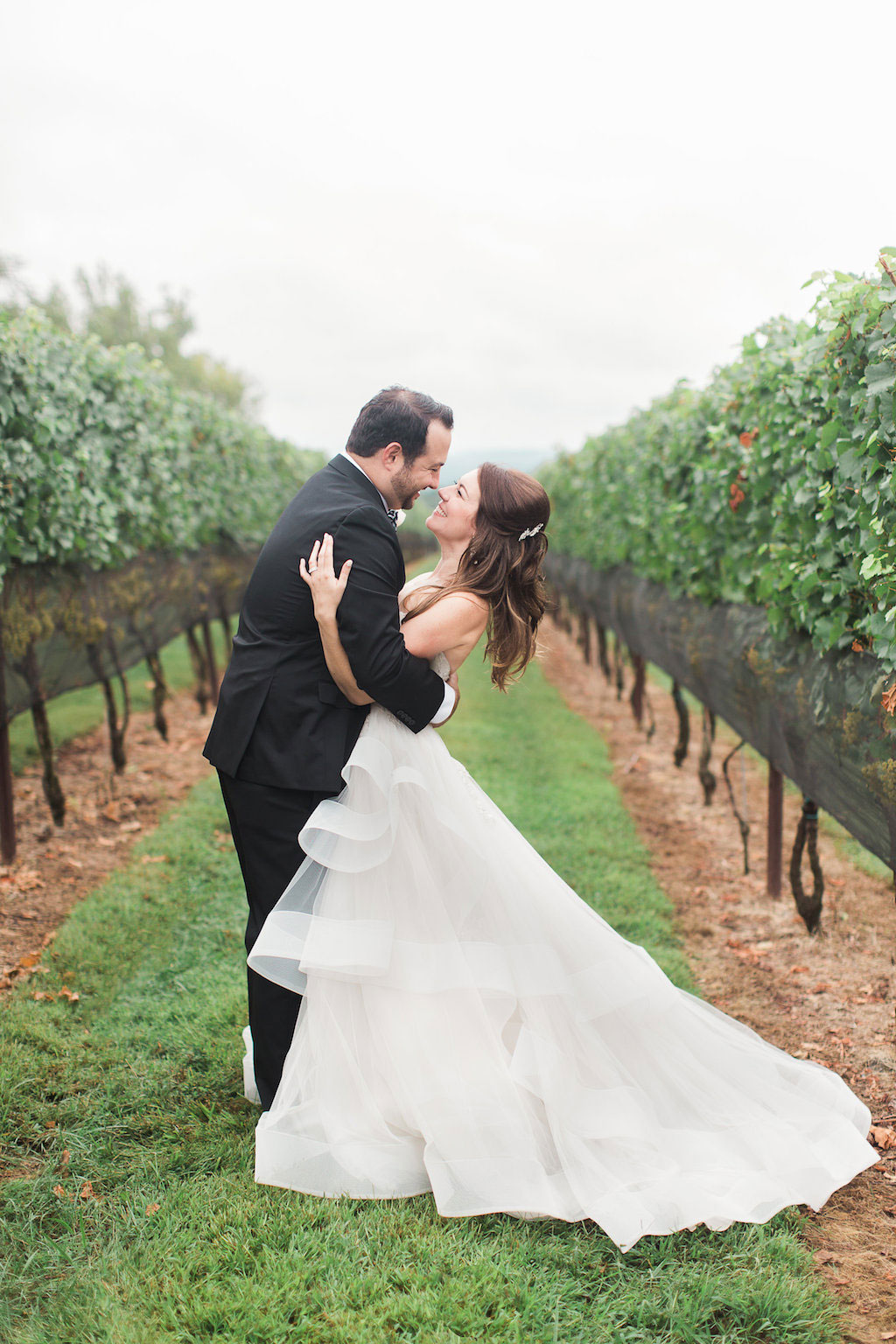 Catherine had agreed to keep her friend company when she met up with her boyfriend and all of his friends at a bar. When her friend duties had been fulfilled for the evening, Catherine was getting ready to leave the bar when Michael, part of the group that night, stopped her. Mesmerized by her blue eyes, he says, "I just felt I had to get to know her." He asked why she was leaving early, and managed to coax her into staying and talking for another four hours.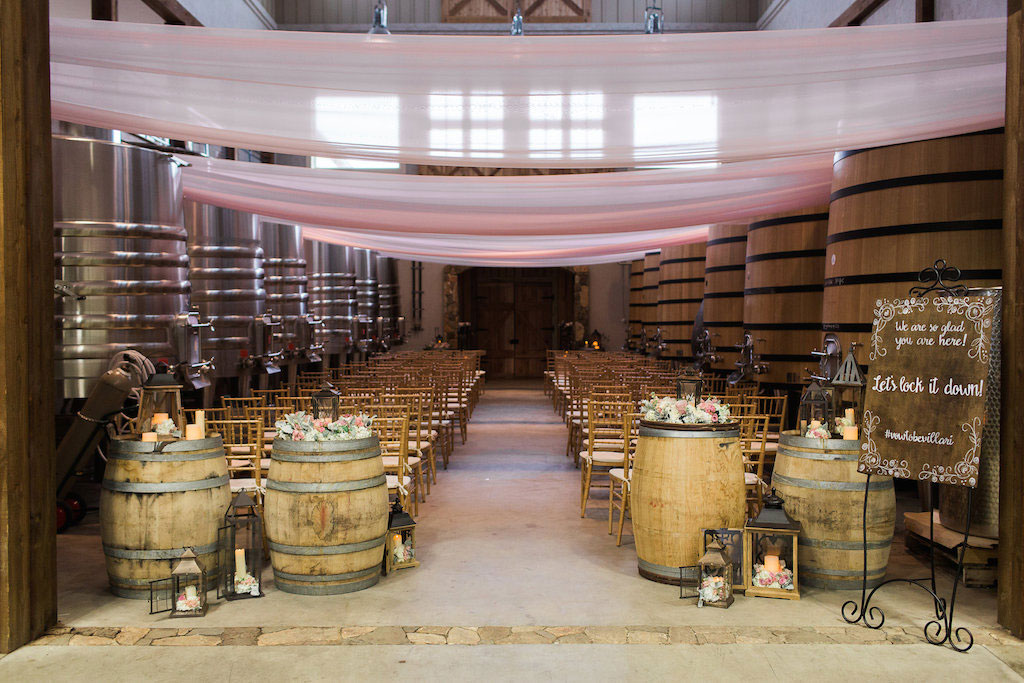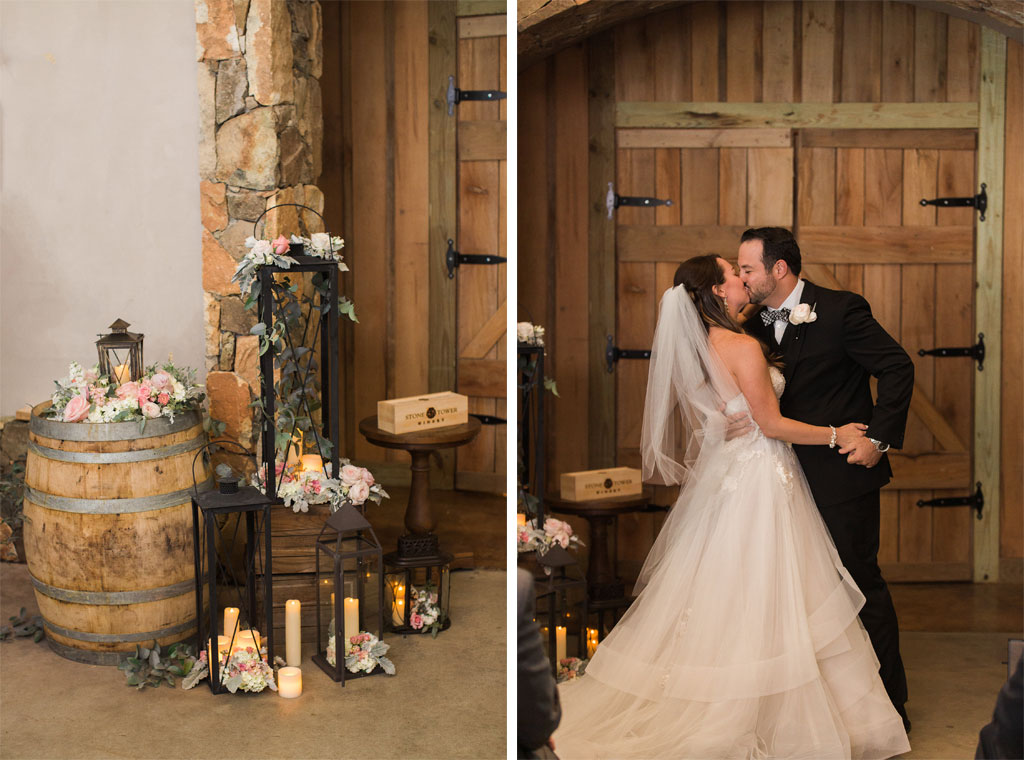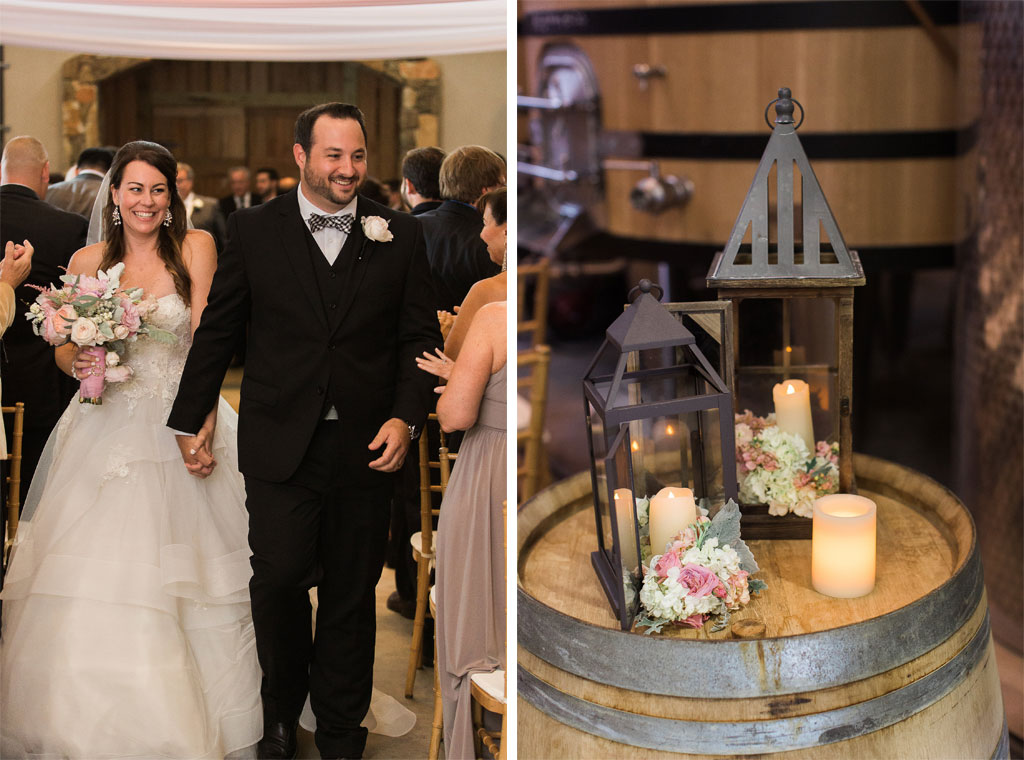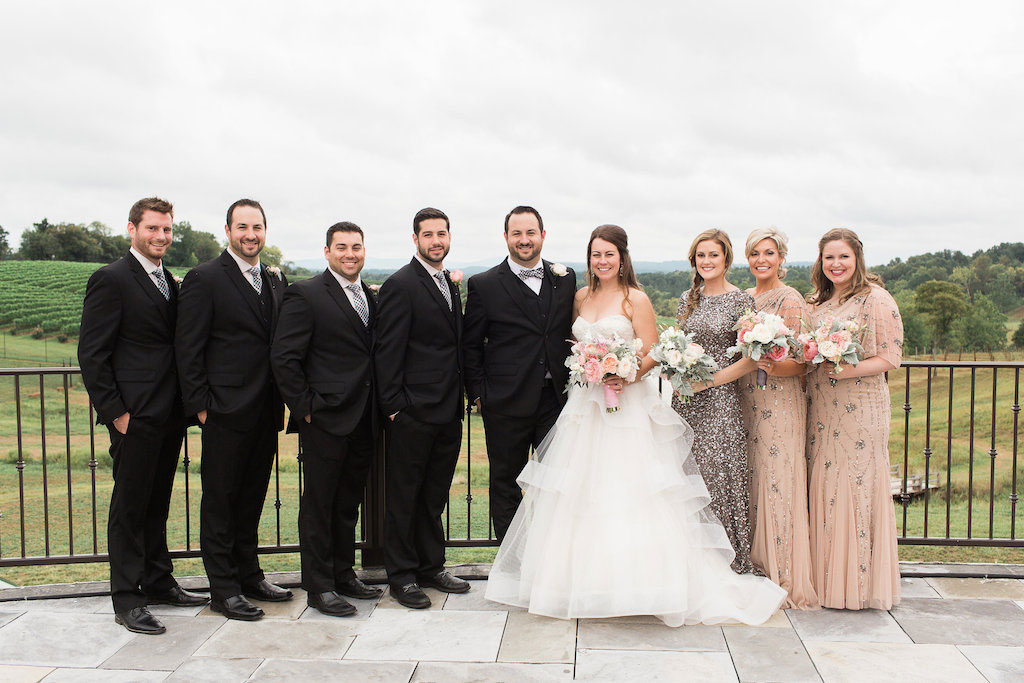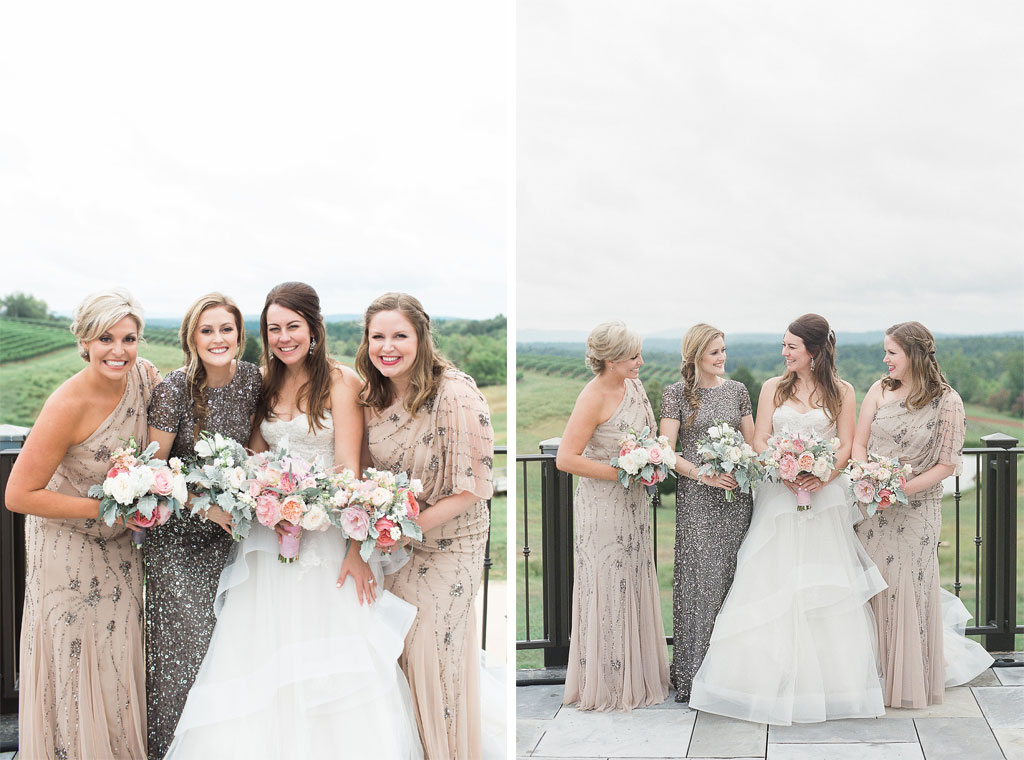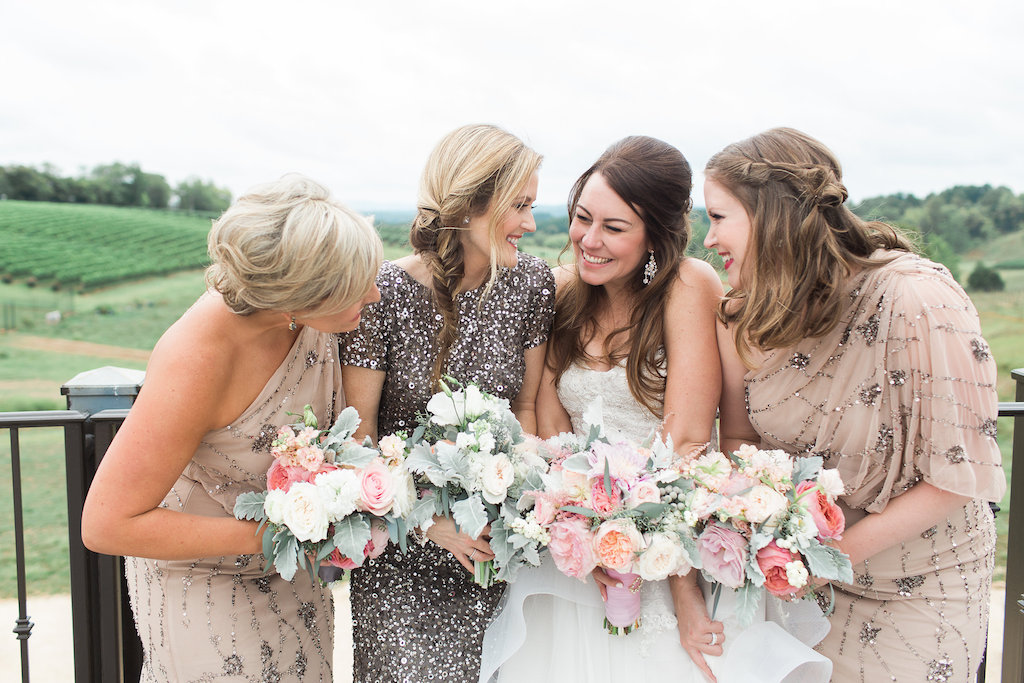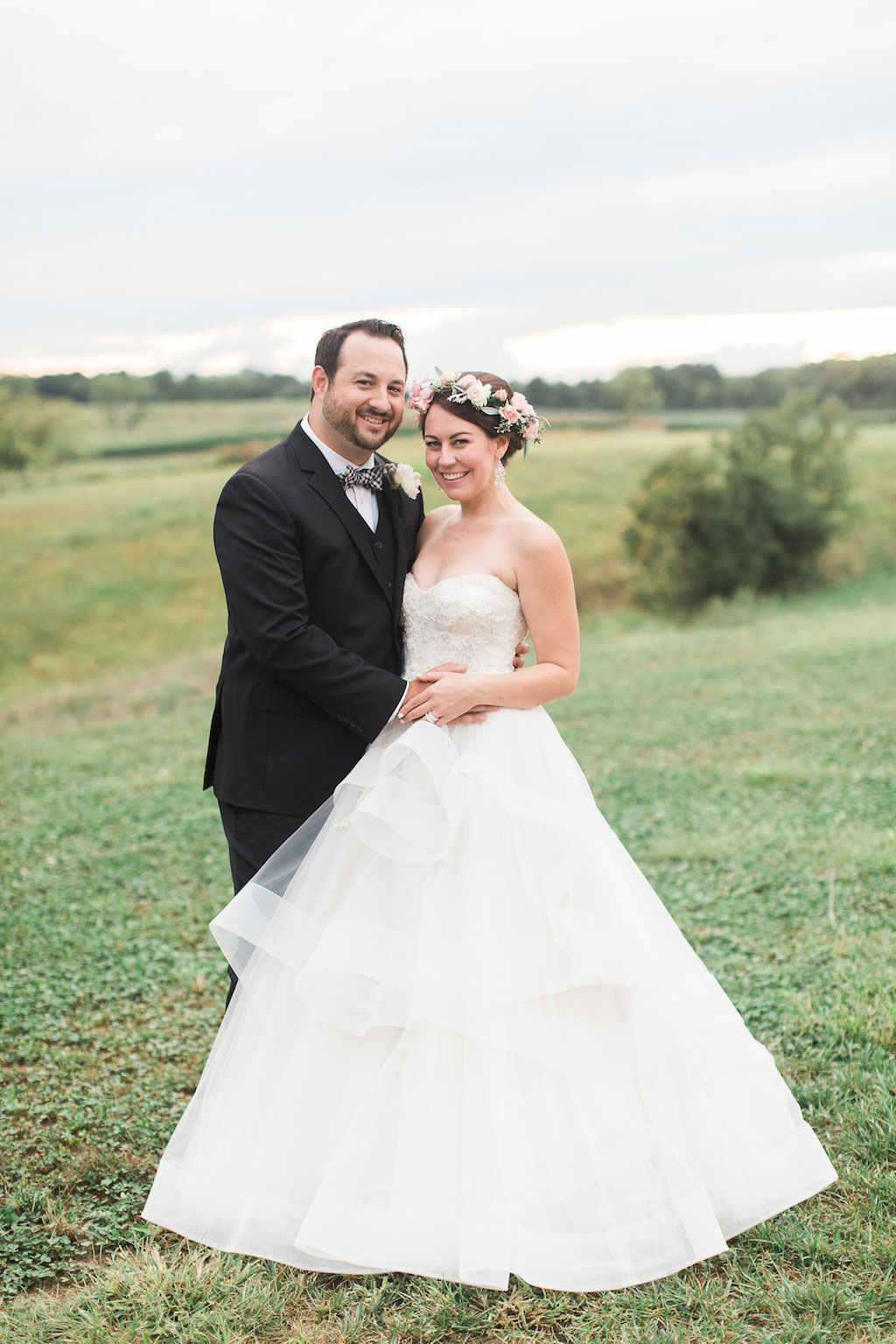 A first date at the Baltimore Aquarium kicked their relationship. Three years of dating later, Catherine's friend Ali brought her to an executive airport under the pretense of a dress fitting appointment. "Oblivious and still thinking we were going to a dress fitting we went inside and ended up in a airplane hanger," says Catherine. "Immediately I see [Ali's] fiancé Zach hiding behind a helicopter with a camera and I knew this was not going to be just any Saturday—or a dress fitting!" Walking towards Michael, Catherine burst into tears and started jumping up and down and saying "yes" before he even had the chance to get down on one knee. Afterwards, they took a celebratory helicopter ride over Baltimore, popping a bottle of champagne as they enjoyed the views. "It felt like we were on The Bachelor!" says Catherine.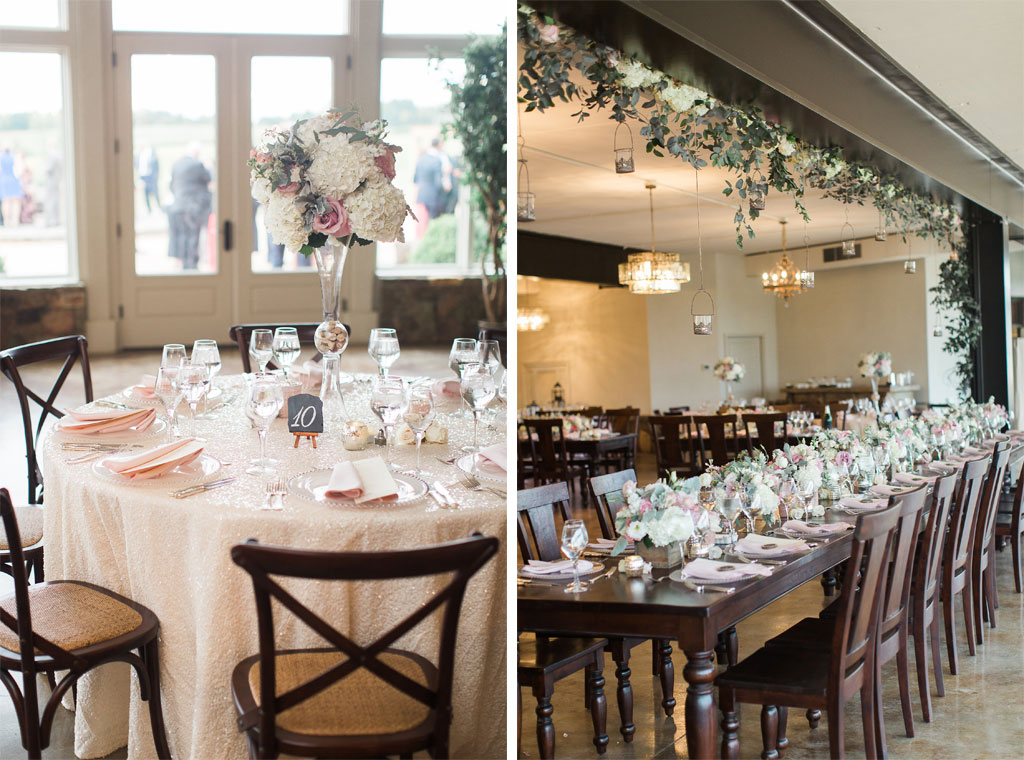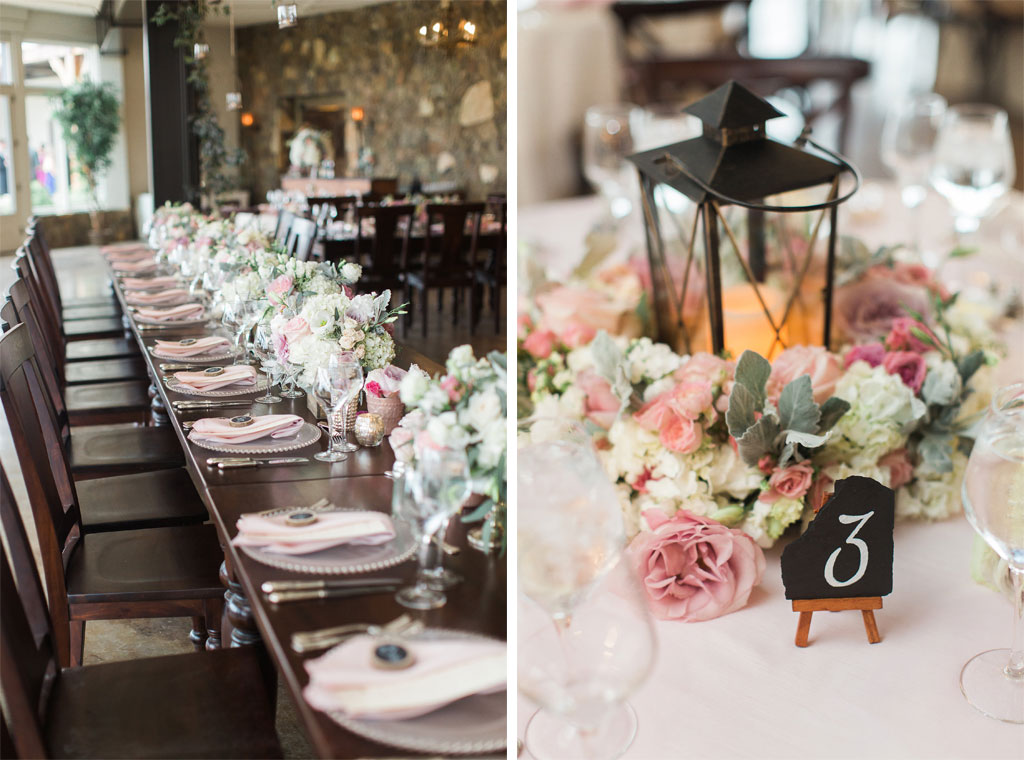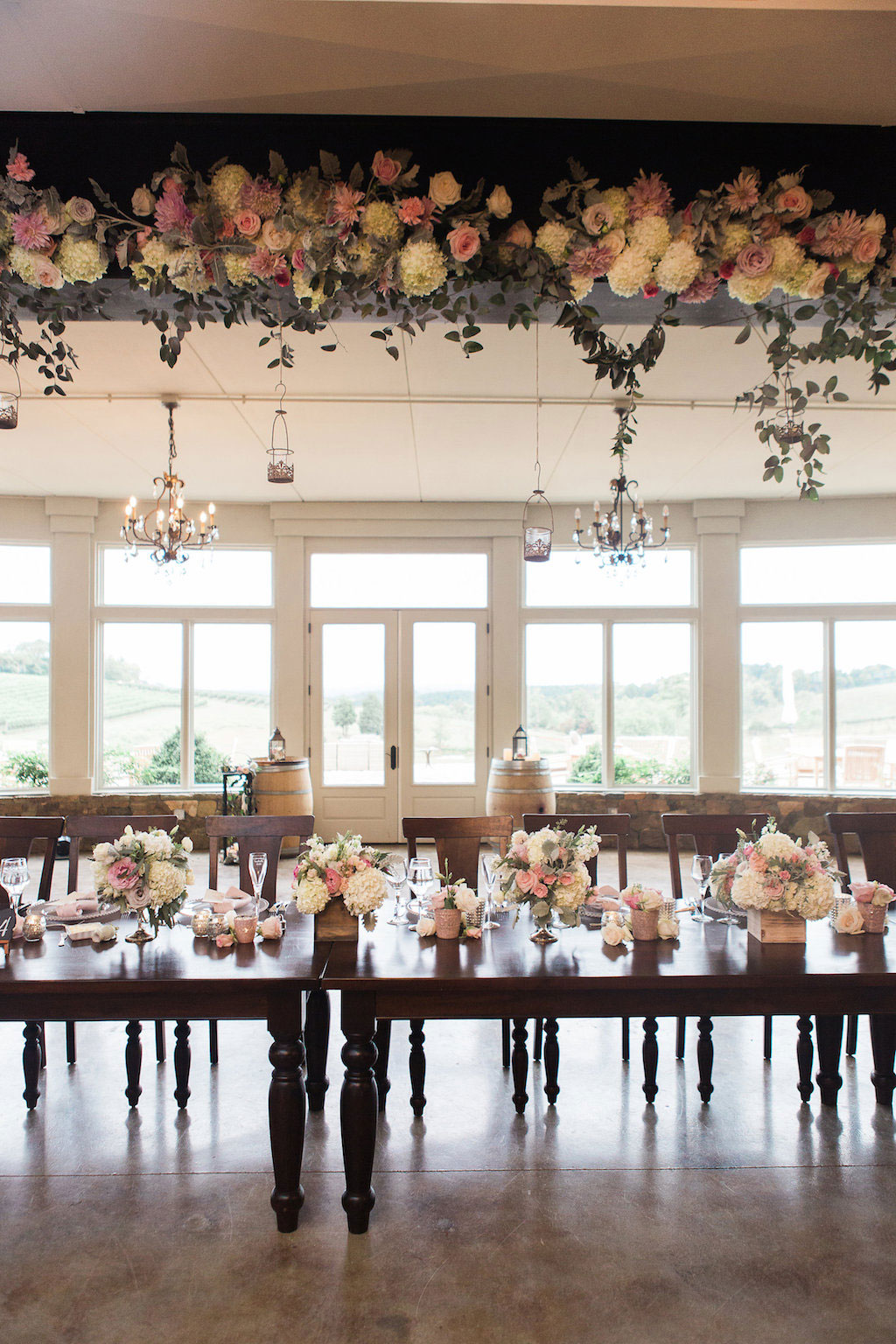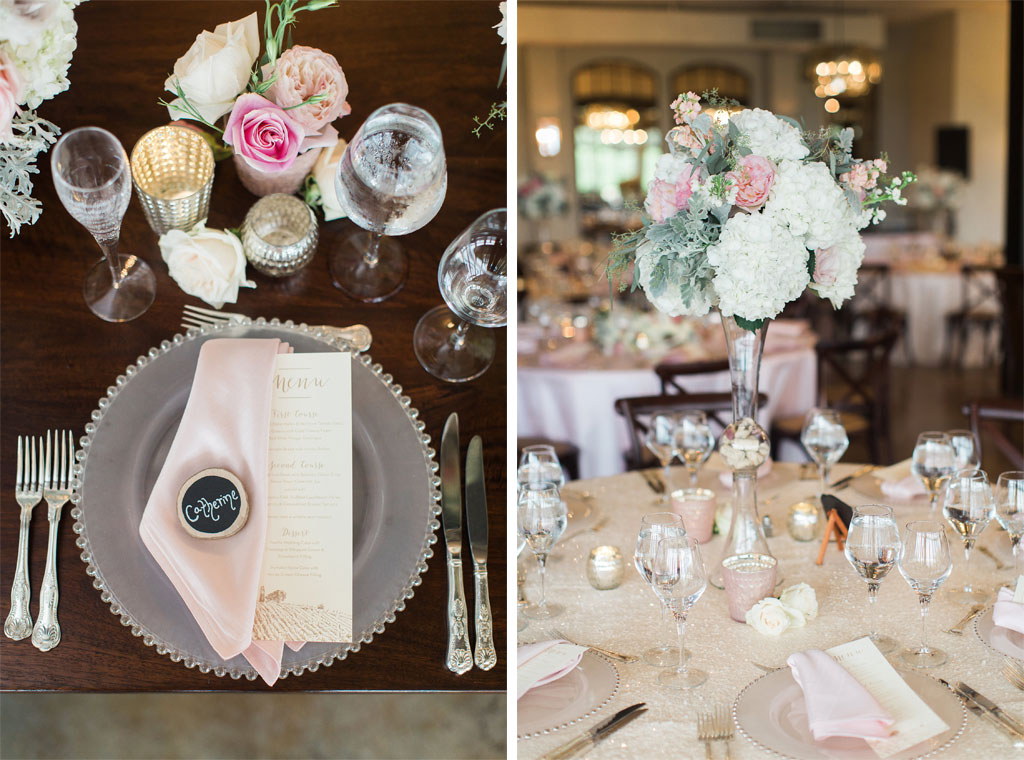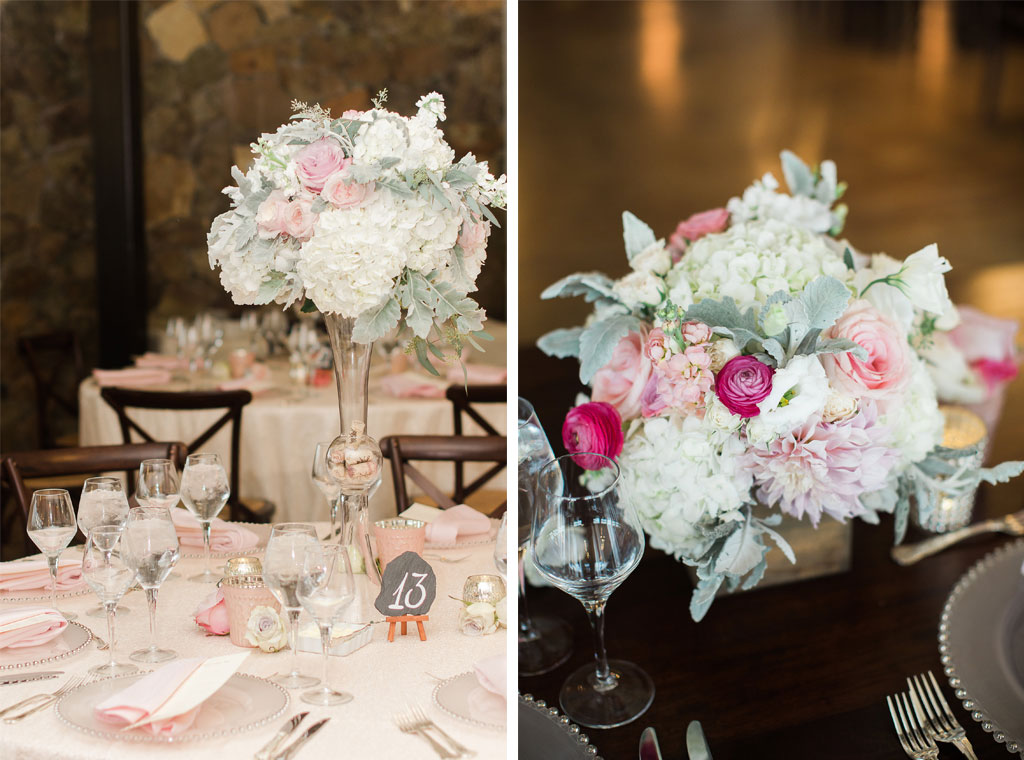 Nine months later, Catherine and Michael planned for a September wedding at Stone Tower Winery. A ceremony in the tank room was followed by a reception in the ballroom that overlooks the sweeping Leesburg countryside. Lanterns and slate table numbers helped to create a rustic vibe, while glittery table linens and a stunning floral garland upped the glam factor at the reception.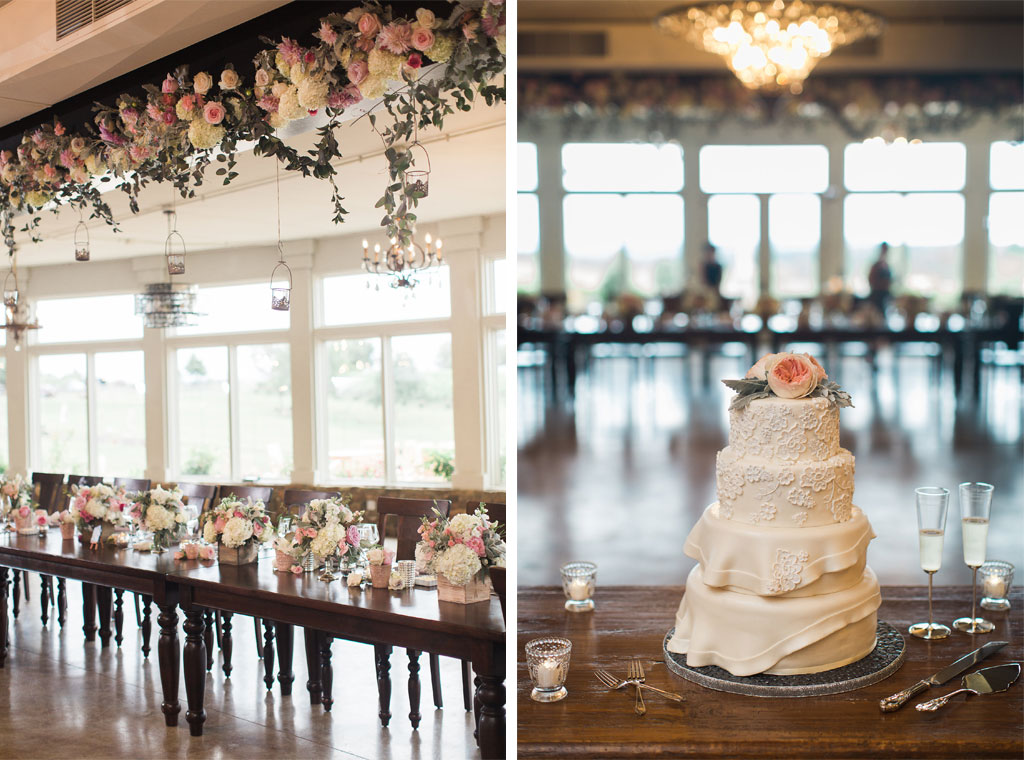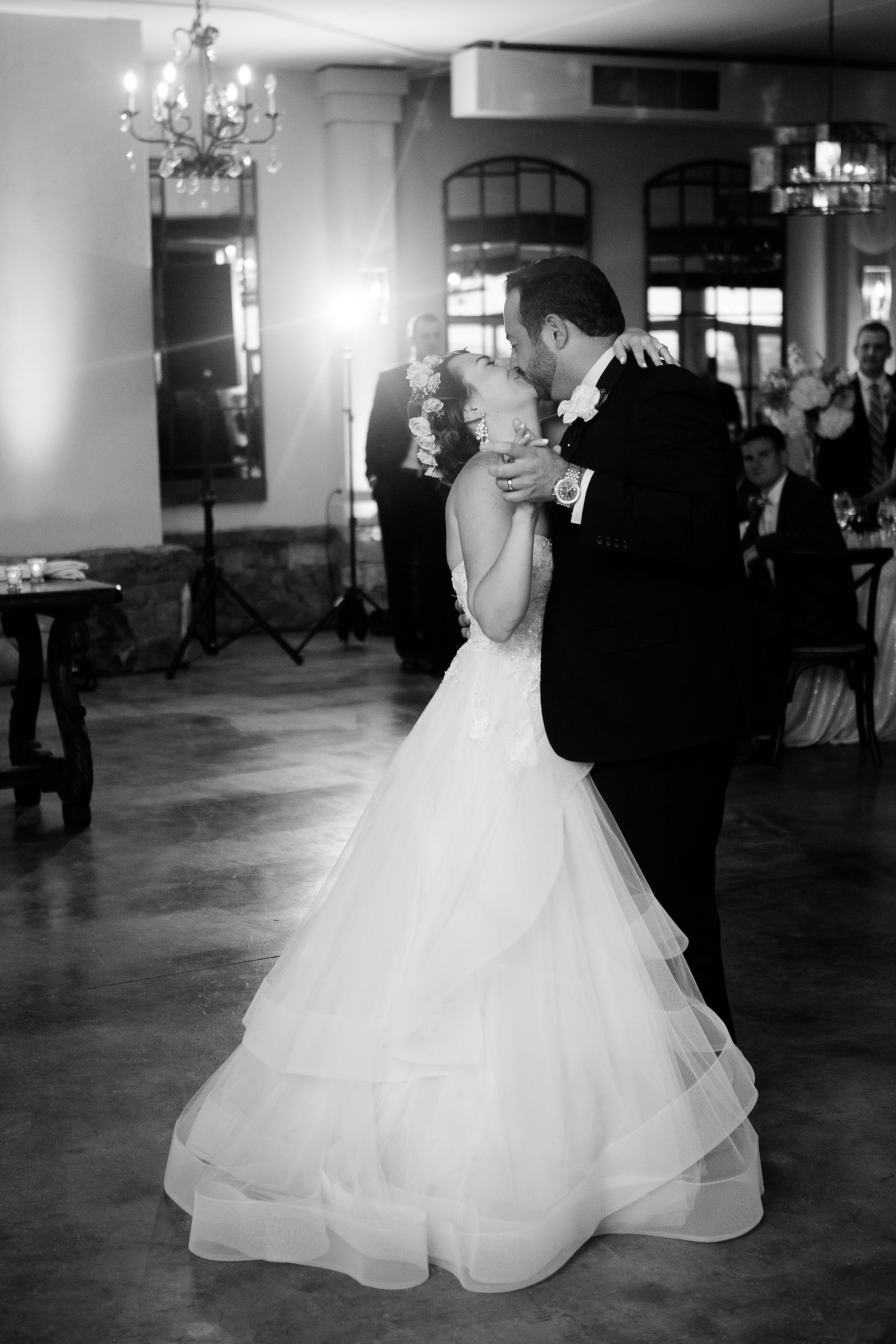 After dancing to "XO" by John Mayer and sipping on blackberry lemonade cocktails, the new Mr. and Mrs. departed with plans to honeymoon in Jamaica.
VENDORS
Venue: Stone Tower Winery | Photographer: Angela Newton Roy | Planner & Event Designer: Katie Joga of Pure Whimsy Events | Bride's Gown: Monique Lhuillier, Betsy Robinson's Bridal Collection | Groom's Tux: Pronto Uomo, Men's Wearhouse | Hair Dresser: Lynnae of DryLand Salon | Makeup Artist: Sarah Patch | Cake: Gateu | Florist: Succulents & Saffron | Caterers & Rentals: Ridgewells Catering | Transportation: Midpark Valet & Transportation | Music/Entertainment: Sean of MyDeejay | Invitations: Mia Maria Designs | Officiant: Move on Today 2 | Linens: BBJ
Planning a wedding? Say "yes" to the dress of your dreams at one of these local bridal salons.