With touches of gold glam, Angelina Perricone and Christopher (Chris) Rybak's wedding is all modern sophistication. But we love that the elegance of their event didn't hold them back from including a gaggle of their little cousins in the wedding party, which was the bride's favorite element of the whole day. Take a peek through their celebration in the photos below by Elizabeth Fogarty.
Like B&G on Facebook | Follow B&G on Instagram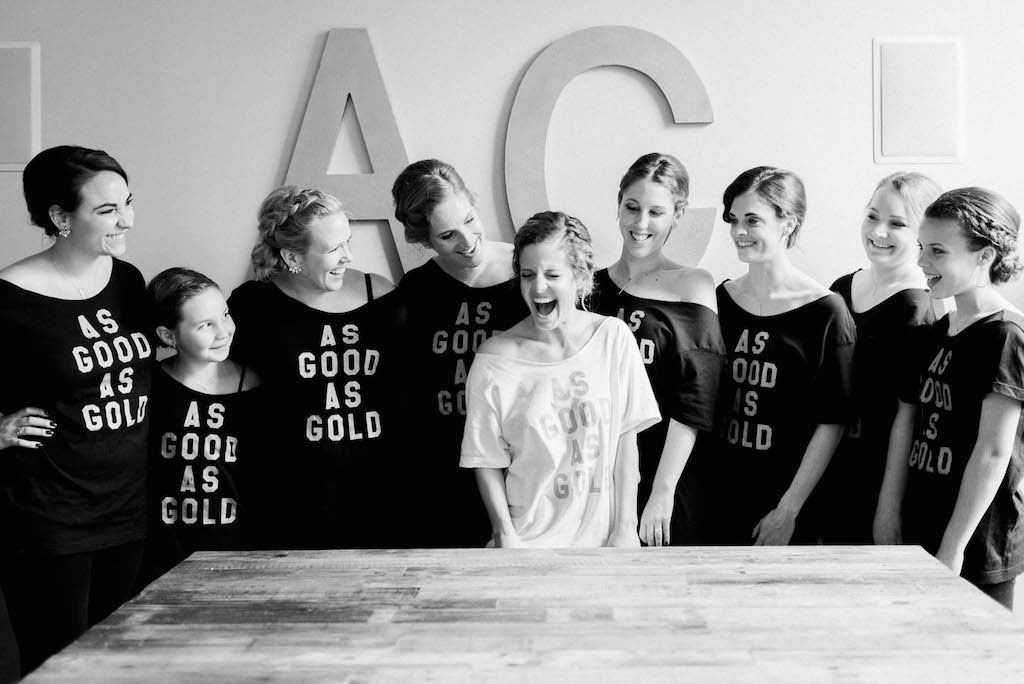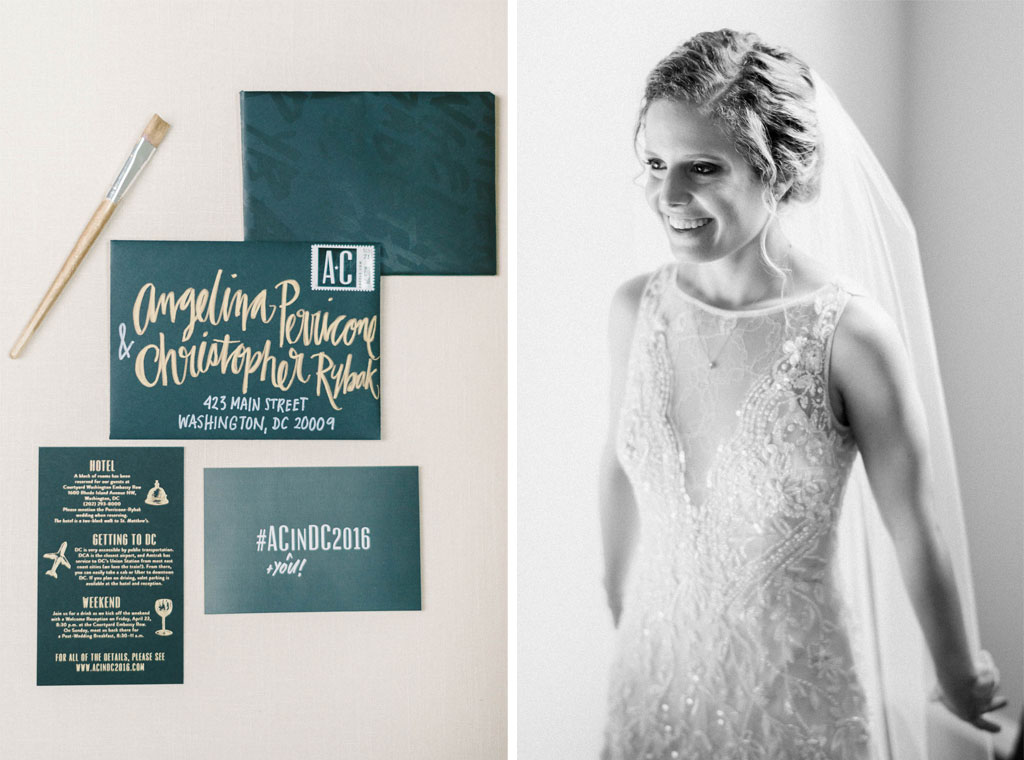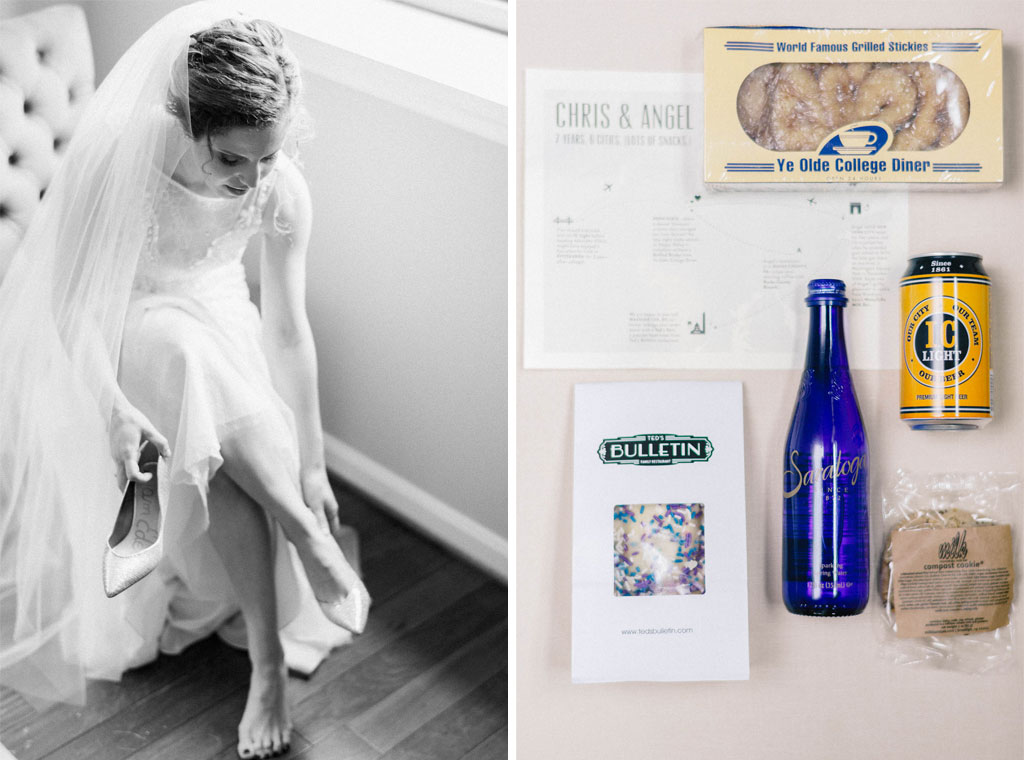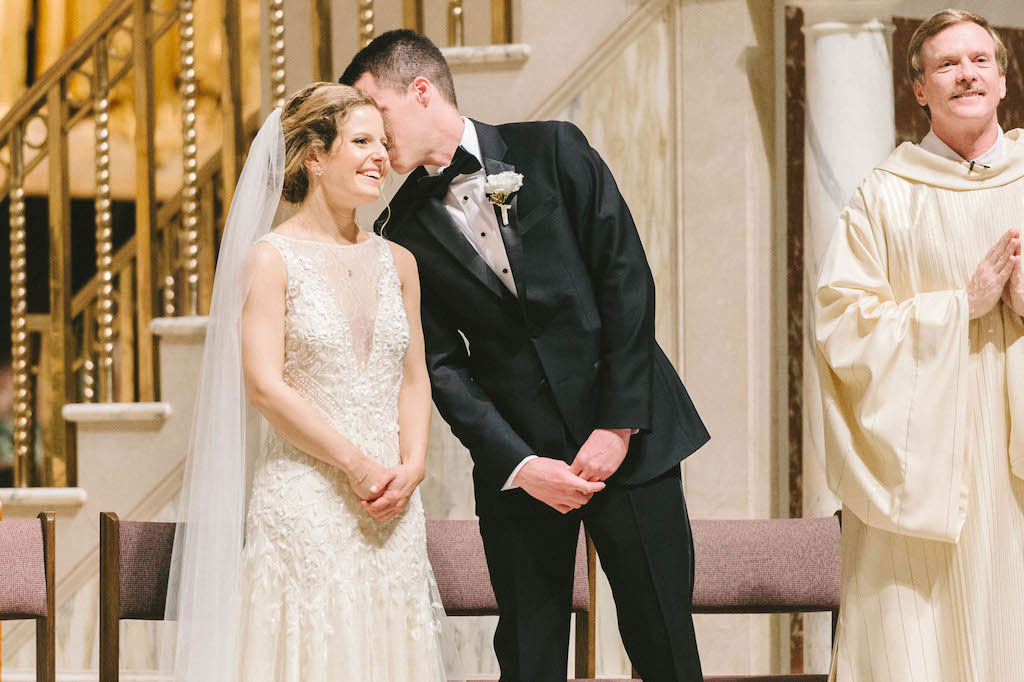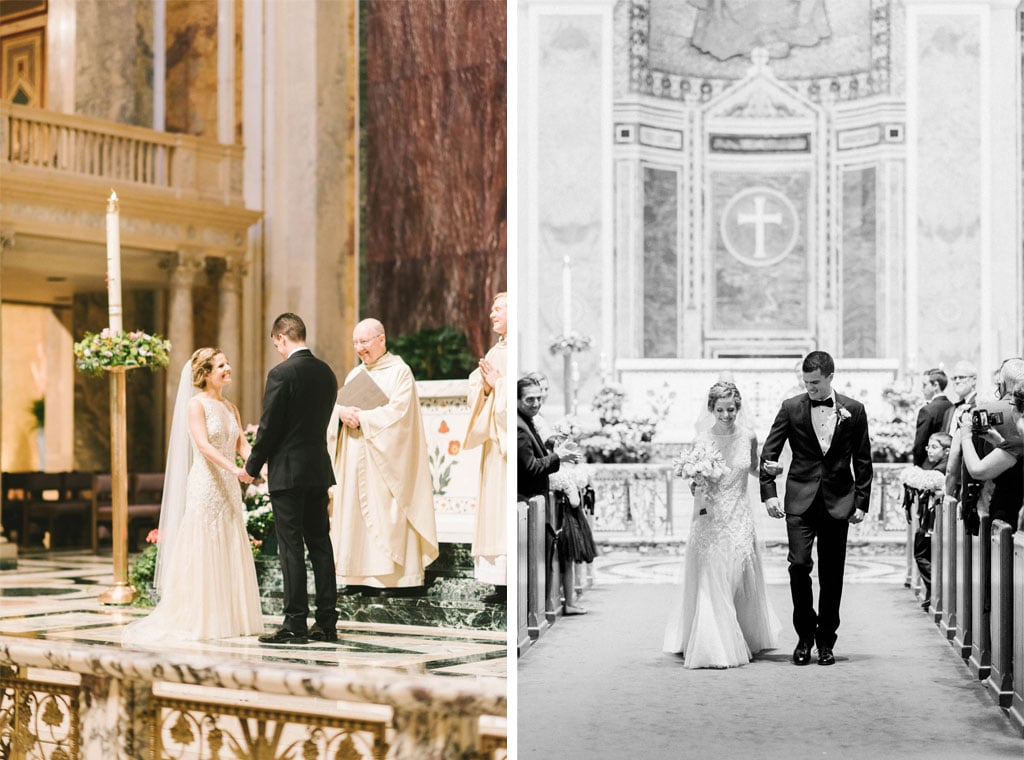 Sophomore year of college, Angel and Chris were enrolled in a dinosaur science class together, and Angel thought it'd be fun to rent a show called "Dinosaurs" to watch—and it didn't hurt that it would also allow her to spend more time with her cute and funny classmate. They went on a poor-college-kids-style first date of a late night Dunkin' Donuts, and that summer, visited each others' hometowns. "I think we both realized not only how crazy we were about each other, but also how well we both fit in with each others' families," says Angel.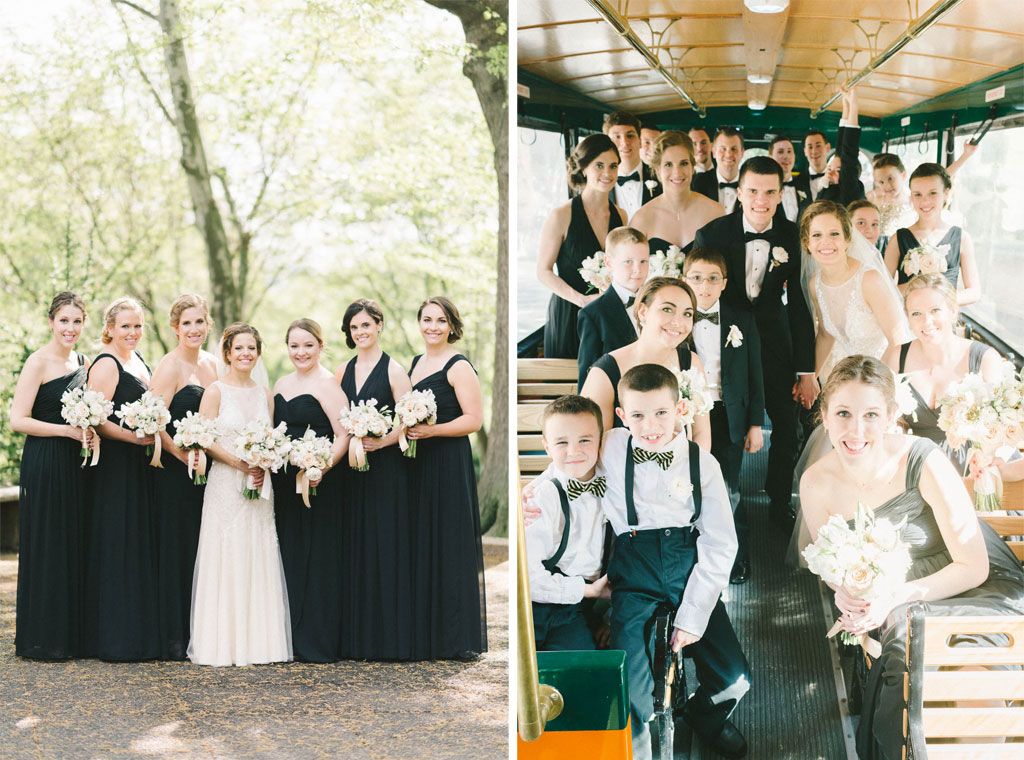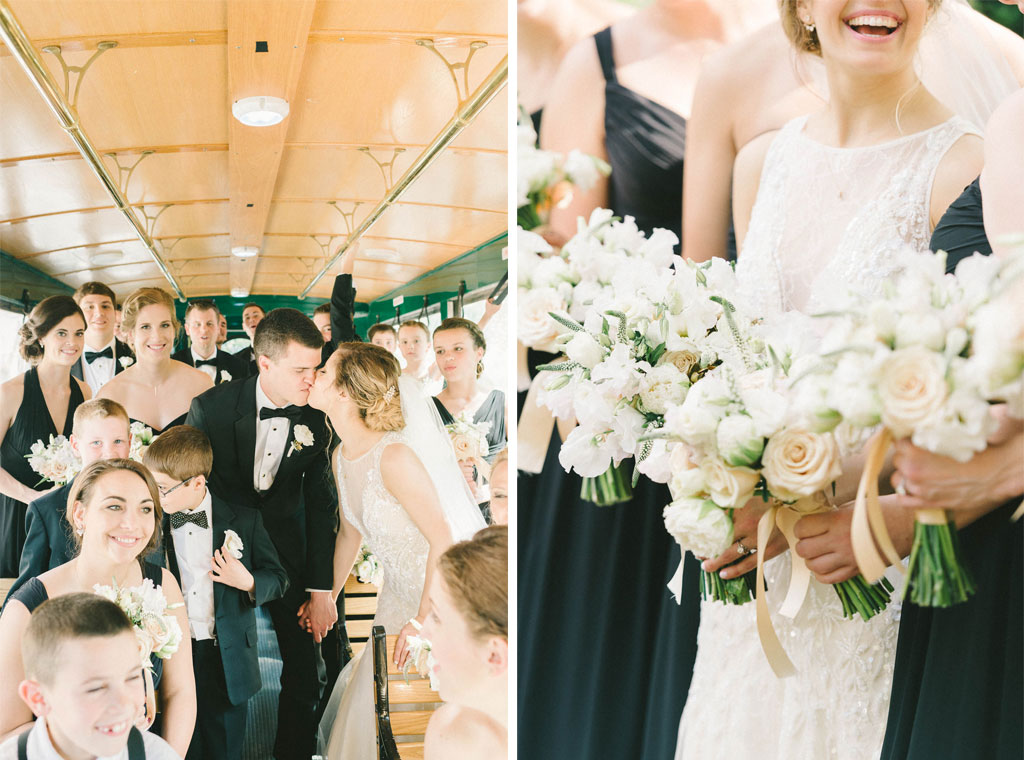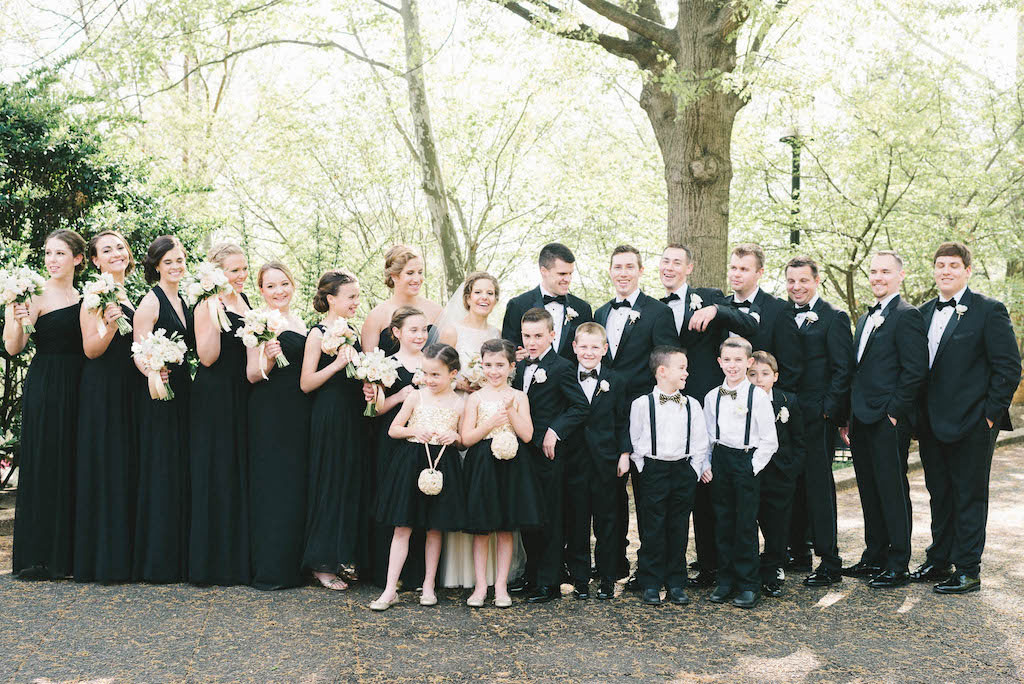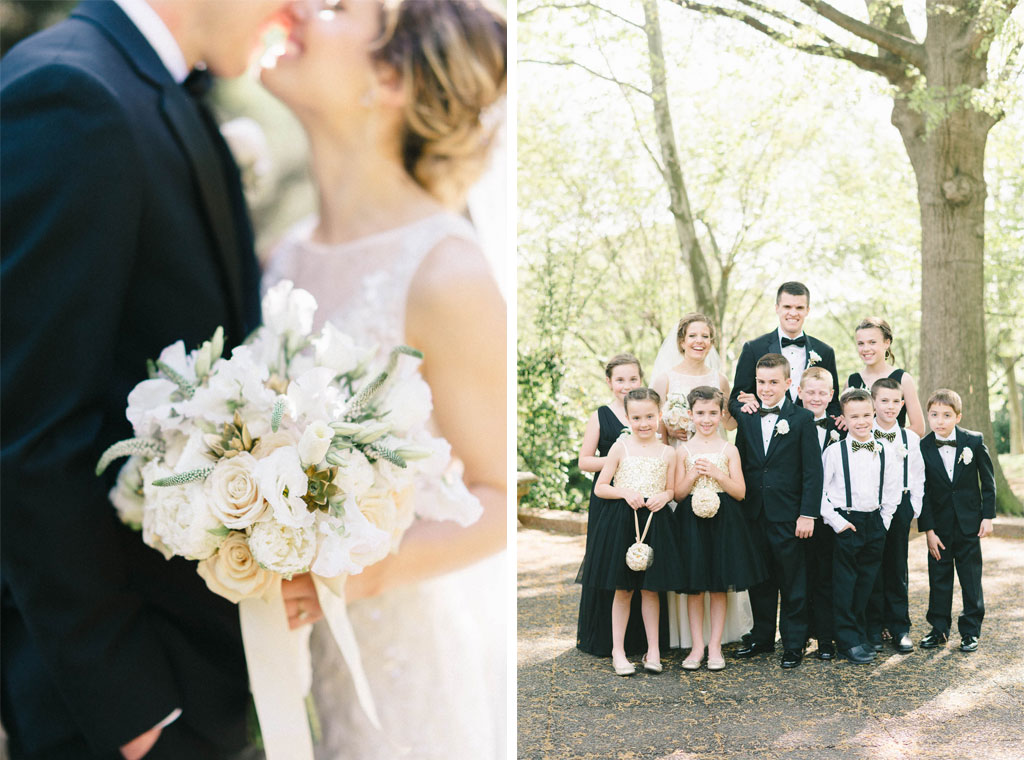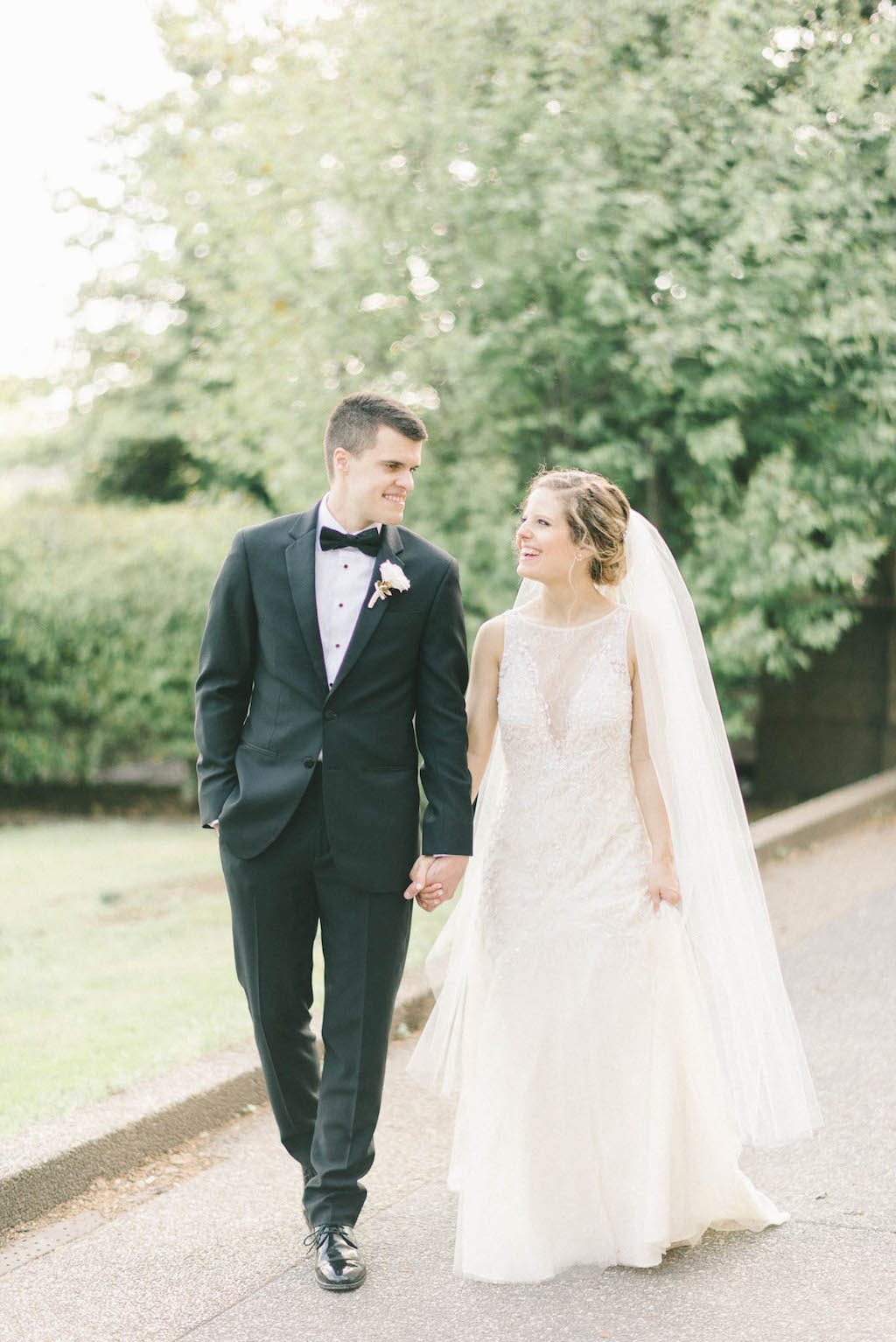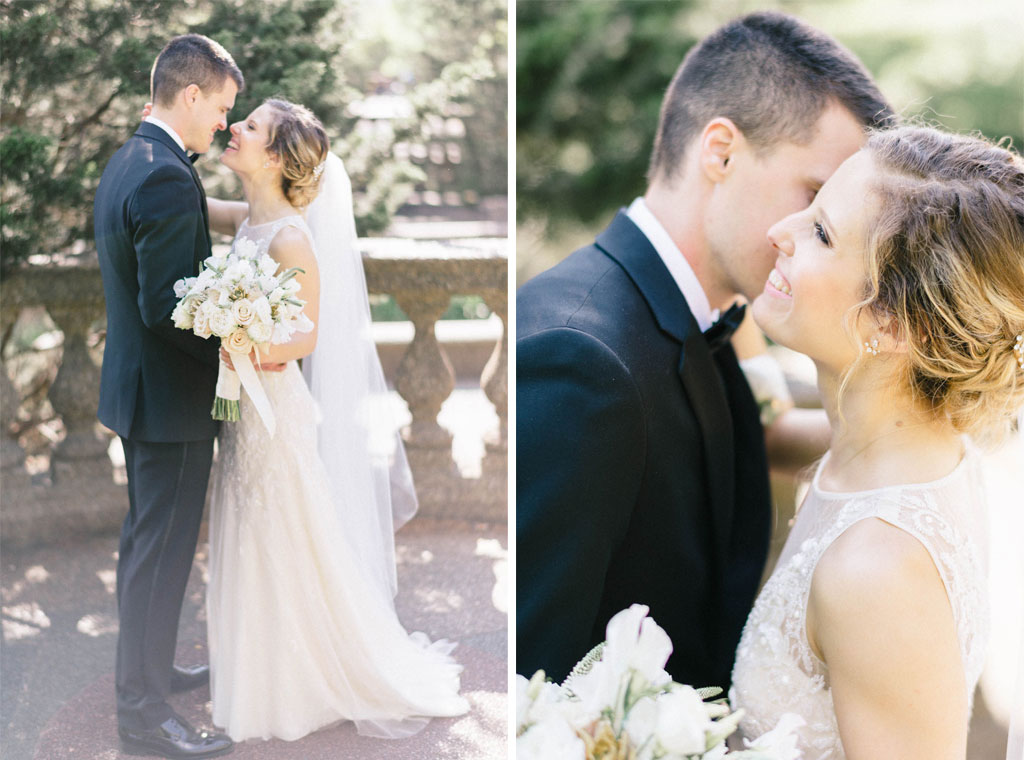 Seven years of dating later, Angel and Chris were living in New York City together as Chris completed his masters. On a cold rainy night in December, Chris coaxed Angel to take the longer, scenic route through Washington Square Park on their way to dinner. Crossing through the park, they ran into a pair of students who asked Angel to take their picture, after which, Chris asked the students to return the favor. "I had no idea why we would possibly want a picture in the dark and rain, but I went along with it," says Angel. As they prepared for the camera, Chris dropped to one knee and asked Angel to be his wife. Later, the pair would come to learn that Angel's grandfather had proposed to her grandmother in the very same park.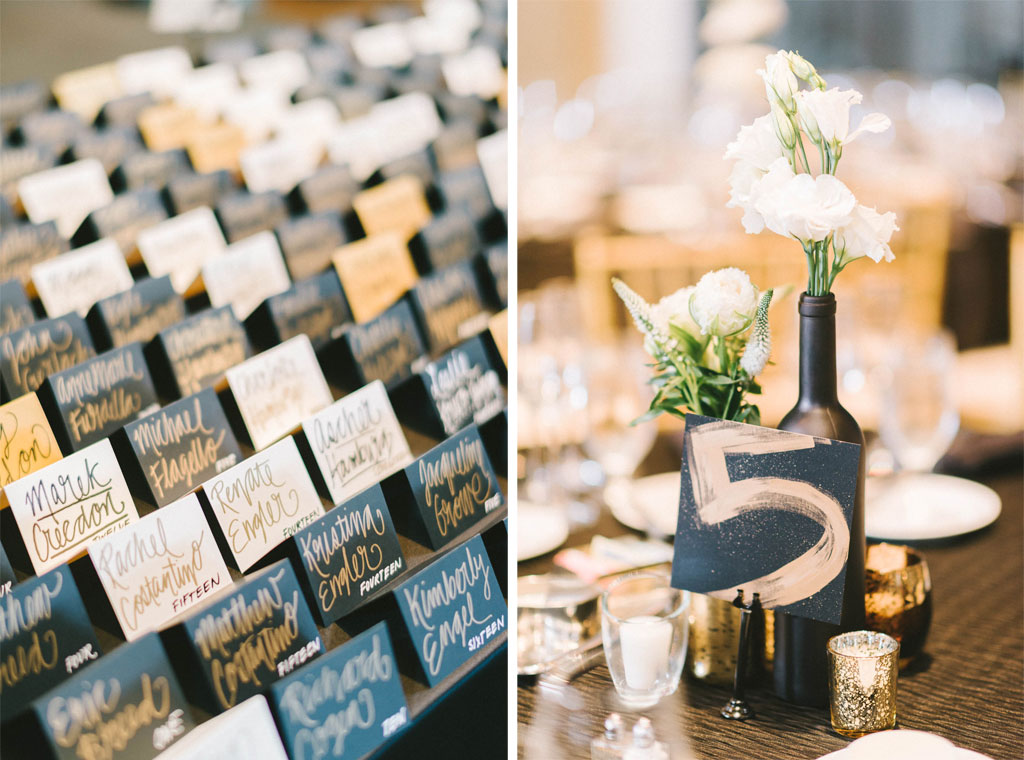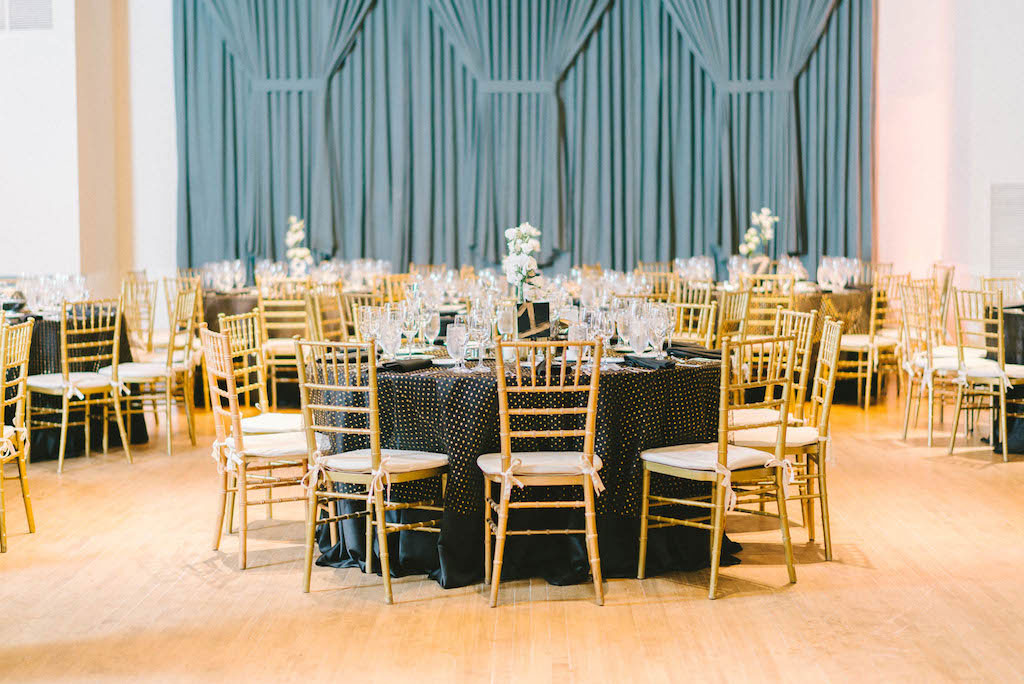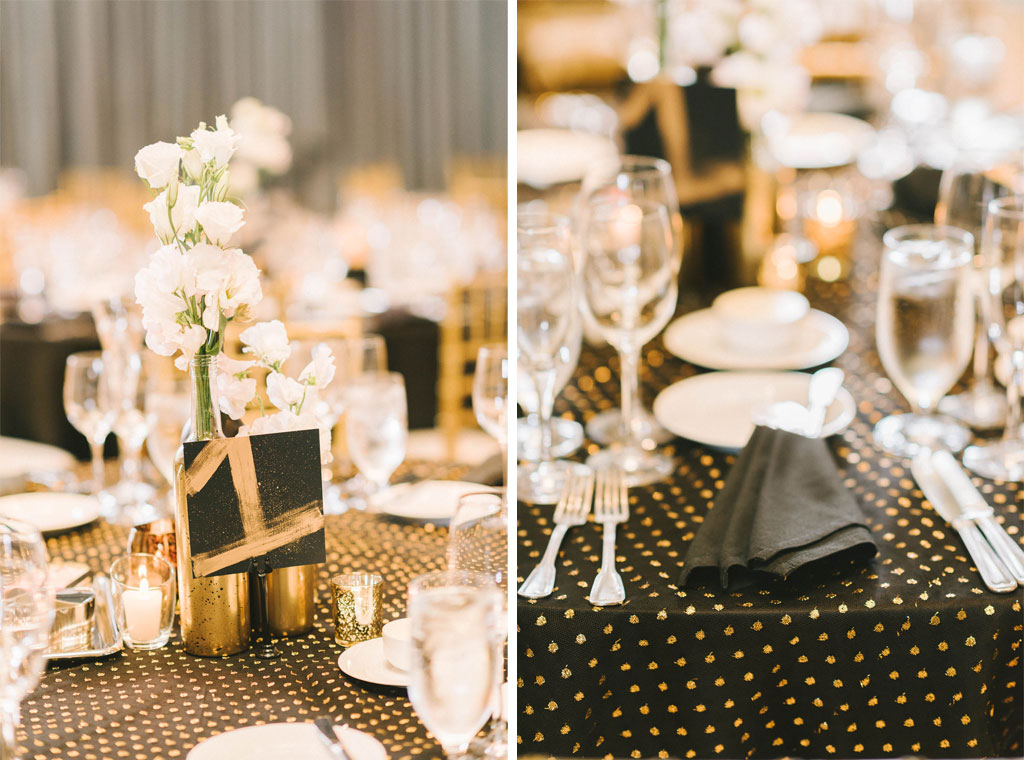 For their spring wedding in Washington, Angel and Chris knew they wanted to incorporate all of their young cousins in their wedding, which meant including nine excited children in the day. The bride and groom didn't regret their choice for a second. "Not only did they keep us laughing all weekend, it was so special to see them instantly befriending each other despite never having met before," says Angel. "Plus, they looked absolutely adorable!"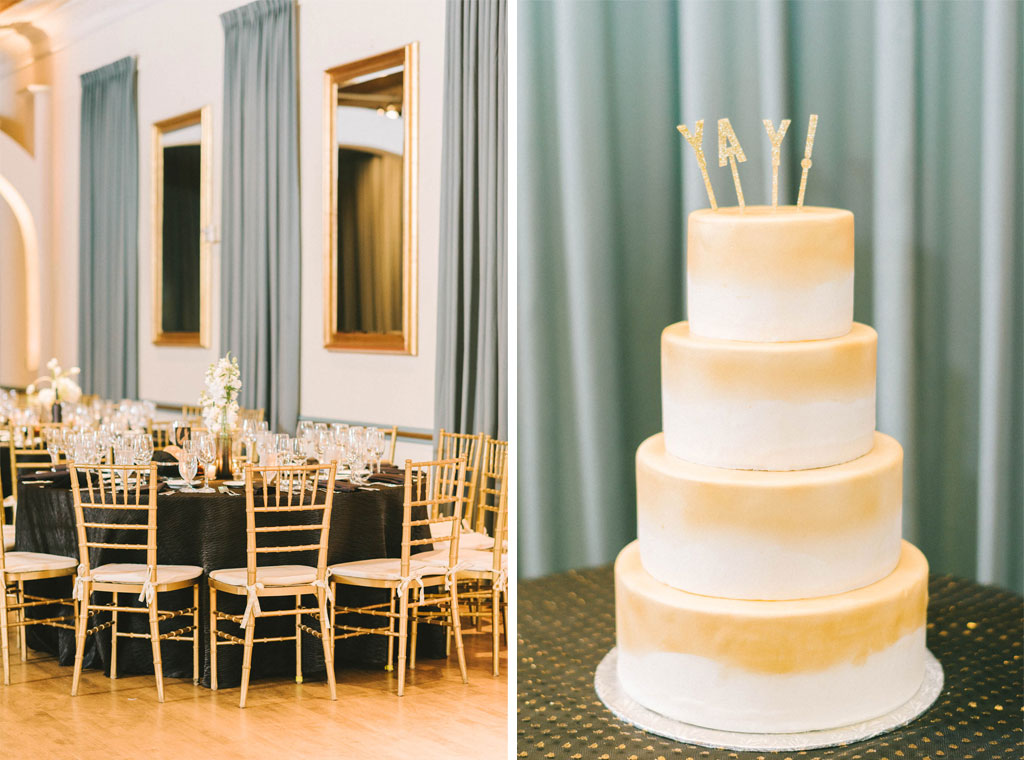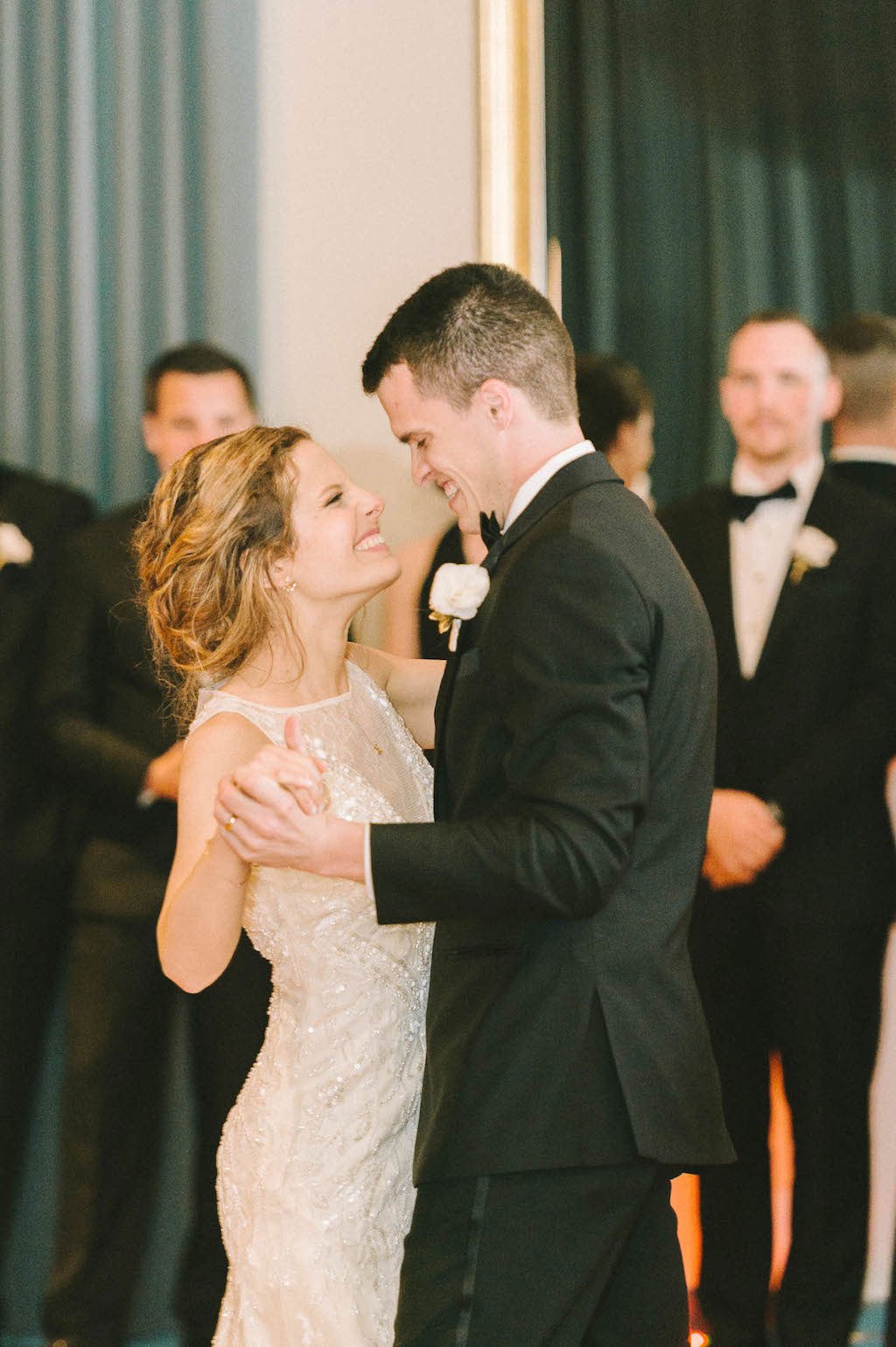 Several elements of their modern glam gold wedding were handmade, including the paper goods—which were designed by the bride, a graphic designer—and the paint-splattered glass bottles used in the centerpieces. For a fun twist, Angel also created temporary tattoos from the design work she'd done on the invitations. "The tattoos were especially popular with our youngest guests, who proudly wore them on their faces!" she says. Finally, after a night of partying with loved ones, the newlyweds departed for a minimoon in Charleston, with plans for a Thailand honeymoon months later.
VENDORS
Ceremony Venue: Cathedral of St. Matthew the Apostle | Reception Venue: Clarendon Ballroom | Photographer: Elizabeth Fogarty | Event Coordinator: Caroline Dutton Events | Bride's Gown: Etoile, BHLDN | Groom's Attire: The Black Tux | Hair Dresser: Jewel Hair Design | Makeup Artist: Beauty by Jackie | Caterers & Cake: Clarendon Ballroom | Florist: B Floral and Event Design | Transportation: Old Town Trolley Tours | Videographer: Stan Pe Films | Music/Entertainment: The Metropolitan Players | Invitations: Designed by bride | Ring: Anna Sheffield | Lighting: Superlative Events
Find a gifted calligrapher who can add that special something to your wedding paper goods in our list of the area's best stationers and calligraphers.