In the mood for wallet-friendly barbecue, burgers, fried chicken, and other American fare? Here are the best cheap options around DC, just in time for the July Fourth holiday weekend.
1515 N. Courthouse Rd., Arlington; 703-243-2410/901 Pennsylvania Ave., SE;  202-664-5307
Some chefs credit their Michelin-starred mentors for shaping their culinary vision and style. David Guas gives biggest props to his 69-year-old aunt Boo, a cooking-school teacher who hails from Abbeville, Louisiana. Her Cajun-country influence is the reason he keeps his zesty jambalaya extra-moist—unorthodox trick: a little tomato purée—and his crawfish étouffée stays on the mild side (dress it up with hot sauce if you like). Not everything nods toward Louisiana: A BLT with roasted tomatoes is simply a really terrific BLT, and a kale Caesar has nudged its way onto the menu. Guas spent most of his career as a pastry chef, so the sweets cases at these homespun cafes—holding fabulous cookies (try the salt-topped chocolate Doppios or the Oreo-like Dat-os) and pralines—are as much of a draw as the savory stuff.
Also good: Muffuletta; gumbo; shrimp roll; biscuits with cream cheese and pepper jelly.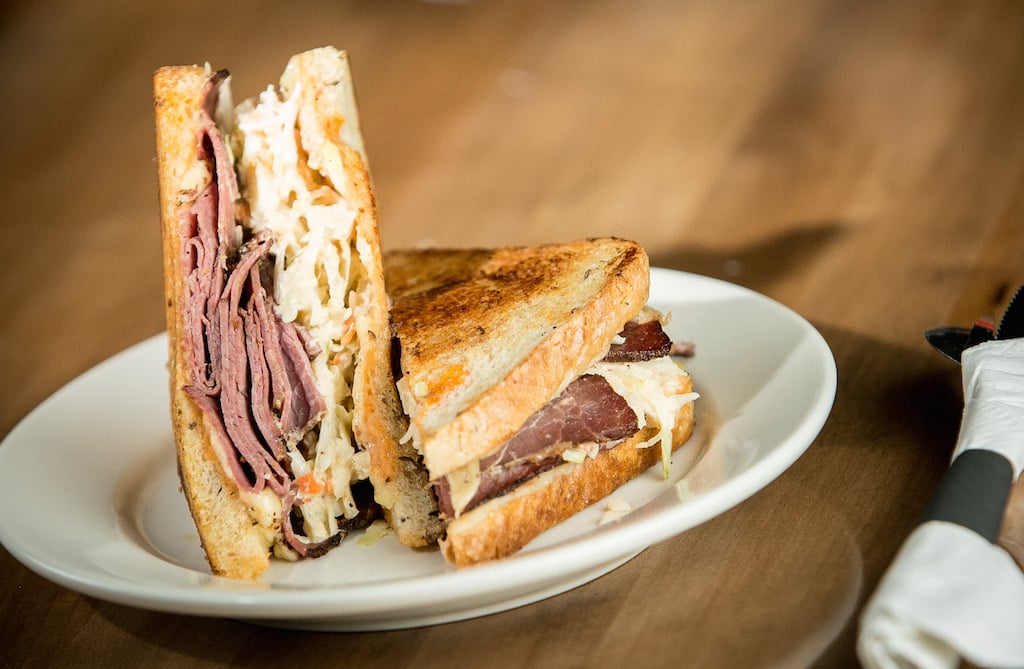 Union Market, 202-714-3292; 14th Street, 202-747-2377; Pasadena, 410-360-1600; Easton, 410-690-3641
years ago, Andrew Evans was creating inventive American tasting menus at the Inn at Easton, an endeavor that landed him a front-page profile in the New York Times food section. On the side, he traveled the country entering barbecue competitions. Now his passion project has become his main focus. At his BBQ Joint—whose four locations include a stall in Union Market and a collaboration with Eric Hilton on 14th Street—Evans doesn't stick to one regional style so much as showcase his own vision of barbecue. Texans might find the brisket a little light on the smoke, but we love it for its supreme butteriness. And the excellent ribs are meaty, tender, and glazed with spicy-sweet crimson sauce; at the 14th Street location, look for the red light, which signals they're at their peak, just after they've been pulled from the smoker and had time to rest.
Also good: Pulled-pork sandwich; sausage; Rachel's Hot Cousin sandwich, with pastrami and coleslaw; Cuban sandwich; coleslaw; baked beans.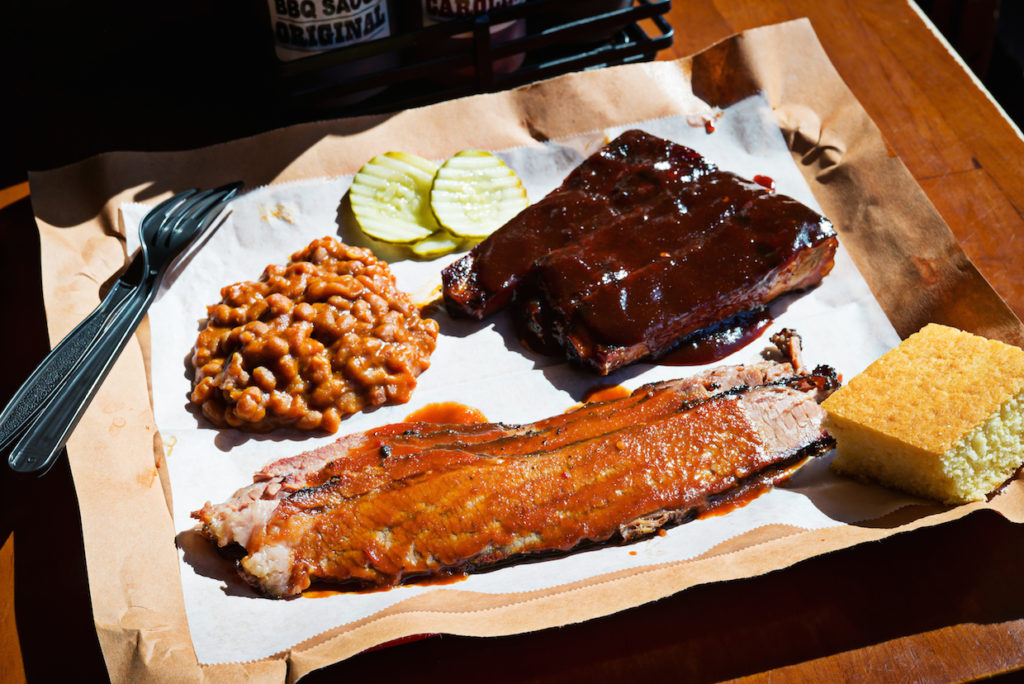 118 S. Market St., Frederick, 301-662-9090; 221 Shorebird St., Frederick, 301-662-9600; 3323 Worthington Blvd., Ijamsville, 240-699-0070
Perhaps the single best bite of barbecue we put in our mouths this year was something called Arkansas beef. Imagine hunks of brisket—meltingly fatty on the inside, ringed with a crusty bark on the outside, and submerged in a thick, crimson sauce that balances spicy, sweet, and tangy. It's the strongest reason to visit these folksy Frederick-area joints, but not the only one: Finely chopped pork is properly vinegary, and barbecue chicken is infused with an assertive smokiness. And unlike at some barbecue spots, sides get as much attention as the meats: Potato salad, slaw, and collards are all made with care.
Also good: Smoked sausage; BBQ beans; cornbread.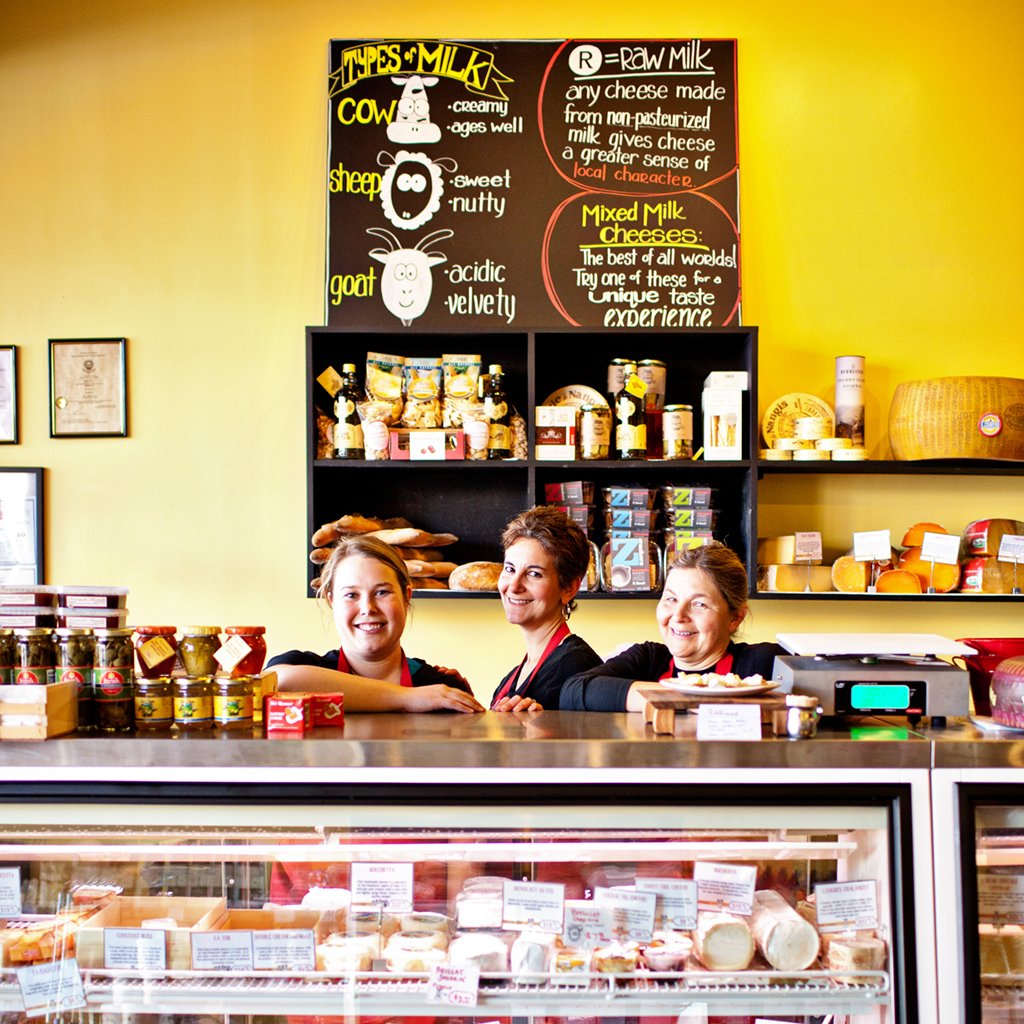 2411 Mount Vernon Ave., Alexandria, 703-706-5300; 4056 Campbell Ave., Arlington, 703-933-8787
Leave it to cheese obsessive Jill Erber to transform a gooey crock of French onion soup into something even gooier—a sourdough grilled cheese spilling with Gruyère and deeply caramelized onions. At her twin wine bars, each fronted by a gourmet shop, she raids her sprawling cheese cases for pretty much every dish on the menu. Rich, funky Taleggio gives a cheesesteak a luxe upgrade, while goat Gouda and Asiago go into a superb breadcrumb-topped mac. Or opt for the stuff in its purest form—the staffers behind the Carrara-marble bar will help you put together just the right cheese board.
Also good: Spinach-and-artichoke dip; burrata with marinated tomatoes; Italian Stallion grilled cheese, with salami and provolone; "grown-up" grilled cheese with tomato soup.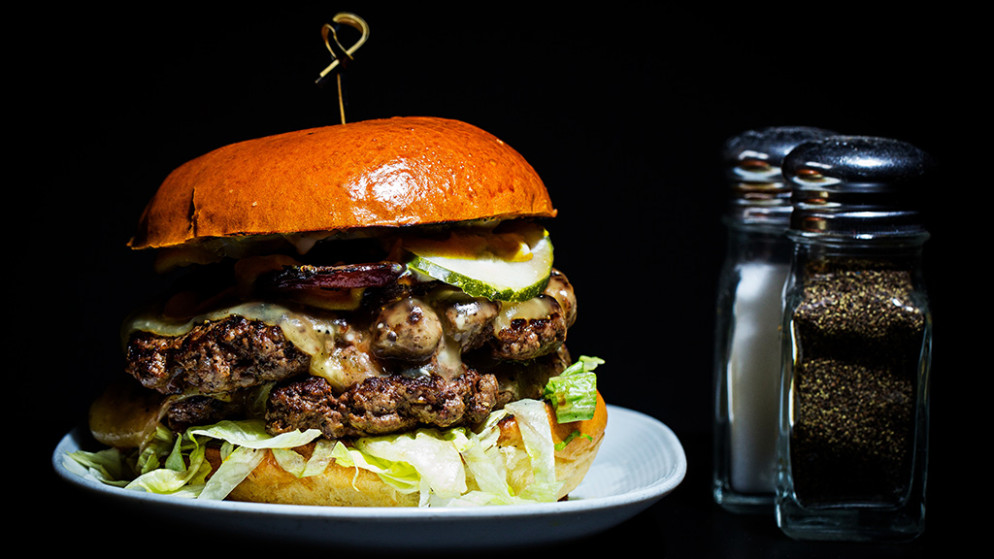 1837 First St., NW; 202-853-9115
With its clever cocktails and $5 shots of cinnamon-infused whiskey, this bilevel hangout has fast become the drinking spot of choice for many Bloomingdale locals. But it's the smart comfort food from chef—and Next Food Network Star also-ran—Alex McCoy that's worth crossing town for. Mac and cheese tastes morecacio e pepe than it does Kraft, thanks to a hearty grind of black pepper. Finely chopped coleslaw balances sweet, cool, and creamy, recalling the best kind of picnic fare. And fried-to-order Nashville hot chicken is bathed in a singeing glaze of lard and cayenne.
Also good: Patty melt; cornmeal-crusted catfish; fried-chicken sandwich.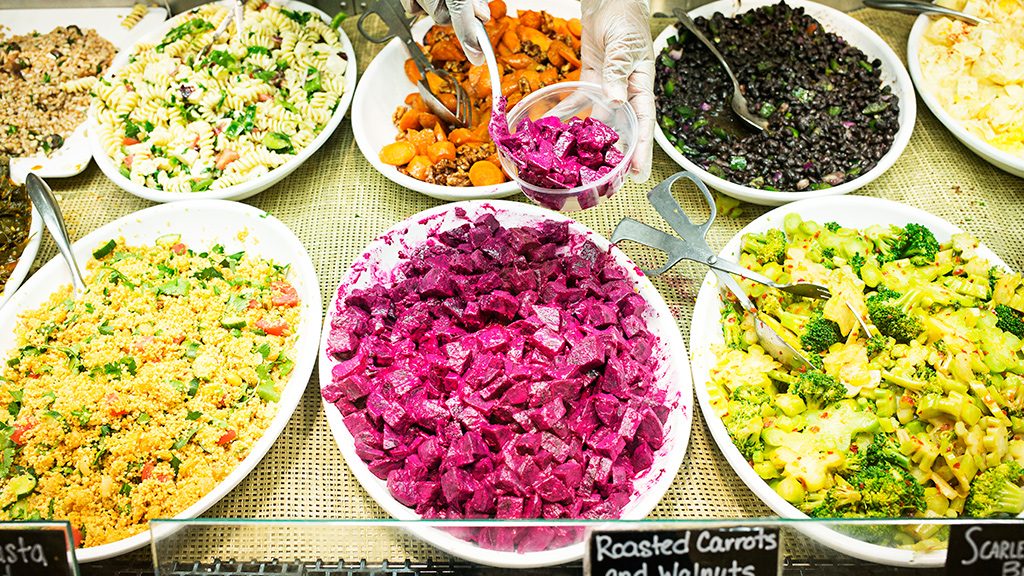 2001 S St., NW, 202-588-5698; 1924 Eighth St., NW, 202-939-2839
Eating local and eating cheap rarely go hand in hand, which is why environmental lawyer turned grocer Danielle Vogel keeps prices modest for the prepared foods at her two markets. ("You can't spread the word if no one walks in the door.") Start at the bar, where craft drafts are always $4 and can be paired with superb sourdough-crust pizzas (Dupont location only) or ultra-gooey grilled cheeses and shared around tables inside and out. The health-minded will do well with seasonal salads—pick a heaping plate of four for $10—and Pennsylvania chickens, roasted over potatoes to catch the delicious drippings. The market acts as a showcase for other local purveyors, so look for guest stars such as Bullfrog Bagels sandwiches on weekend mornings.
Also good: No. 7 pizza (with salami, mushrooms, and Gordy's pickled jalapeños); smoked-salmon sandwich with dill-chèvre spread; mushroom Reuben; cheese pupusas; Lolla Rossa lettuce/chicken salad; kale salad with pepitas.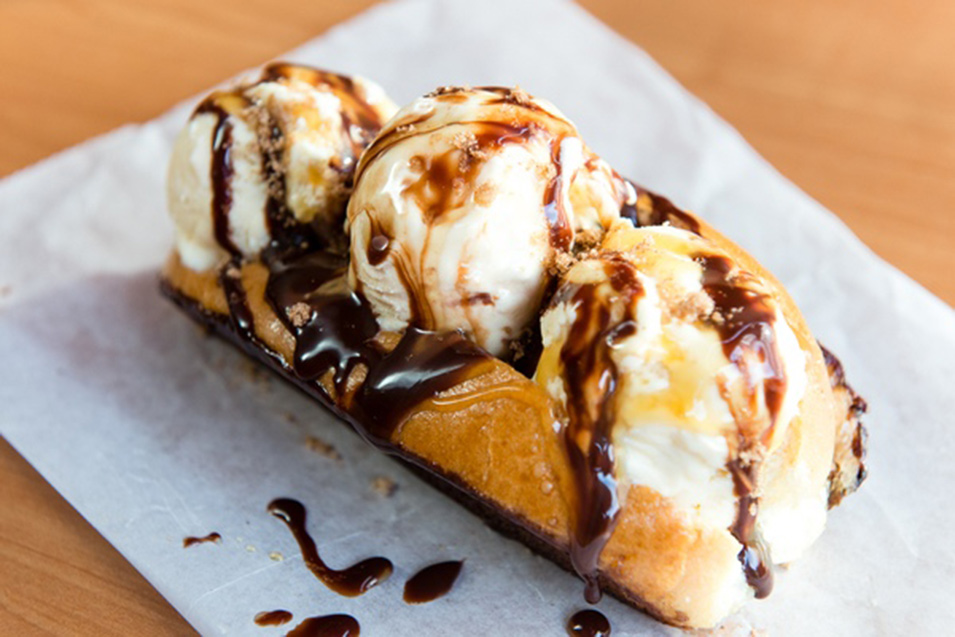 610 Montgomery St., Alexandria; 703-548-3891
If you have any doubts about just how special a hot dog can be, get yourself to this narrow Old Town shop and order a bánh mì dog. It takes the accessories that make the Vietnamese sub such a kaleidescope of flavor and texture (sliced jalapeños, matchsticks of carrot and cucumber, a zigzag of thick mayo) and transports them to a perfect canvas—a griddled all-beef frank on a toasty, liberally buttered bun. That and a wiener-style rethink of Peking duck are among the more creative offerings. But the straightforward renditions of regional specialties—say, a classic Chicago dog or a ground-beef-topped Coney Island dog—are just as tasty.
Also good: Fenway dog, with ketchup, mustard, relish, and onions; OBX dog, with chili, slaw, and yellow mustard; Bombshell dog, with sautéed onions, mango-pineapple relish, and jalapeños; baked beans.
47 State Cir., Annapolis; 410-267-0902
The same principle that under-lies all the best barbecue places and pizzerias underlies this tiny shop. It specializes in baked potatoes. Yep, a side dish—ordinarily. The wisdom of this venture is to know that, done right—from sourcing the highest-quality, most mineral varieties to cooking them at just the right temperature and for just the right time—a baked potato is a beautiful, satisfying thing. The simple option—a hot, sliced spud topped with cheddar and butter—is divine, but so are any of the more tricked-out varieties, including one that looks on paper to be disastrous (onions, mango, lime, and garlic butter) but is among the best fast-food plates we've ever eaten.
Also good: Jamaican hot sauce with cheddar, greens, and roasted onions; spinach, feta, and roasted garlic; Cuban chicken; Texas salsa with cheddar.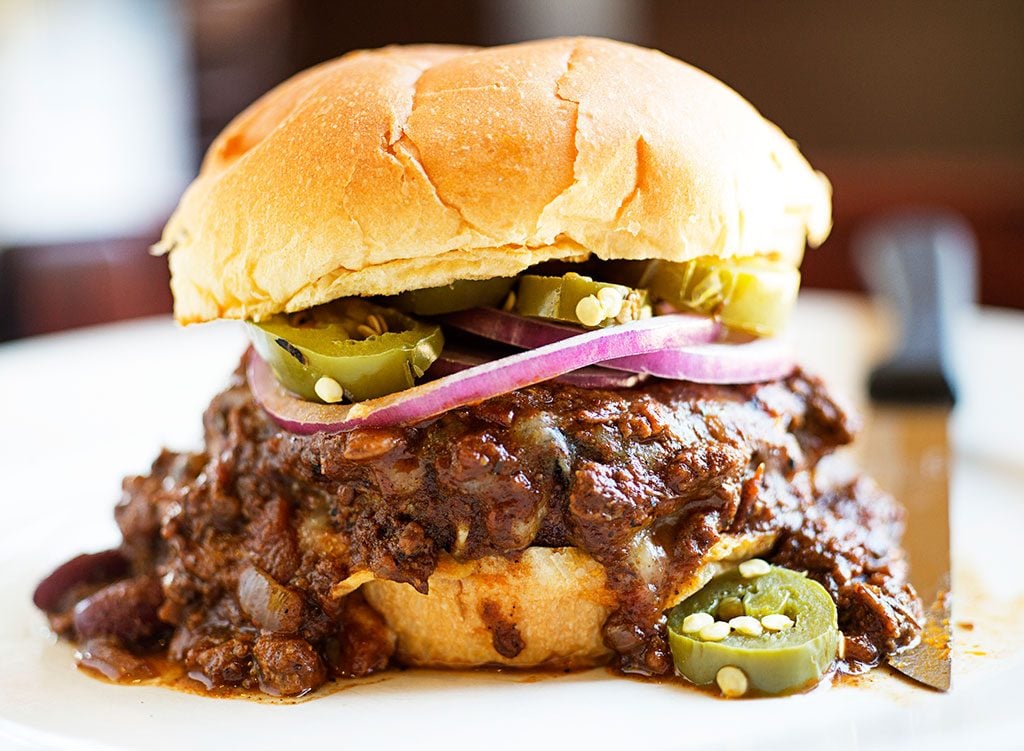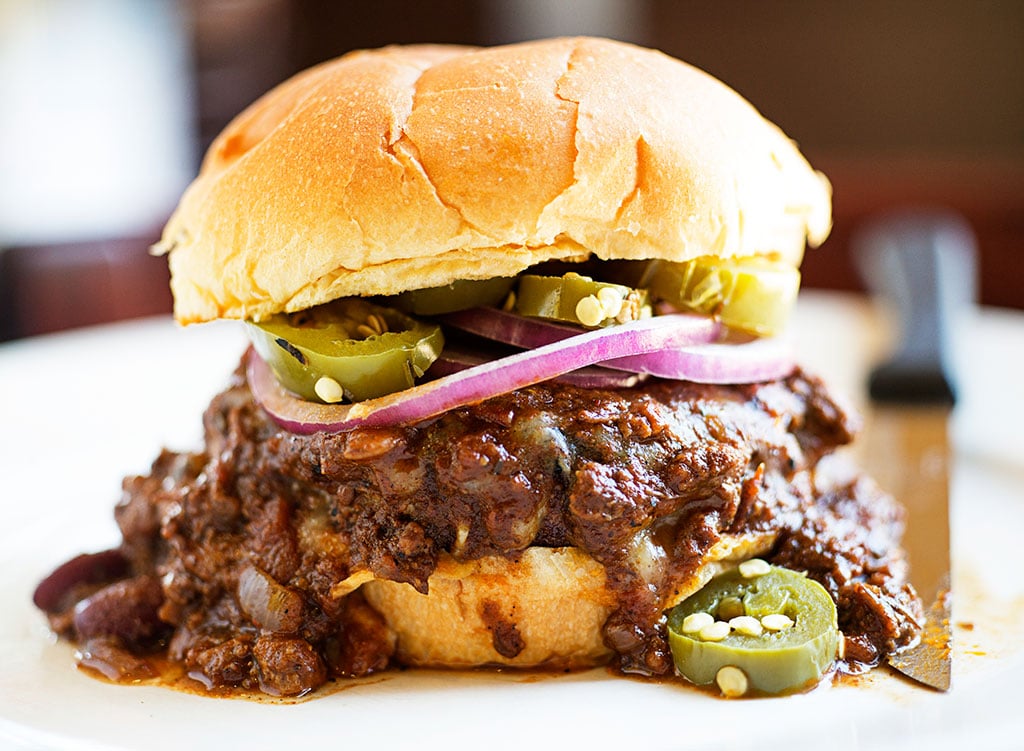 1650 Wilson Blvd., Arlington, 703-841-0001; 449 K St., NW, no phone
The crowds have long since died down, and President Obama no longer is showing up to treat a head of state to a quintessential taste of American fast food. But Michael Landrum's burgers—hand-ground from trimmings of the prime beef he sources for Ray's the Steaks, his working-class steakhouse—are still as good as ever, thick and dripping with juice. The Mack remains the area standard, the cheeseburger with lettuce, tomato, and onion of our dreams, but it's hard to resist the more clever combos, including a burger topped with chili and jalapeños. Don't expect atmosphere—seriously, most fast-food joints have more going on in the room—but one of the "adult" milkshakes, spiked with booze, will go a ways toward cocooning you. The unorthodox Landrum recently debuted a "restaurant within a restaurant" at the Arlington location, devoted to what he calls Zemblan cuisine—Nabokov fans will get the reference, though you need not have read the émigré Russian master to appreciate the many varieties of the famed Georgian cheese breadkhachapuri on offer, including one topped with superb steak tartare.
Also good: B.I.G. Poppa burger, with blue cheese, mushrooms, and grilled onions; steak-and-cheese with eggs and Swiss; steak-and-cheese with mushrooms, Swiss, and grilled onions; khachapuri with shakshouka; tea service.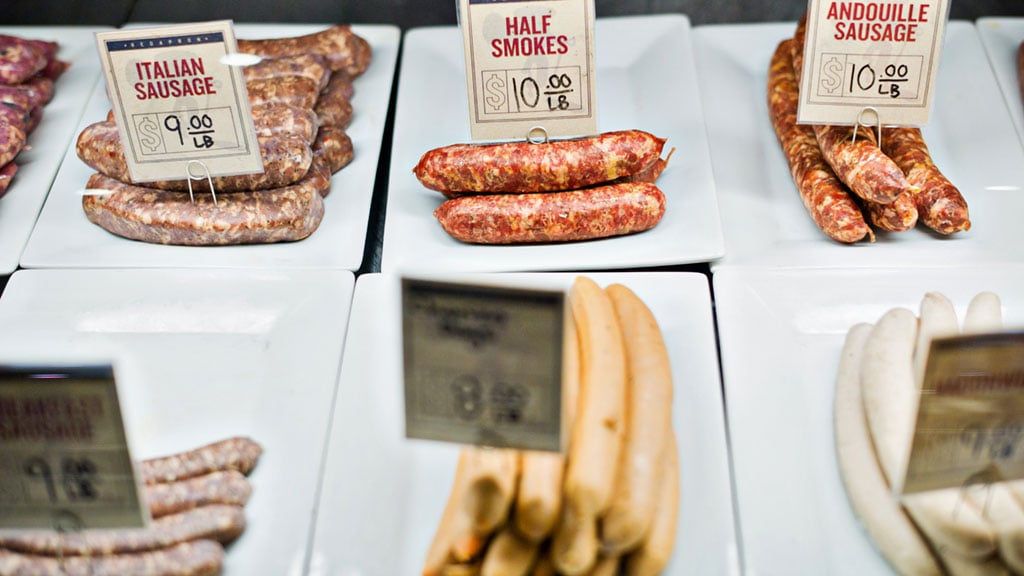 709 D St., NW, 202-524-5244; 1309; Fifth St., NE, 202-524-6807; 8298 Glass Alley, Fairfax, 703-676-3550
You likely know the Neighborhood Restaurant Group's trio of butcher shops for their humanely raised meats, vast array of house-made charcuterie, and gut-busting sandwiches. All good things. But Red Apron should get just as much attention for its fried chicken—even at a time when chefs all around town are obsessing over crispy birds. What makes the chickens so flavorful? They're brined, given a turn in the rotisserie, and fried in beef fat, which imparts a thin, brittle crust (terrific when dunked in hot-sauced honey). The sandwiches are still superb—the Italian sub, for instance, is packed with translucent slices of cured meats, aged provolone, crunchy iceberg, and pickled peppers.
Also good: Roast-beef-and-cheddar sandwich with ranch; cheeseburger; meatball sub; beef-fat fries.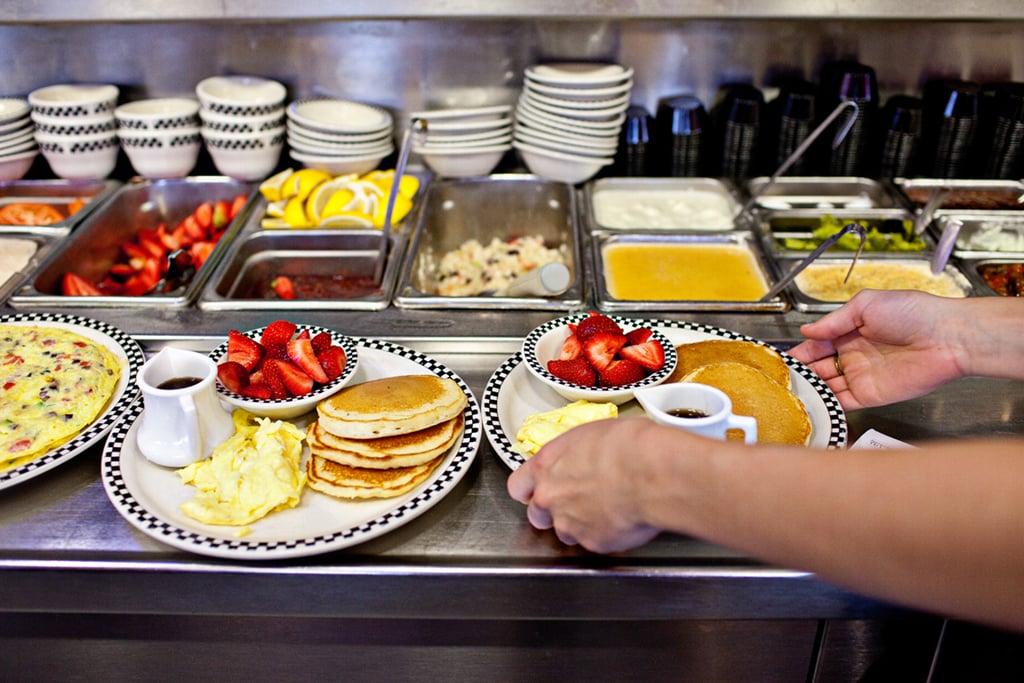 Multiple Maryland and Virginia locations; silverdiner.com
On a list teeming with all sorts of exciting possibilities for armchair travel, it hardly seems right to include a chain diner (local, but still) dedicated to the kinds of things you can make yourself: eggs and bacon, burgers, meatloaf. But Silver Diner isn't your average diner. The drinks list includes a number of local beers and wines, the quality of ingredients has spiked dramatically with the commitment in recent years to more local produce and meat, and the kitchens work with a surprisingly light hand. This is far from the greasy spoon you might have presumed—witness the excellent huevos rancheros with a spicy hash of ground bison. Yes, service can drag, and the ten-page menu has more than a few potholes (the misguided salmon sliders on oat buns, for one), but then you take a chance on an unexpectedly juicy bison burger with pesto, goat cheese, and red peppers and all (well, almost all) is forgiven.
Also good: Hamsteak and eggs; vegetarian chili; quinoa-and-coconut pancakes.
See what other restaurants made our 2016 Cheap Eats list. This article appears in our May 2016 issue of Washingtonian.