American flags everywhere, a red-white-and-blue color scheme, and the groom's epic shirtsleeves are just a few of the things we love about Katharine (Kate) Dooley and John Hedrick's wedding. See the rest for yourself in the photos below by Kirsten Marie Photography.
Like B&G on Facebook | Follow B&G on Instagram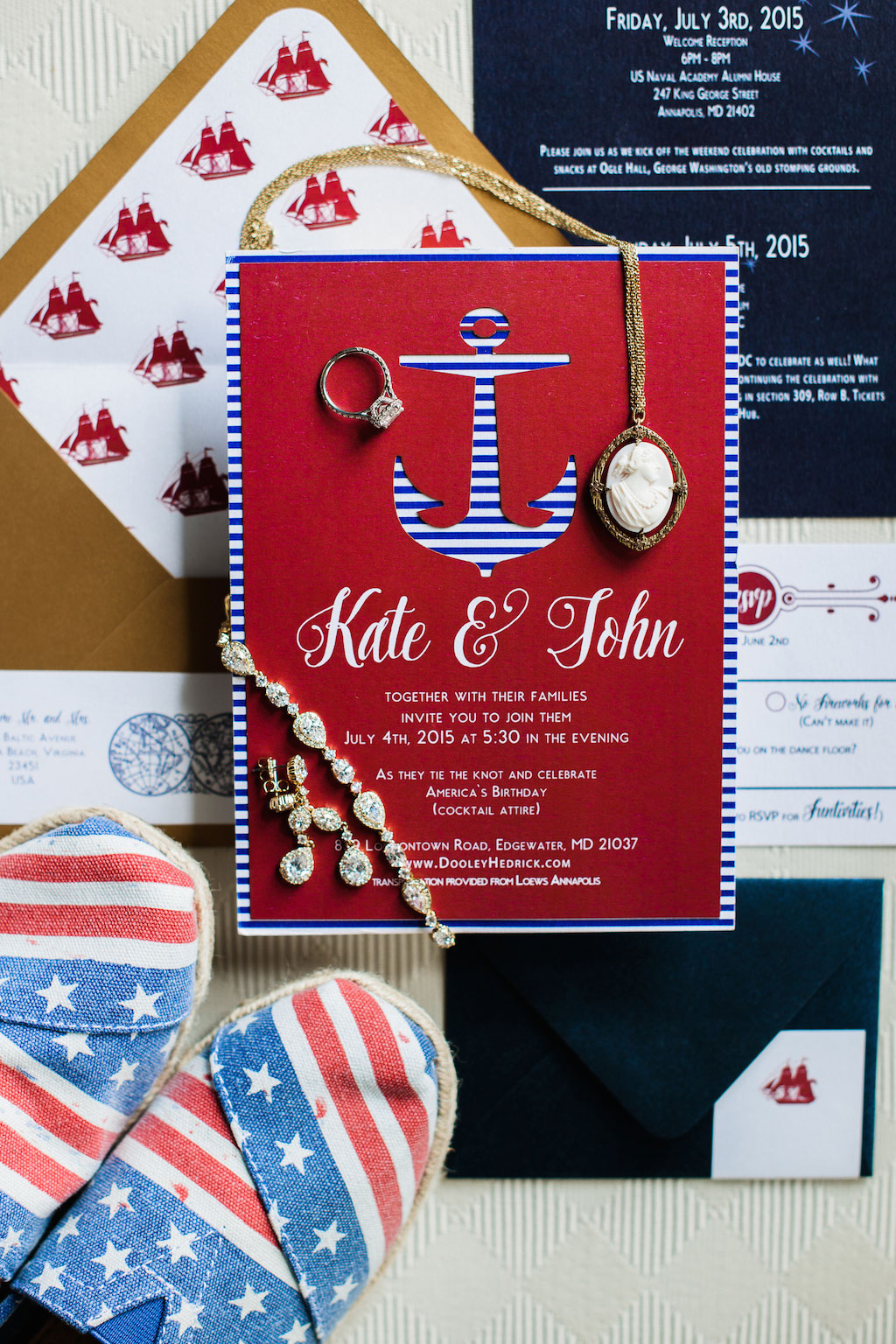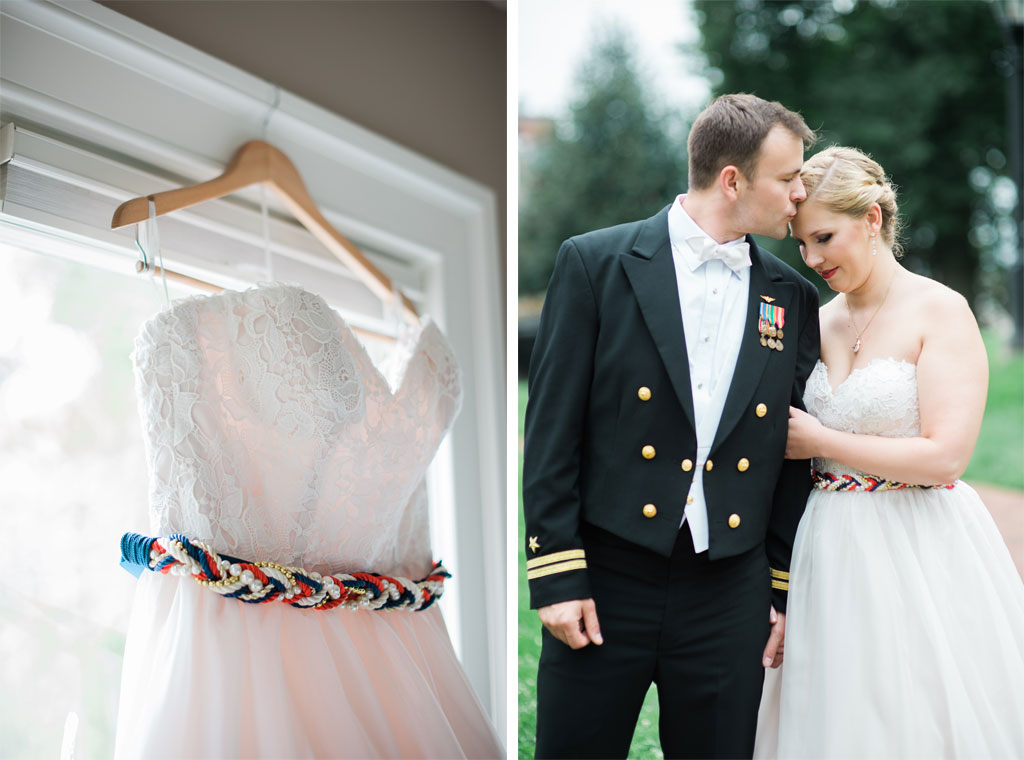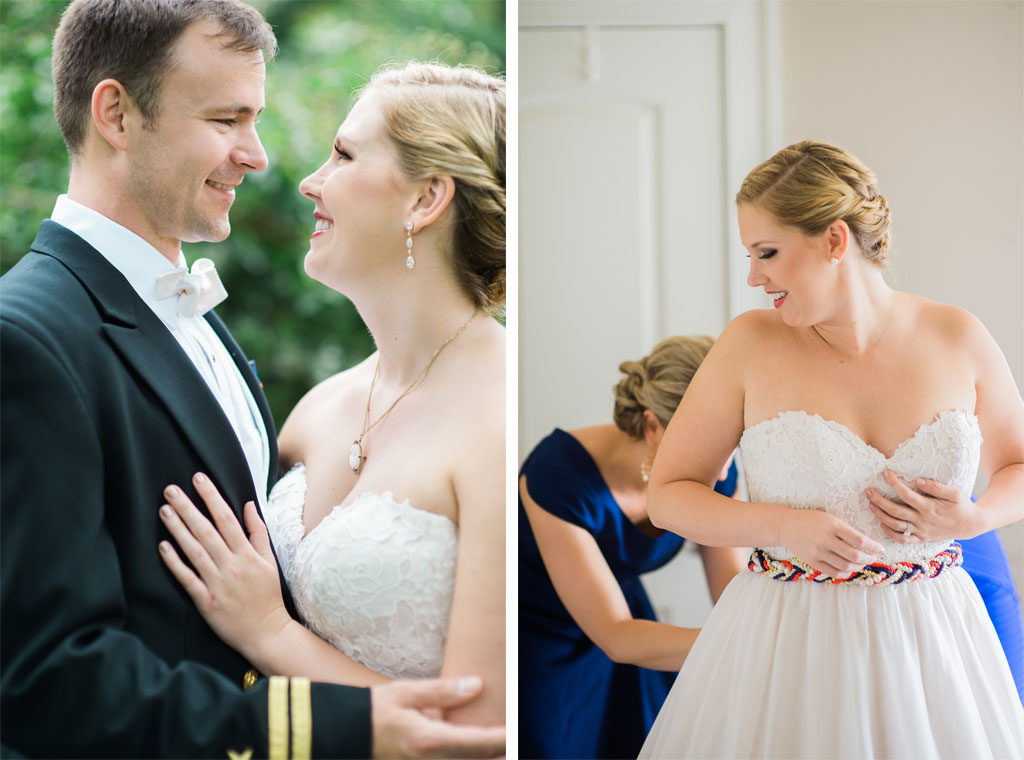 When Kate met John at a New Years Eve party in Annapolis, she was really just looking for an exit strategy from a guy that wouldn't leave her alone. But when John courteously obliged, and the two spent the rest of the evening chatting, she was smitten. However, she thought the chance of relationship developing out of their encounter was slim: he was stationed with the U.S. Navy in Virginia Beach, and she lived in DC. Nevertheless, a few weeks later, John became Kate's ride to Little Rock for her niece's first birthday. "Needless to say, landing an F/A-18 at the Little Rock municipal airport made quite the impression," she says.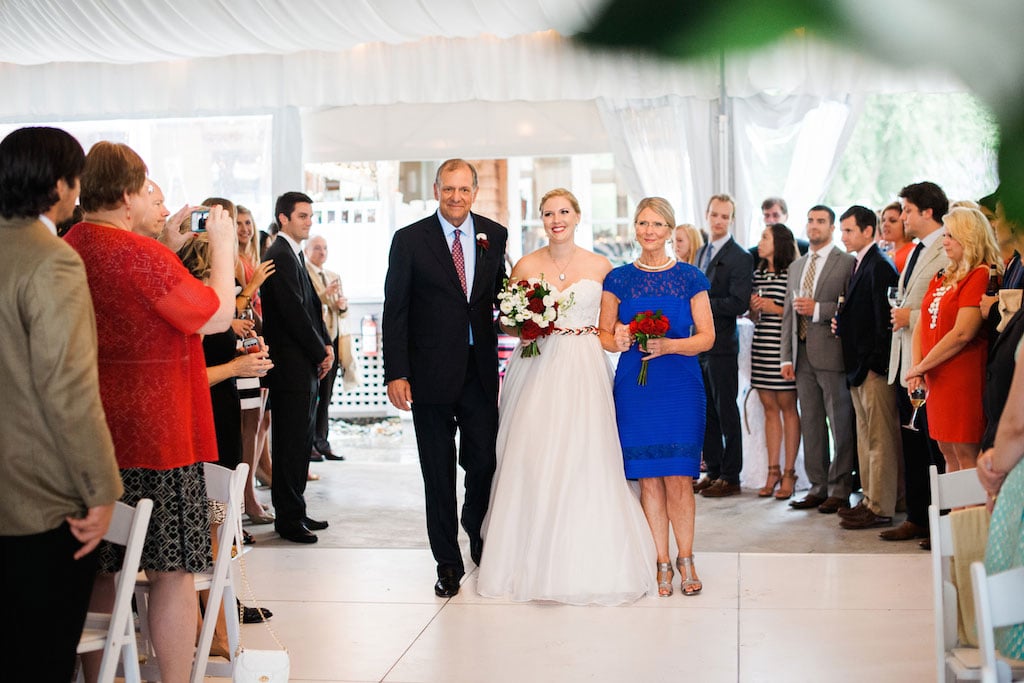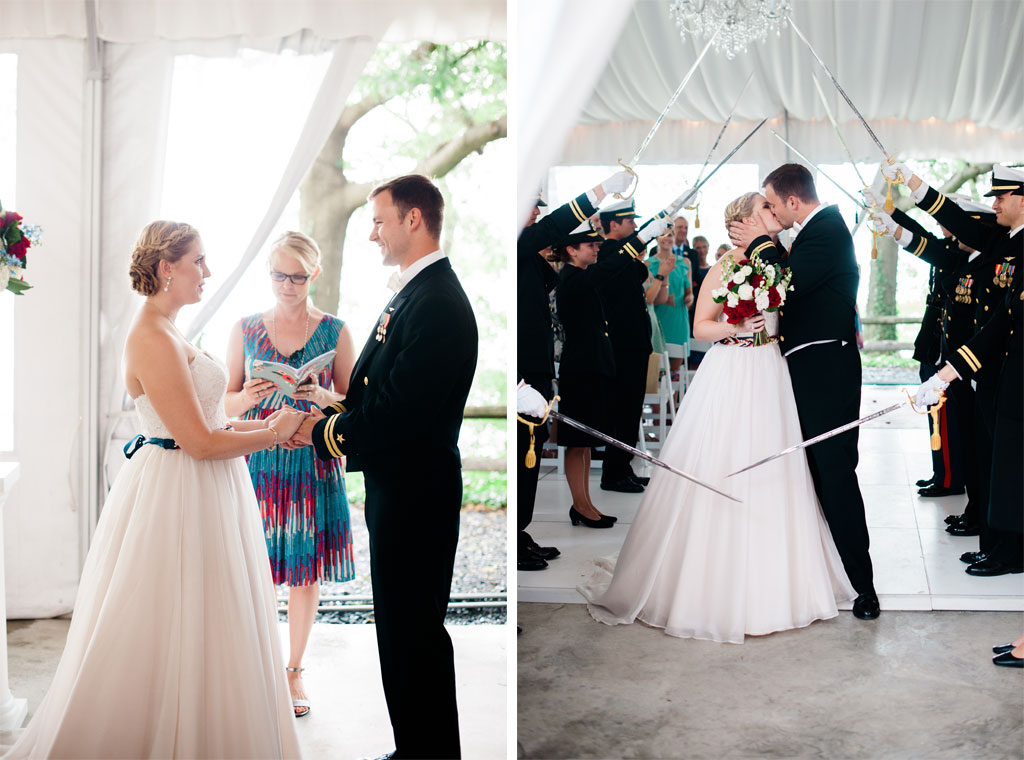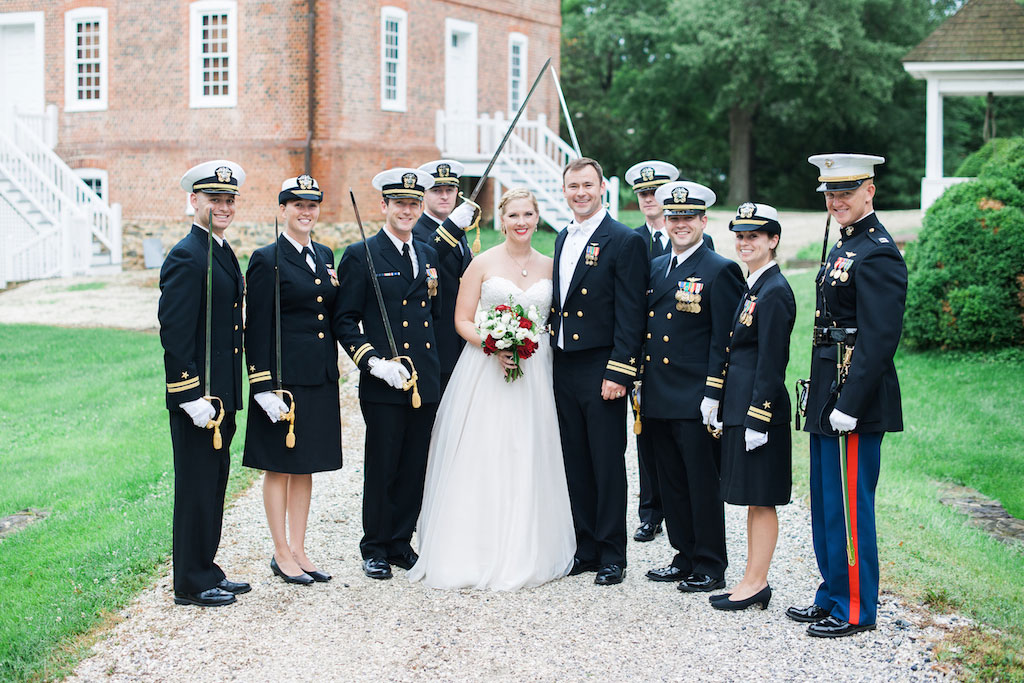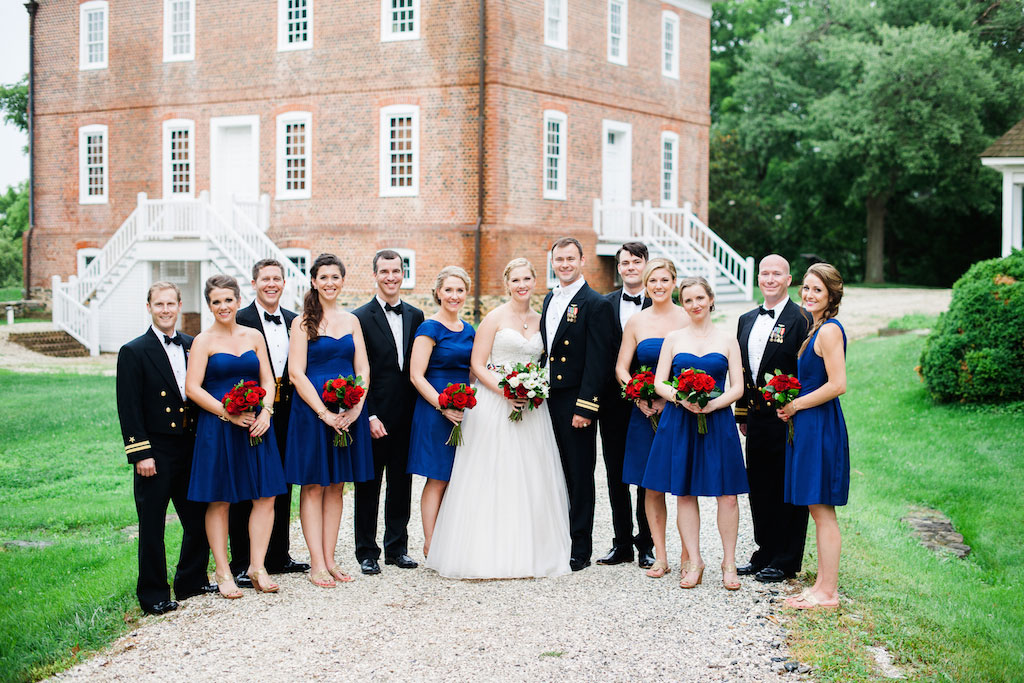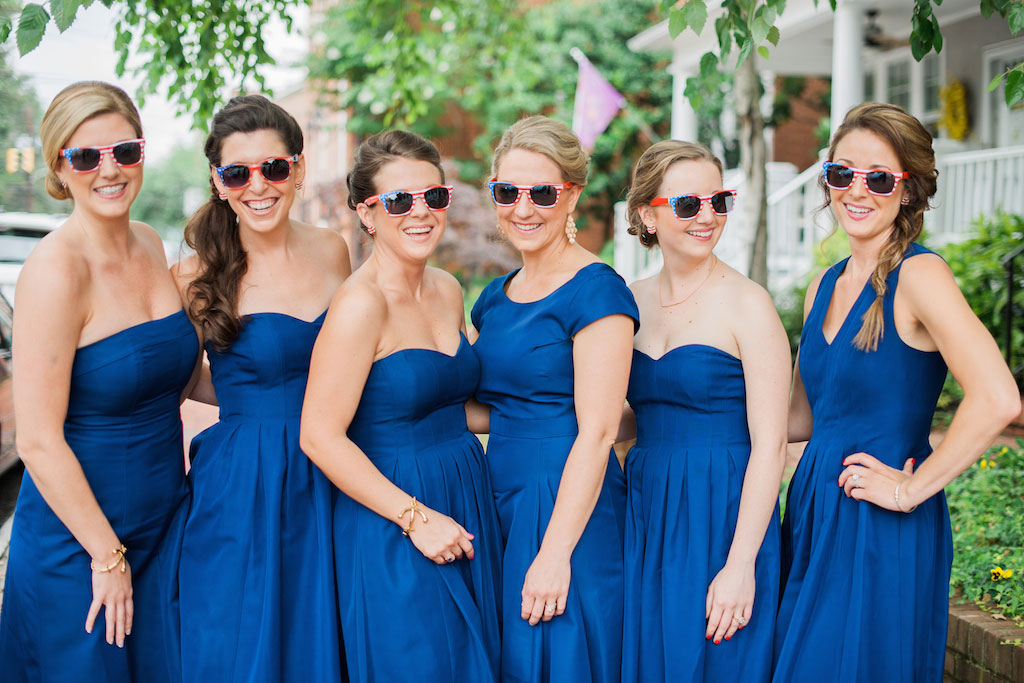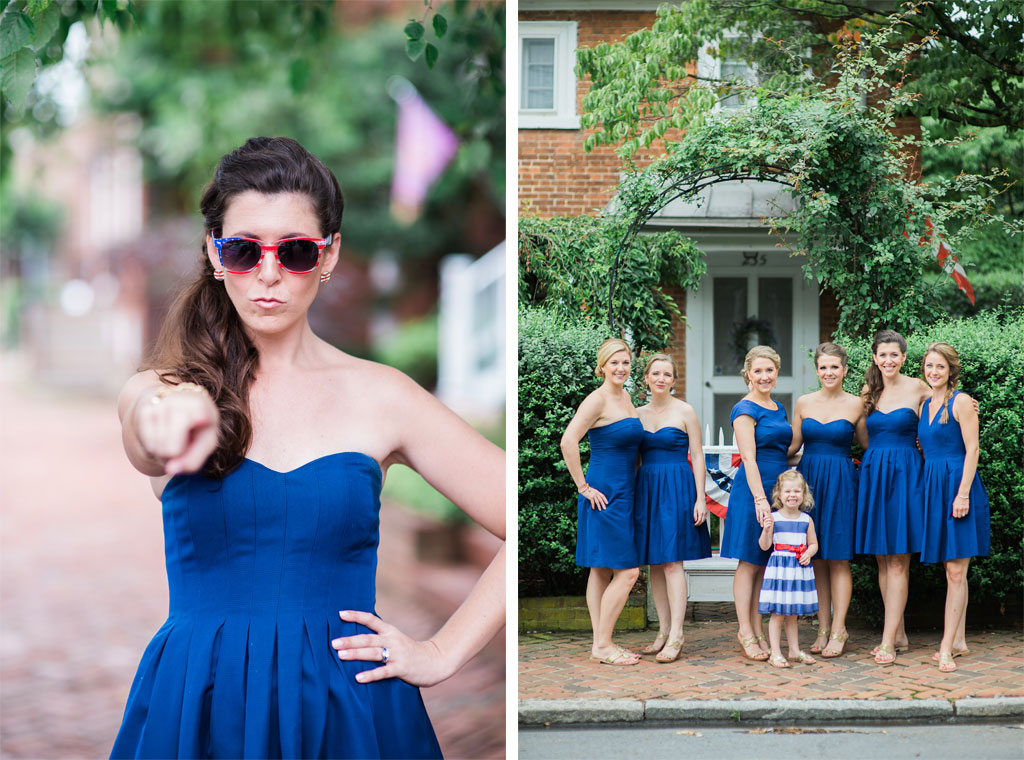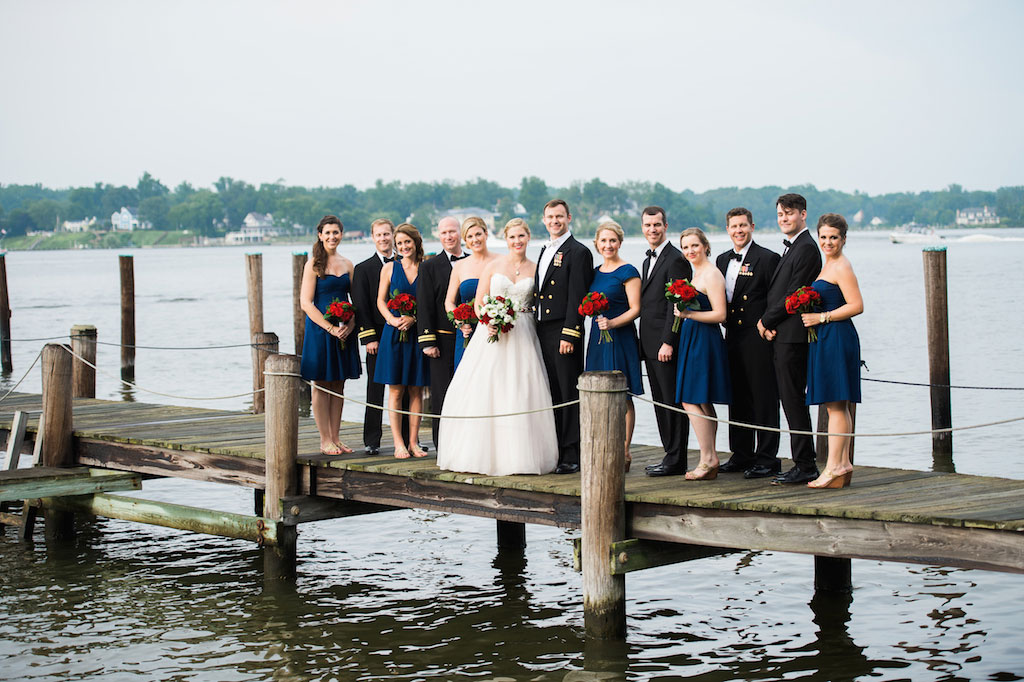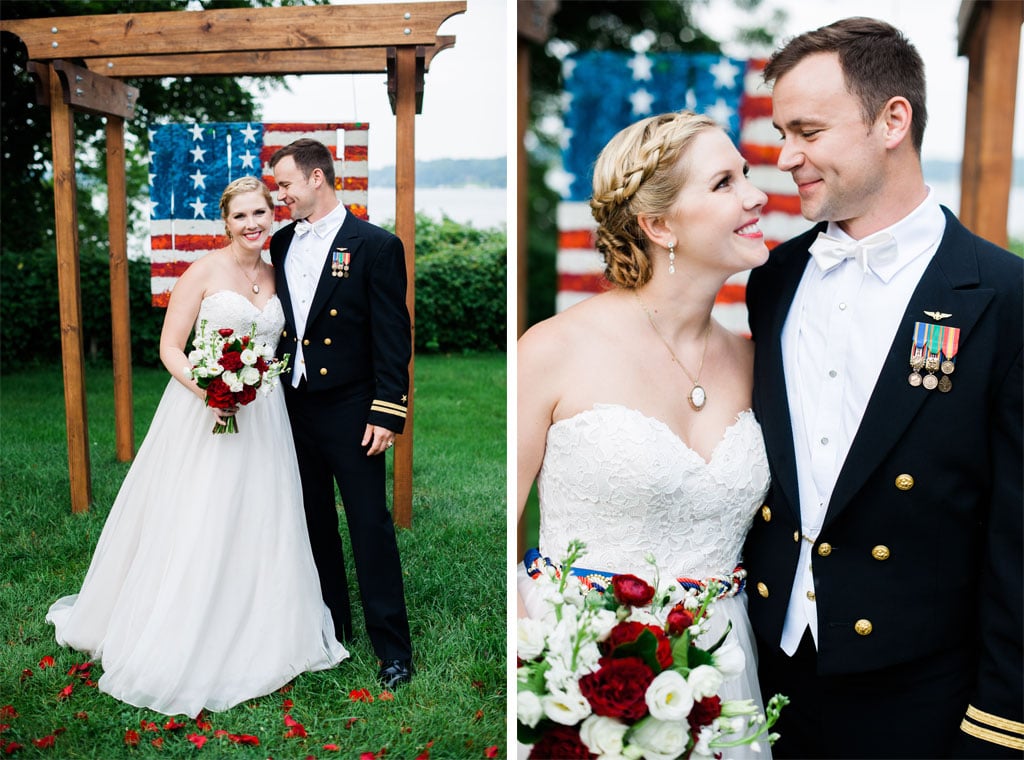 Two and a half years later, John and Kate were celebrating July 4 with Kate's family. While at a neighbor's party, Kate slipped inside to grab a drink, and when she returned to the group outside, she found them all holding sparklers. In front of the party guests, John was down on one knee, ring in hand.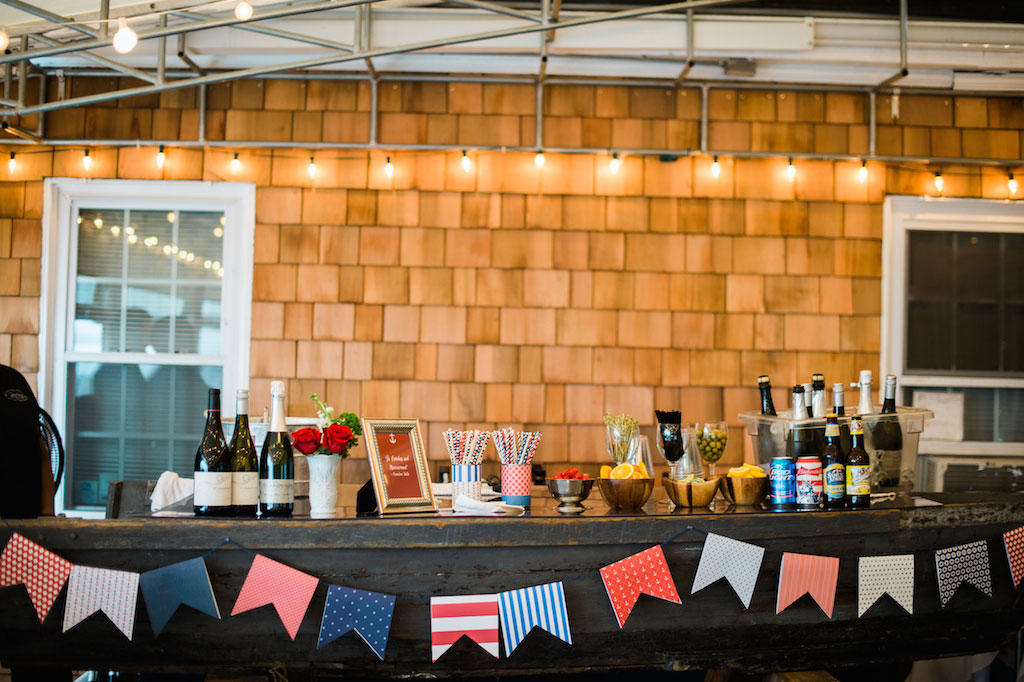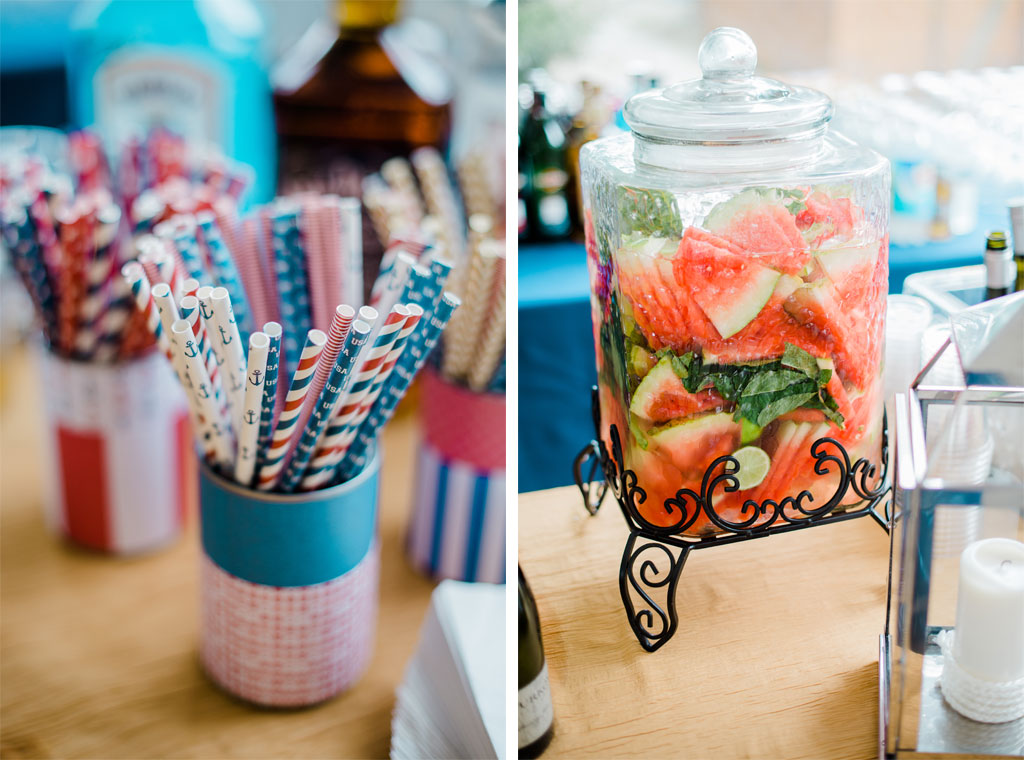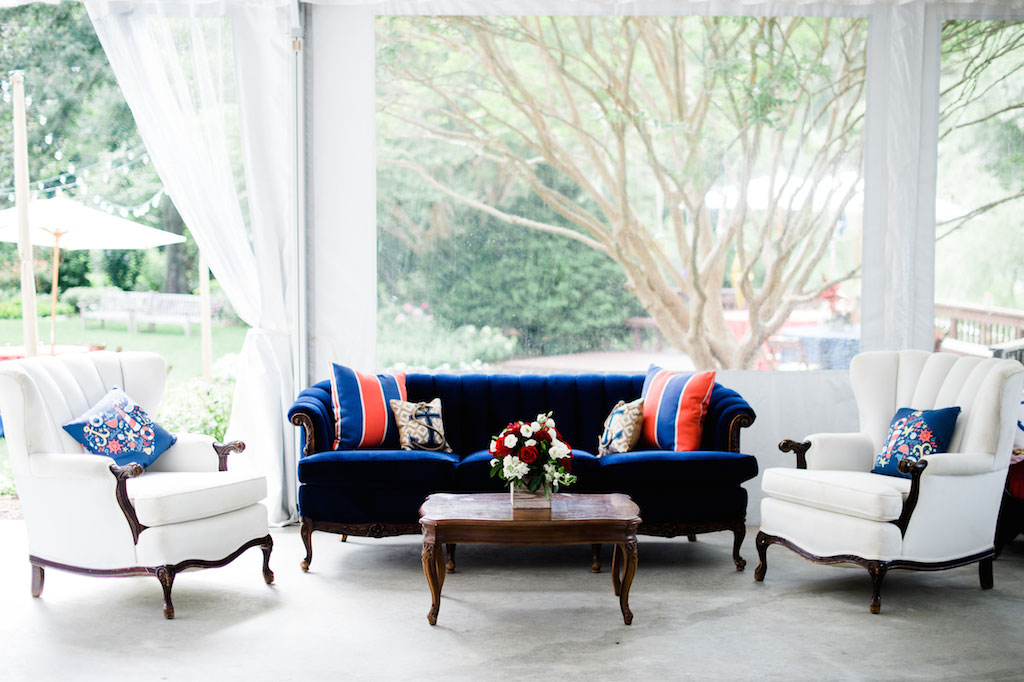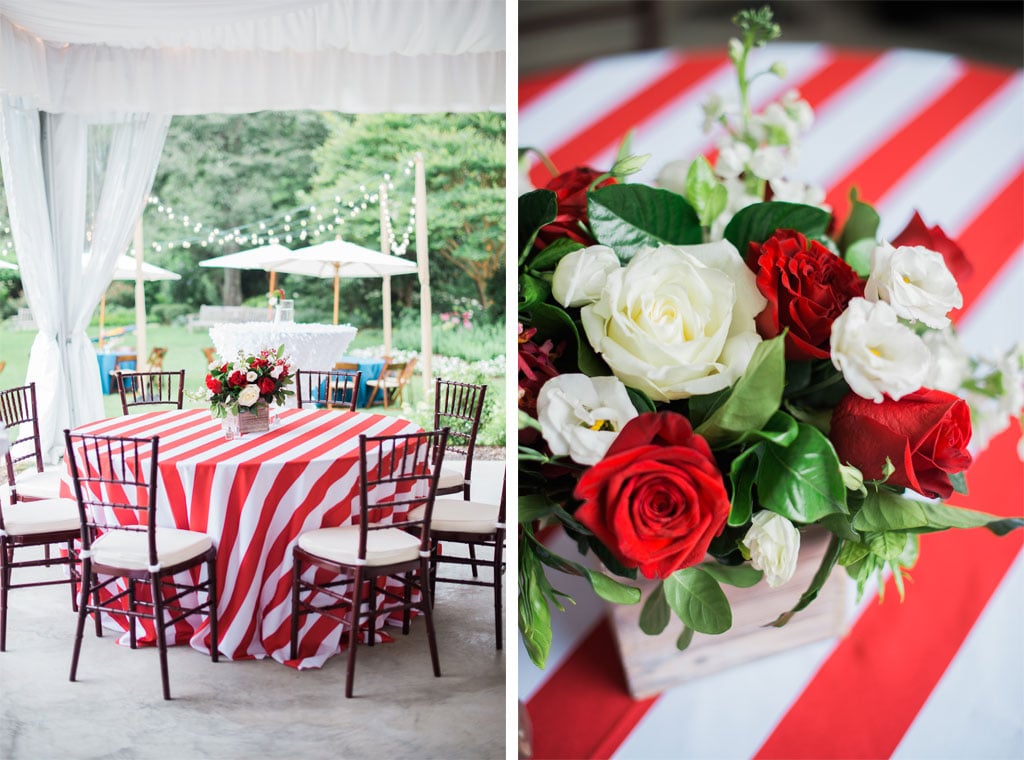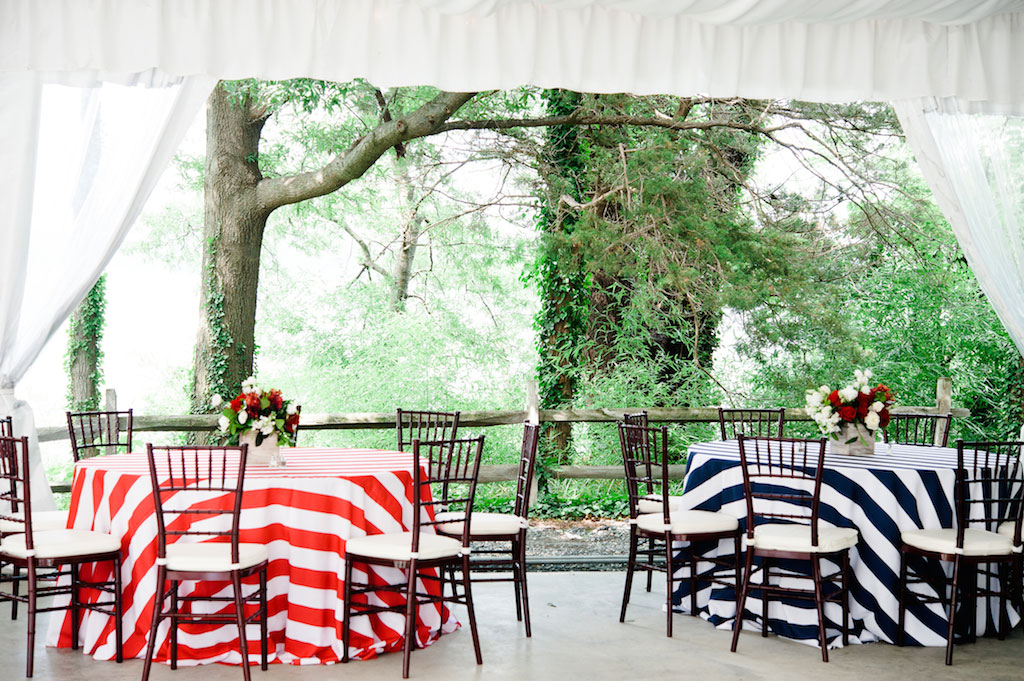 Exactly one year after their engagement, Kate and John had a July 4 wedding planned in front of an outdoor arbor John had built himself. The rain ended up shifting their plans into a tent, where red, white, and blue accents—from the bridesmaids' dresses to the tablecloths to the paper straws—kept the patriotic theme running strong.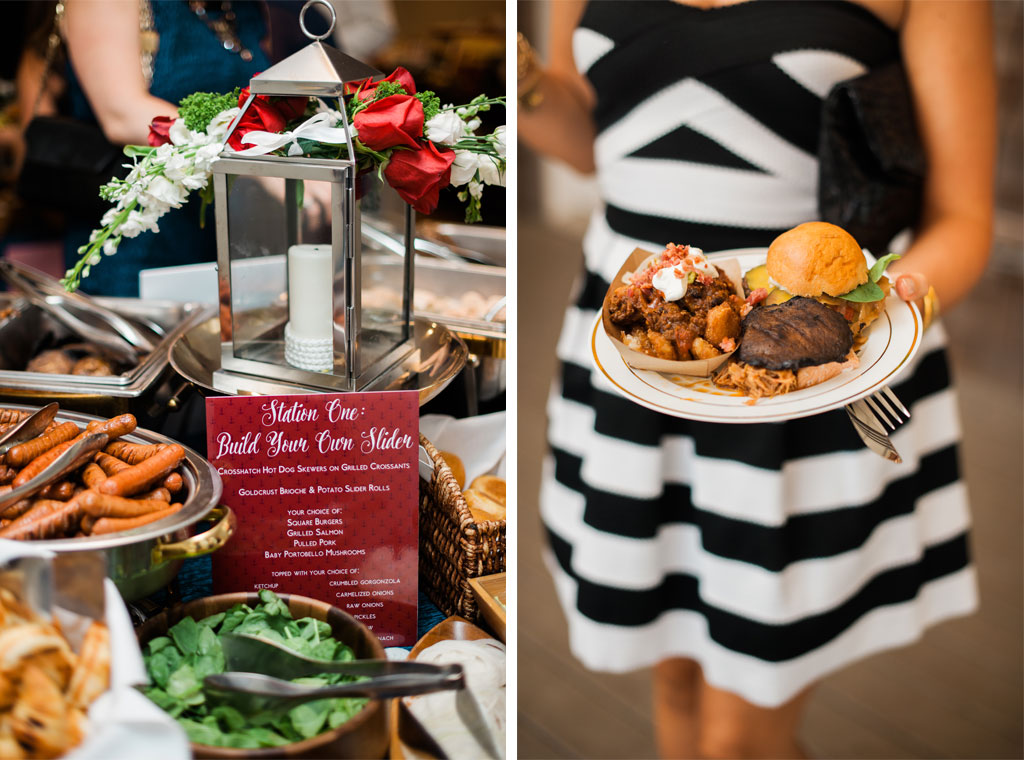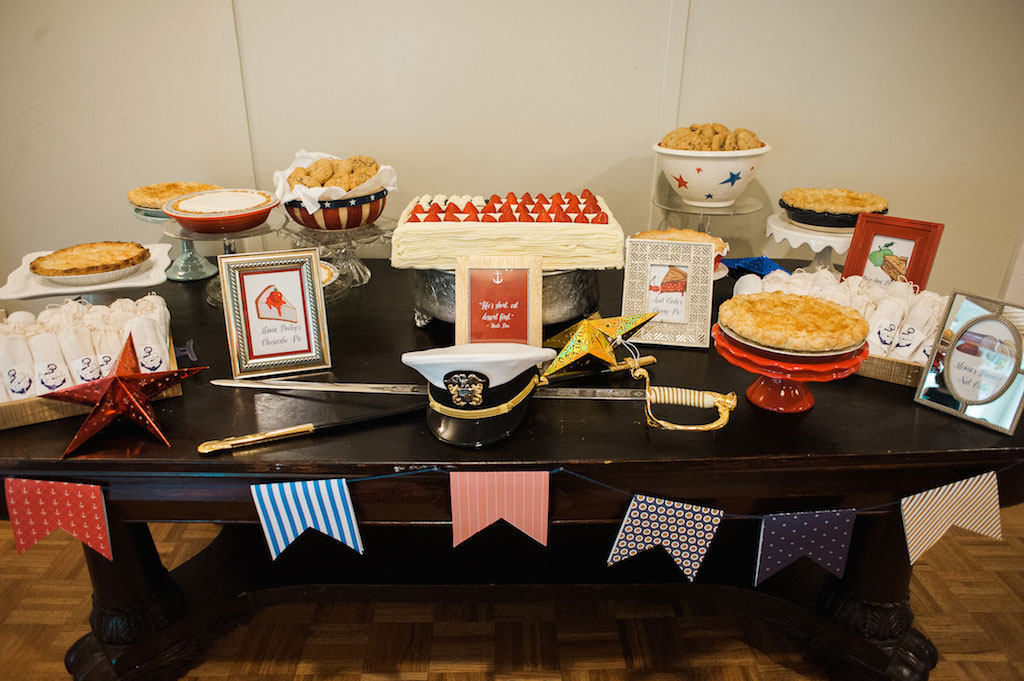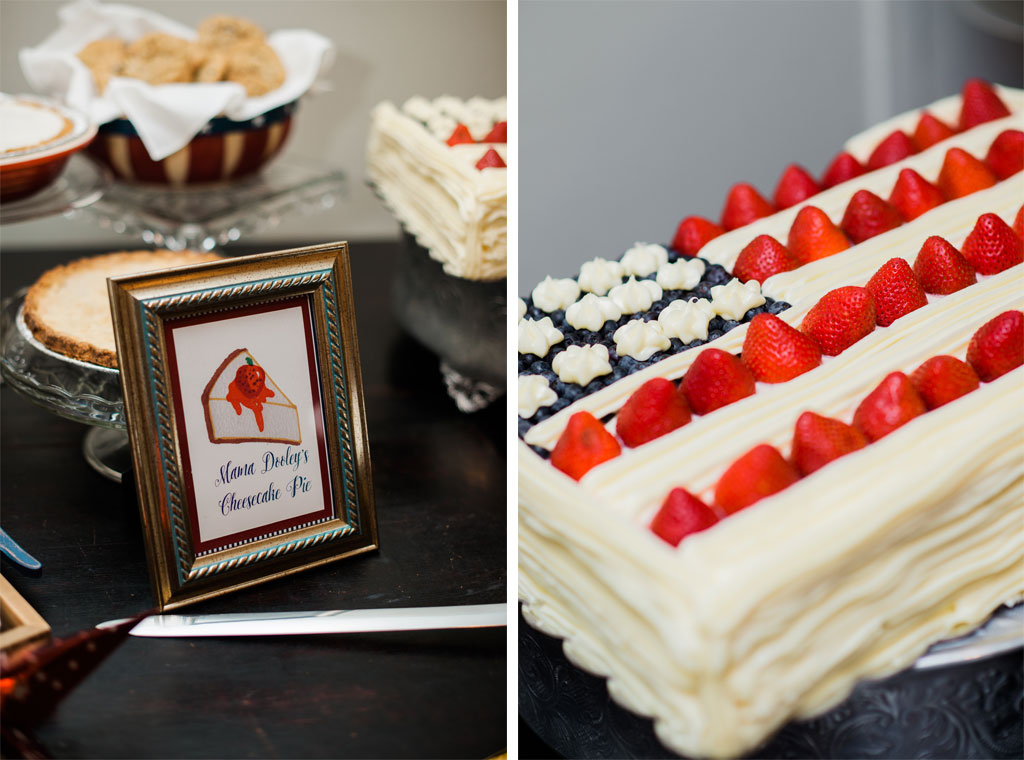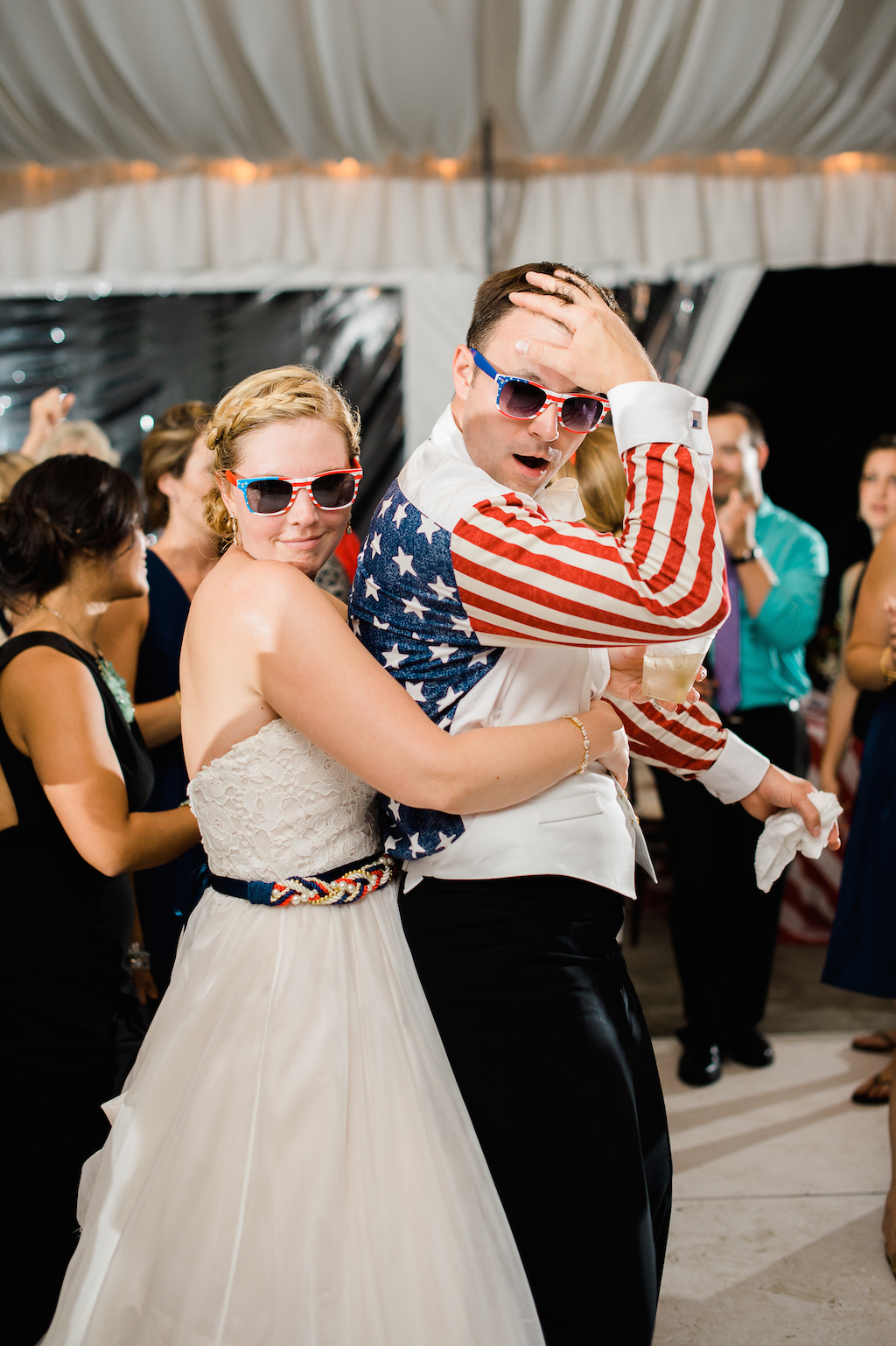 A barbecue dinner featuring a build-you-own-slider bar and an American flag cake followed the "I do's." Guests went home with koozies and family recipe cards, while the bride and groom departed with plans for a "honeymove," courtesy of the U.S. Navy. 
VENDORS
Venue: Historic London Town and Gardens | Photographer: Kirsten Marie Photography | Event Coordinator & Florist: Taylor & Hov | Bride's Gown: Essense of Australia | Groom's Attire: US Navy Uniform with J. Crew Bowtie | Dessert: Bride's family member | Caterers: Catering by the Bay | Transportation: Towne Transport | Videographer: Just Hitched Films | Music/Entertainment: Crow Entertainment | Invitations: Taylor & Hov
Start your wedding planning by picking your dream venue. Find a list of the area's best here.