After a romantic proposal in Ireland, it was important to Melanie Singh and Nicholas (Nick) Mudd to incorporate the whiskey culture they'd experienced overseas in their DC engagement shoot, all expertly captured on camera by Michelle Lindsay Photography, with assistance from Lauren Cano.
Like B&G on Facebook | Follow B&G on Instagram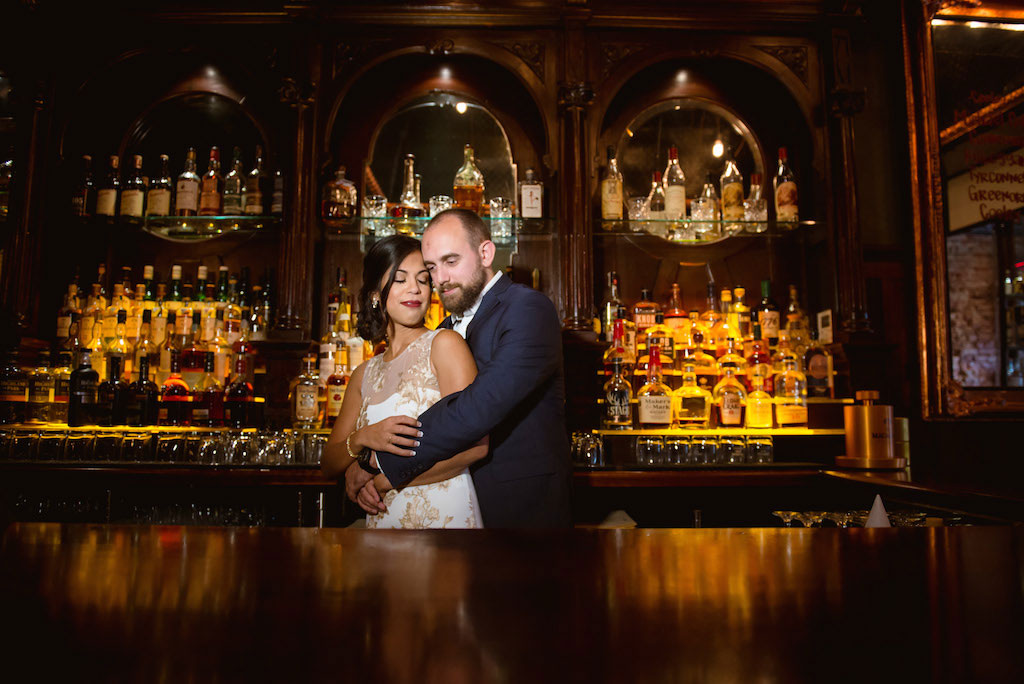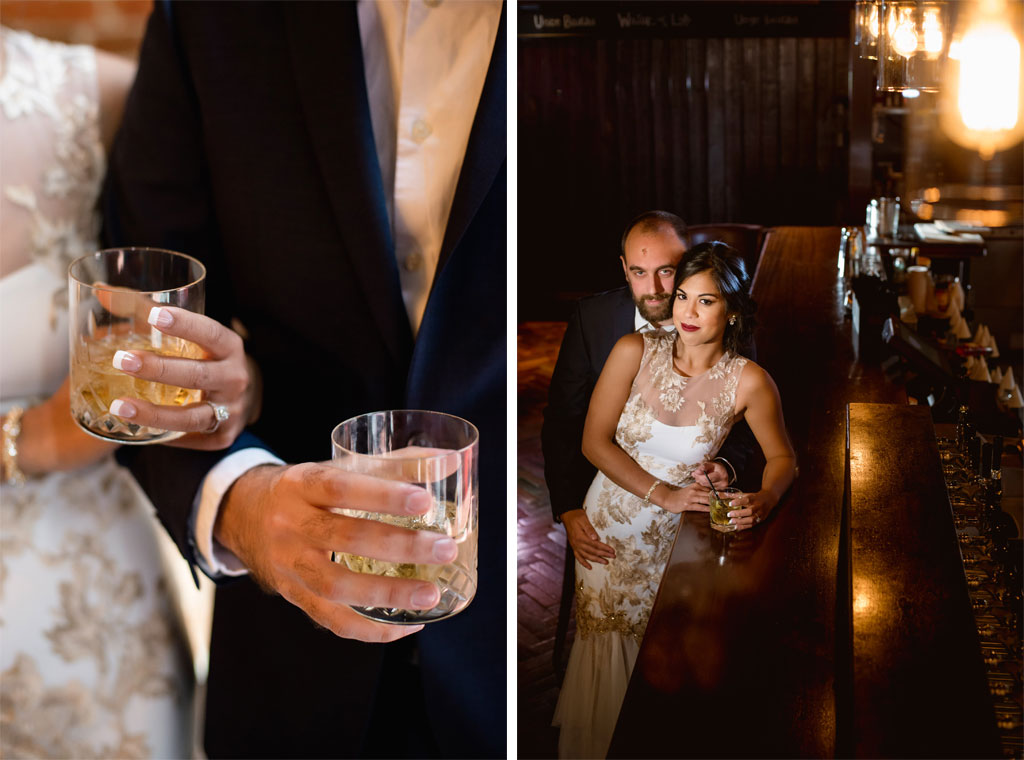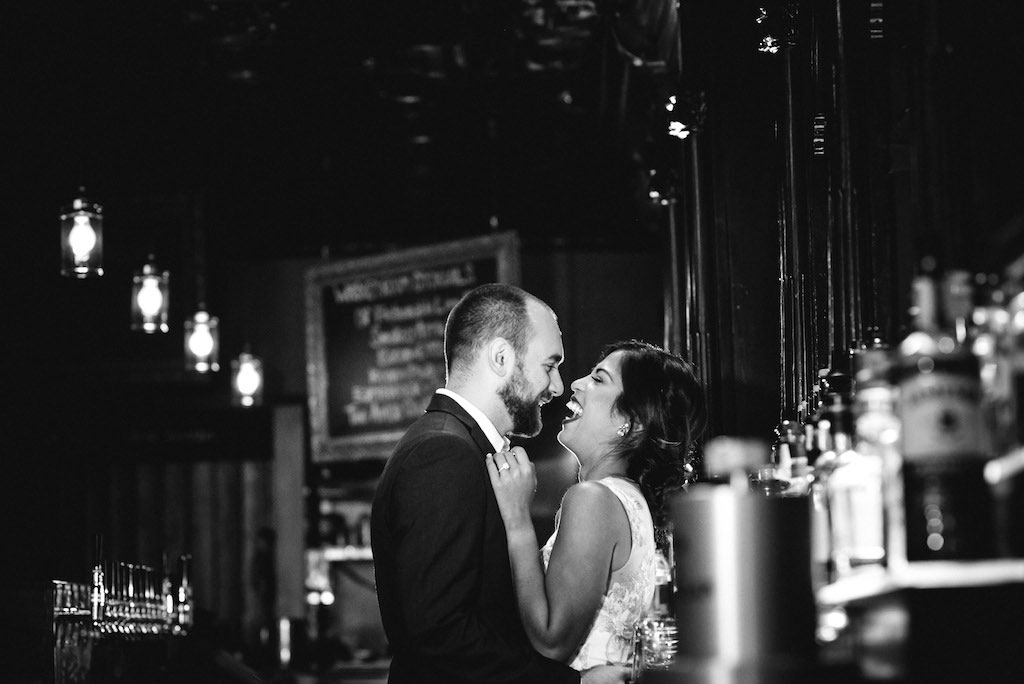 Though they'd shared the same friend group since childhood, Nick and Melanie didn't make a strong connection until the winter of 2008, when Melanie lost a windshield wiper during a storm. Nick came to her rescue, and knowing she was nervous about driving home in the inclement weather, offered to follow in his car behind her, with his speakphone turned up so he could talk her through the whole trip. They continued chatting on the phone and via text throughout the holidays, and when Nick's grandmother gave him tickets to see West Side Story as a gift, insisting he take a "lady friend," it made for the perfect excuse to take Melanie out on a first date.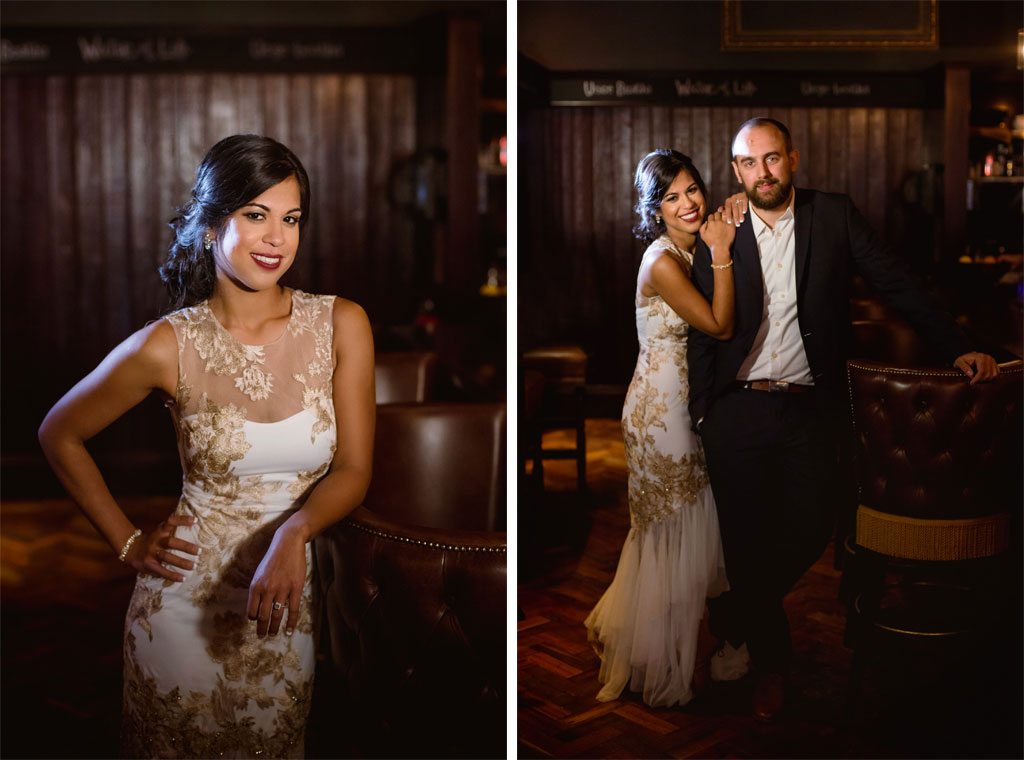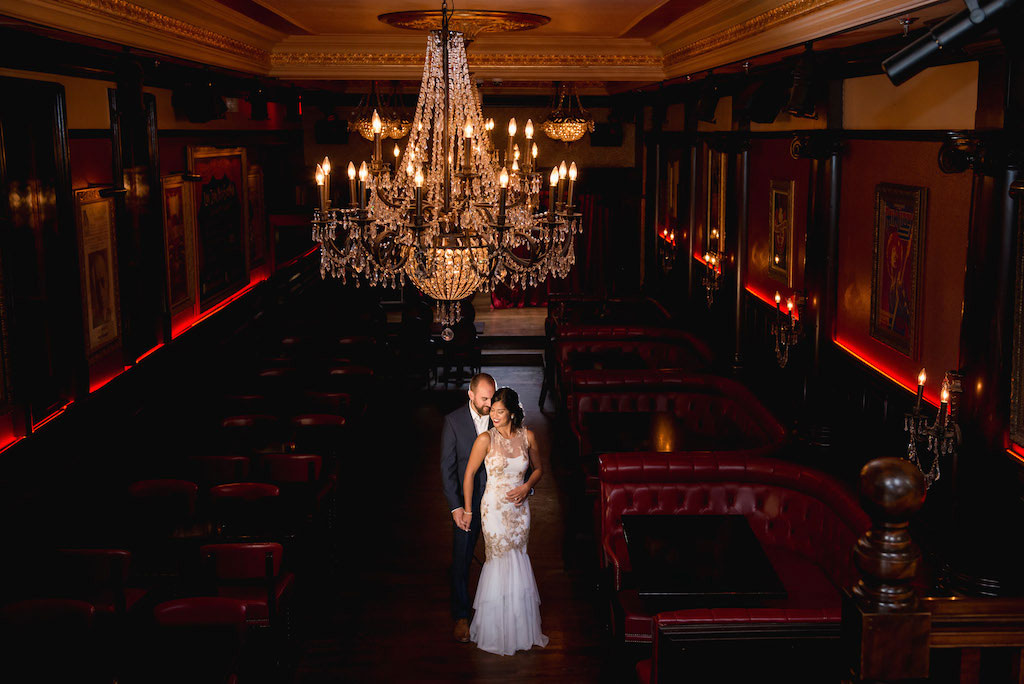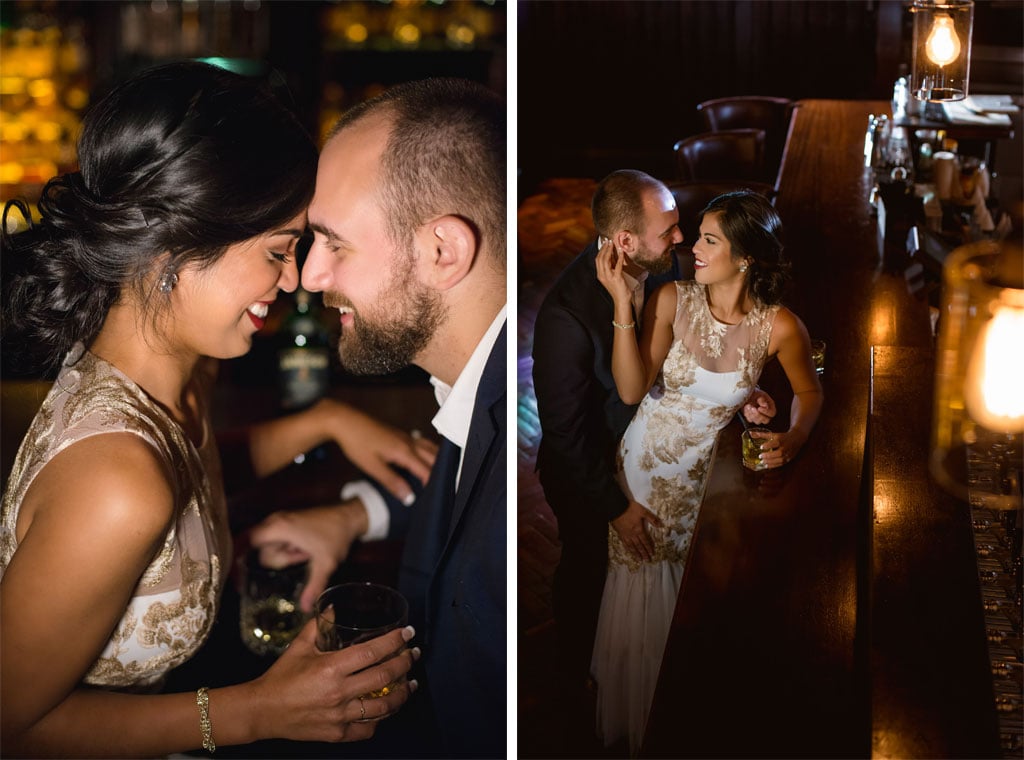 They'd dated six and a half years when they planned a trip to Ireland to celebrate Melanie's graduation with a master's degree. During a visit to Kilkenny Castle, Nick took Melanie on an after dinner stroll by the waterfront, where he got down one knee to propose. Afterwards, they headed to the nearest pub, and when they walked in to see a signed Capitals hockey jersey decorating the wall, they took it as a good omen.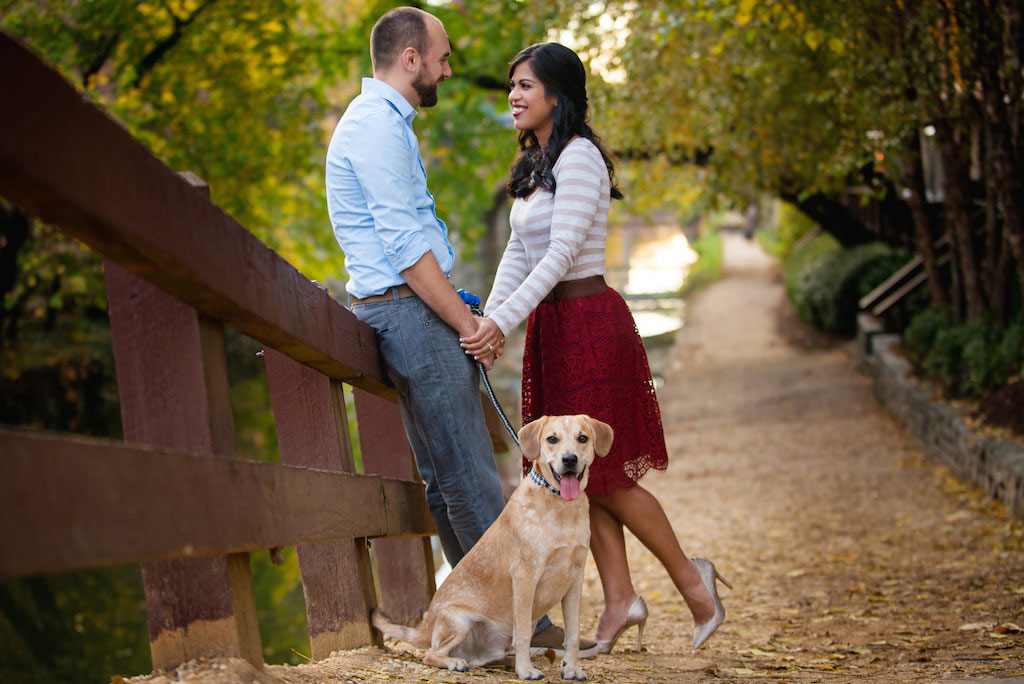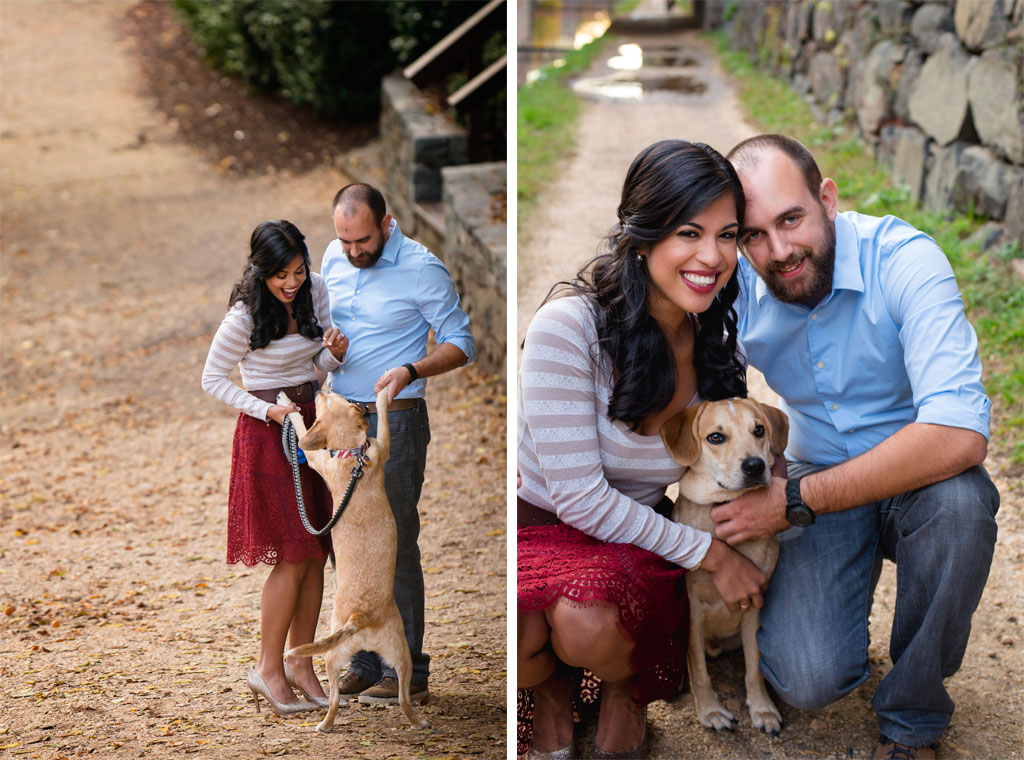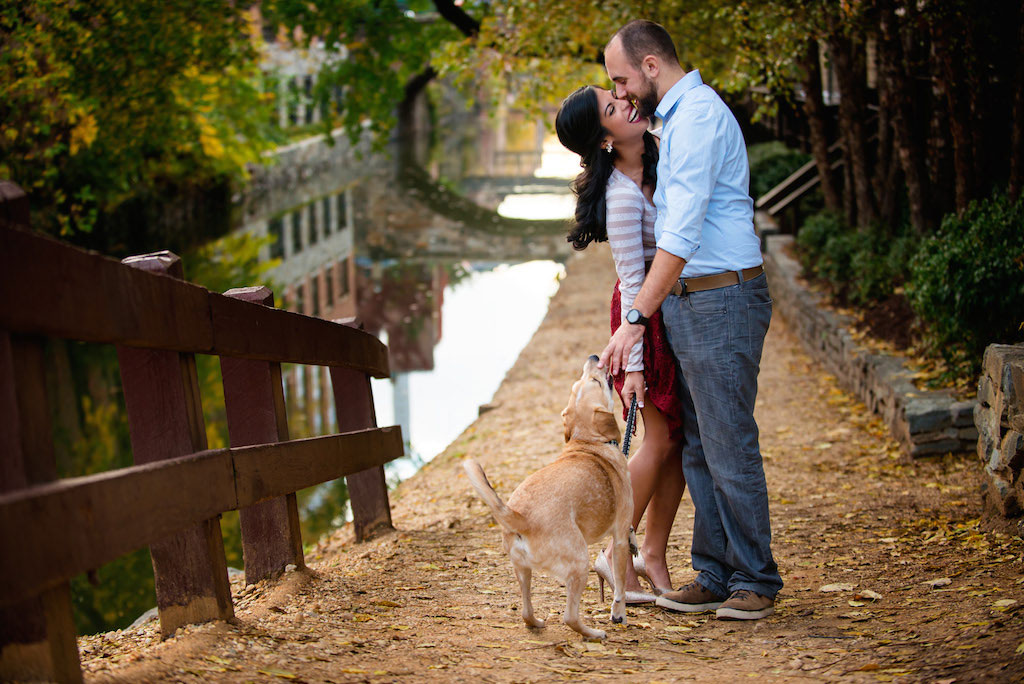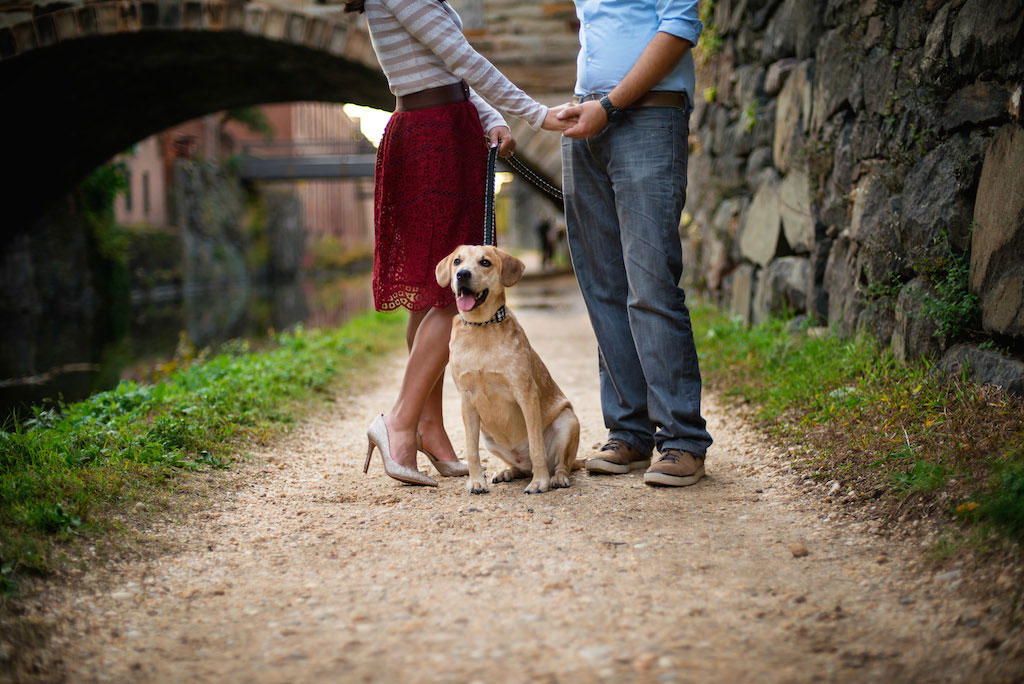 For their engagement session, they knew they wanted to reflect the Irish setting of their proposal, so they chose Ri Ra's Whiskey Room as the setting for the first half of their session with Michelle Lindsay Photography. It also offered Melanie, a nurse, a chance to dress up in a Marchesa Notte gown from Rent the Runway with hair and makeup by Kater2U Make-Up & Hair Artistry. "A true 'girly girl' at heart, I wanted to take this opportunity to glam up—a far cry from my normal attire of scrubs as a pediatric oncology nurse," she says. "I knew the only way to gain buy-in from my fiancé was to incorporate his love of whiskey (and let him drink while we shoot!)."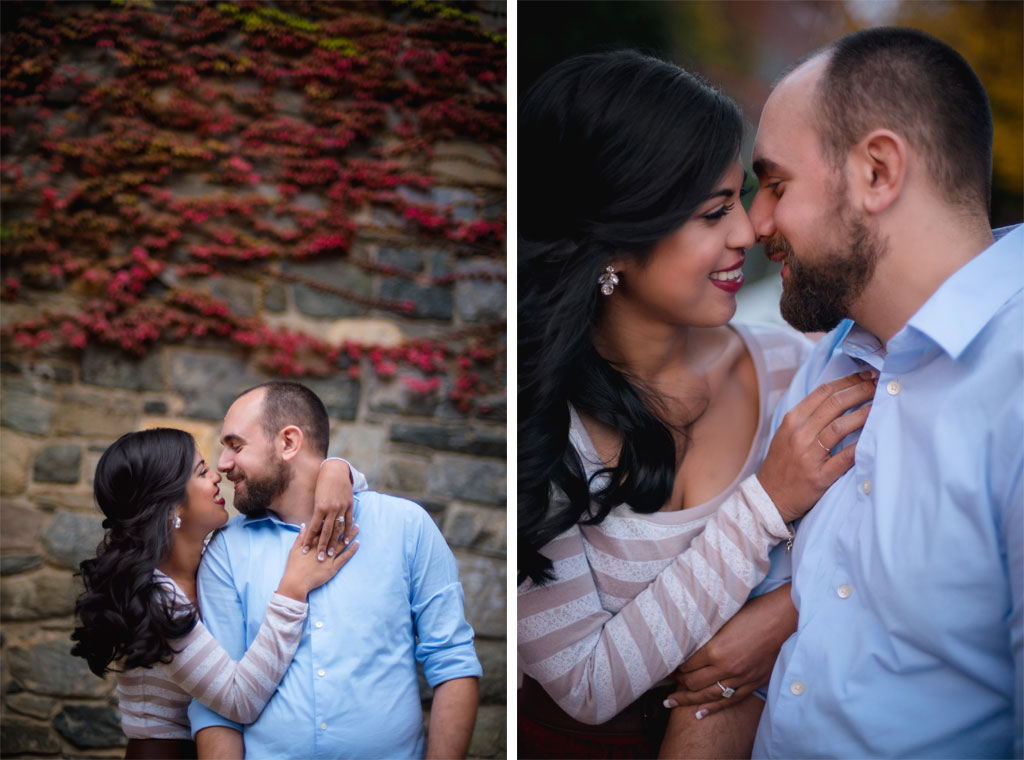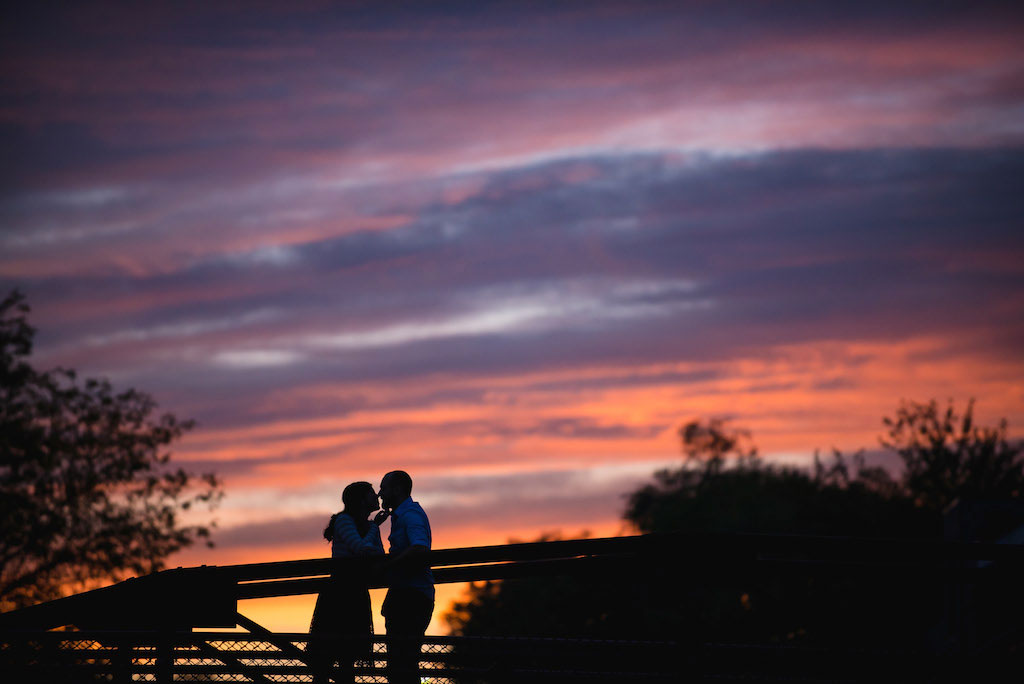 Their second setting incorporated their dog, Beau, along the Georgetown canal. The more lighthearted second session allowed the pair to capture some natural moments with their fur baby, who Melanie says had given his blessing with a wag of his tail before the proposal. 
Melanie and Nick are planning an October wedding at Holy Trinity Catholic Church and the National Museum of Women in the Arts.