Bright pink peonies everywhere are the only excuse we need to love spring weddings. Sarah Keep and Michael (Mike) Perucci's hotel wedding in downtown DC managed to merge elegance and grace with a ton of fun pops of color, and it was all captured on camera by Timmester Photography.
Like B&G on Facebook | Follow B&G on Instagram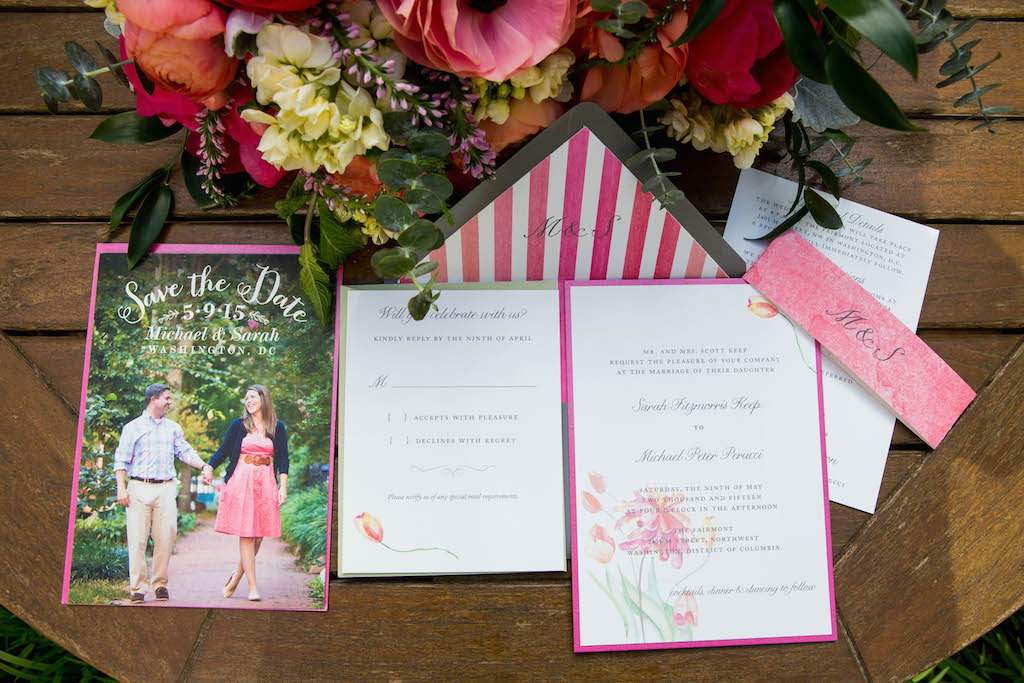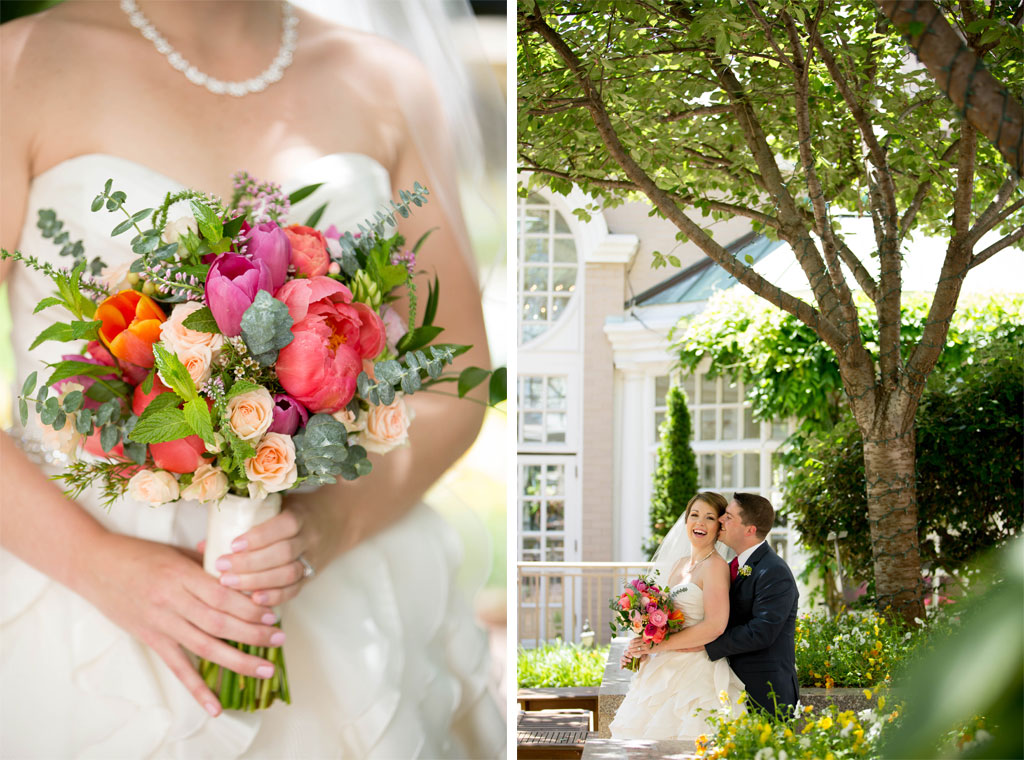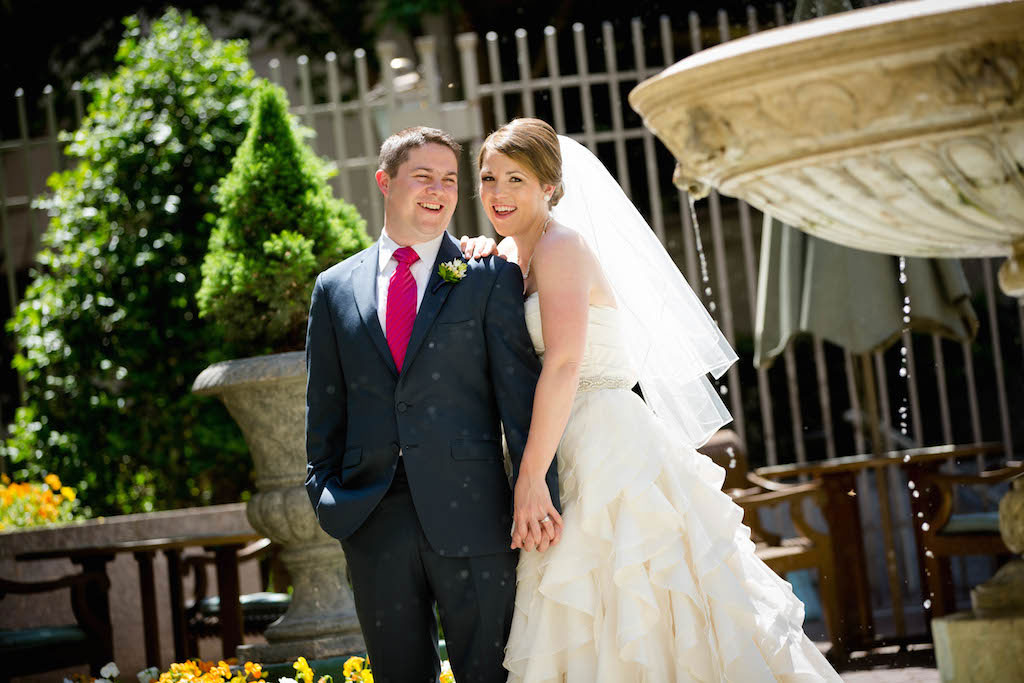 While at a mutual friend's birthday party, Mike and Sarah quickly hit it off on their first meeting. Their easy-flowing conversation led to a first date at a Mexican restaurant near Eastern Market. They sat out on the open-air patio, and once again they didn't struggle for things to talk about, even though their date lasted several hours. "At the end of the night I remember being surprised how fun and easy it was," says Sarah.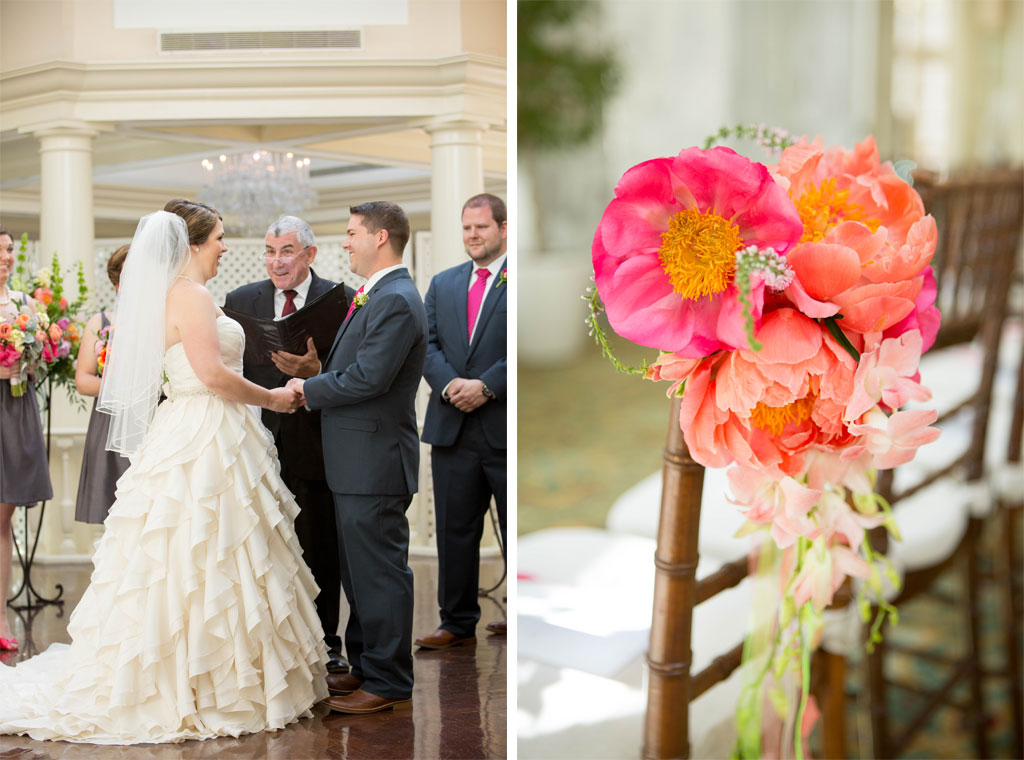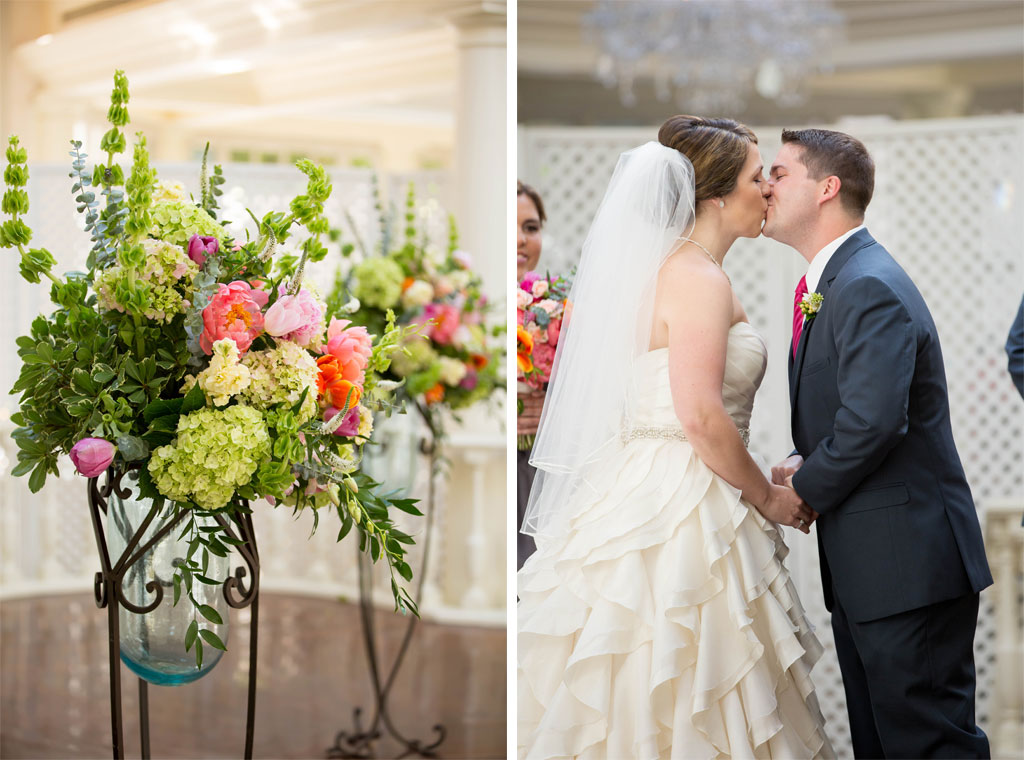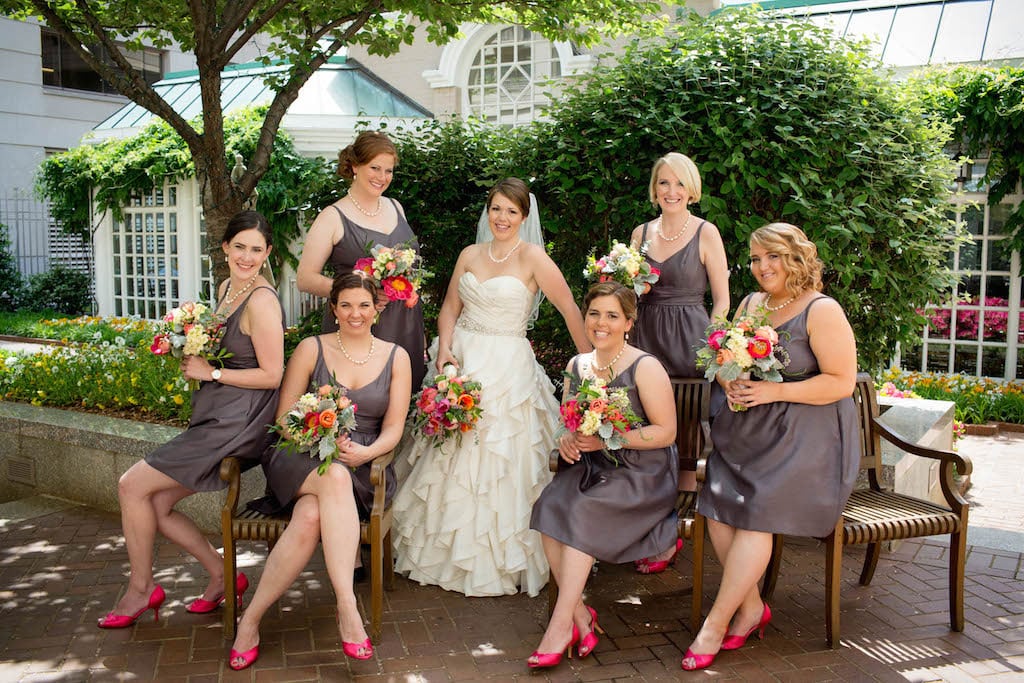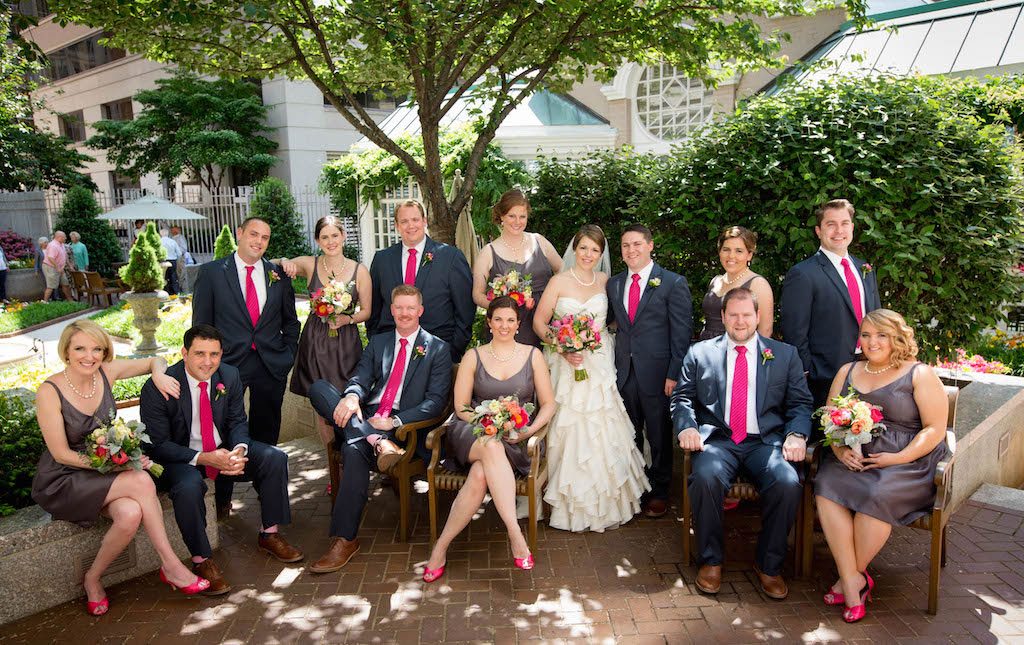 A year and a half later, Mike told Sarah he wanted to take her out to an Italian chain restaurant on a Friday night. It wasn't until they arrived at Acqua Al 2 that she realized he'd brought her to one of their favorite restaurants in the city. "As we pulled up to Acqua Al 2, I remember thinking to myself how this would be a special place [for] us to get engaged but never said anything out loud," says Sarah. Even so, when Mike ordered Champagne, she still didn't think anything of it until he pulled out a ring he'd designed himself and asked her to marry him.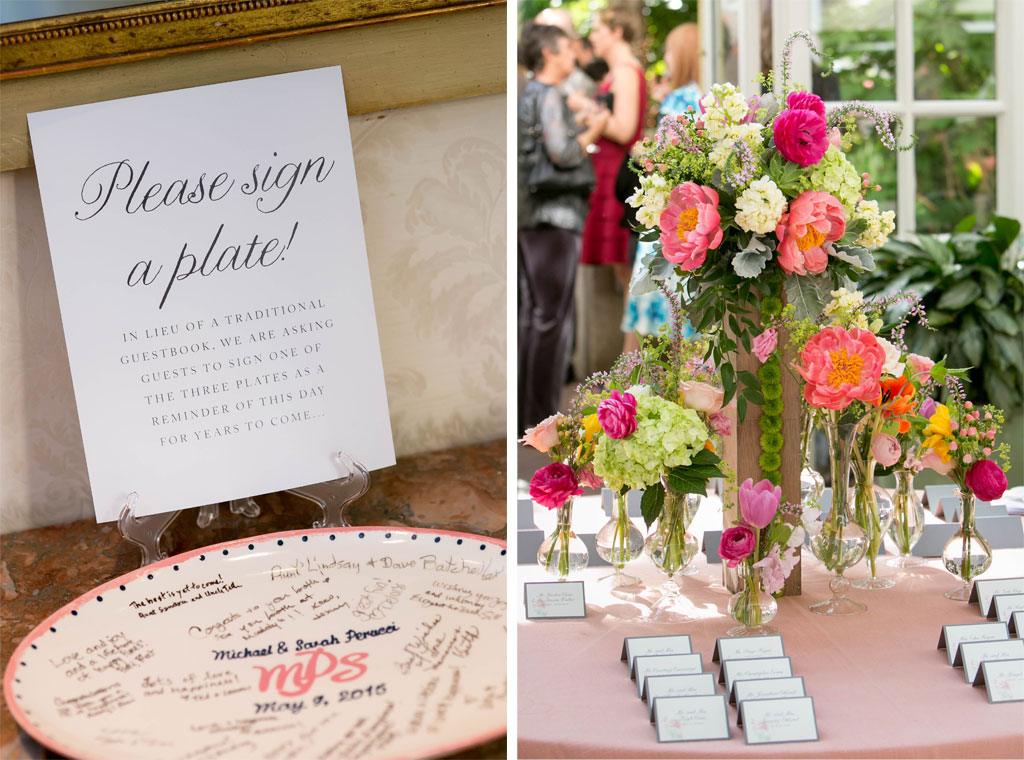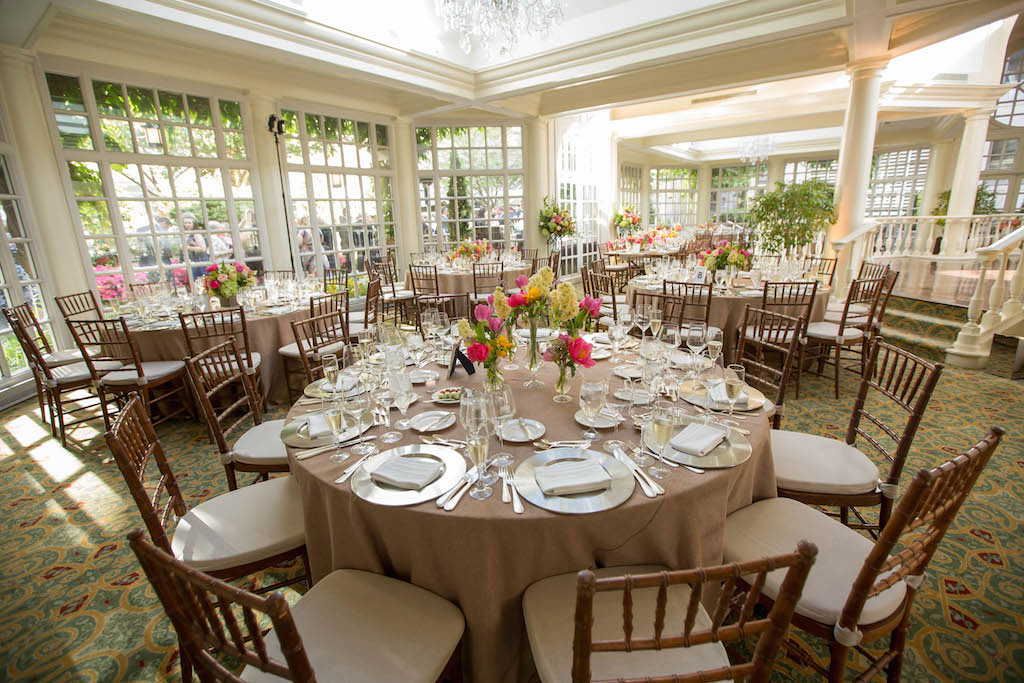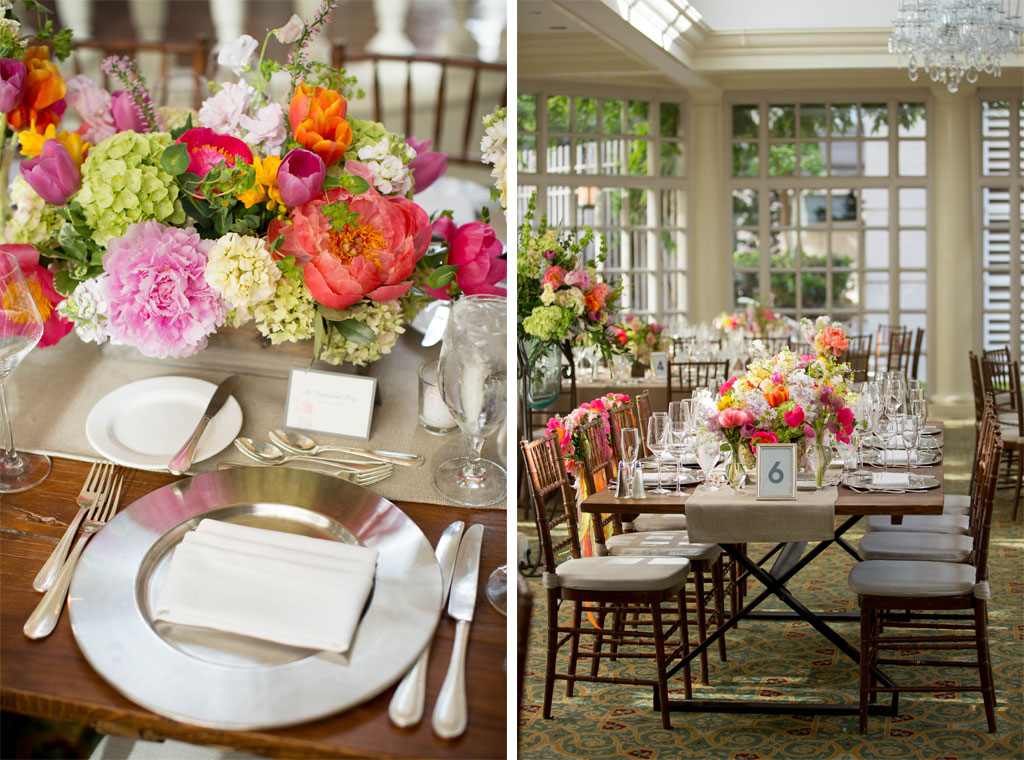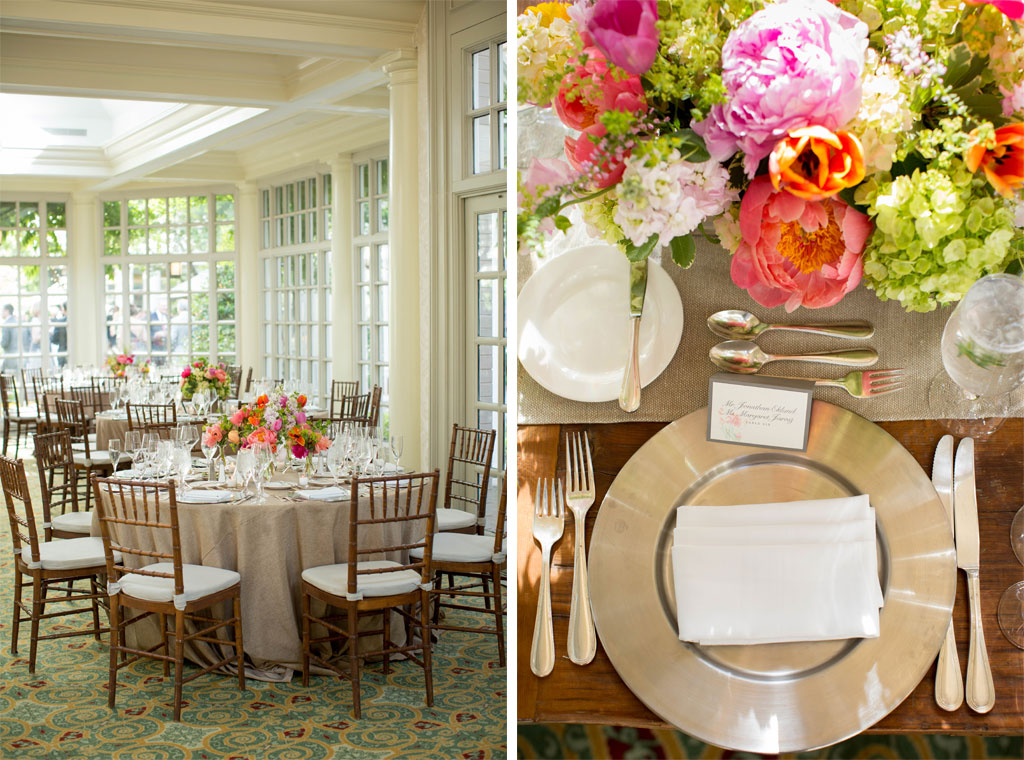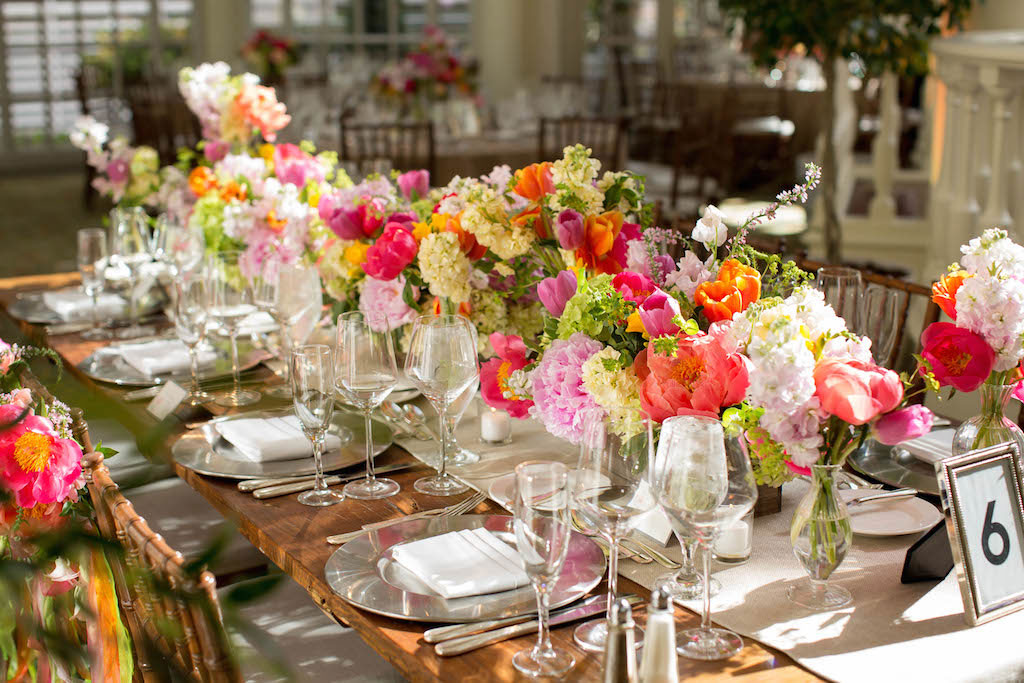 For their spring wedding at the Fairmont, Sarah and Mike filled the day with bright coral peonies and orange tulips, adding pops of color all throughout their ceremony and reception. In lieu of a guest book, attendees signed a set of three plates that Mike and Sarah intended to hang on their walls following the wedding as a nod to Acqua Al 2's dining room decor.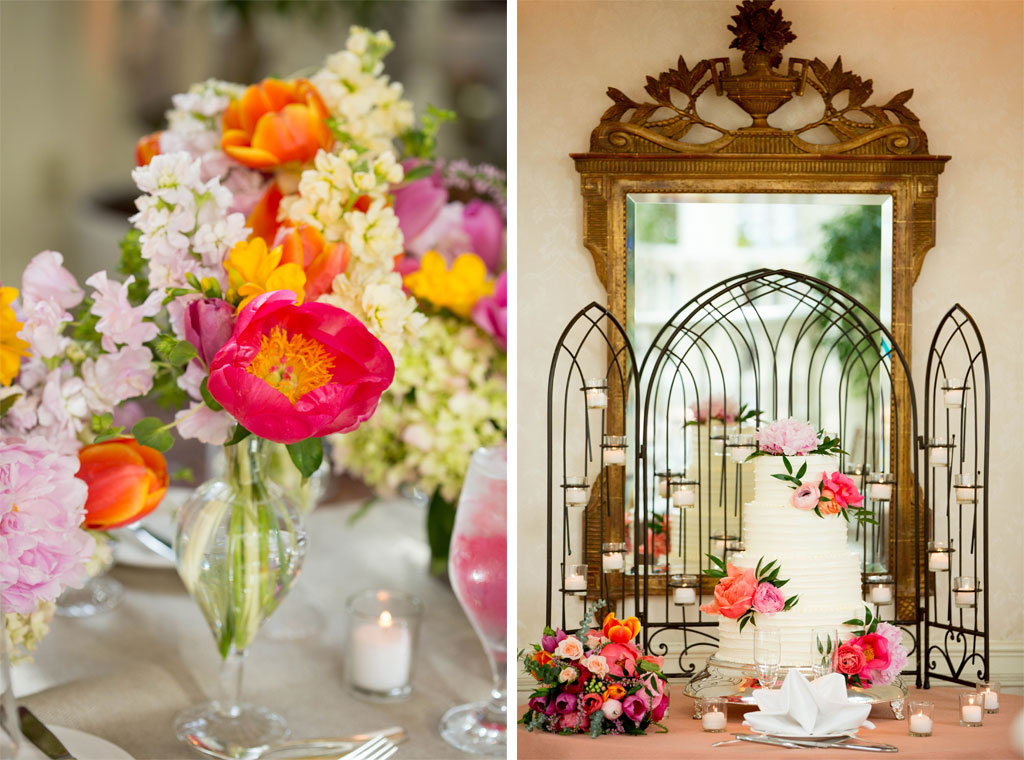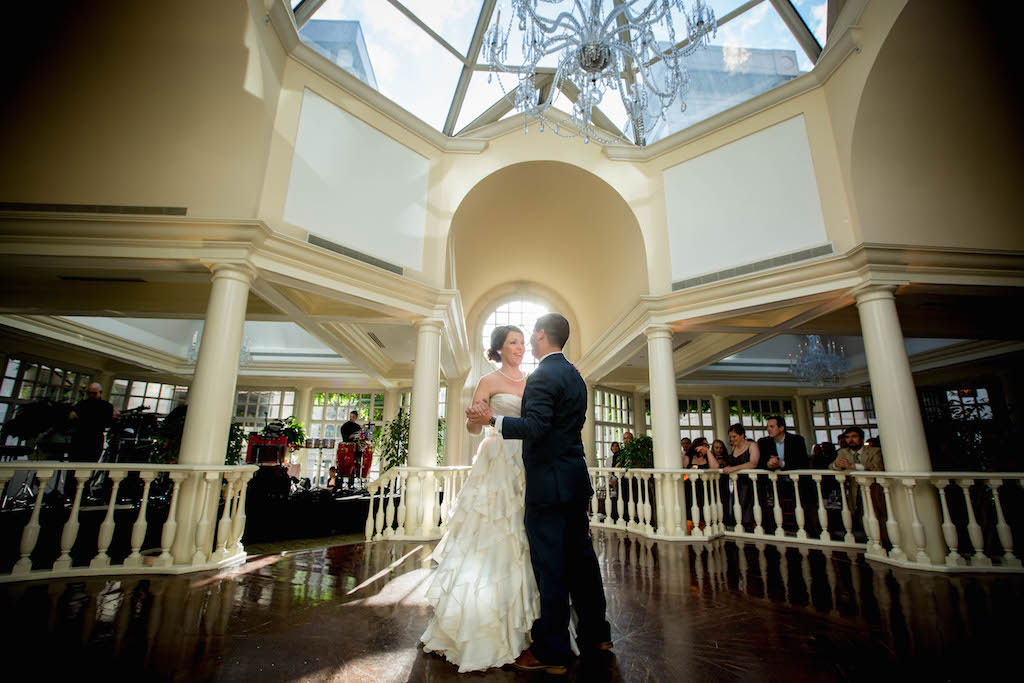 After a night of dancing and cutting into their vanilla cake with fresh strawberries, Sarah and Mike departed with plans to honeymoon in Italy. While in Italy, they made a stop in Florence, where they ate at Acqua Al 2's original location, checking the restaurant off their newlywed bucket list.
VENDORS
Venue: Fairmont | Photographer: Timmester Photography | Event Coordinator: Sara Franklin, Social Scene Events | Bride's Gown: Paloma Blanca, Ellie's Bridal Boutique | Groom's Attire: Anthony's Tuxedo | Hair & Makeup Artist: Hair & Makeup Unveiled | Florist:Yellow Door | Caterers: Fairmont | Music/Entertainment: Lloyd Dobler Effect | Invitations:Paperzest | Officiant: Jeff Maszal, Wedding Ceremonies by Jeff | Rentals: DC Rental
Book a wedding pro that can make looking photo-ready a breeze from our list of the area's best makeup artist.