It's been nearly two years since we first got word that a $10.5 million condo had hit the market in Washington. The unprecedented price tag was all the more surprising because of where the building was going up—not somewhere predictably luxe like the West End or the Georgetown waterfront—but downtown Bethesda. Its developer Larry Goodwin, principal of 1788 Holdings, was bullish, telling Washingtonian in the winter of 2015 that he initially wanted to list the penthouse for more than $12 million. That's how exceptional he believed the product would be.
So far, the market does not seem to agree. His building, the Lauren, about three blocks from the Bethesda metro station, opened last month. Fifteen of its 29 condos are sold or under contract, but that number includes the six below-market units mandated by Montgomery County to be affordable for buyers making 70 percent or less of the area median income. They were priced from $170,000.
The final touches are getting made to the penthouse—which is still available, and still listed for $10.5 million.
Goodwin concedes that finding a buyer has not been as easy as he predicted. "We had expected a much better reception. …We thought more people would see the value in buying before it was done, knowing that they could customize it," he says. "With the benefit of hindsight, I guess I'm not shocked that the penthouse buyer has decided to wait and see it [completed]."
Goodwin also recently switched brokerages. TTR Sotheby's International Realty had been selling the Lauren, but McWilliams Ballard took over in March. "We wanted a stronger broker-outreach program," says Goodwin. "Sotheby's tended to not want to do that as much."
David DeSantis, the Sotheby's agent who originally had the listing, was hesitant to comment: "There are two sides to every story. When one issues a critical comment about a former partner, it invites the other partner to issue a similarly critical comment, which I don't want to do," he said by phone. He later followed up with an email wishing "Larry and his team every success" and noting that Sotheby's "sold the majority of the market rate units that are under contract or closed."
The choice of brokerage might be beside the point anyway. Before making his foray into the Bethesda market, Goodwin worked on Wall Street in the real-estate arm of Goldman Sachs. "It's very hard when you have a New York perspective—$10 million seems affordable," says Coldwell Banker's Jane Fairweather, one of Bethesda's top-producing real-estate agents. She estimates she's taken six or seven clients to meet with the Lauren's sales team, but none of them ended up seriously considering buying there. "He built beautiful units, but I don't think they are priced for this market," she says.
Goodwin remains hopeful. He says there are two potential buyers "circling" the penthouse, and that both are empty-nester couples who own several other homes.
Roger Cornell, the McWilliams Ballard agent now heading up sales, gave us a tour of the building, and a sneak peak inside the famous $10.5 million unit. With 5,700 interior square feet plus a 1,500-square-foot terrace, all on one level, it feels massive—but that comes to $1,458 per square foot. The median price-per-square foot in the Lauren's 20814 Zip code is $415. Says Fairweather: "People really do have to suspend disbelief to swallow that."
Here's a look inside the 2,500-square-foot model unit, with two bedrooms, a den, and 2.5 bathrooms. It was decorated by Akseizer Design Group.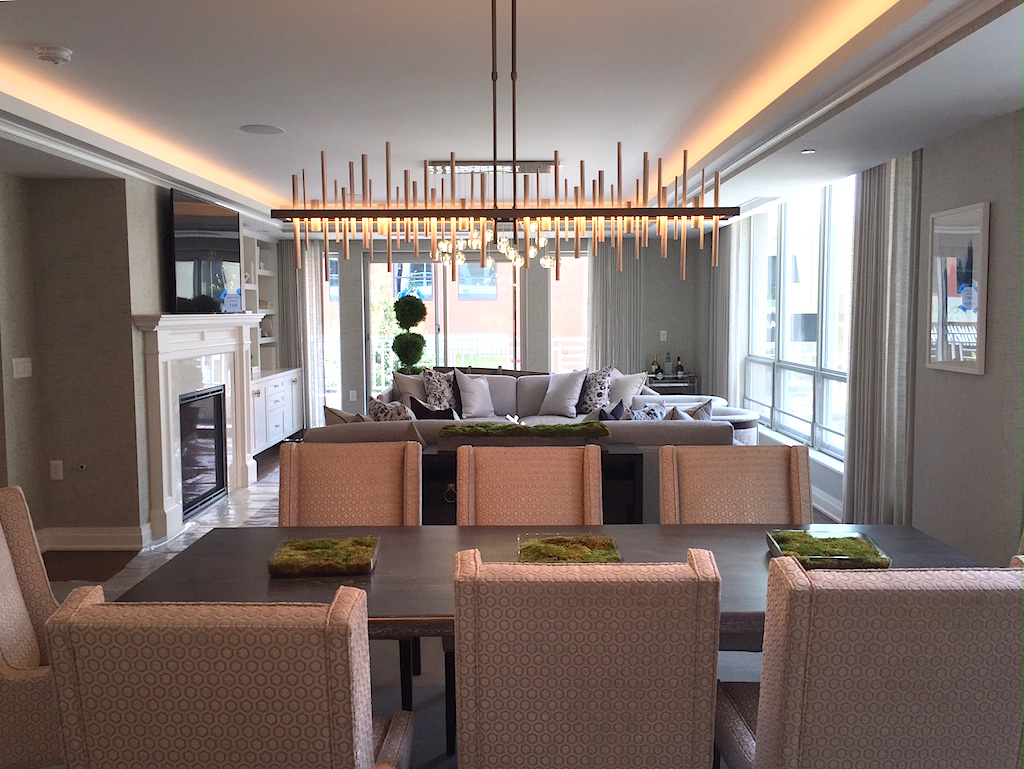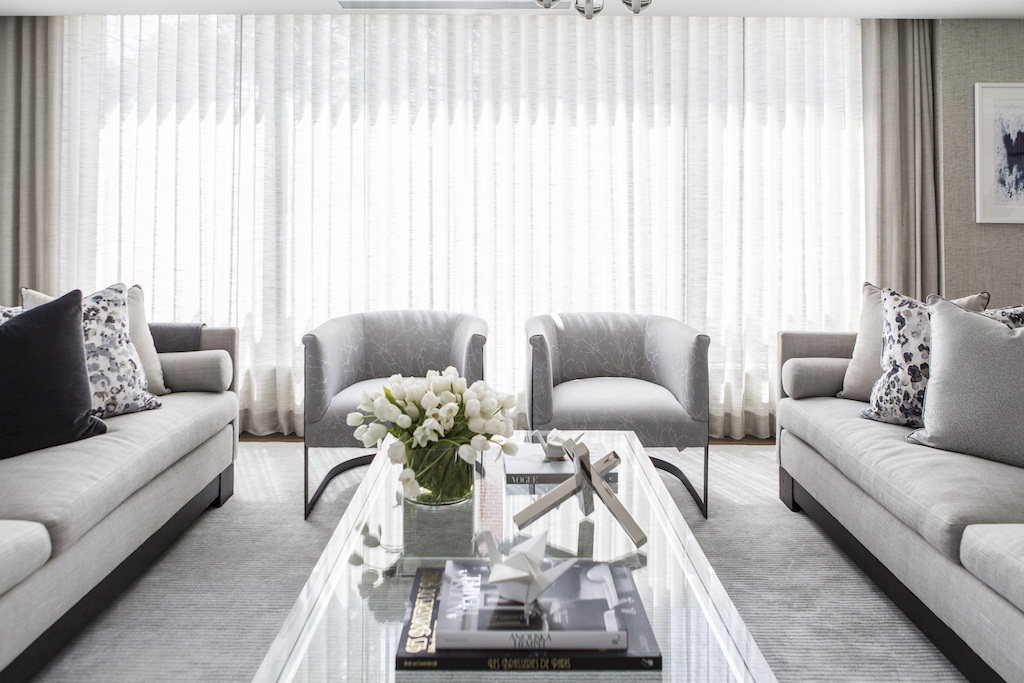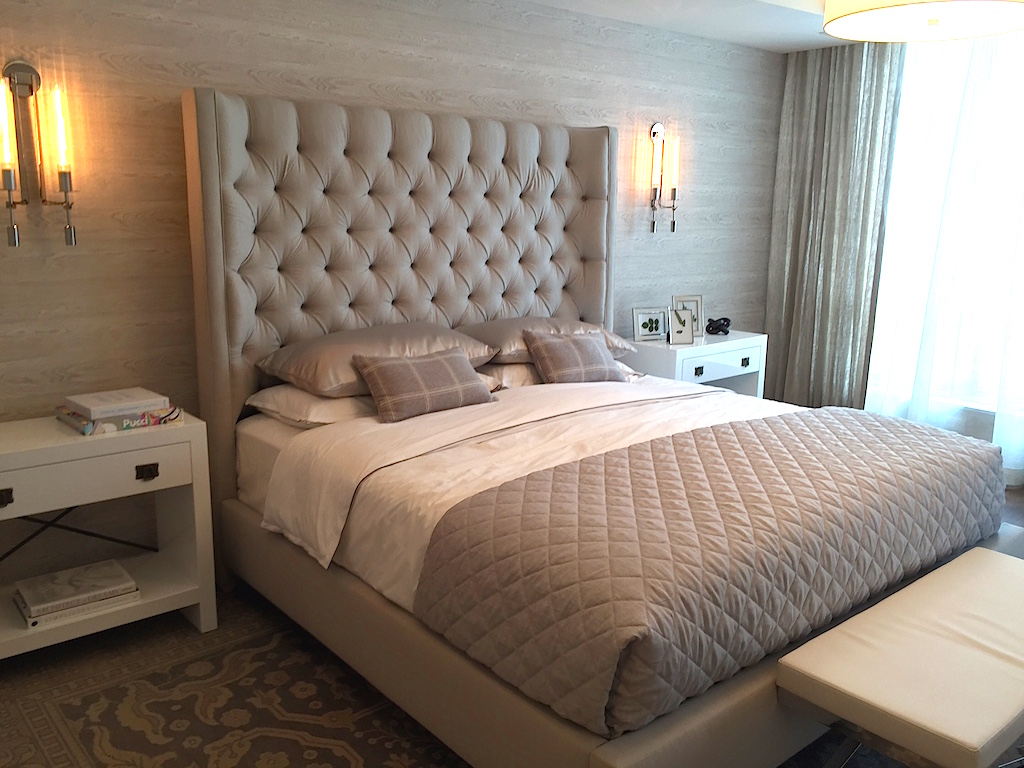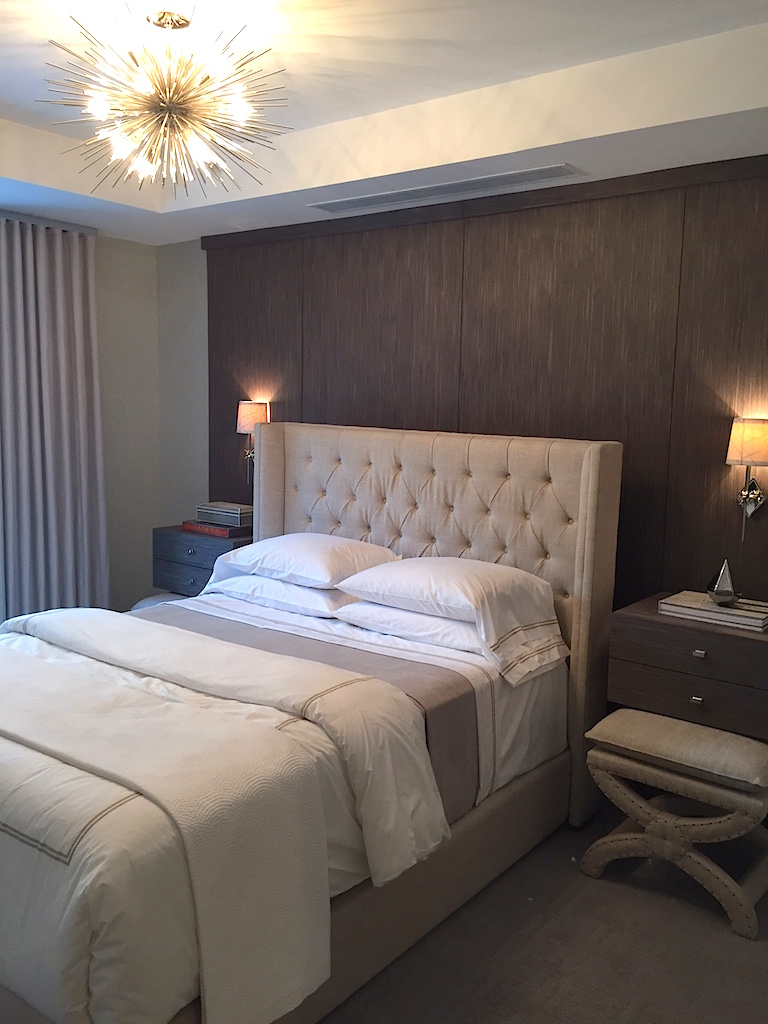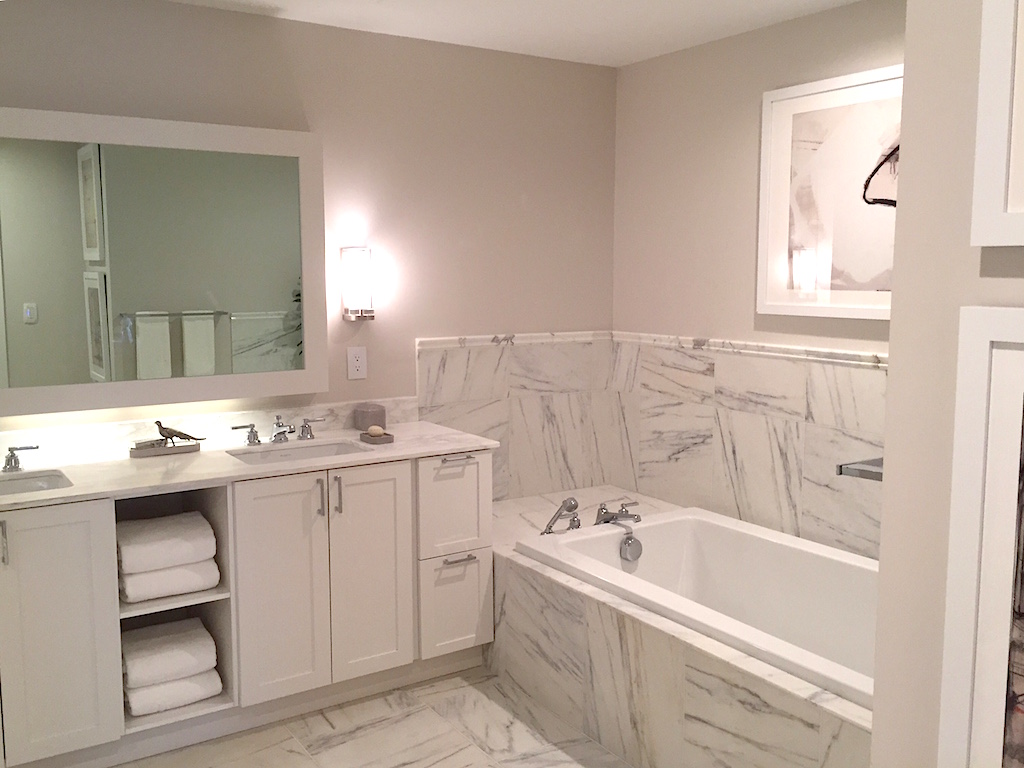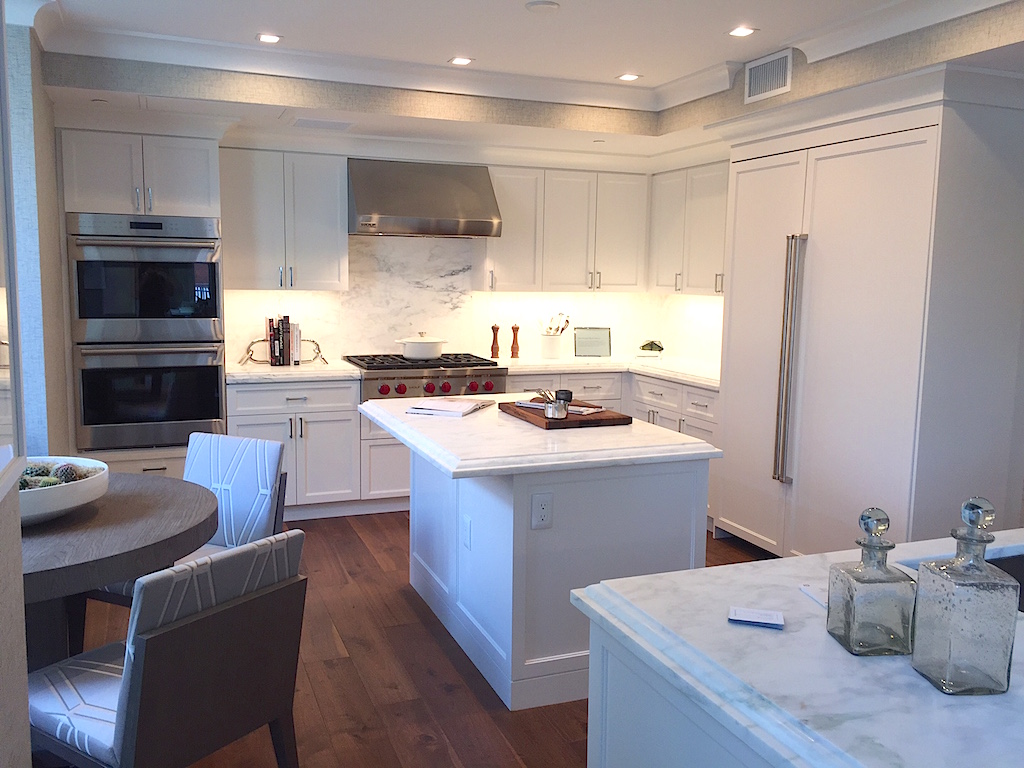 Now here's a look inside the still under-construction $10.5 million penthouse: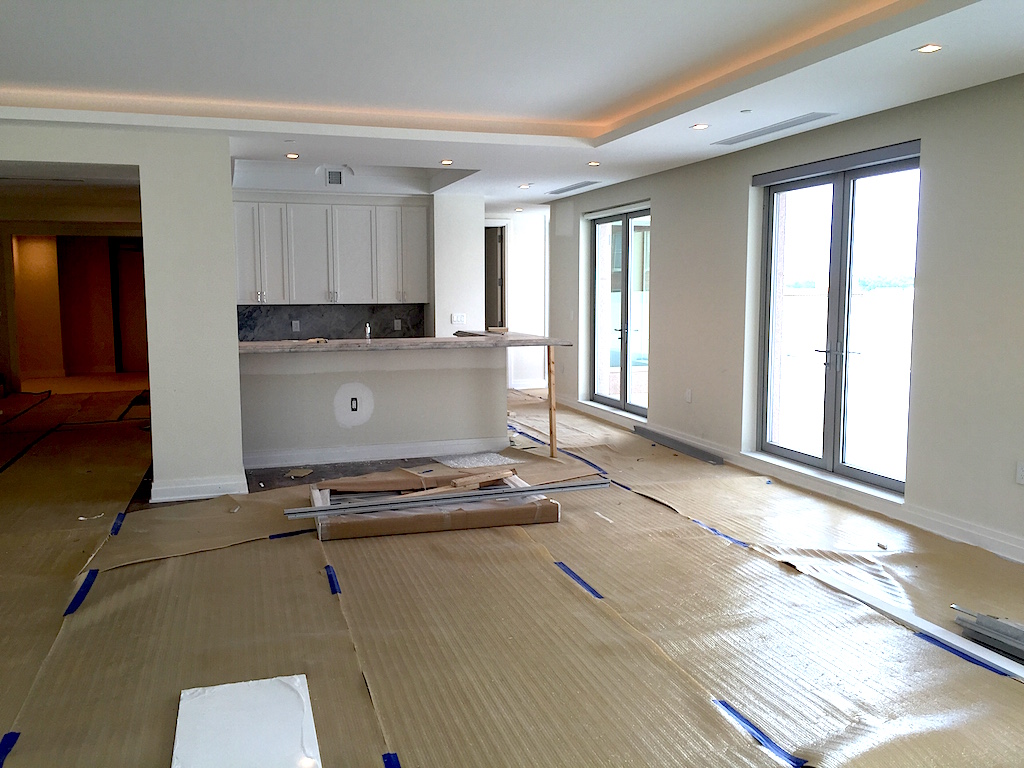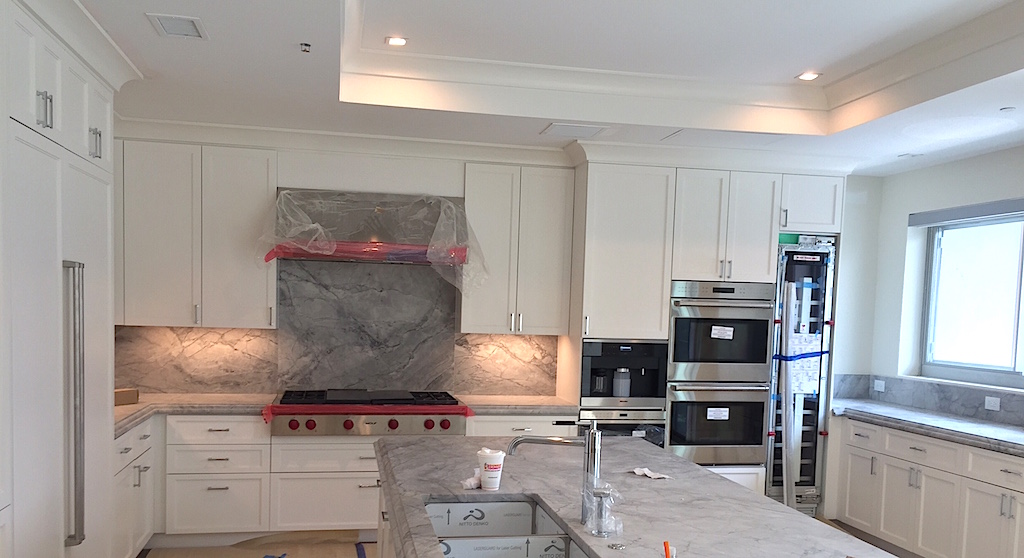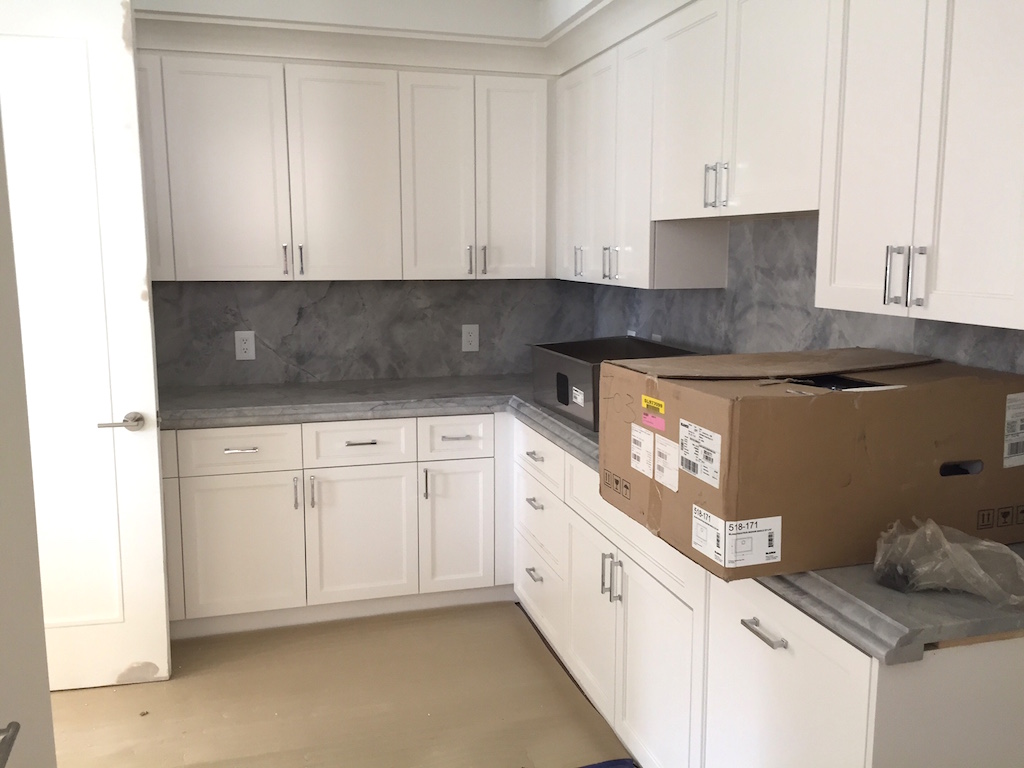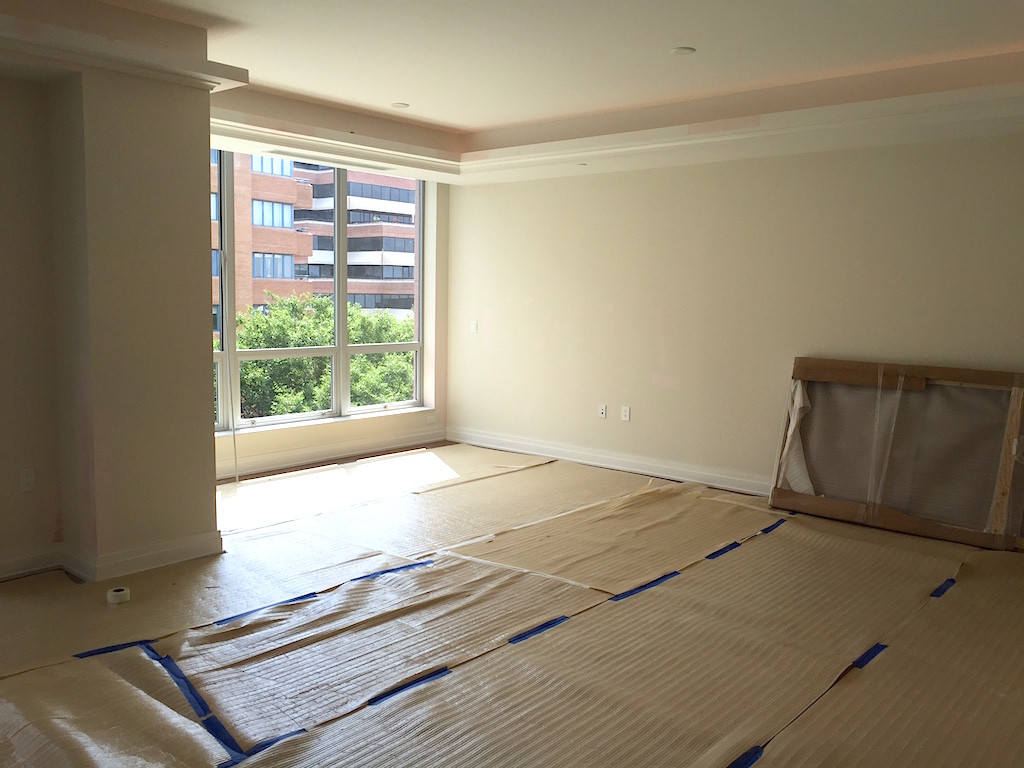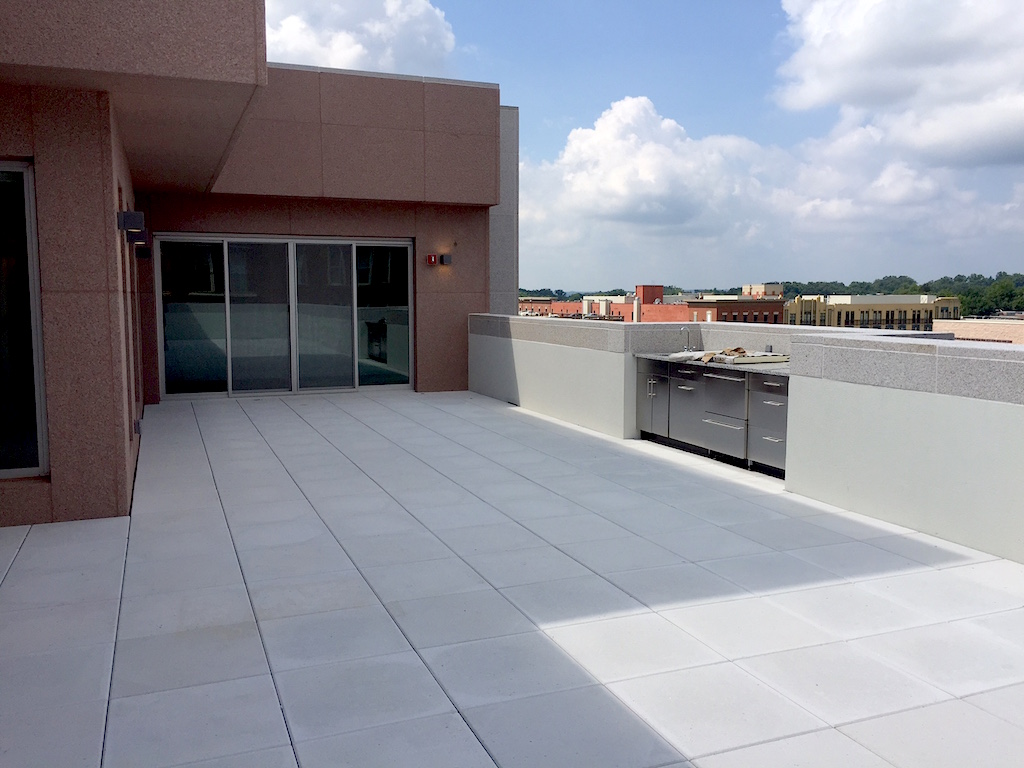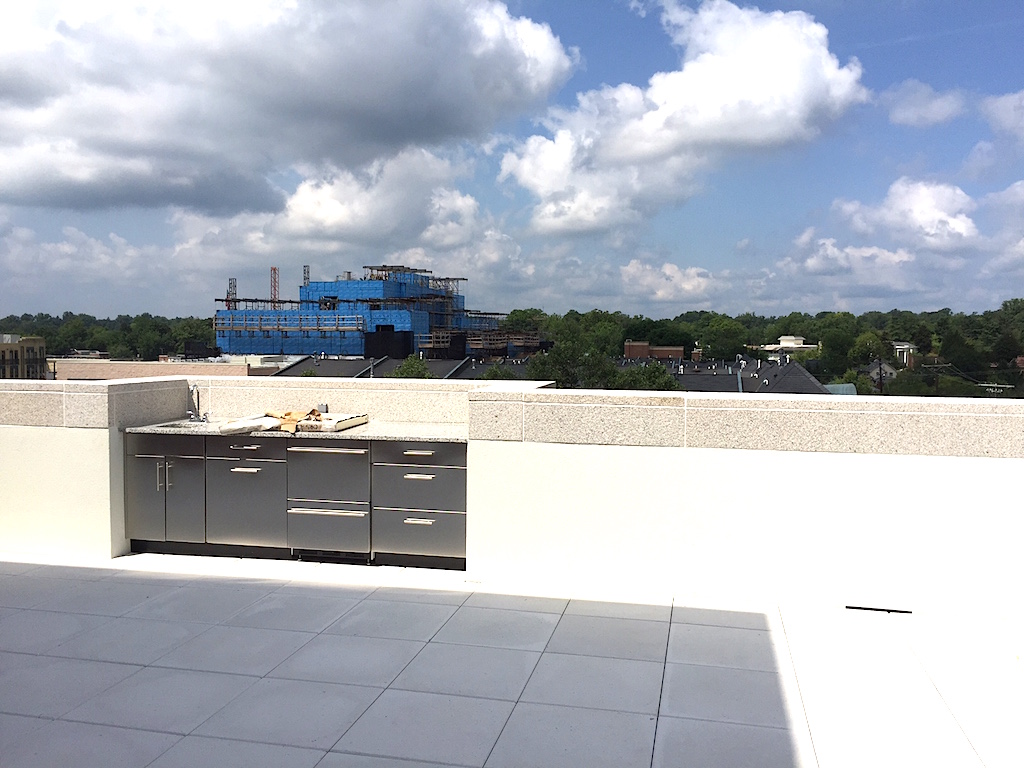 Here's a look at some of the Lauren's communal spaces: