We love how Shannon Puskas and Trevor Ikwild combined contemporary chic details—like bridesmaids all in white—with rustic romance in their Virginia farm wedding. Take a peek at their day in the photos below by Hay Alexandra. 
Like B&G on Facebook | Follow B&G on Instagram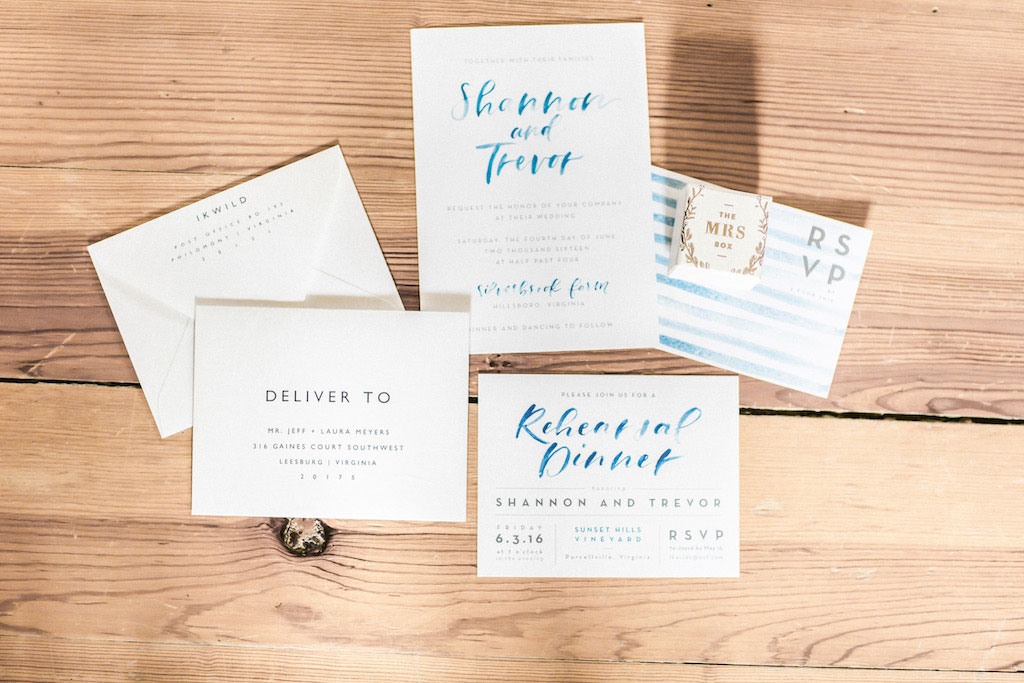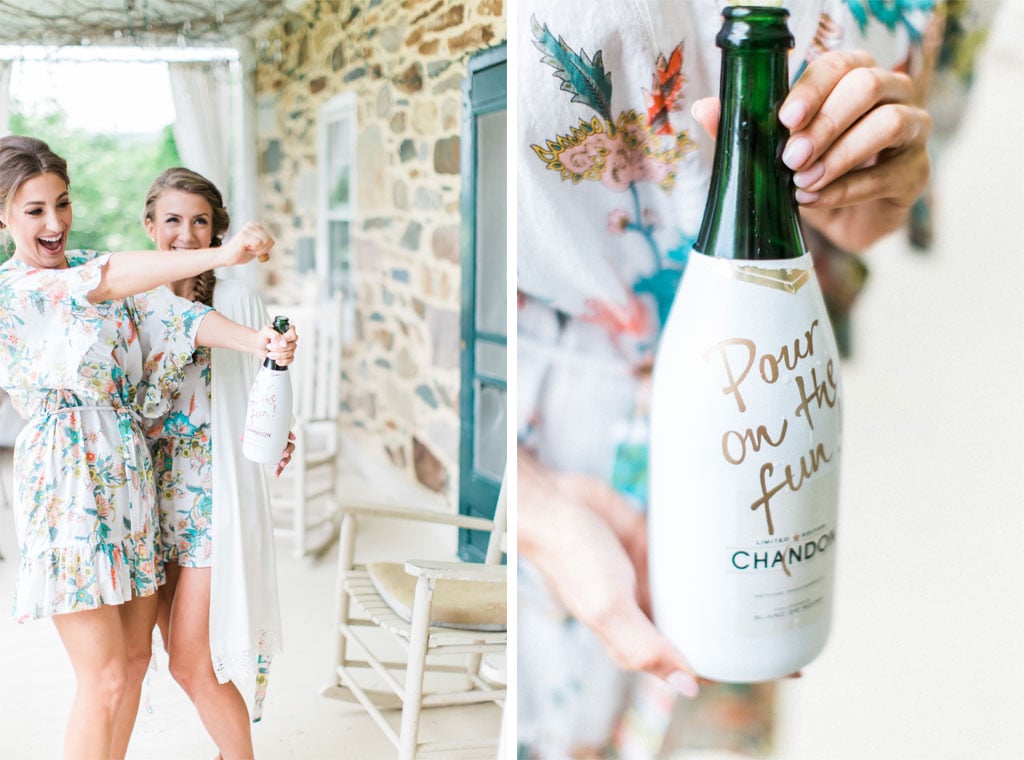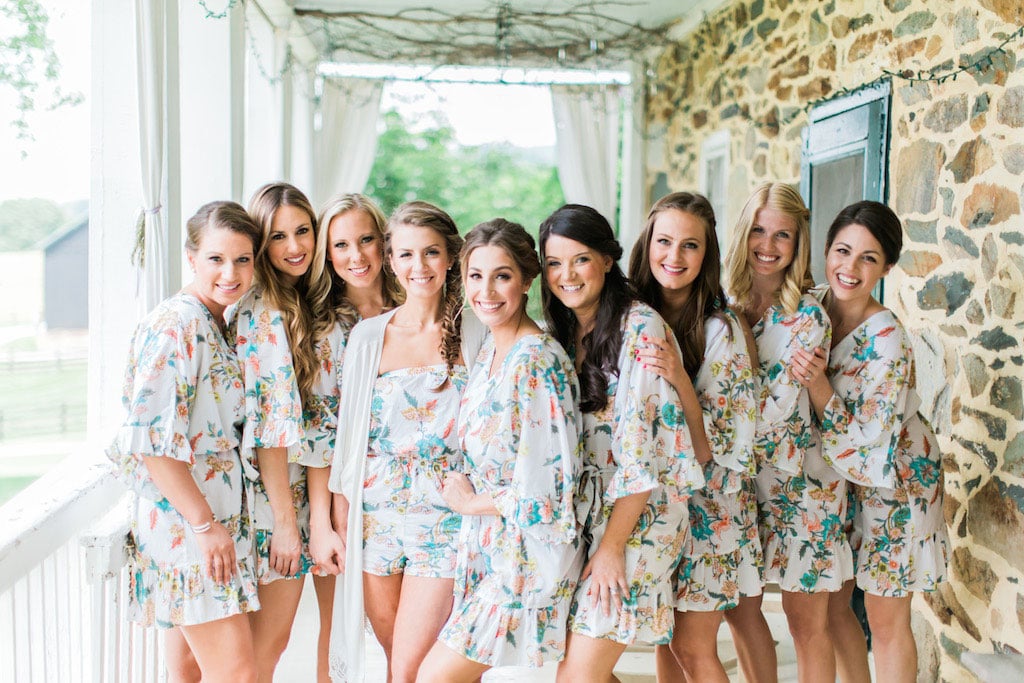 Though they went to high school less than ten miles apart, Trevor and Shannon don't remember crossing paths until their sophomore year of college, when they attended separate schools fifteen minutes apart near Farmville, Virginia. After two mutual friends brought them together, they shared a first kiss, but then they didn't see each other again for several years. One night, later in their college years, Shannon's pledge sister invited guys from Trevor's college over. "Low and behold, who walked through her door but Trevor Ikwild," says Shannon. Accepting this is another chance for a relationship to develop, a first date and a second first kiss soon followed.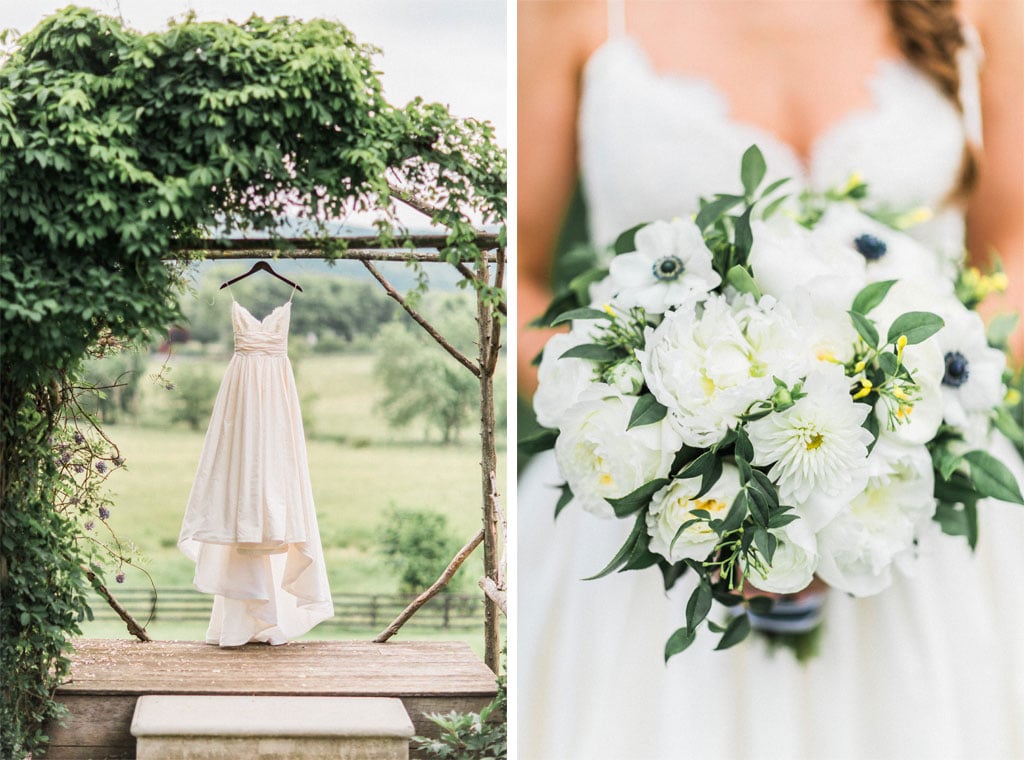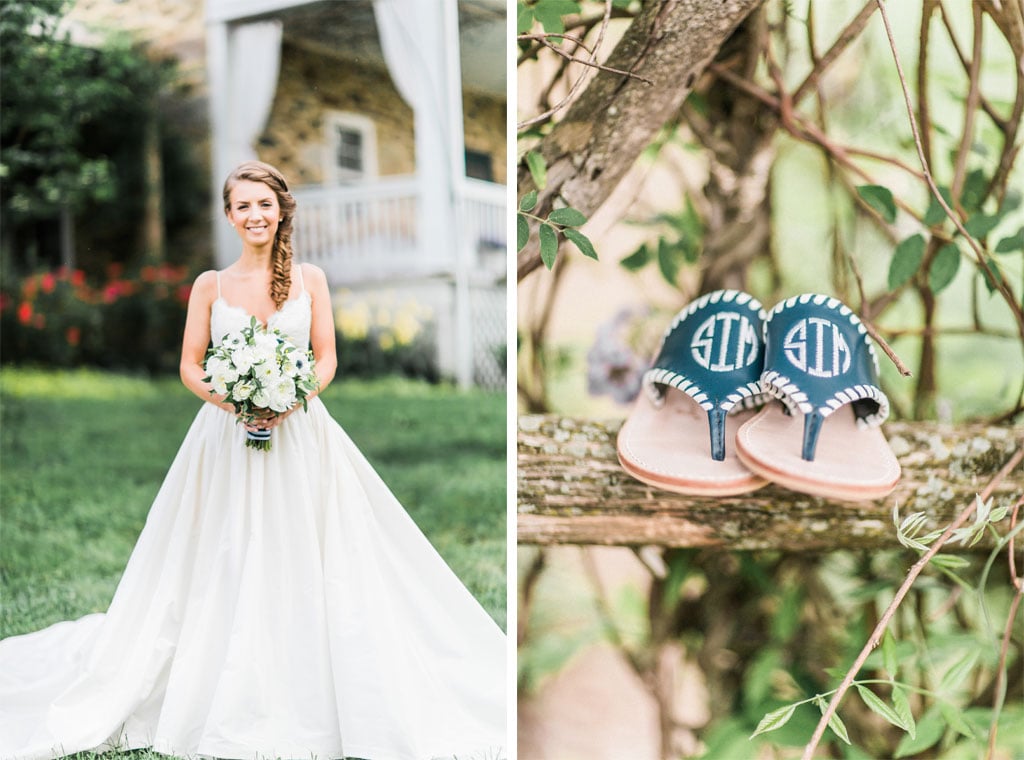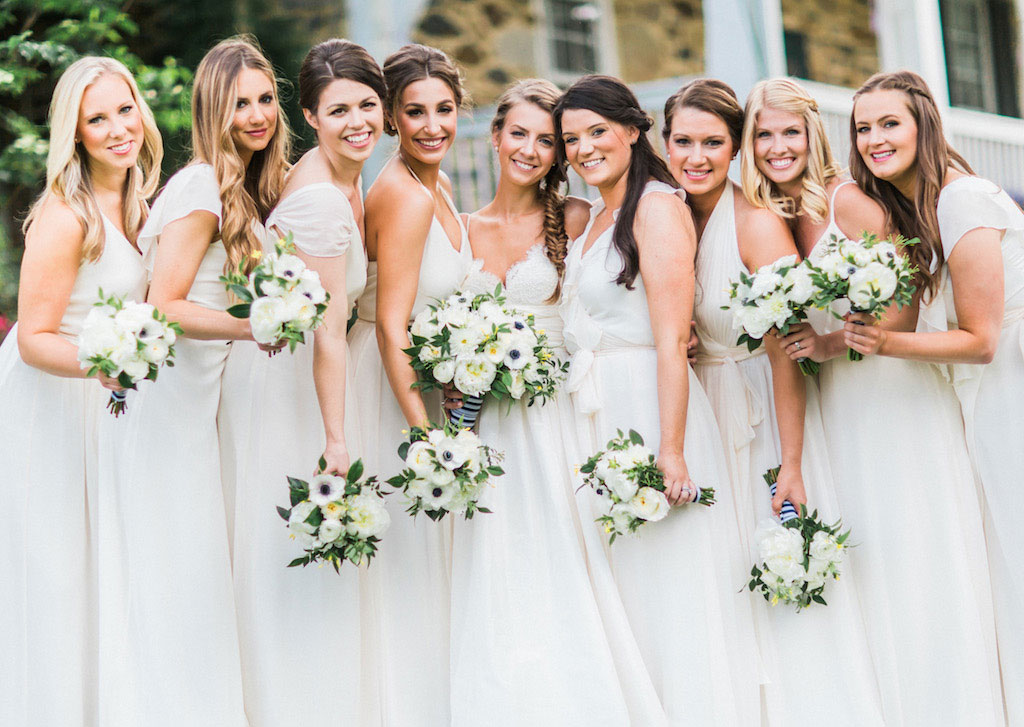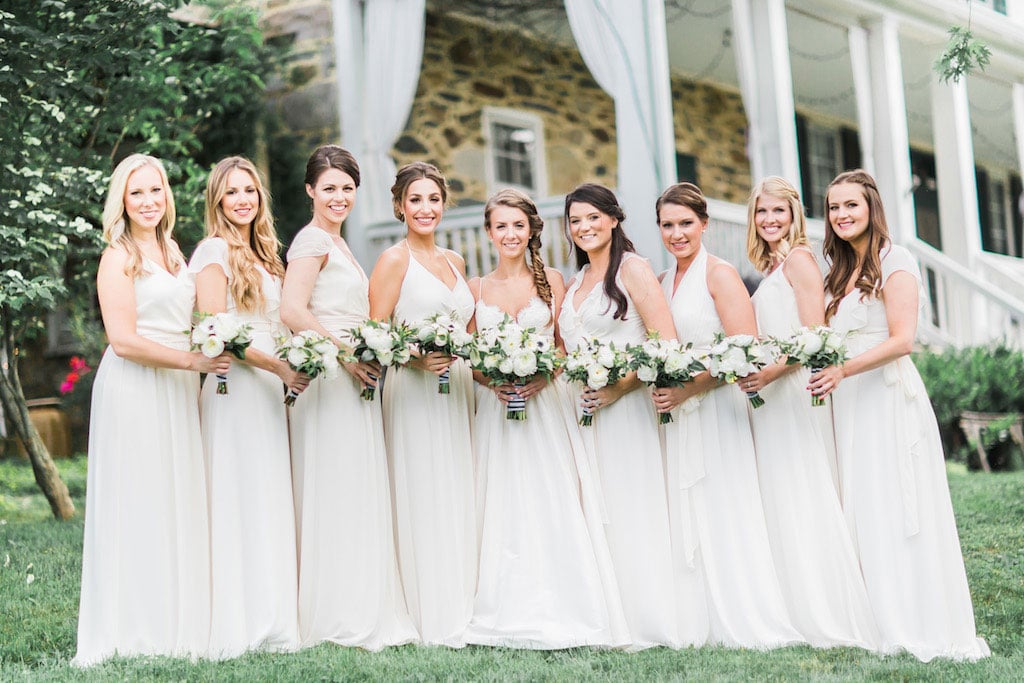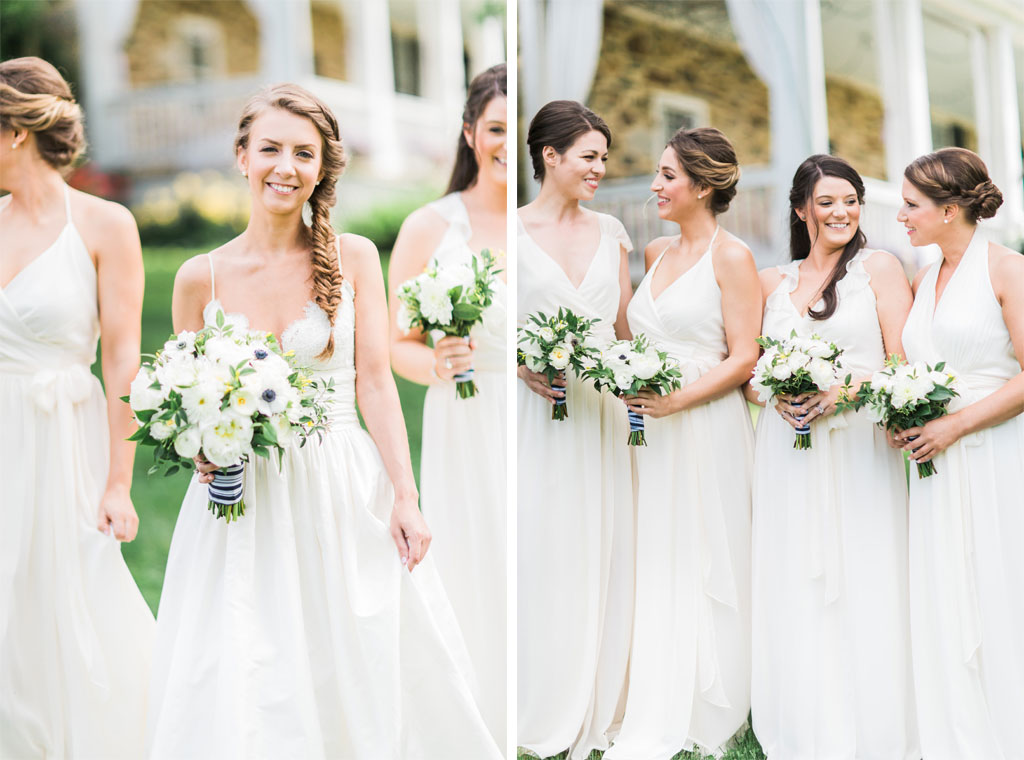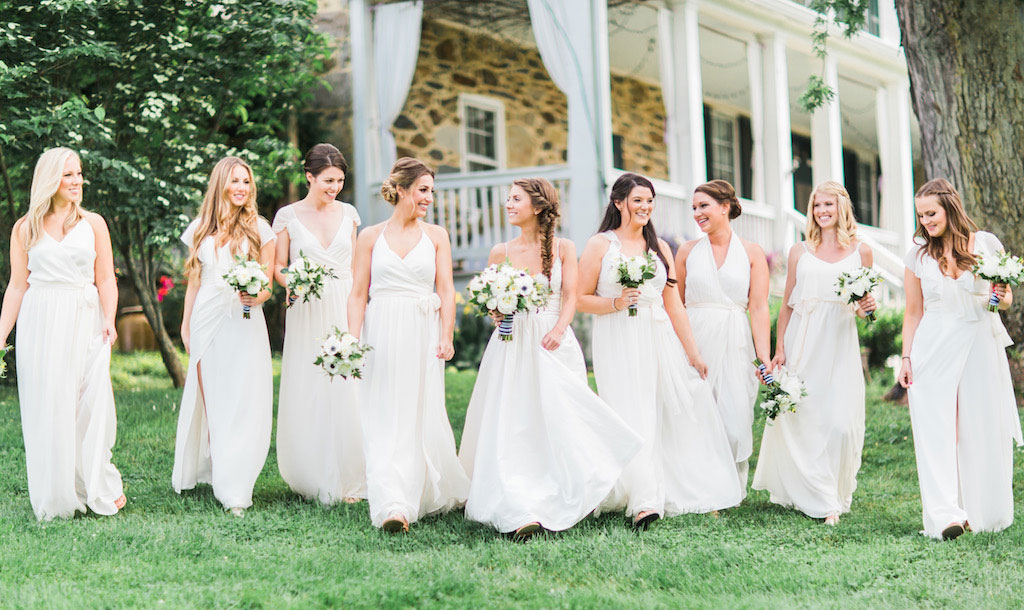 On New Years Eve six years later, Shannon and Trevor were driving to the Wintergreen Resort to celebrate the holiday with Shannon's family. "I always want to drive because I get car sick and this trip wasn't an exception," says Shannon. "We made it 30 minutes before I started to ask if I could drive. Needless to say, I kept asking to drive and he kept saying no." Finally, when they were about 30 minutes from their destination, Trevor turned the car onto the Blue Ridge Parkway. The road was closed, however, so he quickly improvised: he coaxed Shannon out of the car for a short walk to an overlook. They'd taken a few photos when Trevor said he wanted to take a final shot. As she turned to face him for the picture, she found him on bended knee.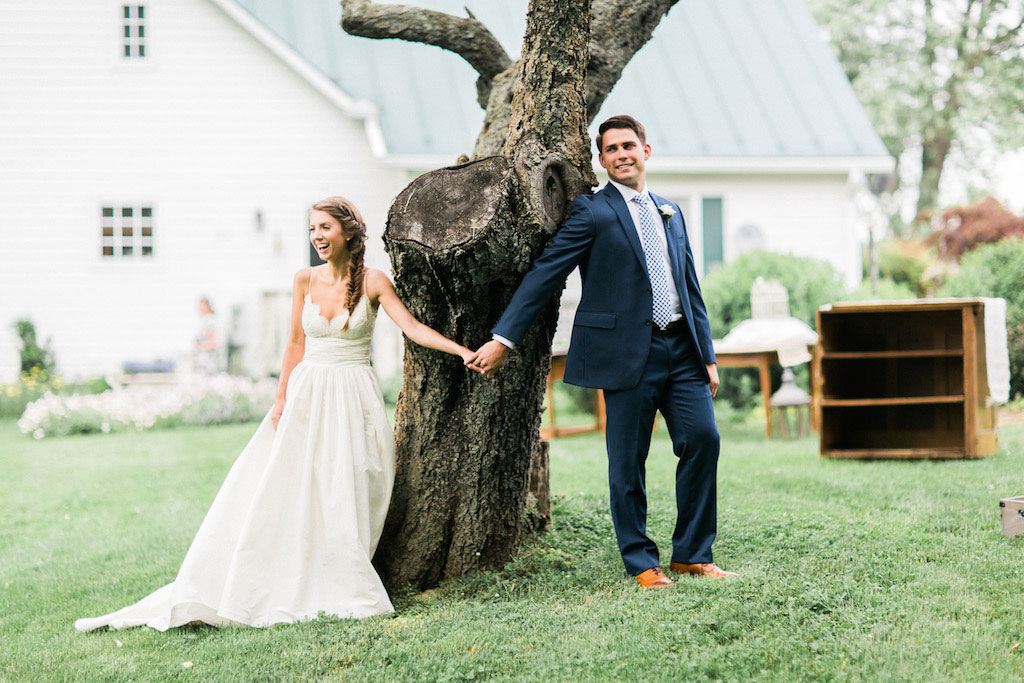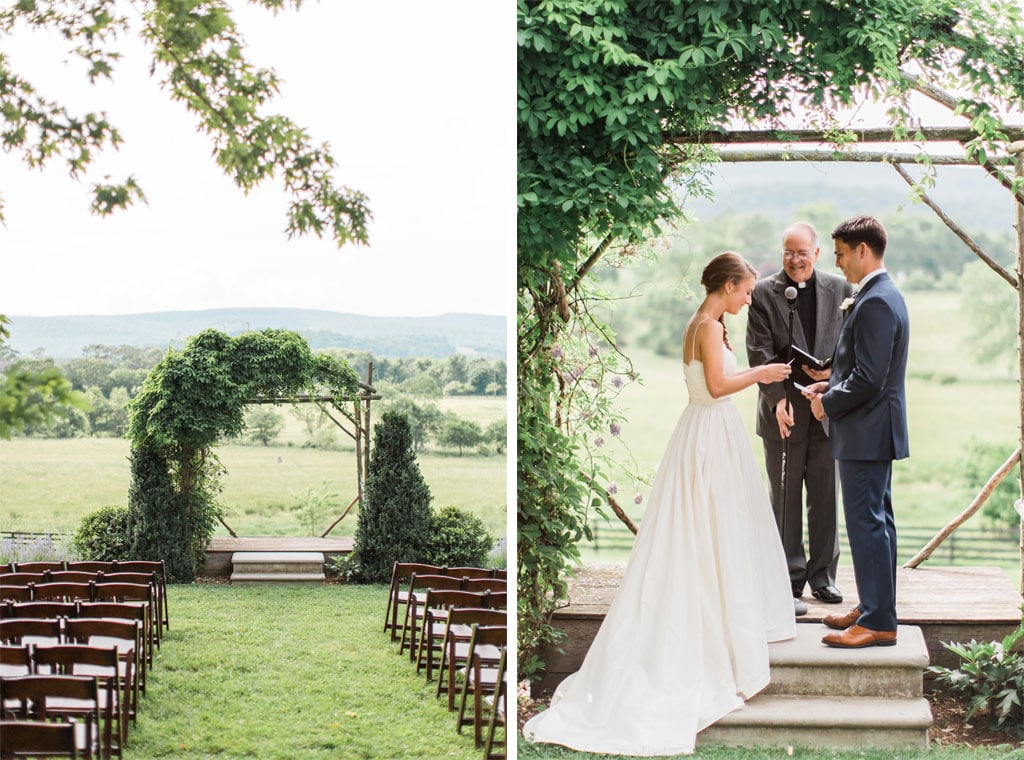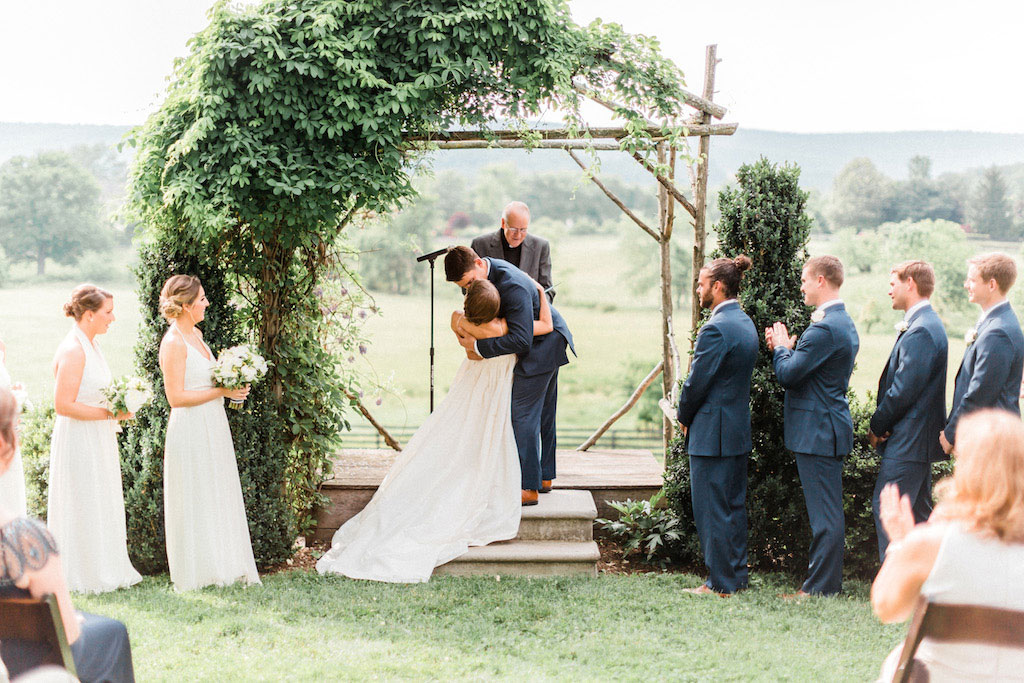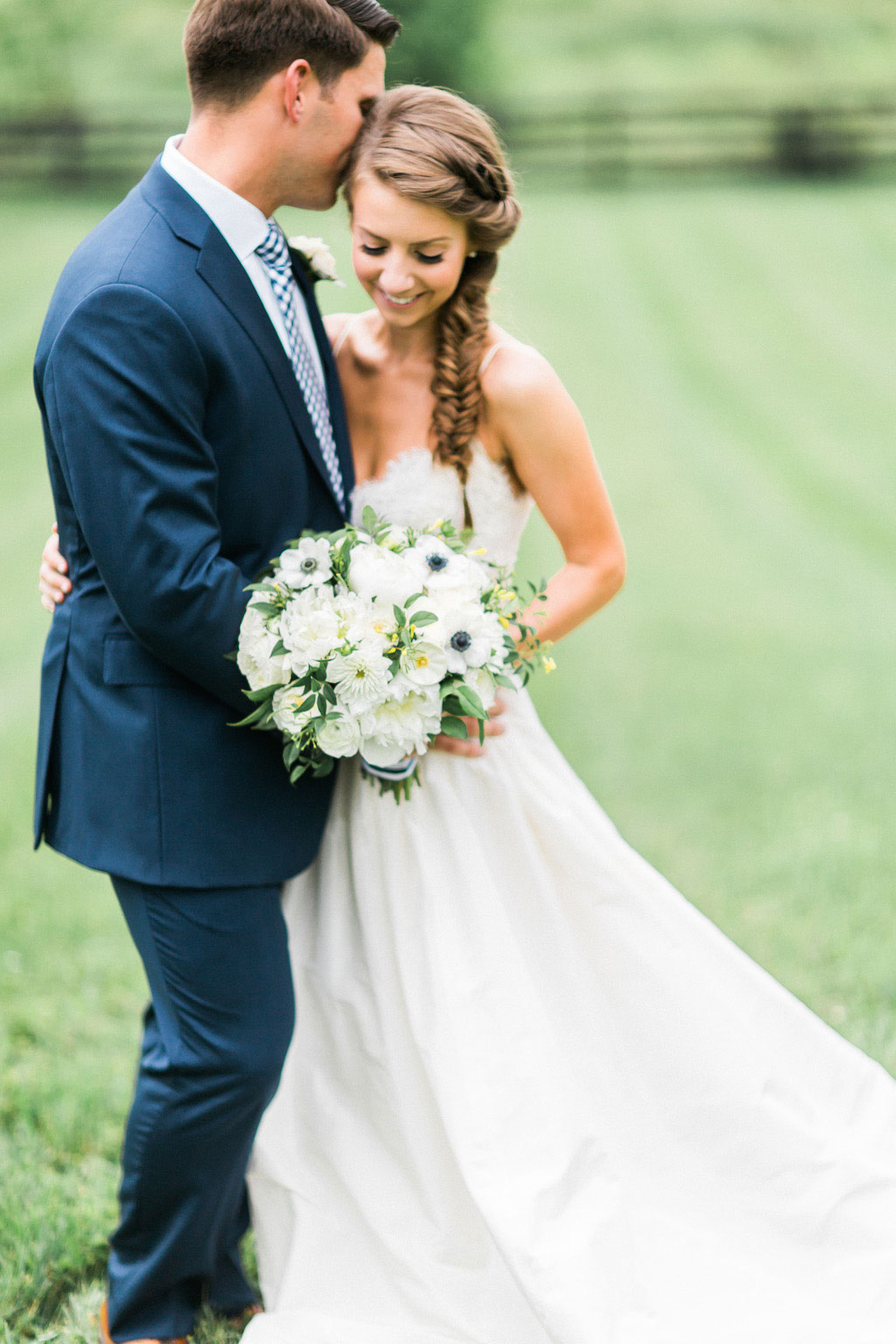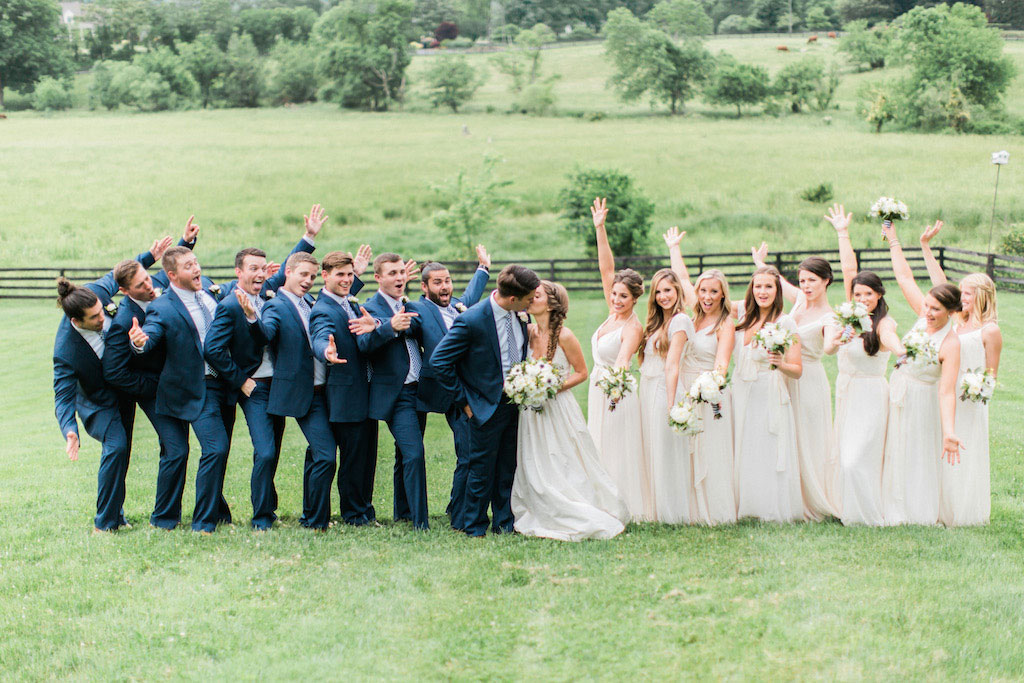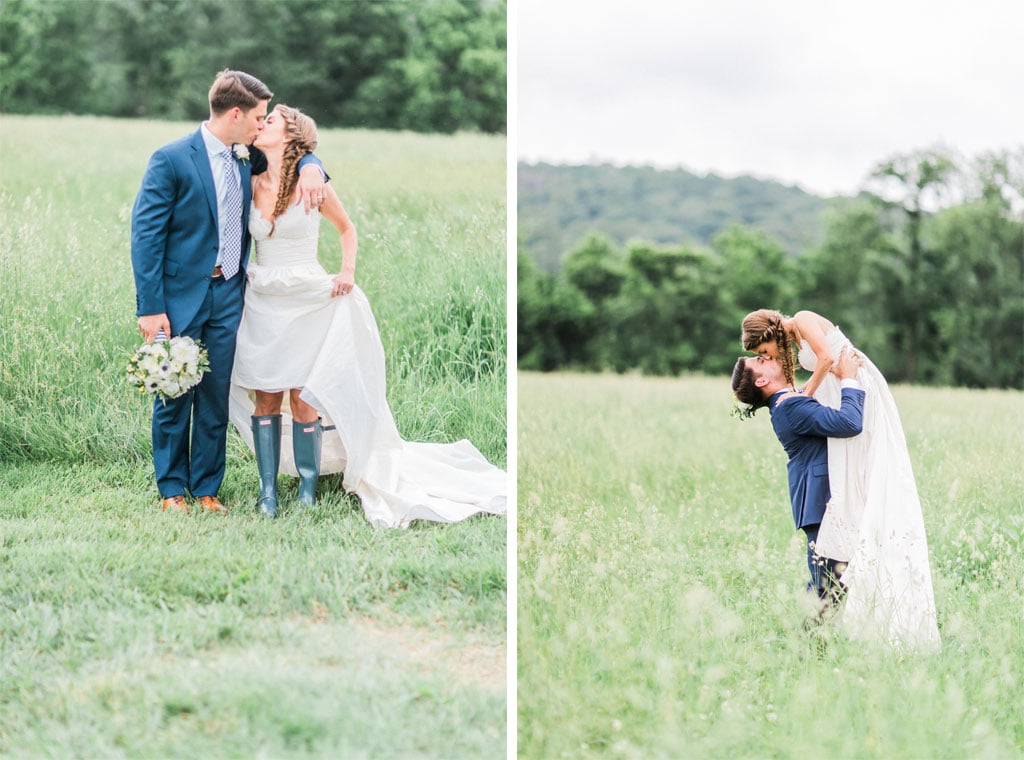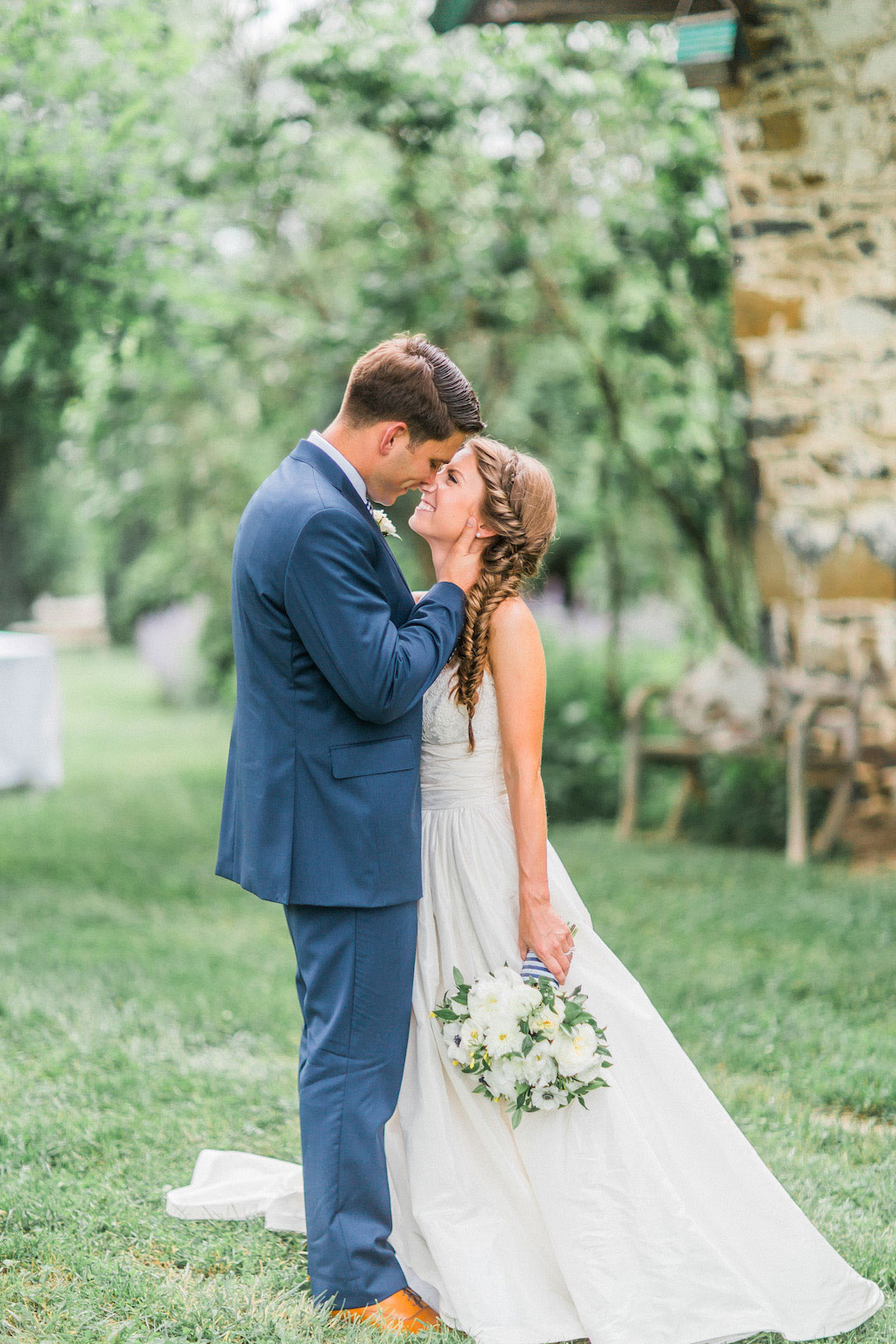 For their June wedding on Silverbrook Farm, Trevor knew from the start that he didn't want to see his bride before the ceremony. Shannon was eager for a first look, however, so their photographer came up with a solution: "A half hour or so before the ceremony I was brought outside and stood behind a big tree and stuck my arm out around it without looking," says Trevor. "A minute or so later, I felt her hand come into mine and heard her greet me. Although we couldn't see each other, the few moments we had before the wedding holding hands and talking was my favorite part. It was surreal."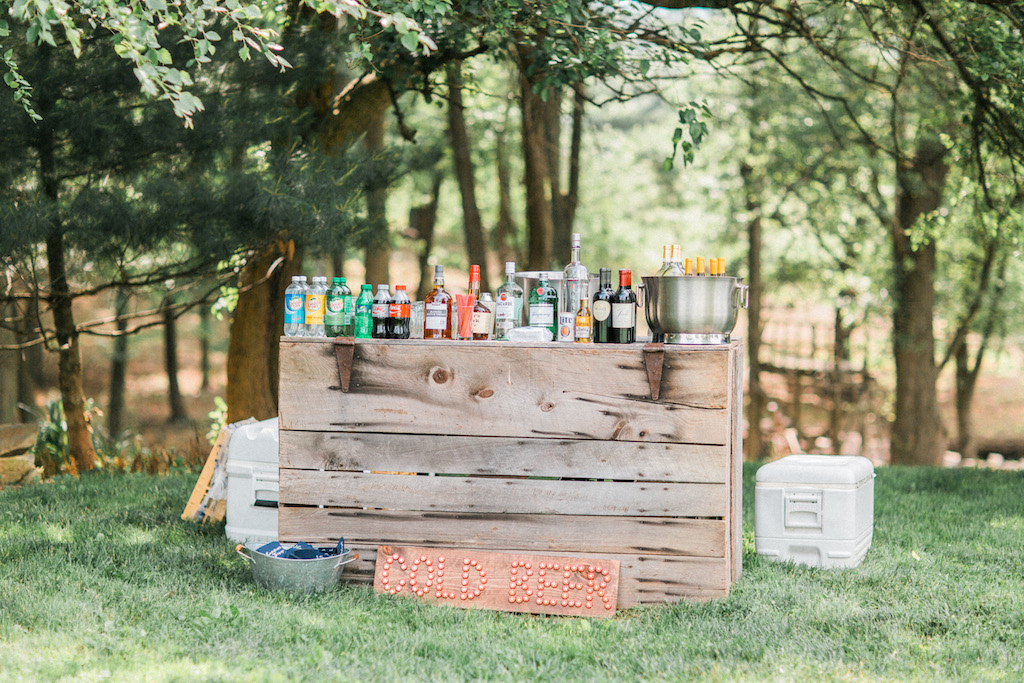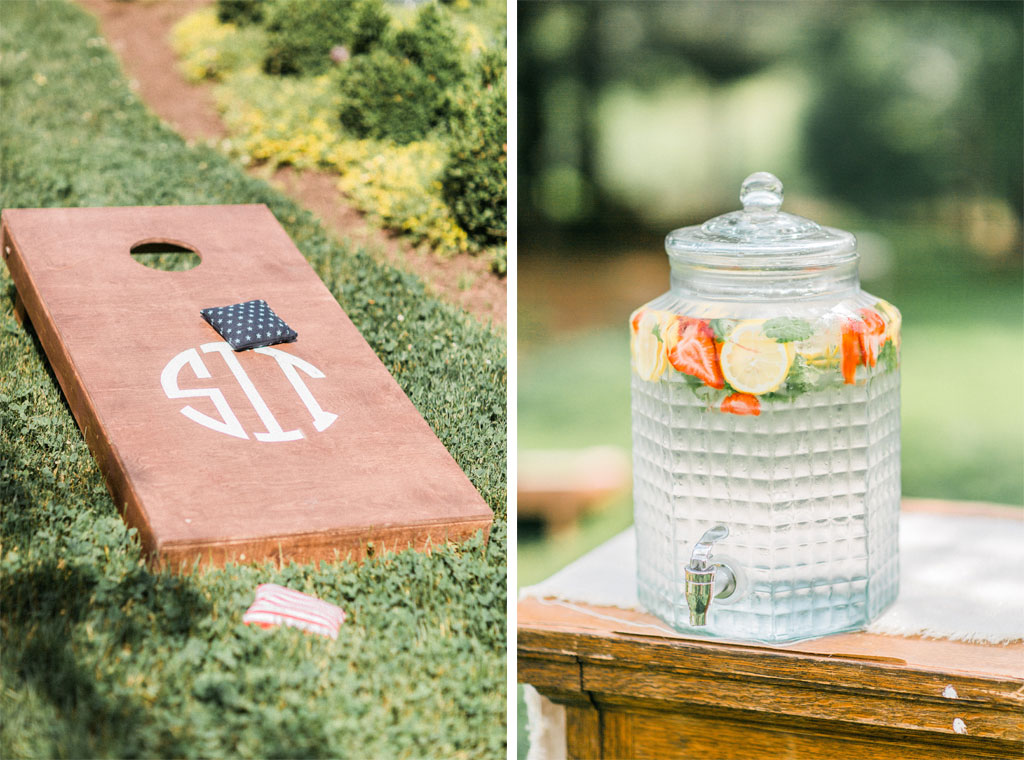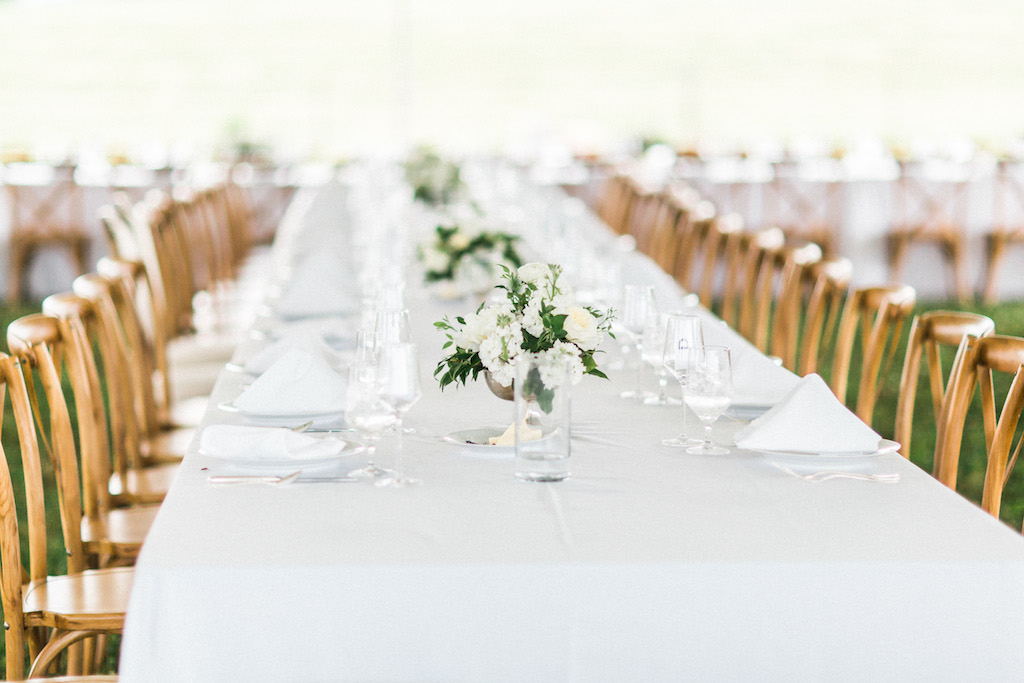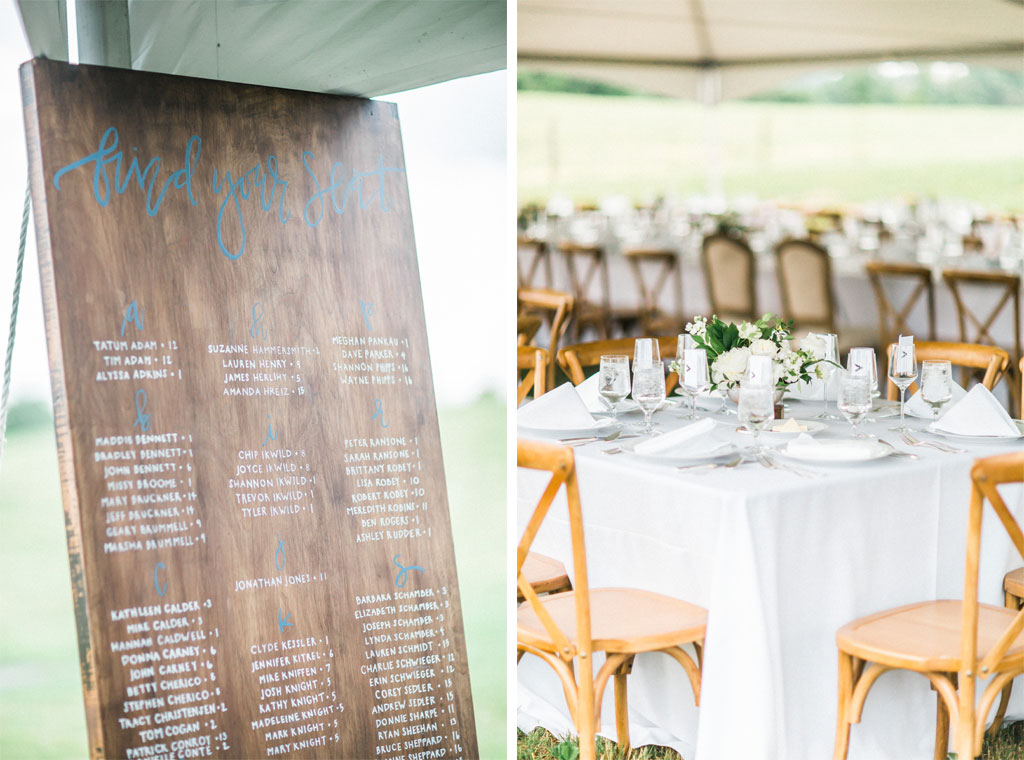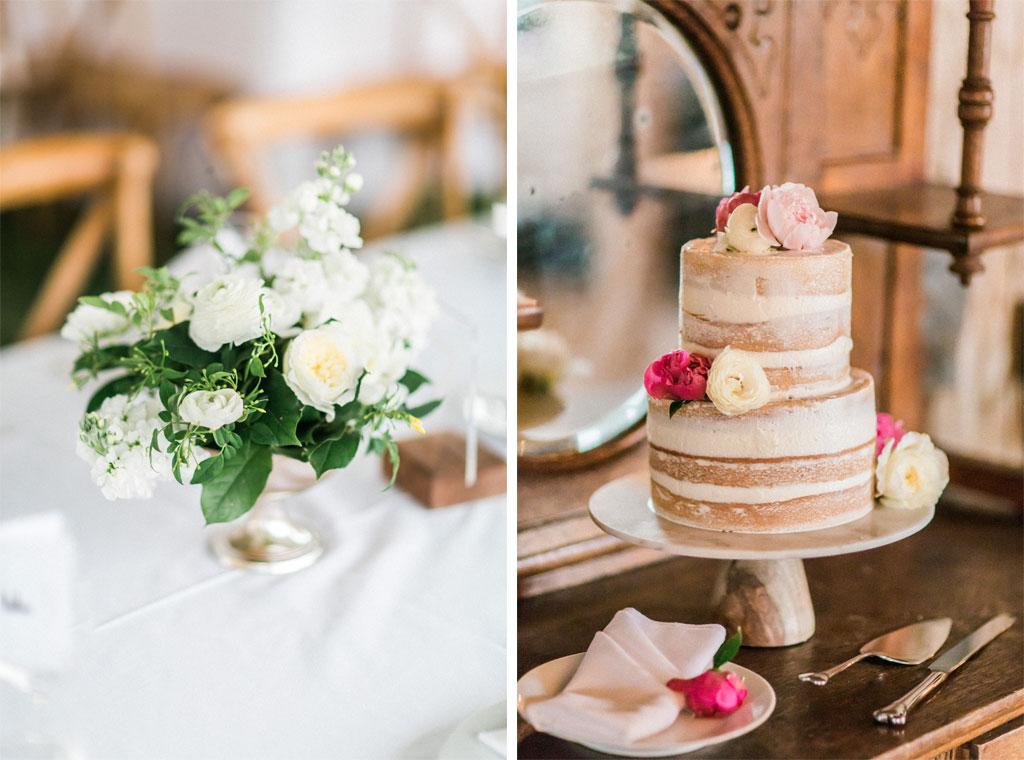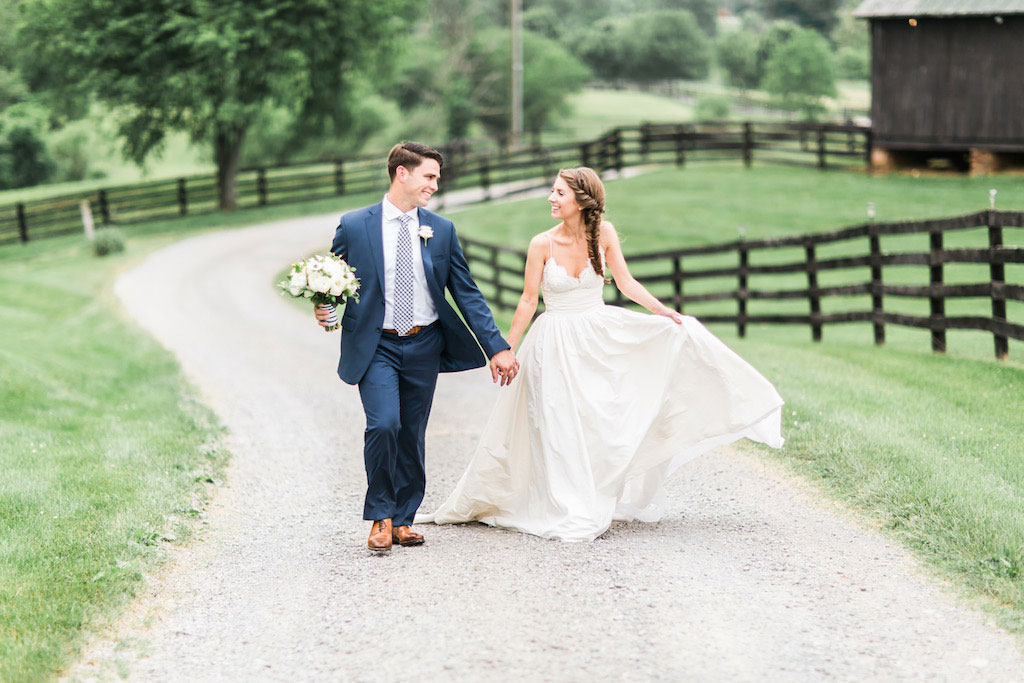 Bridesmaids dressed in white and Shannon's fishtail braid wove in some modern trends to their rustic farm celebration. After a day of showing off the Virginia countryside views that they'd both grown up with to their loved ones, the newlyweds set sail for their next adventure, a honeymoon in St. Lucia and Key West, Florida.
VENDORS
Venue: Silverbrook Farm | Photographer: Hay Alexandra | Event Coordinator: Simply Royal Events | Bride's Gown: Amsale | Bride's Shoes: Jack Rogers, Hunter Boots | Bridesmaid Dresses: Joanna August | Robes: Plum Pretty Sugar | Groom's Attire: Saks Fifth Avenue, tie by Collared Greens | Hair Dresser: Angie Bohrer, Apothic Studio | Makeup Artist: Samantha Vignoe | Cake: Kristin Garrett, Simply Royal Events | Desserts: South Street Under | Florist: J. Morris Flowers | Caterers: Savoir Fare Limited | Transportation: Road Yachts | Music/Entertainment: DJ Brennan Sullivan | Invitations: Stephanie B.
Wedding planning starts with the dream dress. Find yours now with the help of the area's best bridal boutiques.