On the Waterfront
The waterfront along the Providence River, which slices through the center of town, is a revitalized, evolving, creative space where concerts and performances take place alongside bars and restaurants. Unlike in DC, the riverfront is the city's hub. You can stroll the cobblestone walkways along the river or take a Venetian-style gondola (it's not touristy—even locals do it). May through November, the river hosts one of the city's biggest events, WaterFire, an unusual art installation involving opera, costumes, and dozens of bonfires set in the water. The best starting point from which to explore the riverfront anytime is Waterplace Park, at 1 Financial Way.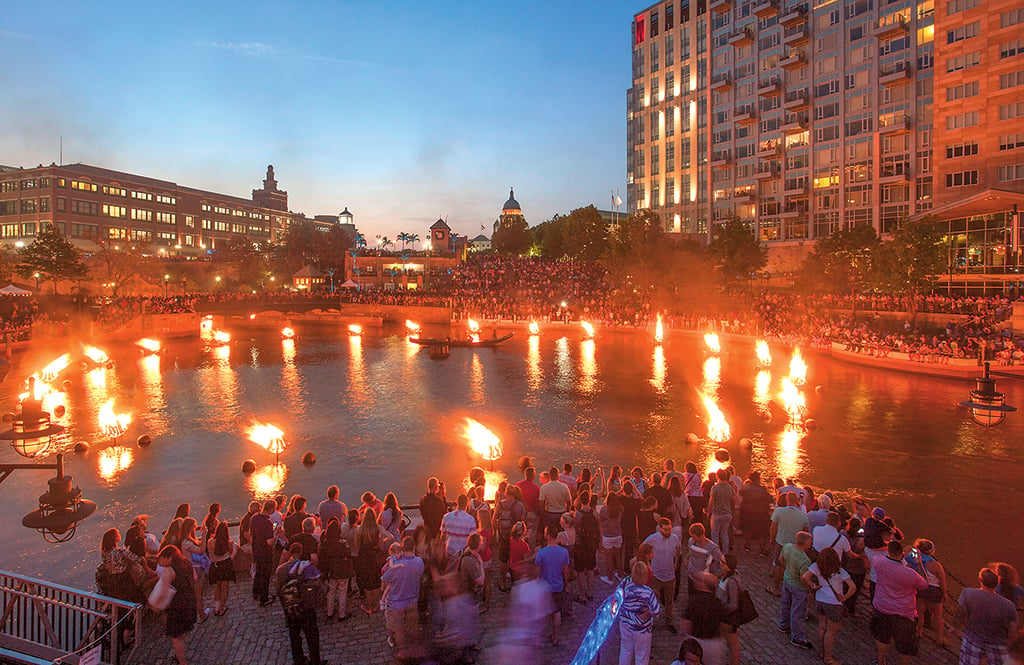 Innovative Design
Providence can't compete with Washington when it comes to the sheer number of museums, but in one category it has us beat: The city has one of the country's leading design museums, attached to the Rhode Island School of Design. The RISD Museum (20 N. Main St.; 401-454-6500) showcases the best art and design from across the centuries and around the globe, including ancient Asian textiles, contemporary Finnish furniture, and modern fashions. Todd Oldham's 1990s bricolage dresses are on display through September 11.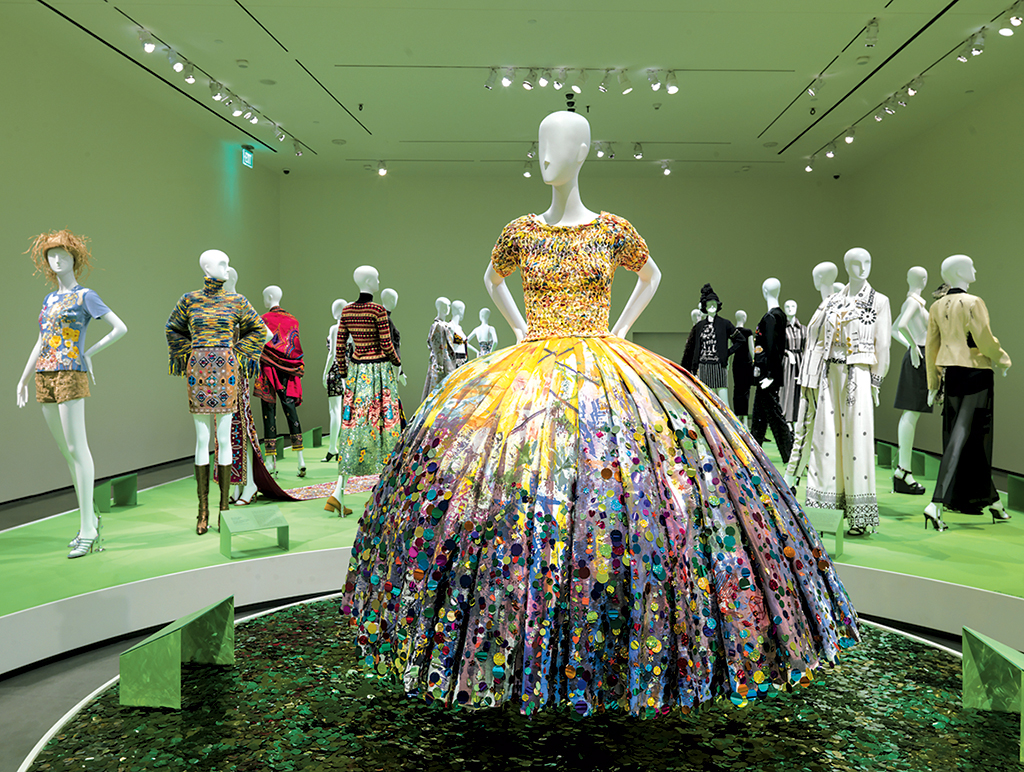 Go for the Food
Providence has become a magnet for food pilgrims, thanks in part to the culinary college at Johnson & Wales University, which is in town. The school turns out talented young chefs, many of whom remain in the city, such as Antonio Wormley, whose newly opened Milk Money (566 S. Water St.; 401-649-4667) serves rustic comfort food like house-cured pork belly, mascarpone polenta, and lemon-lavender beignets.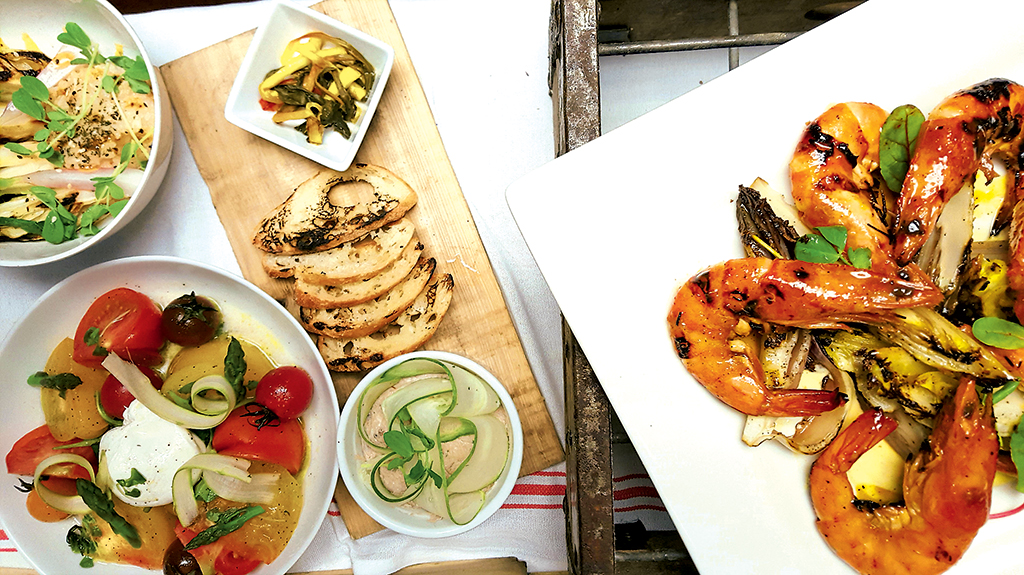 Providence is also awash in New England seafood, with clam cakes, lobster rolls, and oysters the mainstays. Hemenway's (121 S. Main St.; 401-351-8570)—which works with the state to promote sustainability—is the place to go for towers of local seafood.
There's also unique "Rhody" fare to try. Take party pizza—strips of no-cheese pizza, a sort of poor man's bruschetta sold only at bakeries such as Scialo Bros. (257 Atwells Ave.; 401-877-0986). Then there's Awful Awful—a rich frozen ice milk flavored with syrup at places like Newport Creamery (673 Smith St.; 401-351-4677). That's not to be confused with coffee milk—milk mixed with thick coffee syrup—which most hot-dog joints serve alongside a classic frank.
Two Hills, No Congresspeople
Federal Hill is home to the city's Little Italy. You get there by driving beneath a gateway arch adorned with what appears to be a dangling pineapple. It's actually a pine nut, an Italian symbol of welcome. For authentic, traditional dishes, pop into just about any restaurant that flanks Atwells Avenue. Local favorites include chicken parmigiana at Andino's (171 Atwells Ave.; 401-453-3164) and spaghetti vongole made with local littlenecks at Joe Marzilli's Old Canteen (120 Atwells Ave.; 401-751-5544). After dinner, make a beeline to Café Pazzo (150 Acorn St.; 401-455-1234) for its cannoli and Rome-worthy cappuccino.
The historic neighborhood of College Hill is home to Brown University and RISD. Amble up Benefit Street to admire some well-preserved Colonial and Federal-era buildings. Think Georgetown but with artists and a more frenetic energy. There are record shops, hookah cafes, bookstores, and pubs. At the Wild Colonial Tavern (250 S. Water St.; 401-621-5644), a brick-walled dive owned by a former Brown adjunct professor, you can grab a pint of Narragansett, shoot some darts, and, on the right night, test your wits against Ivy Leaguers during a game of trivia.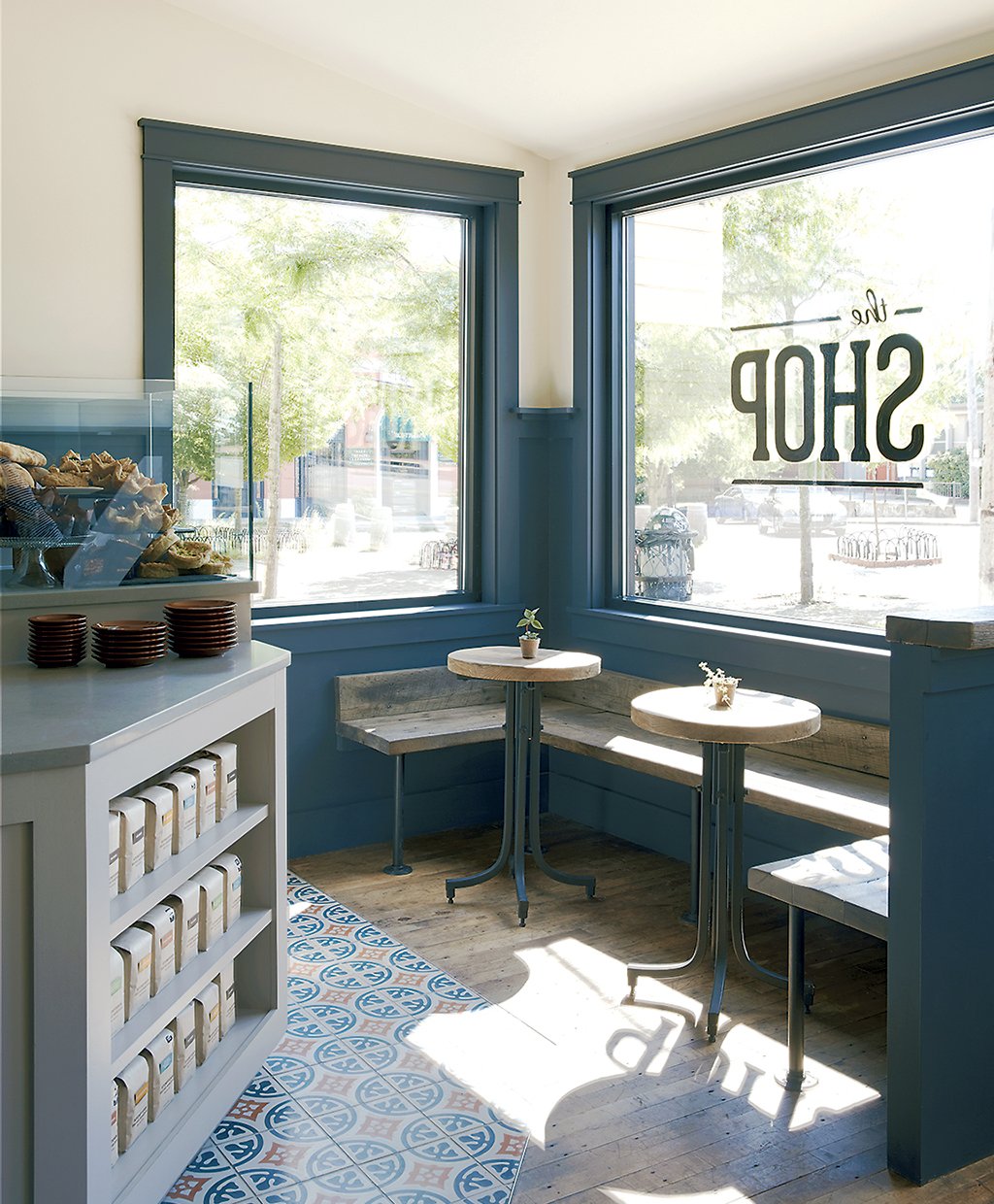 Indie Spirit
Fox Point may remind you of early-aughts Adams Morgan. A gritty, indie attitude streaks through the neighborhood, which wears its working-class roots proudly. Get your bearings by starting on Wickenden Street at Gallery Belleau (424 Wickenden St.; 401-456-0011), where locally crafted sculpture, jewelry, and ceramics make affordable souvenirs. Pause for a drink at one of the cafes, such as the Shop (460 Wickenden St.; 401-684-1140), where iced coffee is served on nitro tap. And don't miss the vintage stores: Not only are prices a fraction of what such clothing and decorative items cost in Washington, but the stock is more diverse. At boutiques like Nava (197 Wickenden St.; 401-453-6282), expect colorful '60s picnic purses instead of Chanel handbags and Elvis Costello vinyl rather than Pavarotti-signed playbills.
Top of The Town
Rooftop at the ProvidenceG (100 Dorrance St.; 401-632-4904) is the city's answer to DC's POV atop the W Hotel. Cap off a night by sinking into one of the loungey sofas in front of a fire pit to people-watch. You'll likely be surrounded by artists, state senators, and bubbly millennials—in this city, people from different backgrounds tend to mix it up. Choose from craft cocktails with wink-and-nod names like Orange Is the New Black (made with Maker's Mark and blood-orange juice).
This article appears in our August 2016 issue of Washingtonian.
Andrea Poe (andpoe@goeaston.net) is a travel writer who spends part of the year in Providence.