We love that DC is filled with couples of every kind, and we especially love it when couples like Erica O'Brien and Rishi De are able to bring together their cultures on their wedding day. From their Indian ceremony followed by a Western ceremony in the same day, all of the magic was captured on camera by Premack Weddings.
Like B&G on Facebook | Follow B&G on Instagram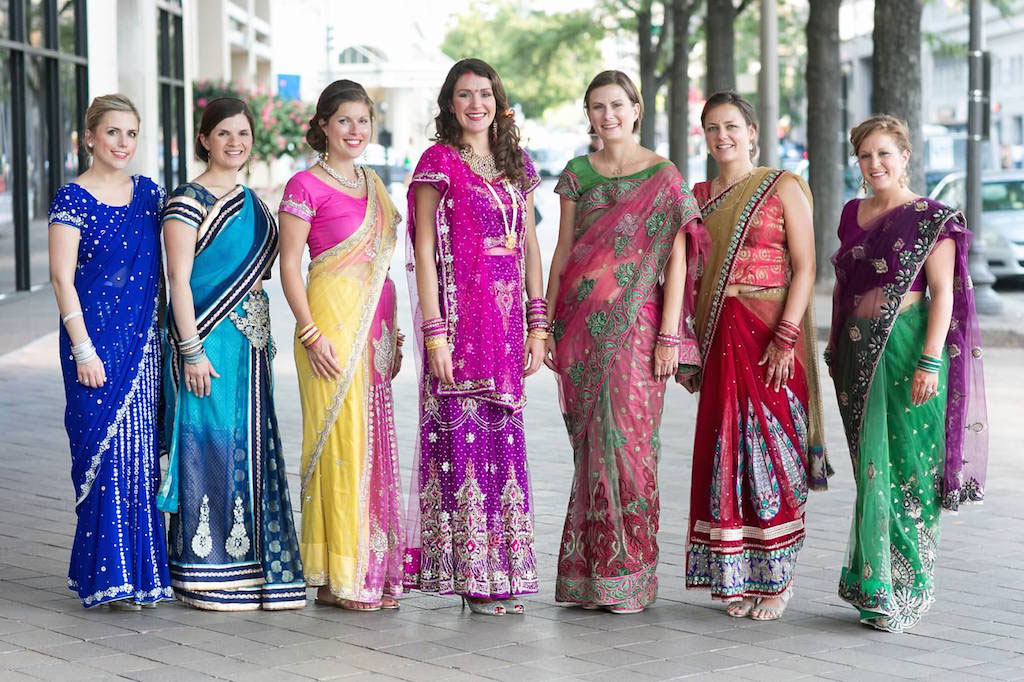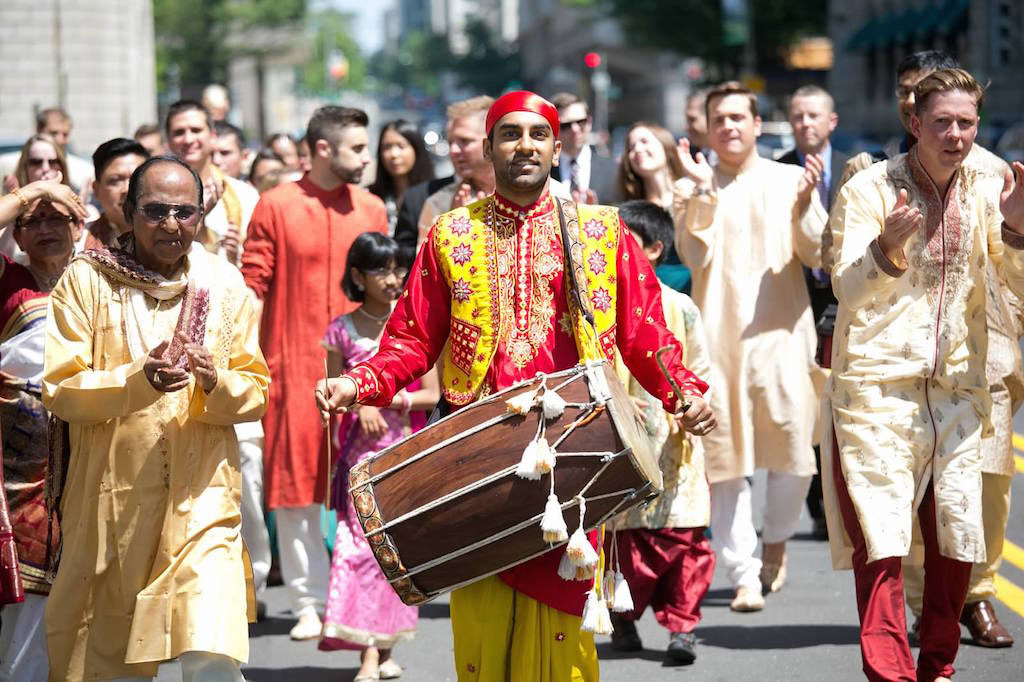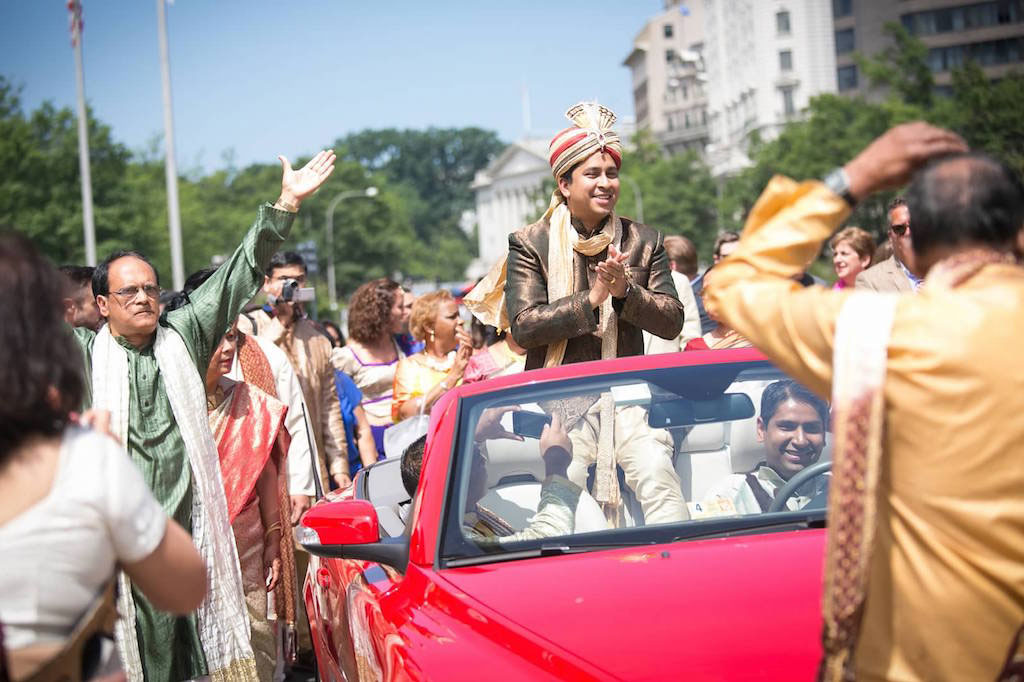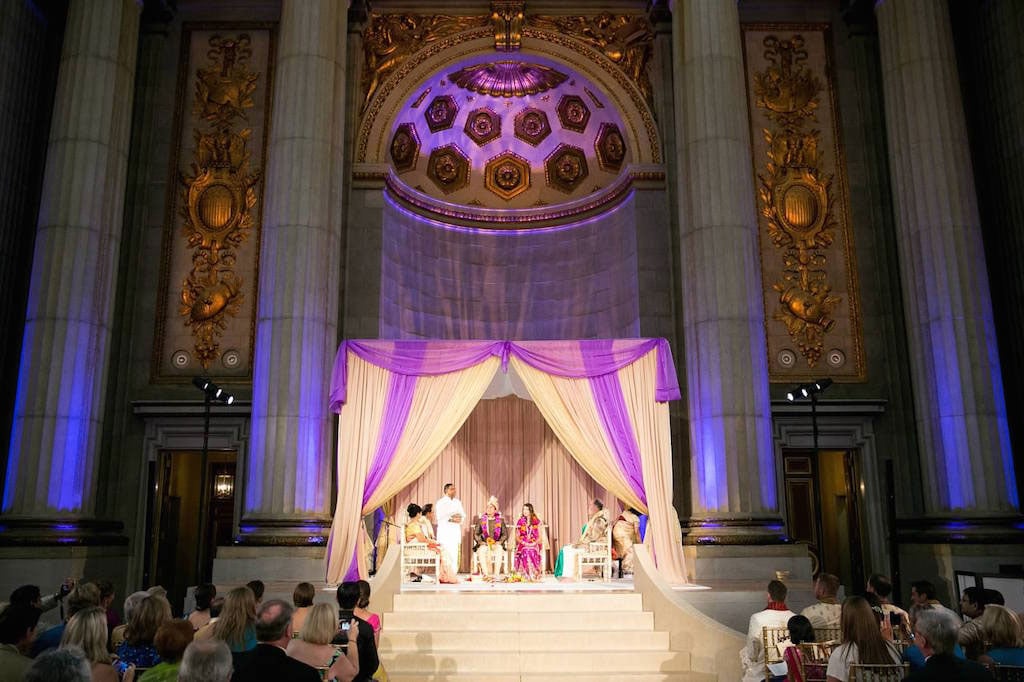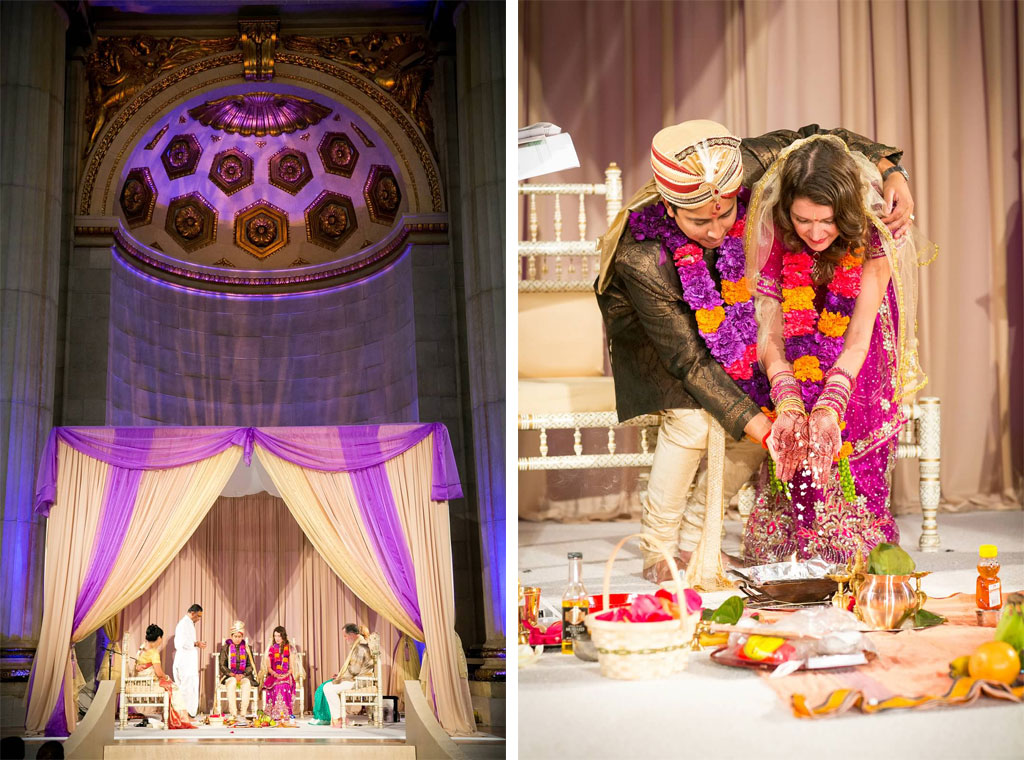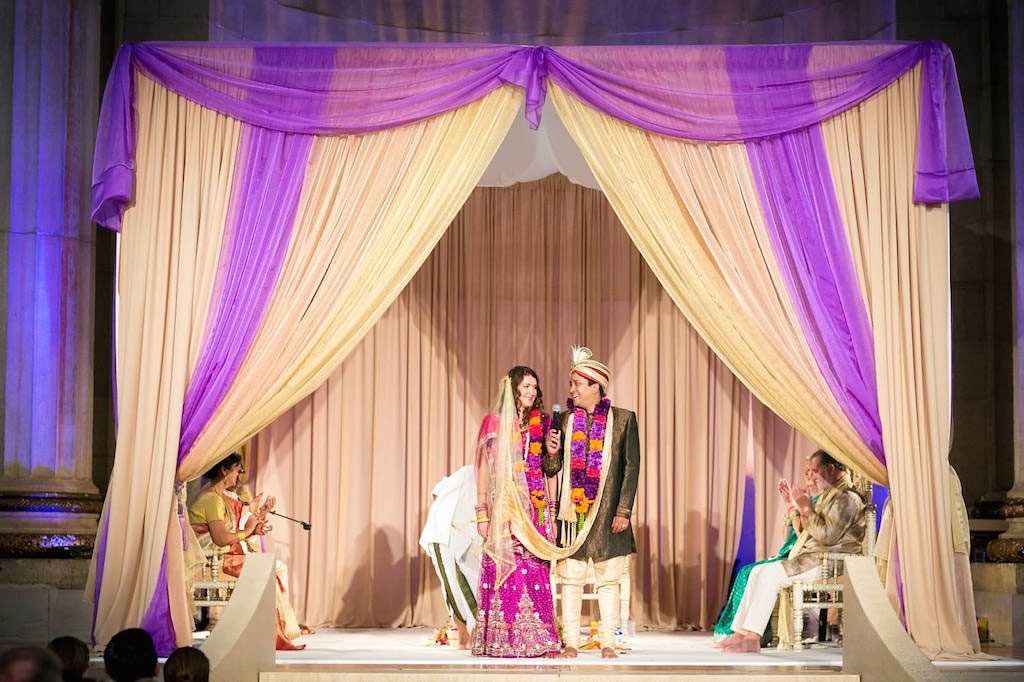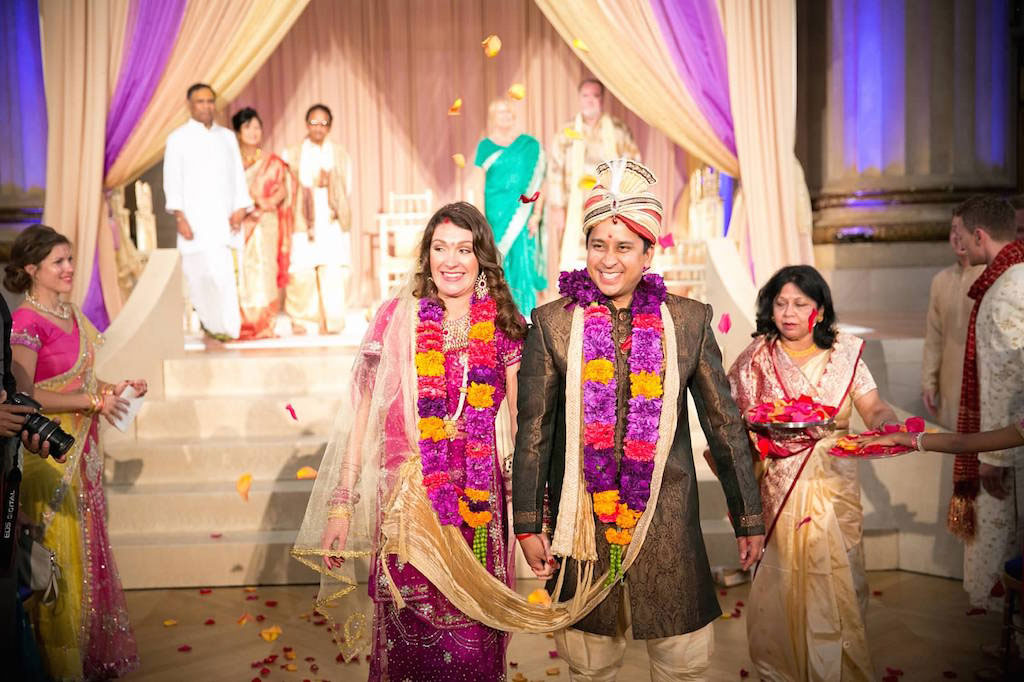 After being introduced into one another's lives by mutual friends, it wasn't long before Erica and Rishi developed a dear friendship of their own. They made a standing date with friends for happy hour every week, which they nicknamed "Porch Tuesdays."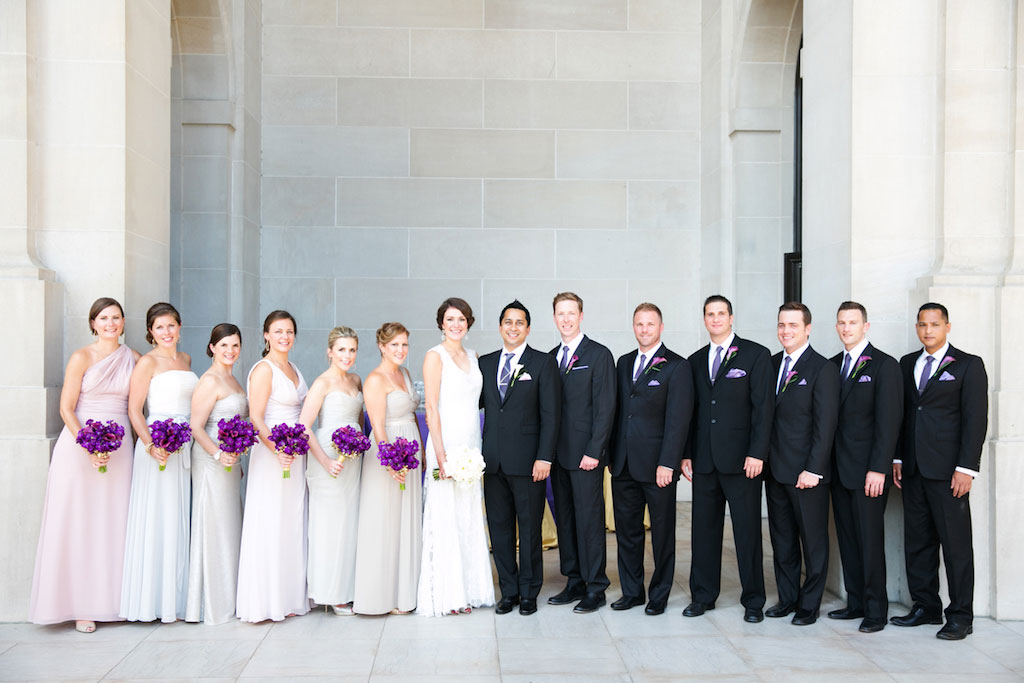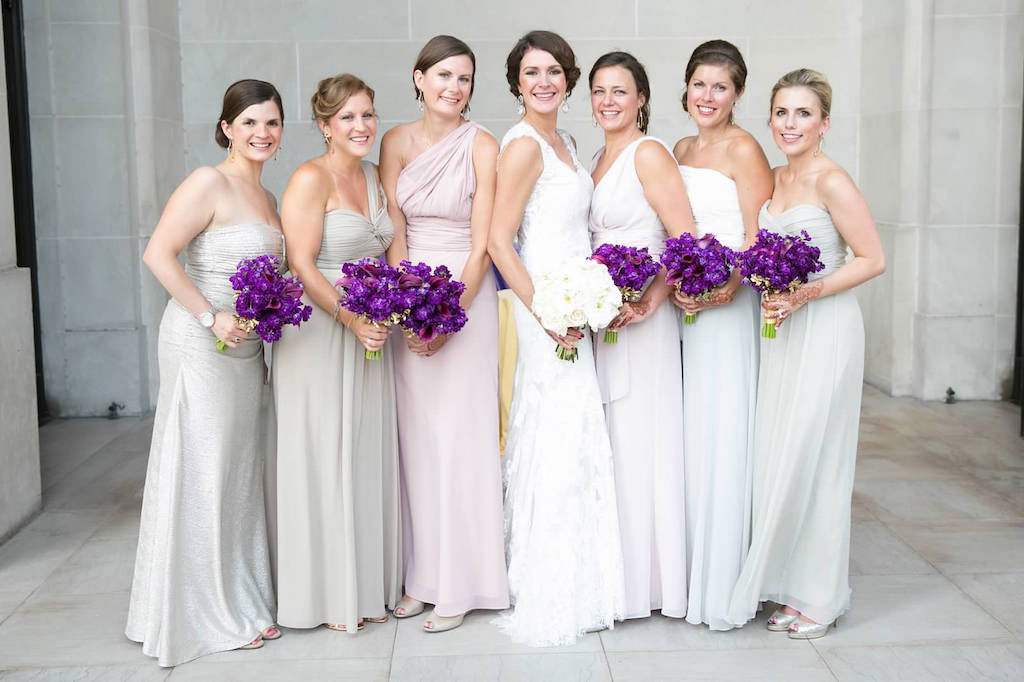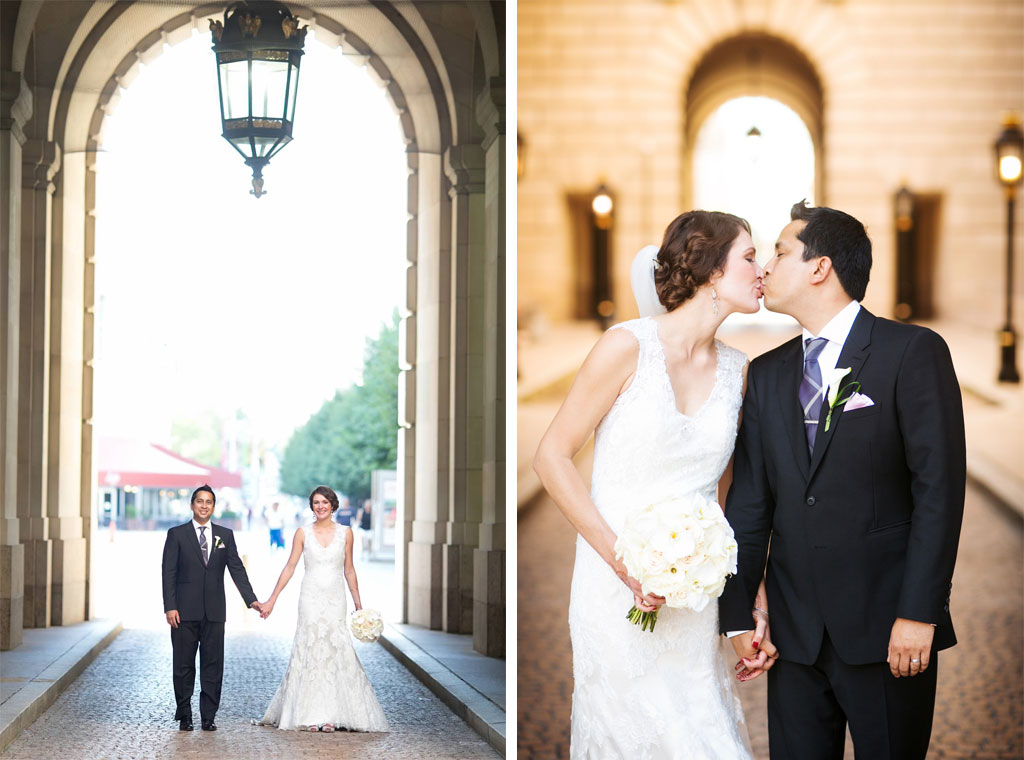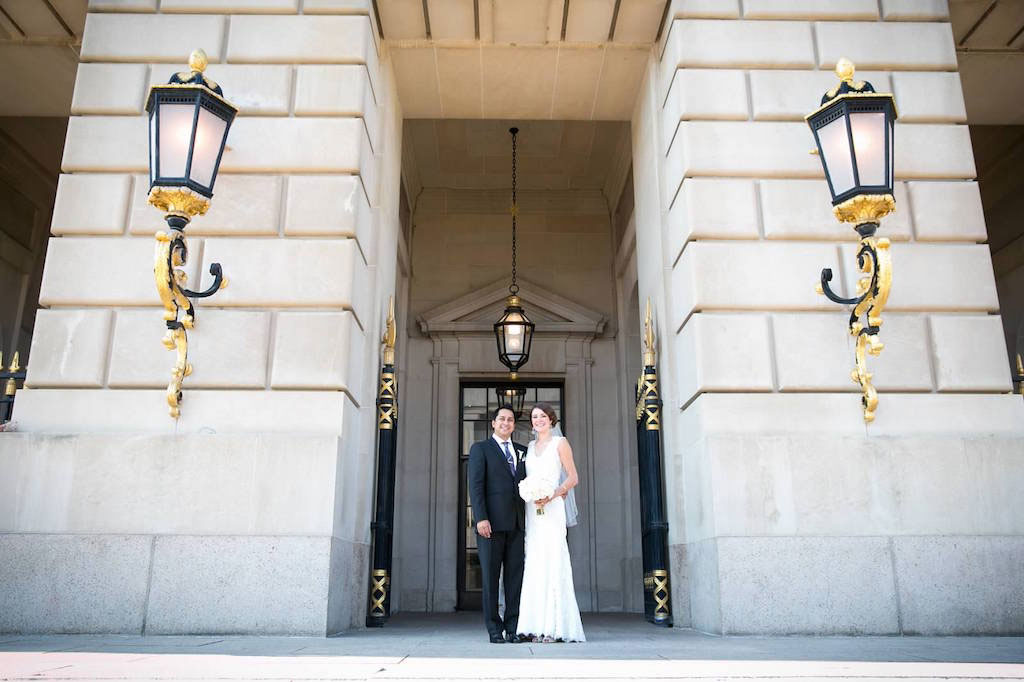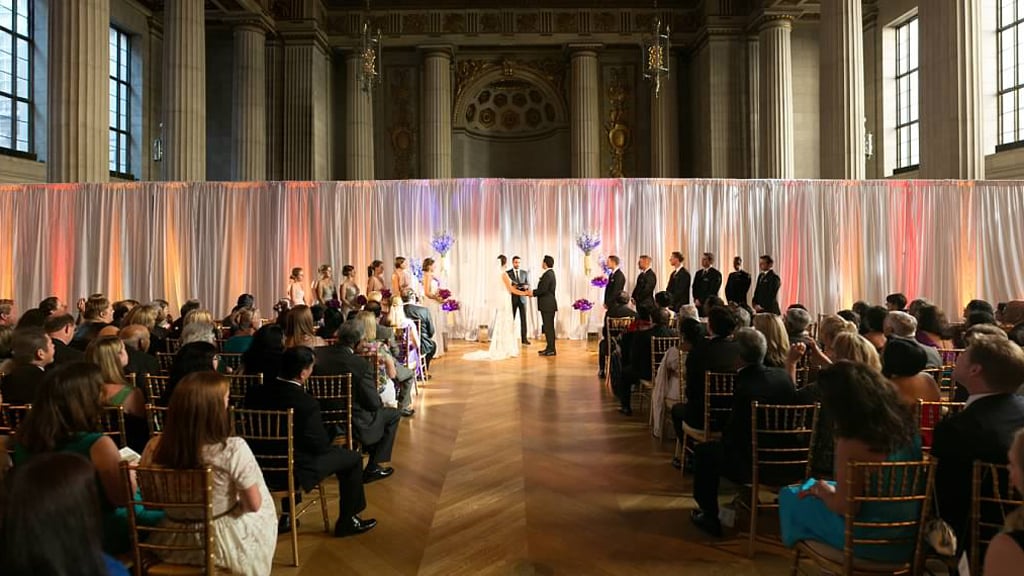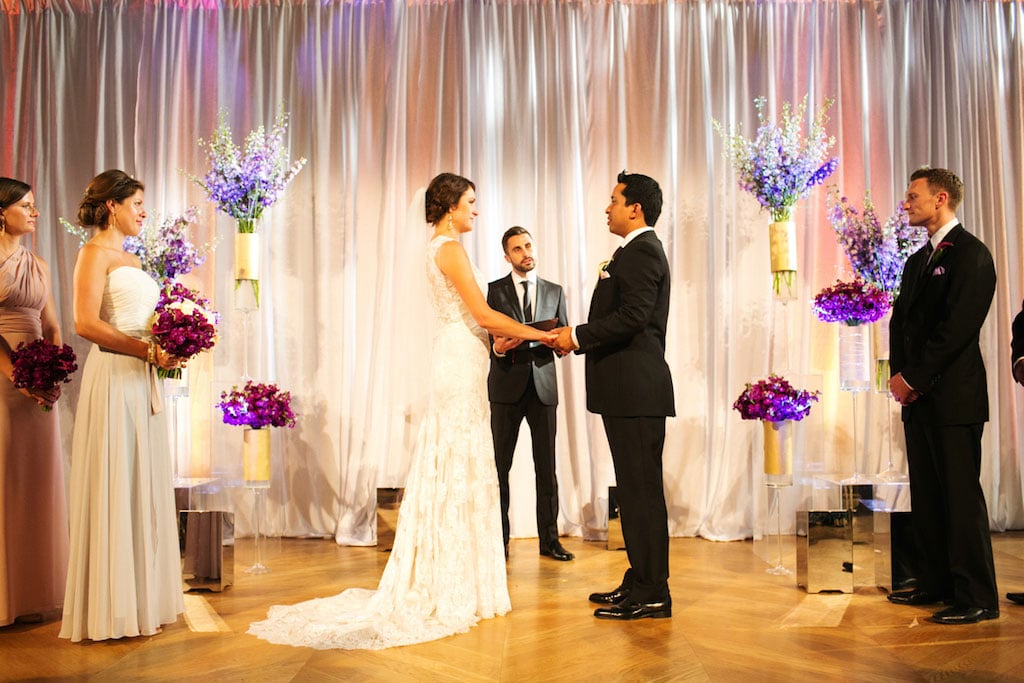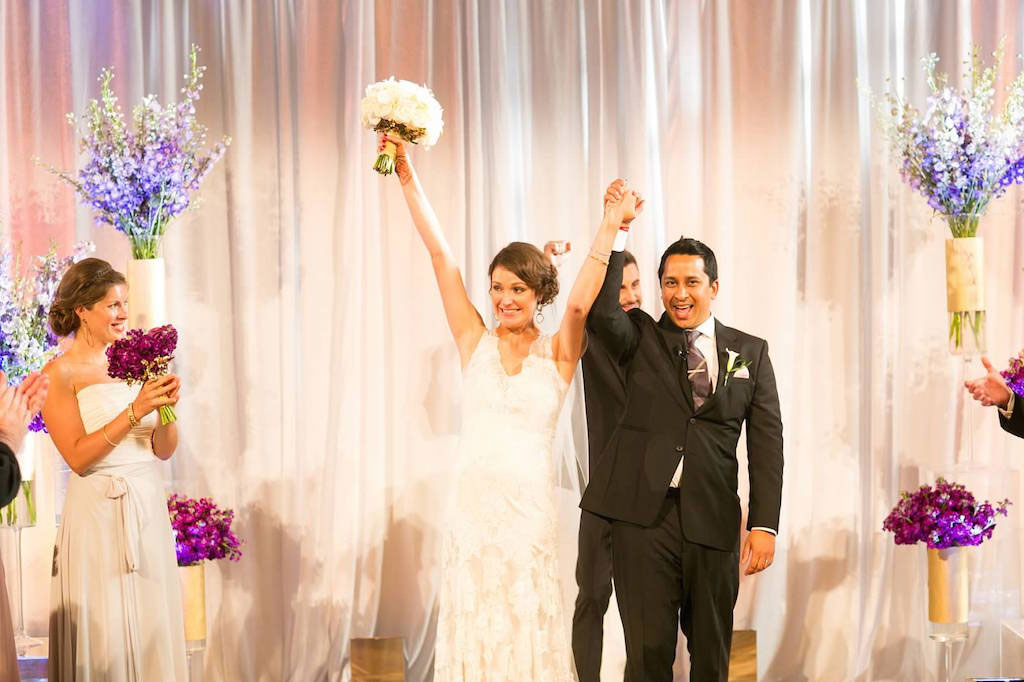 In 2013, the two took a trip to Croatia. It was there, outside a bar on a cliff overlooking the Adriatic Sea, that Rishi chose to ask Erica to be his wife.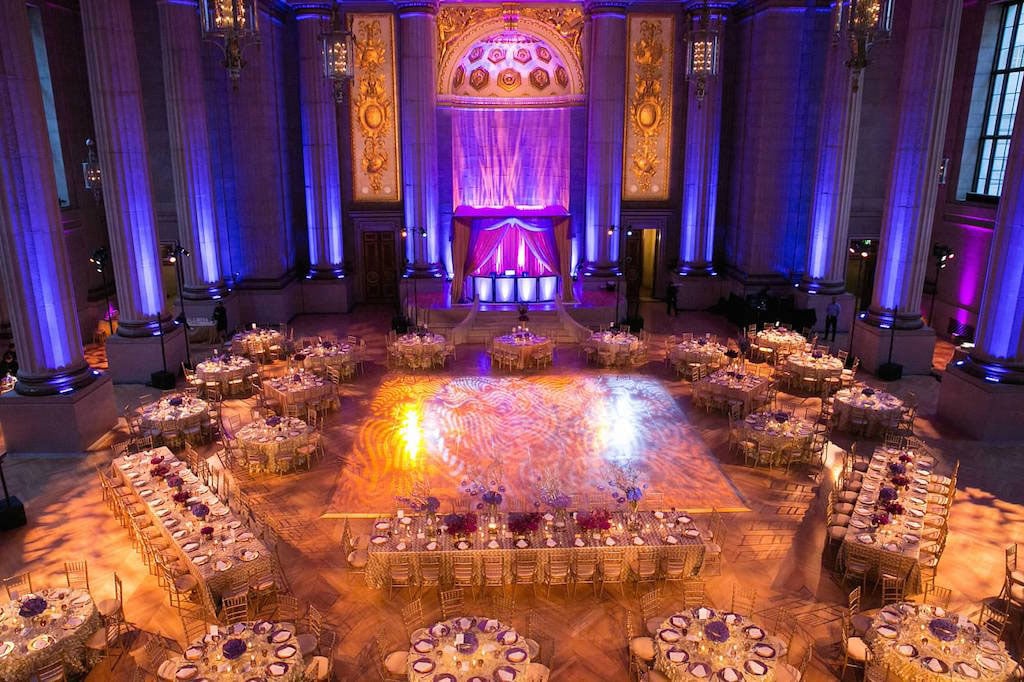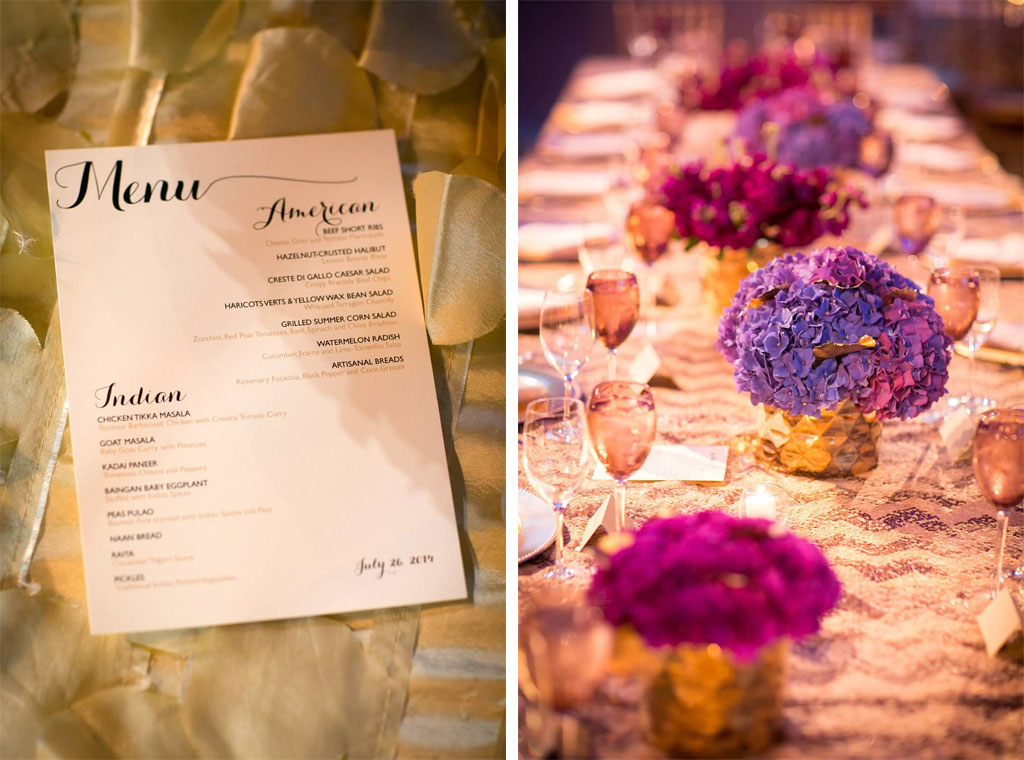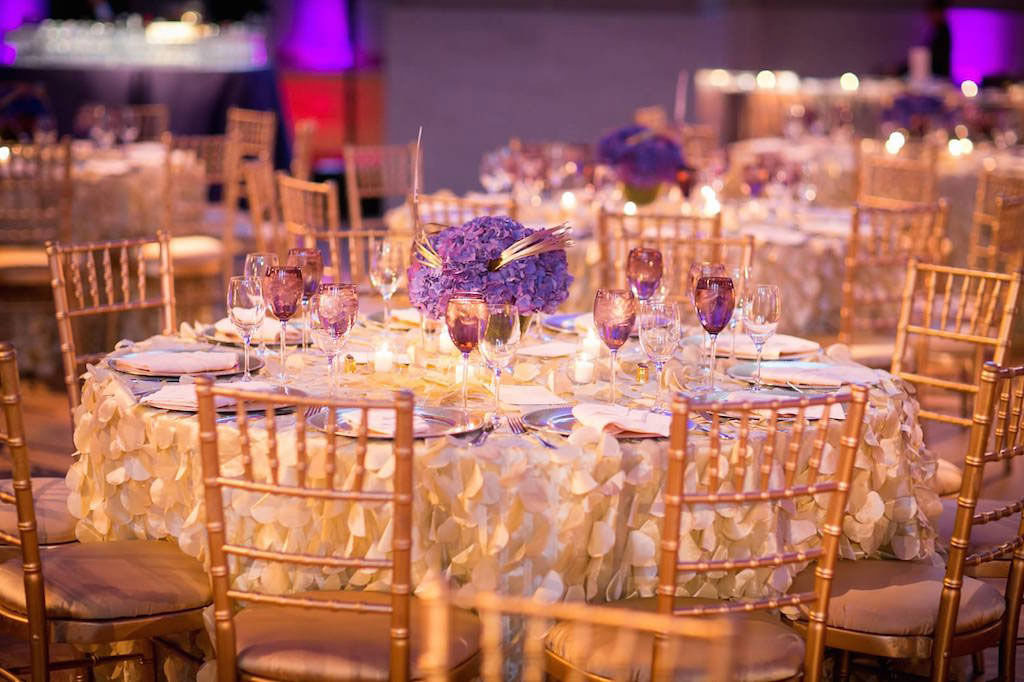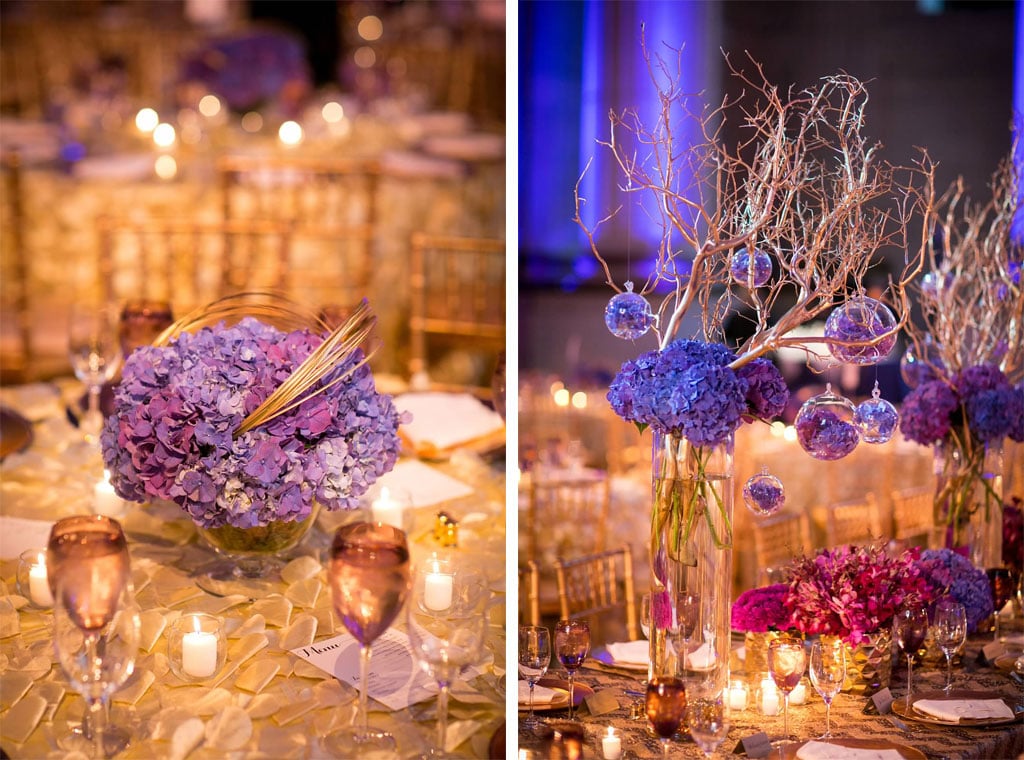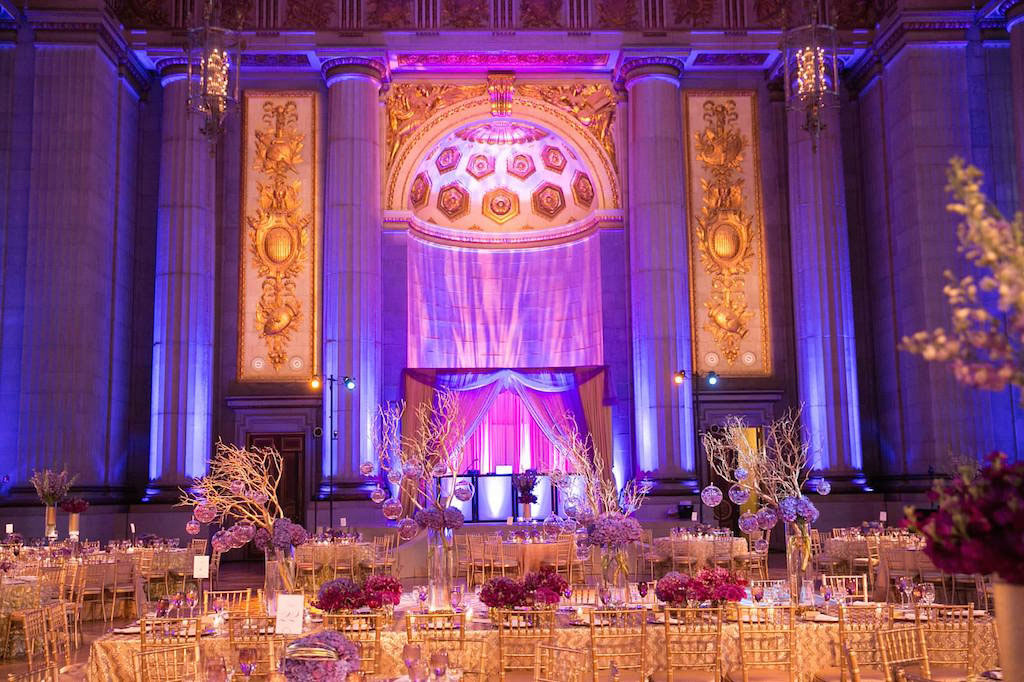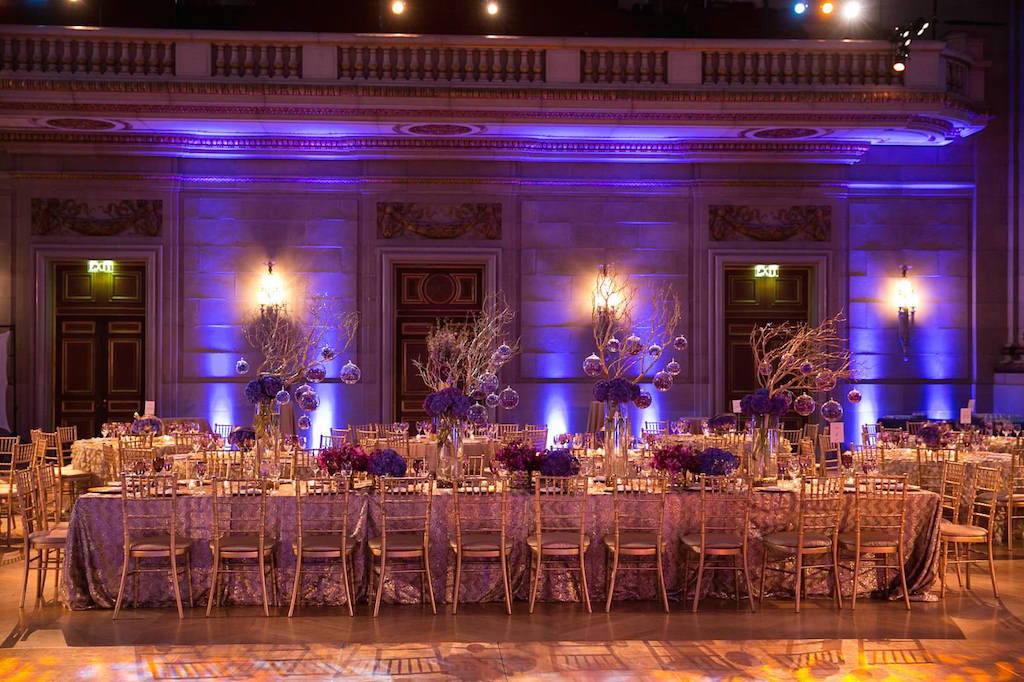 For their July wedding, Erica and Rishi started the day with an Indian ceremony, later followed by a short Western ceremony which was officiated by a friend of the couple. That same friend turned into the MC at the reception, which was filled with gold metallics and rich jewel tones.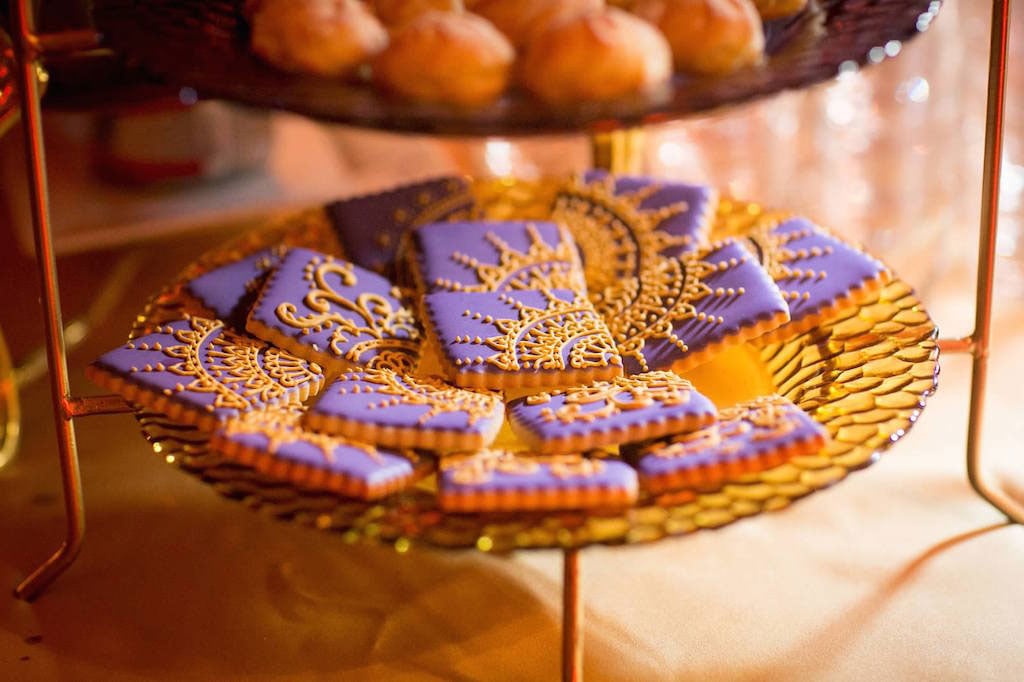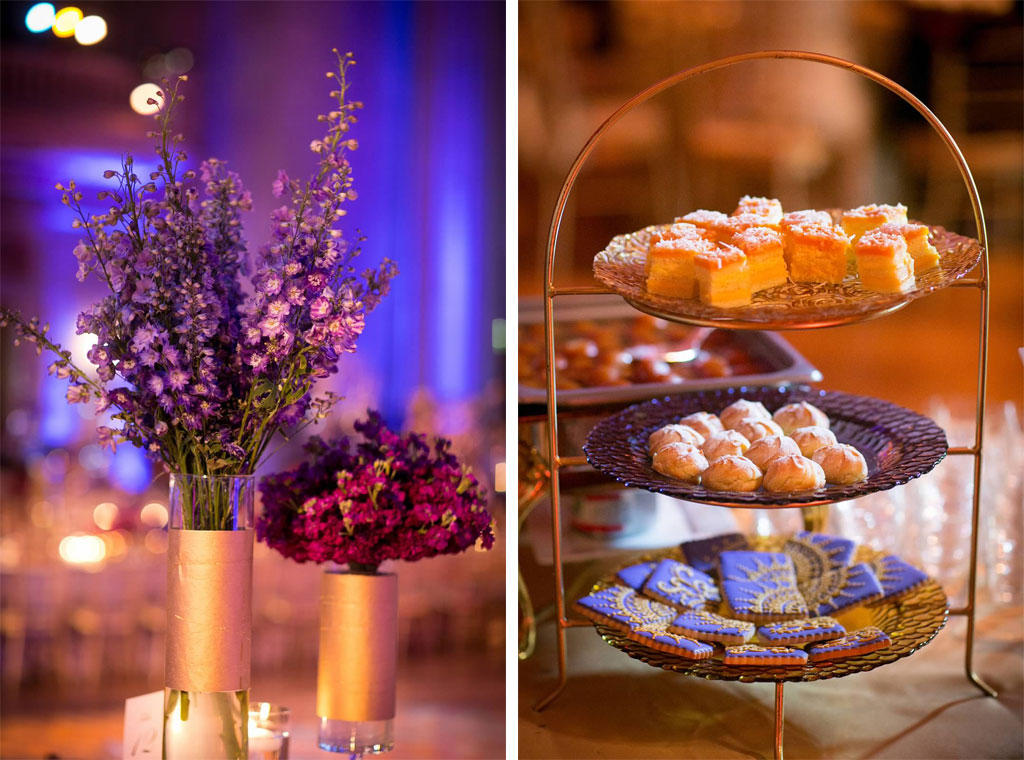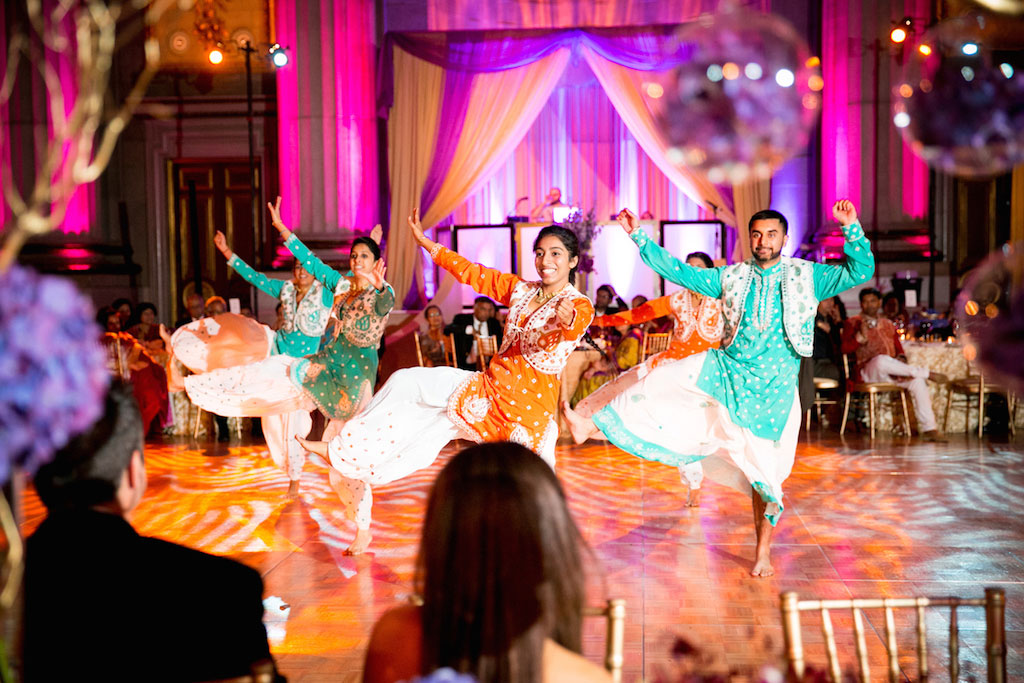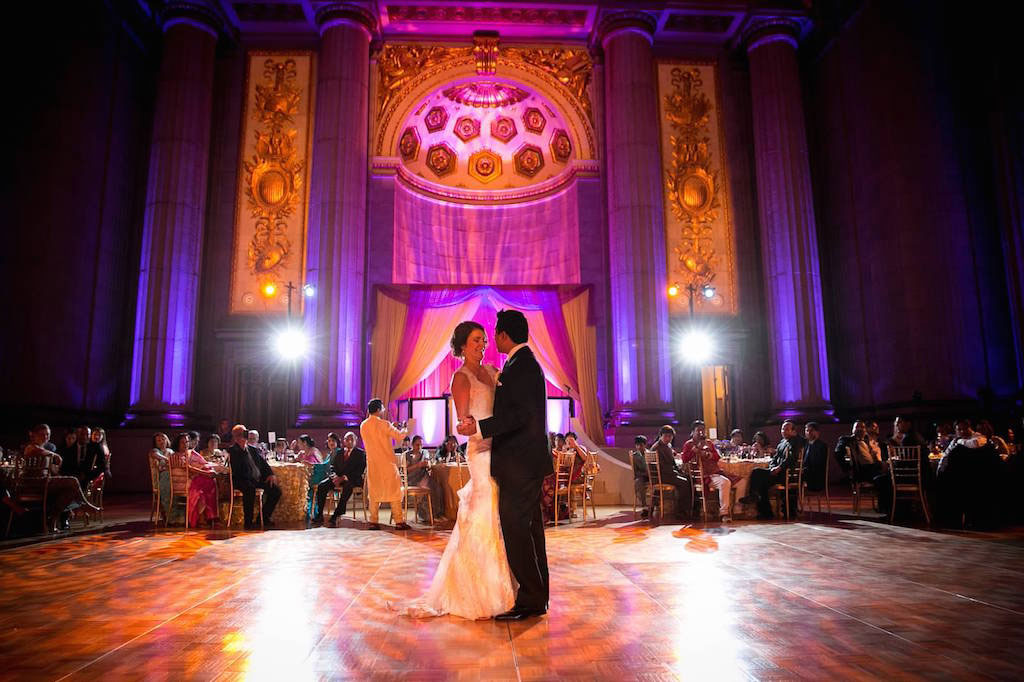 American and Indian buffets were accompanied by boozy gelées and followed by cookies decorated with gold and purple icing to fit the wedding theme. After watching the Bhangra dancers perform and dancing themselves to Sam Smith's "Latch," the newlyweds left with plans to honeymoon in India, Thailand, and the Maldives.
VENDORS
Venue: Andrew W. Mellon Auditorium | Photographer: Premack Weddings | Event Coordinator: Christine Godsey, Engaging Affairs | Hair & Makeup Artist: Mac | Florist: Nick Perez,MultiFlor | Mandap: Design Foundry | Caterers: Occasions Caterers and Bollywood Bistro| Transportation: MJ Valet | Music/Entertainment: DJ Biks and Bhangra dancers | Video Booth: The Slow Motion Booth | Lighting: Atmosphere Inc. | AV: All Stage & Sound, Inc. | Espresso Bar: Bev Rage | Dhol Player: Dholi Mastana | Draping: Drape Kings