Since wedding planning probably has you stressed and spending less quality time with one another, why not use your engagement shoot as a pseudo date? Osman Ali and Farwa Tariq planned their engagement session out at Harpers Ferry, West Virginia, where beautiful sunshine and a couple of ice cream cones made for quite the cute shoot by Maria Fasih.
Like B&G on Facebook | Follow B&G on Instagram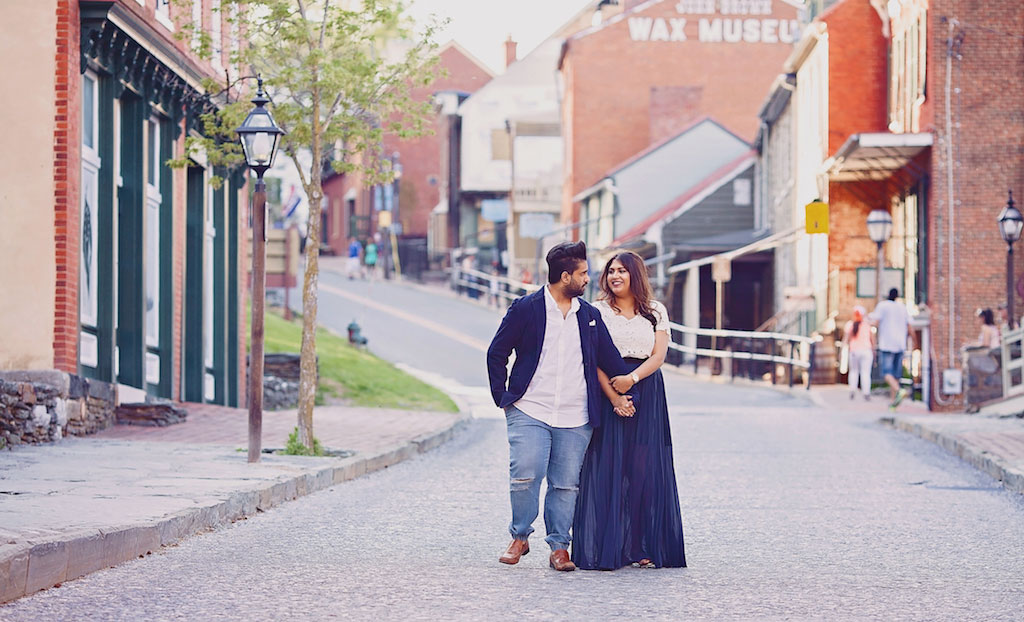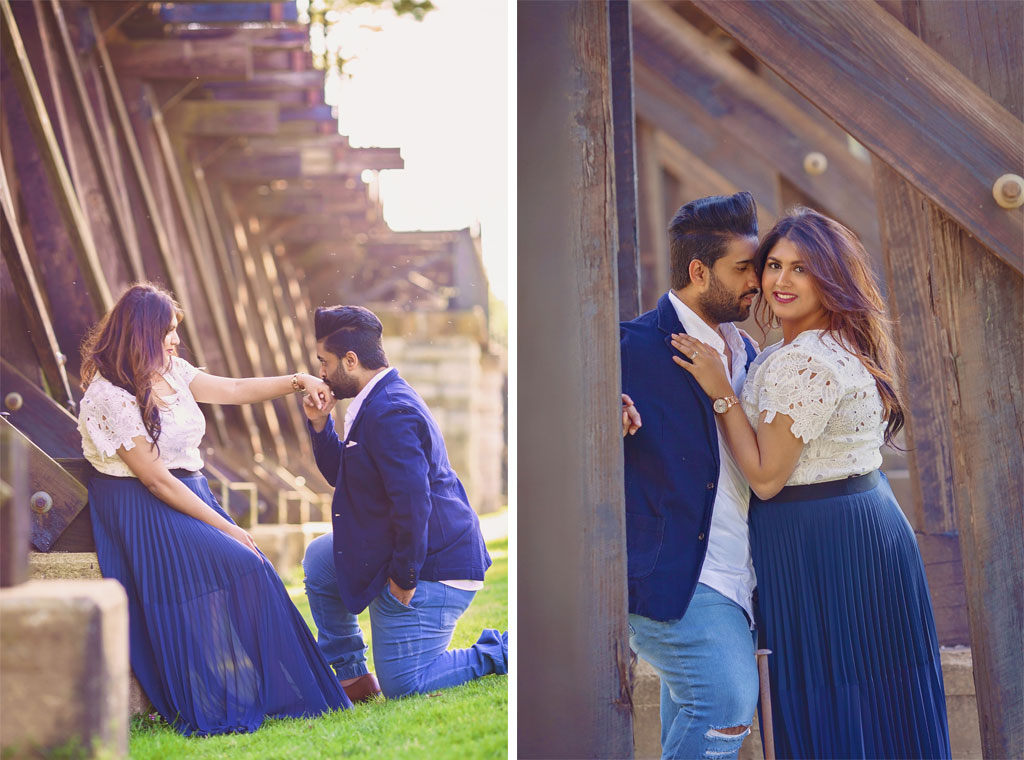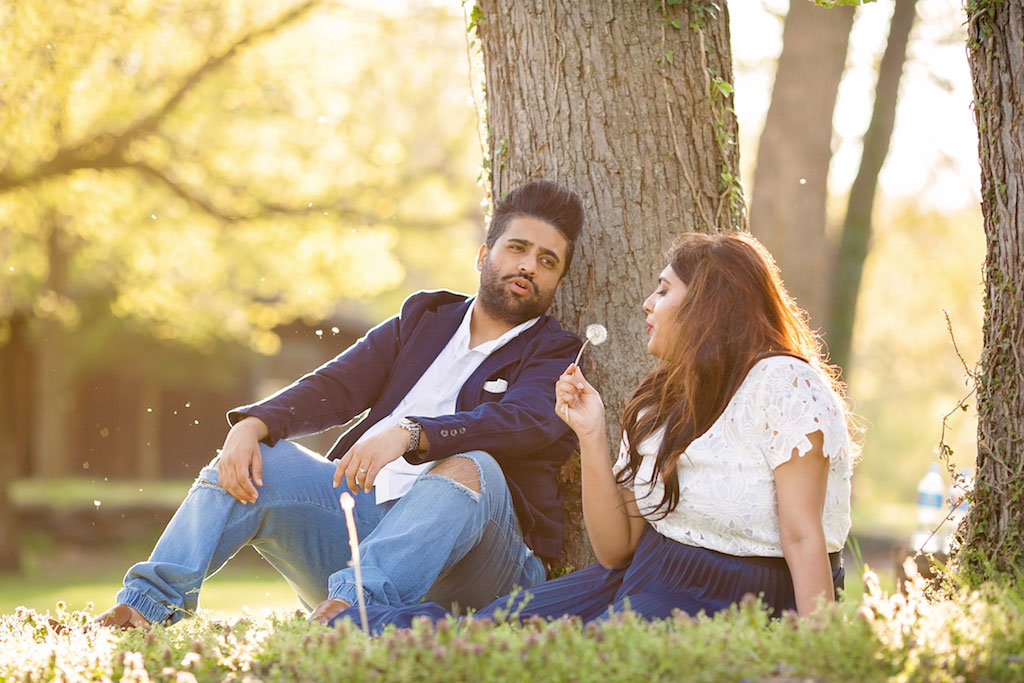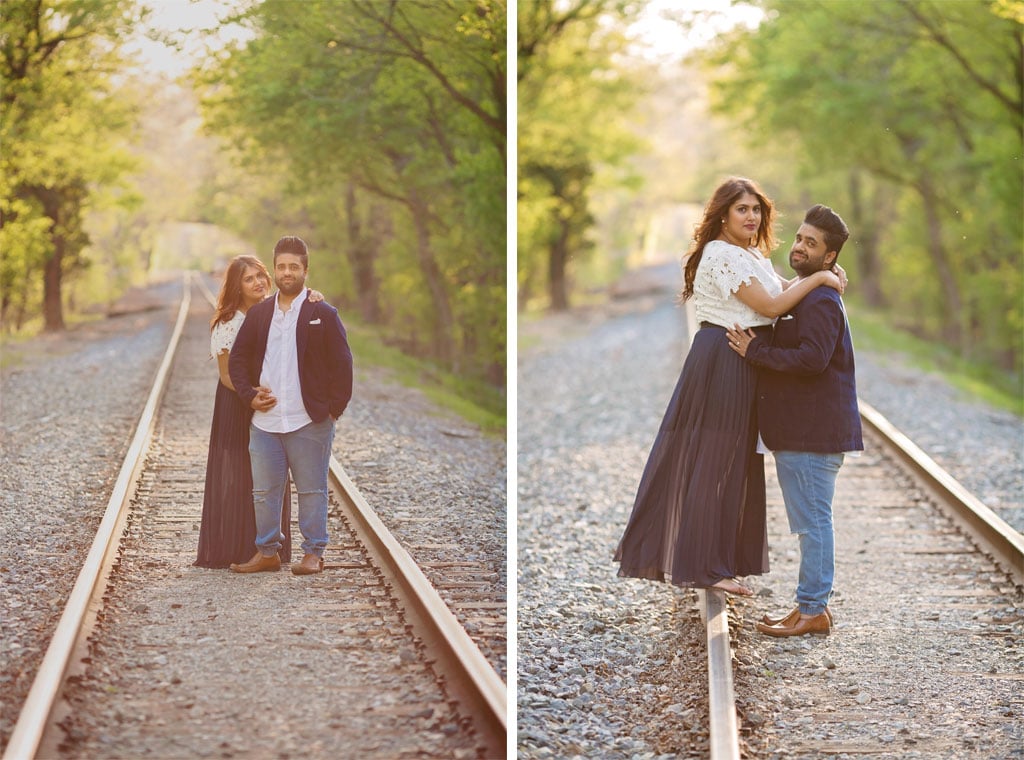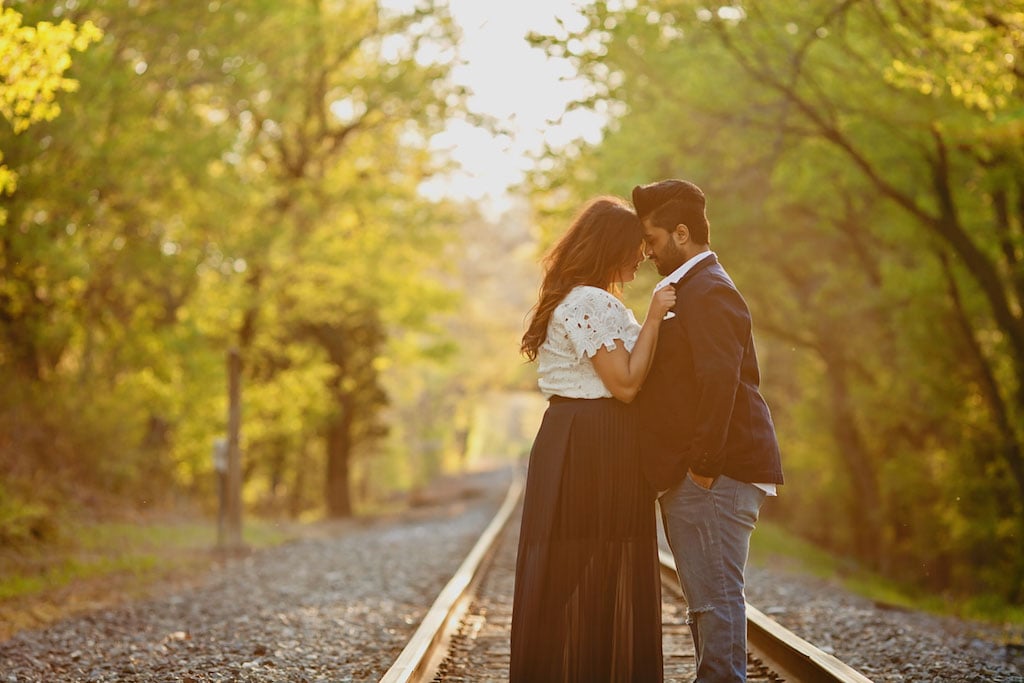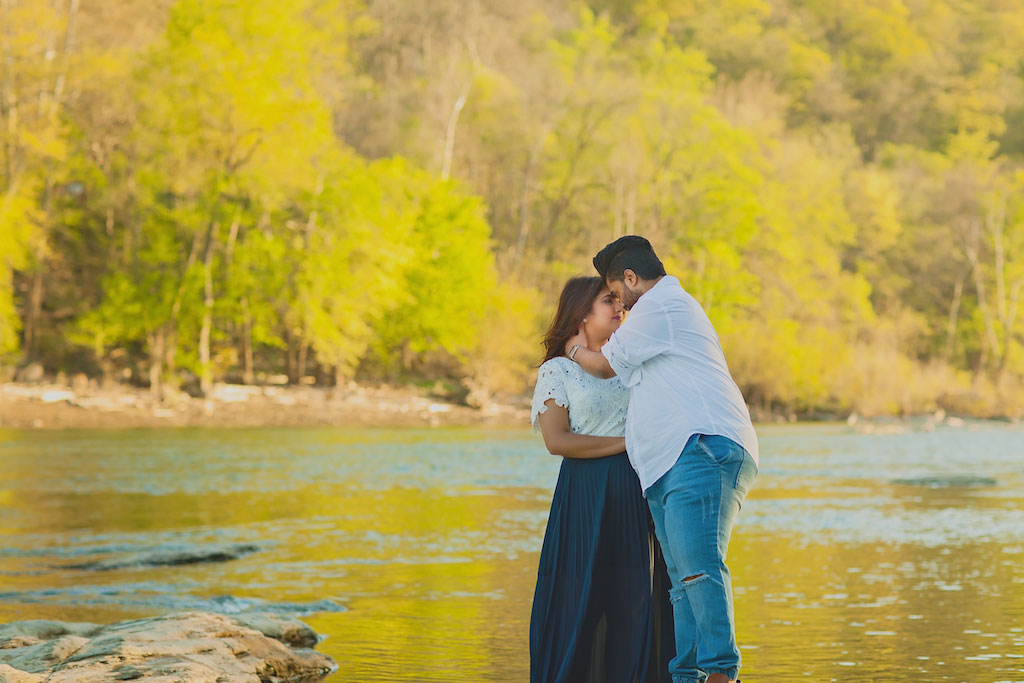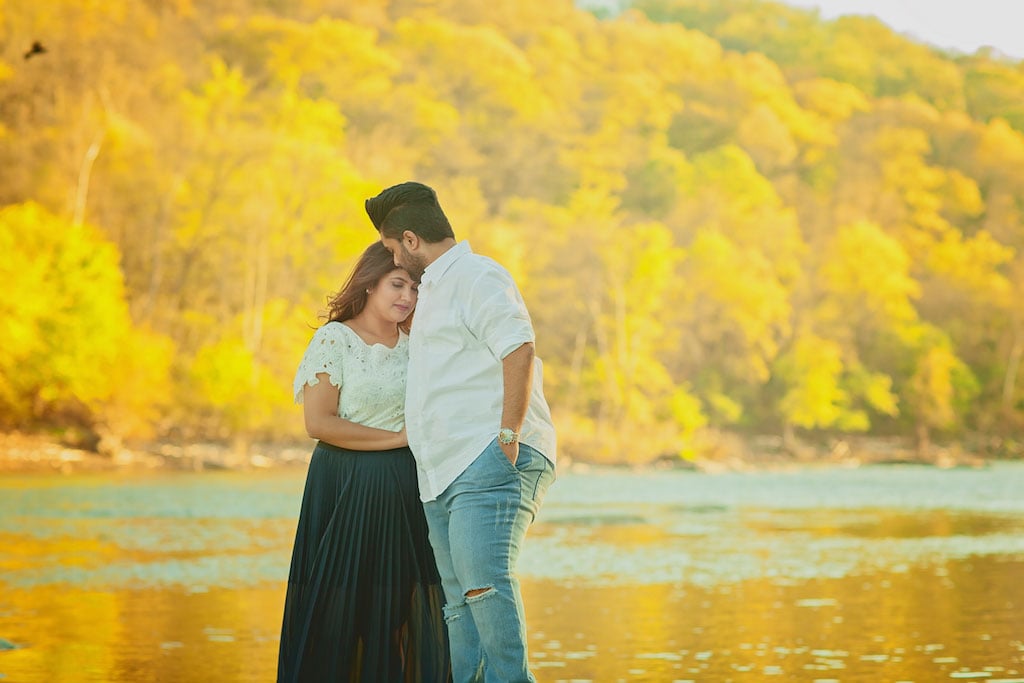 After being introduced by a mutual friend, Osman and Farwa didn't actually meet face-to-face for many weeks after. They chatted via text messages and over the phone, until finally they planned a low-key "chill session." While it wasn't exactly what most people would call a date—they spent 30 minutes of their time together in the McDonald's drive-thru so they could order a water bottle—the experience helped to cement their relationship.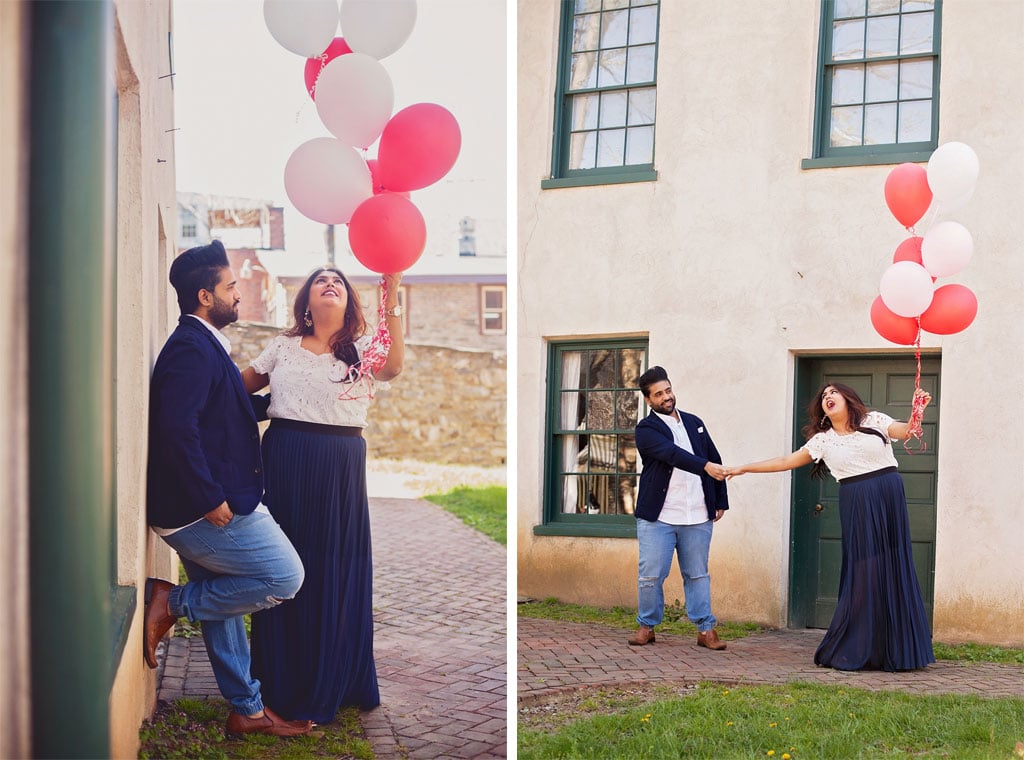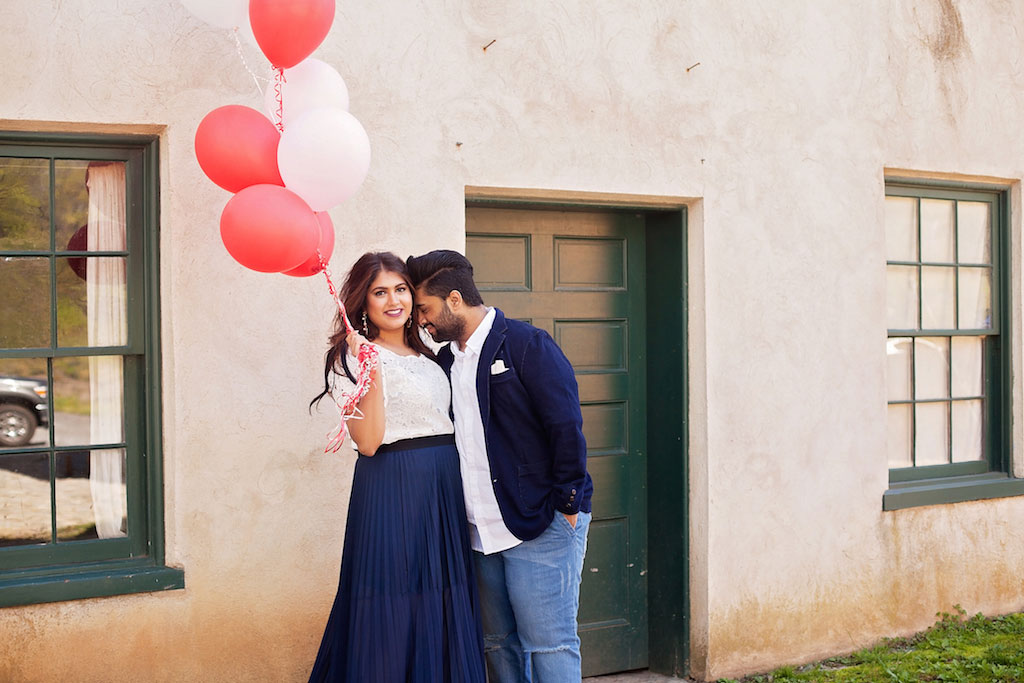 Though Farwa may have been frustrated with Osman when he left her stranded at Tanger Outlets for two hours without her wallet, she was suspicious when he finally returned and drove her to the Gaylord Hotel on National Harbor. Her suspicions were confirmed when he brought her out onto a rose-petal-strewn hotel balcony. There, Osman got down on one knee and asked Farwa to be his wife.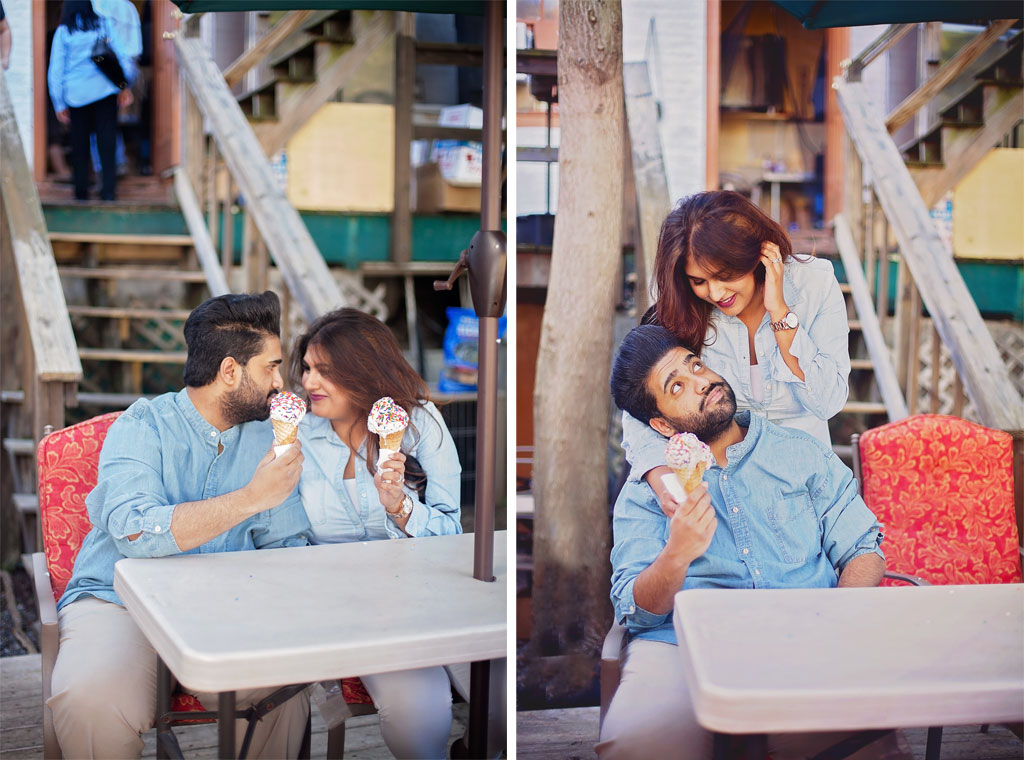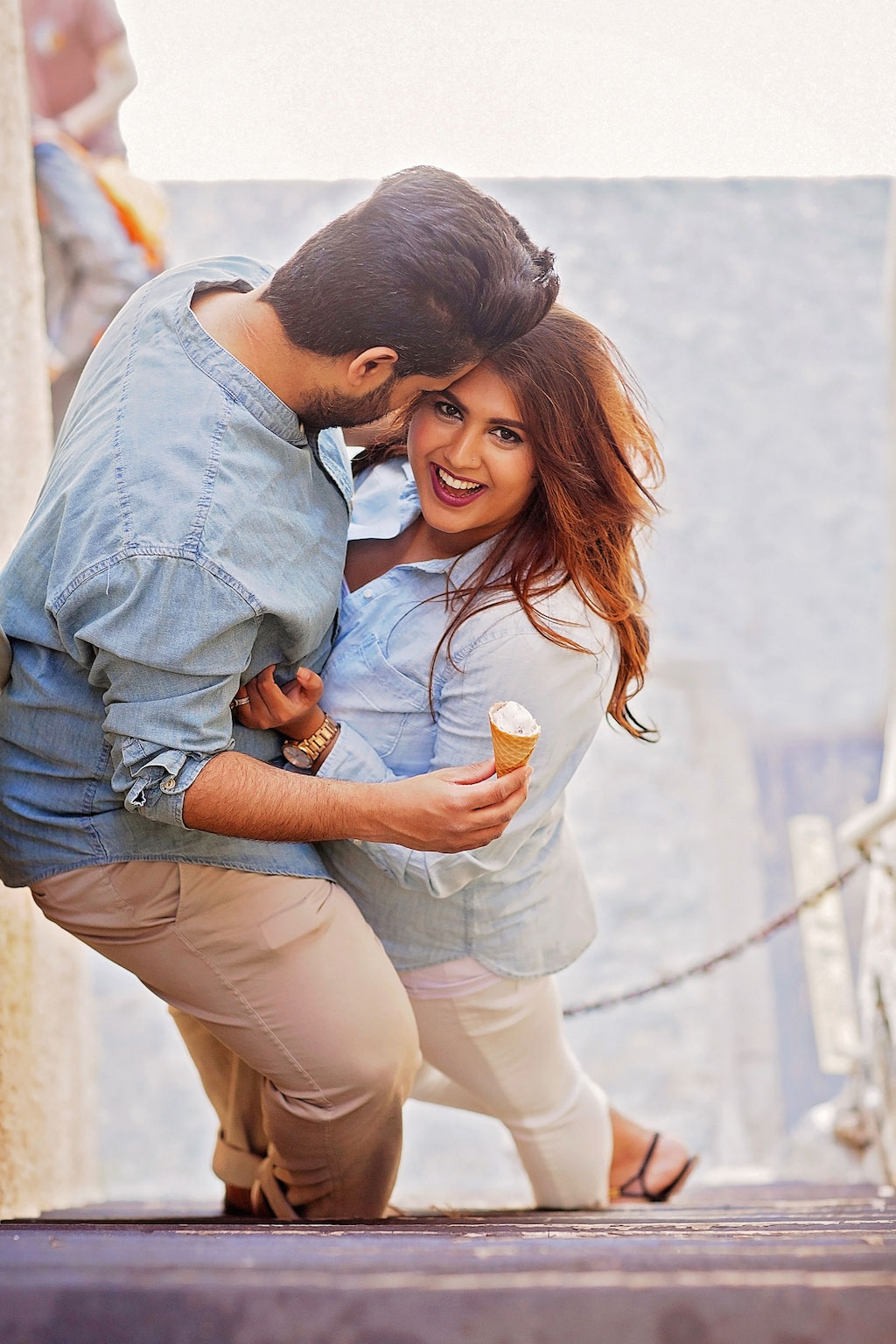 They chose Harpers Ferry, West Virginia, as the location for their engagement photos with Maria Fasih. Just a little over an hour's drive from DC, the town made for a quaint backdrop for their day, which included a stroll along the train tracks, poses with balloon props, and a couple of sprinkle-covered ice cream cones. Osman and Farwa wed on May 6 at the Hilton Dulles Airport Hotel.