If your office has a strict dress code, we don't recommend making like these interns that petitioned to change it. But if your office offers some leeway and their definition of business casual is up to you to interpret, you might as well be comfortable.
Most mornings, I ask myself, "What can I wear that's comfortable and still makes me look like a grown human woman?" While I'd wear sports wear every single day if I could, that doesn't quite cut it as business casual in anyone's books. However, since sneaker designers have gotten so creative about their rubber-soled footwear, there's plenty of sneakers out there that can totally pass under the office radar. Forget packing your "walking shoes" and your "working shoes" every day—these stylish sneakers are both in one cushy, comfortable package.
Note: It should go without saying that you shouldn't treat these babies like your Asics you mow the lawn in. Keep your "dress sneakers" clean and scuff-free, please.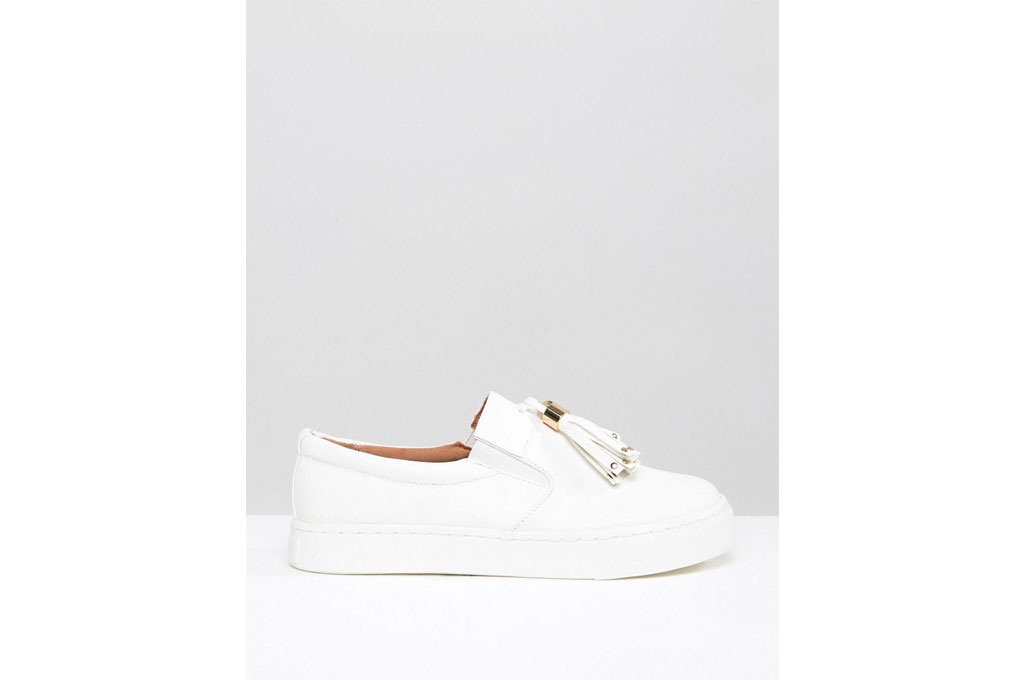 Swap your laces for loafer-like tassels, and you're good to go. River Island Tassle Sneaker, $46 at Asos.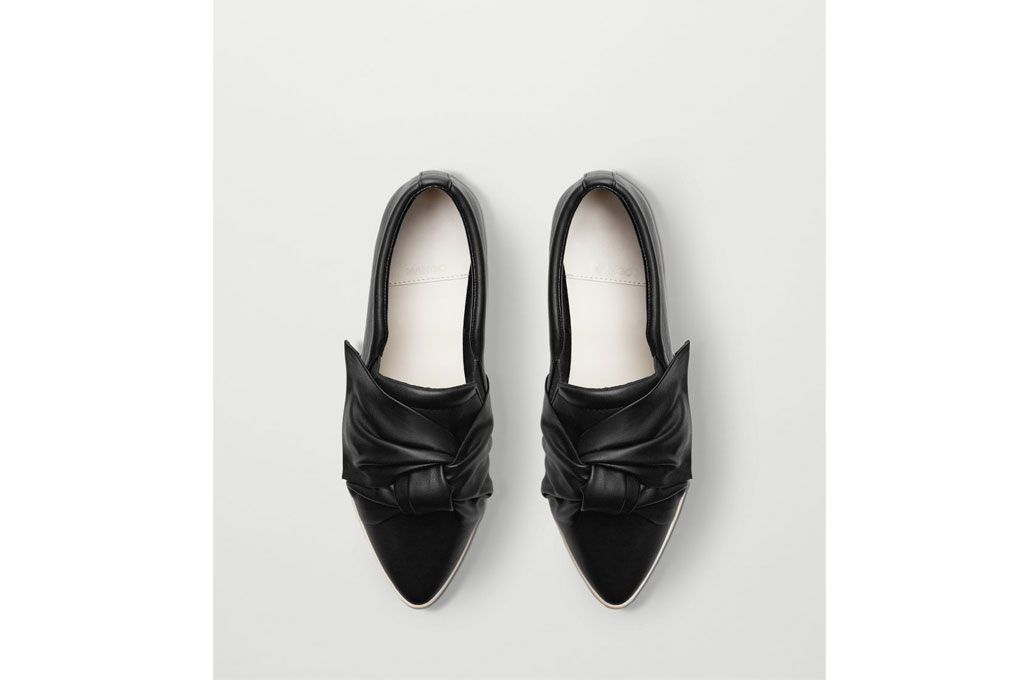 We love that there's a bit of point to the toe of these faux-leather sneakers. Knot Detail Sneakers, $69.99 at Mango.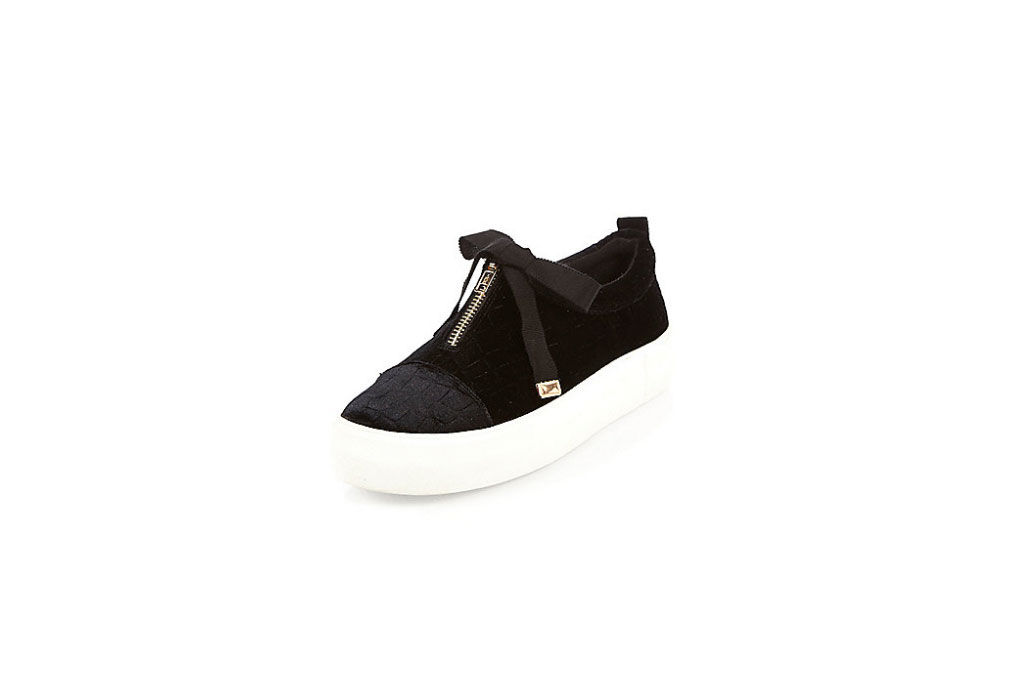 Velvet and a bow tie for dressiness, platform soles for height. Black Velvet Zip Front Platform Sneakers, $70 at River Island.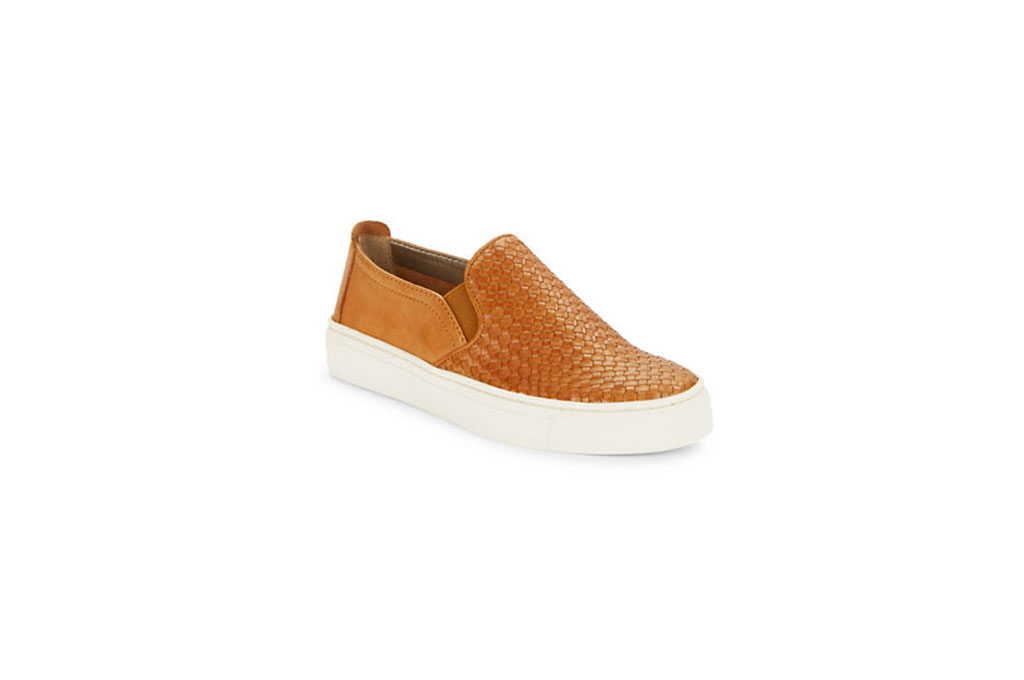 Almost like a pair of loafers, but better. The Flexx Woven Leather Slip-on Sneakers, $130 at Lord & Taylor.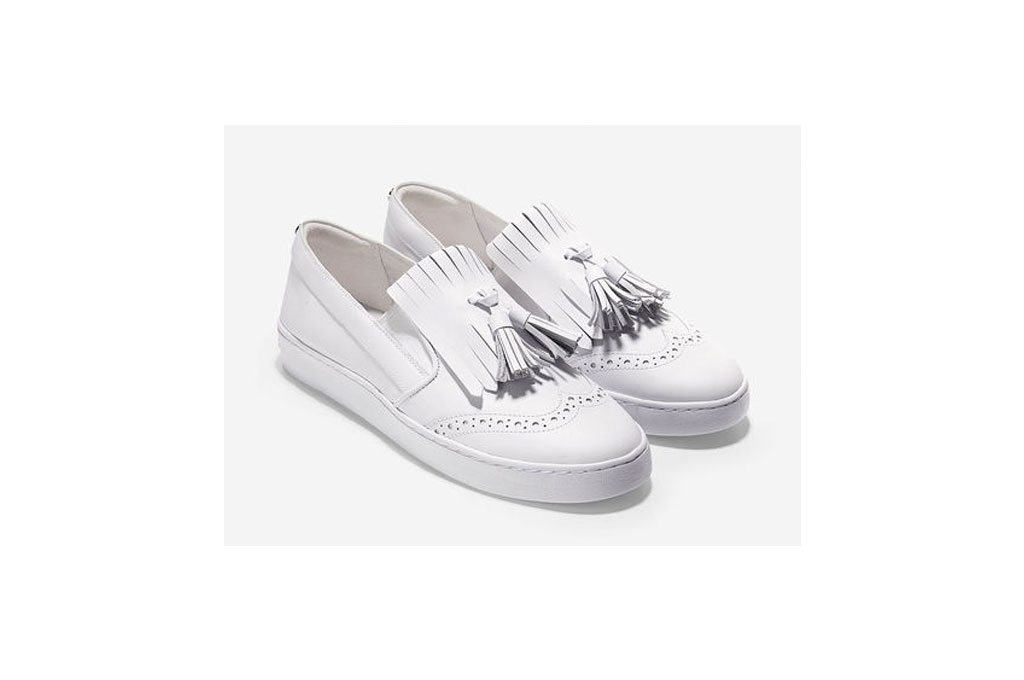 These come in black, too, if you're afraid of instantly scuffing the white. Reiley Tassel Slip On Sneaker, $170 at Cole Haan.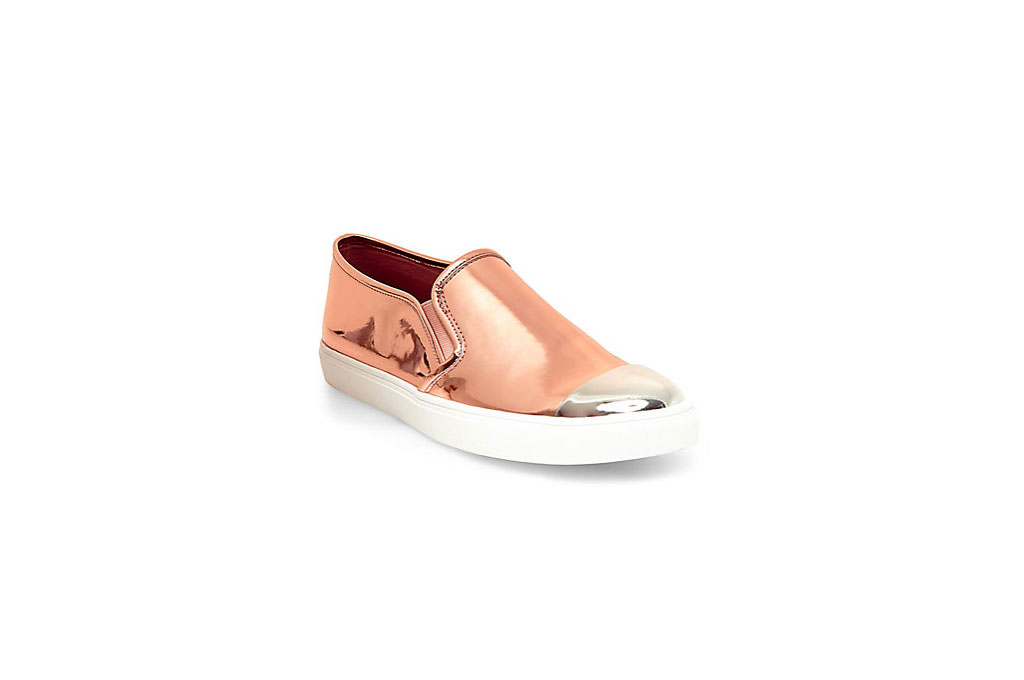 If you're not afraid to be a little flashy, these rose gold sneakers sure are fun. Blush Geri sneakers, $89.95 at Steve Madden.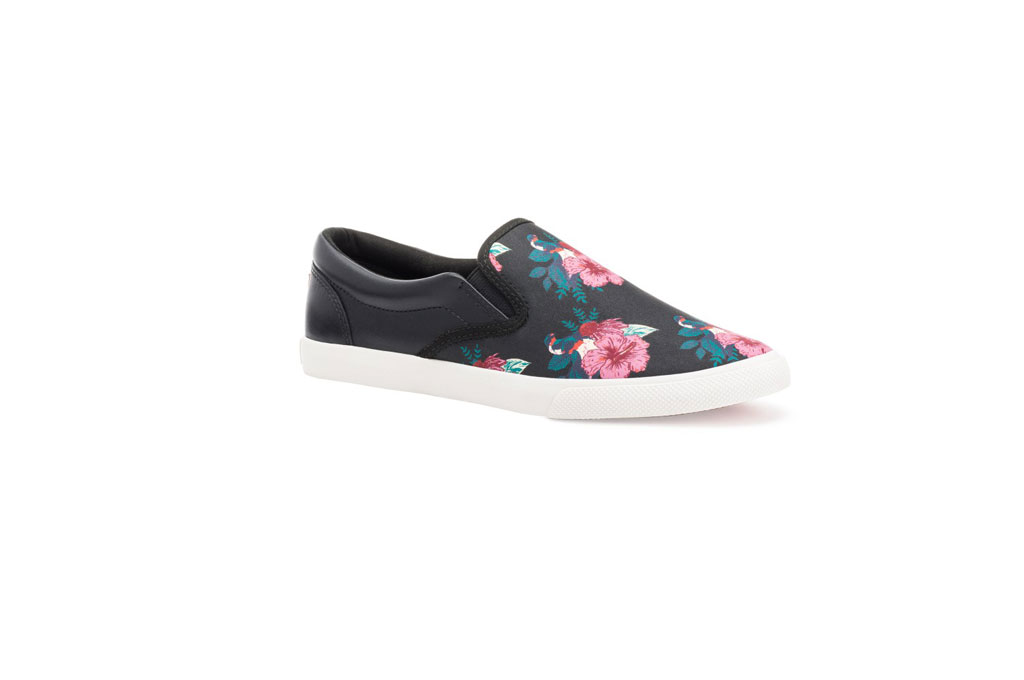 Bring a little flower power to your work day. Swallows and Amazons Leather, $75 at Bucketfeet.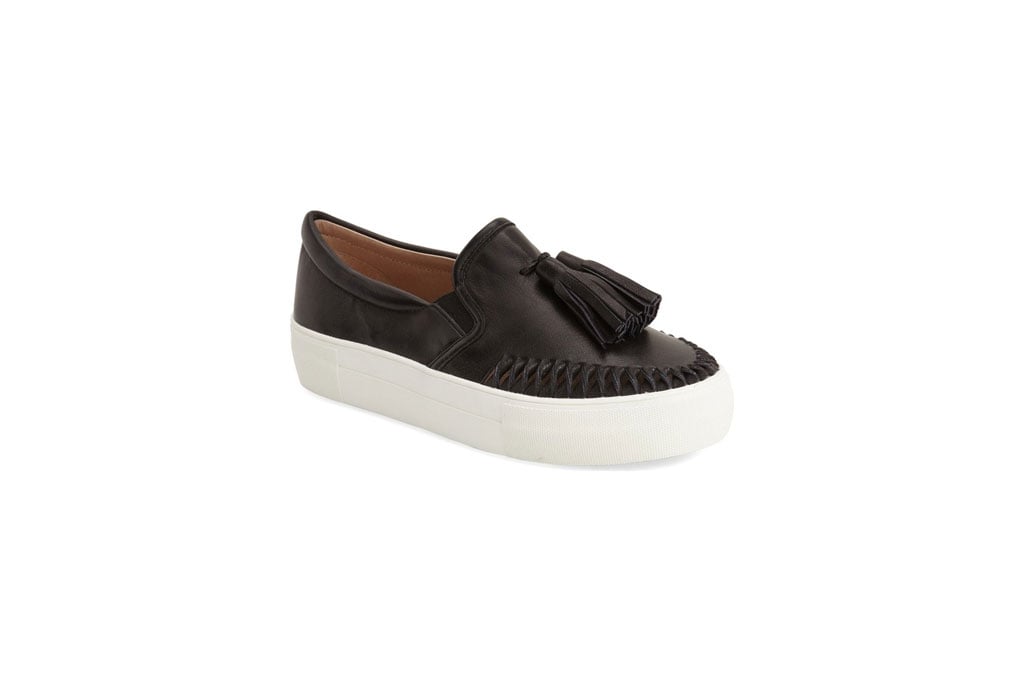 They also come in different shades of suede like burgundy and navy if black isn't your thing. JSlides "Aztec" Tassel Slip-on Sneaker, $134.95 at Nordstrom.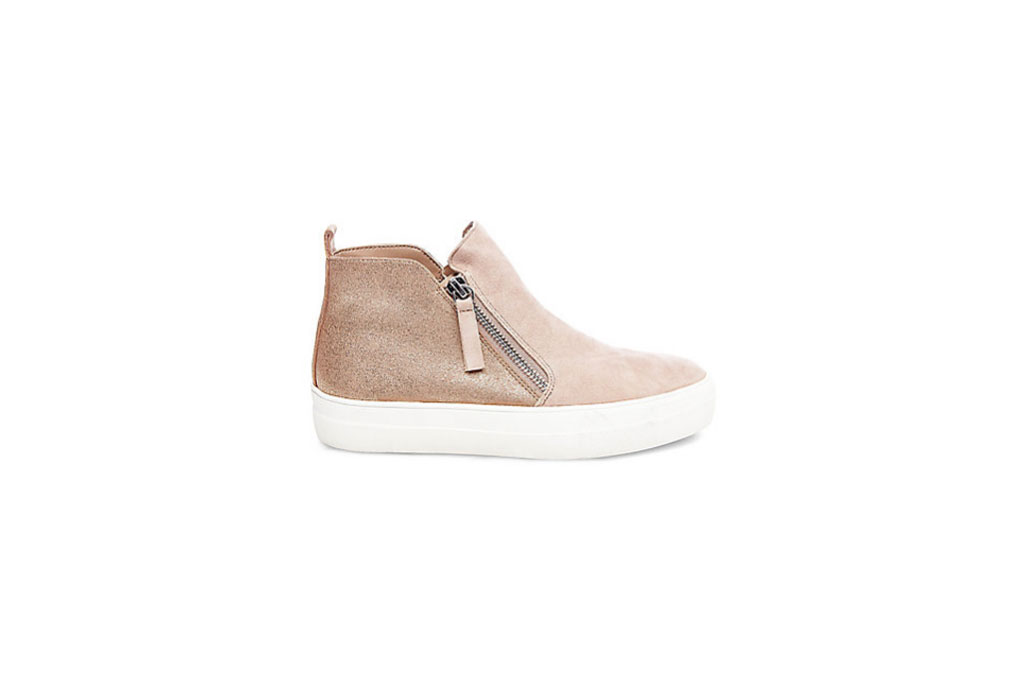 Sure, go ahead, wear the high tops—the zipper accent in place of laces takes them up a notch. Eleete sneakers, $79.95 at Steve Madden.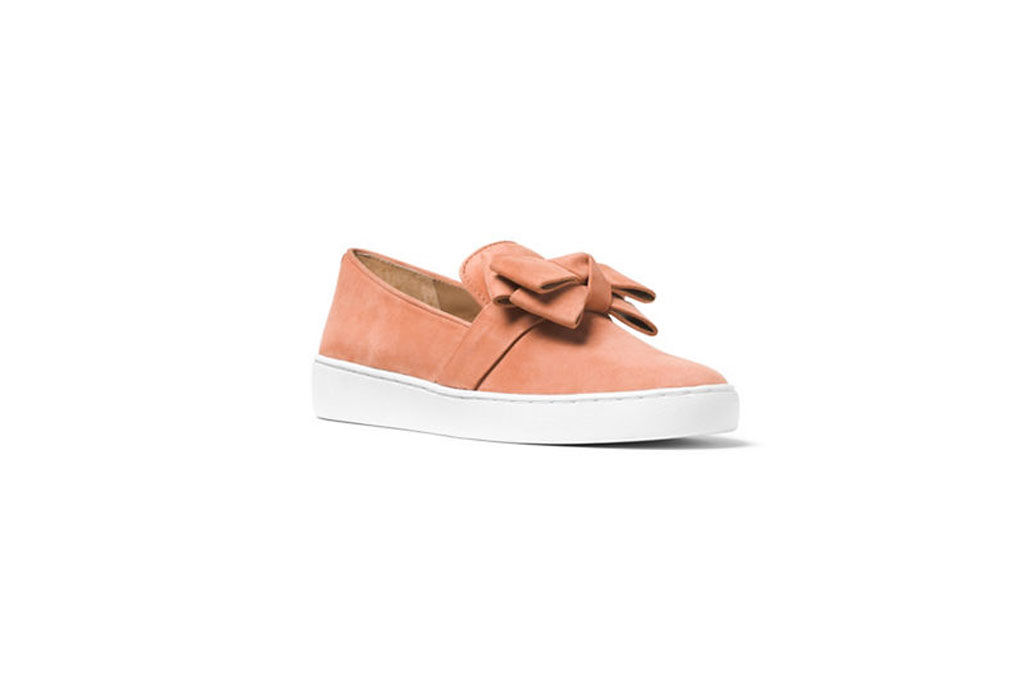 Sure, they're a little pricier than the rest of the list, but if you compare them to these $750 Buscemi sneakers, they seem downright affordable. Michael Kors Collection Val Suede Slip-on Sneakers, $275 at Lord & Taylor.