The day has finally come. The day we've waited for since at least 2013—though it's felt like forever.
Today's the day Uniqlo opens at Tysons Corner Center.
According to Uniqlo director of stores Jack Zeck, the waiting has been mutual: the company has been wanting to open at Tysons Corner Center for several years. When their current space freed up, they were finally able to move in.
Their new 10,500 square-foot storefront is located on the second level of Tysons Corner Center, next door to Free People. As soon as you step inside, you'll be greeted by a display of Uniqlo fan favorites: their 100-percent cashmere sweaters in an array of colors, which are on sale for $69.90 for the opening.
The new store also has a limited supply of the brand's Uniqlo U products, which are probably selling out as you read this, like they have just about everywhere else according to Uniqlo area manager Elise Droste. The label, designed by Hermès alum Christophe Lemaire, includes wrap coats, sweaters, parkas, and more.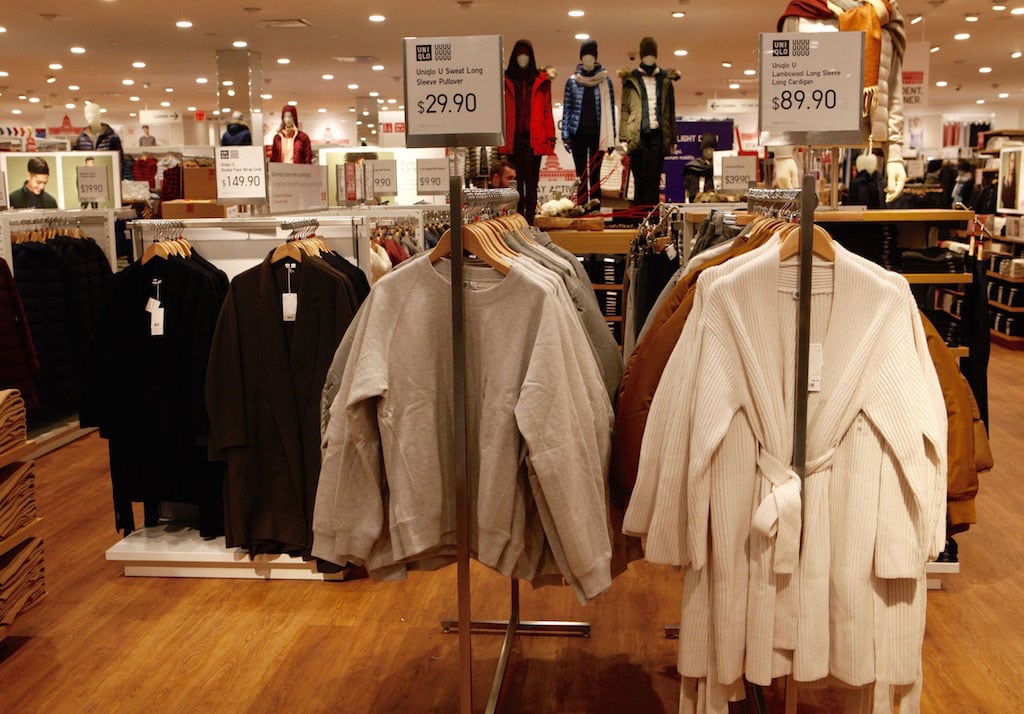 Additionally, the store sells everything fans of the brand have come to know and love, including Heattech products, which are now infused with Argan oil to help combat dry skin, denim, machine-washable Merino wool sweaters, and Uniqlo's ever-popular Innerwear, including this colorful selection of socks.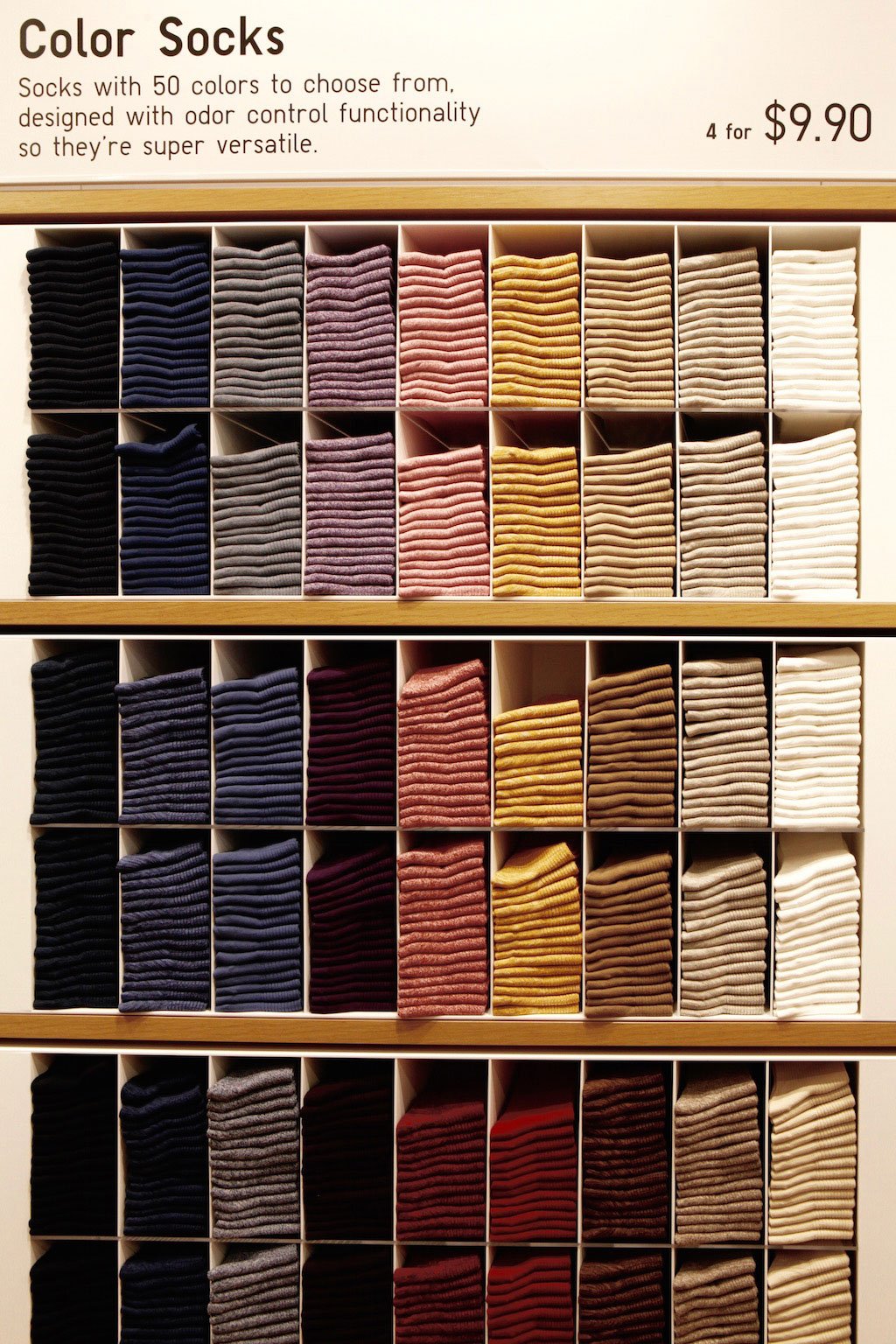 To connect the global brand with a local community, the store has partnered with Virginia florist Keiko Brown of Sakura Design Floral Studio to create arrangements for the store and with DC United to give back to the community. In the coming months, Uniqlo is planning to host "A Warm Gesture," an in-store shopping spree that helps to outfit homeless children. Uniqlo is also bringing their "All-Product Recycling Initiative" to Tysons, so customers can drop of lightly worn Uniqlo clothes to be redistributed to others who need them.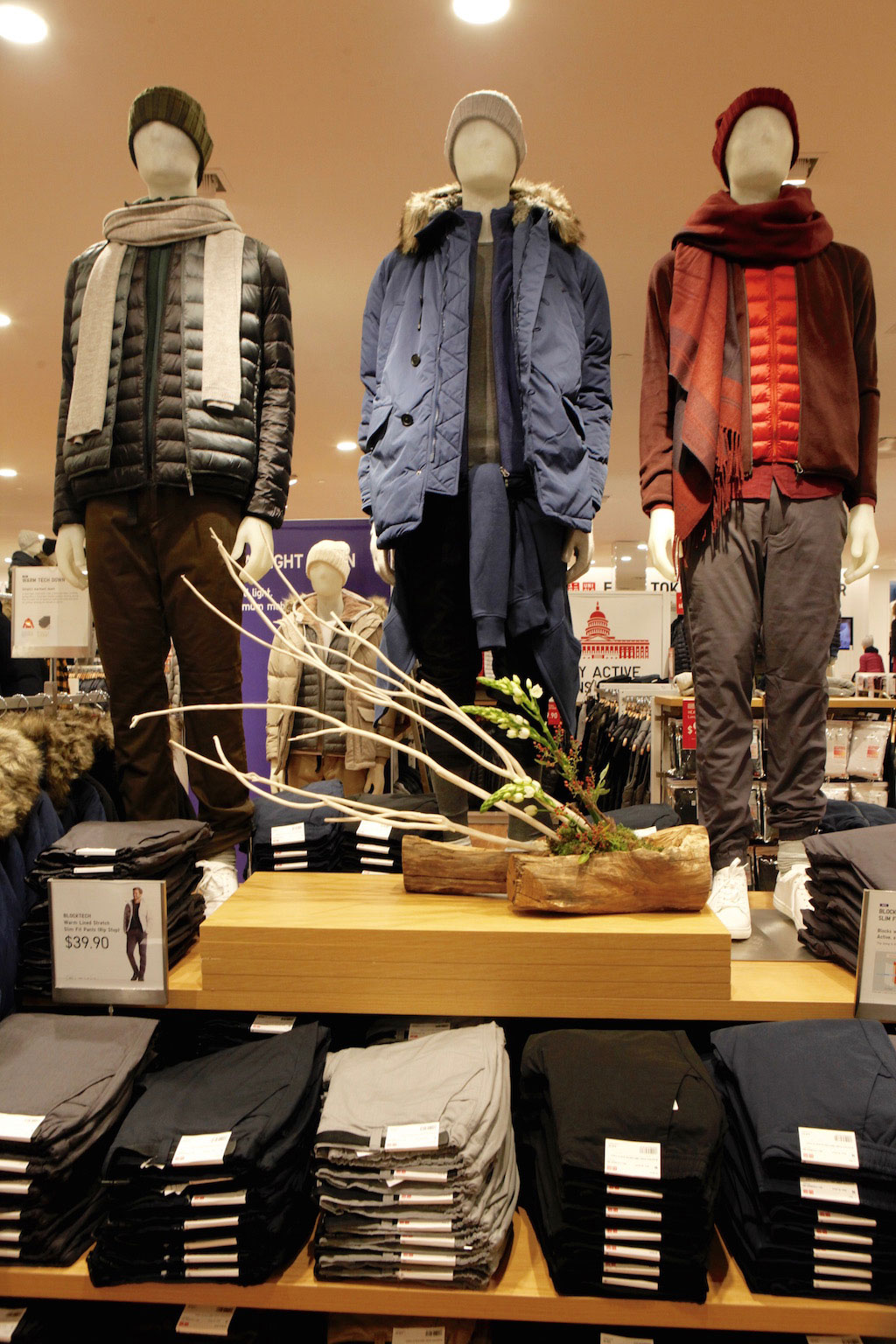 Ready to check it out for yourself? Take a look in the photos below, then go visit Uniqlo (that's U-neh-qlo, not U-knee-qlo, by the way) at Tysons Corner Center.