When you know, you know—and that was certainly the case for HaiAnh (Kelly) Nguyen and Ramiro Rojas, who celebrated their marriage at this sweet Virginia wedding, photographed by Andy Li of Sincereli. 
Like B&G on Facebook | Follow B&G on Instagram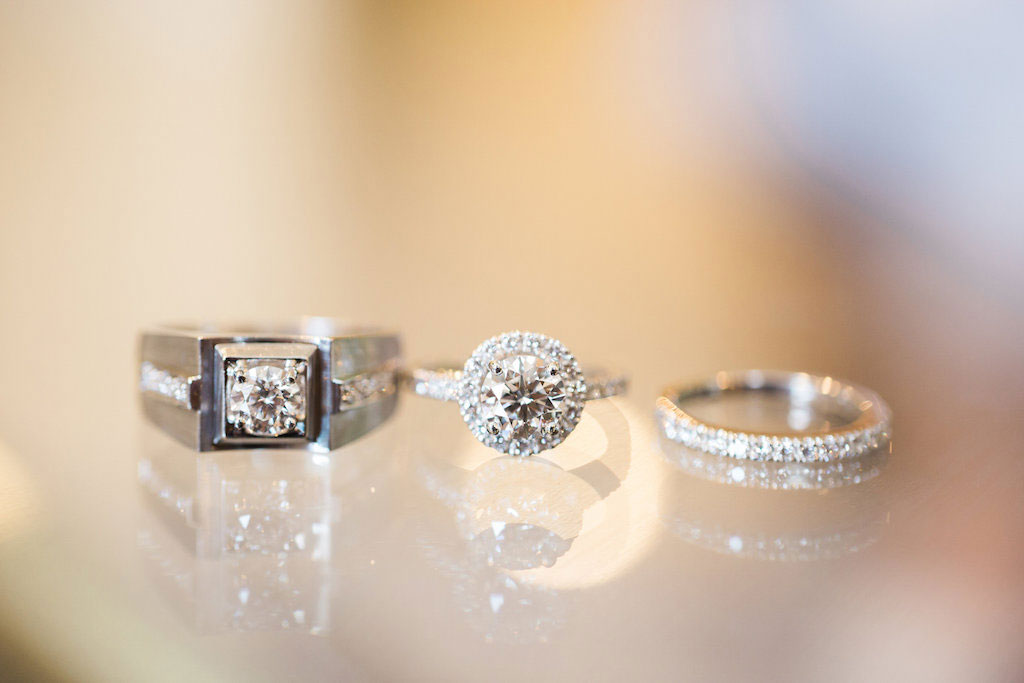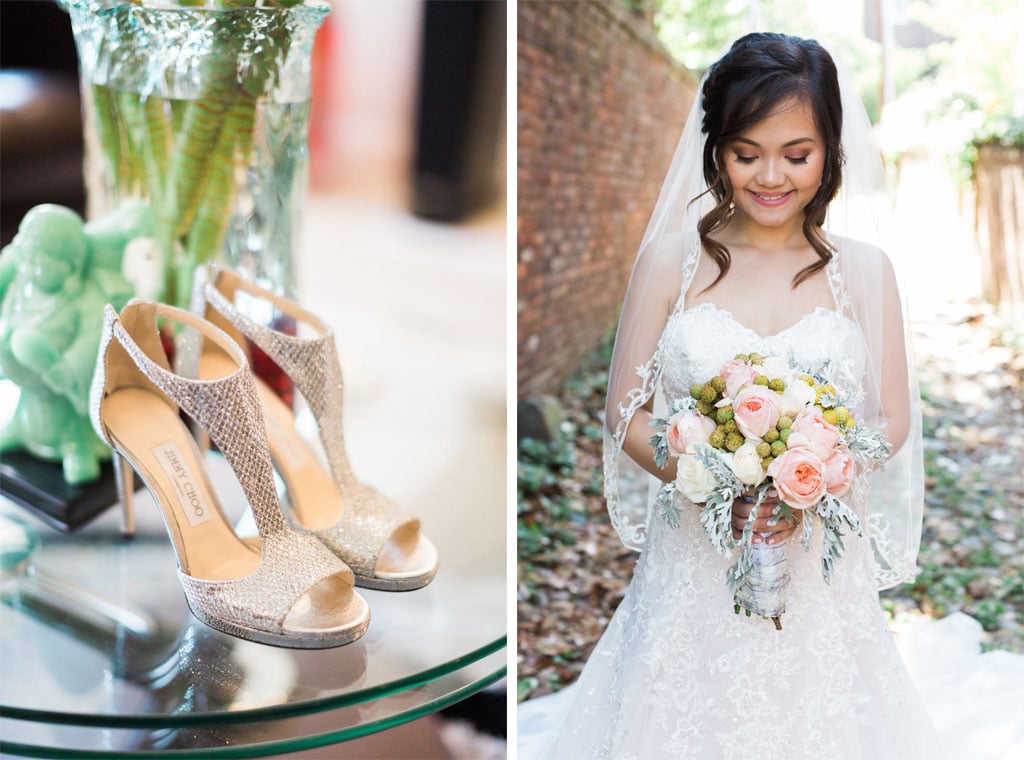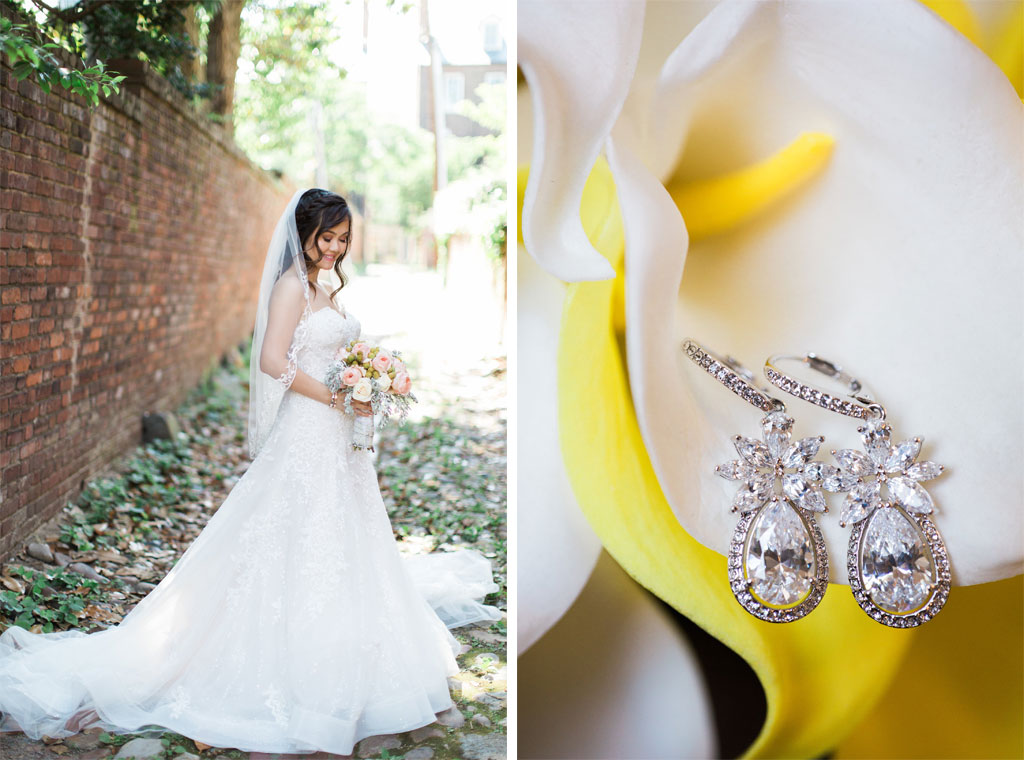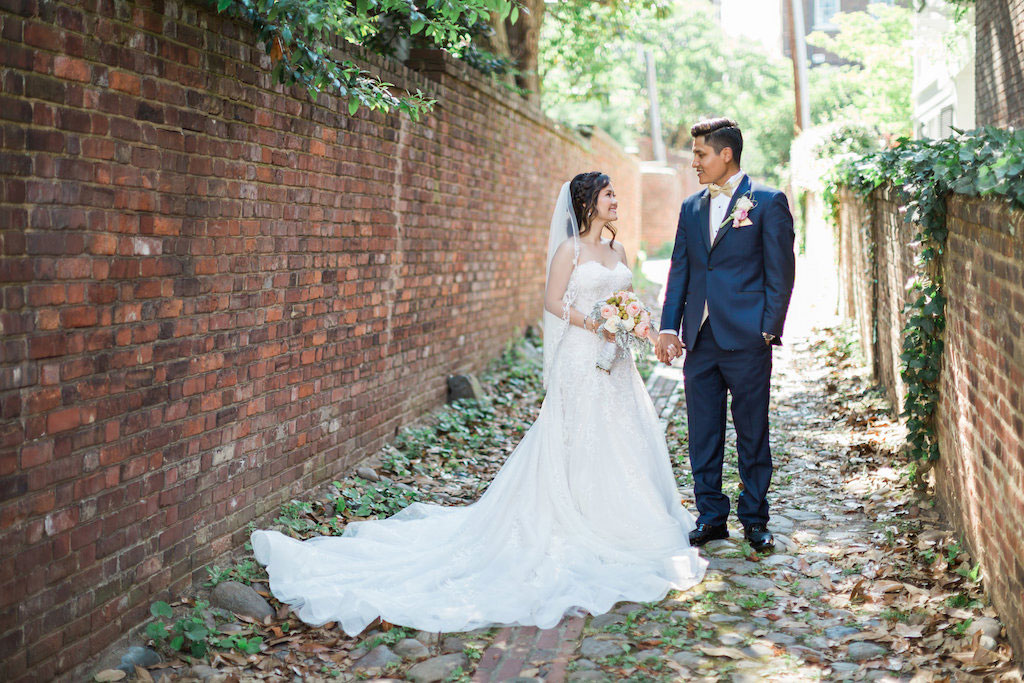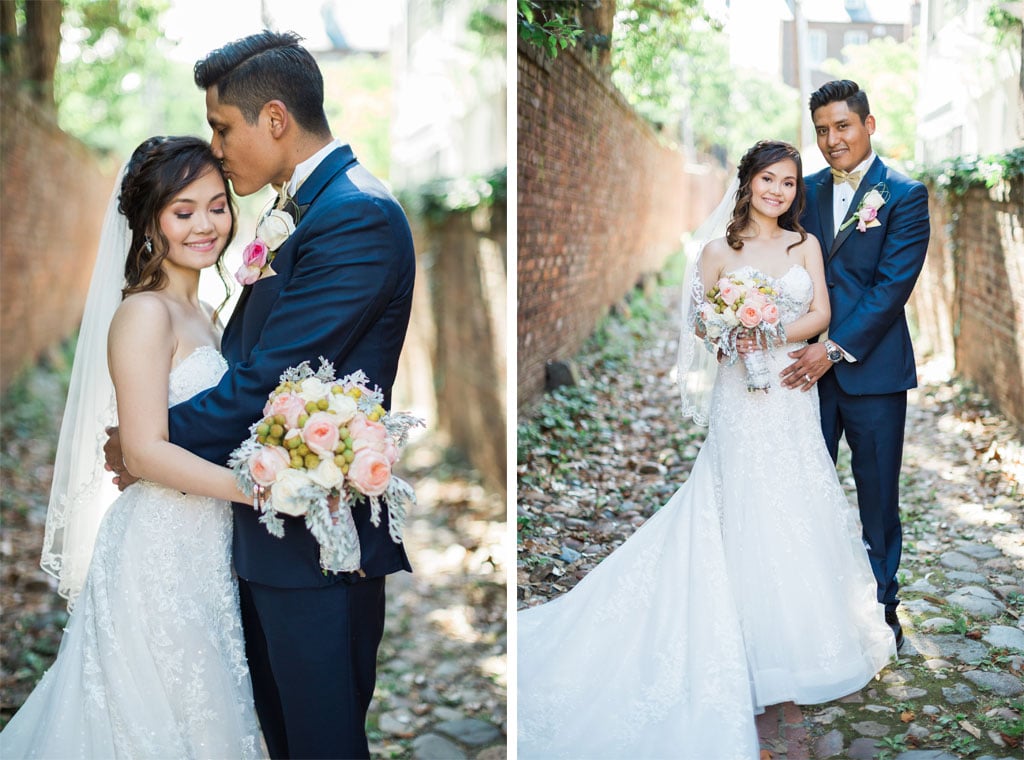 Kelly and Ramiro's whirlwind romance all began when Kelly, a dermatologist, stopped by Ramiro's office where he worked as a real estate agent. Both were immediately smitten—Kelly thought Ramiro was a "nice, very respectful, polite" gentleman, while Ramiro was floored by Kelly's combination of beauty and brains. A dinner date and trip to the movies soon followed.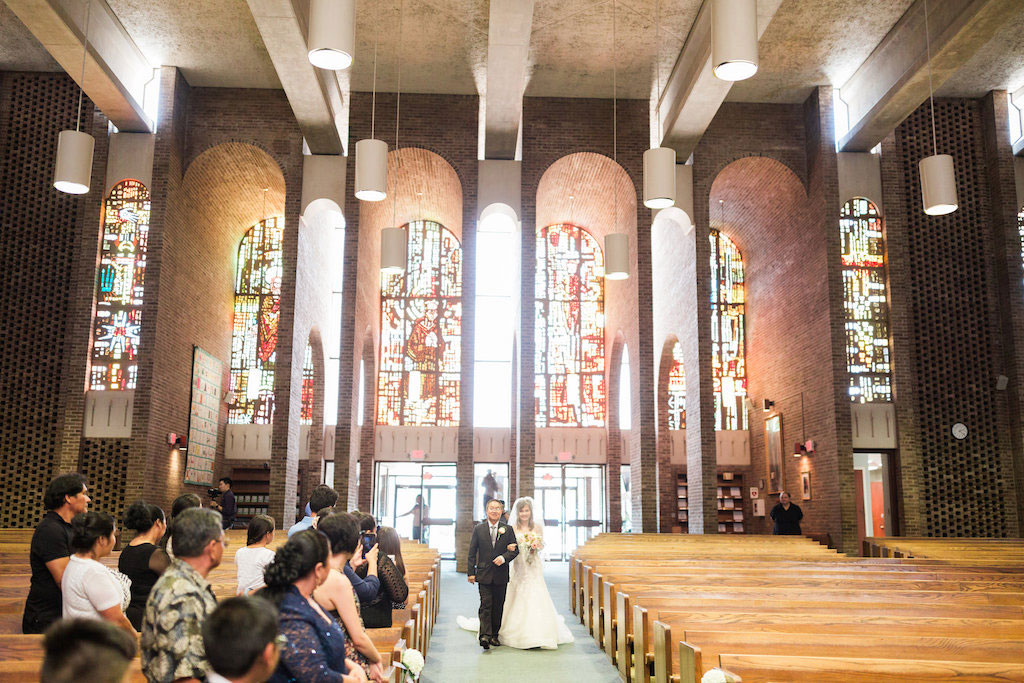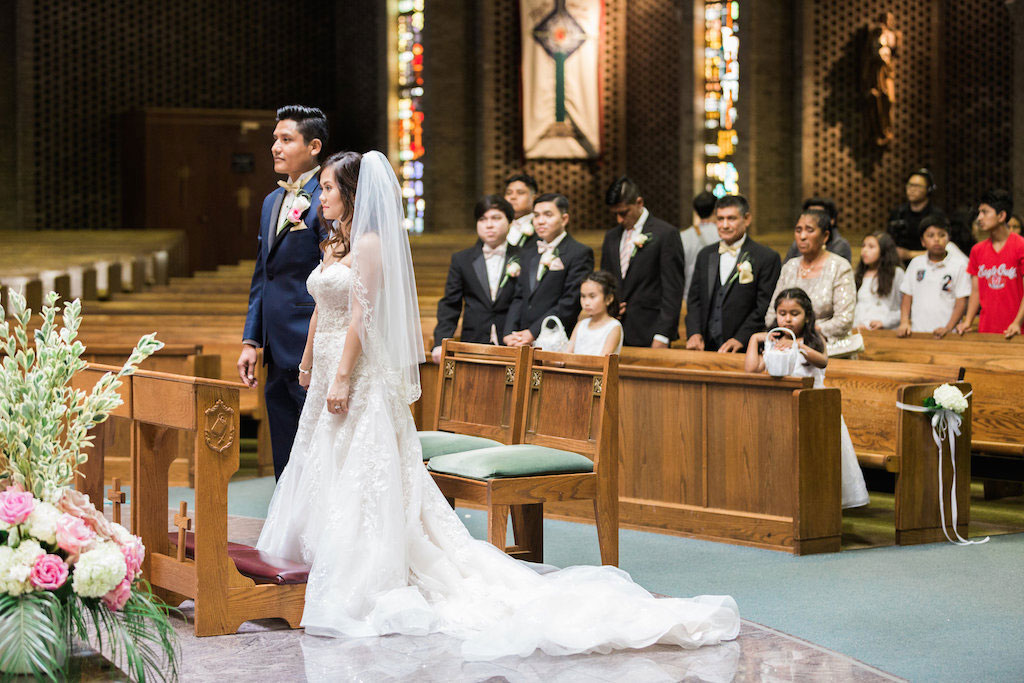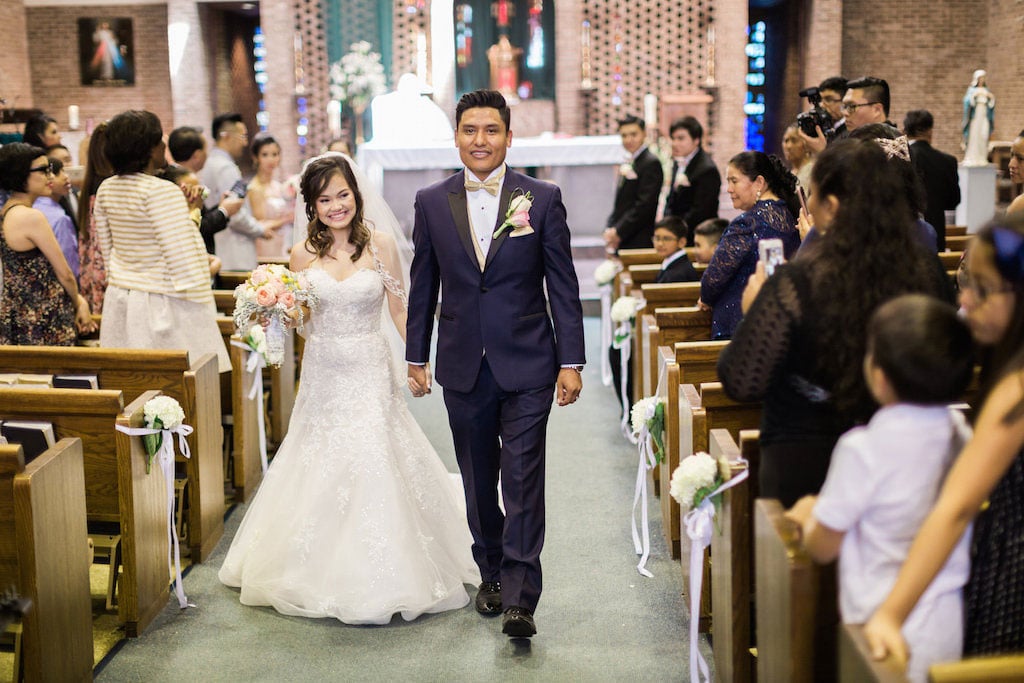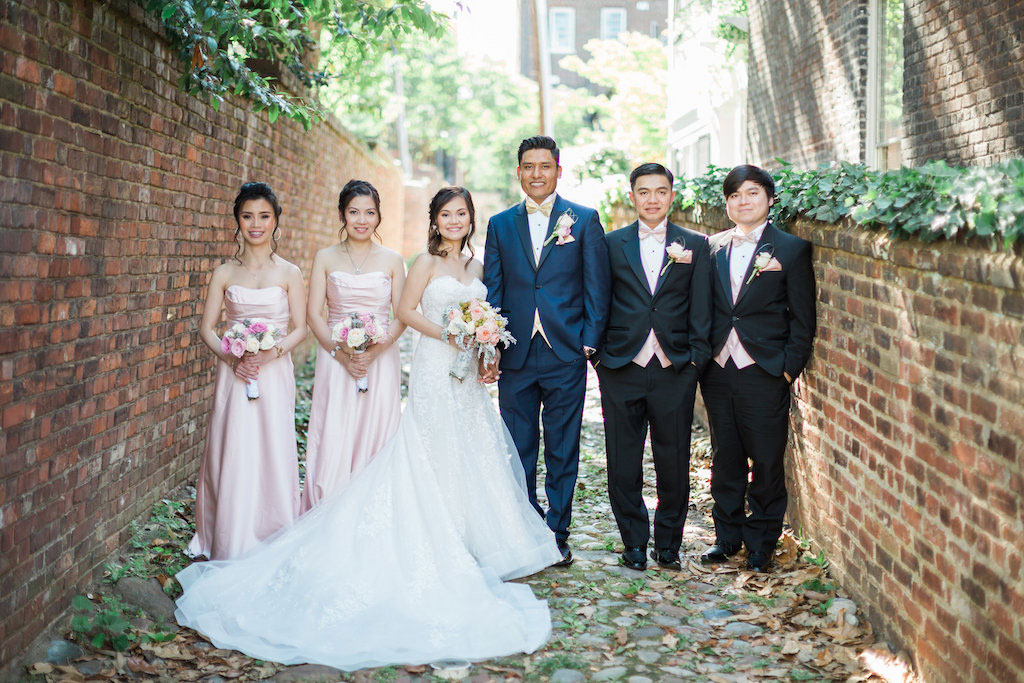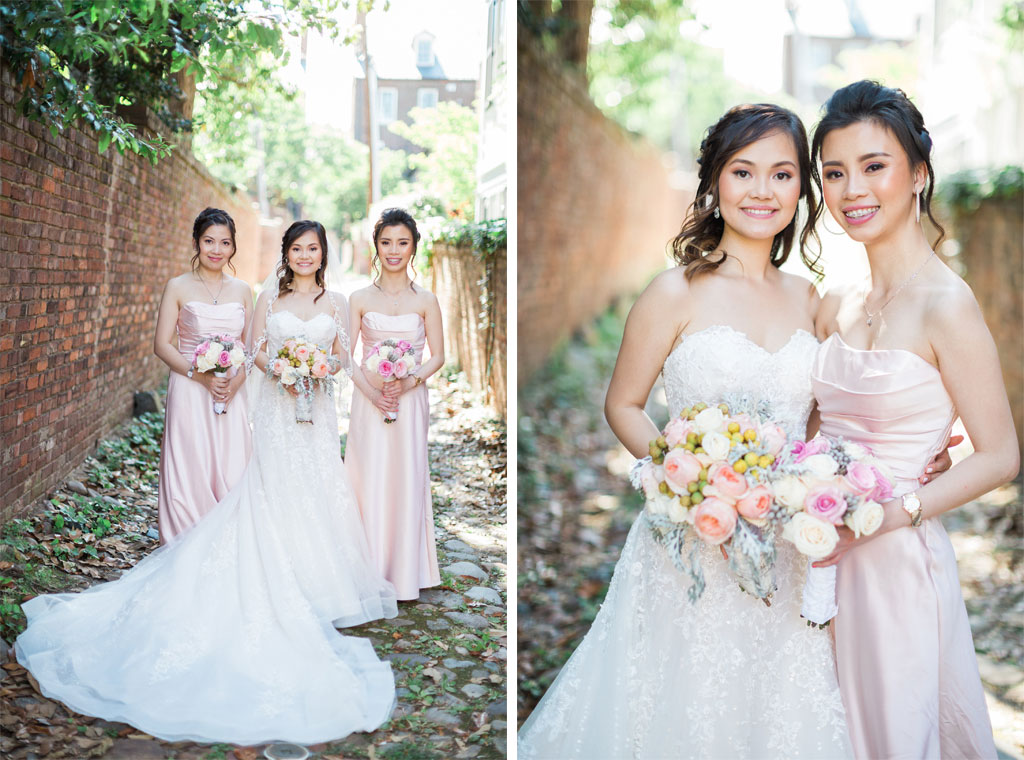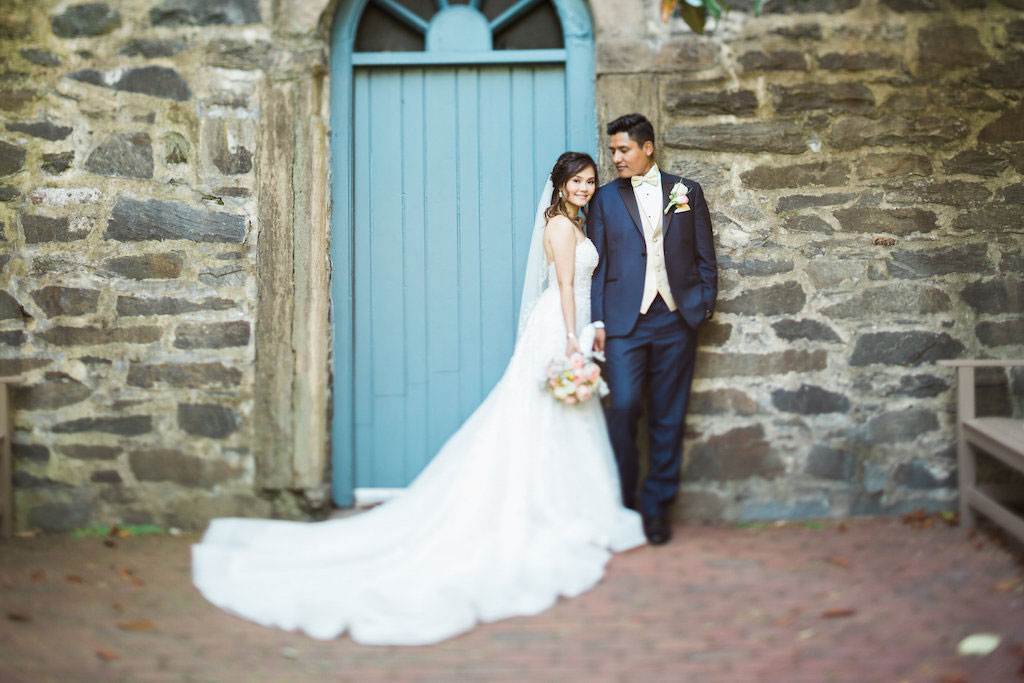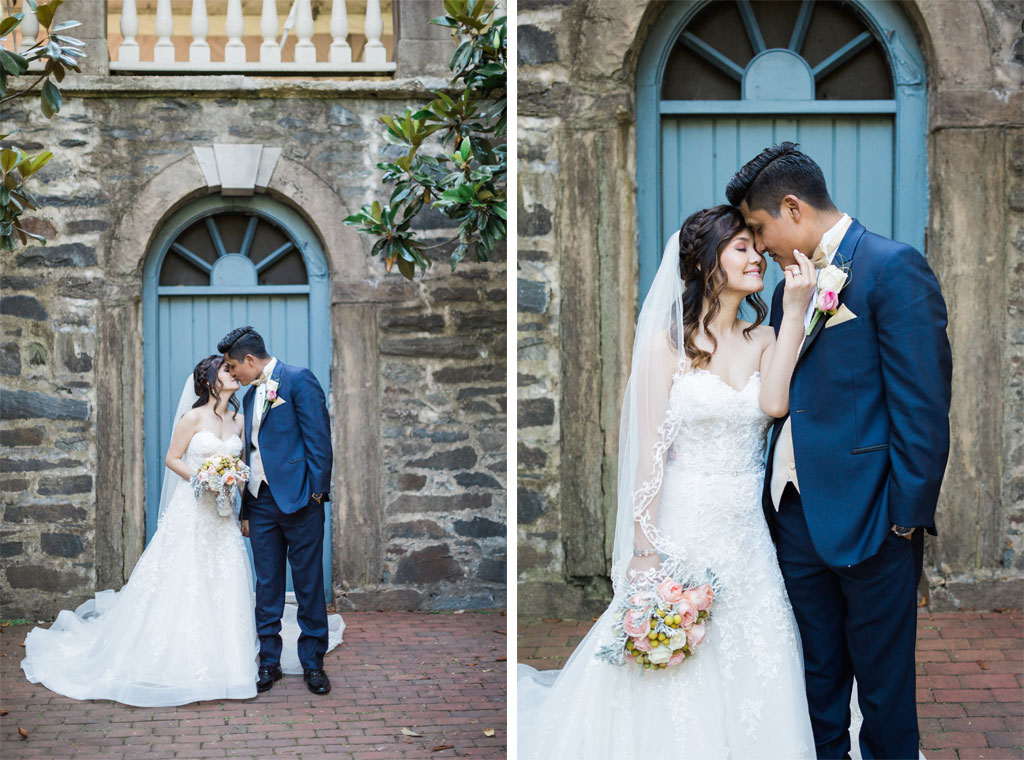 It only took the pair four months to know they'd found "the one." They returned to Old Town Alexandria, where they'd had their first date, for Ramiro to propose. Afterwards, they wasted no time in making it official: They married just six days later.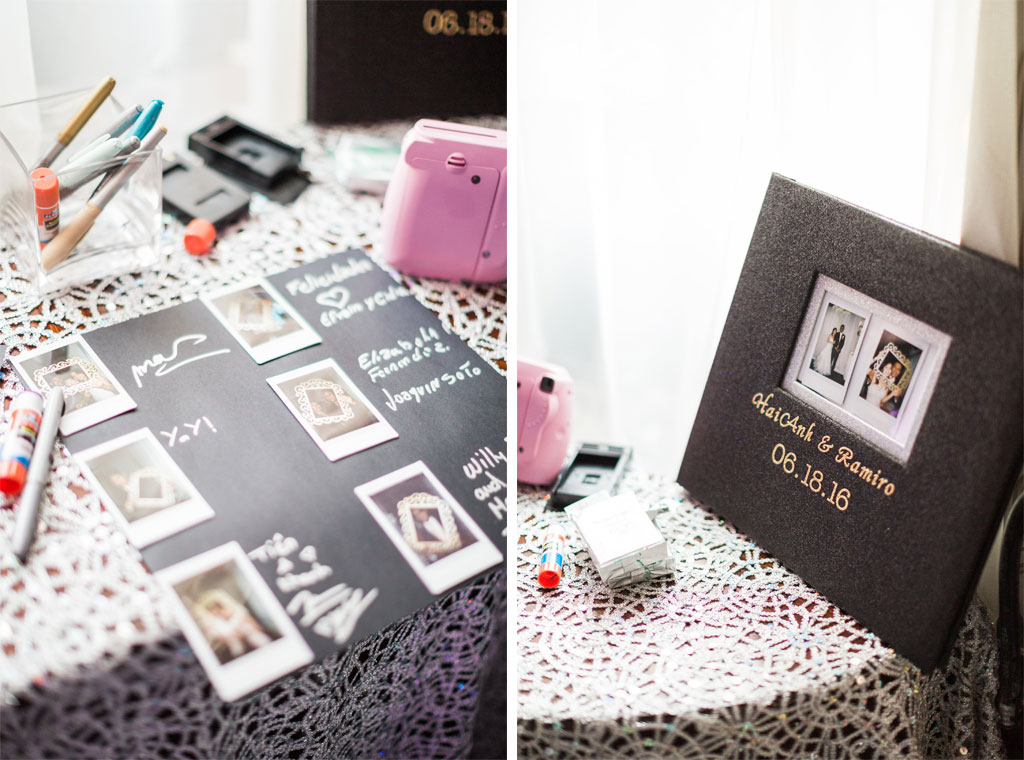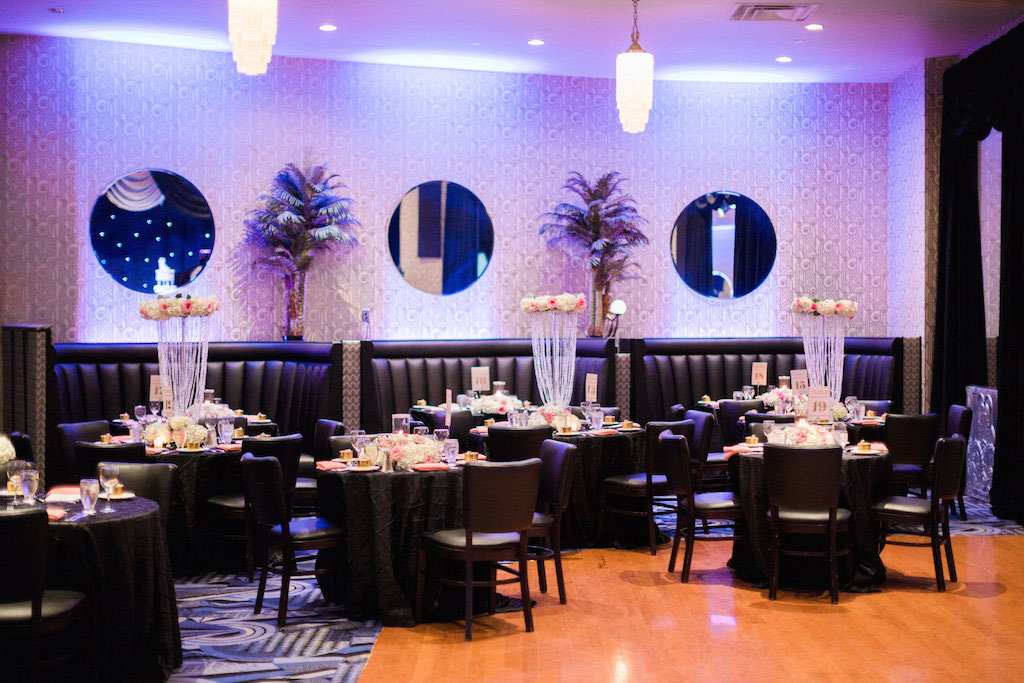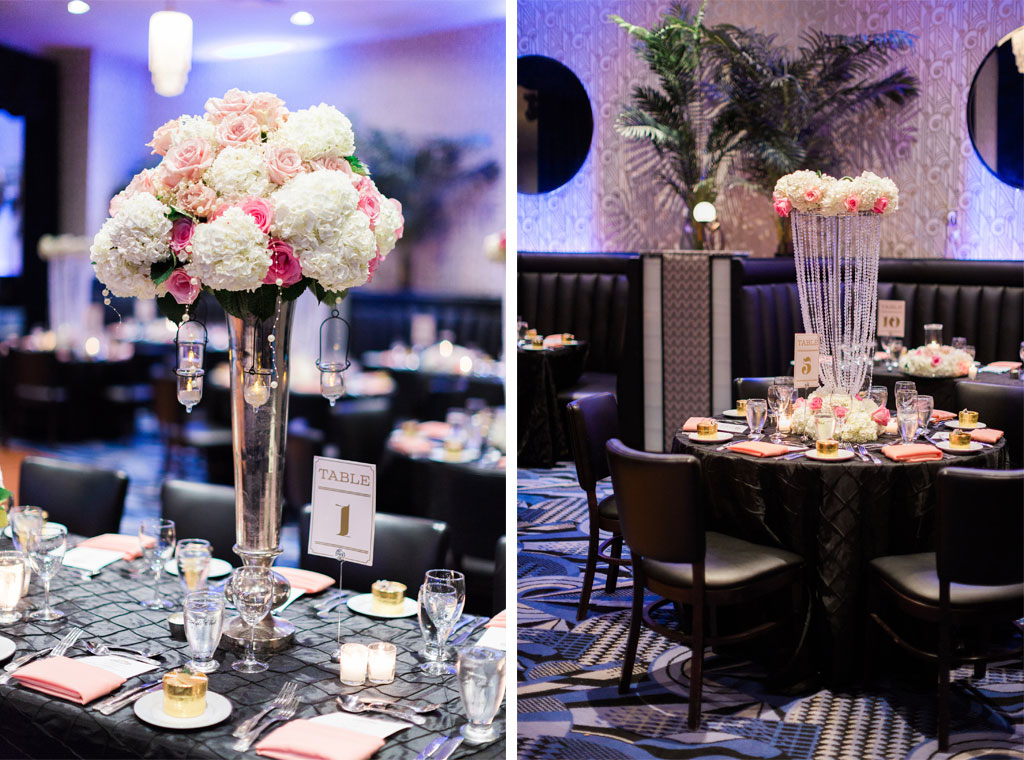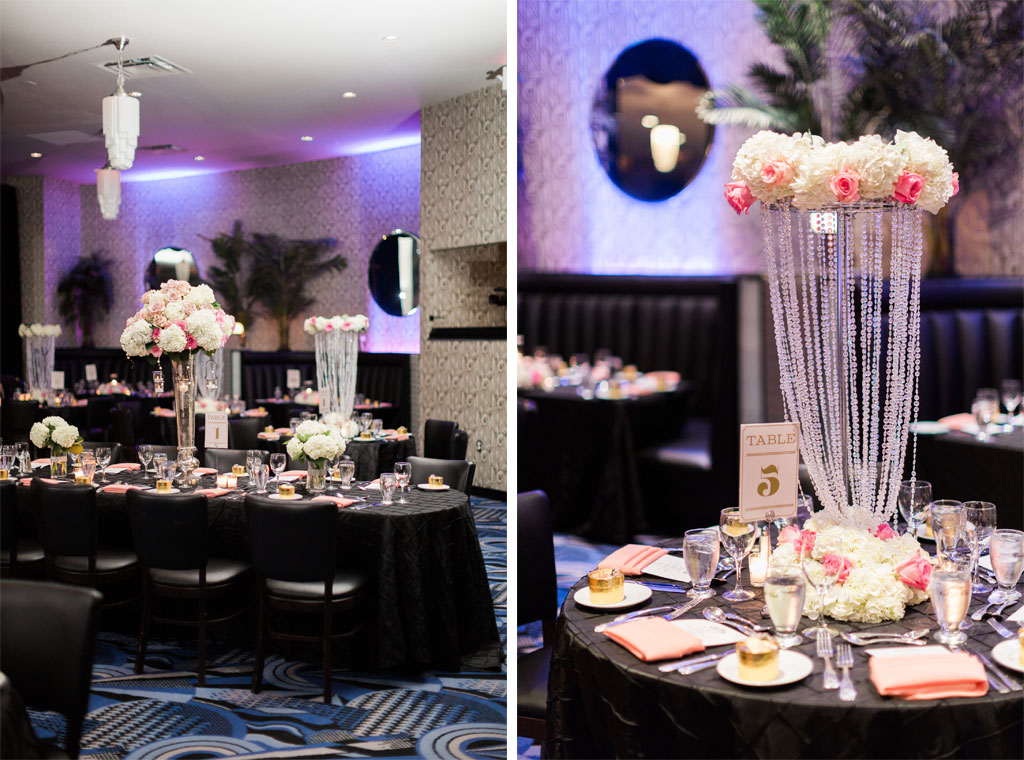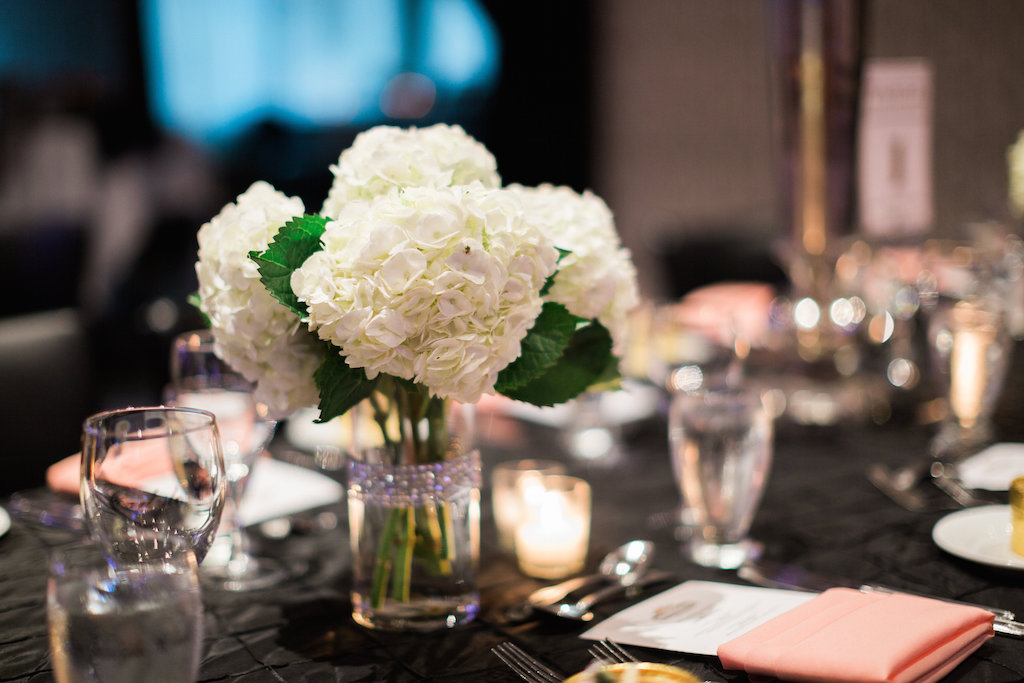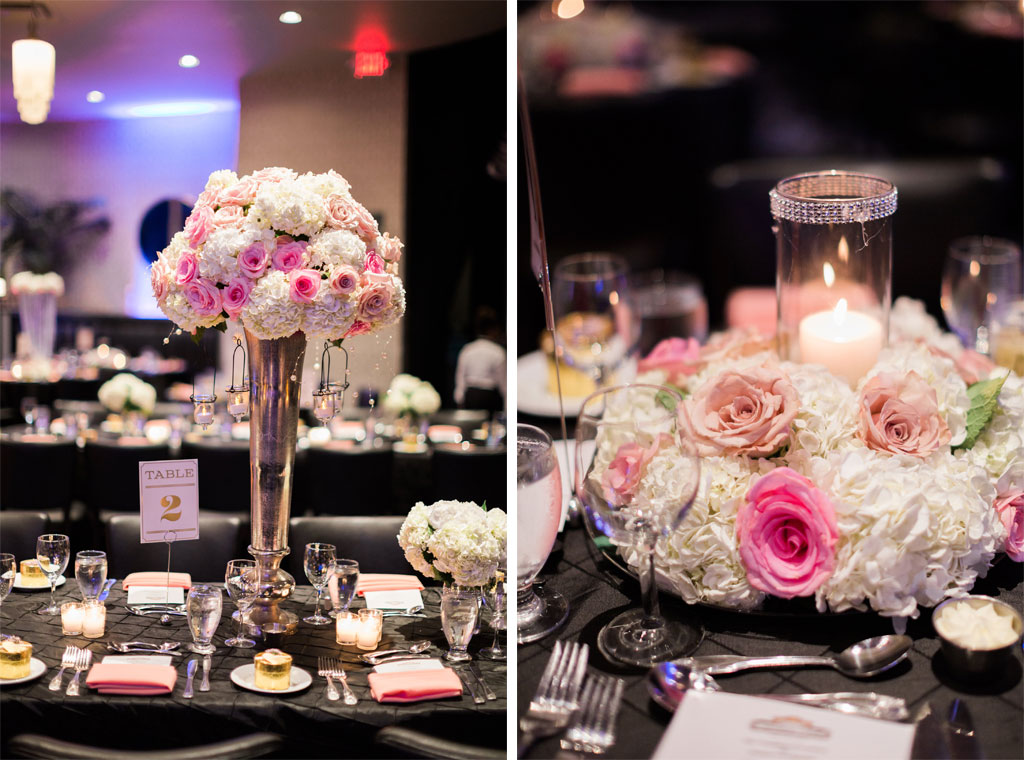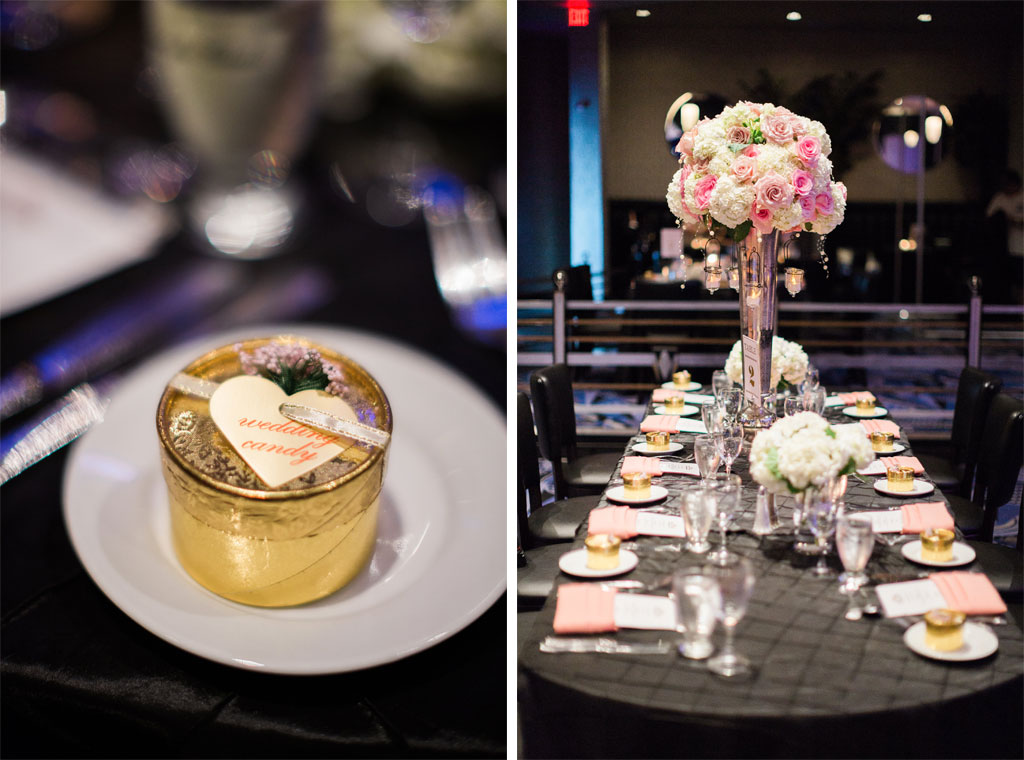 The pair hosted their ceremony at a church and took portraits around Old Town Alexandria before moving to The Carlyle Club for their pink-and-black reception. A polaroid guest book welcomed guests into the party, where Kelly and Ramiro danced to "I Won't Give Up" by Jason Mraz.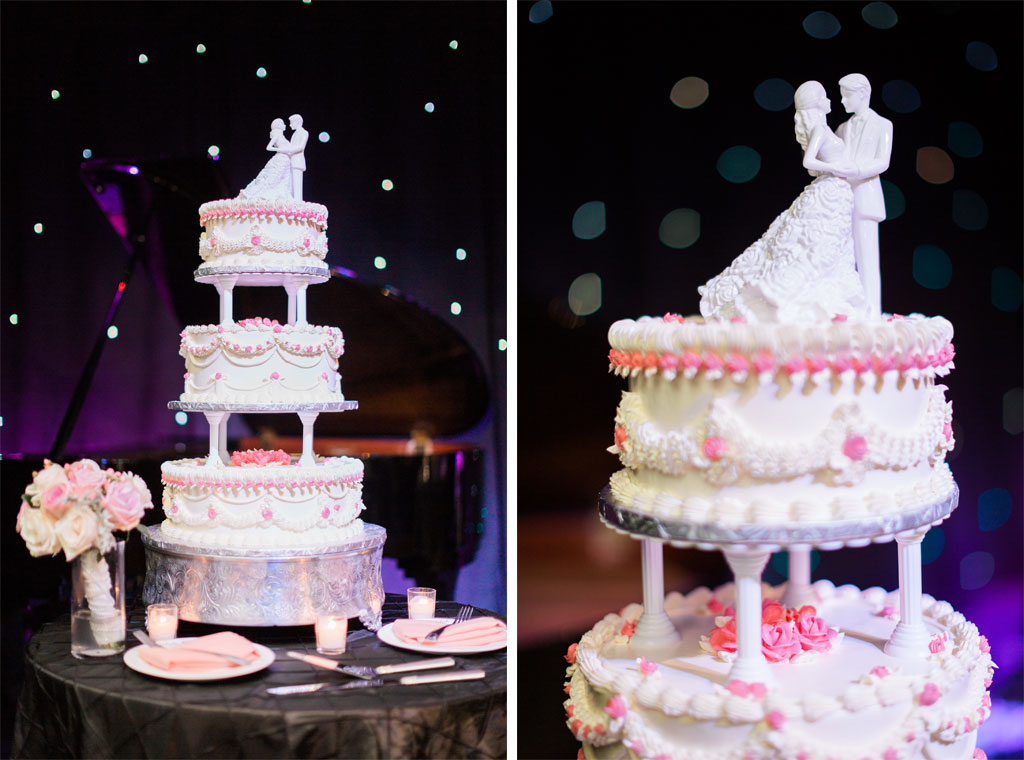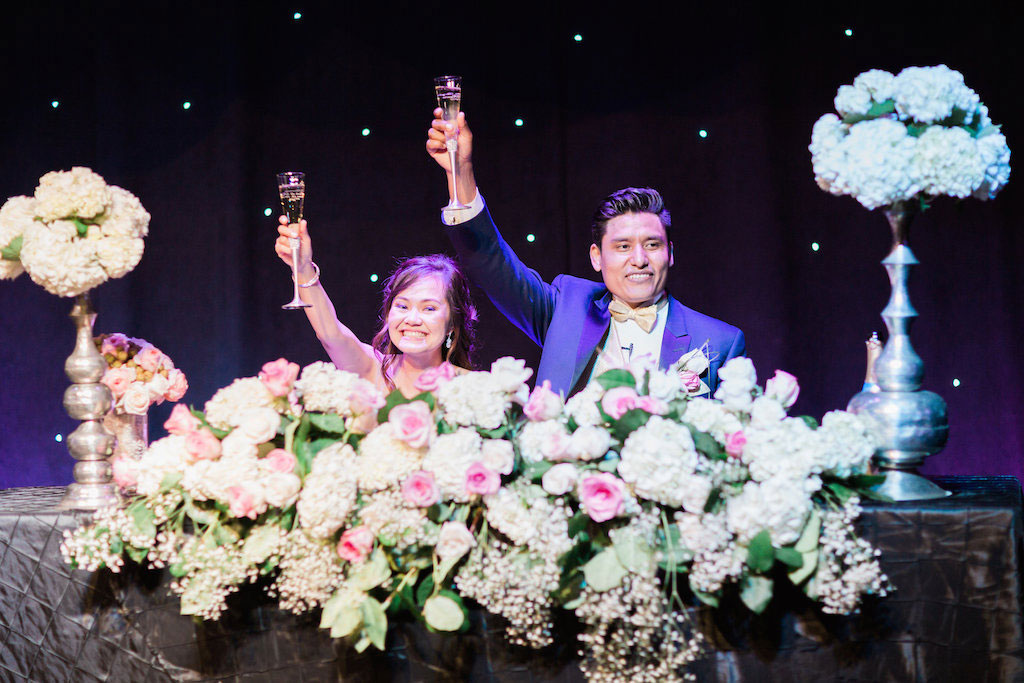 After cutting into their three-tiered vanilla, chocolate, and strawberry cake, the newlyweds brought the celebrations to a close, with plans to honeymoon in Cancun.
VENDORS
Ceremony Venue: St. Anthony's of Padua Catholic Church | Reception Venue: The Carlyle Club | Photographer: Andy Li of Sincereli | Event Coordinator: Diana Maravilla | Florist: Khoa Truong | Transportation: A1 Limo & Tours | Videographer: Sincereli
Looking for a cool reception space to host your wedding? Start with our list of the area's best.