High school sweethearts, Teresa Niemiec and Matthew Landsberg connected after being out of touch with one another for fifteen years. Their stately Christmas-themed wedding and reception afterwards at the Willard InterContinental Hotel proved to be as beautiful as their reunion. Take a look at the elegant photos below, shot by Procopio Photography.
Like B&G on Facebook | Follow B&G on Instagram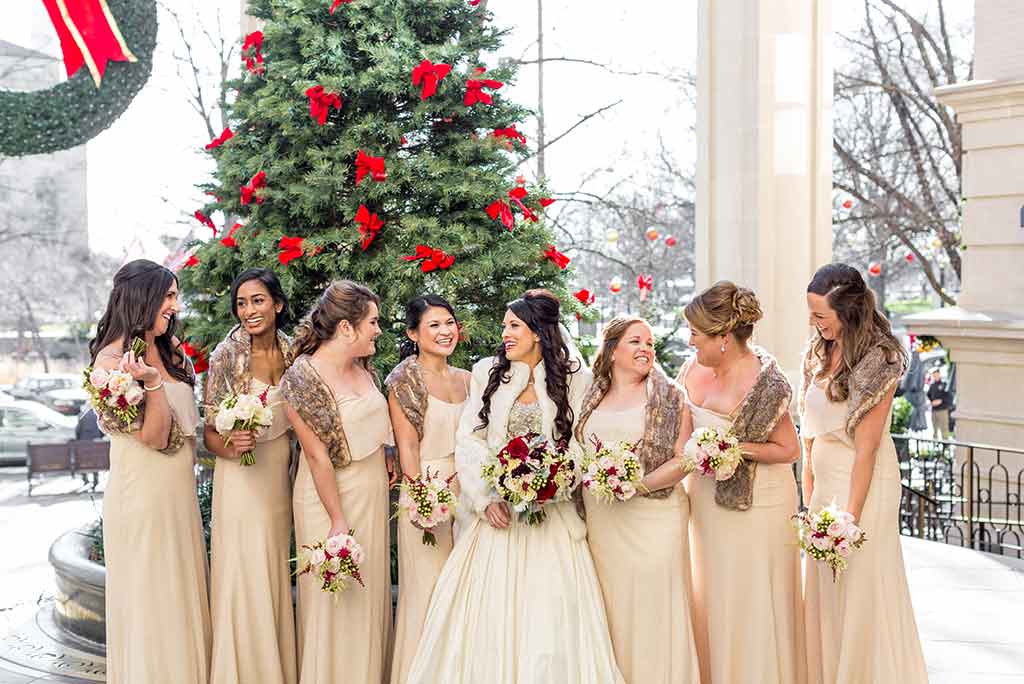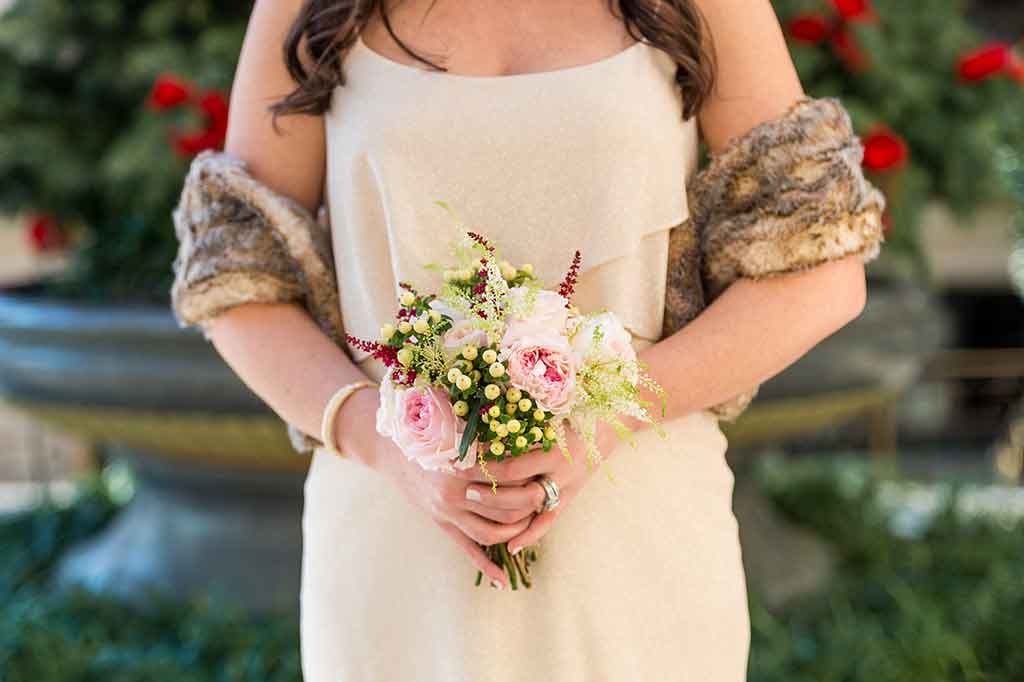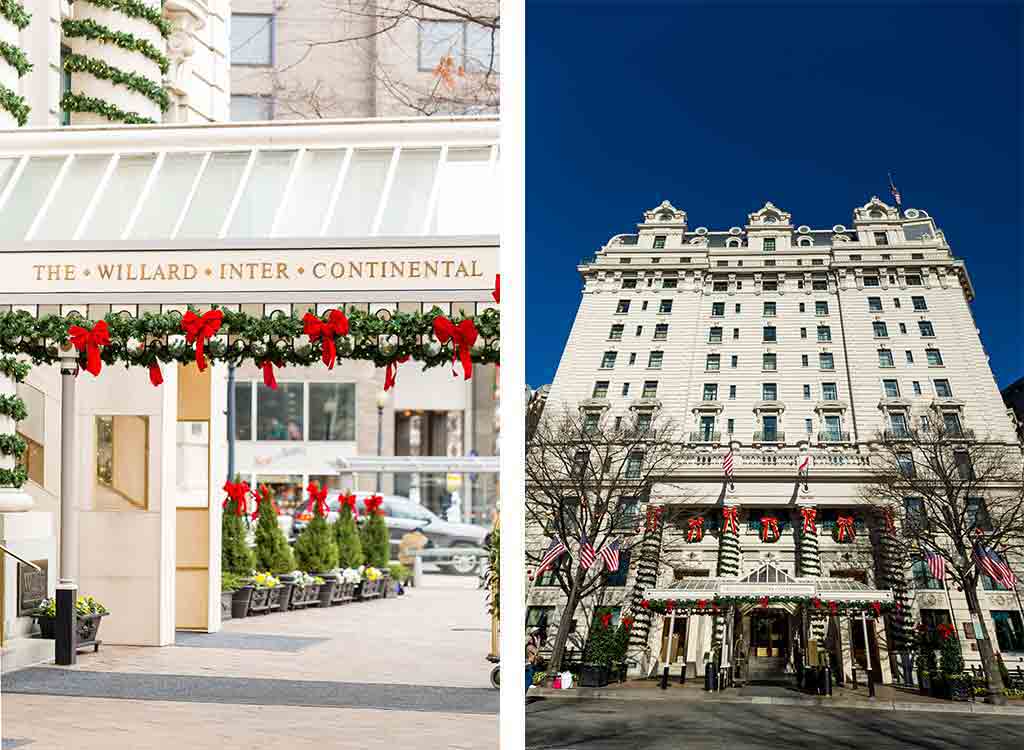 Teresa and Matt first met in high school, when Teresa took a summer job lifeguarding. Though she took the job to make some extra money (and maybe pick up a tan), the job brought an unexpected perk in the form of a skilled swimmer named Matt. They met and immediately hit it off.  The two quickly became inseparable, spending weekends sailing on Matt's family boat, "Tanqueray," out on the Chesapeake Bay. But when the time came to head to college three years later, the pair went their separate ways. Fifteen years later, Teresa was spending time in her hometown of Frederick when she heard terrible news. Matt's brother, Neil, had passed away. Teresa, who had always had a special place in her heart for her first love and his family, knew she needed to reach out. After fifteen years, they met up at Bar Dupont. "After that evening, I had fallen in love again. Matt was the same handsome, kind, fun-loving, and adventurous person," Teresa explains, "We picked up right where we left off."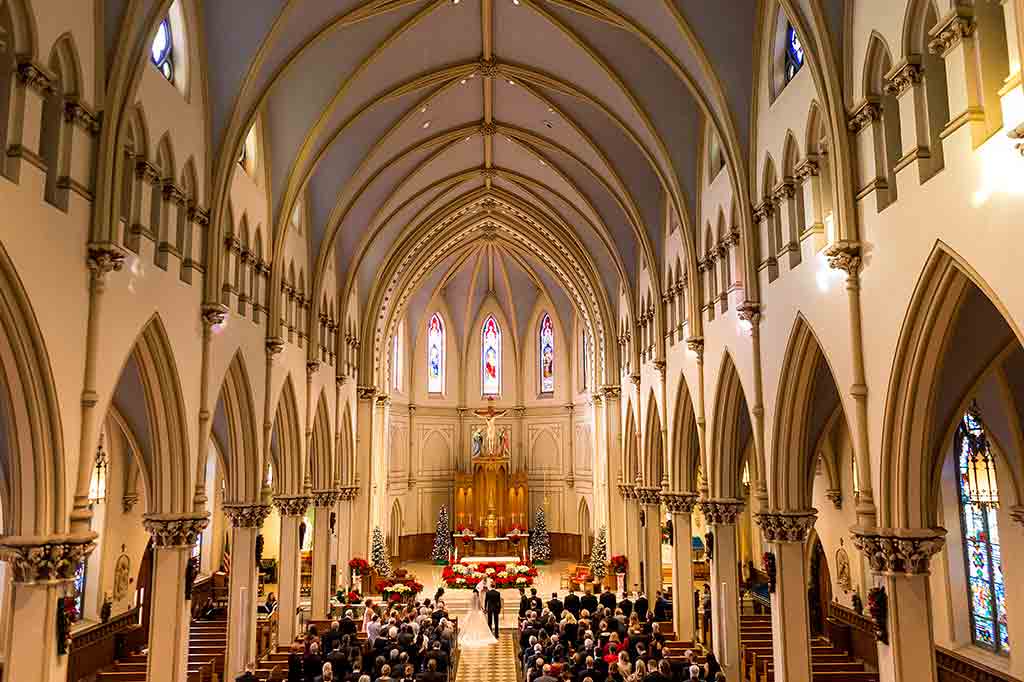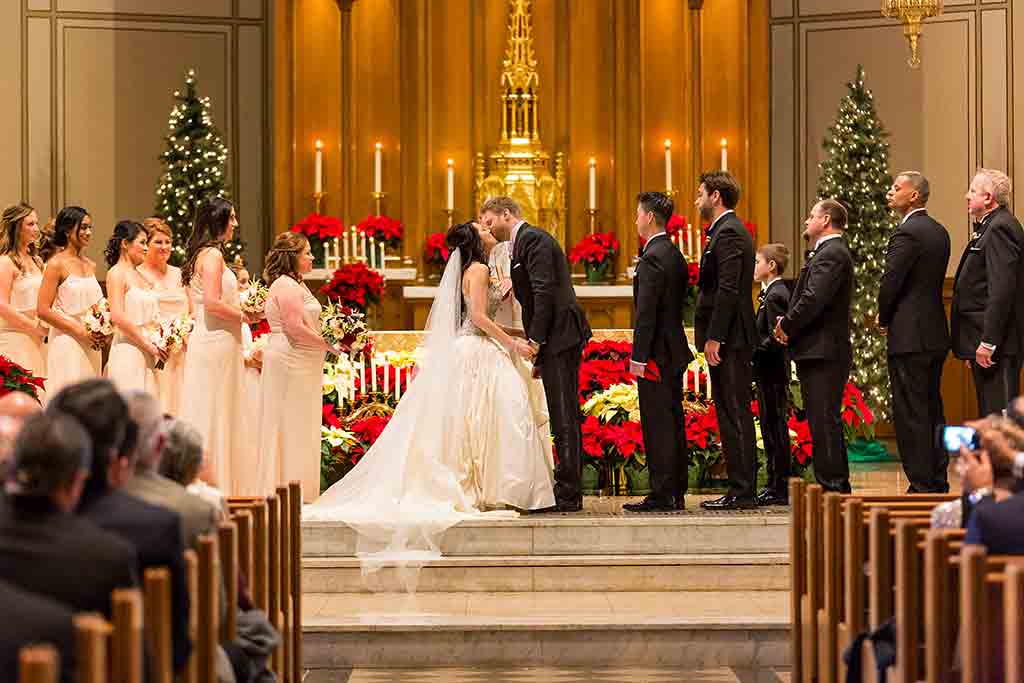 After a year and a half dating, Matt proposed on a quiet Sunday at the Spanish Steps in Dupont. He hung a bouquet of flowers in a tree near the steps, and waited for Teresa's curiosity to take over. When they went to investigate, he took the bouquet down and began removing flowers from it one-by-one. Each stem was wrapped with a paper flag printed with a word describing their relationship: Adventurous. Fun. Loyal. At the last word, "Forever," he got down on one knee.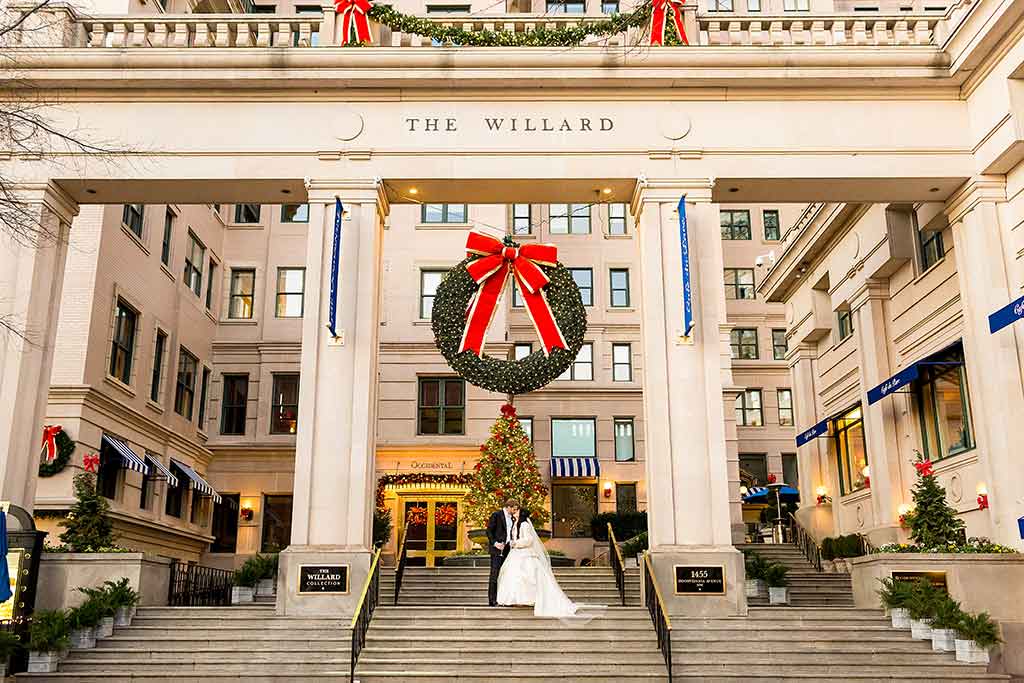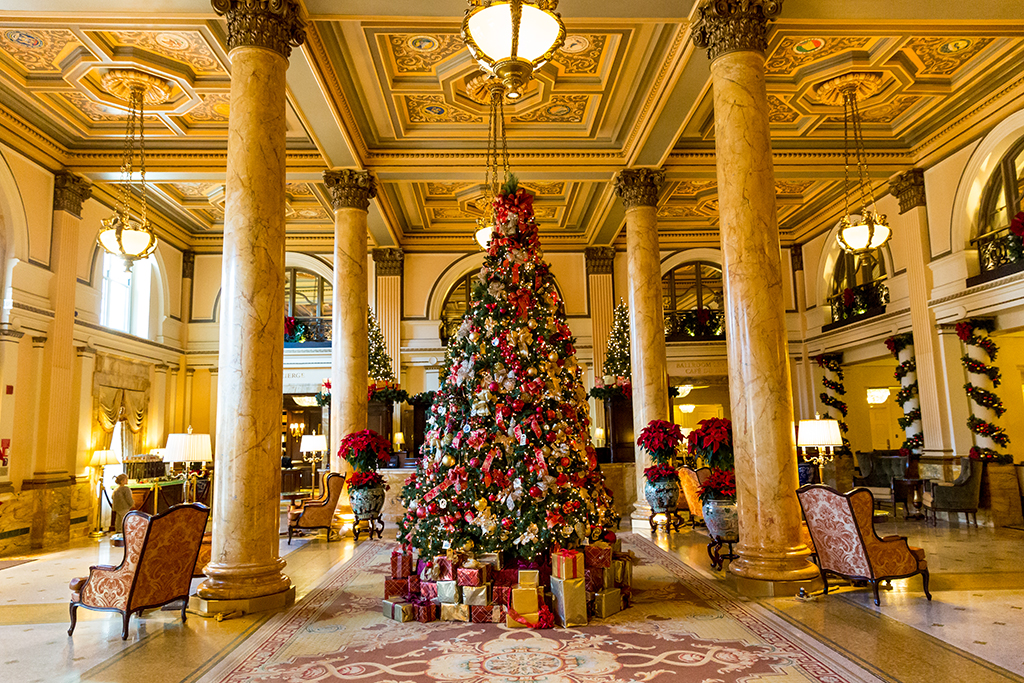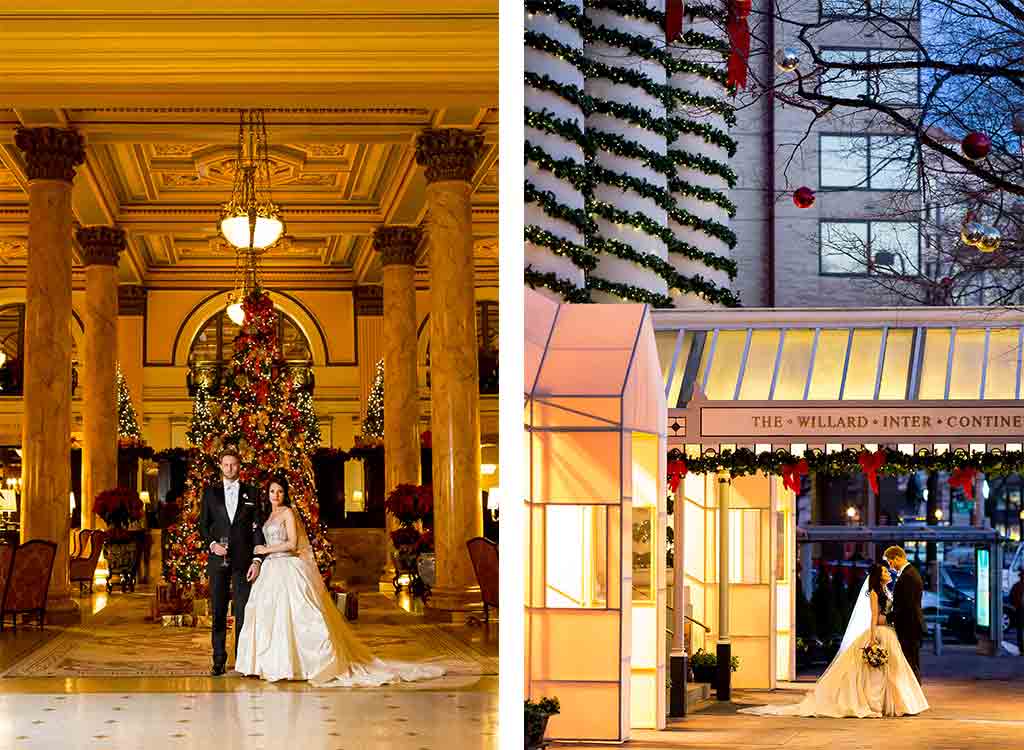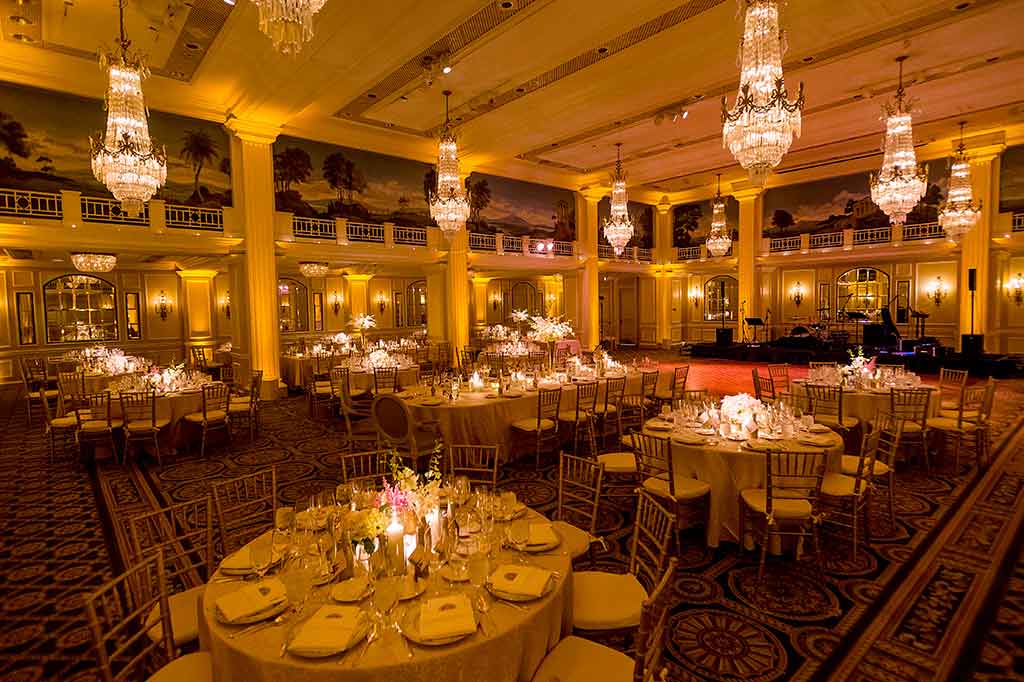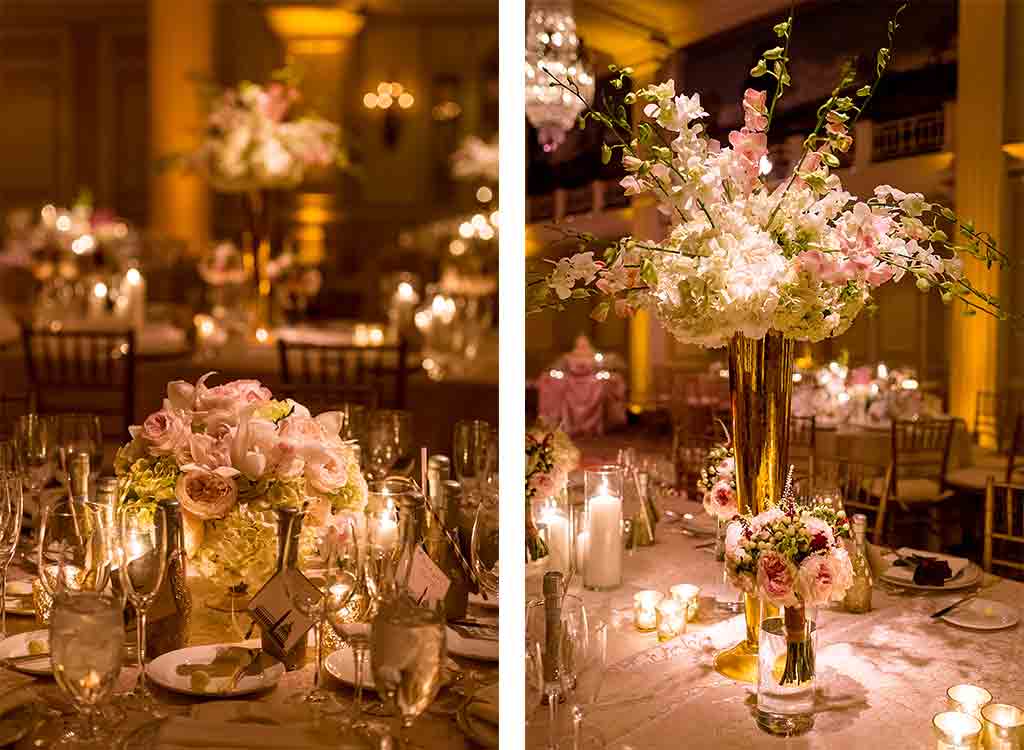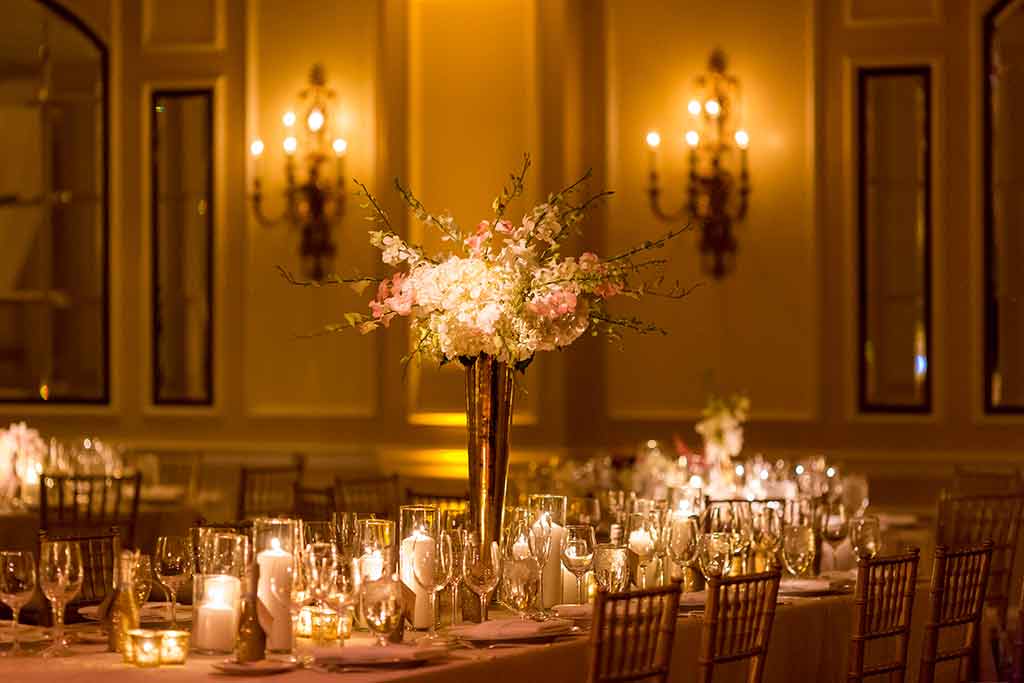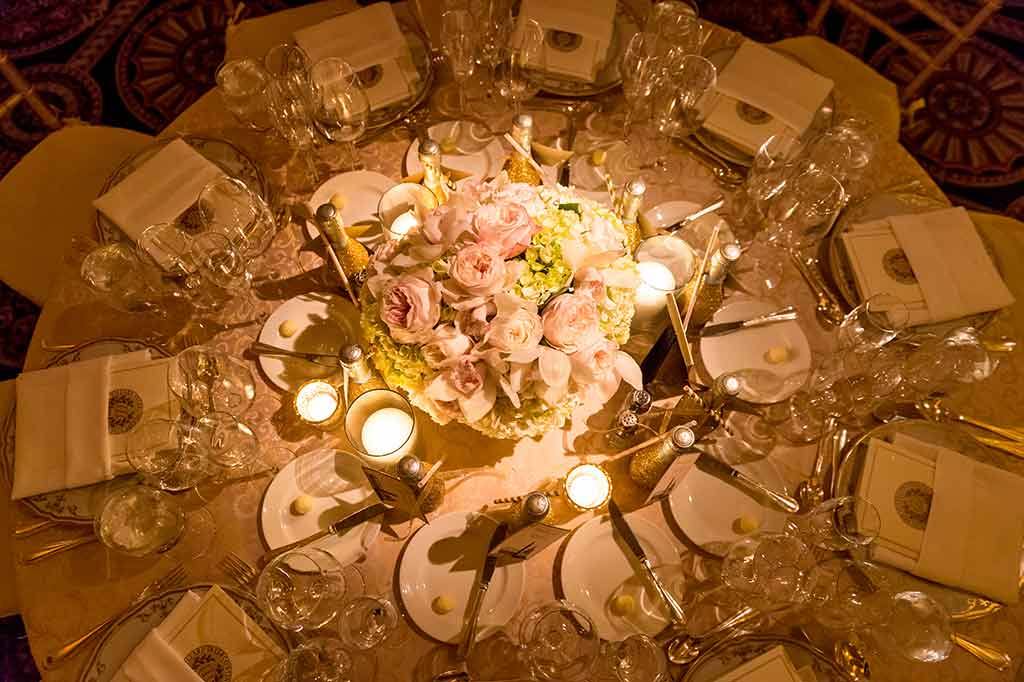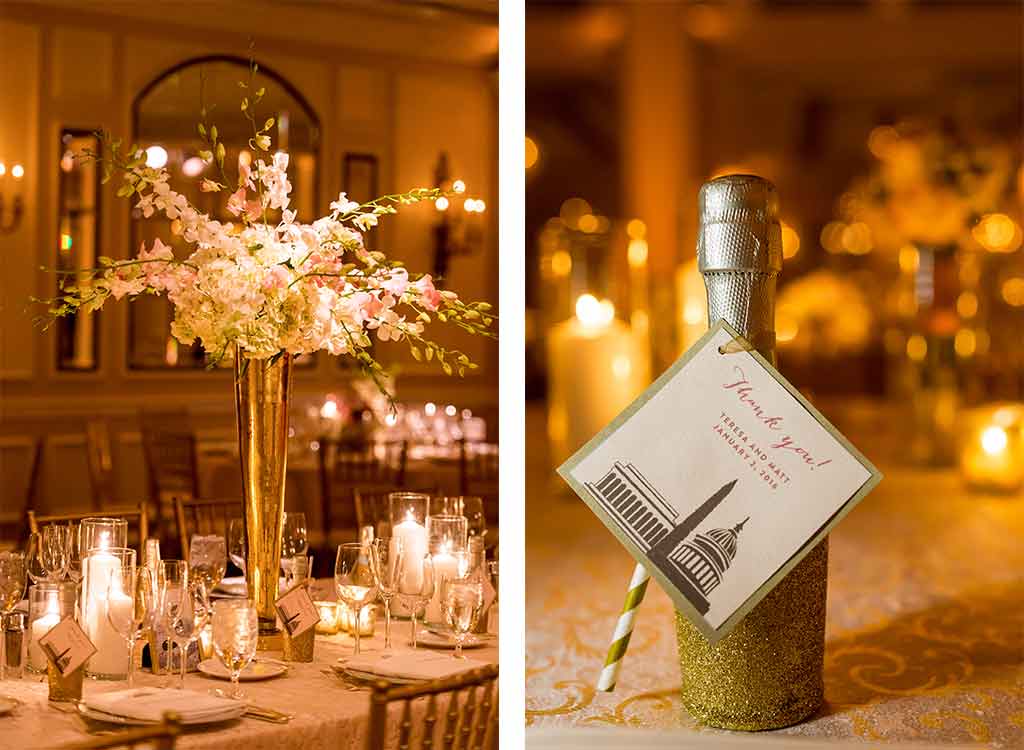 For the wedding, the bride wore an Ines Di Santo gown, accented with a fur jacket and a bouquet of pink and red roses dotted with dusty miller and hypercium berries. The couple married in St. Dominic Catholic Church, before heading to the Willard InterContinental Hotel for their reception. The party took a cue from the holiday wreaths and elegant garlands, incorporating shades of maroon, sage, blush, and gold, for a festive gathering that captured the joy of the season. They kicked things off with a dance to Billy Joel's "Just The Way You Are."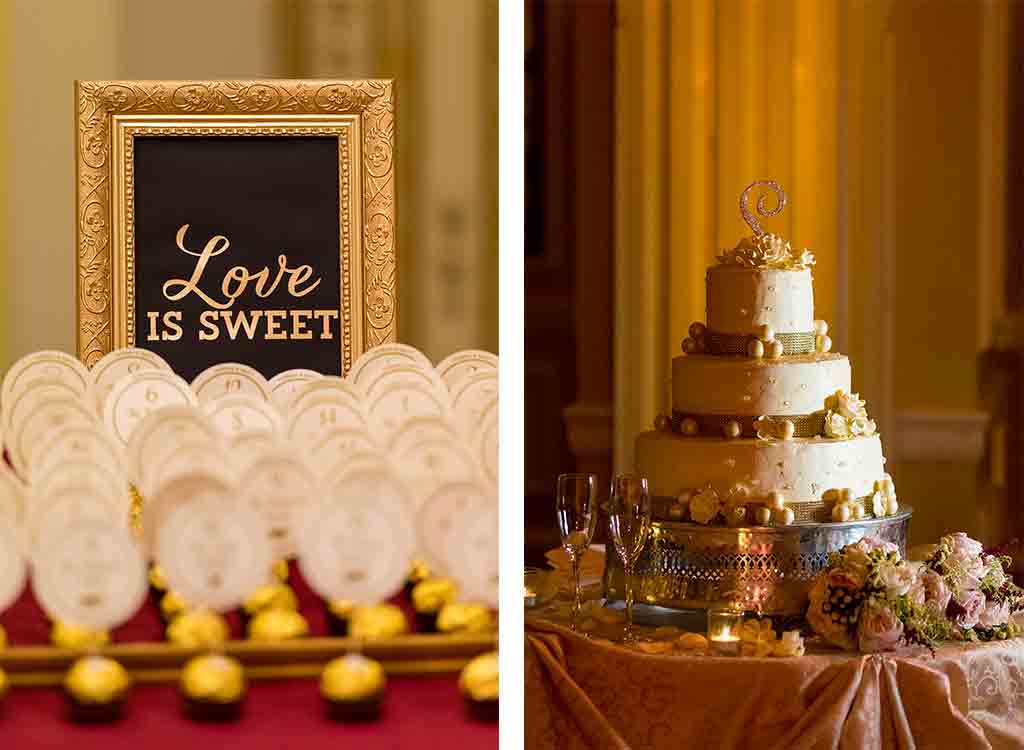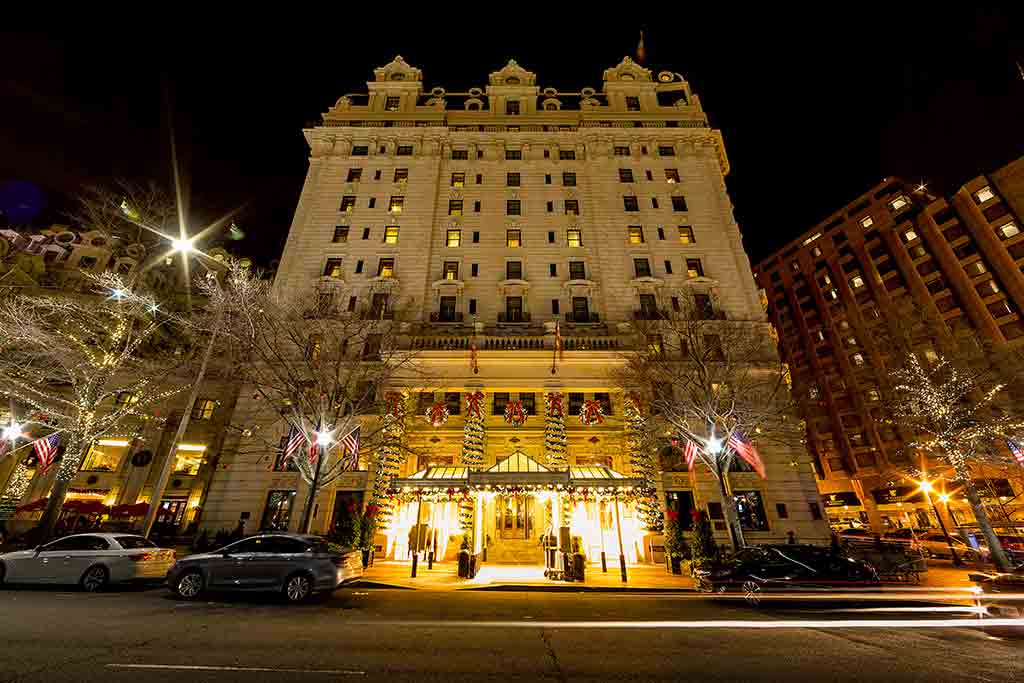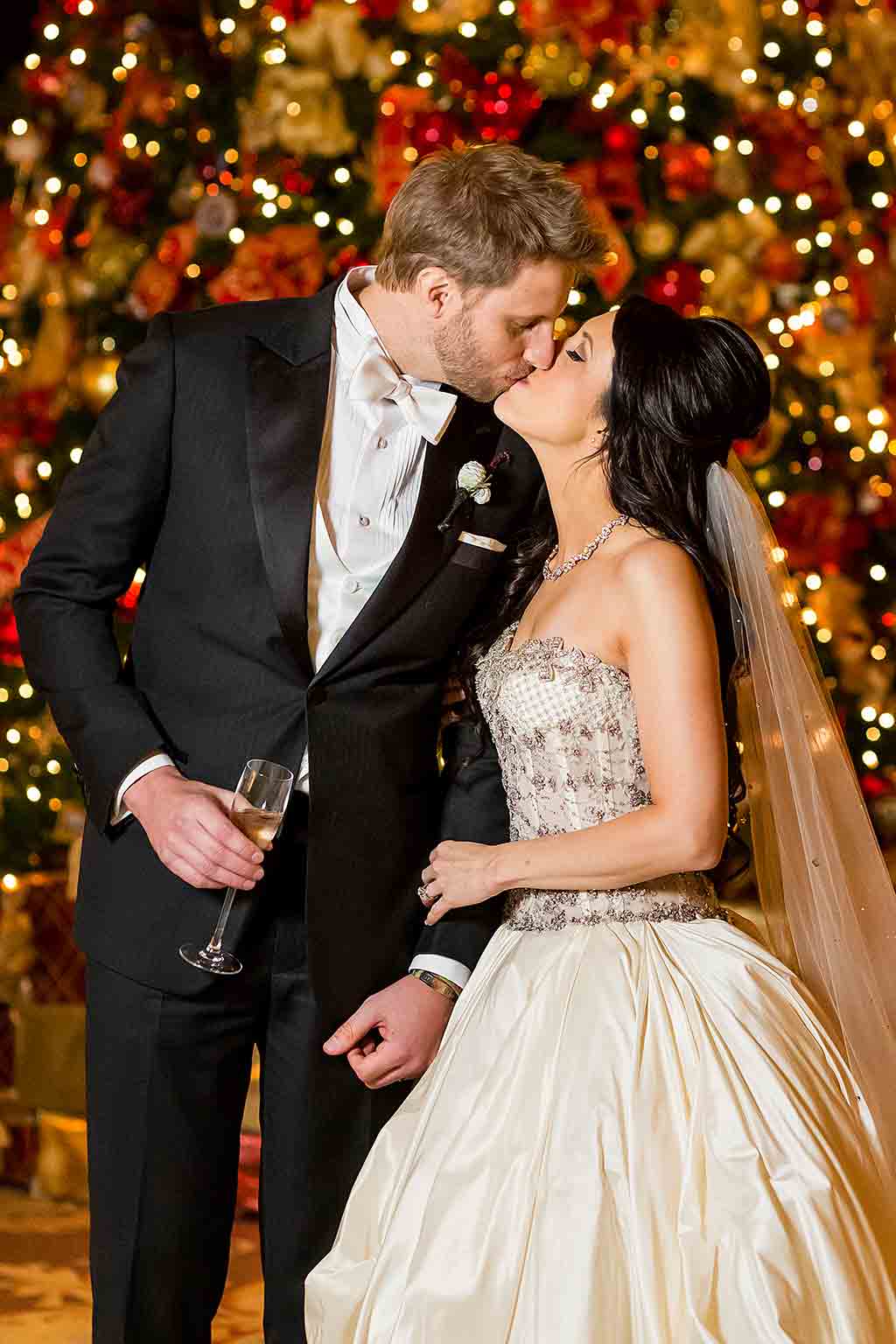 But the most special part of the wedding was the tribute to Matt's brother Neil, who had brought Teresa and Matt back together. Neil was one of the best men (in spirit), and a second member of the groom's party carried Neil's Special Operations Red Beret throughout the ceremony. At the head table during the reception, Neil's beret and a rose were set at an empty place setting in a touching tribute. After the reception, guests were sent home with mini bottles of Prosecco hand-decorated by the bride and her friend, a perfectly appropriate end to a holiday union. Then, the couple set off for a weekend "mini-moon" at the Salamander Resort & Spa in Middleburg, Virginia.
VENDORS
Ceremony Venue: St. Dominic Catholic Church | Reception Venue: The Willard Intercontinental | Photography: Procopio Photography | Event Planner: Rebecca Dick of Blue Canary Events | Florist: Elegance & Simplicity | Bride's Gown: Ines Di Santo | Hair & Makeup: JKW Beauty | Groom's Attire: Eric Finn Custom Clothiers | Music: The Bachelor Boys | Invitations: Digby & Rose | Welcome Bag Cookies: Fresh Bakes | Transportation: Limousines Inc  | Videographer: Toy Box Productions
Bring your wedding reception to life with gorgeous floral decor with the help of the area's best florists.