Benjamin Bolitzer and Debra Kurshan decided to hold their wedding in the industrial-chic setting of local kitchen incubator the Mess Hall. From seasonal wildflowers and chalkboard menus to colorful graffiti walls, their wedding is proof that bold and unexpected venues are decidedly awesome. Check out the rad images from Lisa Boggs Photography below.
Like B&G on Facebook | Follow B&G on Instagram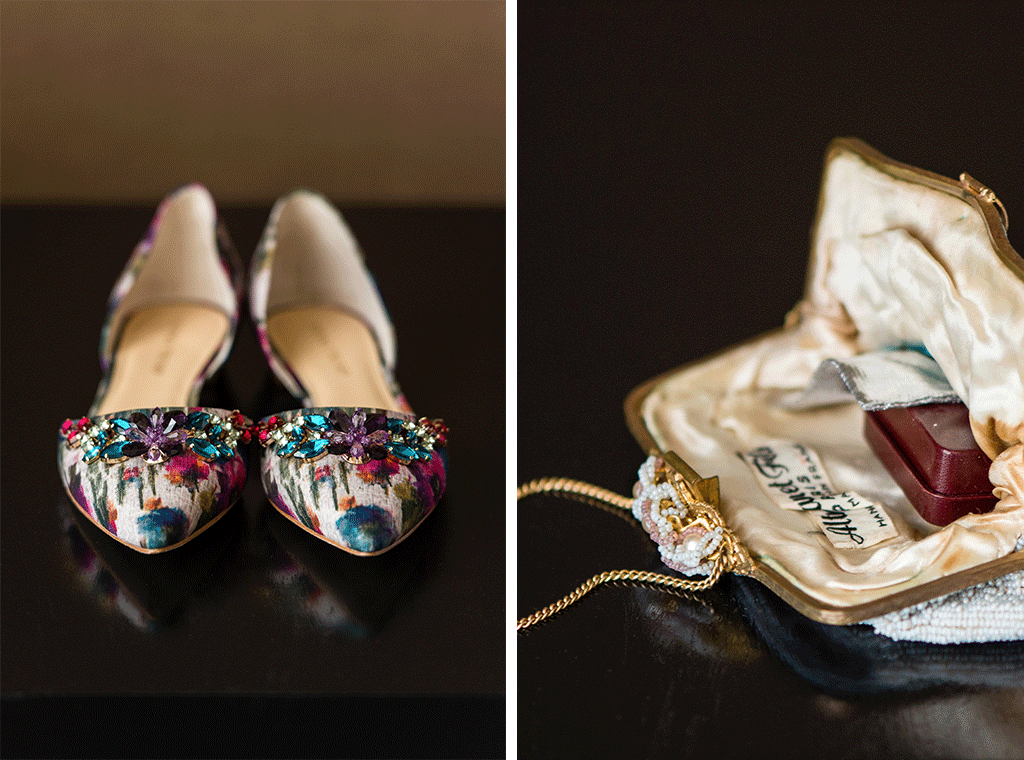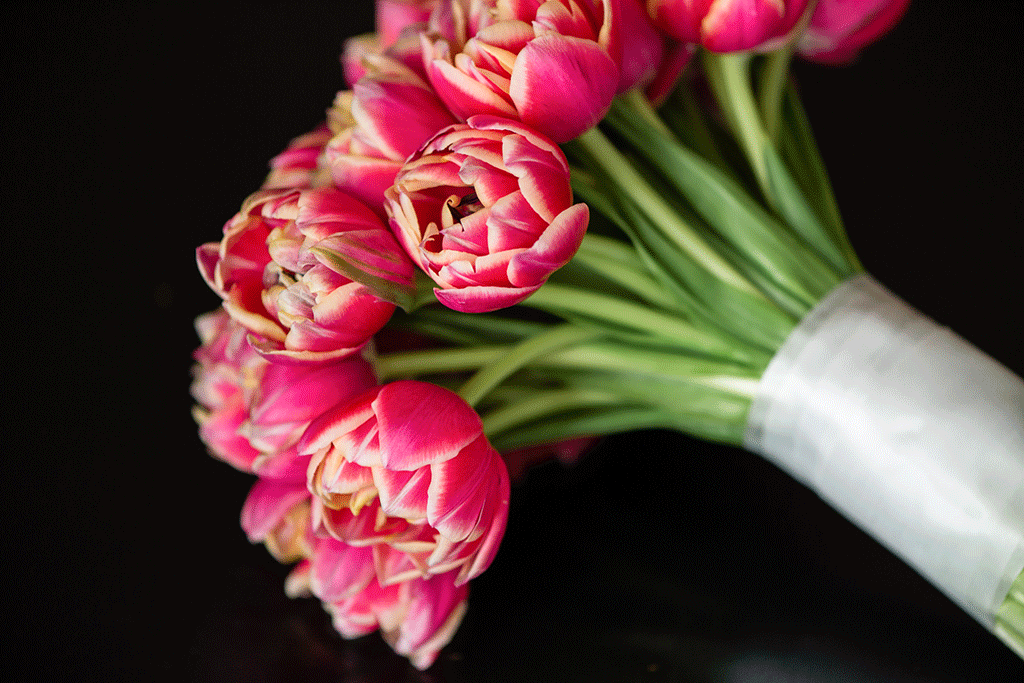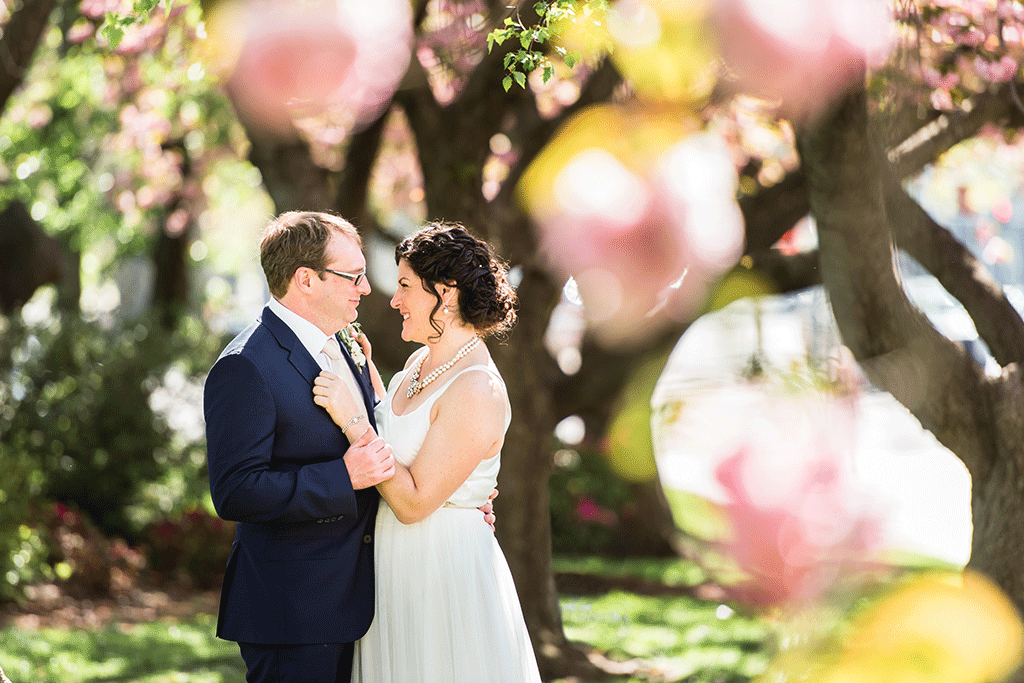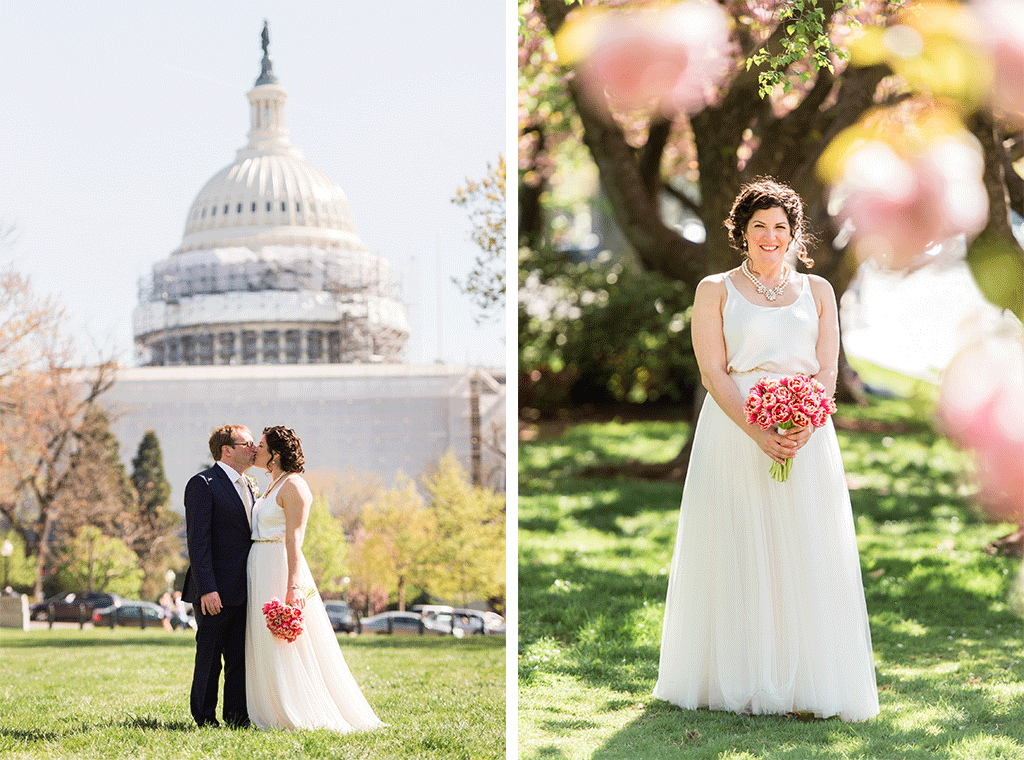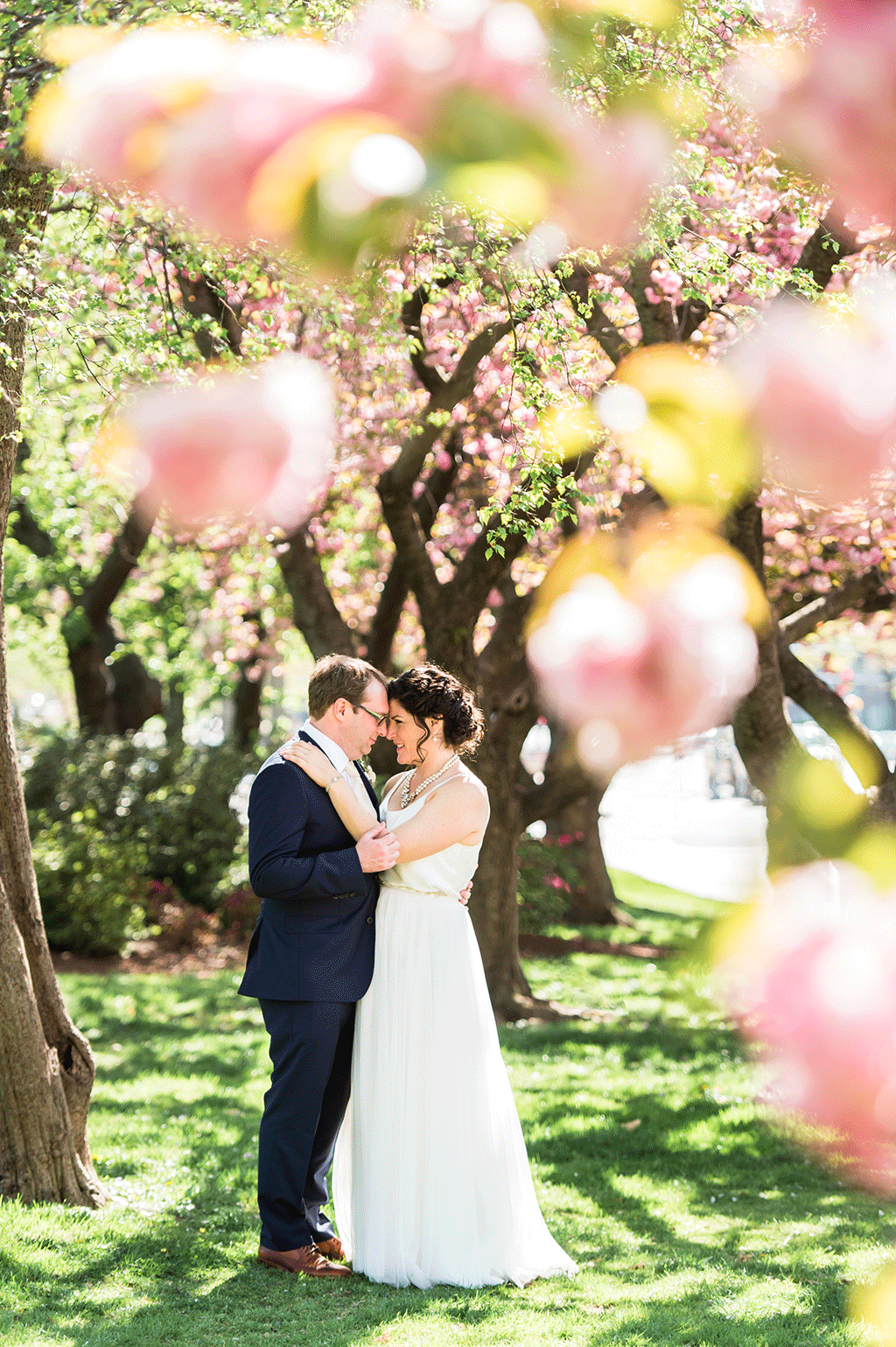 It all started with a mention of bagels. A friend of Debra's had put together an OkCupid profile for her online, writing that she had attended Columbia University and was a big fan of the doughy breakfast rings. Benjamin messaged her asking if she was familiar with a particular bagel shop near Columbia's campus. They discovered that the shop in question had closed, but their bond was solidified.
Their first date took place on a rainy day at Cakeroom, where they sipped coffee and nibbled chocolate cake and Nutella cookies. Little did they know that in less than two years they'd be putting in an order for a wedding cake at the very same bakery.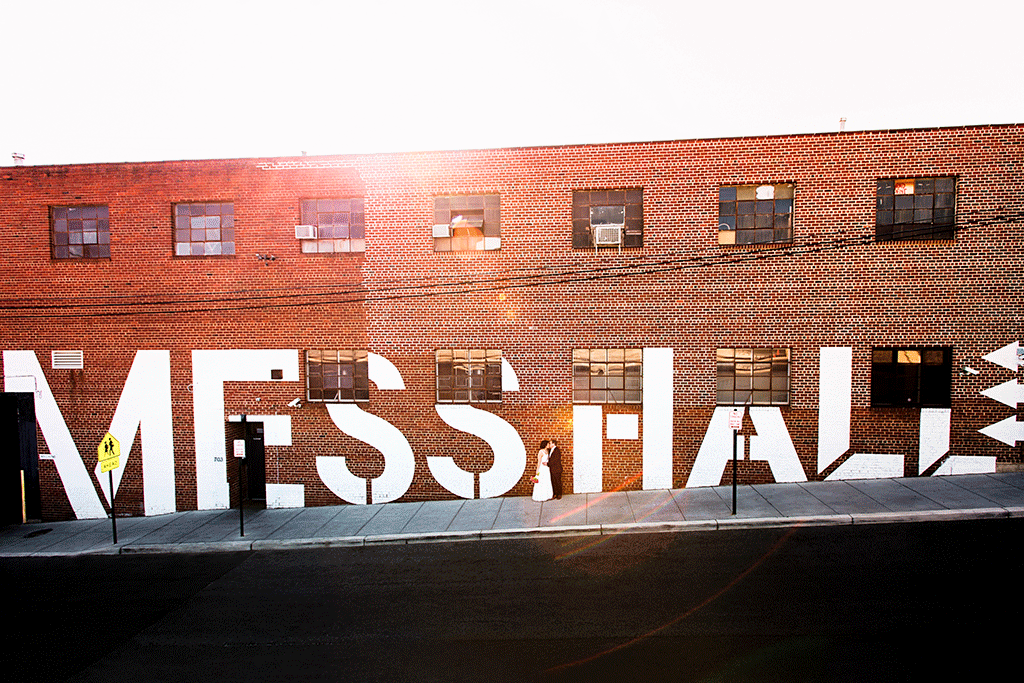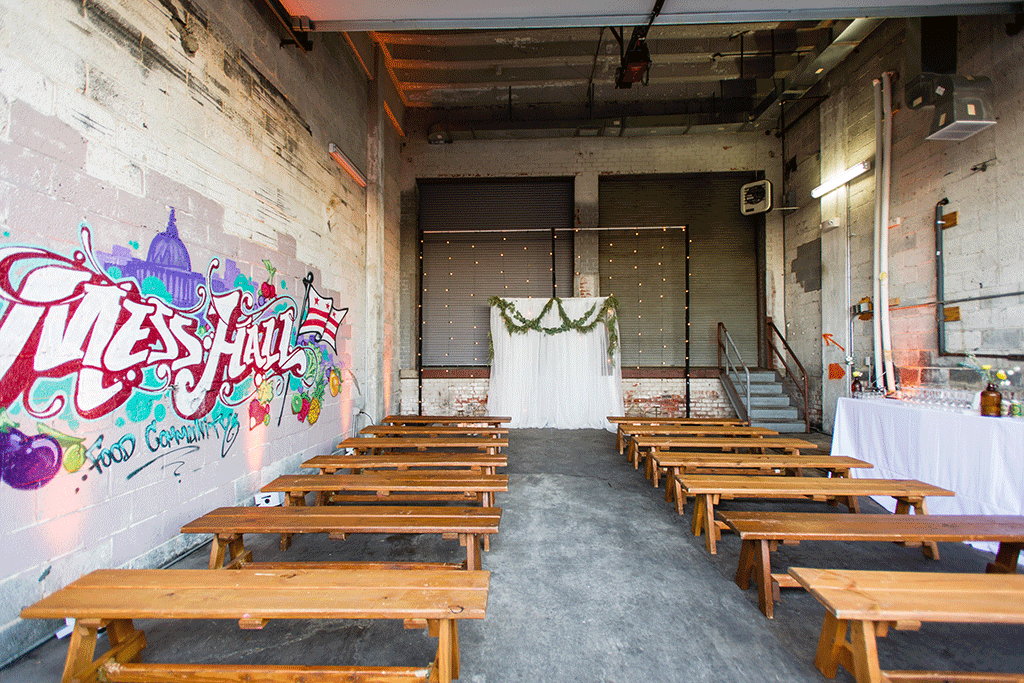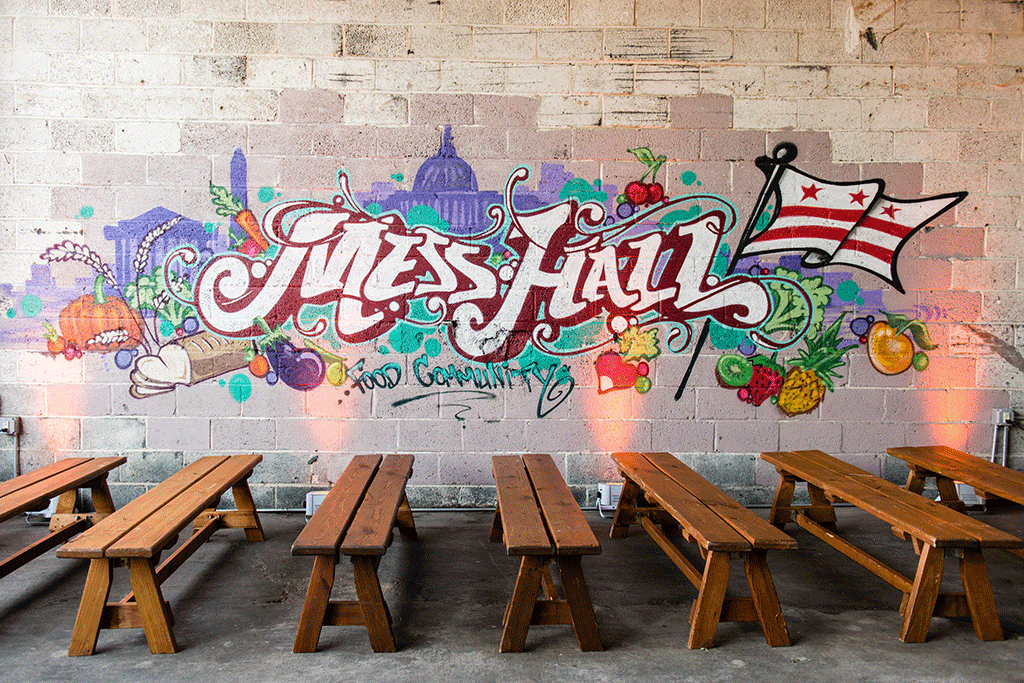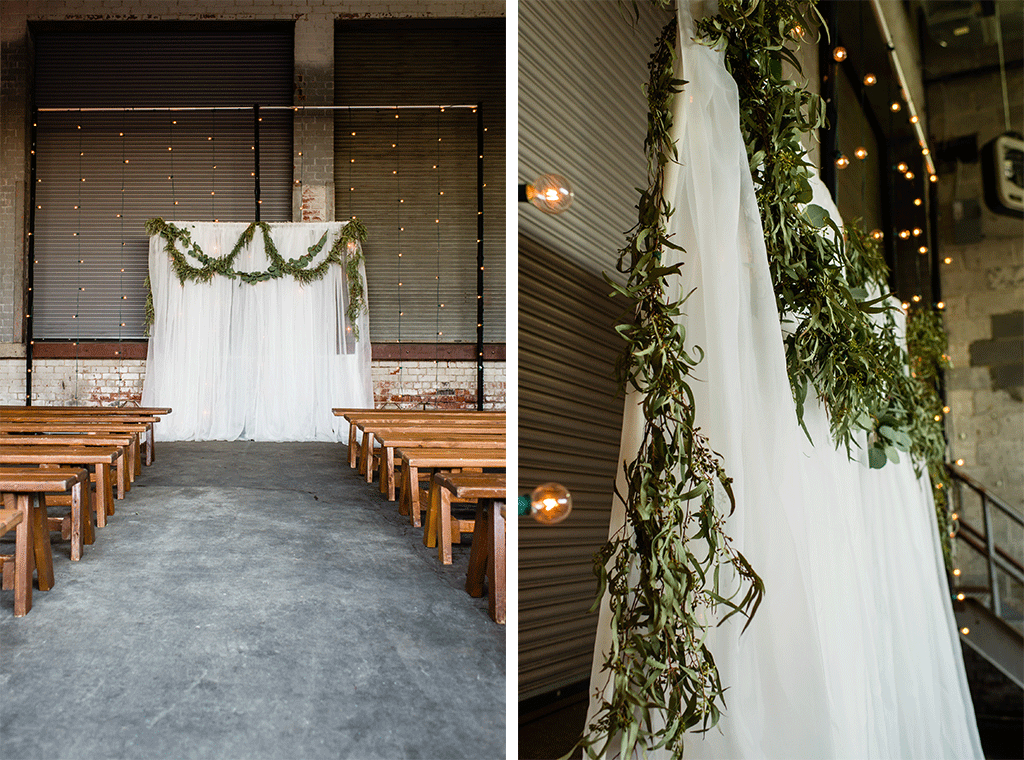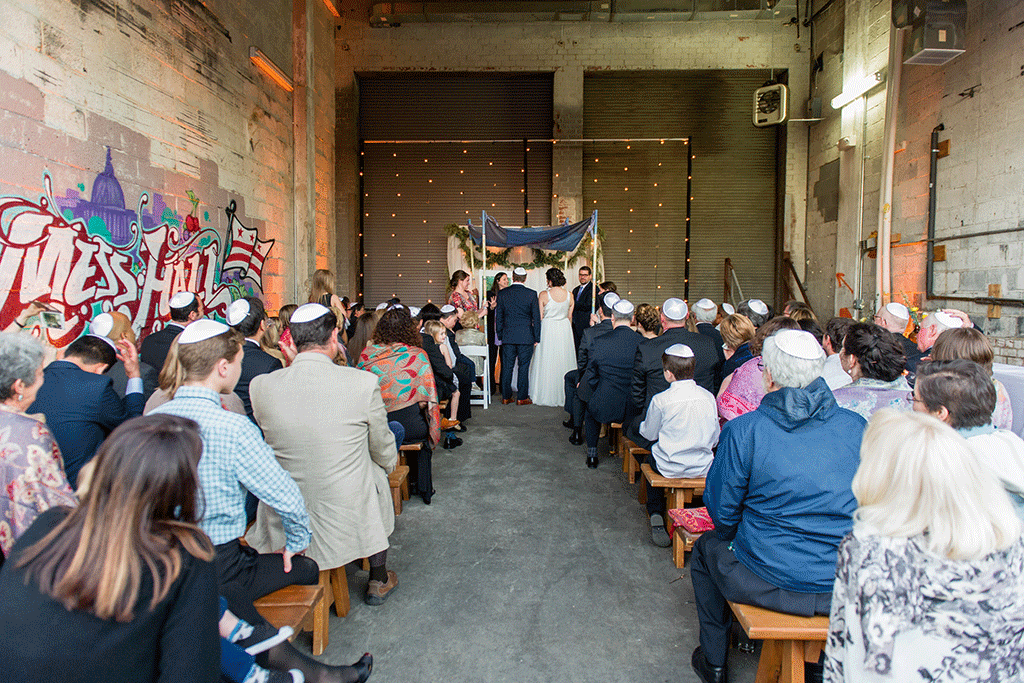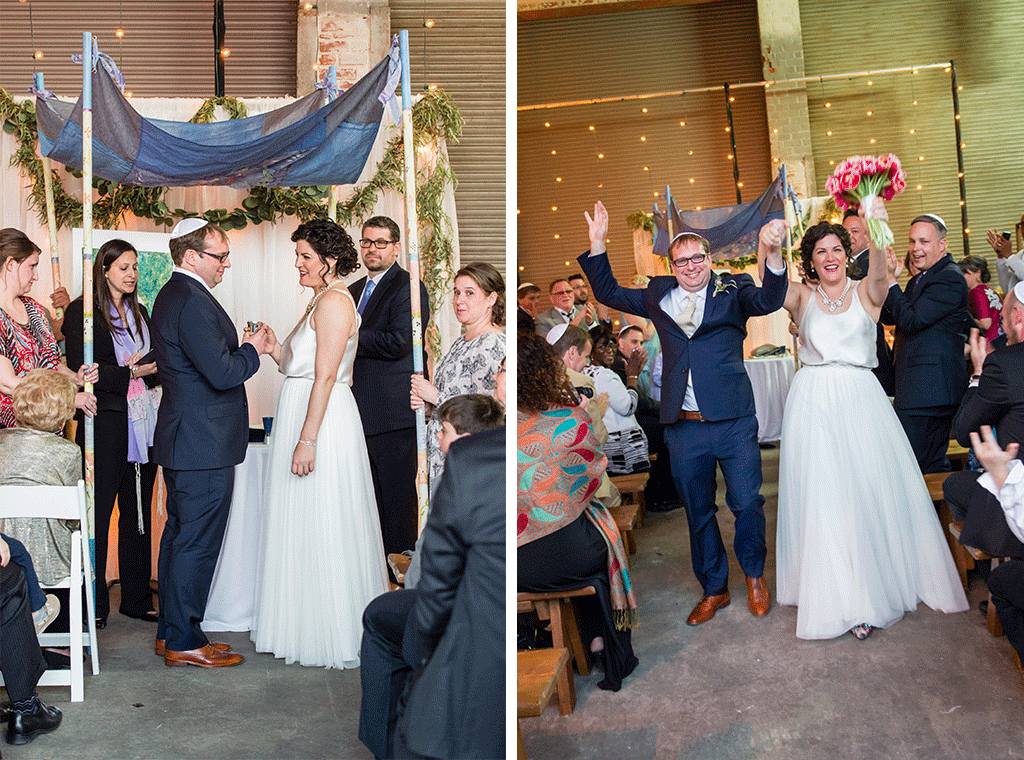 After seven months of dating, the couple took a trip to Iceland together. Afterwards, they decided to get engaged. They waited two months before sharing the news. When it came to choosing a wedding venue, the two food lovers decided on DC's Mess Hall, a popular kitchen incubator typically used for cooking classes, supper clubs, pop-up dinners, and other industry events. The ceremony took place on a transformed loading dock, after which guests meandered inside the decked-out warehouse for cocktails like the "Ginger Man" a bourbon and ginger concoction made with rosemary, simply syrup, and seltzer.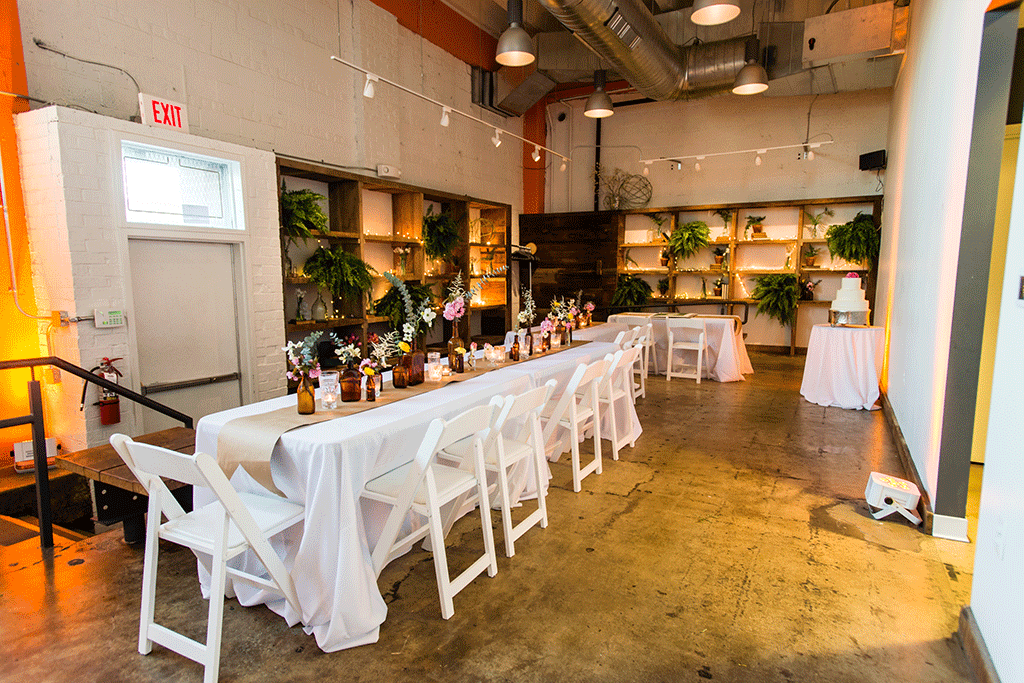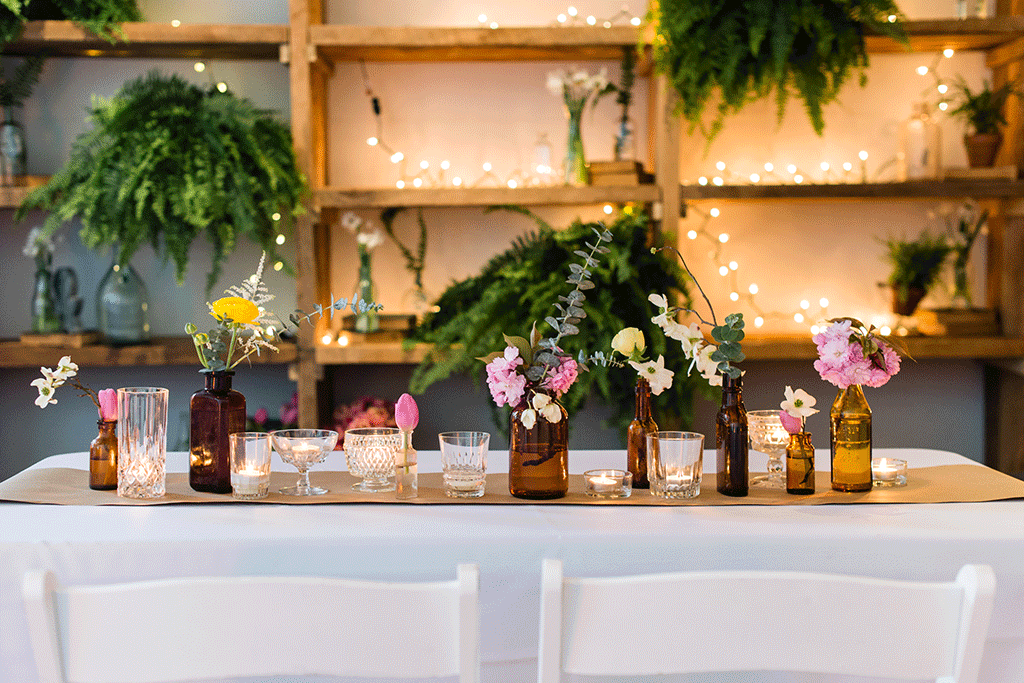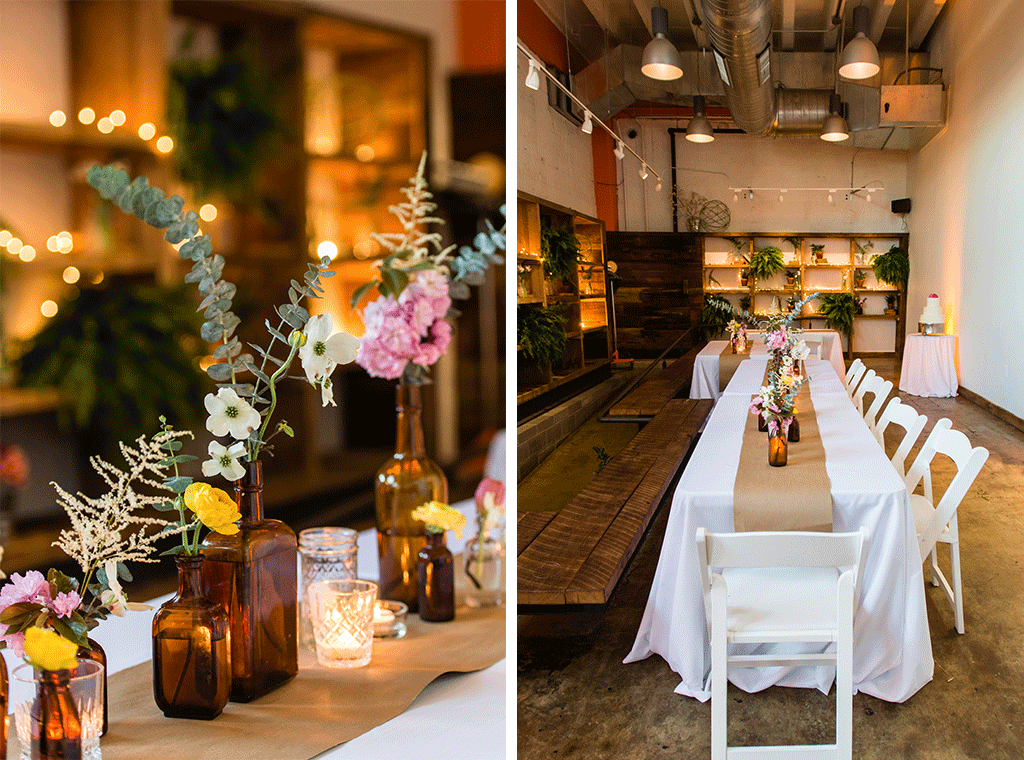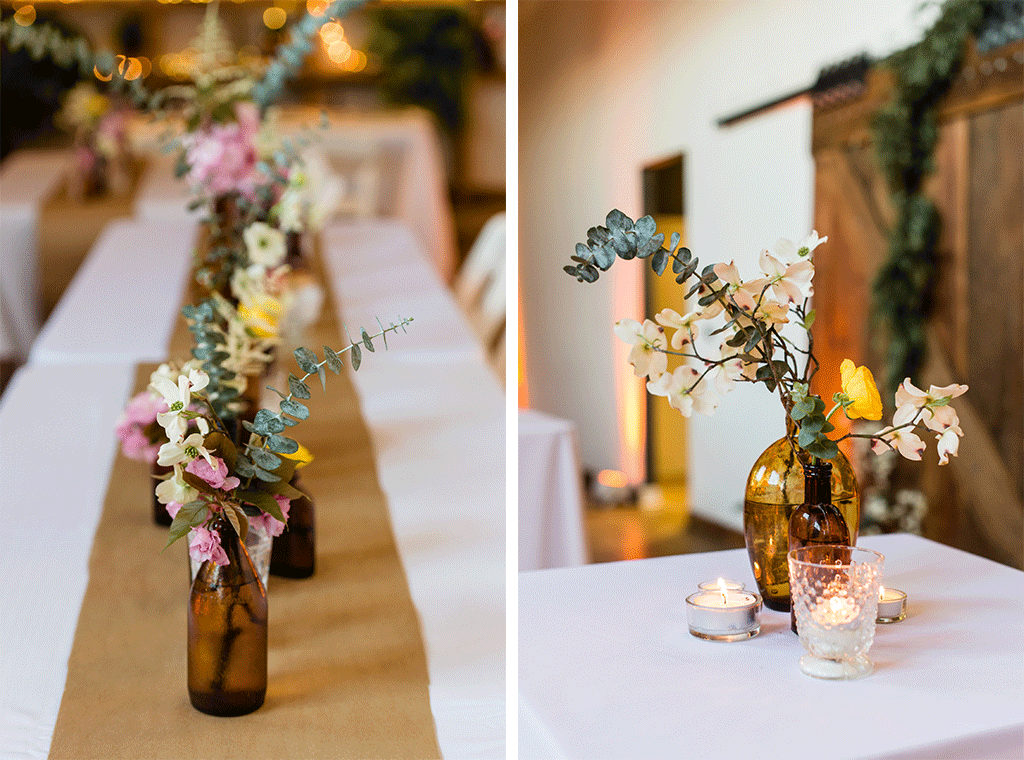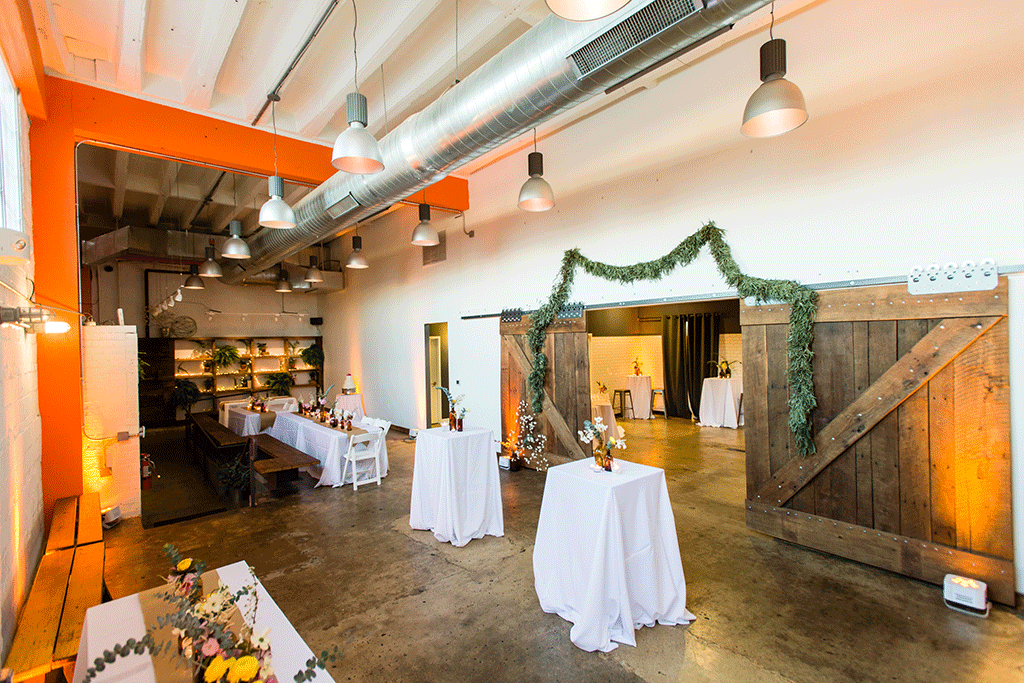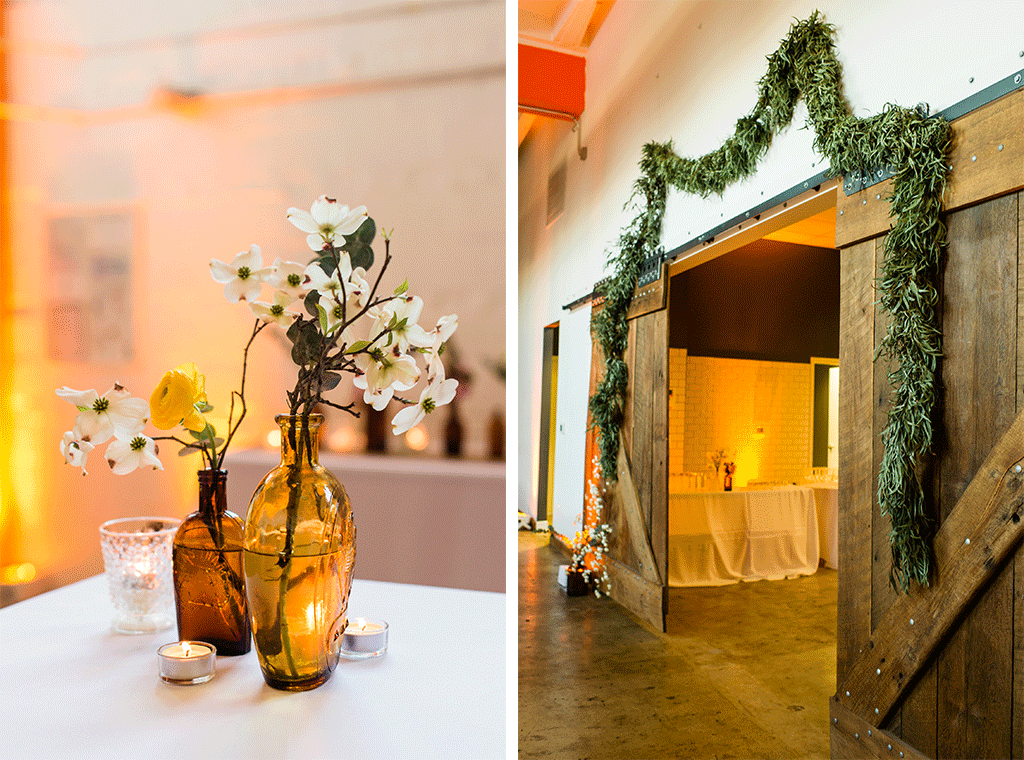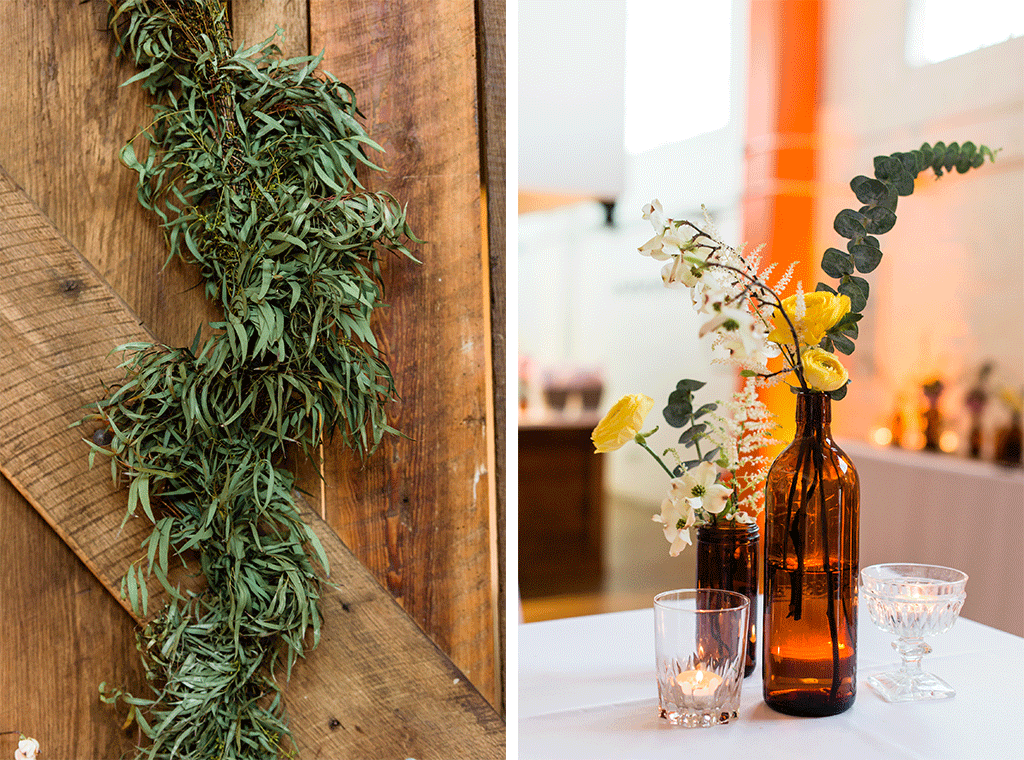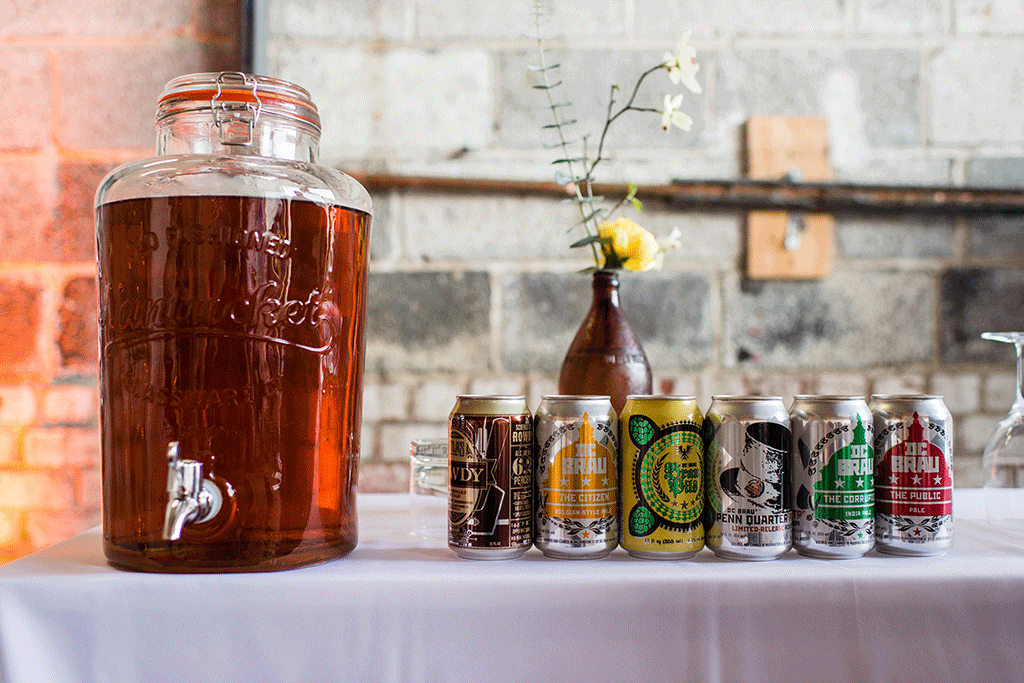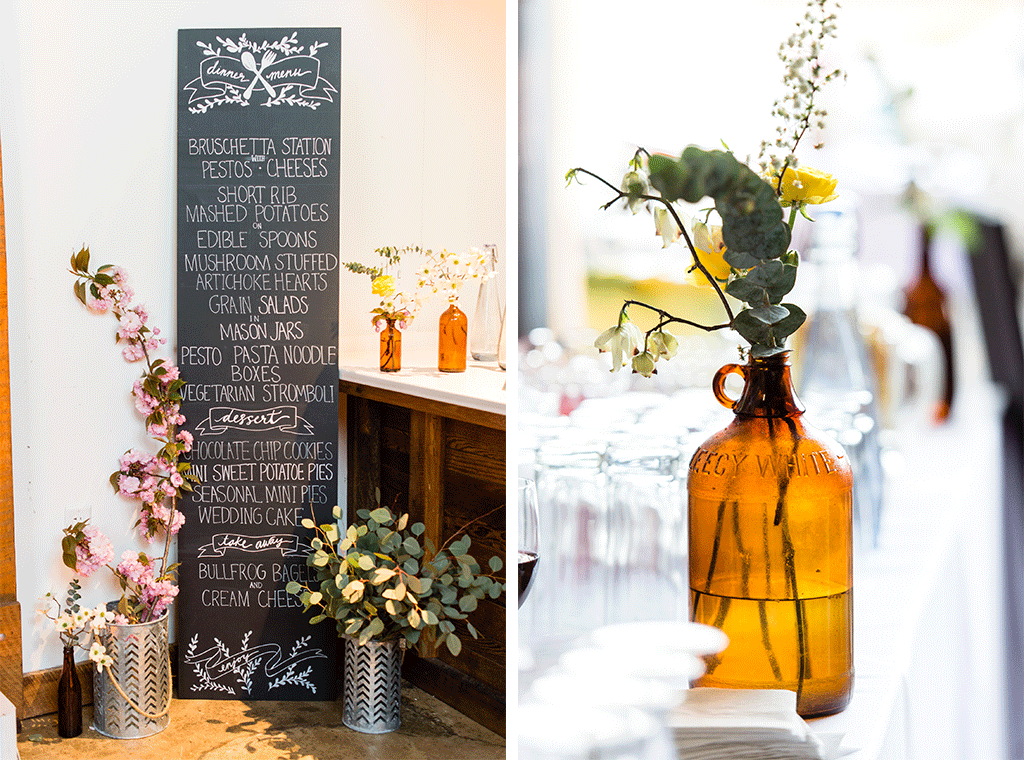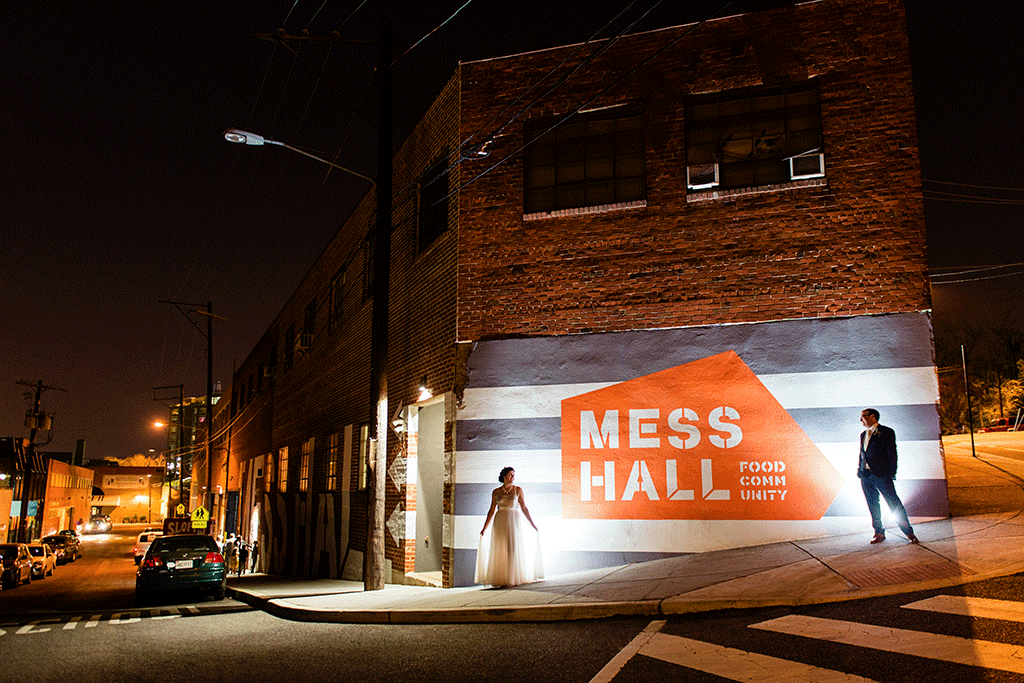 The three-tier cake was chocolate and lemon-lavender with buttercream icing, and guests sat down to feast at community tables lined in parchment and decorated with seasonal wildflowers. When it came time to leave, guests didn't go away empty-handed. In keeping with the culinary theme, everyone went home with Bullfrog Bagels and cream cheese. It wasn't Benjamin and Debra's favorite spot for bagels, but they made do.
VENDORS
Ceremony and Reception Venue: Mess Hall DC | Photographer: Lisa Boggs Photography  | Wedding Planner: Mango Productions | Bride's Gown: BHLDN | Groom's Attire: Hugo Boss | Hair & Makeup: Stylist to Go | Cake: Cakeroom | Florals, Styling, and Ceremony Backdrop: Ruie + Grace | Caterers: Farm to Feast | Music/Entertainment: Bruce Pike Productions | Invitations: Minted