The celebration doesn't stop just because the reception is over! Here's how to make the party-after-the-party a hit.
Who do I invite, and how?
Everyone! Great-aunt Ruth might be the undiscovered party animal of the family, so make sure all guests know they're included. To spread the word, planner Laura Ritchie of Grit & Grace recommends adding the event to your wedding website as well as printing the details on a card to include in your welcome bag. Print enough so that your planner or bridal party can hand them out to guests as they leave the reception. Throwing the after party super-last-minute? Ask your band or deejay to make an announcement as the reception winds down, and have your planner and bridal party relay the details to guests.
What should we eat?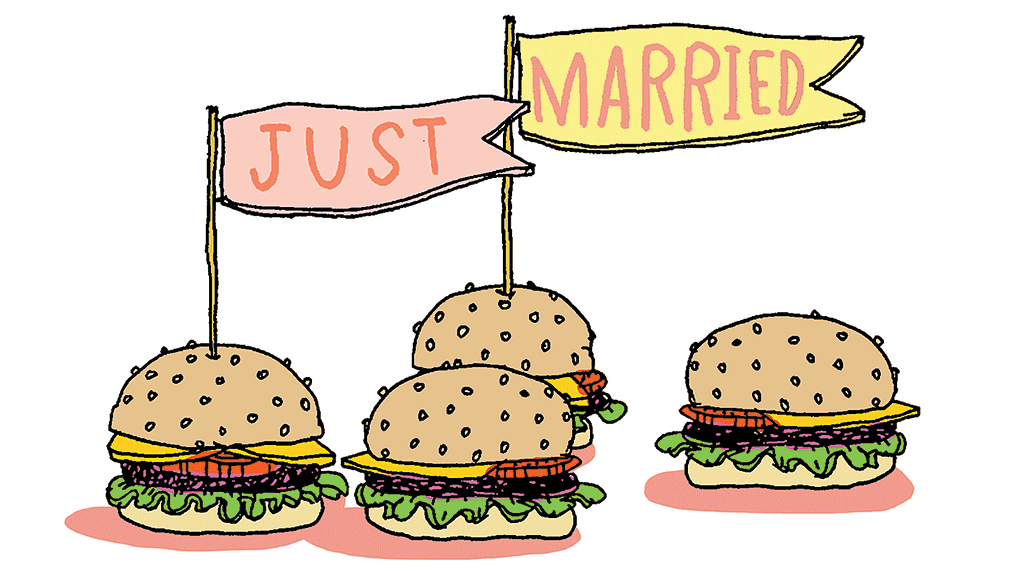 Bring in a more personal touch by serving foods that may not be traditional to plated dinners but are family favorites nonetheless.
" 'Street foods' are a growing trend: pupusas, tacos, samosas, dosas, mini gyros, dumplings, empanadas, arancini," says Occasions Caterers owner Eric Michael. "Comfort foods like shakes, sliders, and fries still show up at after parties, but more couples are seeking unique menus that reflect their own stories."
Make sure your bites have substance—a good mix of starches and protein—to help soak up the alcohol guests have been sipping since cocktail hour, and plan on providing four or five per person. If you're also supplying the drinks, Michael advises switching to lighter cocktails and adding a mocktail to the menu, with enough for 1½ drinks per guest per hour.
How should we entertain?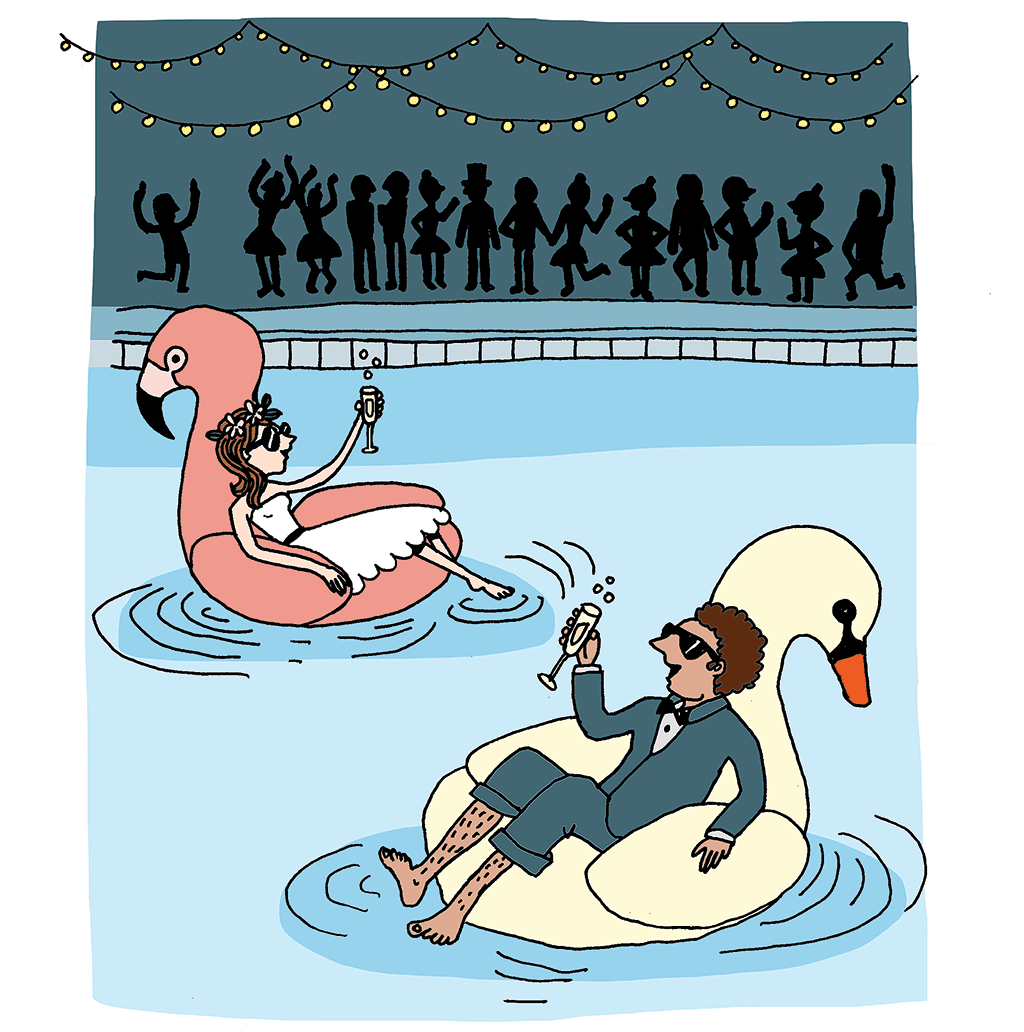 Throw a pool party
Does the hotel where guests are staying have a pool? Add flamingo and swan floats for instant fun. For a recent Salamander Resort wedding, Ritchie also added a cabana bar, illuminated floating pool balls, and music from an iPod plugged into a speaker provided by the resort. Be sure to check pool hours and talk with hotel management about serving drinks near the water.
Rent a karaoke machine
Dave the Karaoke Guy rents everything you need to set up a karaoke bar, including a disk library with thousands of songs and the all-important flat-screen monitor. Set-up and delivery within 20 miles of zip code 20851 is included in the $180 rental, which gets you the system for 24 hours. Davethekaraokeguy.com.
Bring in casino games
Washington D.C. Casino & Poker Rentals can supply blackjack, craps, roulette, slot machines, and more (the games are staffed with dealers who can help newbies). One table starts at $475 for three hours. Washingtondccasinoparties.com.
Hire your deejay to stay late
If the after party is at the reception venue, save a few dollars by using the same deejay, which Élan Artists' Gretchen Clements estimates will cost $300 to $750 per additional hour. Make your after party distinct from the reception by switching to full-out dance music. Élan Artists deejay Chris Stiles recommends mixing EDM and hip-hop ("Turn Down for What" by DJ Snake featuring Lil Jon) with hits from your high school and college years ("I Want It That Way" by Backstreet Boys) to keep the energy high.
Three Ways to Throw Your Bash
Get guests in after-party mode with fun wearables like glow sticks and paper crowns.
At a Hotel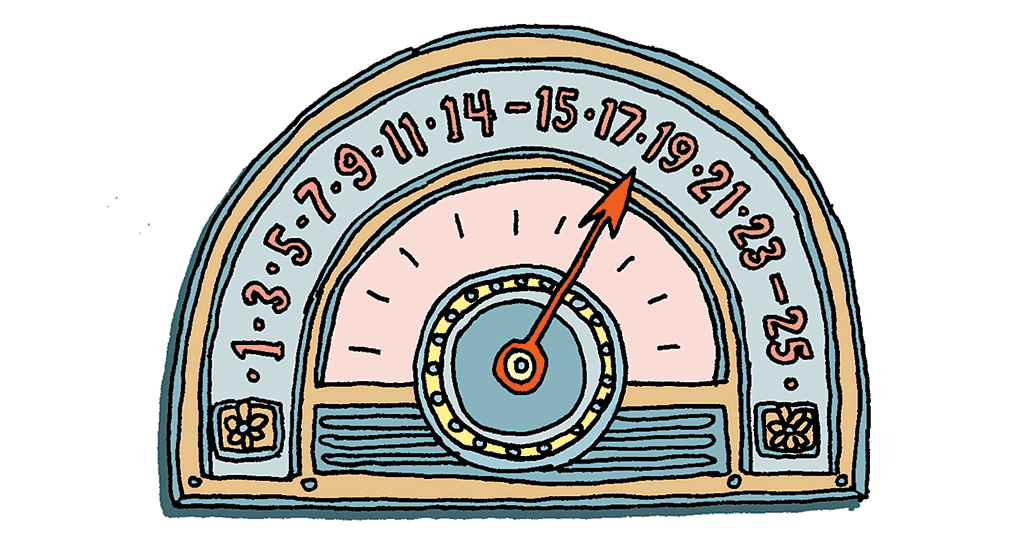 Your venue is turning off the lights, but you're not ready for the most magical day of your life to end. The easiest option is to head back to the hotel where your out-of-town guests are staying and hit the bar there. (Bonus: When the night finally does come to a close, there's no need for Uber—just elevator up to your room.) Ask someone in your bridal party to call from the reception to make sure that the bartender plans to be open late. Hotel doesn't have a bar? Reserve a meeting room. You can do this at the same time you book your wedding to be on the safe side, but some hotels may have week-of availability if you leave it to the last minute. Ask a family member—a flexible aunt or uncle who has no immediate responsibilities in the wedding works—to pick up pre-ordered catering trays of fresh fruit and charcuterie along with some cocktail nuts. A hotel after party can be as low-key as you choose, and Ritchie says that your guests will expect you to set the tone. Head to your room post-reception to change clothes, encourage your friends to do the same, then regroup downstairs.
Hotels with Great Bars:
W Hotel
The POV bar has views of the White House and killer duck quesadillas.
Rosewood
The whiskey-focused Rye Bar is open until 2 am; there's also a seasonal rooftop lounge.
At a Bar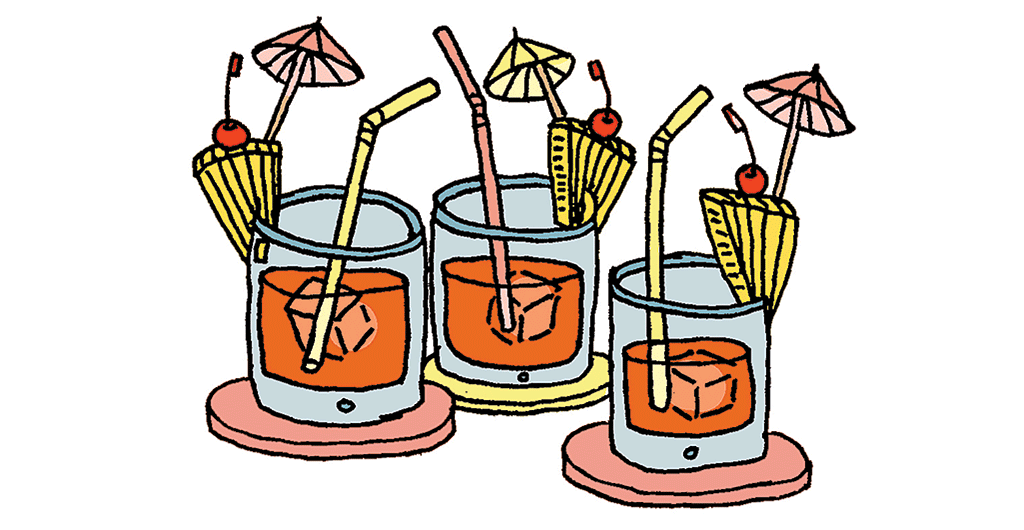 While it's fine to show up unannounced at your favorite dive at the end of the night, you'll get better service by giving the establishment a heads up. Sears suggests calling from the reception to let the bar know the size of your group and to check that there isn't a private event already underway. For your head count, Ritchie says you can plan on your bridal party and their dates coming along, and the rest can be a guesstimate. Sears says this casual, word-of-mouth invite is also a good way to indicate that you and your new spouse won't be paying for everyone's drinks—especially if the maid of honor and best man are the ones spreading the word. When it comes to picking your bar, the after party isn't the time to head to the trendiest spot in town. Rather, opt for somewhere that's reliable, even if less popular, so that there's space for you and your crew and you don't lose steam waiting to get in. Take inventory of your group: Are you still full of dance-floor energy? Head somewhere with a live deejay. Close friends who just want to sit and talk? Choose a place with lots of seating and a tendency to keep the music low. Our favorite idea? Pick somewhere that books live entertainment.
Bars with Built-In Entertainment
Hill Country
Hill Country offers live music in Penn Quarter Tuesday through Saturday.
Bey Lounge
Smoke hookah or watch belly dancers near Tysons at Bey Lounge.
At a Venue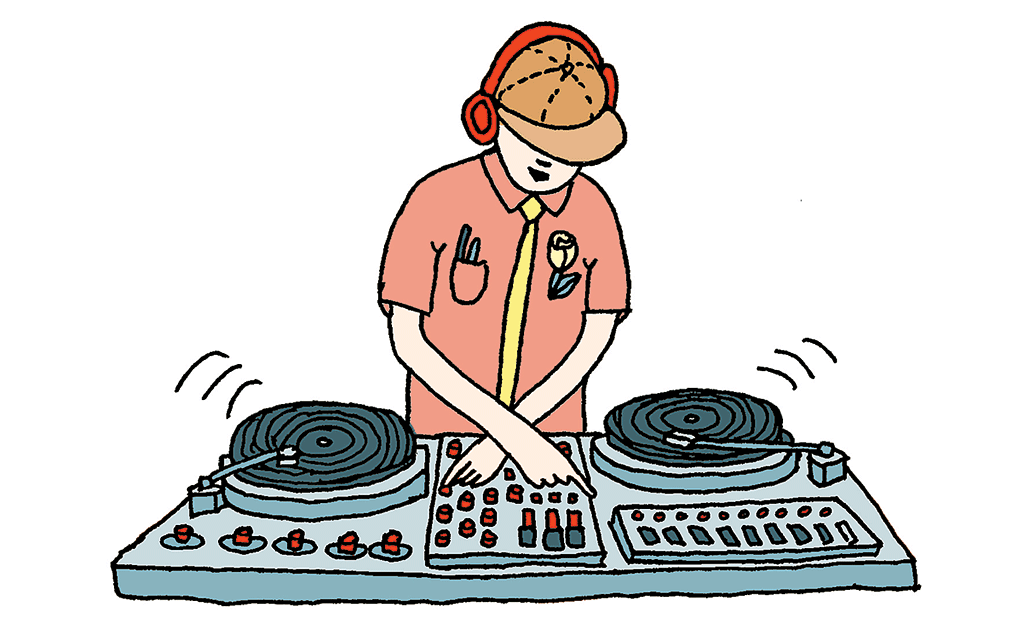 For an all-out after party, you're basically throwing a second, late-night reception. It's best to have a change of venue—which Sears says helps build excitement for guests—but if booking a different location isn't feasible, change the atmosphere of your reception space through lighting, music, and food. While earlier in the night the food was all about sustenance, catering at the after party can be part of the entertainment. Michael recommends having pop-up buffets brought into the party caravan-style and set up as guests watch. Hawker trays—the kind the beer vendor at a ballpark carries—and rolling carts are a good way to spotlight festive preparations such as live oyster shucking. A make-it-yourself approach—such as a poutine cart with a few choice toppings—will contrast with the reception's more static, plated meal. If you had a band play the reception, switch to a deejay for the after party. Lighting-wise, John Farr of John Farr Lighting Design suggests shifting to more vibrant colors such as blues and magentas (LEDs make the segue easy) and illuminating the dance floor with moving lights. He also recommends adding water vapor (or "hazing") to carry out a club-like feel.
Open-Late Spaces
The Loft at 600 F
The Loft at 600 F includes three floors in downtown DC to accommodate your party size.
Torpedo Factory
Get industrial vibes with waterfront access at the Torpedo Factory in Old Town Alexandria.
This article originally appeared in the print in Bride & Groom Winter/Spring 2017.