Hannah Sykes and Tommy Morgan met in college at Radford University, solidifying their relationship with regular day trips up to Roanoke where they liked to sit and look at the view from the city's most popular landmark, the Roanoke Star. When they got engaged and moved to DC, the couple decided on a photoshoot that included some of DC's most popular landmarks, including Union Station and the Capitol Building. Also featured in their engagement photo? Their newest family member, a six month old miniature dachshund puppy named Weston. The adorable trio is captured in the photos below, courtesy of Klaire Dixius Photography.
Follow B&G on Instagram | Like B&G on Facebook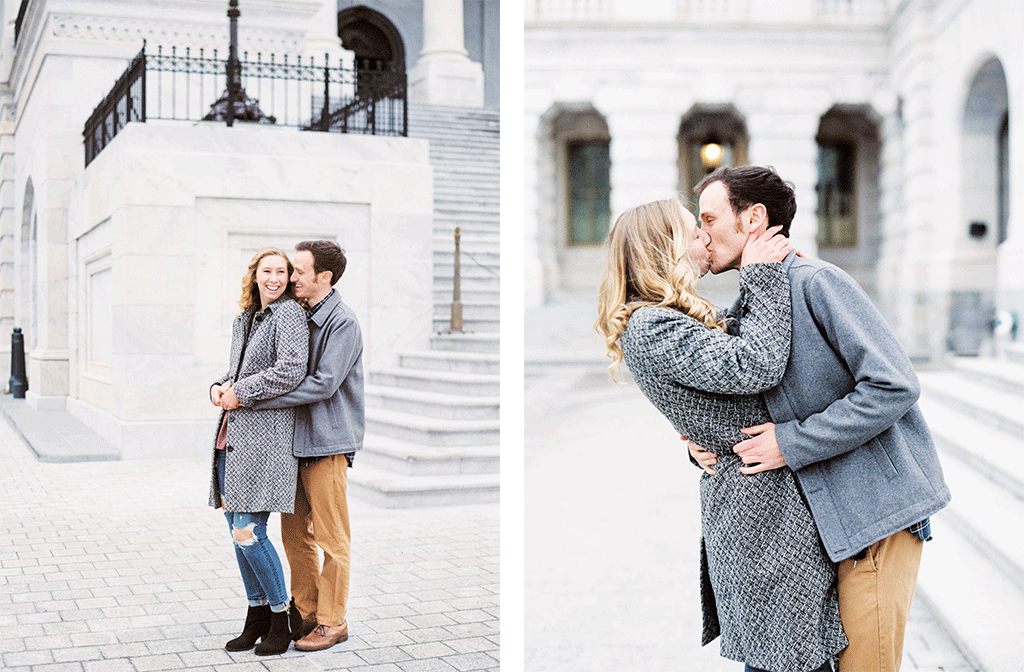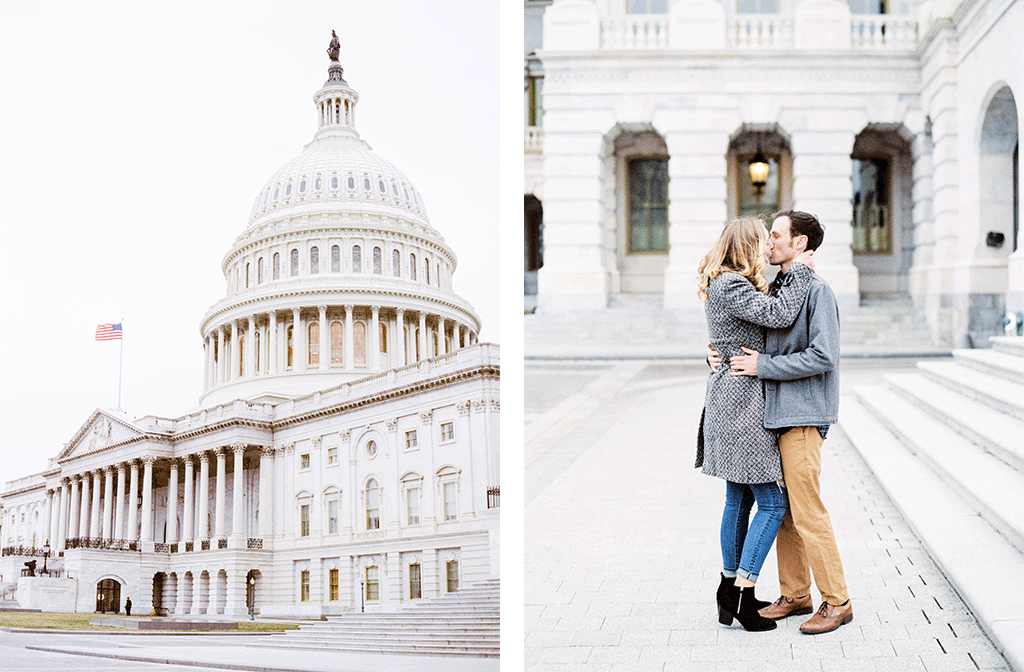 Hannah and Tommy met in 2014 through Phi Sigma Pi, the honors fraternity at Radford University.
"When I first met Hannah, I immediately admired her bubbly personality and fearlessness to be herself," says Tommy. "Compared to how reserved I was at the time, Hannah and I were pretty much opposites."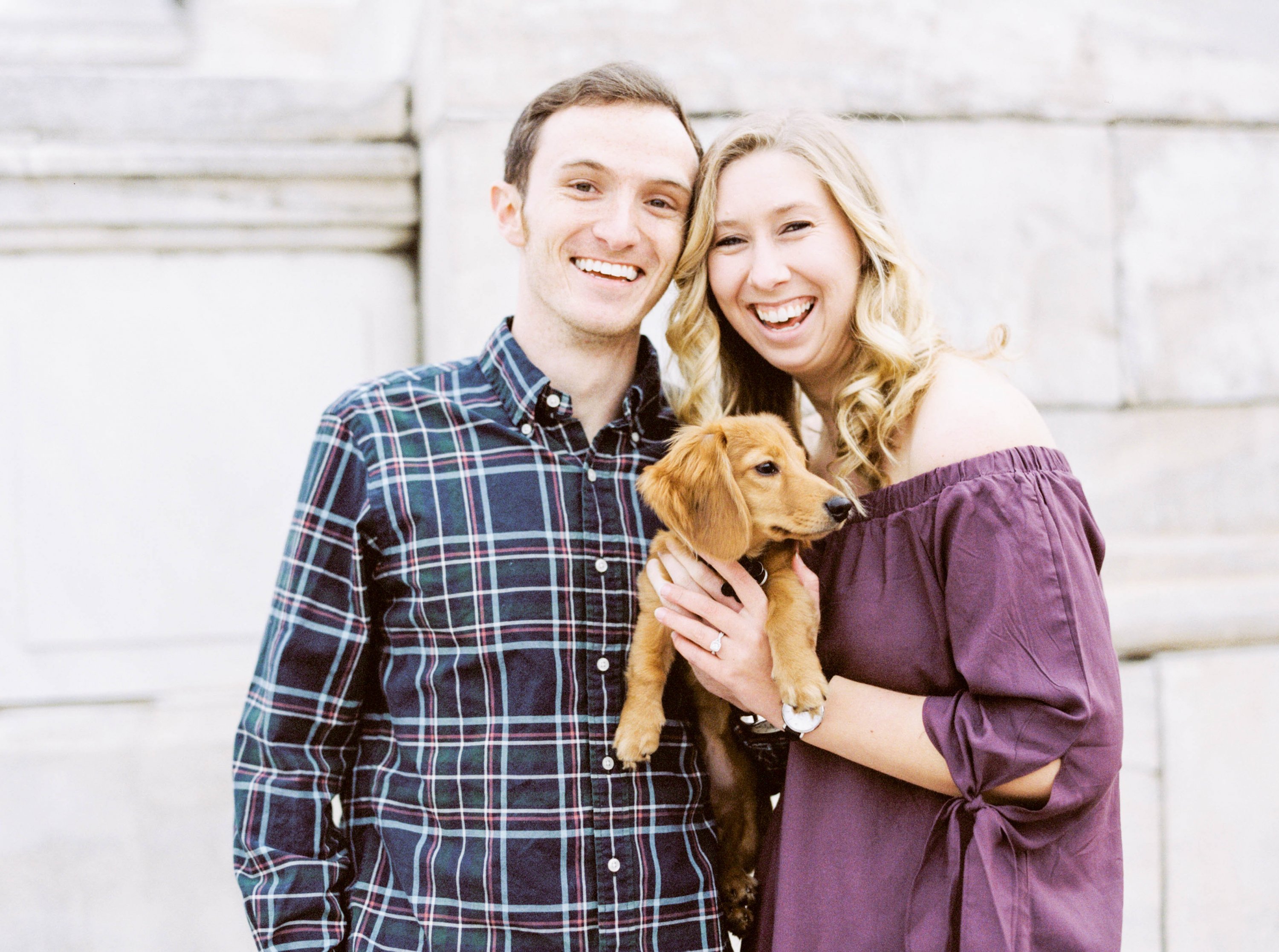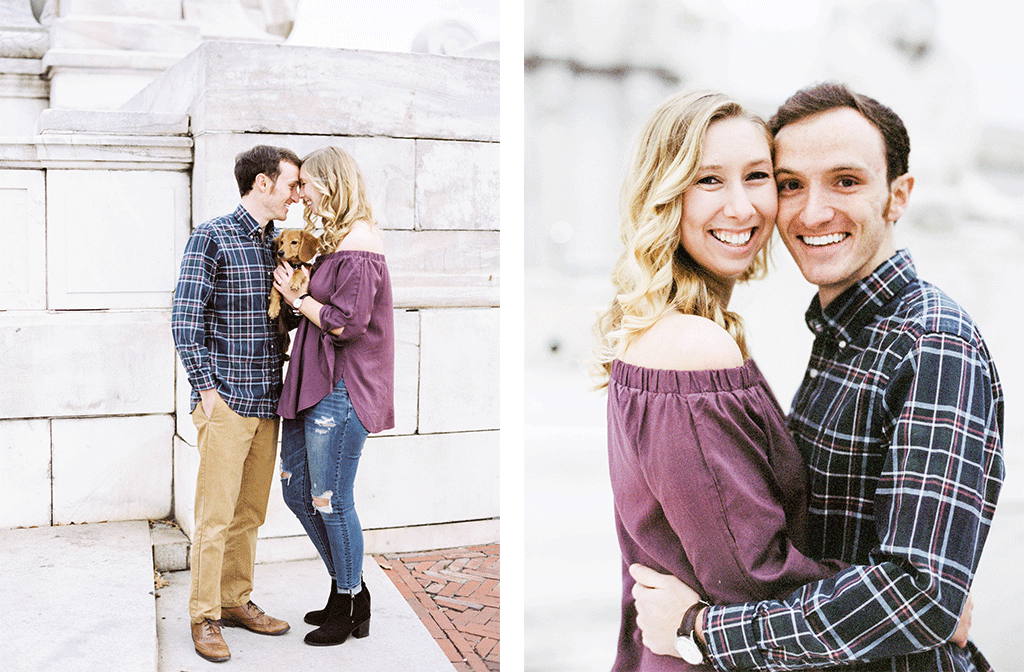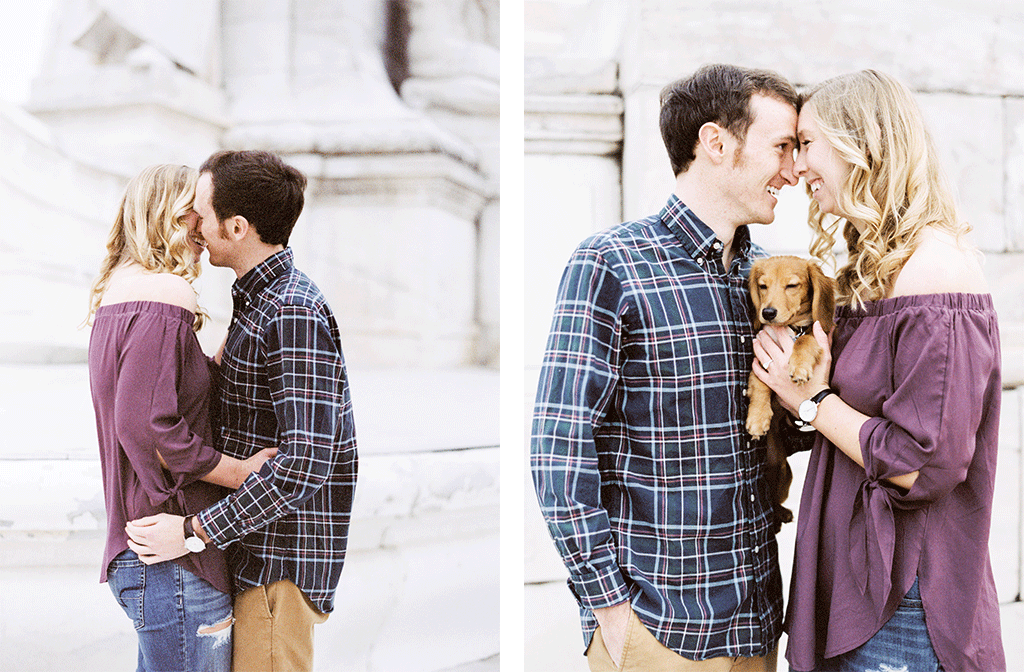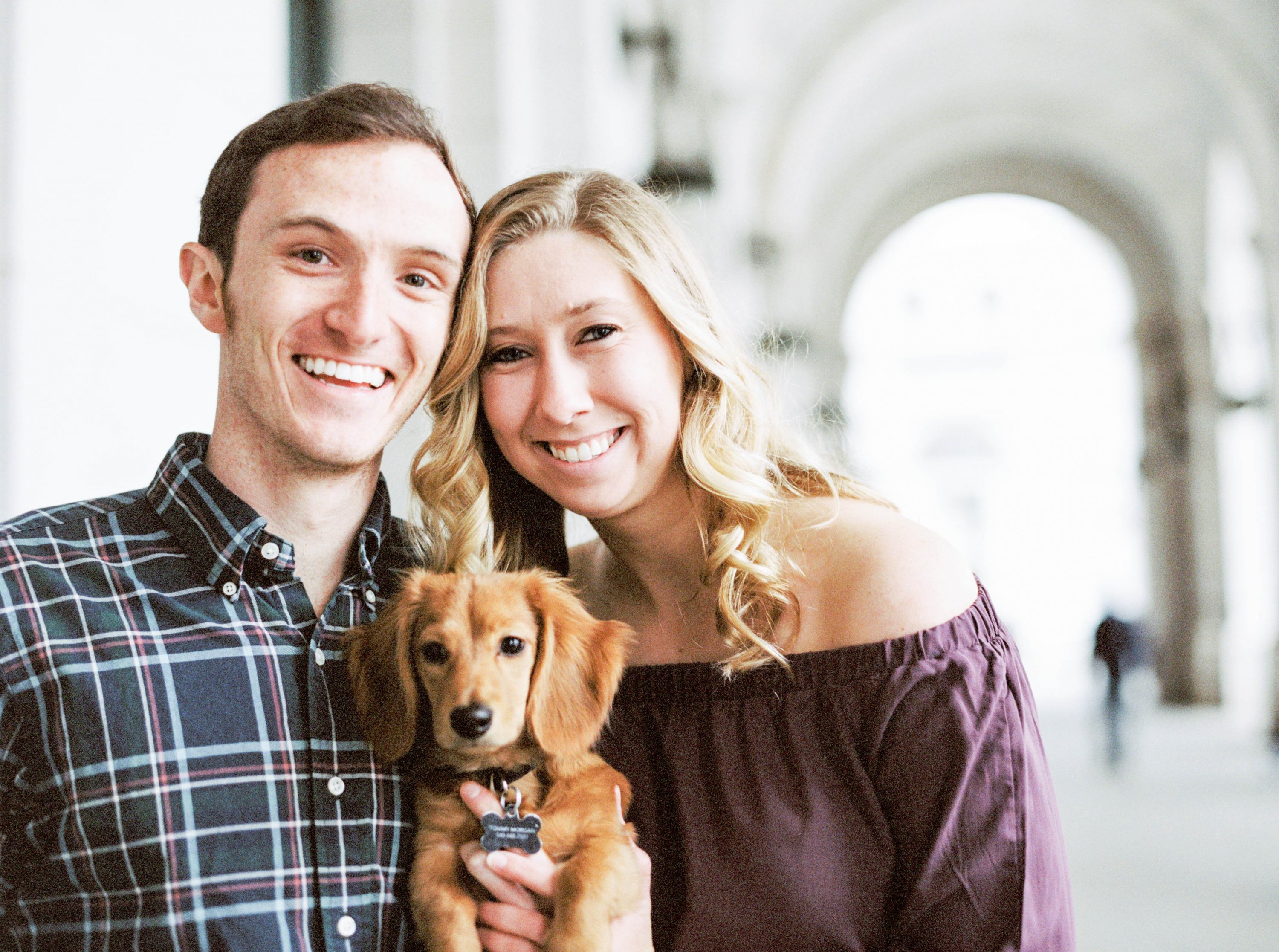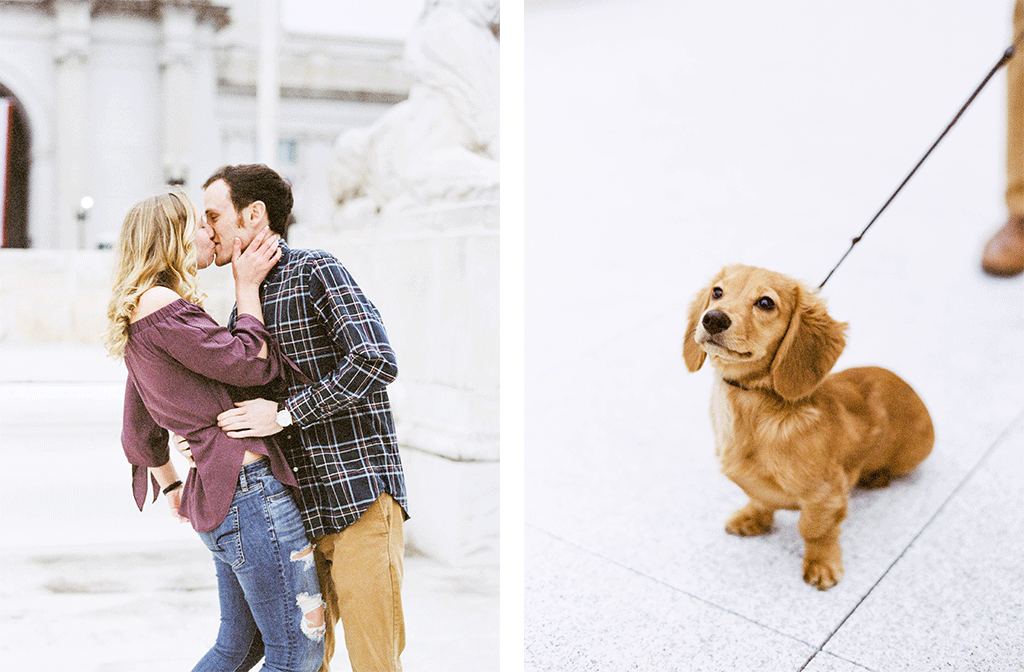 However, when the two went on a date about a year later, they quickly realized they had more in common than they first thought. The couple established a standing date in which they would drive from Radford up to Roanoke, eat in downtown Roanoke at Jack Brown's, and then head up to the Roanoke Star, a free-standing illuminated star at the peak of Mill Mountain. One such Sunday about a year and a half after they started dating, Hannah noticed Tommy was spending a lot of time on his phone. He dismissed the texting as work for a group project, and Hannah didn't think twice about it. But as they were approaching the Roanoke Star after dinner, Hannah noticed someone had put up a map and set some flowers in front of it. As Tommy led her over to the map she saw a sign that read "Marry Me?"
I kept saying "this can't be real," says Hannah. "Then my best friend got down on one knee and asked me to be his wife."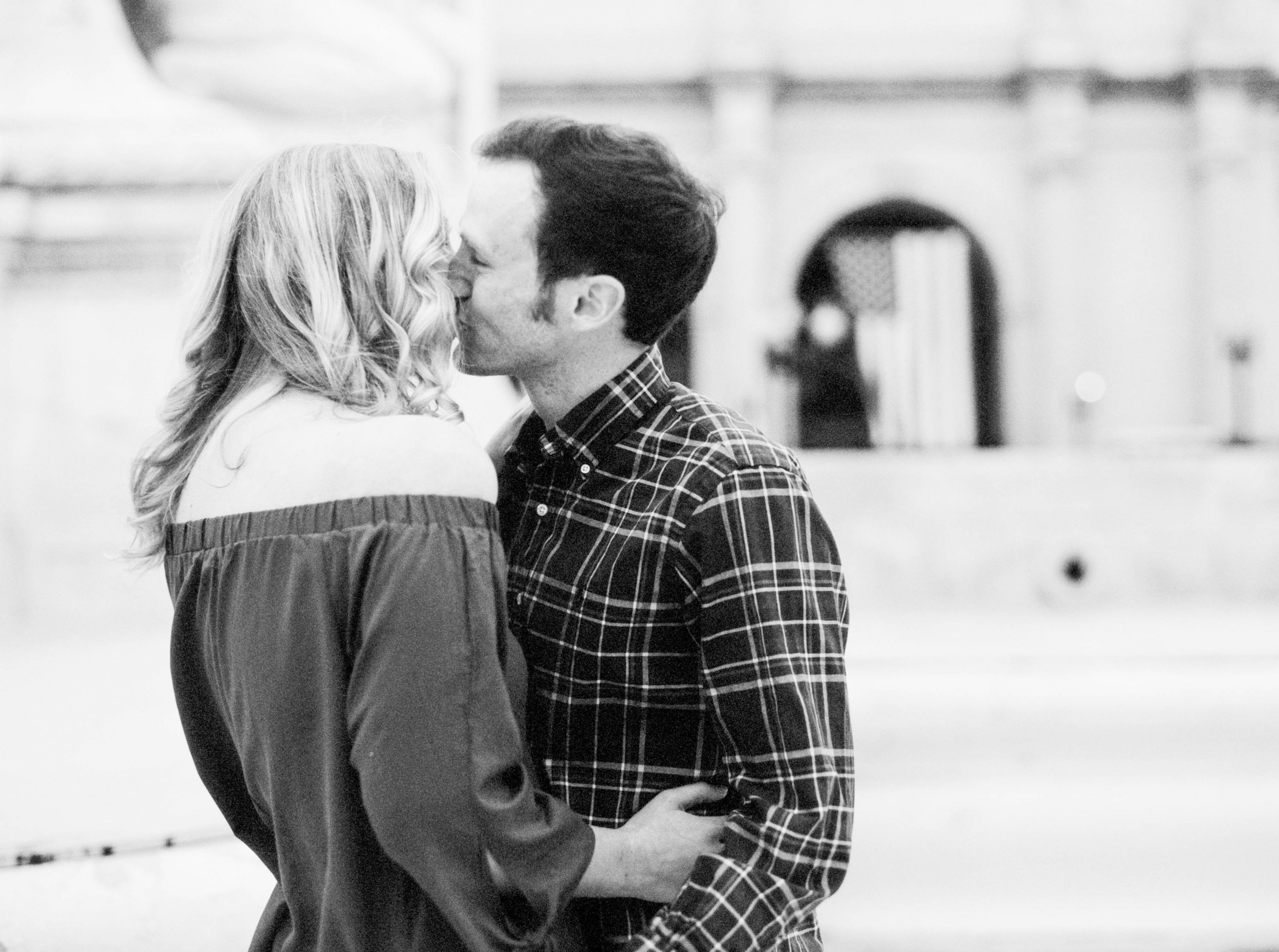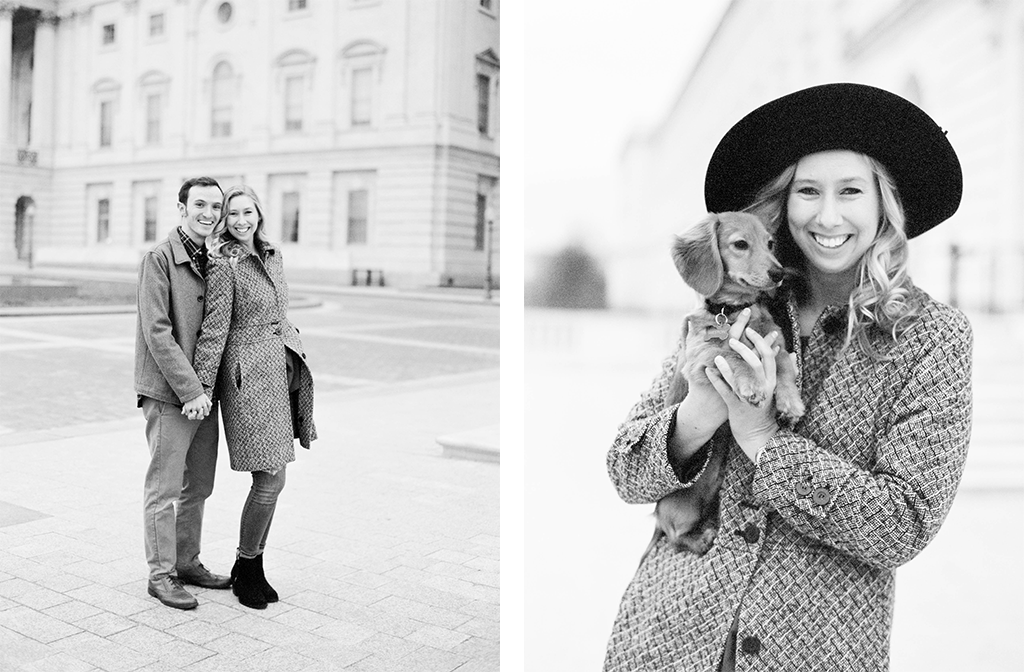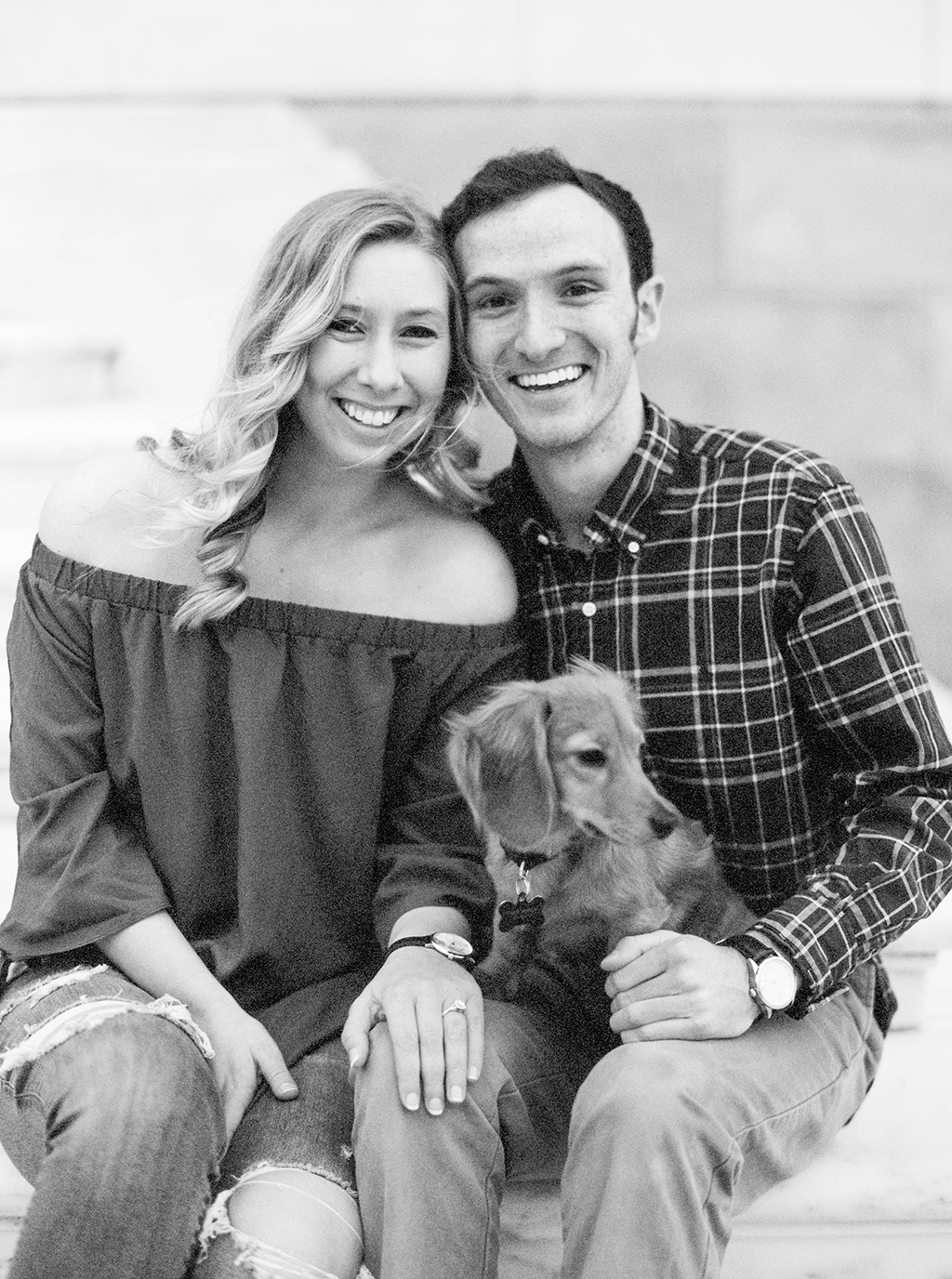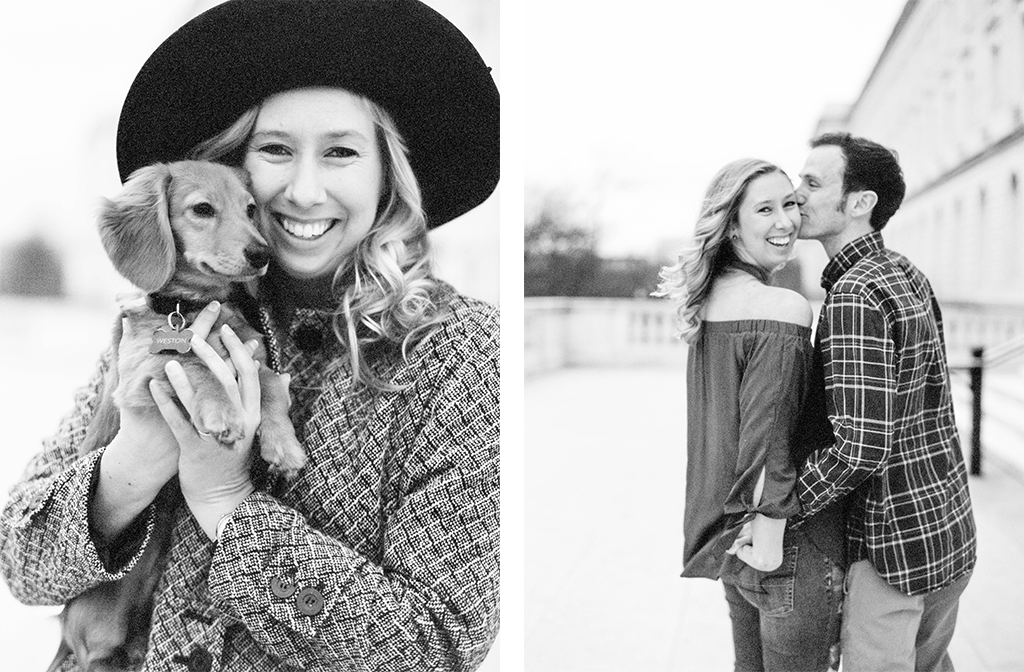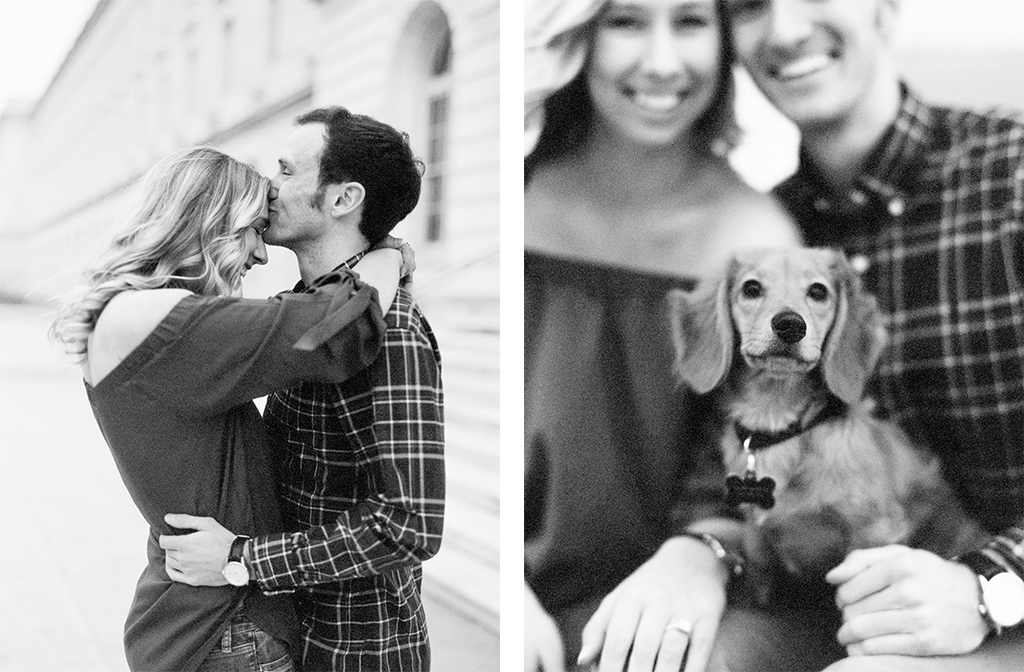 After graduating, Hannah and Tommy moved to the District in order for Hannah to continue her education and so that Tommy could start his career. One of the first trips Hannah and Tommy ever took together was to DC for a Redskins game, and during the trip they had walked to Union Station to admire how beautiful it was. So when it came time for them to take their engagement photos, the couple decided on Union Station as one of the backdrops, the other being the Capitol Building. At both spots they chose to incorporate their newest family member into the shots: their adorable miniature dachshund, Weston.
Hannah and Tommy are set to wed in May at Hermitage Hill Farm & Stables in Waynesboro, Virginia.