When Priya Sambasivan and Ryan Foster casually agreed to meet for coffee, their connection was so strong their first date lasted seven hours. "The date felt like a long, slow exhale of breath I'd been holding for years," Priya recalls. Two years later, the couple was tying the knot in a gorgeously decorated hall at Hamilton Station Vineyards in Northern Virginia. Kurstin Roe of Kurstin Roe Photography captured the images from their elegant wedding below.
Follow B&G on Instagram | Like B&G on Facebook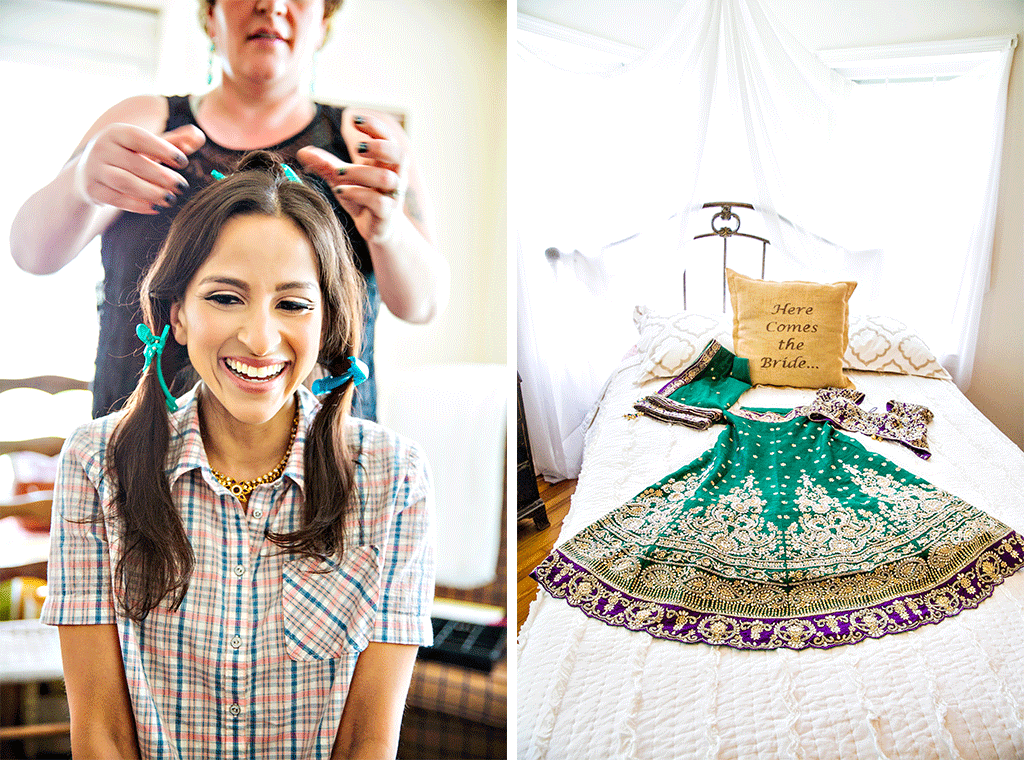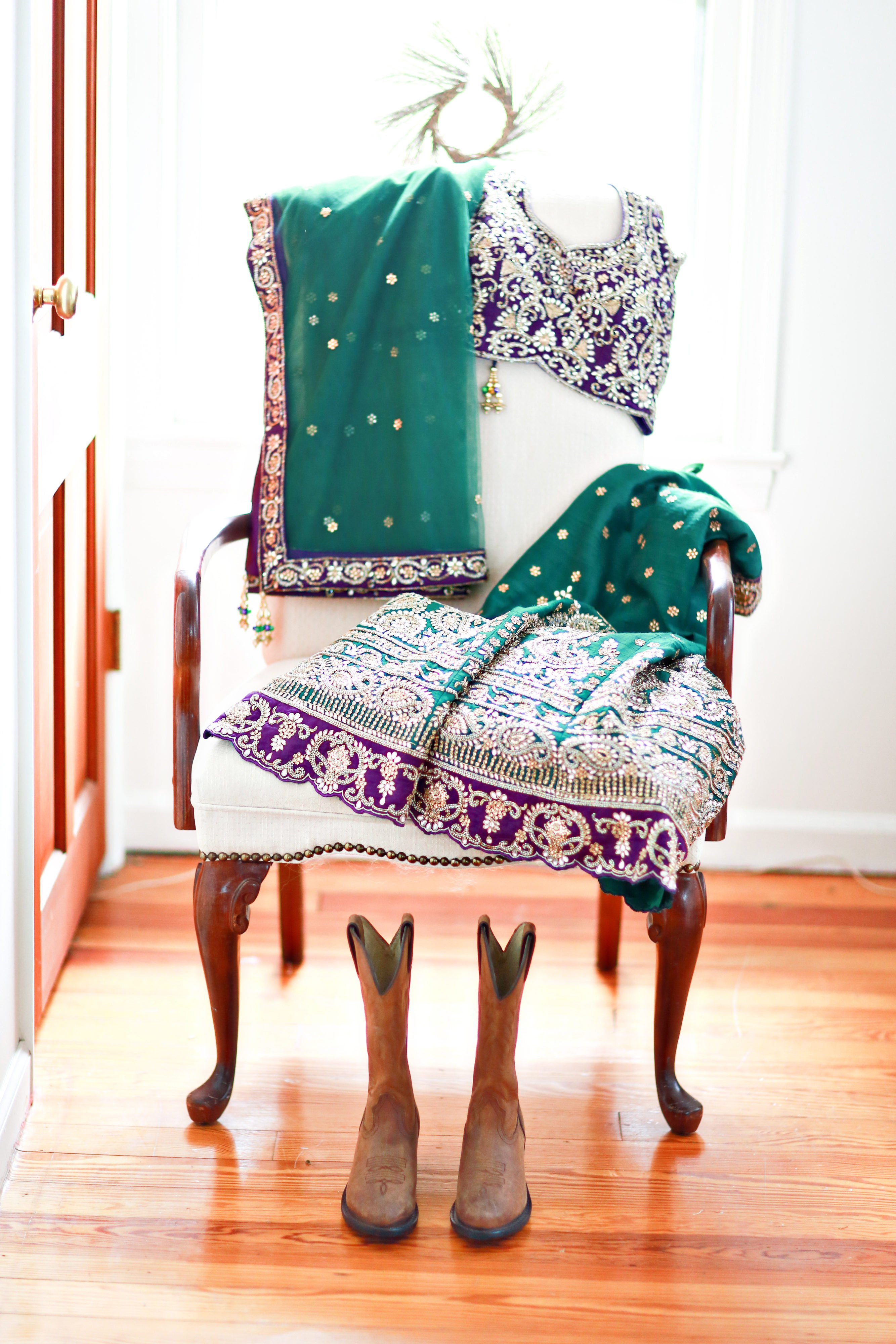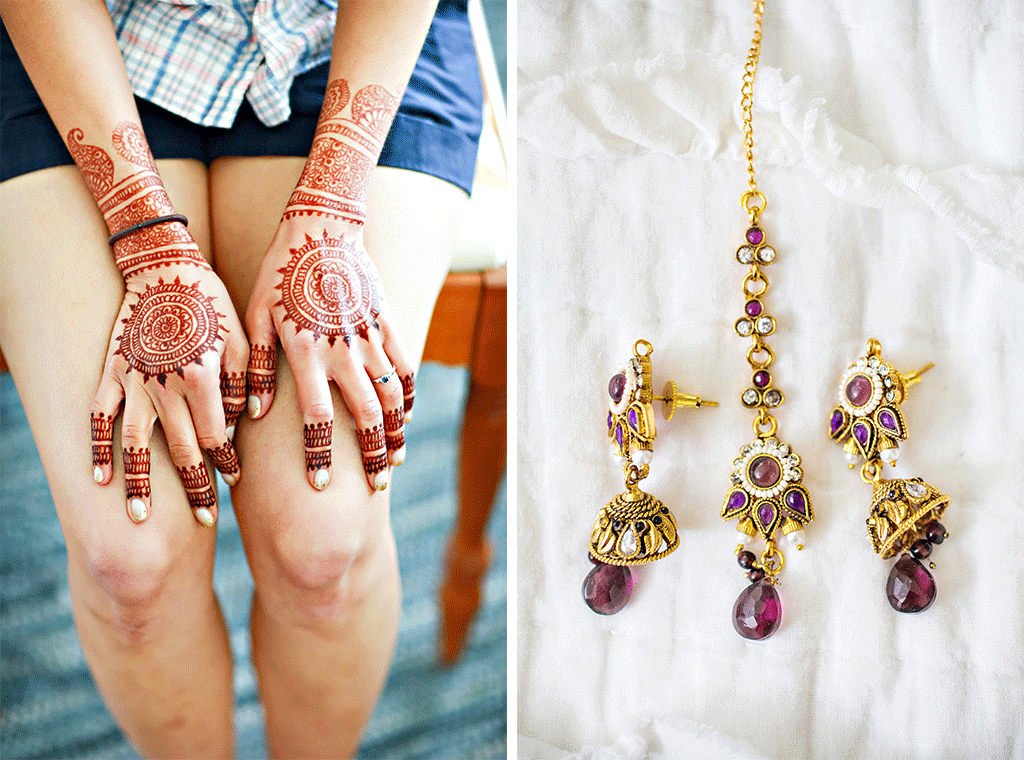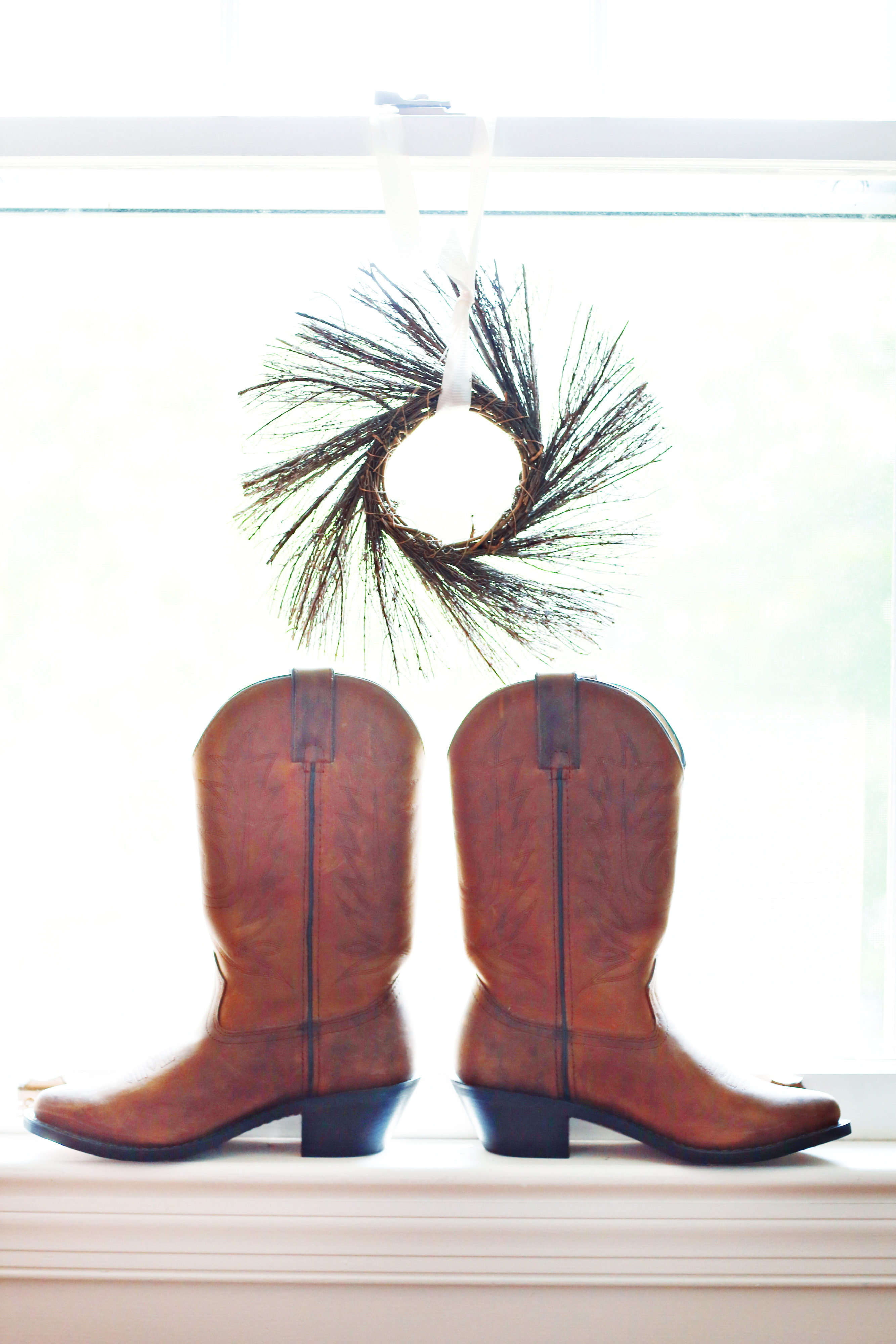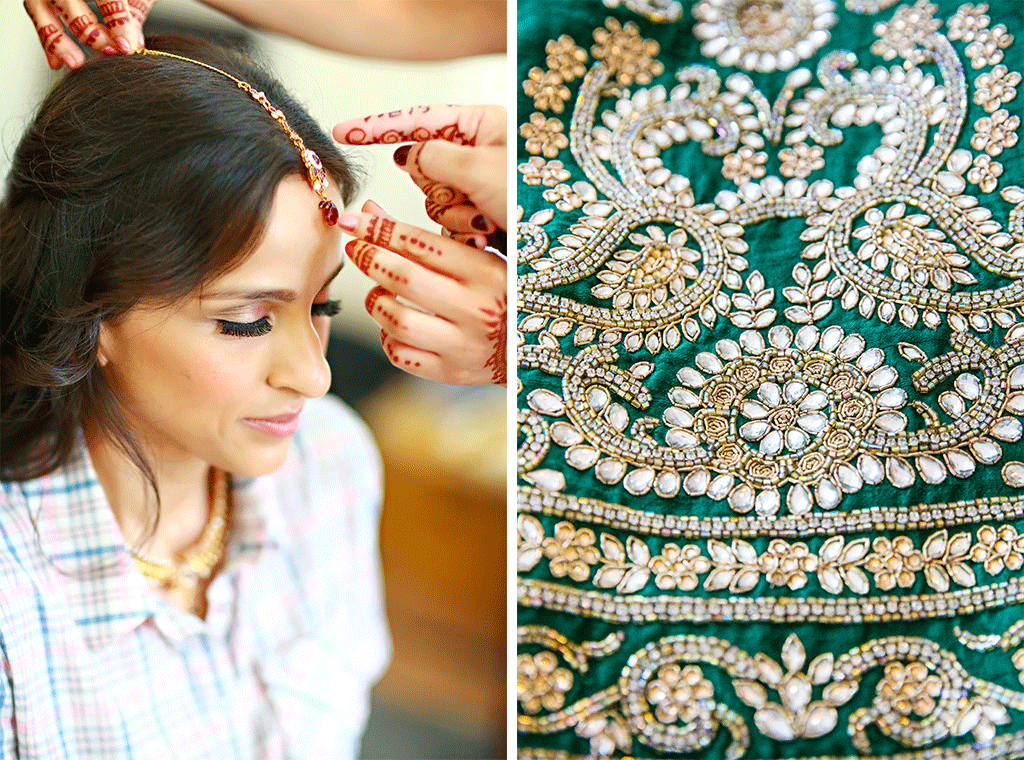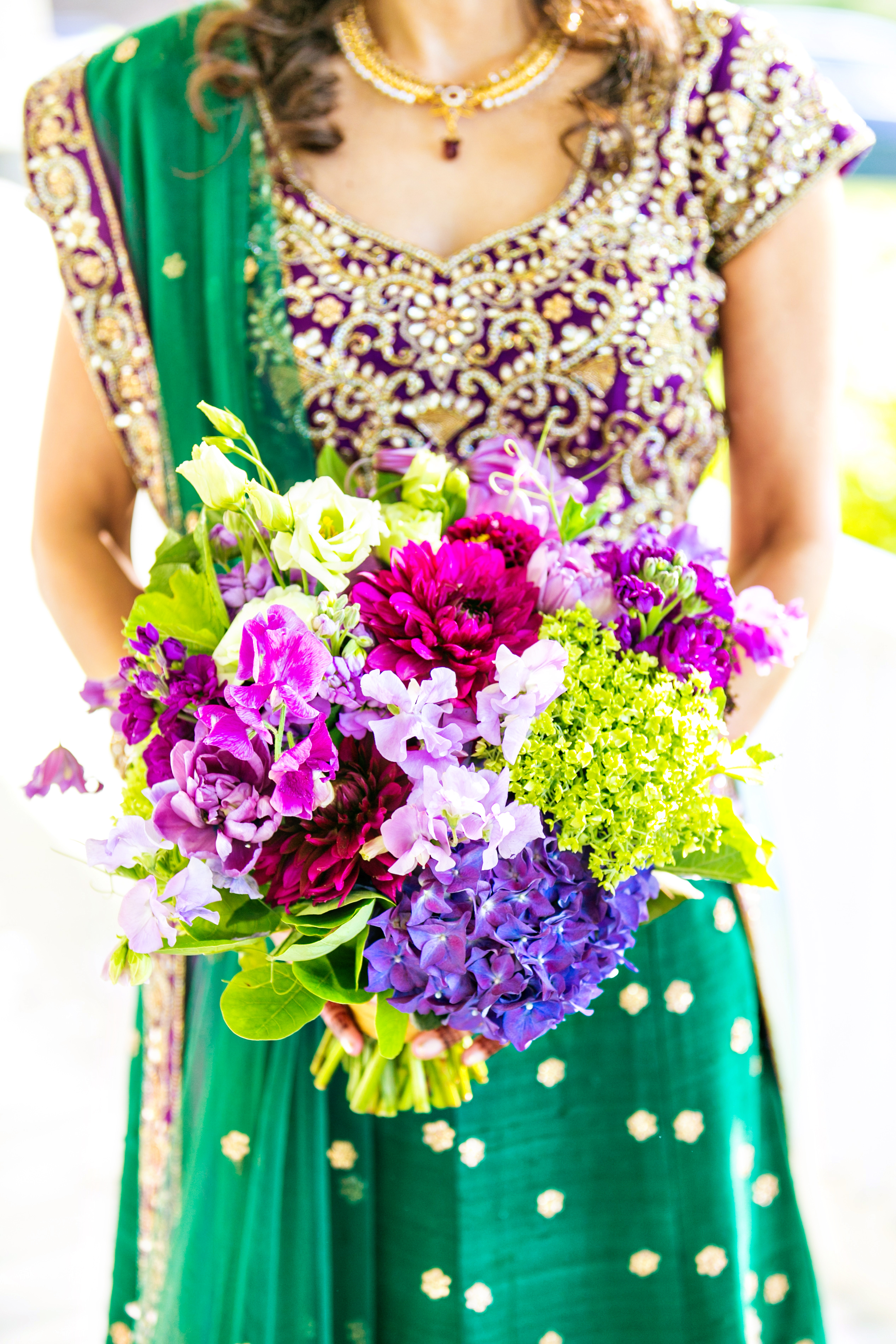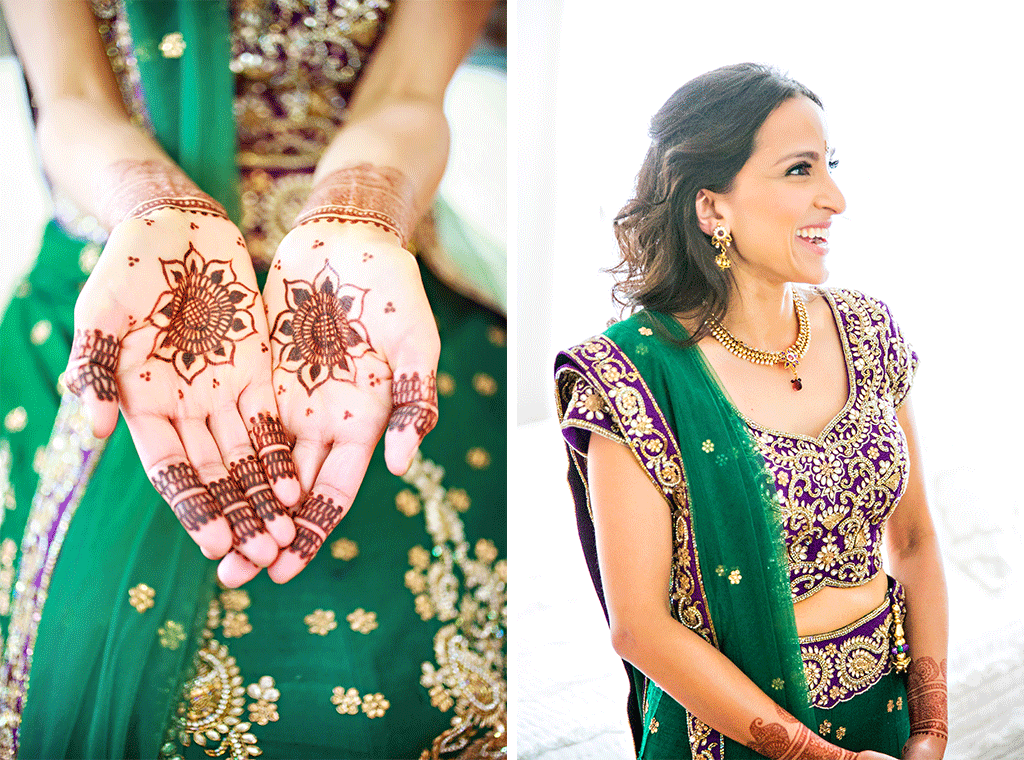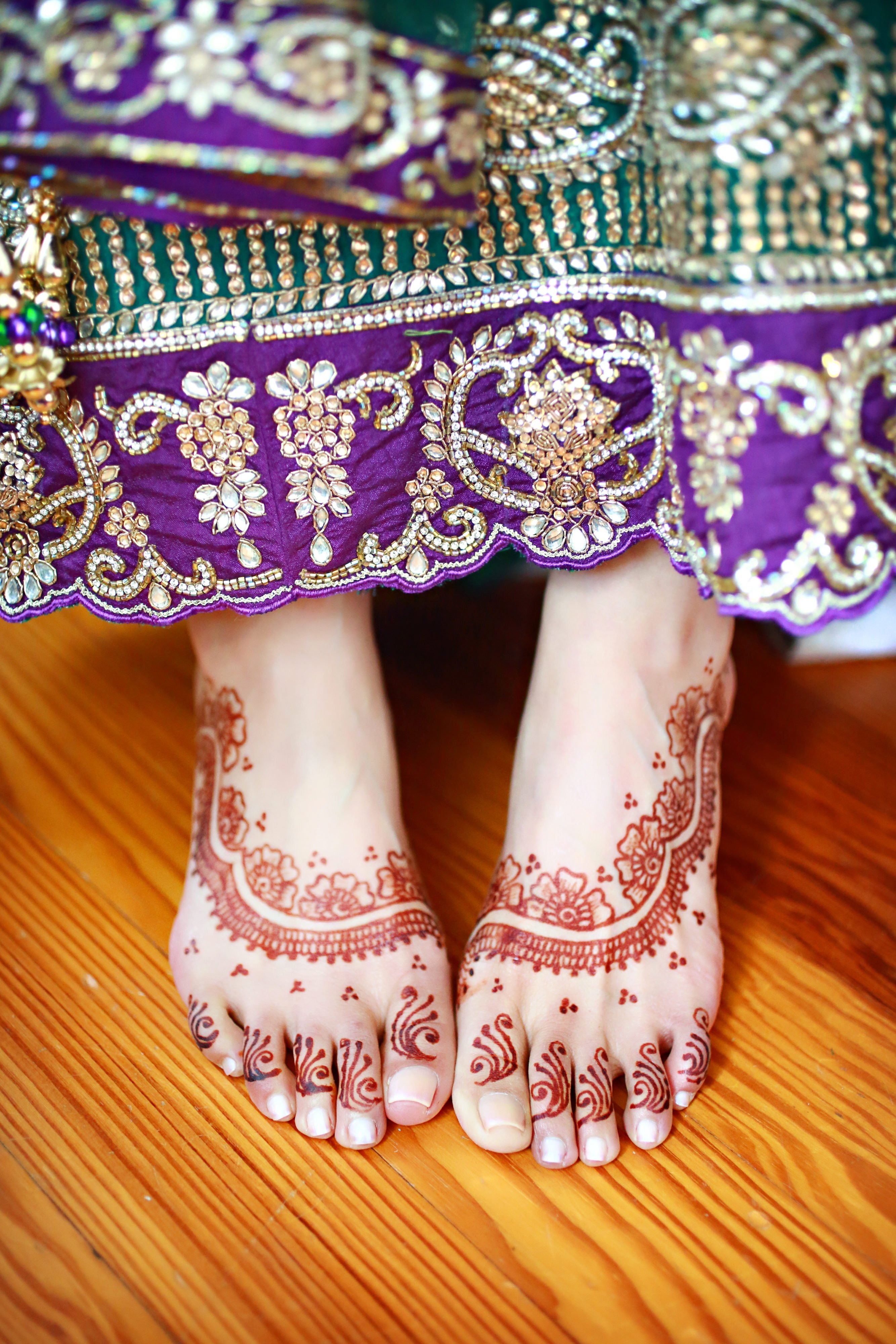 Priya picked the worst table for her OKCupid coffee meet-up with Ryan in Fairfax Corner. It was right by the door, where the wintry wind blasted through each time it opened, but that didn't keep the pair from lingering: They spent seven hours discussing life and shared professional interests (she's a child therapist, he's a professor of counseling).
"We just fit together," says Ryan. "We had similar values and philosophy of living but enough differences to help each other grow. She laughed at my stupid jokes, and my jaw dropped when I saw how beautiful she was."
"Ryan has the kindest, most sensitive soul and I was incredibly touched that he wore it on his sleeve that day. The date felt like a long, slow exhale of breath I'd been holding for years," remembers Priya.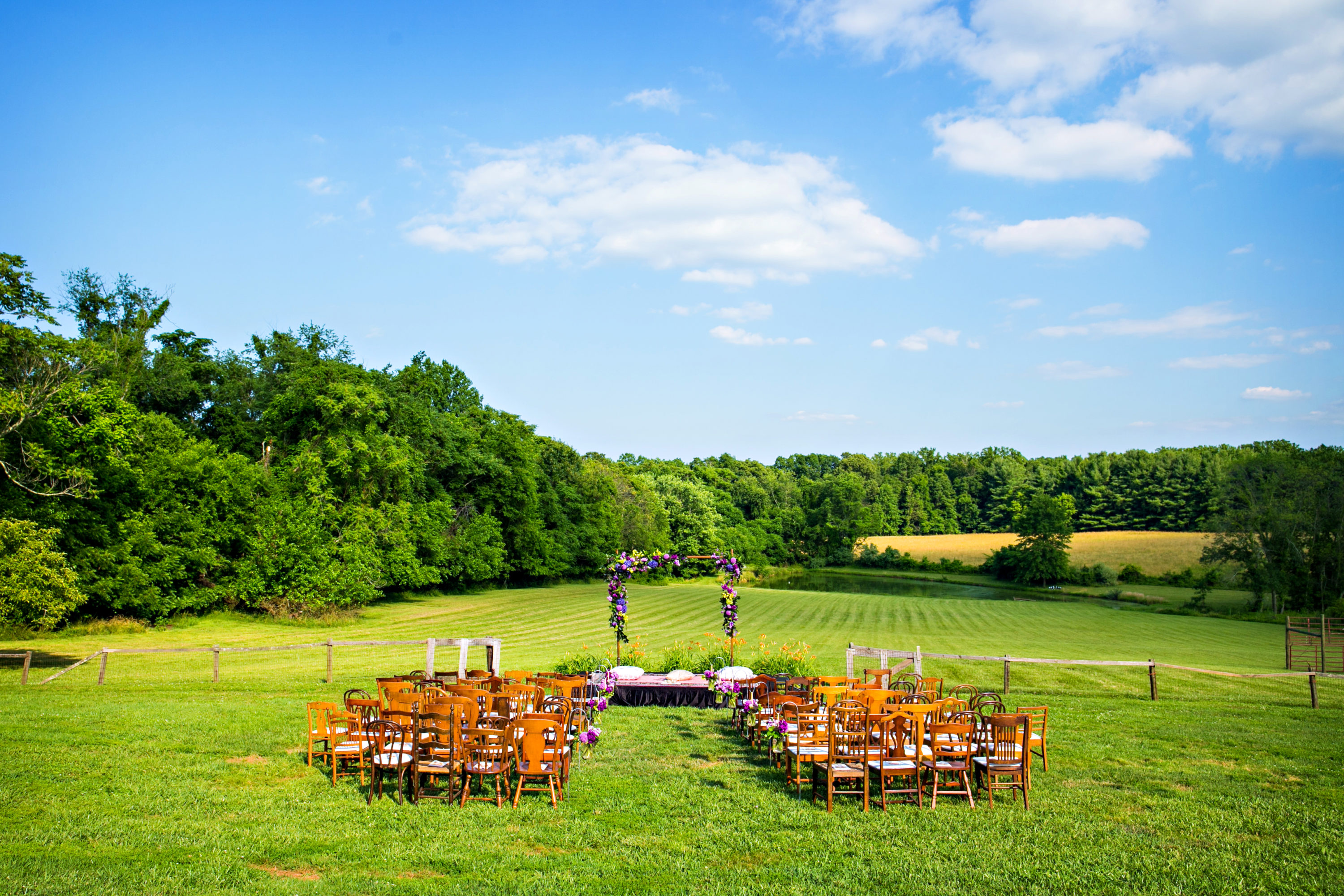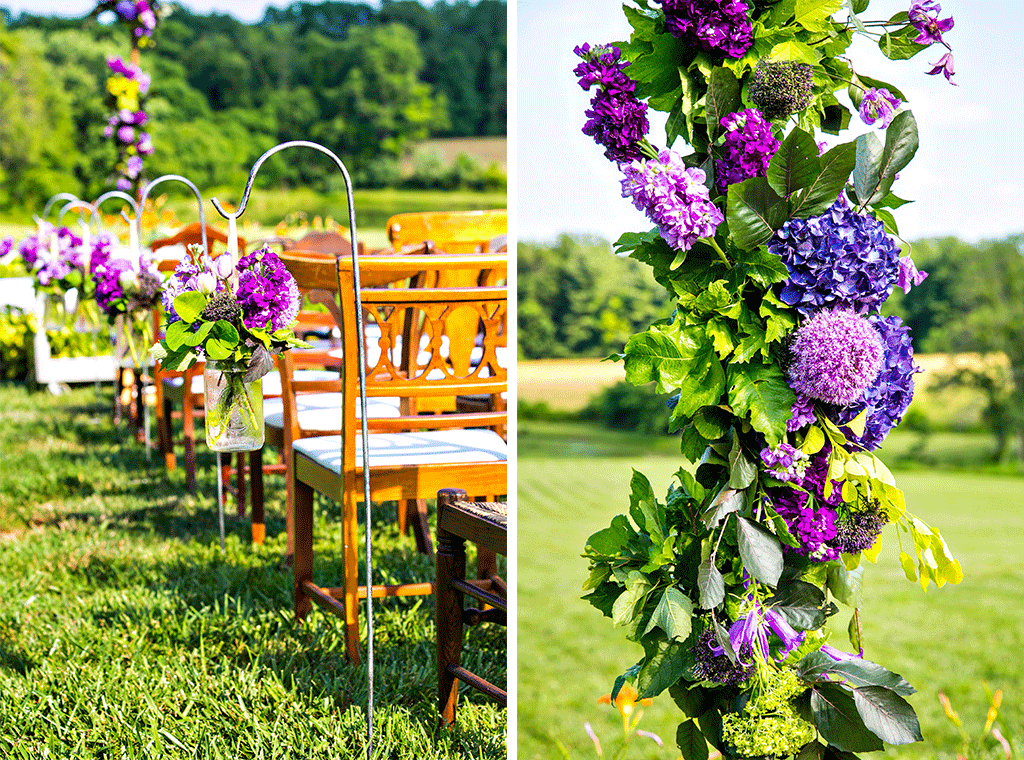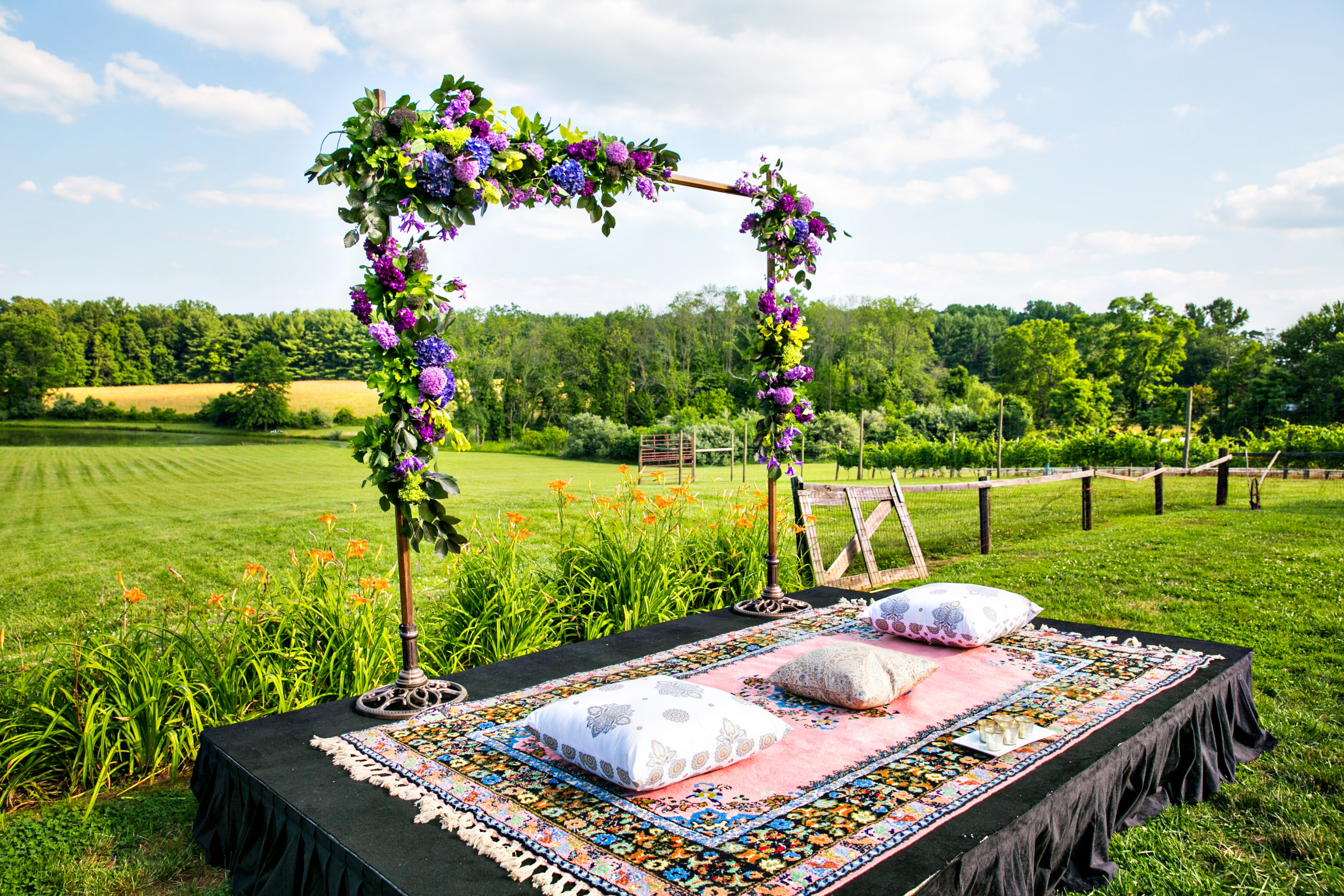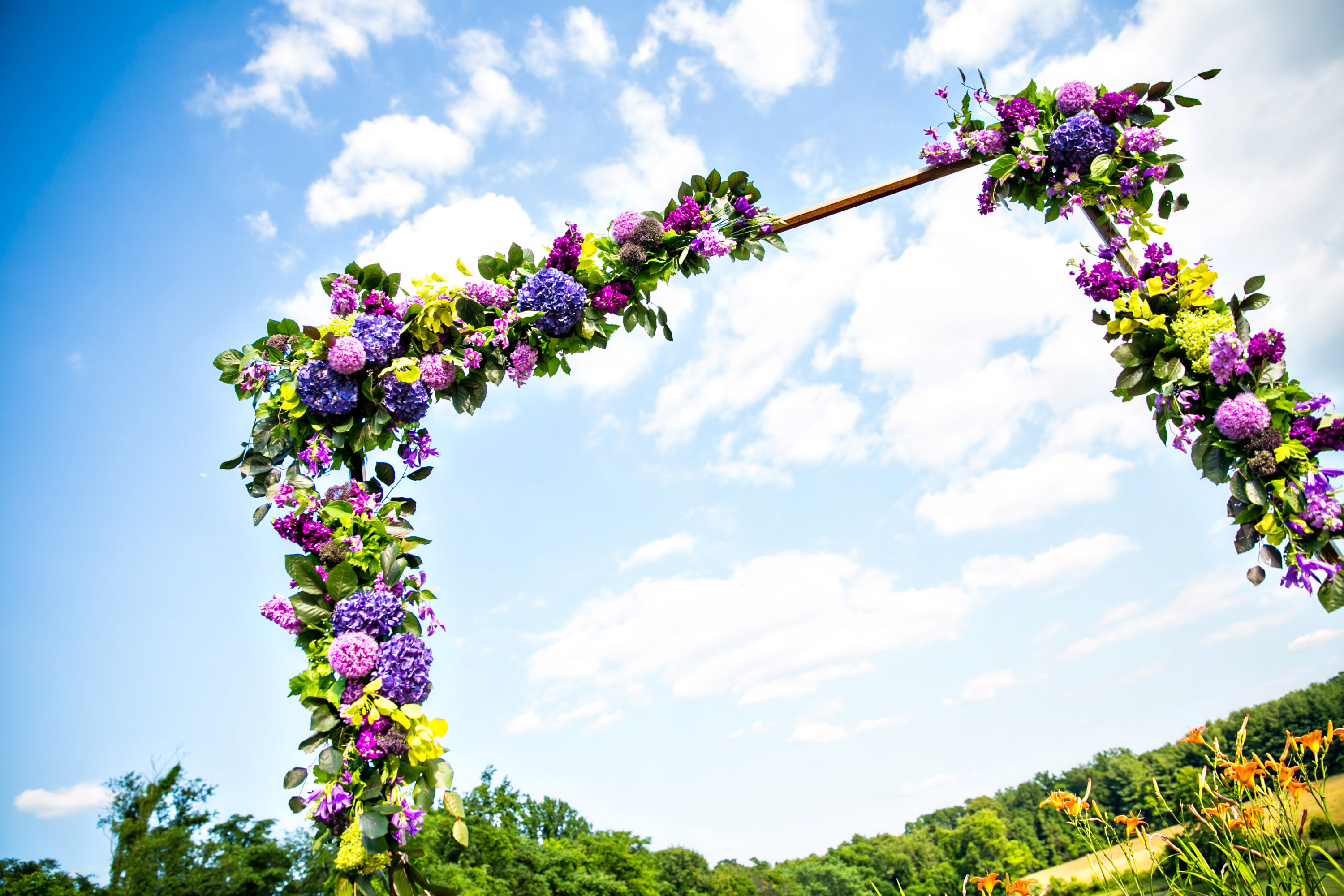 Nineteen months later, they got engaged at Smith Mountain Lake. Just after they arrived and dropped their things off at their cabin, Ryan suggested they head out on a long walking trail. It was a lovely evening, and with the sun slipping into dusk, the light was beautiful. As they walked they came across a bench and decided to take a break.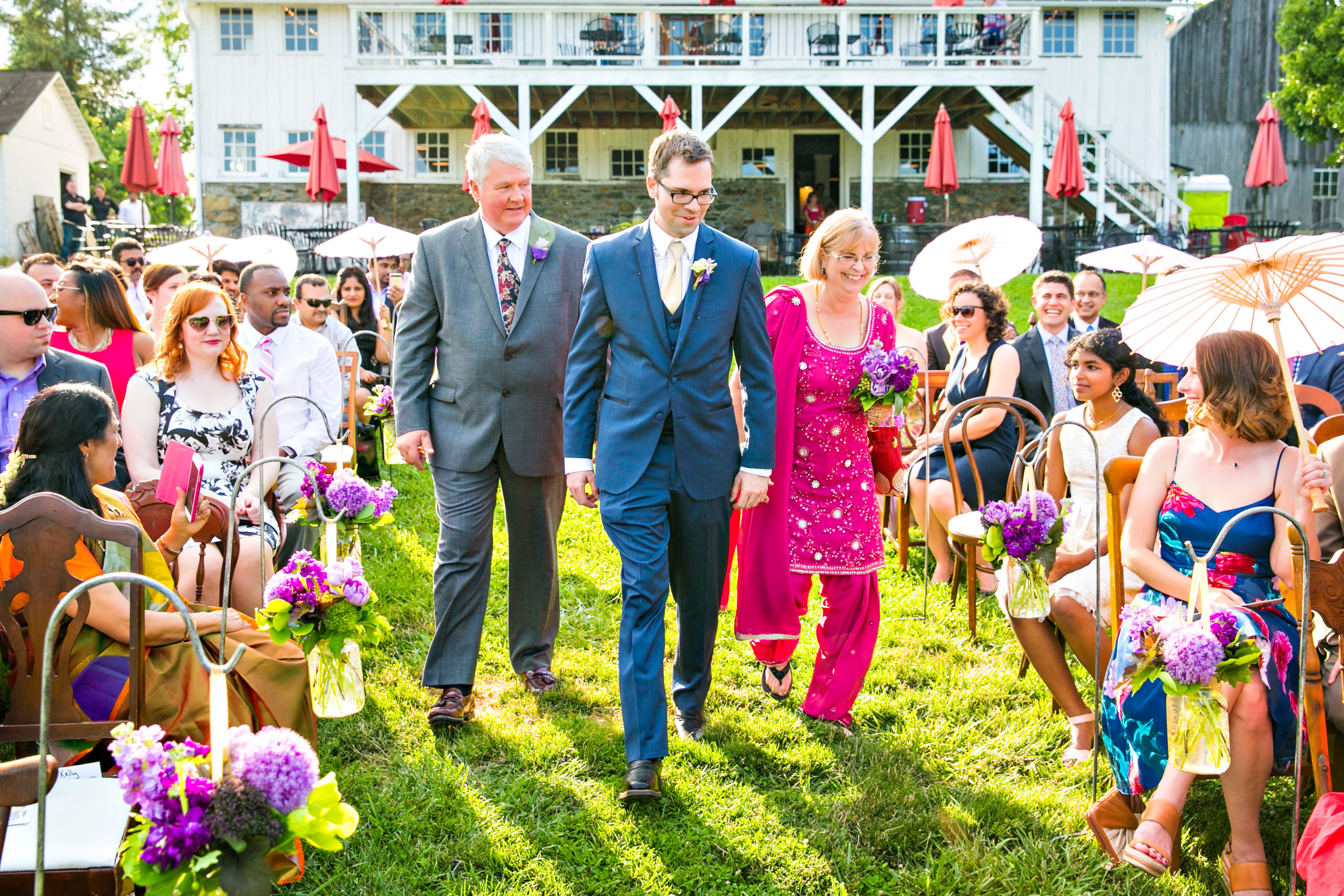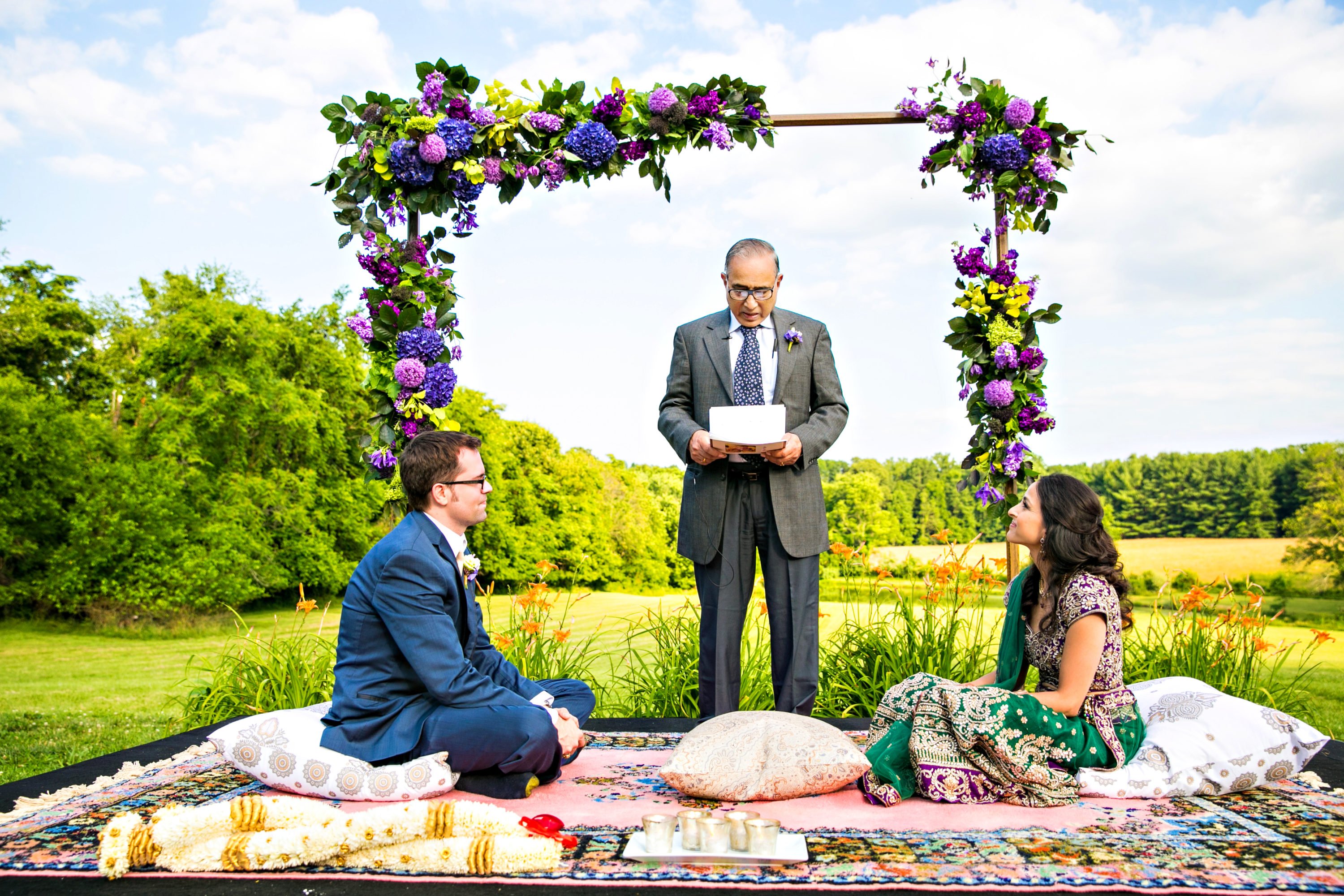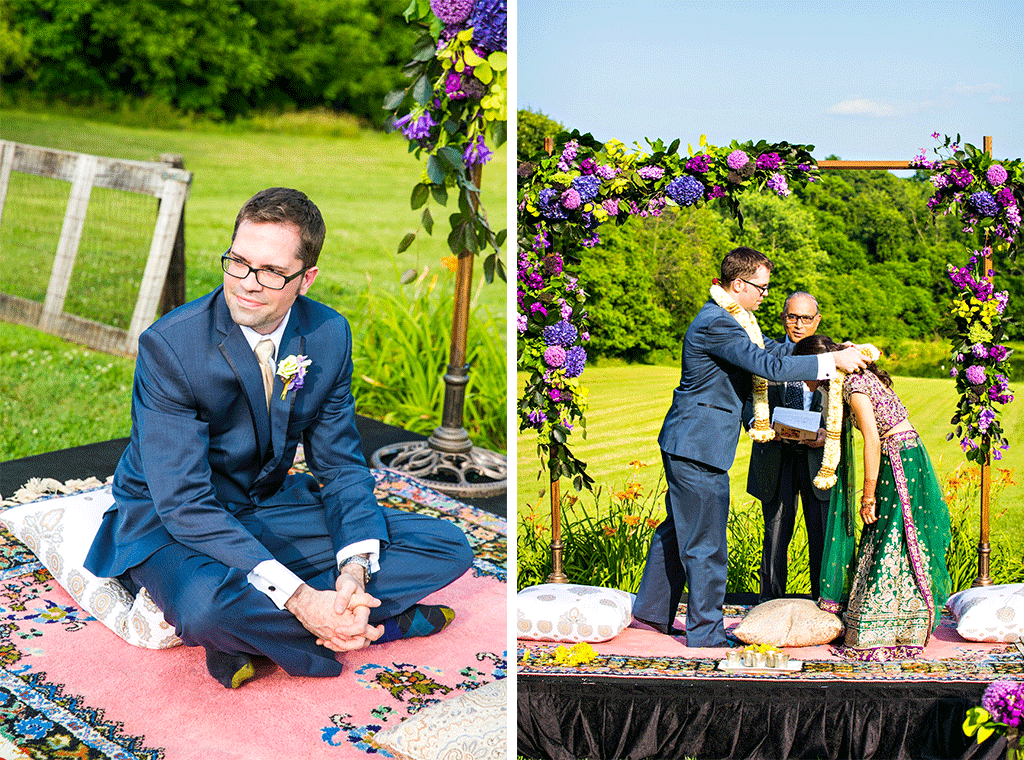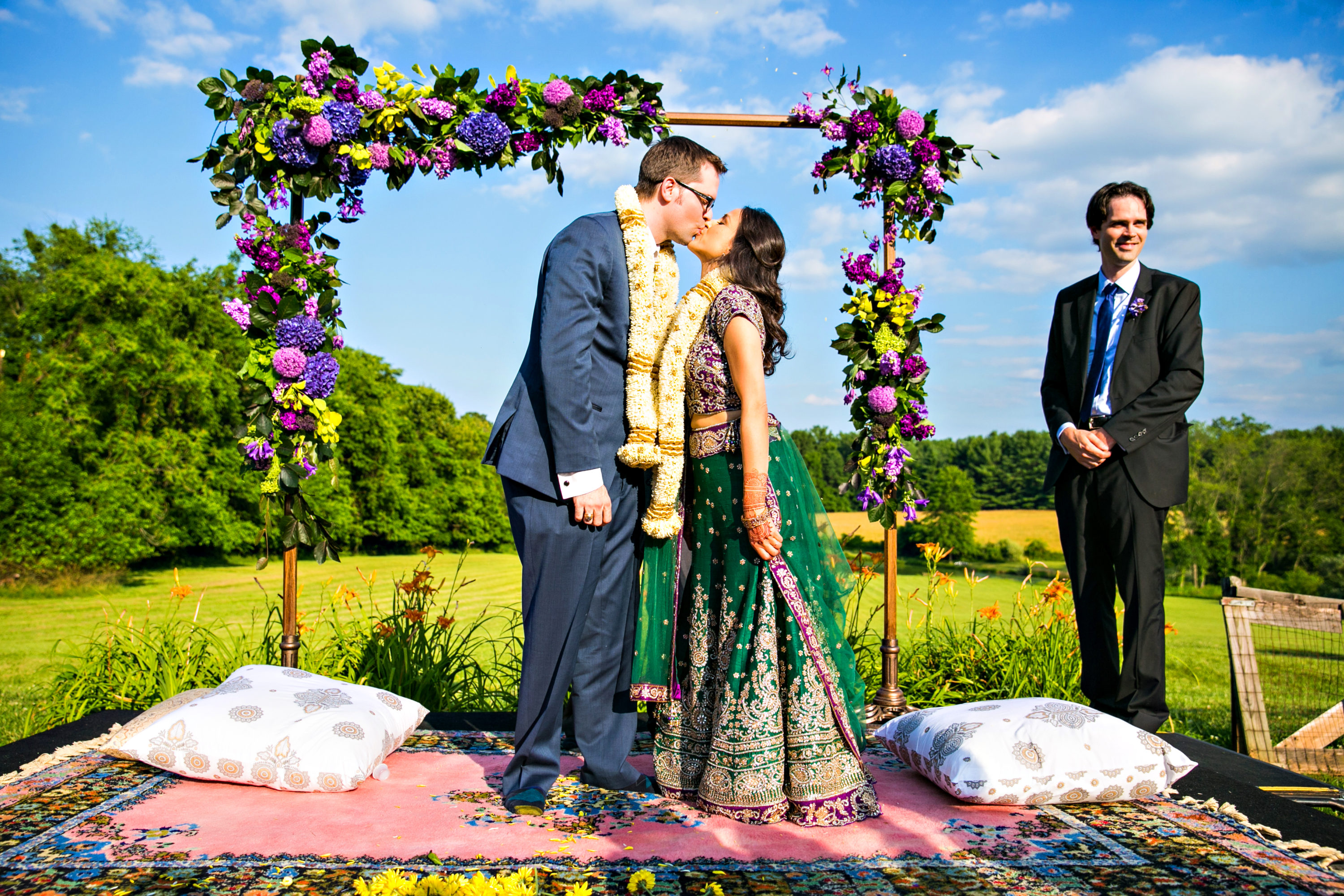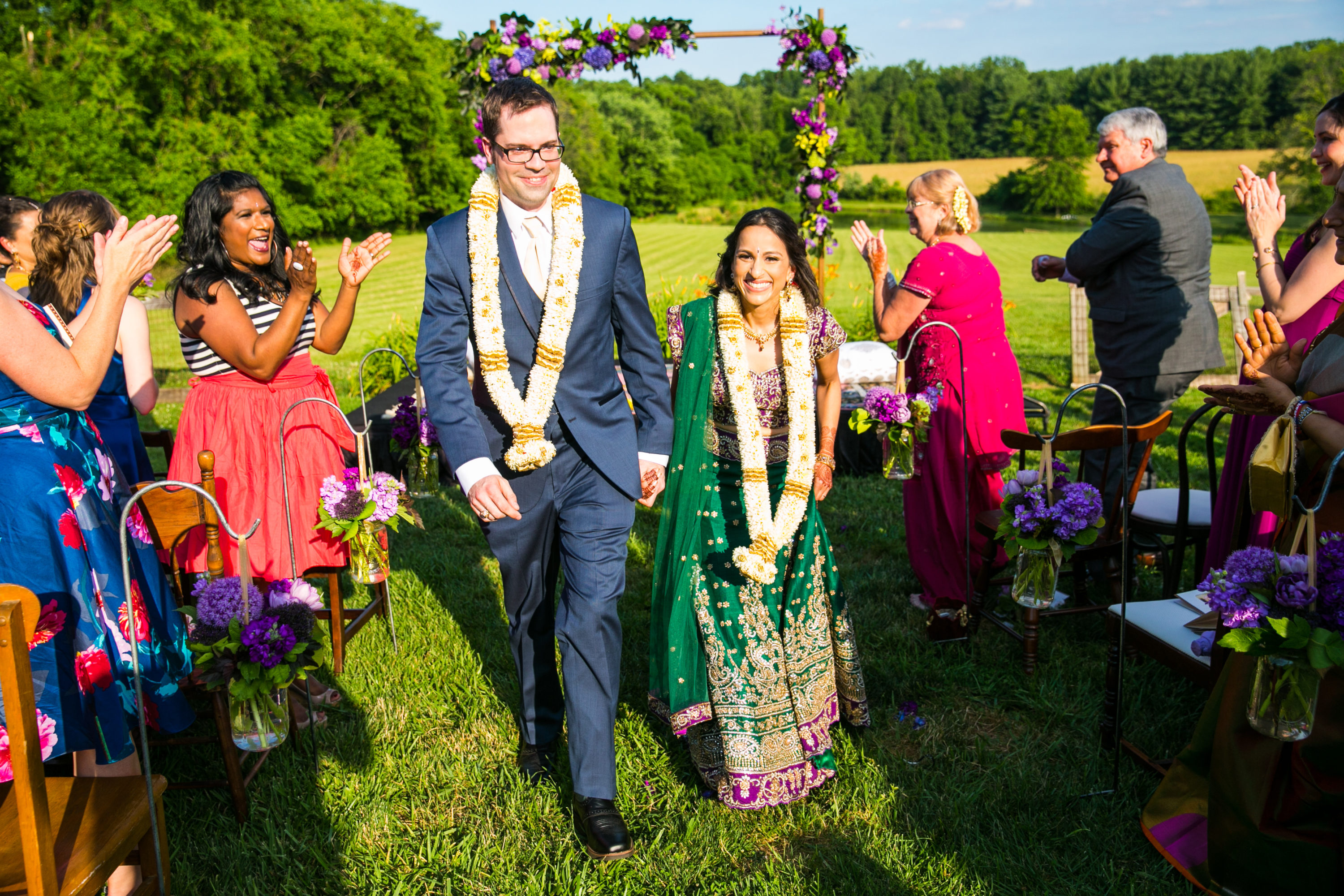 At first, when Priya noticed the wooden box at the foot of the bench she thought she had stumbled into a treasure hunt. "I thought it was a fun thing that the folds at Smith Mountain Lake might have done… When I saw the ring in the open box I was confused. Just as I was going to tell Ryan that I think we walked in on someone else's proposal scenario, I looked up and he was on his knees. He asked me to marry him and I immediately said 'yes,'" she recalls.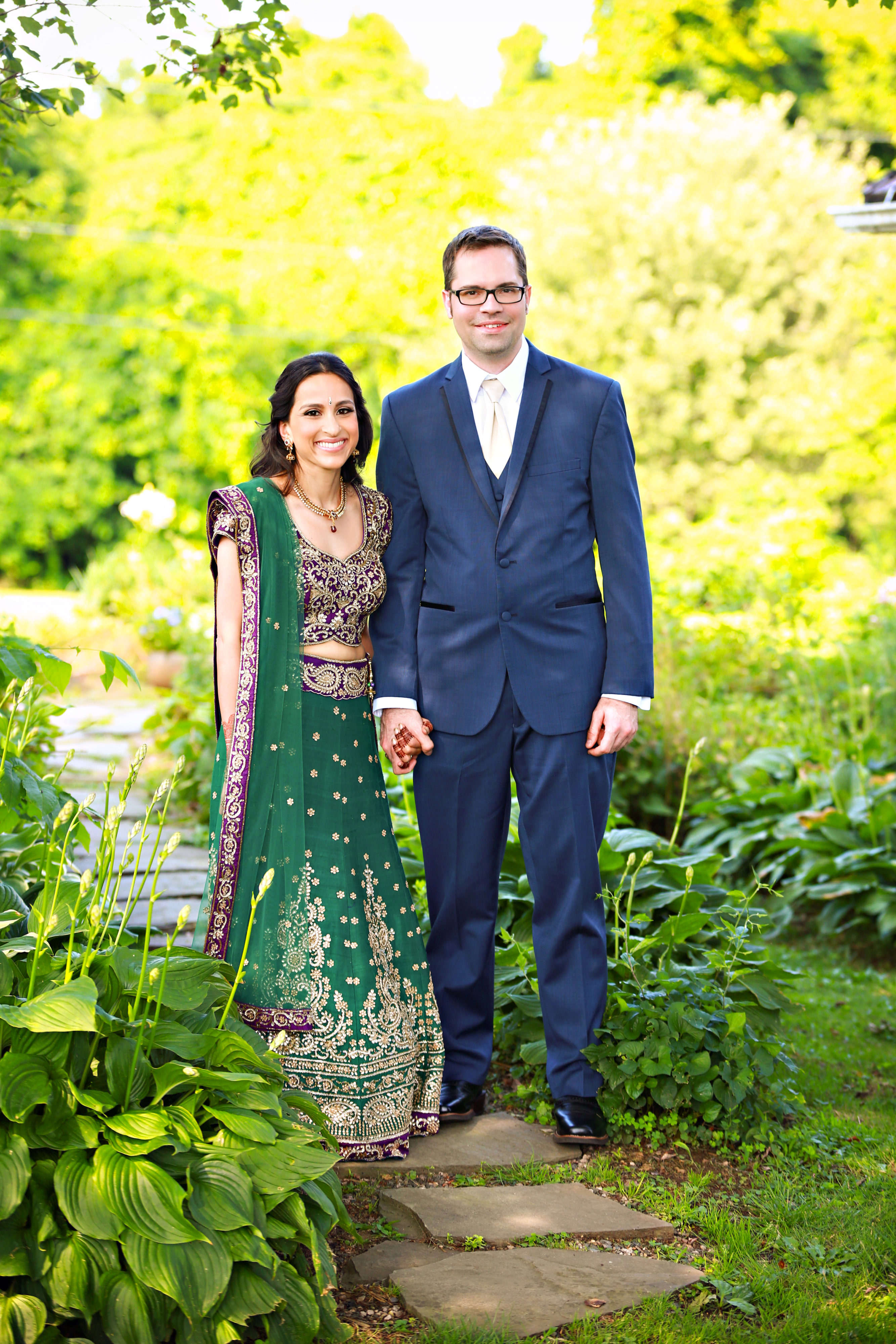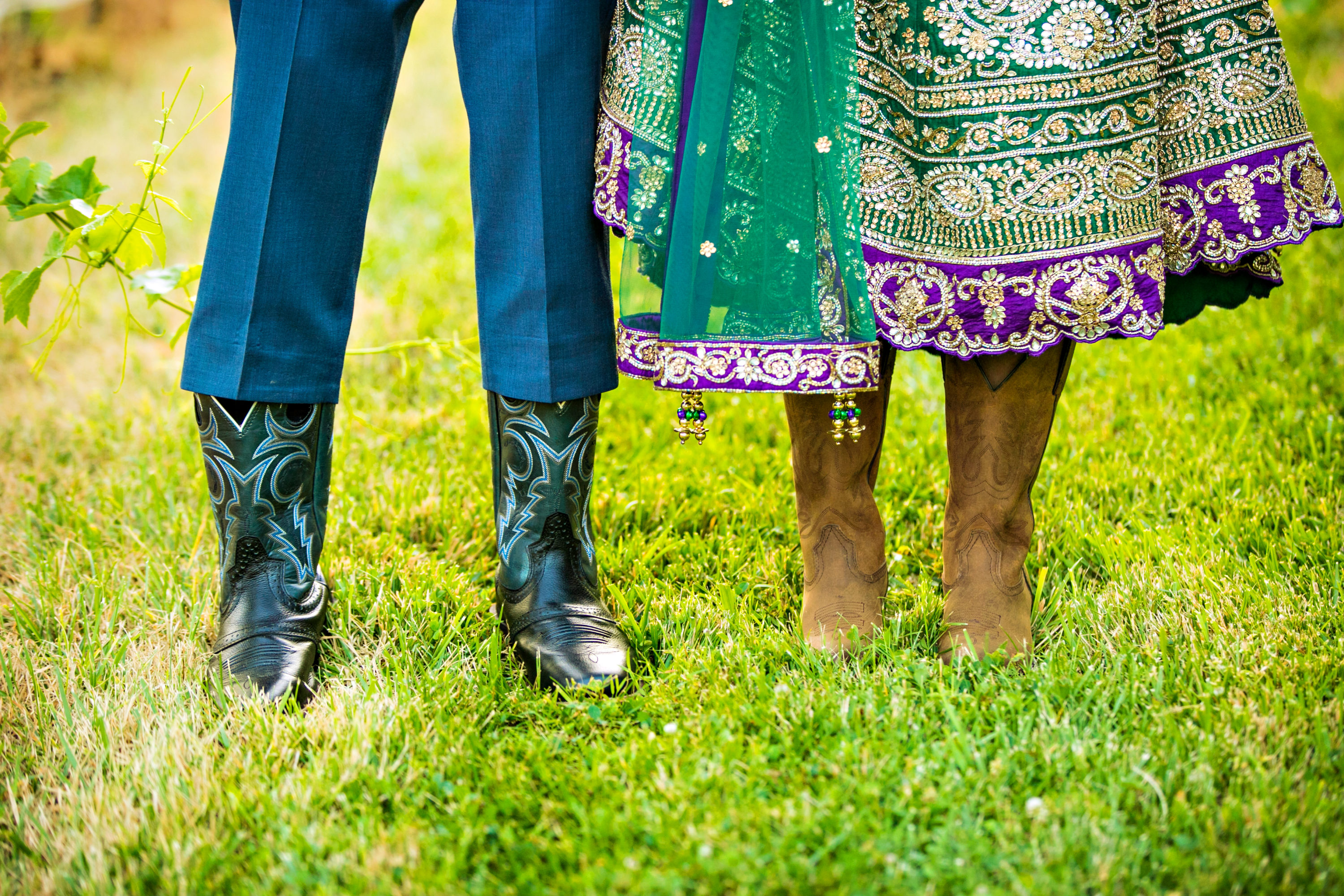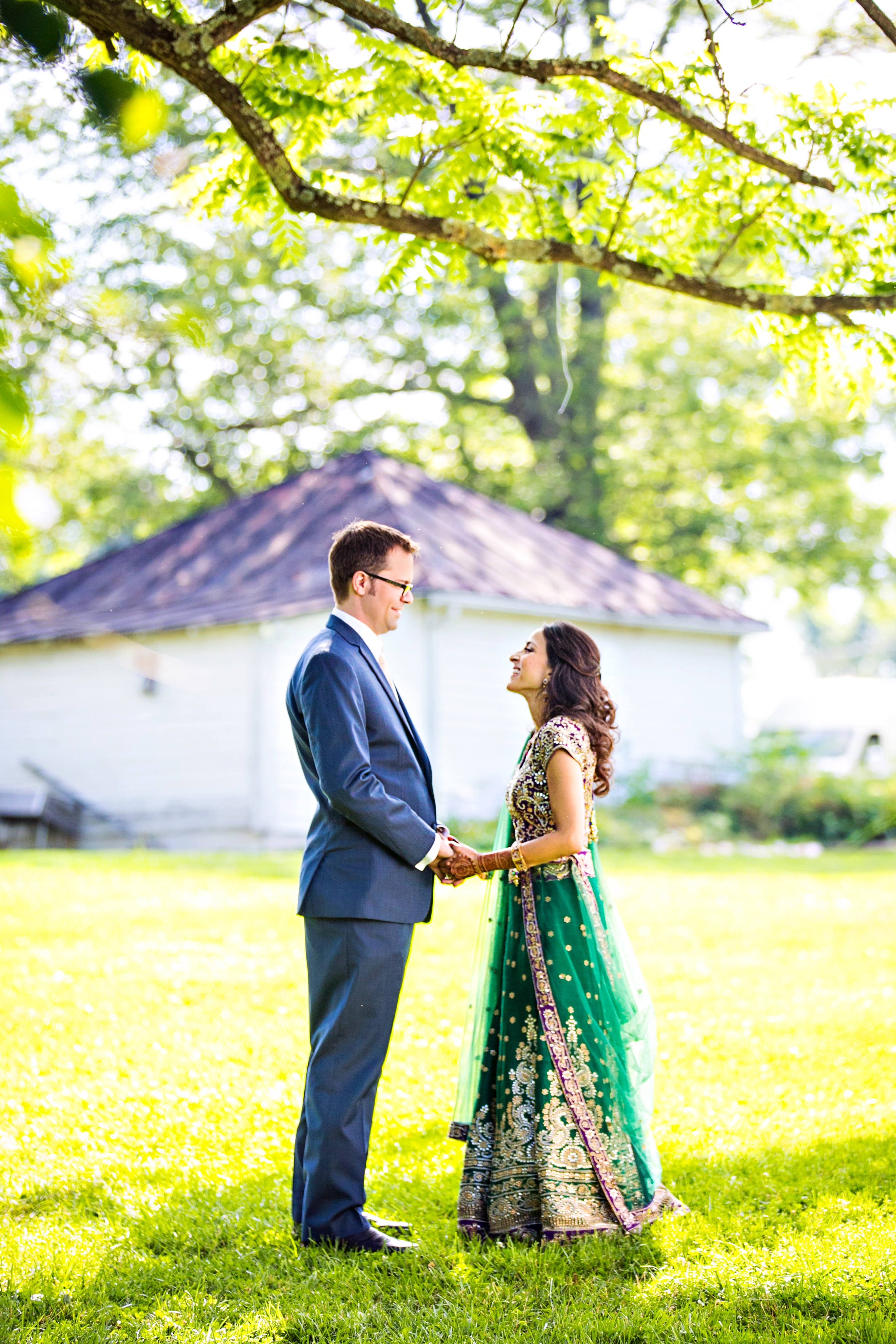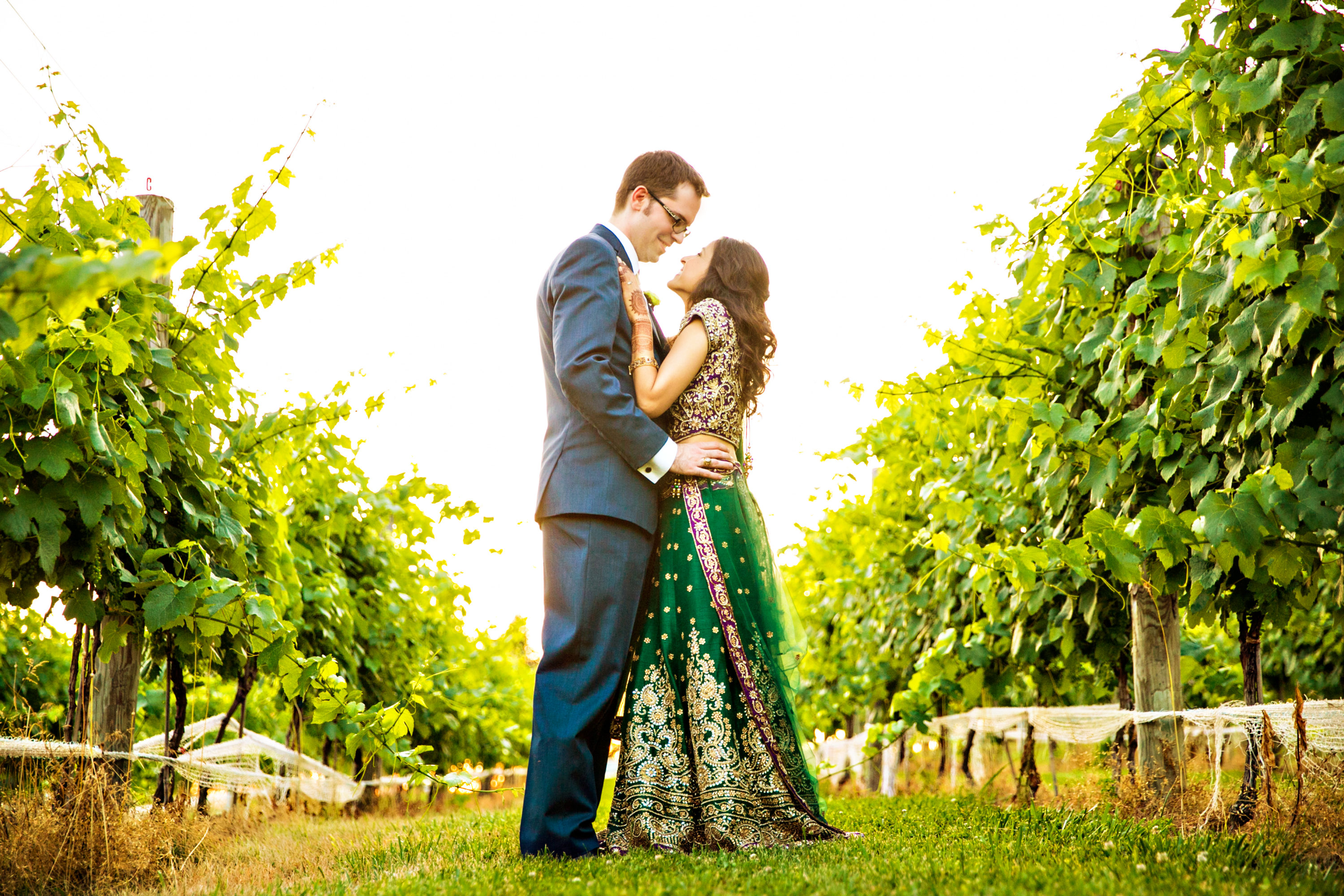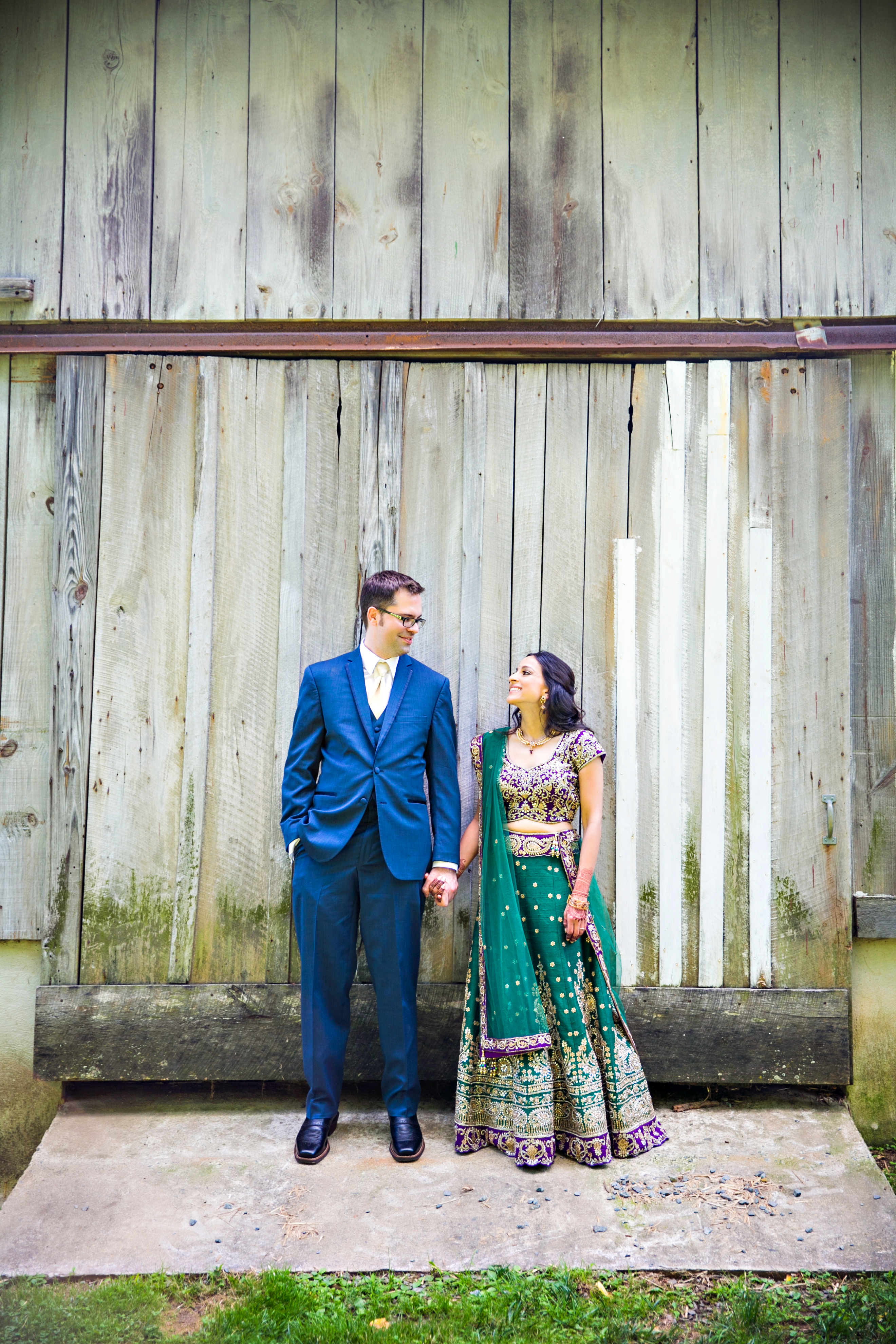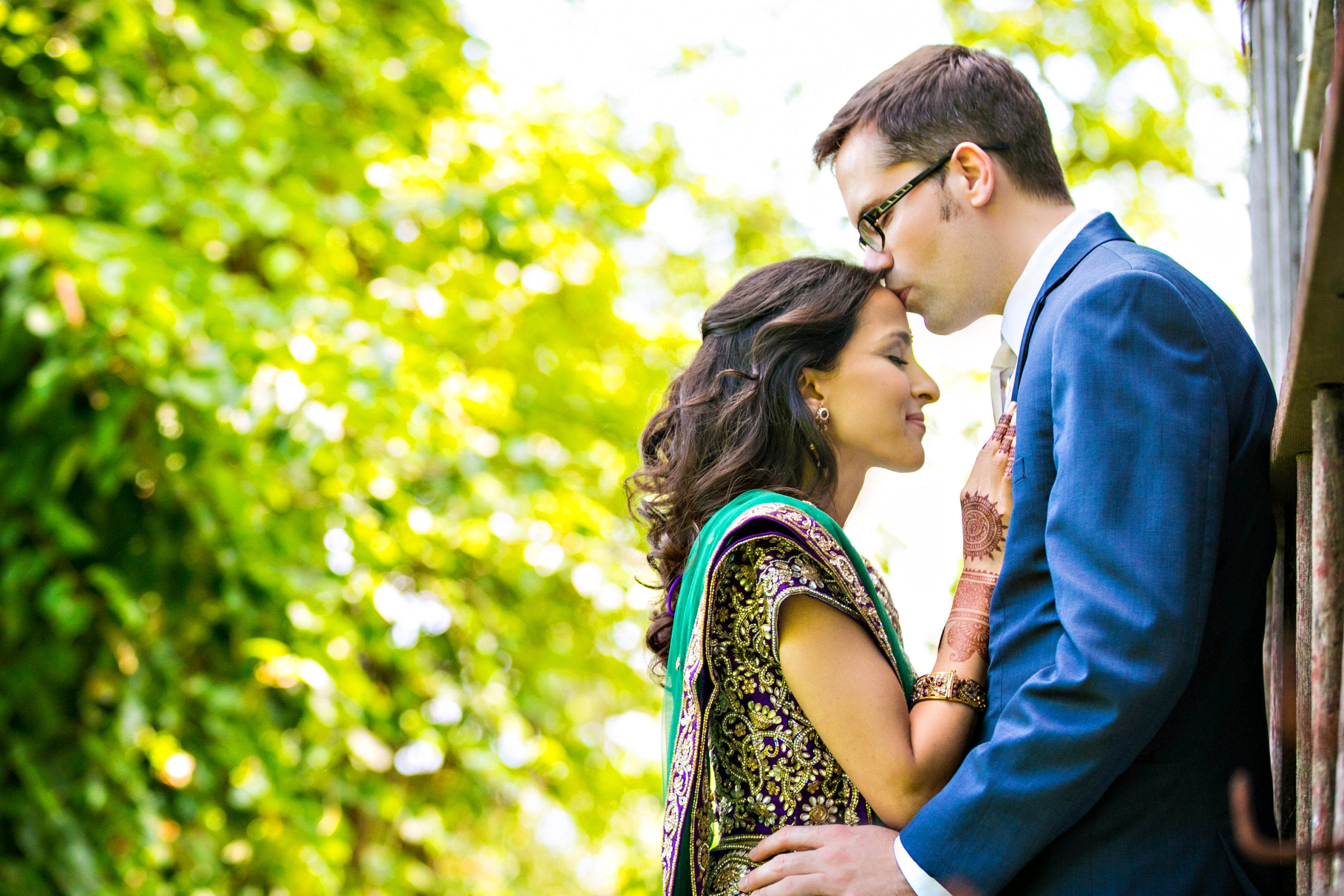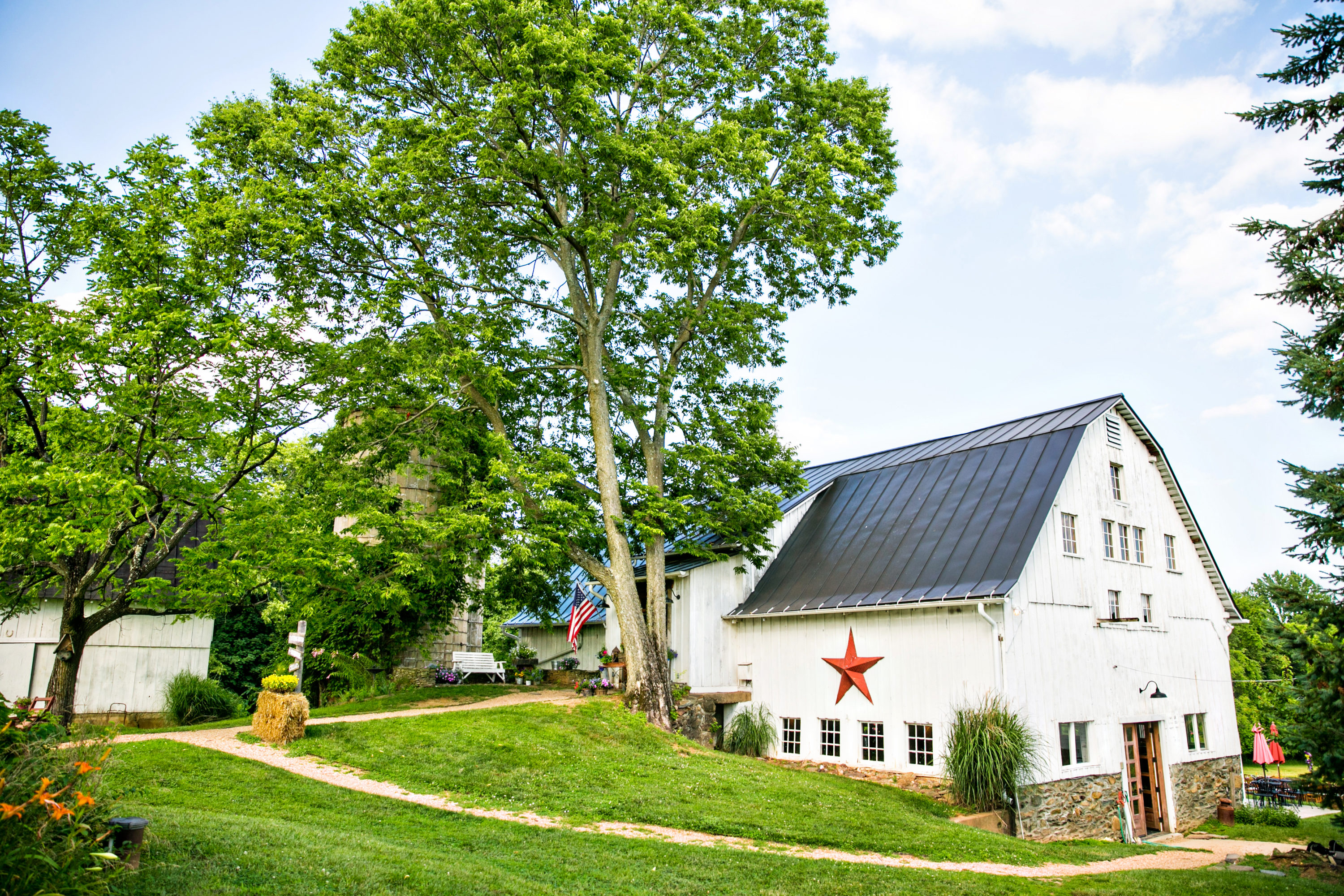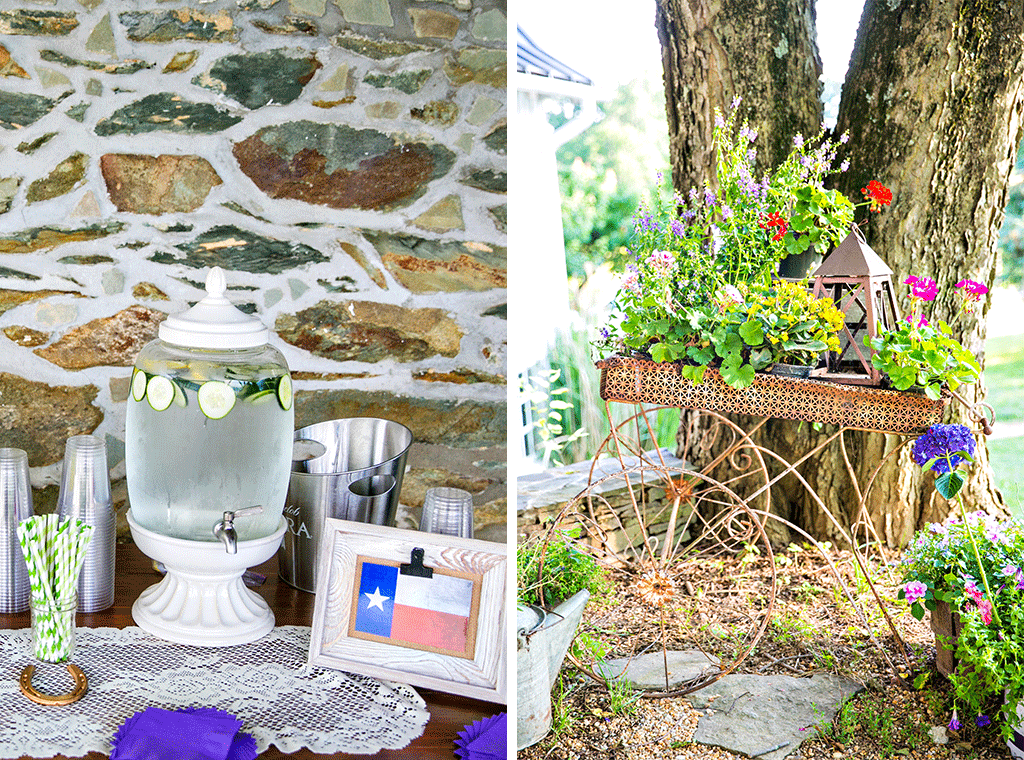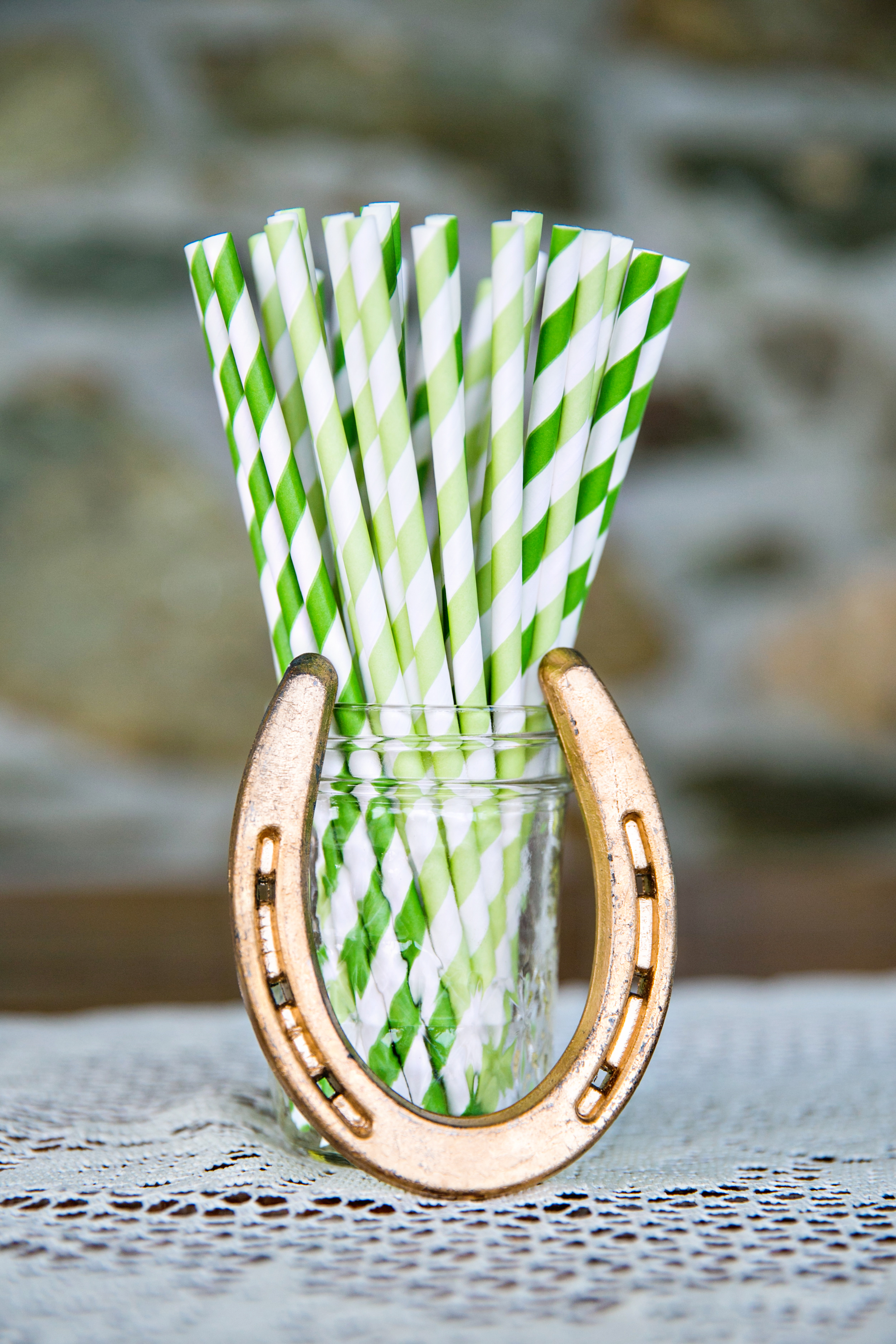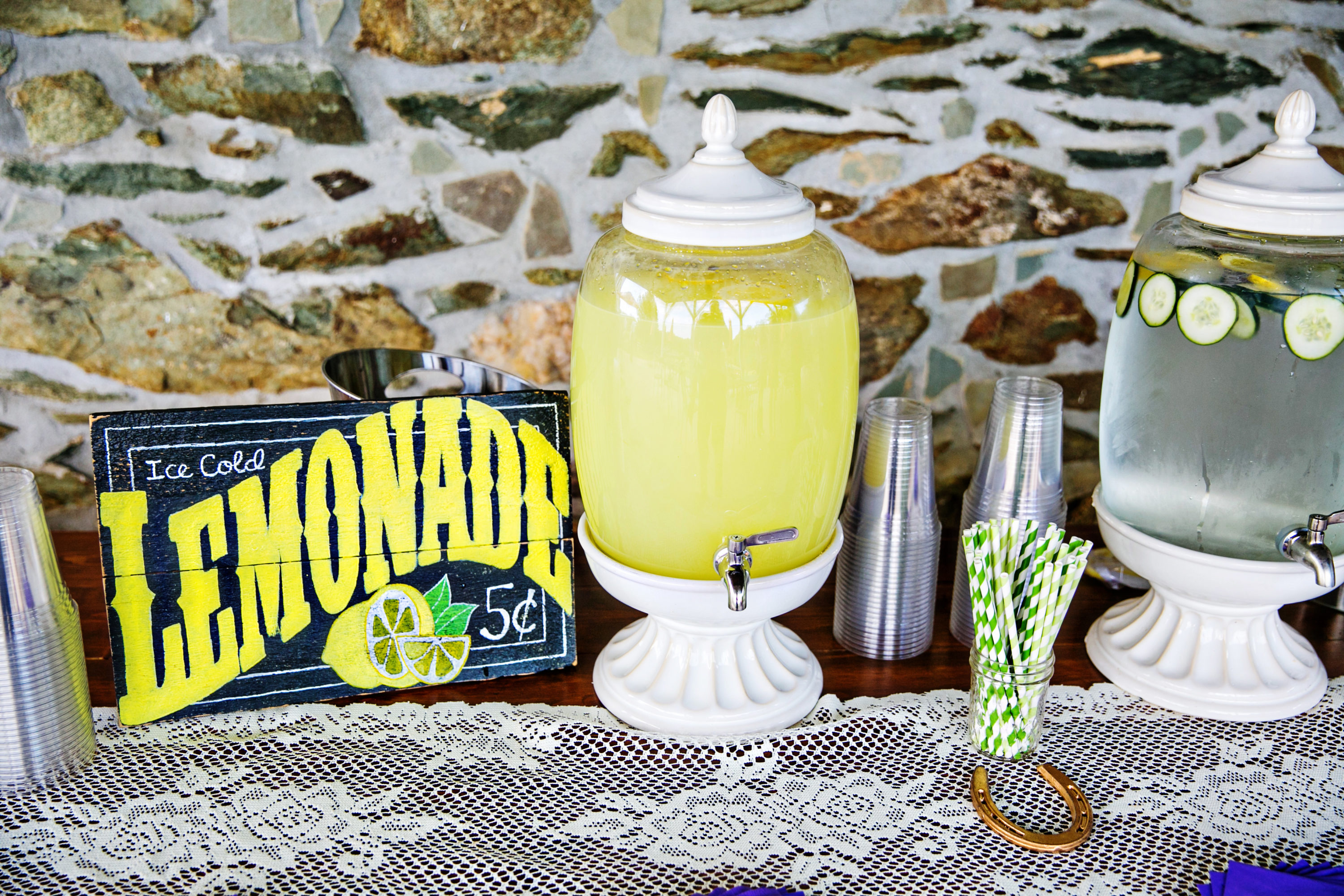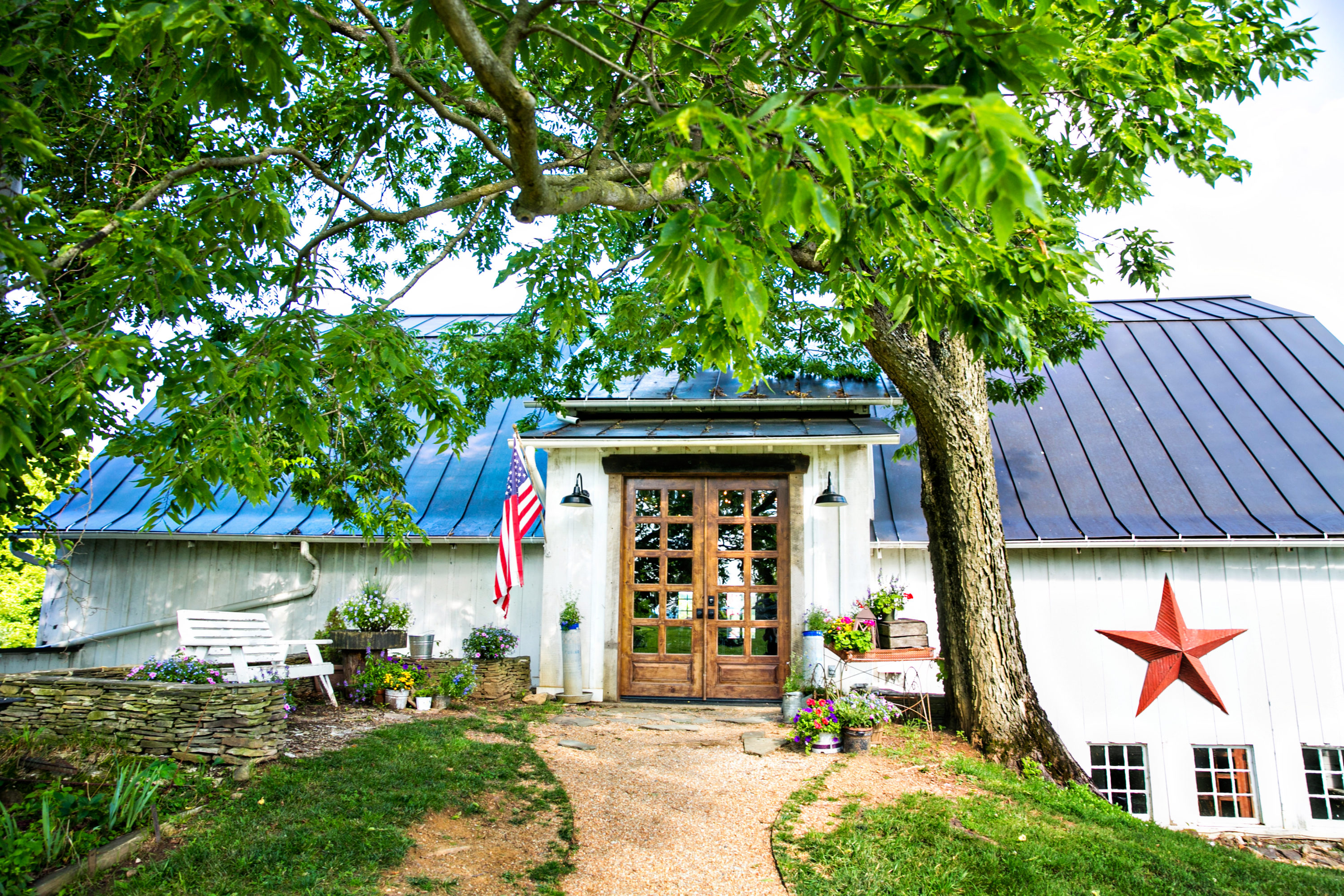 Their summer wedding blended Priya's Indian heritage with Ryan's Texas country roots. Priya's uncle, who had flown in from India, even performed a short reenactment of the Hindu ceremony the couple had done the day before. There was no first dance—"We don't dance and weren't going to even attempt having a first-dance song," says Priya—but the couple treated guests to both Indian and barbecue buffets, and later sent them home with Sweet Lobby macarons in the evening's signature purple and green colors. The newlyweds plan to honeymoon in Scandinavia.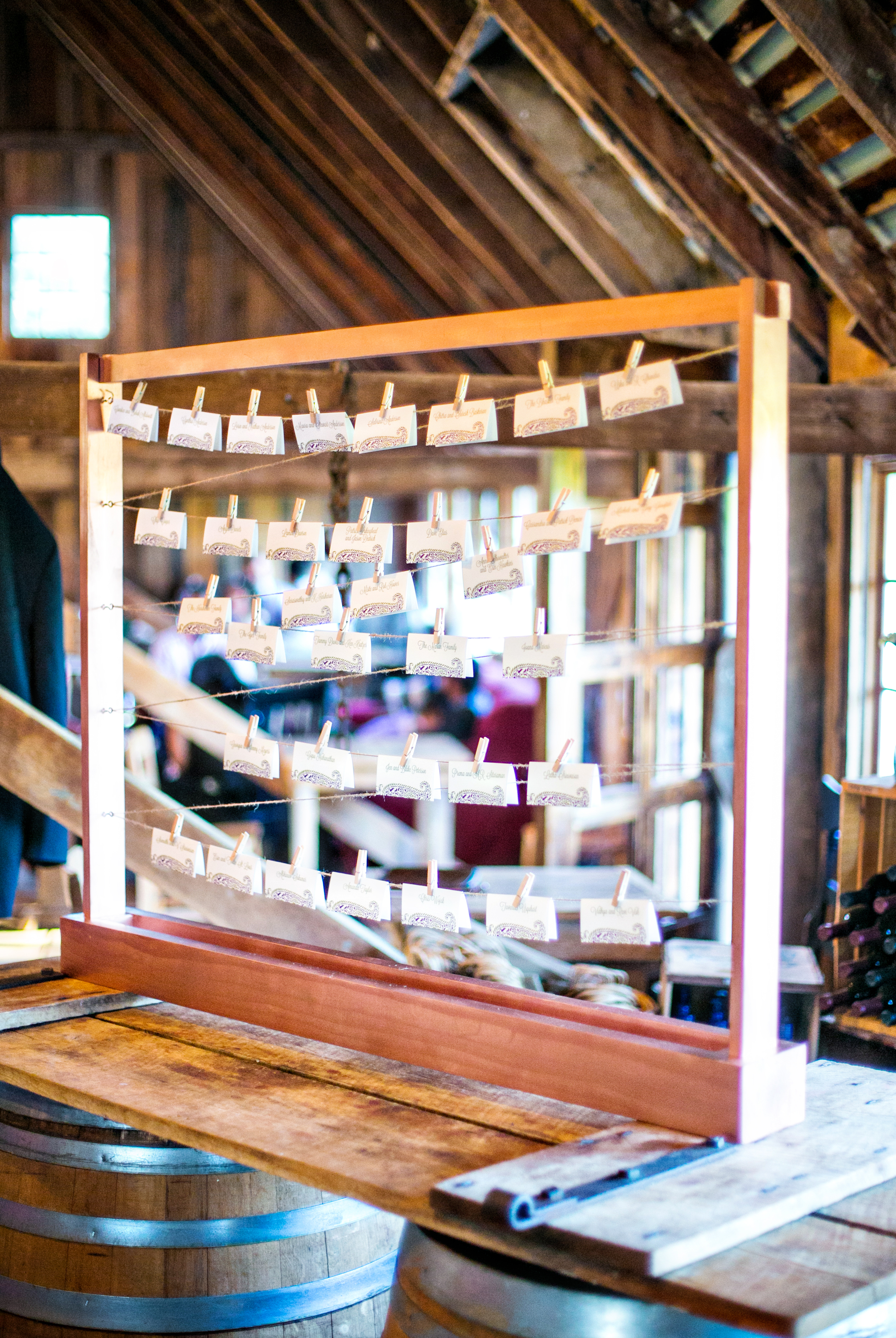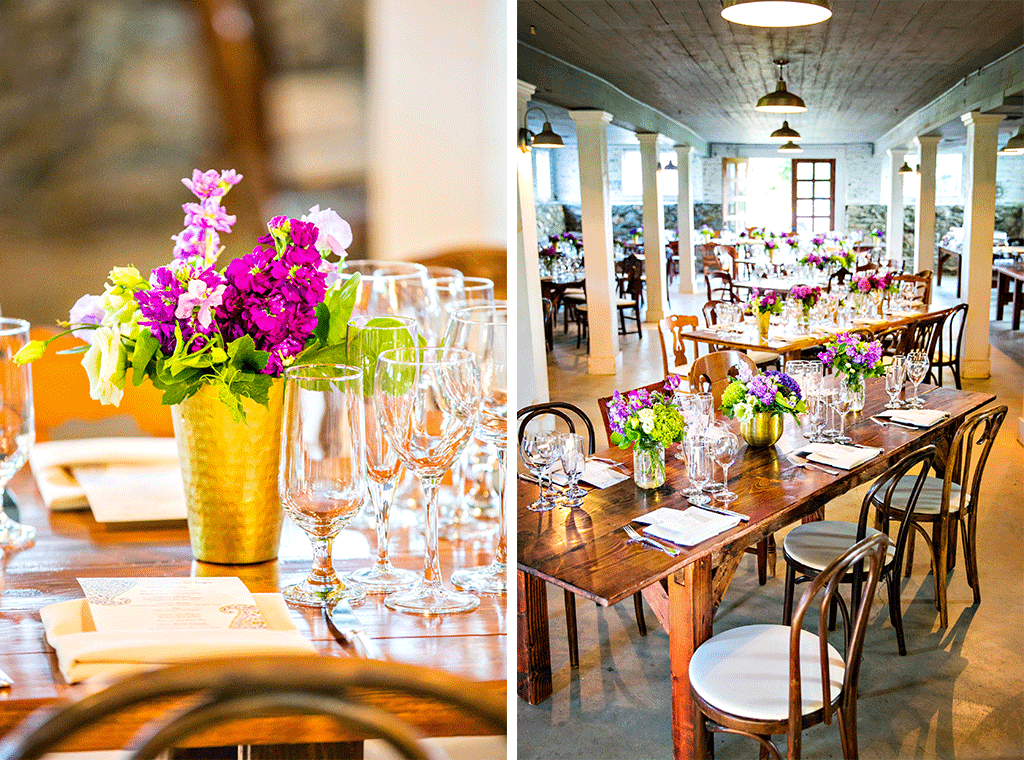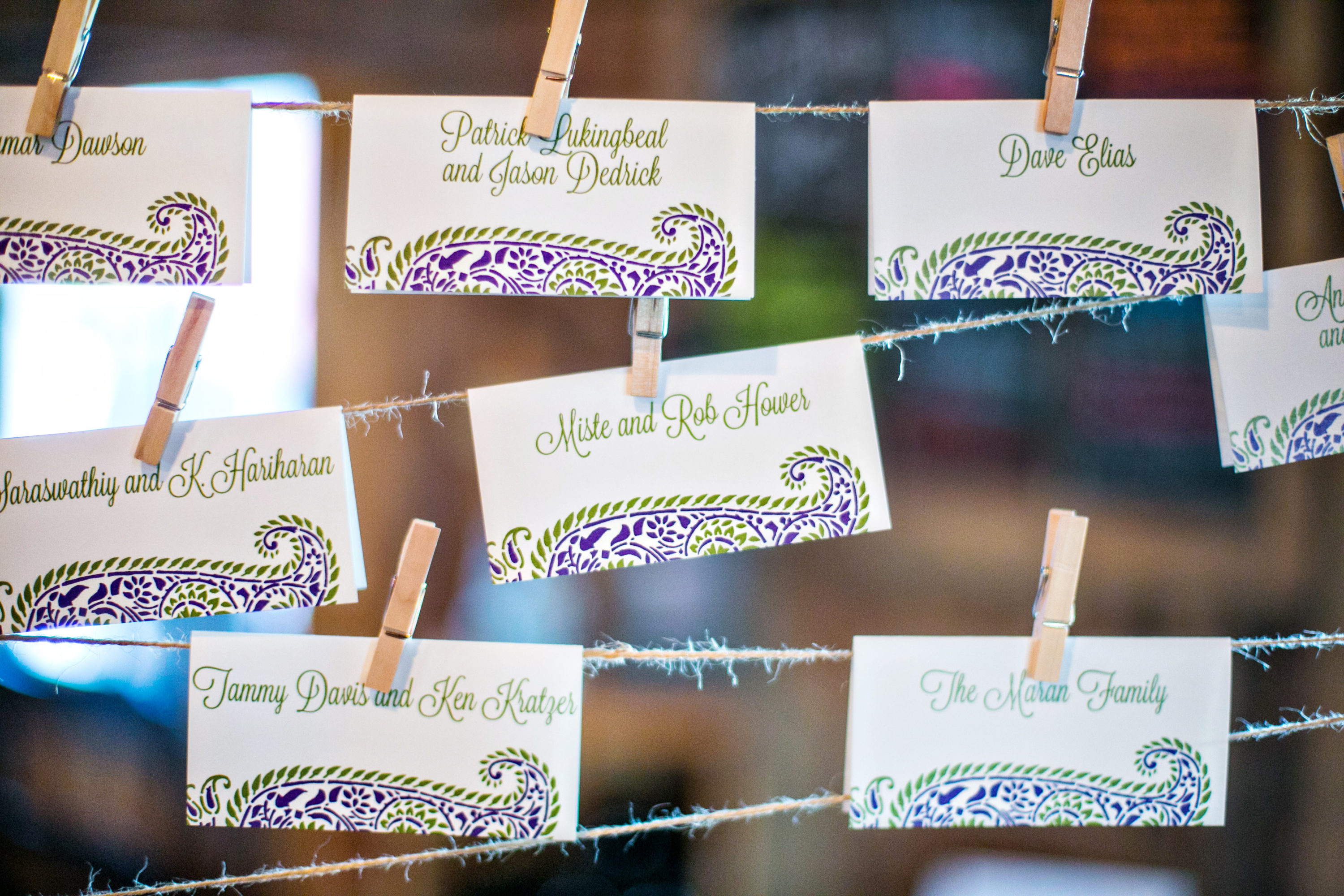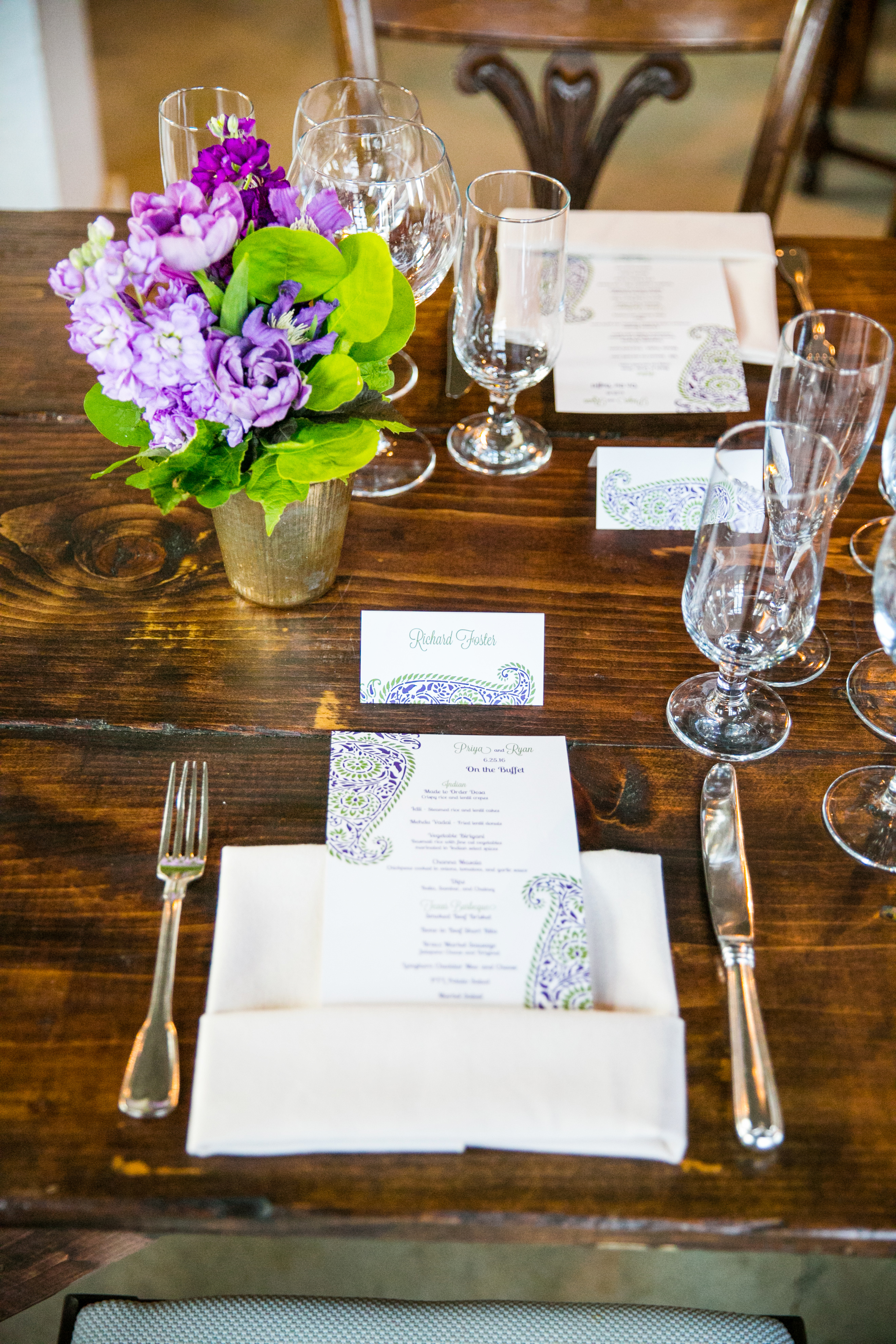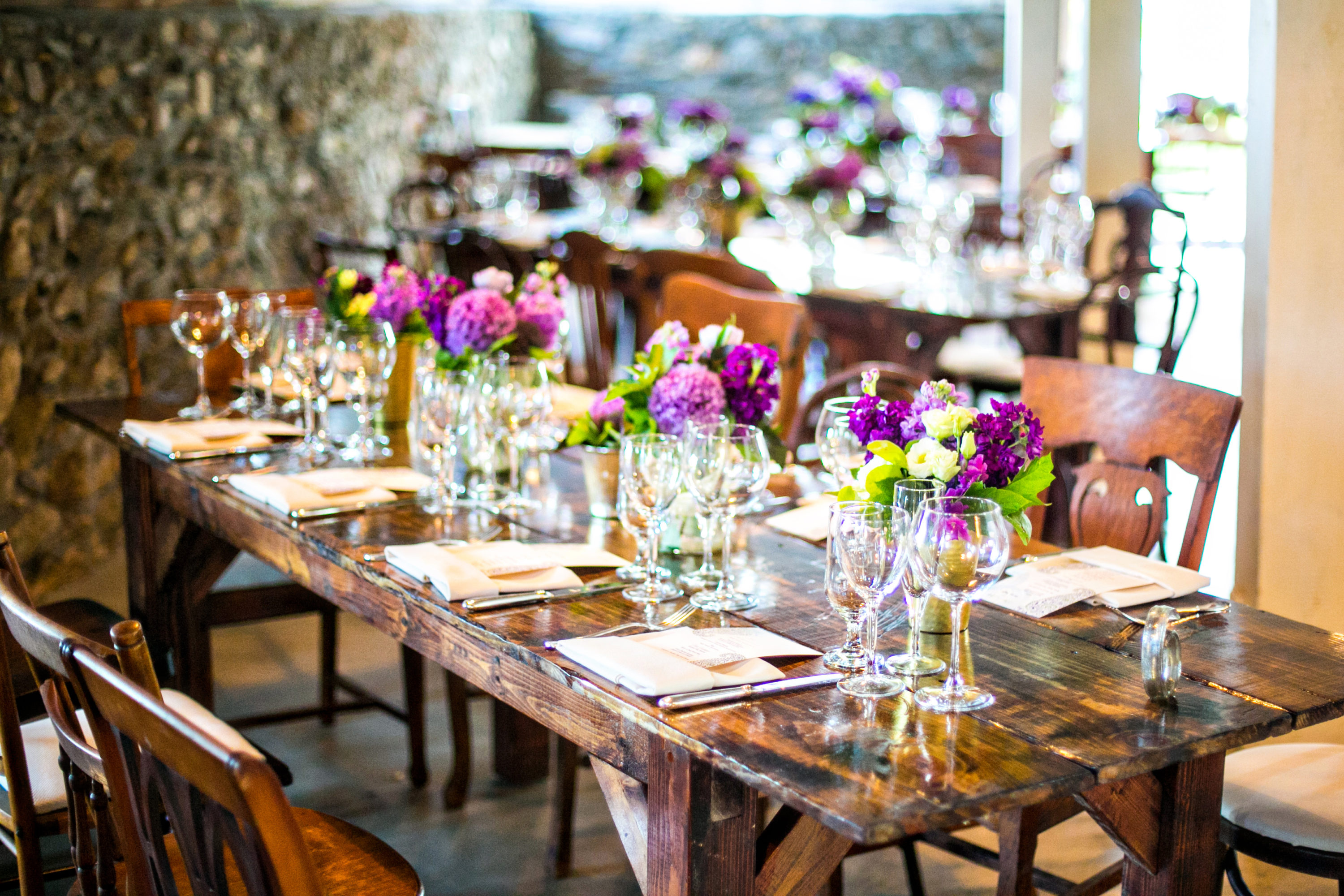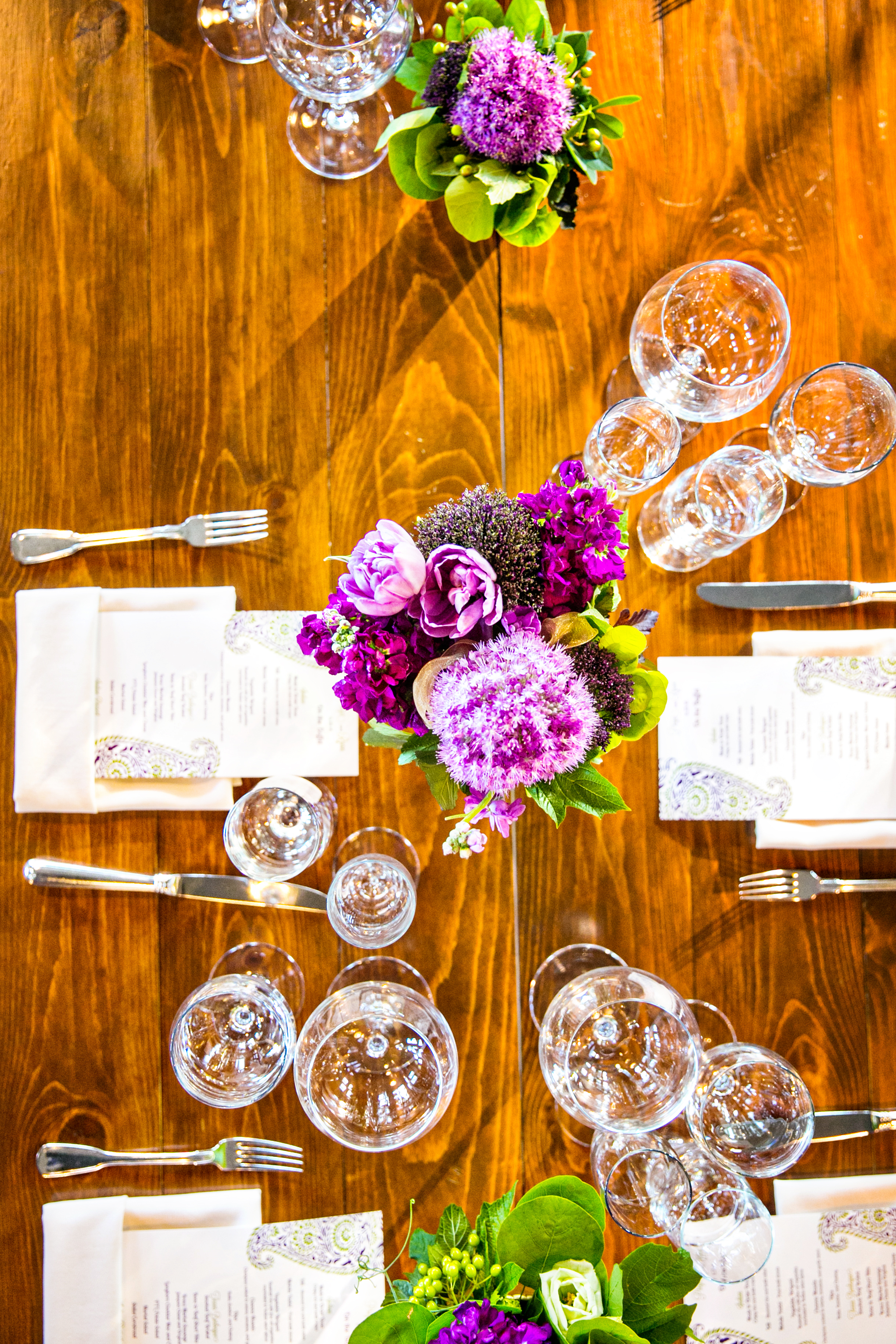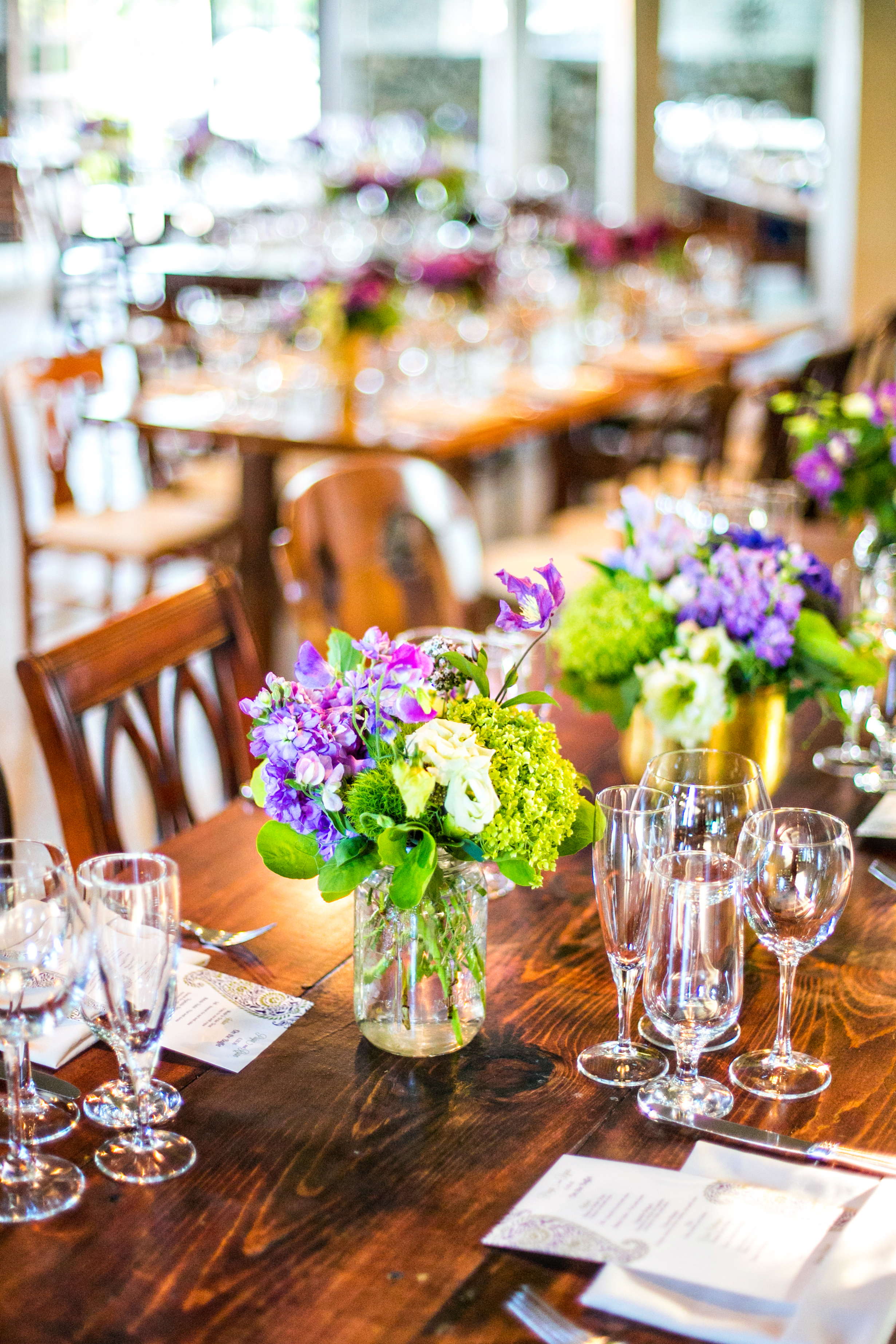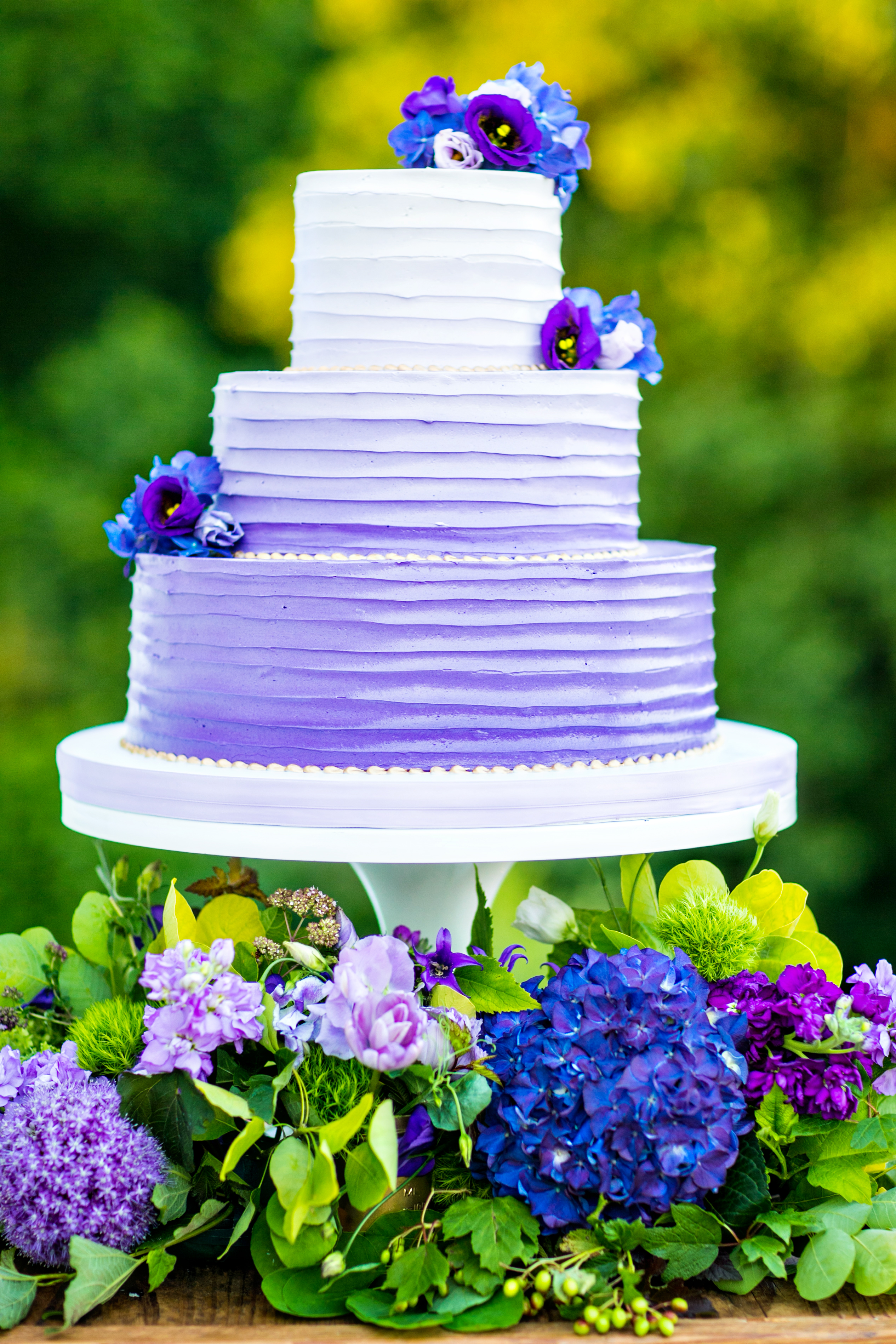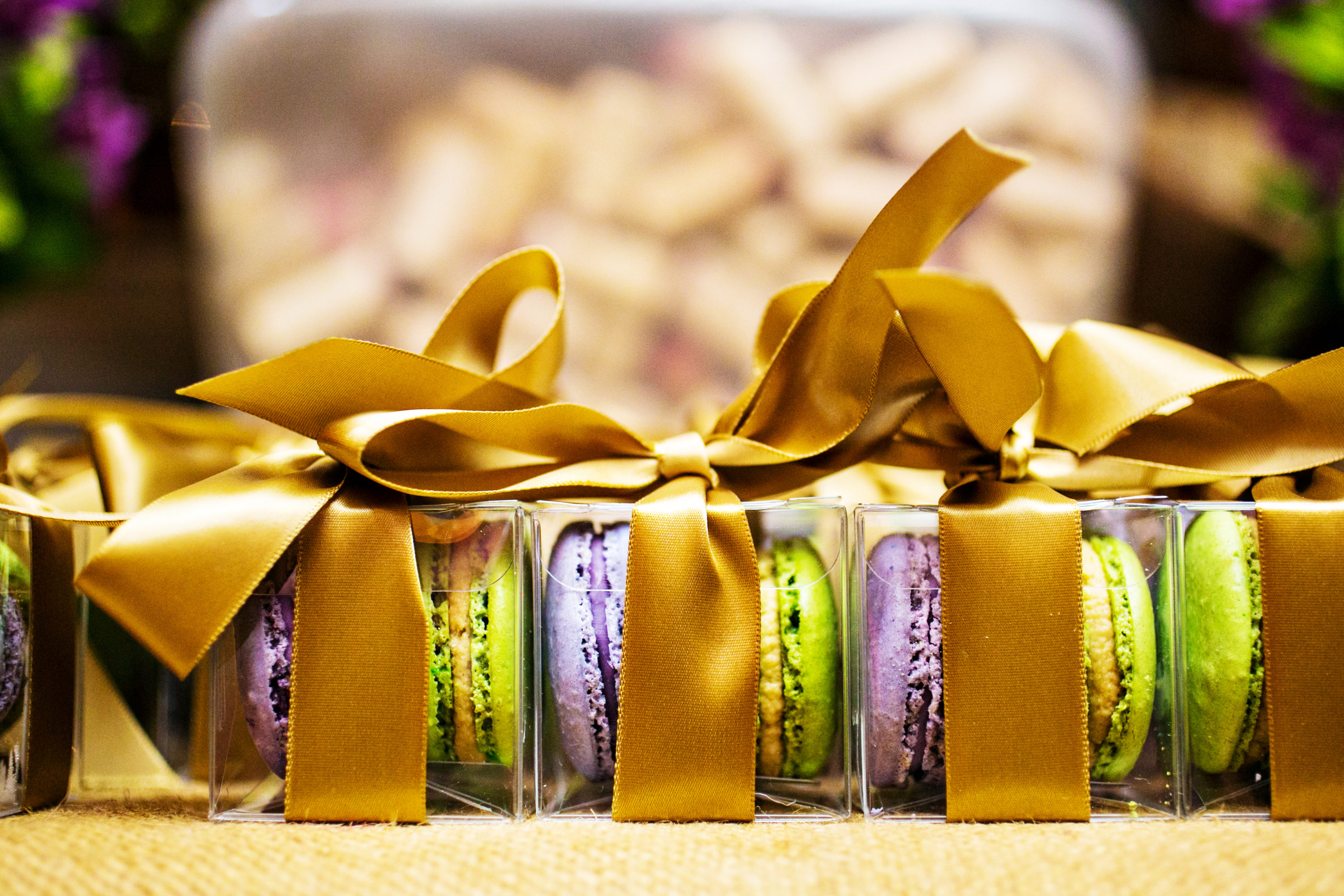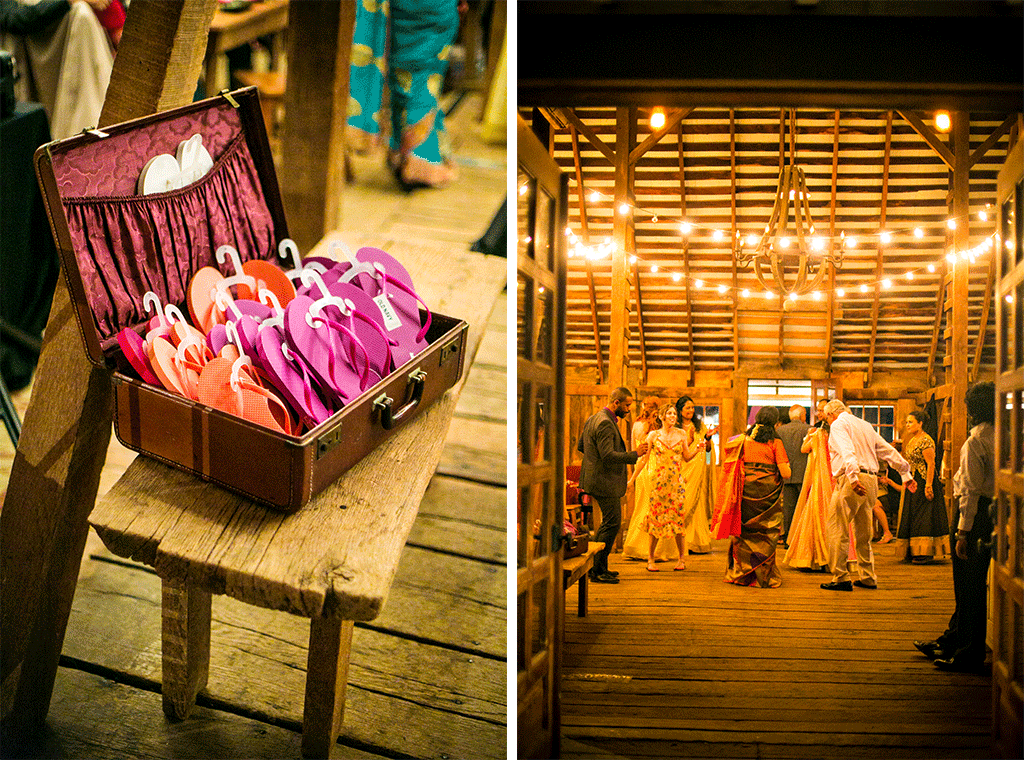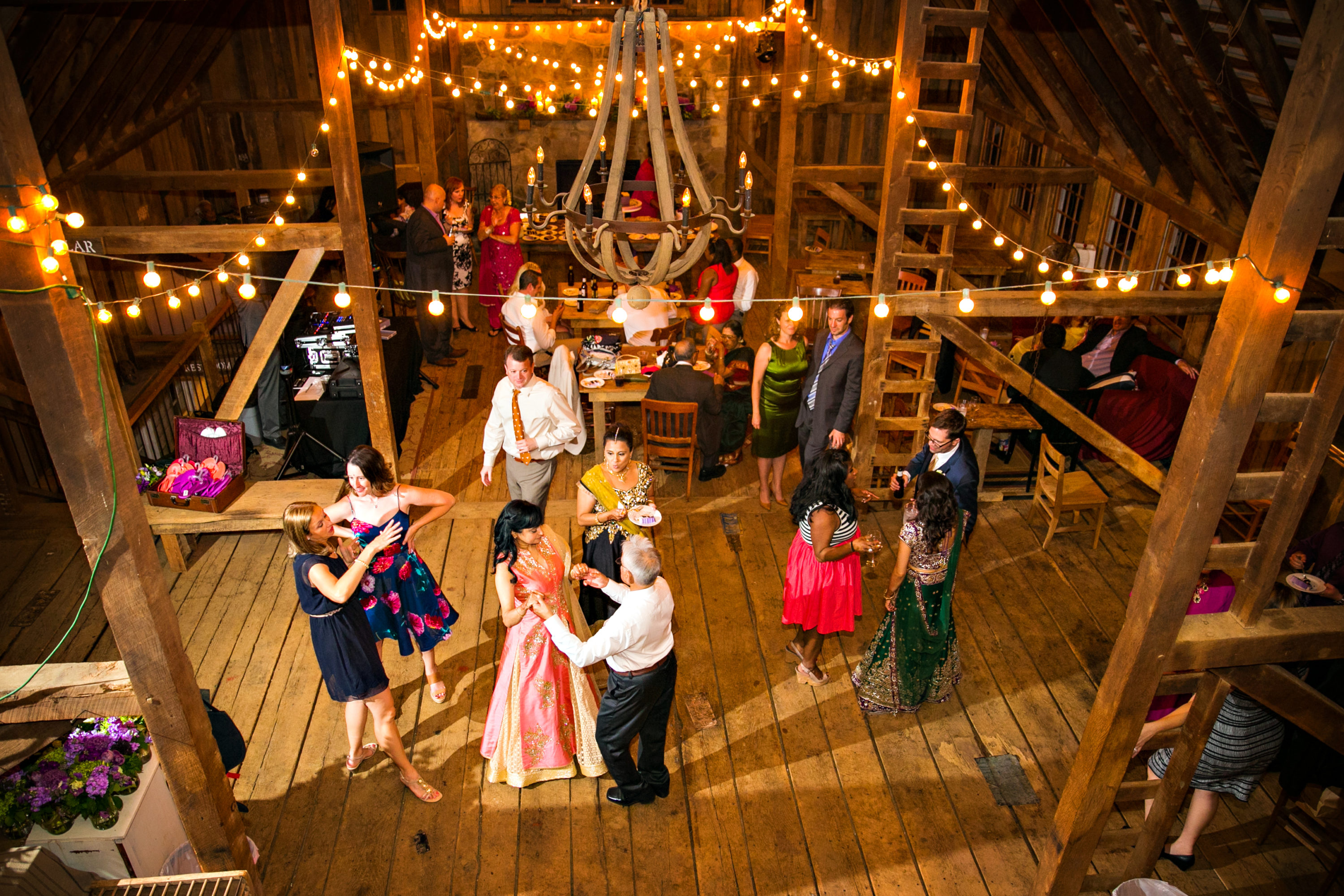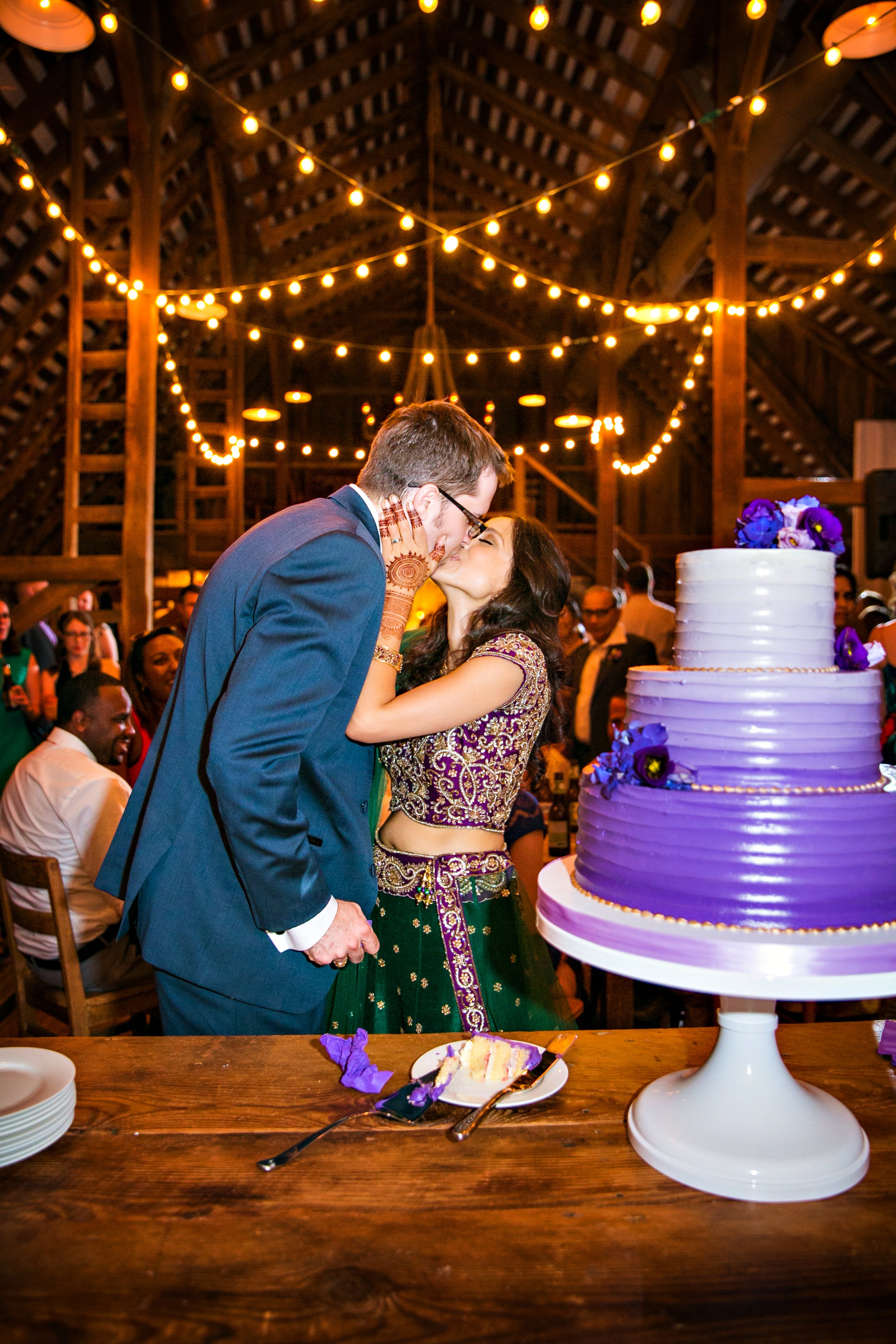 VENDORS
Photographer: Kurstin Roe Photography | Wedding Venue: The Barns at Hamilton Station Vineyards | Event Planning & Design: Bellwether Events | Flowers: LynnVale Studios Llc | Table Rentals: Barnes Handcrafted Farmhouse Tables | Chair & Rug Rentals: Something Vintage Heirloom Rentals & Styling | Bride's Gown: Maharani Fashions | Hair & Makeup: Lori Nansi | Henna: Henna Harmony | Groom's Attire: Al's Formal Wear | Music: Van Petty for MyDeeJay | Catering: Woodlands Restaurant and Hill Country BBQ | Cake: Fluffy Thoughts Cakes | Stationery: Invitations by Ajalon | Transportation: Dulles Limo