Just when you think craft cocktails can't get any more precious and twee, some bartender comes up with next big trend. Or, a teeny tiny one. The latest accessory showing up on the side of your (ornate, vintage) glassware: miniature clothespins clasping delicate garnishes.
All of a sudden, these things are at every hip cocktail bar around Washington. I've spotted them clamping baby carrot tops at Arroz, squares of nori at Himitsu, sprigs of lemon verbena at Espita Mezcaleria, orange peel at Provision No. 14, and baby's breath blossoms at Columbia Room, to name a few. No one seems sure exactly who started the craze, but within the past year, many bars have started buying the clothespins (marketed for crafts and hanging photos) in bulk.
Why is this a thing? To be sure, the clothespins can serve a practical purpose: "What I hate is when I'm drinking a cocktail and something completely inedible, such as an orange peel, comes floating over to your mouth, and you're like, 'Gross! I don't want this in my mouth,'" says Himitsu co-owner Carlie Steiner. She started using the tiny clothespins to secure her garnishes more than a year ago. Now, about three out of four cocktails at her Petworth restaurant are adorned with them. "I recognize that it's silly, but it's so functional."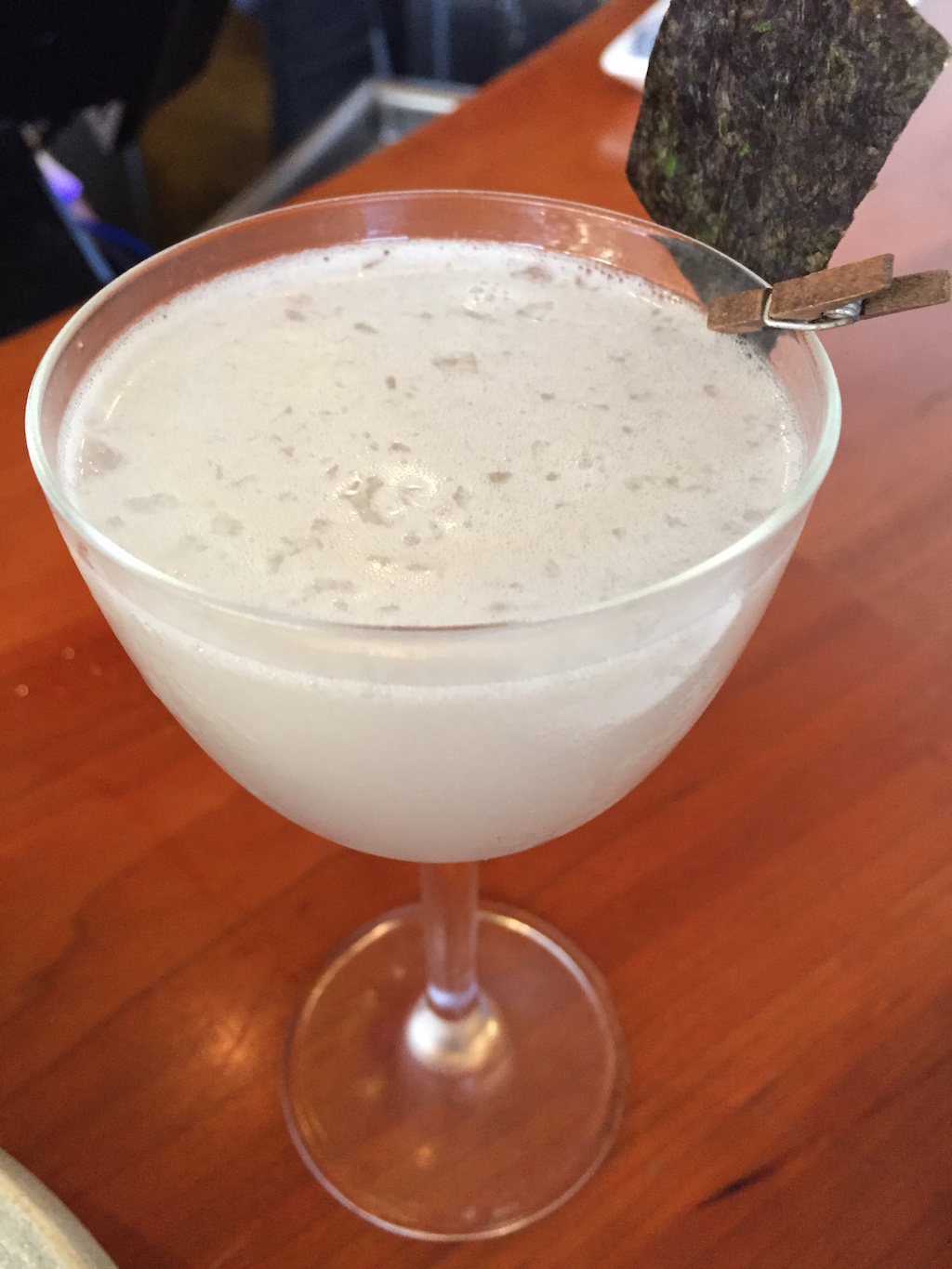 Columbia Room head bartender JP Fetherston also likes that they allows him to add a garnish to any type of glassware or drink. For example, in the Pre-Clothespin Era, a sprig of mint really only worked if you had a glass full of ice to stick it in. "I told my staff a lot of times: 'No floaters,'" he says. "It has to look composed."
But let's get real. The real reason bartenders love them? "I mean, it's adorable," says Espita Beverage Director Megan Barnes. "People comment on it constantly." Plus, they're endlessly entertaining for the staff: They like to see how many clothespins they can clip on each other before one of them notices. "So, we were running out of them pretty quickly in the beginning," Barnes says. Now, 400 will last a month.
Fortunately, the clothespins are cheap enough that they're not likely to drive up the price of your already expensive cocktail. (You can get a pack of 200 for as little as $7 or $8 on Amazon.) At Columbia Room, they wash and reuse the clips. The problem? They're not very sturdy, and they're always falling apart.
"They annoy the hell out of our dishwasher," Fetherston admits. "We're waiting for somebody to come along with something a little more hardy. Somebody, I imagine, is working on it right now."
Stay tuned for the artisanal cocktail clothespin trend.